A romantic getaway in Rebase Kuur cottage, Keibu
Rebase Kuur cottage in Estonia is one of those places that Booking.com photos don't do enough justice to, but at the same time it was such a nice surprise to find this beautiful white stone beach, lagoon blue sea and a flock of swans napping right under the window of the house. The drive there took roughly an hour and half of that time it was in the middle of a beautiful forest. I must admit I had not visited Keibu area before, so I was not expecting to witness such a beautiful nature.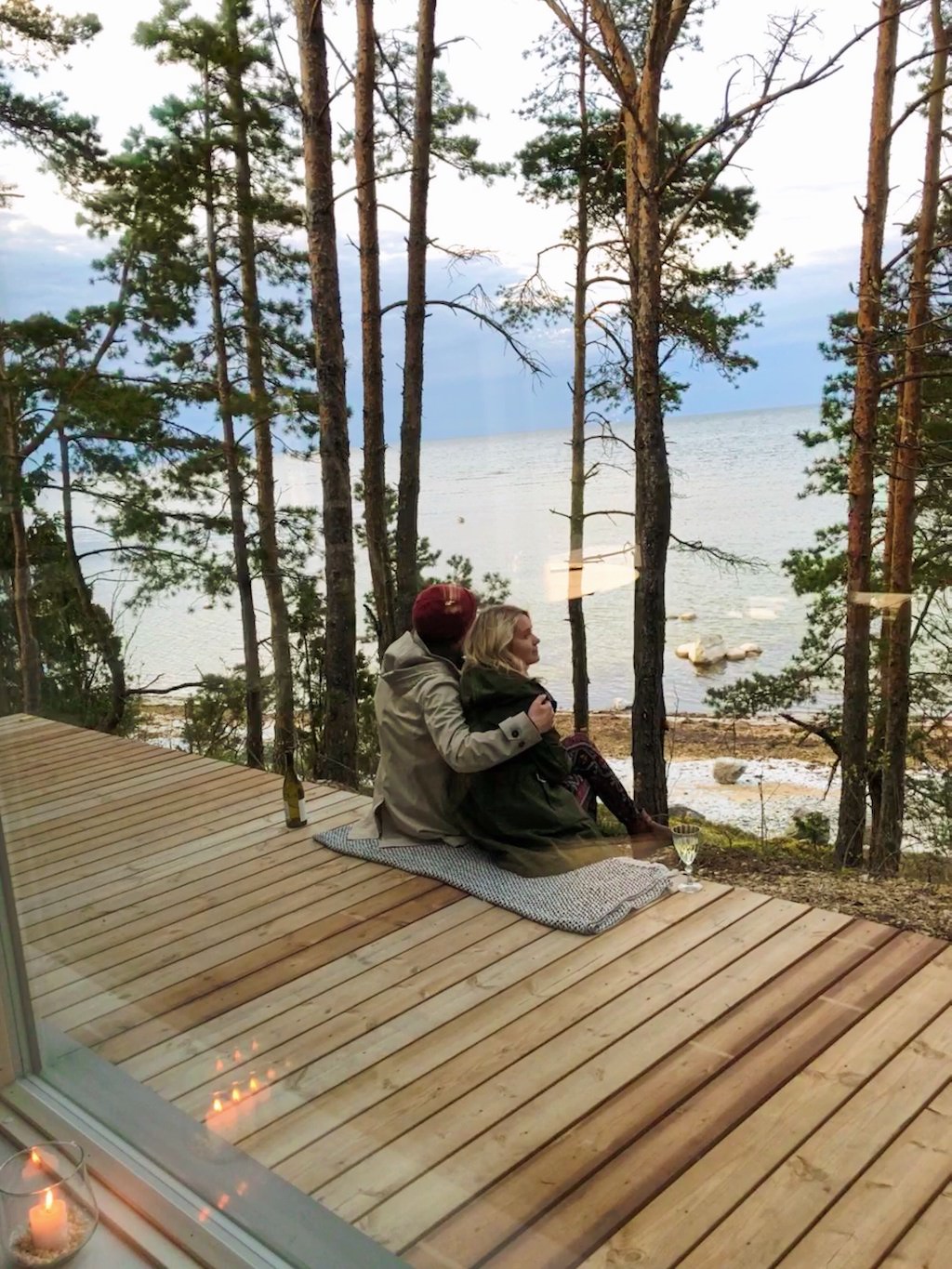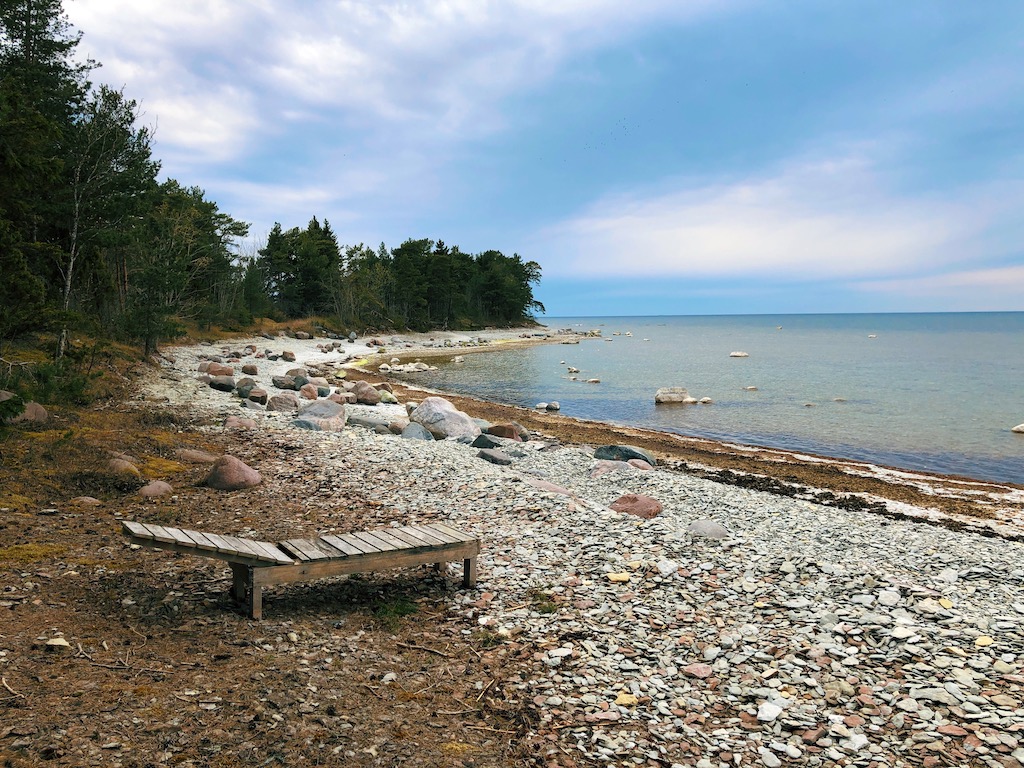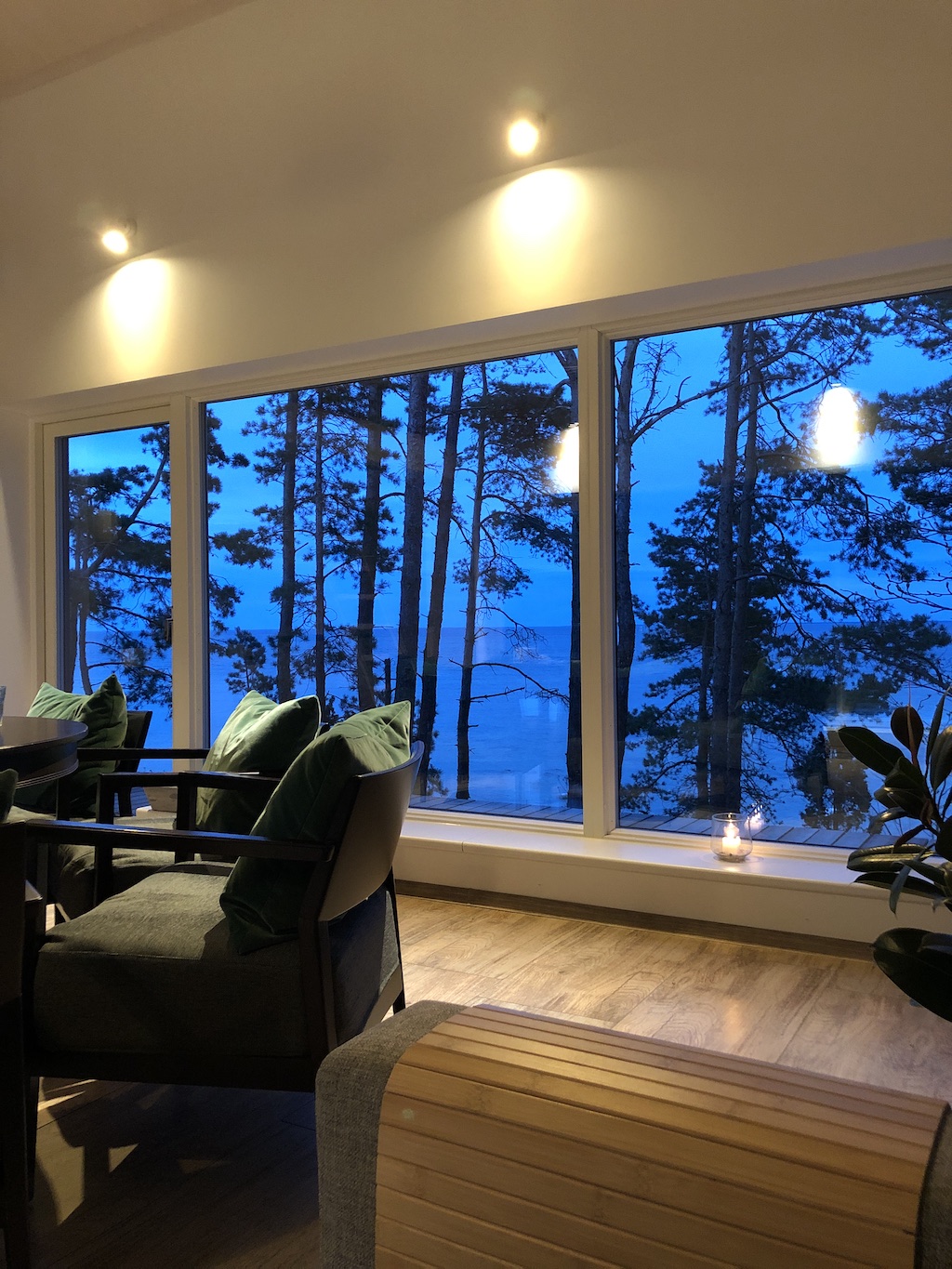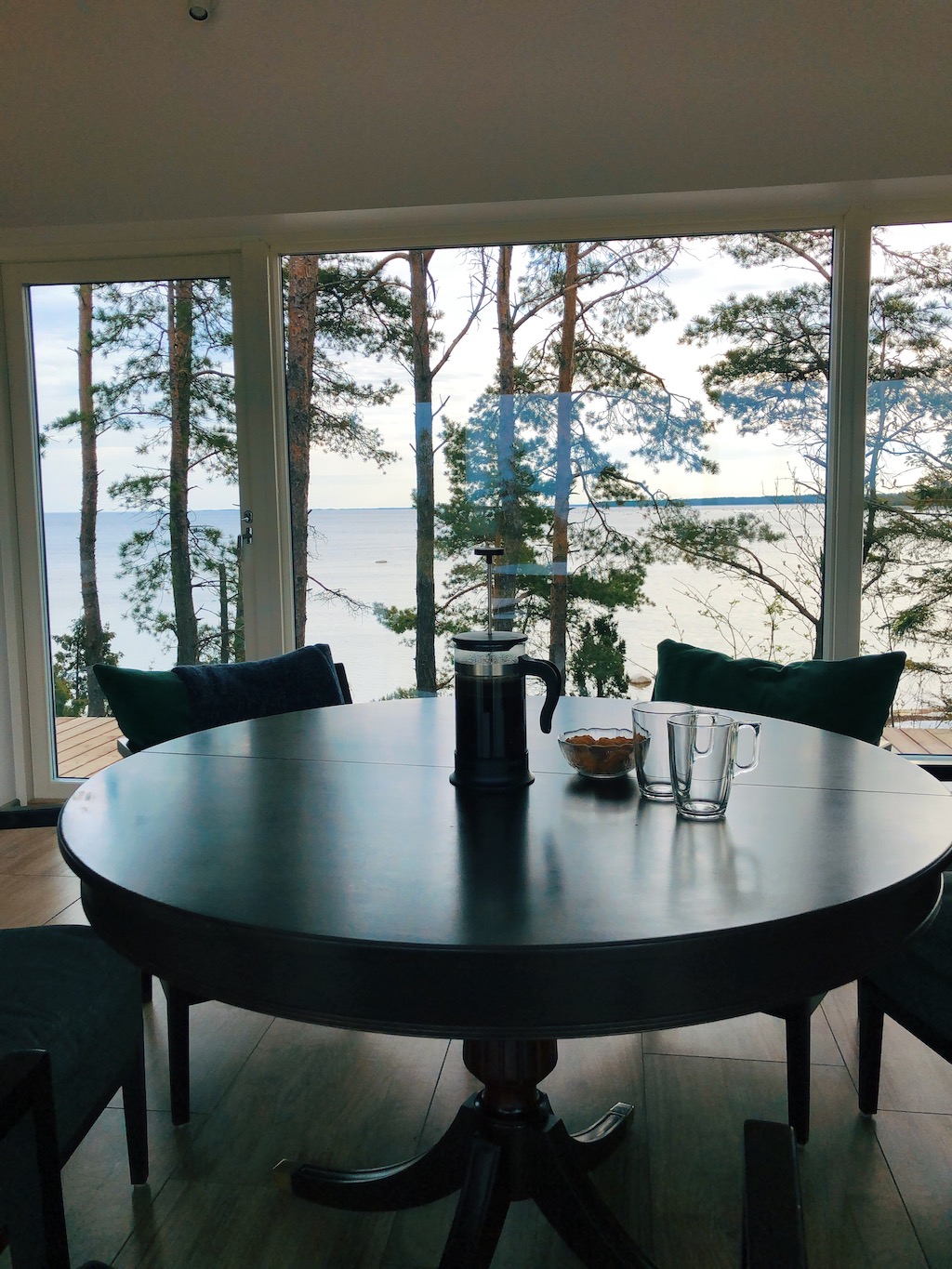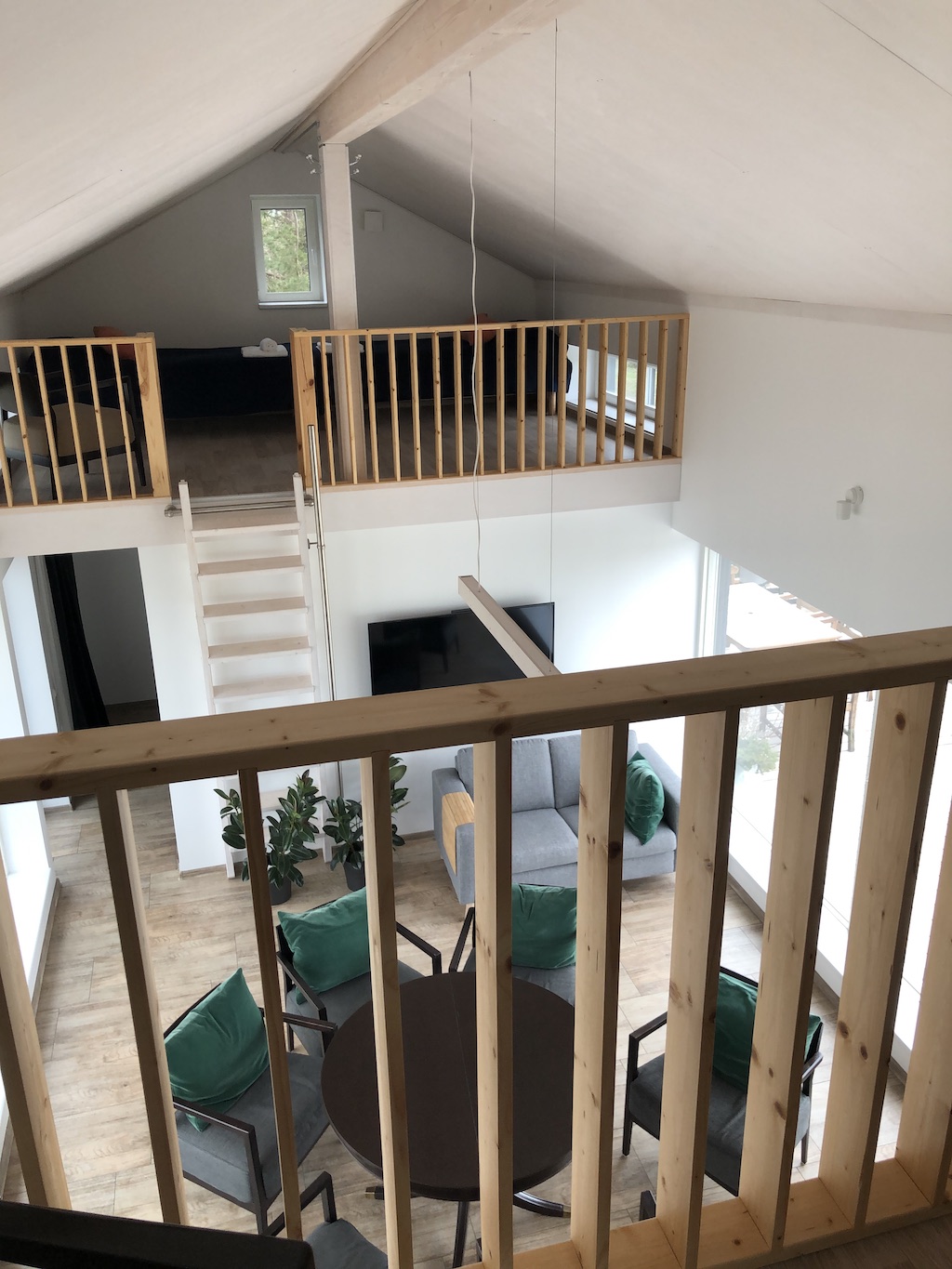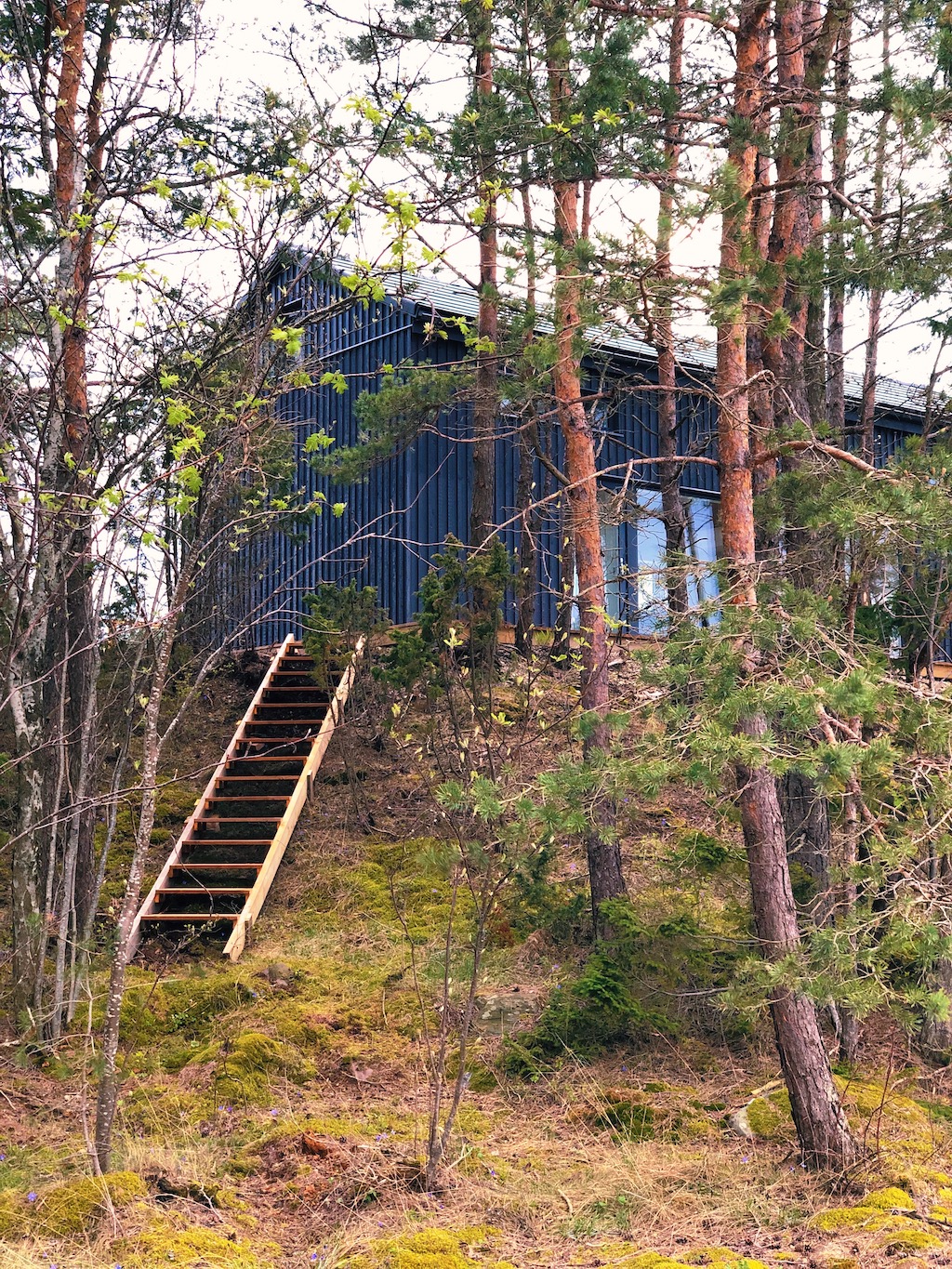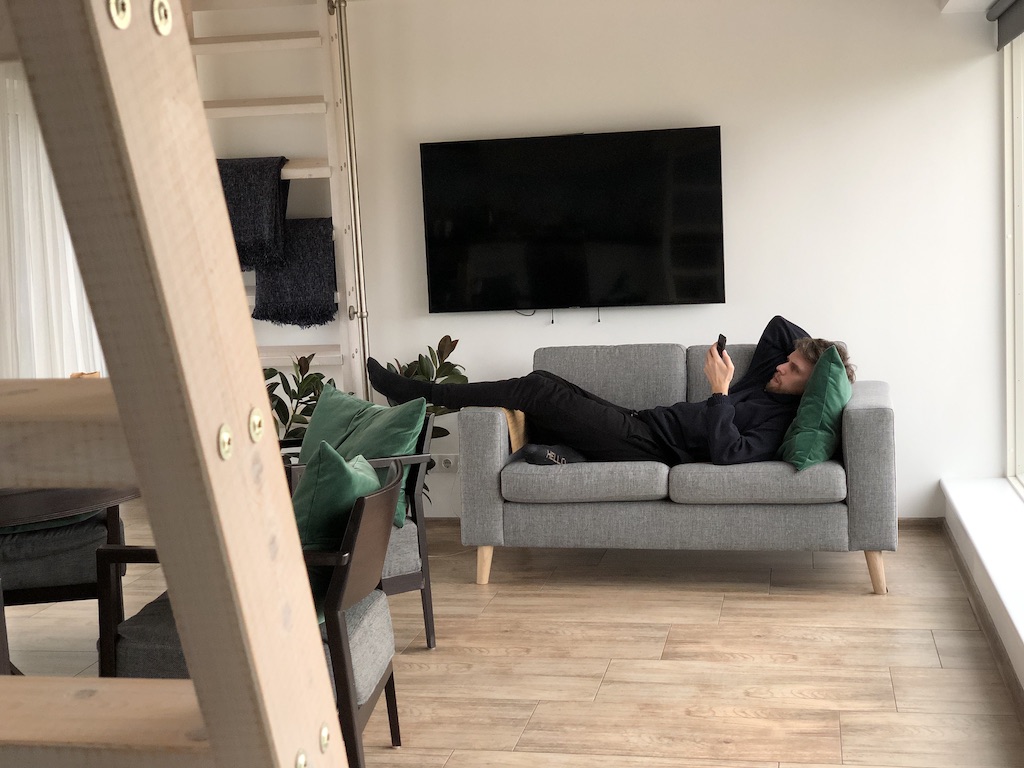 What do expect from Rebase Kuur cottage in Keibu, Estonia?
Rebase Kuur is a perfect destination for a small group of friends or a family, as it easily accommodates up to 6 people.

In the middle of the house there's a living room with a small couch, TV and small open kitchen that provides the essentials for a quick meal - a fridge, stove and a dishwasher. Through the full height windows on the both sides of the room you will get a view to the sea. Yes, there's a sea view on both sides of the view, I find it super rare and cool! On the two other sides of the living room there are upper floors that you can access by ladder and both of these are furnished with beds. Additionally to these sleeping areas, there is one more open bedroom next to the living room and that's where we decided to sleep during our stay. By the way the steps of the ladders were very flat and comfortable.

Outside of the windows there's a terrace on each side. From one terrace you can access the beach and on the other side there's a small sitting area with a grill, so perfect for a barbeque. This time we decided to sit on the beach side of the house, had a glass of wine and just observed the swans in complete silence. Even tho the house is meant for 6 people, it felt really cosy for just the two of us as well.

We spent most of our stay at the beach, looking for 'cool' pebbles. Usually I find it kind of difficult to get Benjamin outside, but this time he admited that it was surprisingly relaxing to just take a walk at the beach, pick up stones and just forget about our everyday problems.

At sundown we returned to the house, lit up the candles, put some music on and started cooking. As I mentioned the kitchen is small, but you have all the necessities: a pot, a pan, small stove and also a French press coffee maker. I also appreciate when holiday homes have a dishwasher, so that at the end of your stay you can pile all the dishes in and clean everything up.

The house also had a small wardrobe and a shower room, which was super clean and ofcourse had yet another beautiful view to the sea.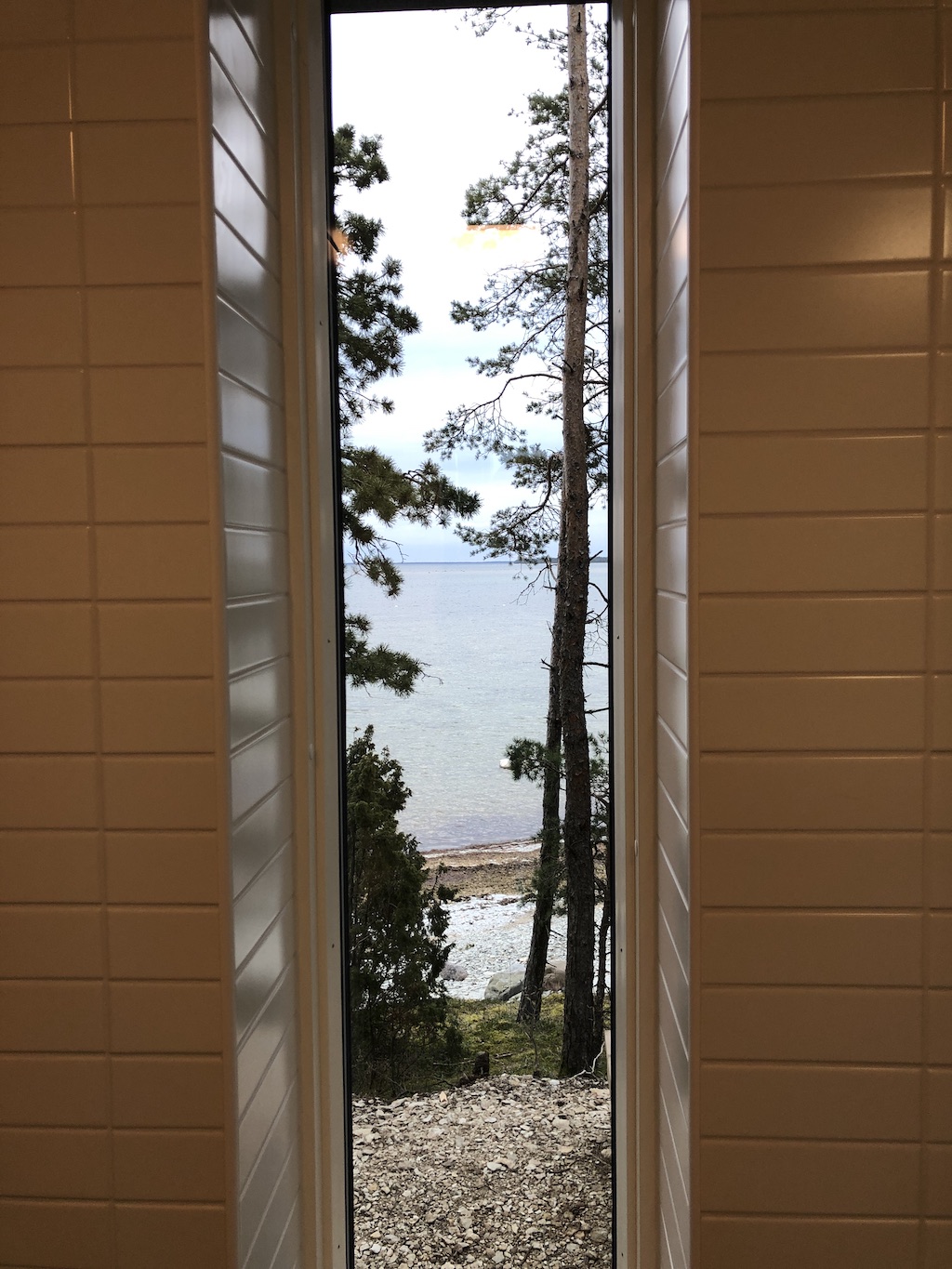 I would definately advise to visit Rebase Kuur either as a couple or as a group, because there are not many extra ordinary places like that in Estonia.

We should also point out that the hosts are located nearby in a big red cottage that you can also see from the living room, so the location is not 100% private as you might assume from the photos. We were slightly surprised by that, but didn't really mind. The spot itself is very peaceful and quiet, but if you are a light sleeper, keep in mind that the bedrooms are opened, meaning there are no doors, so there wont be 100% privacy and silence if you are visiting as a group. The only issue I personally had, was that the living room did not have curtains on one side of the room, so the sunrise woke me up at 5AM. So pack a sleeping mask with you just in case :)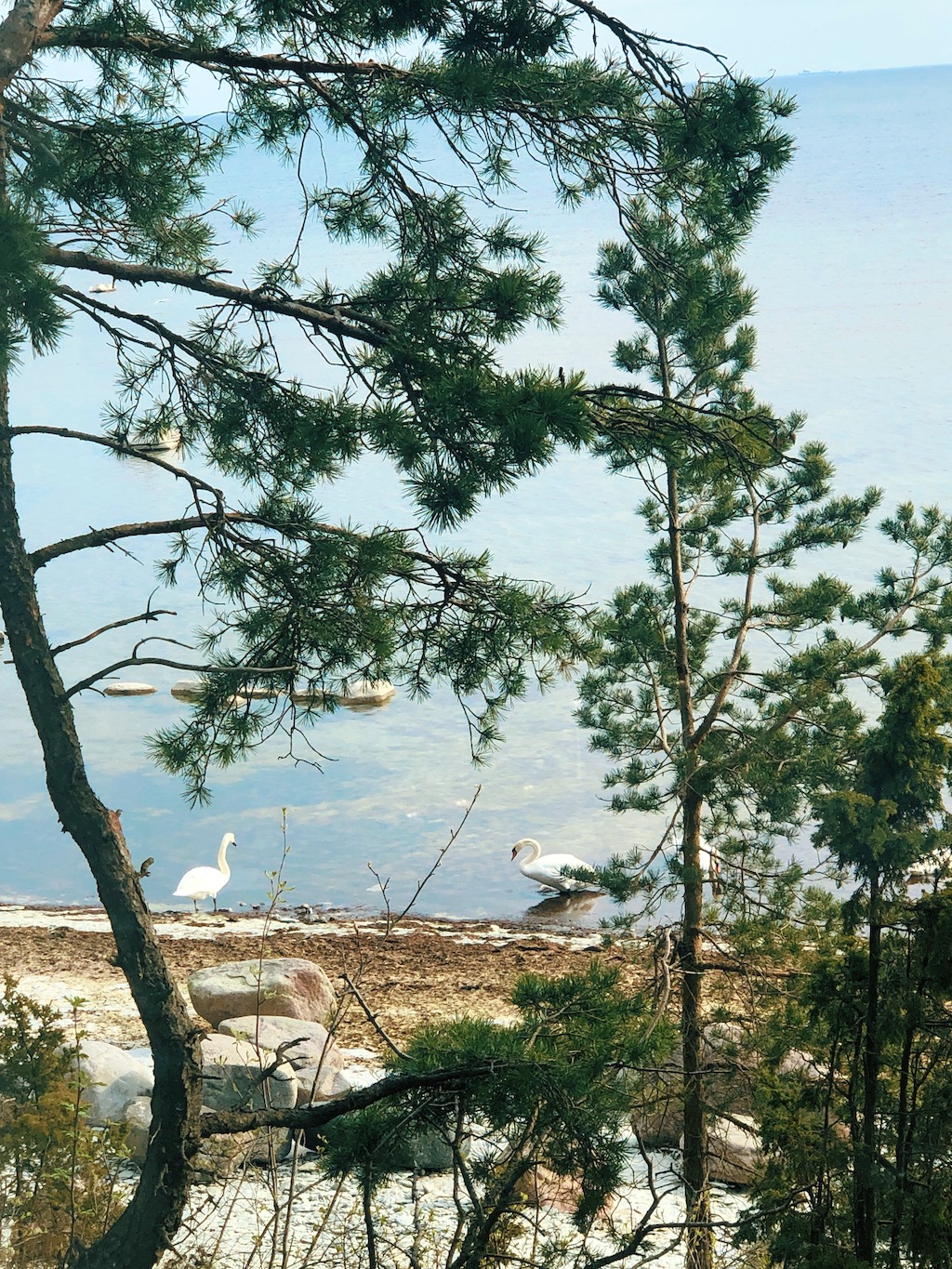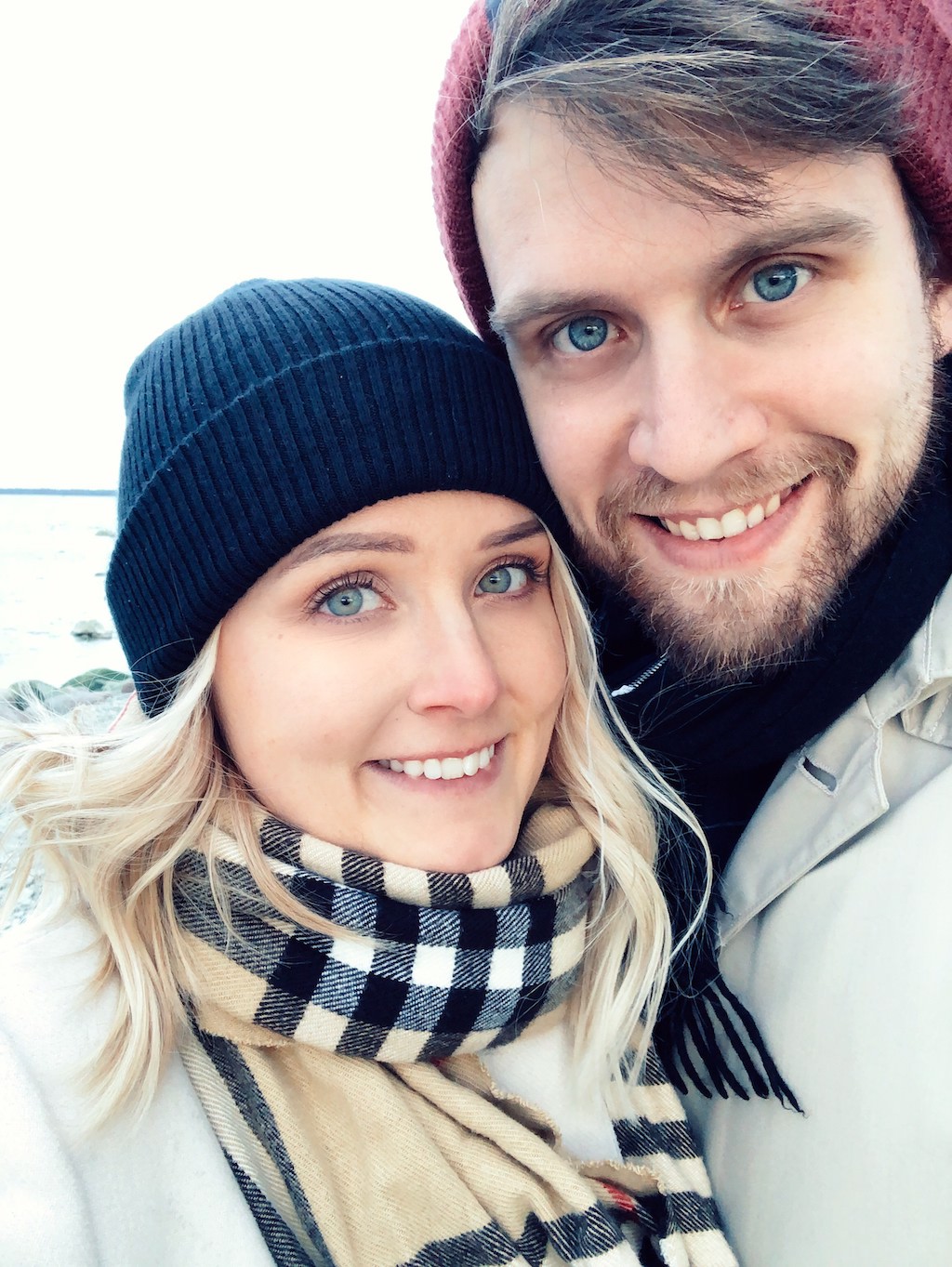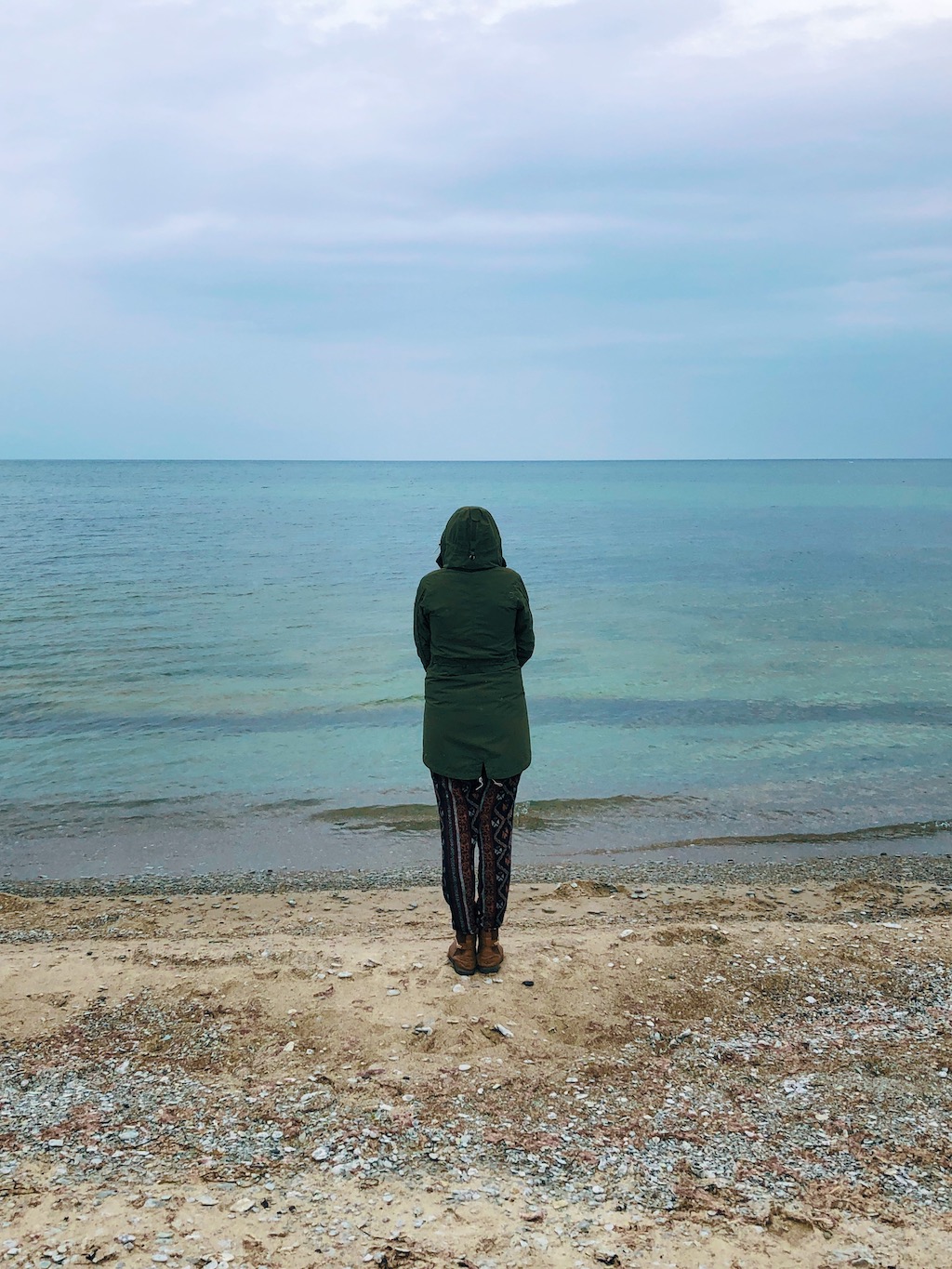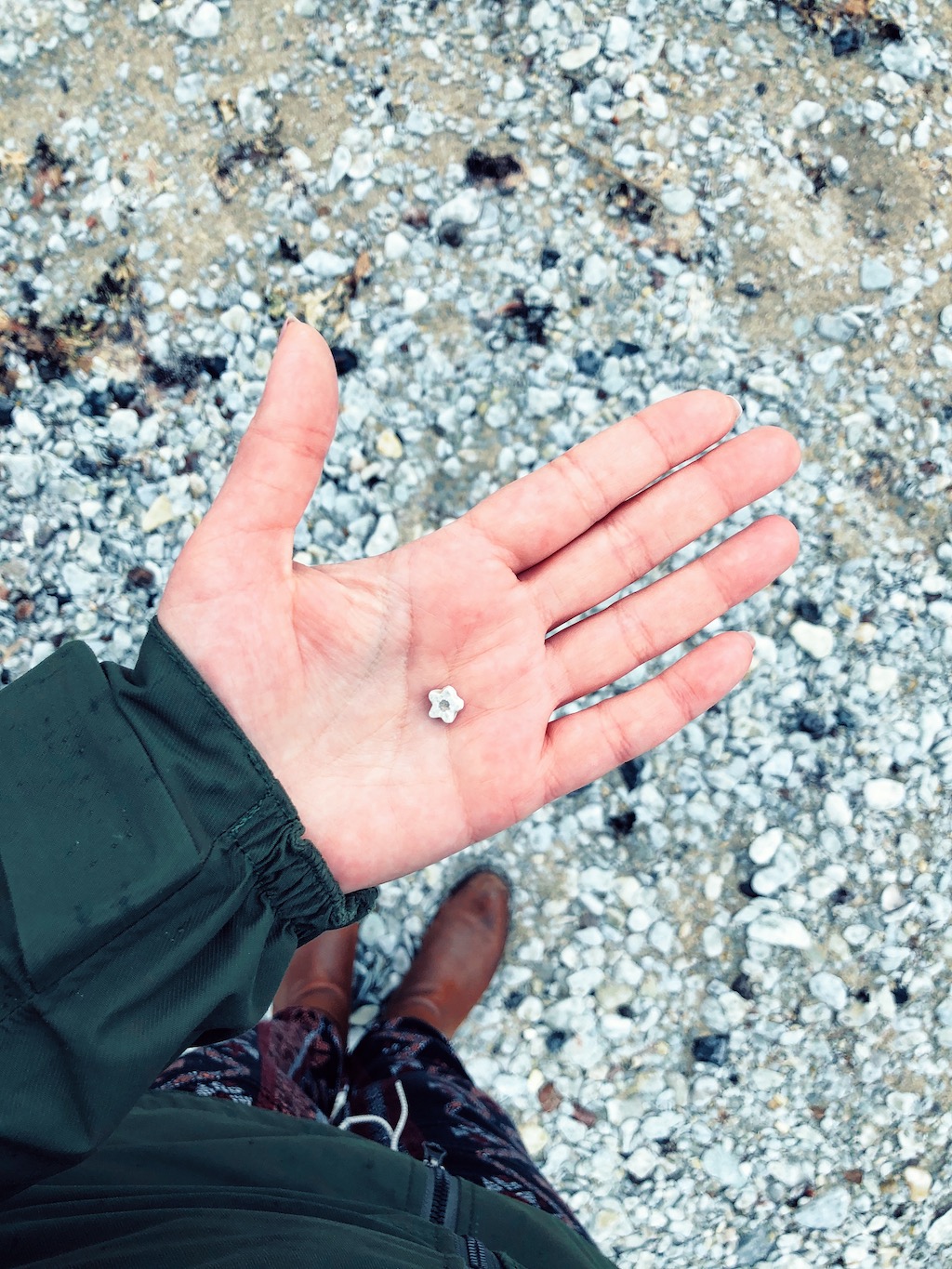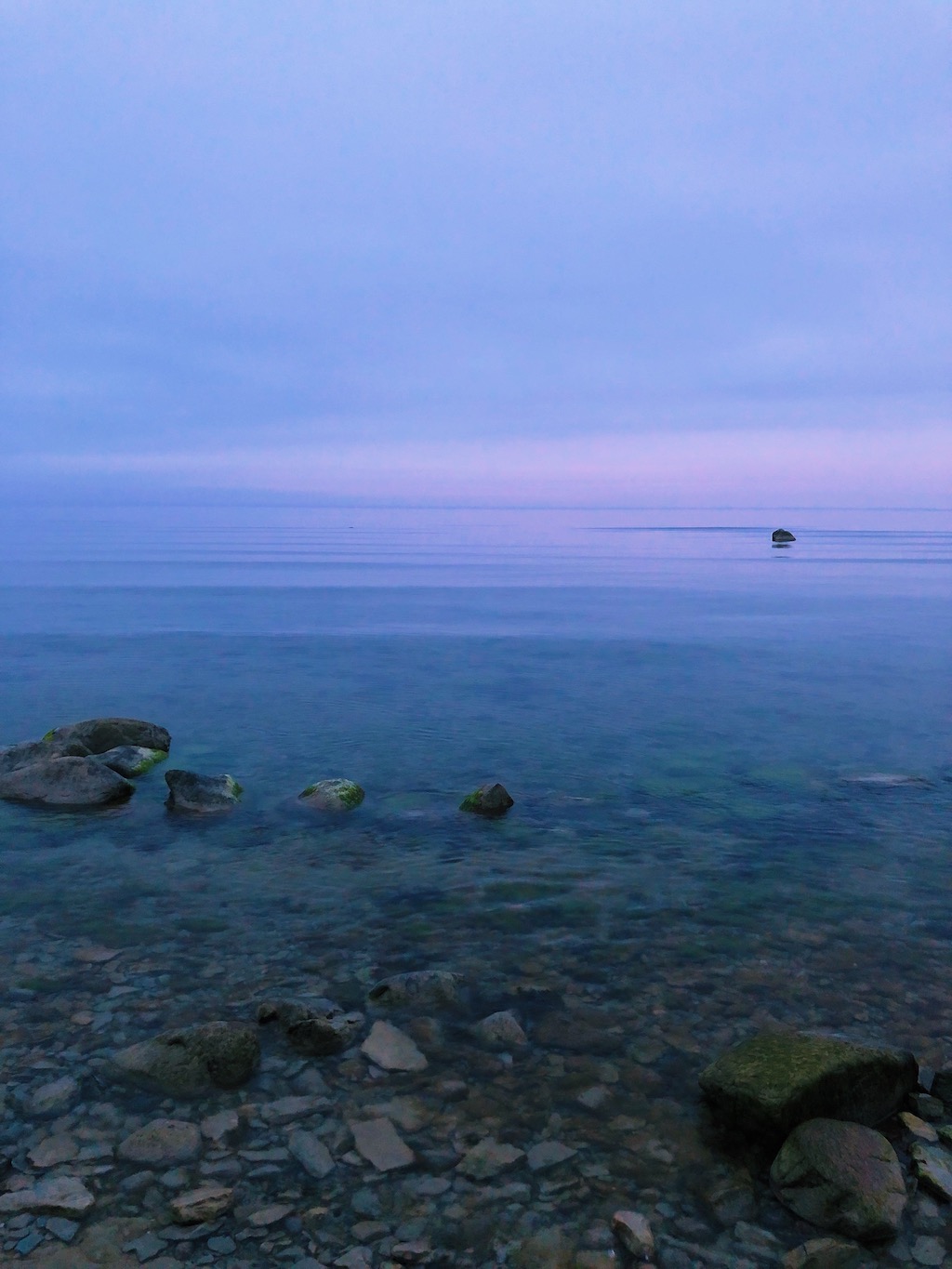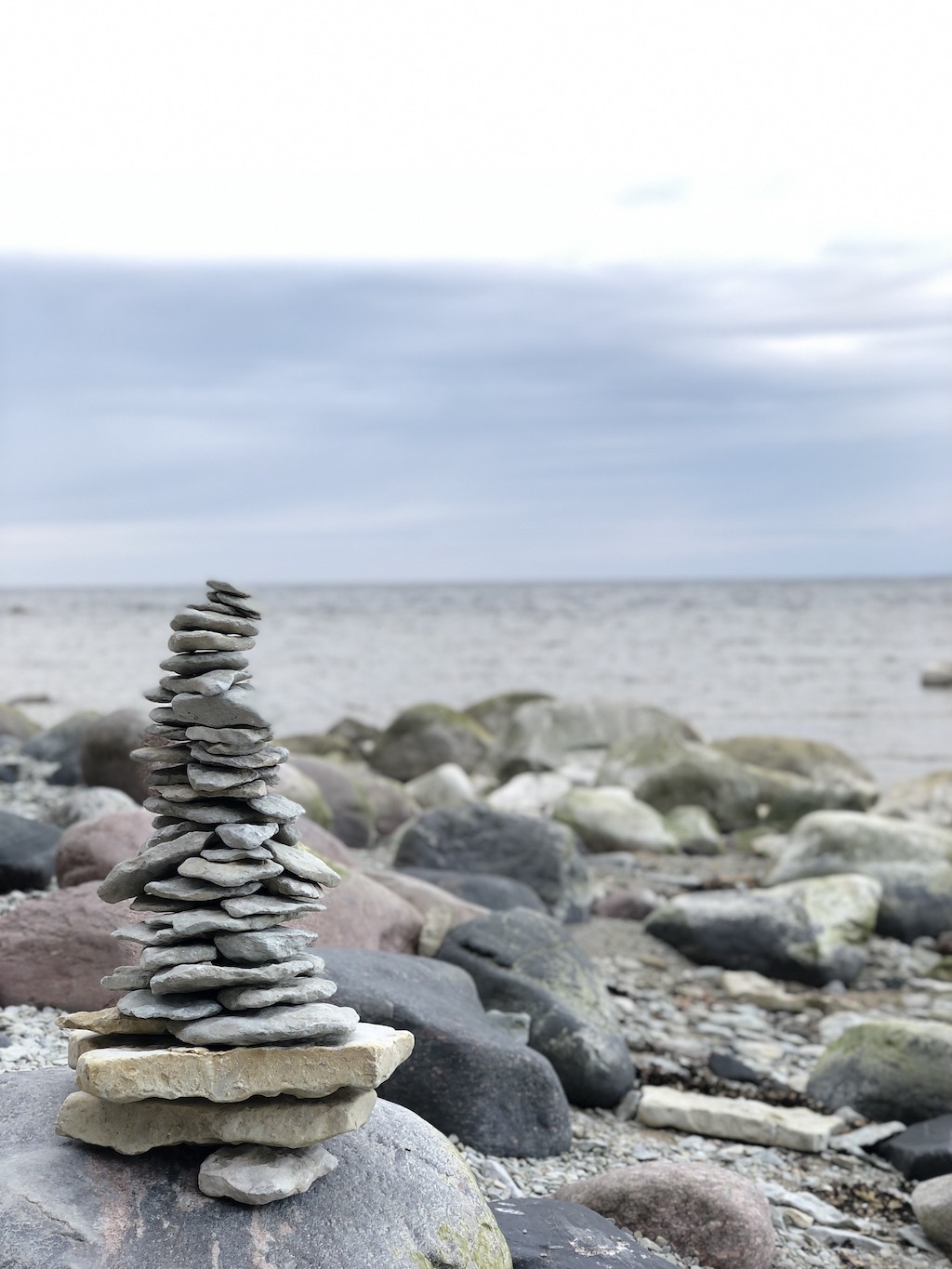 See more pictures and videos in our Instagram stories.
Book your vacation at the Rebase Kuur in HERE