A vacation in the middle of an Estonian forest - Tahkuna Forest House
Tahkuna Forest House on Estonian island called Hiiumaa is a holiday home built in 2018 by the owners themselves. We had noticed it several times before in Instagram, but somehow always felt like Tahkuna, Hiiumaa is way too far away and getting there from Tallinn is too complex. Well, finally I took some time to look into it and turns out it's way easier than it had seemed so far.

I feel like we are the last two people living in Estonia, who have not yet visited Hiiumaa. Complete aliens, I know. So even more so we were surprised by how fast we got there.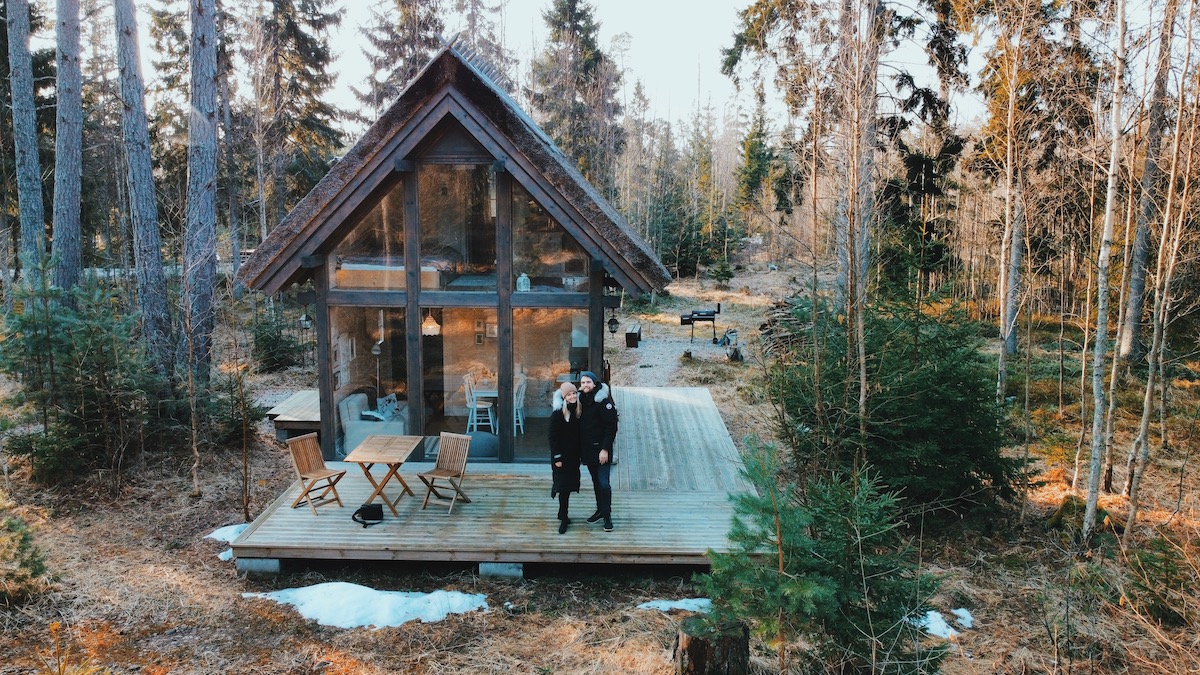 The communication with the hostess of Tahkuna Forest House was in English, but they also speak perfect Russion. She advised us to buy the ferry tickets atleast a week in advance. You can get the tickets from www.praamid.ee In order to go there you should select the route Rohuküla-Heltermaa and for the return get Heltermaa-Rohuküla tickets. We started our roadtrip on a Friday evening right after work andit took as roughly one and a half hours to get to the port and then another one and a half hours to just chill on the boat and prepare our plans for the upcoming days..

The island Hiiumaa is rather small which makes it really easy and fast to travel between different destinations. Once we arrived at the Hiiumaa port, it took us 20 minutes to get to Kärdla, where we went to Selver to fetch some food for breakfast In the very same parking lot we met with a guy who was our first hand contact on the island and would also lead us straight to the Tahkuna Forest House. You can actually also find the Tahkuna Forest House on Google Maps, but I find it still nice when someone comes to greet your and drives in front of you to make sure you arrive to the correct place safely.

I must mention that even tho it's very nice that the house is right in the middle of the forest away from any crowd or noise, it was really reassuring to know that the closest grocery store is only 15 minutes away , so you don't necessarily have to hoard all the food etc with your at once. I find it perfect for spending this summer's holiday on Hiiumaa. The price for the booking depends very much on the season and also on how many nights you would be booking it for. During summer the minimal booking is for 4 nights, but up until June you can book it for a shorter period. Overall - the longer you stay, the cheaper the price per night, as usual.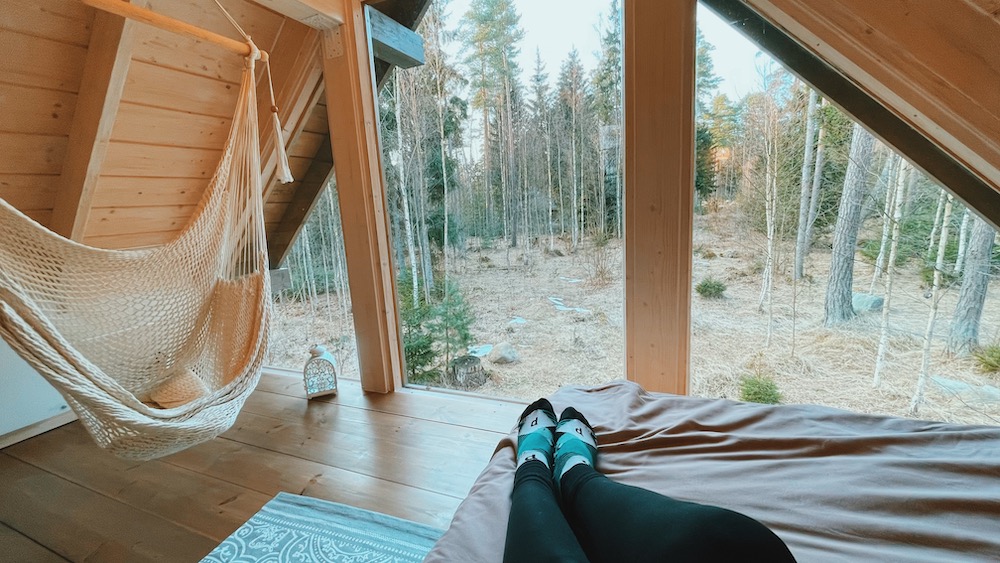 Oh, and that forest and the silence - you can't really replicate that in the main land. Usually you still can hear some distant sound from the highways and so on. But on this Estonian island there's a complete silence and the thick forest around the house also protects from the wind, so even with a windy weather it as still nice to sit on the terrace, as only the the top of the trees was slightly swaying.You can find a small table and some chaird on the terrace, so it's a perfect setup for a nice morning coffee outdoors.
What to take with you to Tahkuna Forest House?
The owners of Tahkuna Forest House have built the house all by themselves and the layout is truly cool and practical - this vacation home is small, but smart -there is a small open kitchen (and yes, it has the stove, the fridge as well as French coffee press and all the necessary dishes and pots and pans for cooking a meal), a bathroom with a shower and the living room with a beautiful view to the forest. The holiday home issuprisinly well isolated, so the heat emerging from the electrical heaters warms the place up really nicely and keeps it warm all year around. Outside right behind the house there is also a very nice small spot for a barbeque, so it was a perfect spot and timing for our very first barbeque this year! There is also a free Wifi at the house, which also makes it a perfect holiday home for remote working.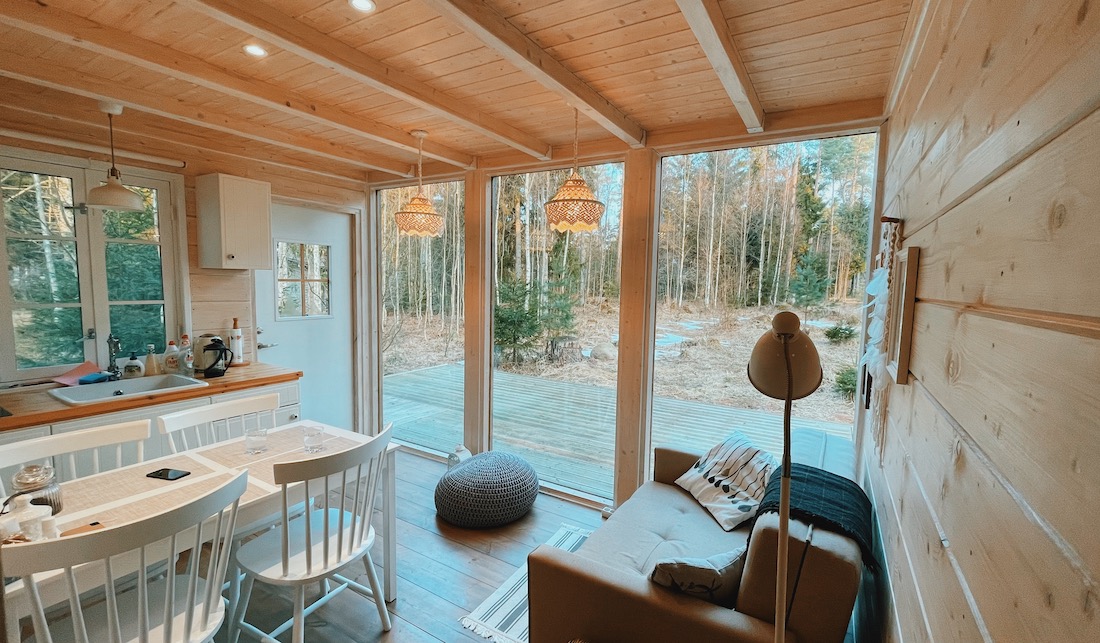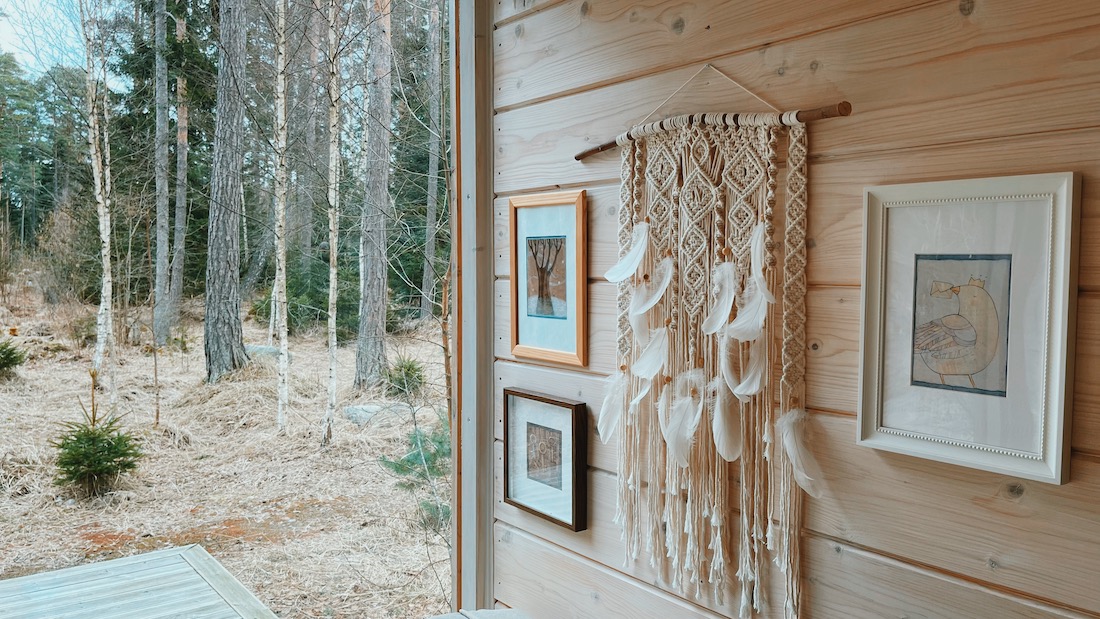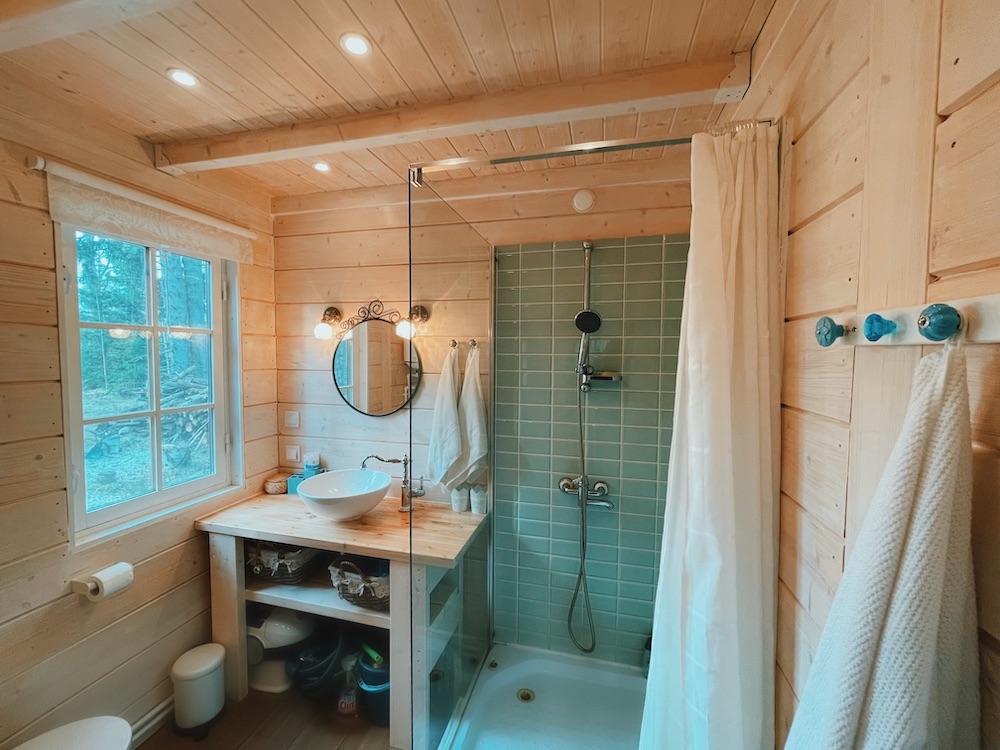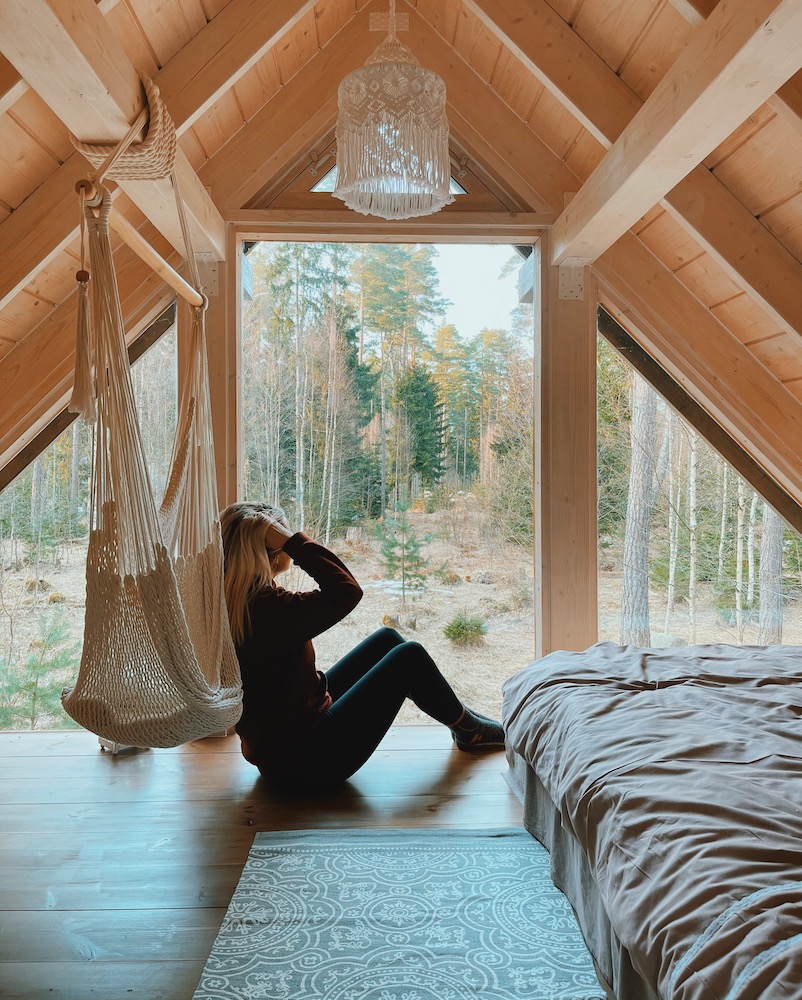 Our recommendation would be to visit the Tahkuna Forest House as a couple as there is a nice wide bed on the second floor perfect for two, but additionally there is one more bed for one right by the stairs and the small couch in the living room can also be opened up to make a bed for one, so in total Tahkuna Forest House can accommodate up to 4 people. The hostess of the Tahkuna Forest House mentioned that very often people visit their holiday home alone as well and I can completely understand why - this house is really nice and cozy to have some good old me time without the place feeling too big and cold. What a lovely place to get some time out and recharge your batteries :)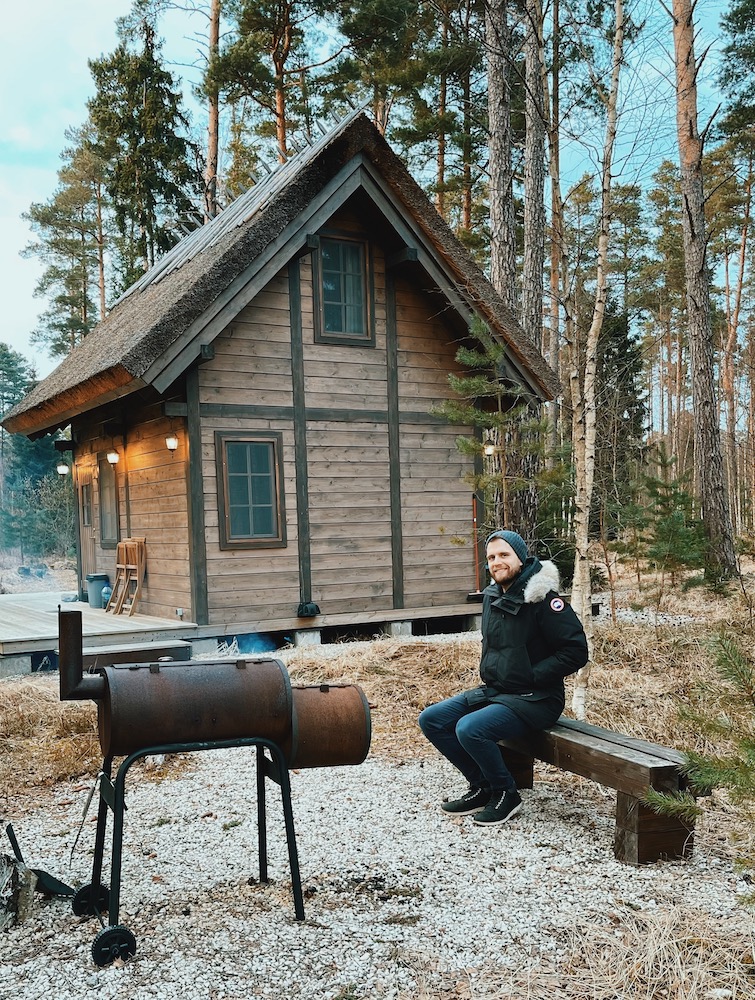 We definately recommend to take some drinking water with, because the tap water in this area is not meant for drinking, and don't forget to bring some proper barbeque stuff with you! ;)
What to do in Hiiumaa?
As I mentioned before, the benefit of visiting Estonian islands is that you can get to places much faster. For examplethere is a beautiful sandy beach only 5 minutes drive away and this was out first stop in the morning.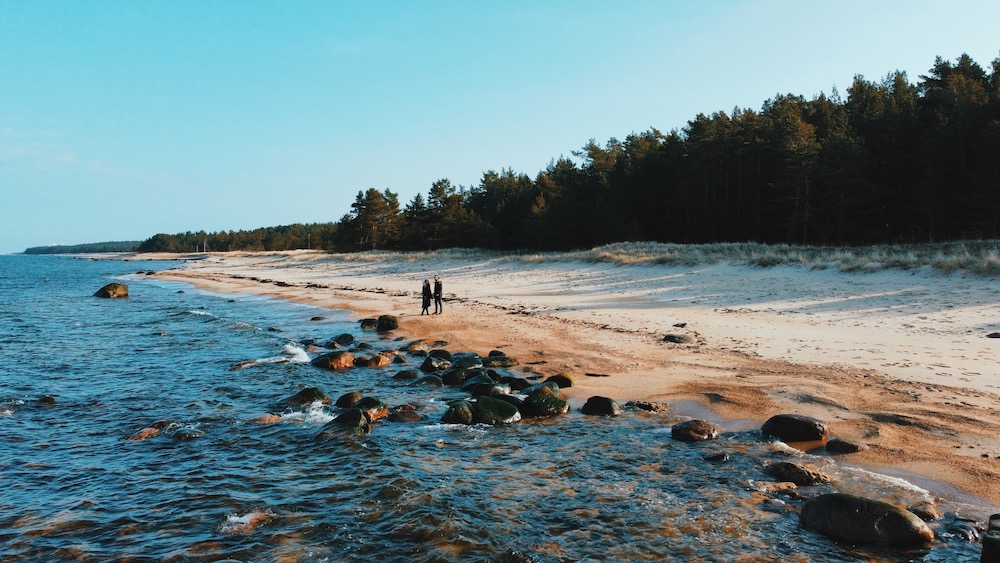 From there we drove to the Tahkuna lighthouse, had a really nice walk by the beach and as we are used to waking up really early, we got to appreciate the fact that whereever we went, there was just beautiful nature and no people. A true Estonian dream. By the way, there are several interesting and historical lighthouses on Hiiumaa island - for example the Kõpu lighthouse is the oldest functioning lighthouse in Europe. Additionally to these lighthouses, we definately would like to visit the Suuremõisa castle and the Military museum in the future.
Overall we have to mention that we were really lucky with the destinations we chose this time - all were super perfect for flying the drone safely so Ben got to practice a lot. We really recommend these places, if you are new to flying drones and would like to get some practice :)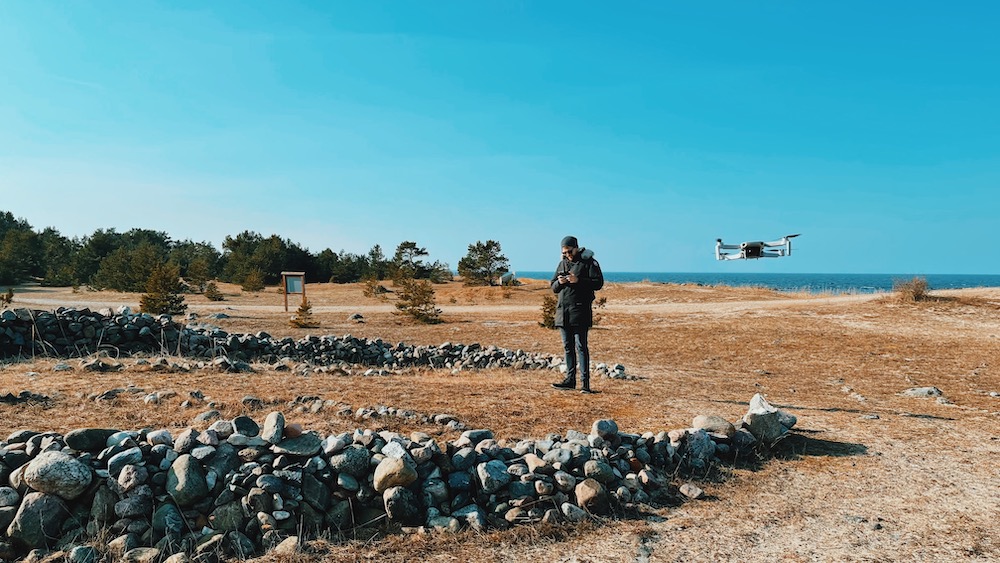 At 9AM we had this cool view of the sun shining right on top of the Tahkuna lighthouse: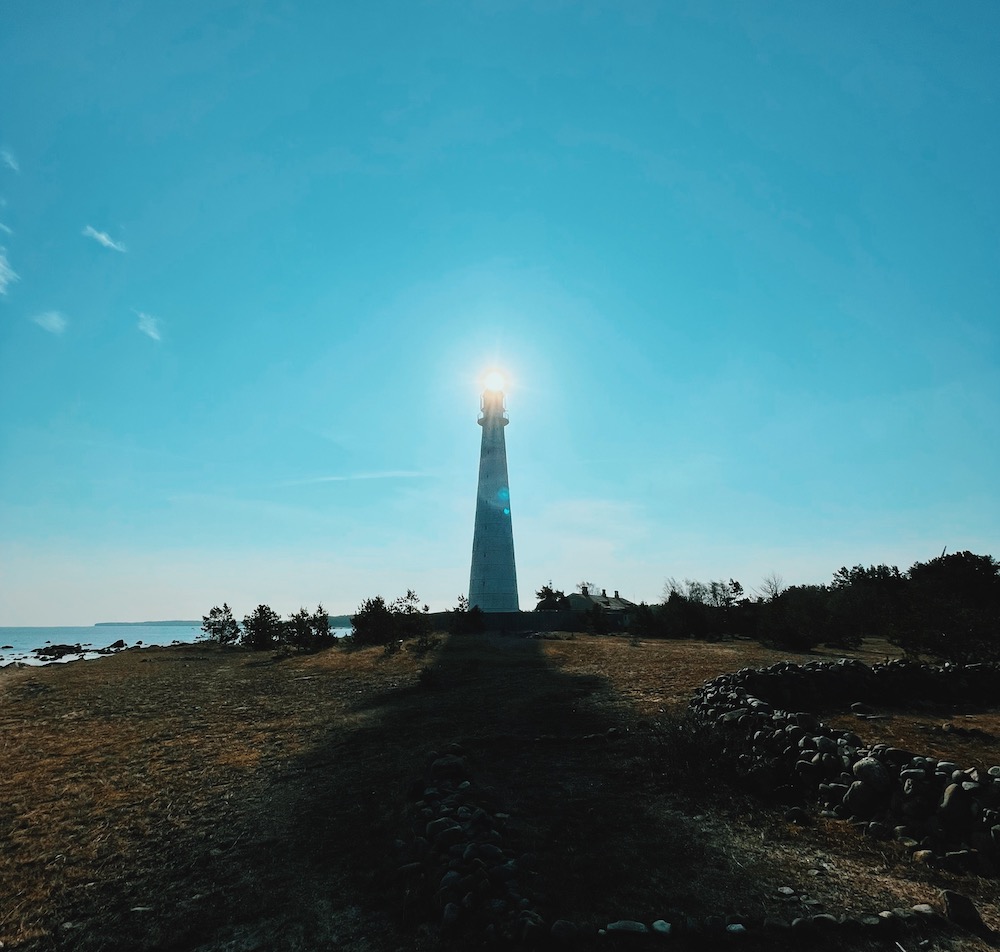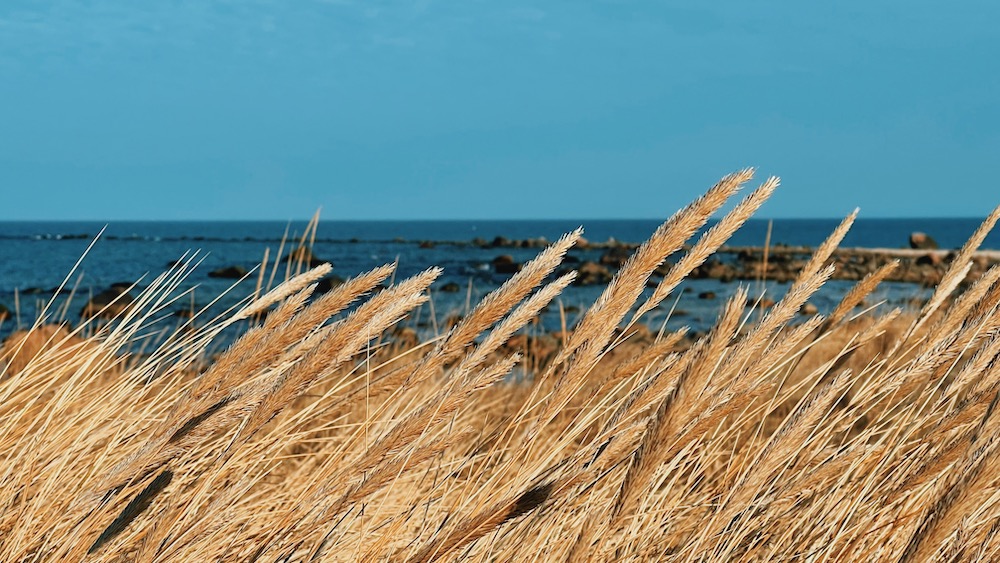 If you get the chance to visit Tahkuna Forest House, I advise you to make a stop by theTahkuna military bunkers that are located in the forest right before reaching the lighthouse. We did make a quick stop and Ben who is usually the curios one to explore all sorts of caves and tunnels, was as cautious as I am, so we were too wuss to enter any of the bunkers. Maybe next time, right? :D

Afterwards I was just inspecting Google Maps for some more places to visit and came across this really cool place called Kaibaldi liivik. First of all, the name - "liivik" is new to me as well and I have to idea how to call it in English. "Sand-something", but basically it's a sandy area, almost looks like a desert with no sea nearby, but not exactly a desert? But what a perfect place for droning around again and again - no people in sight.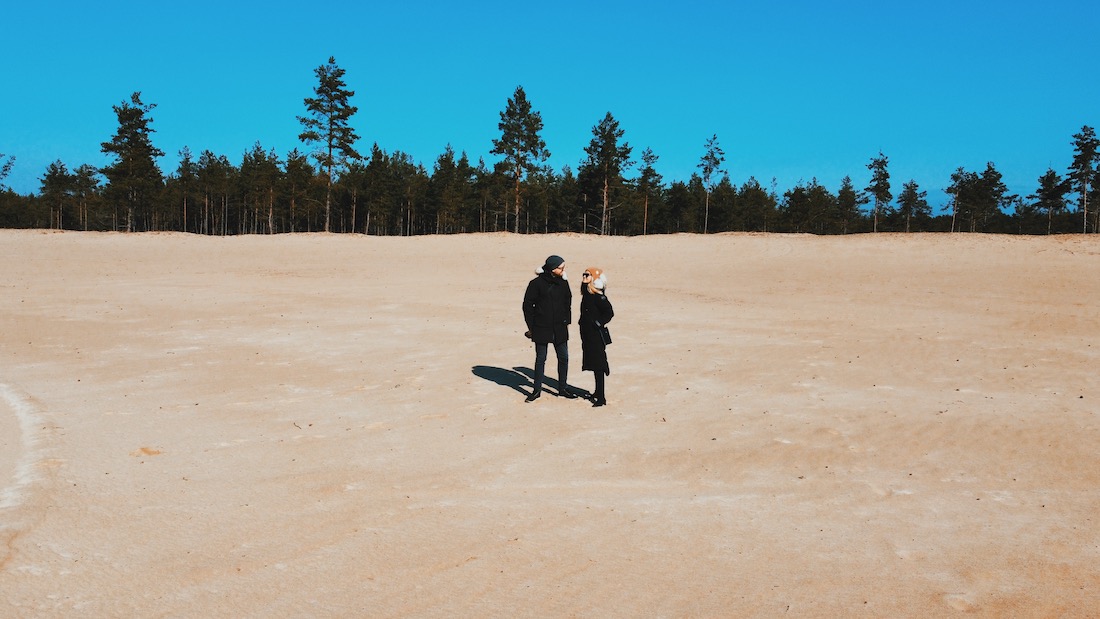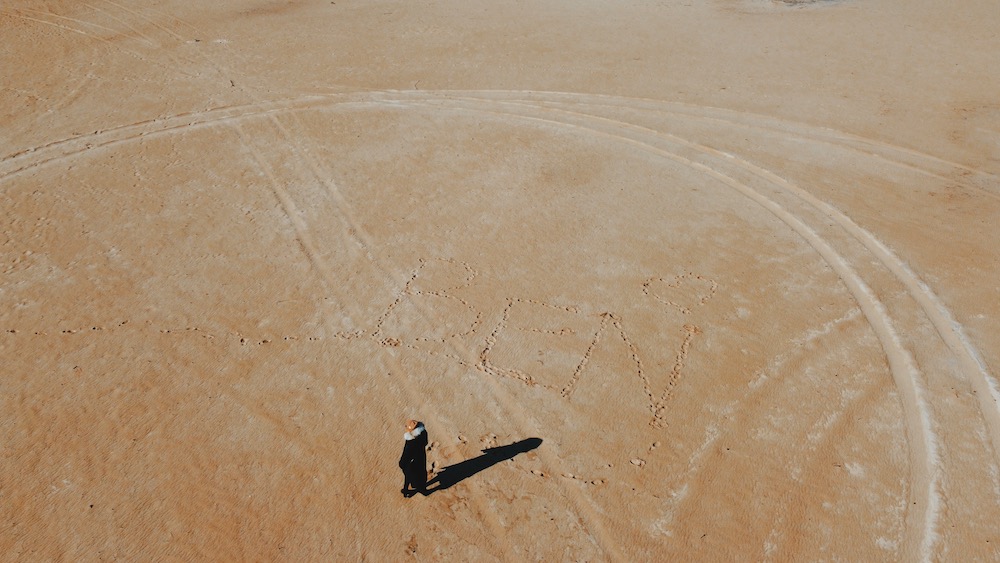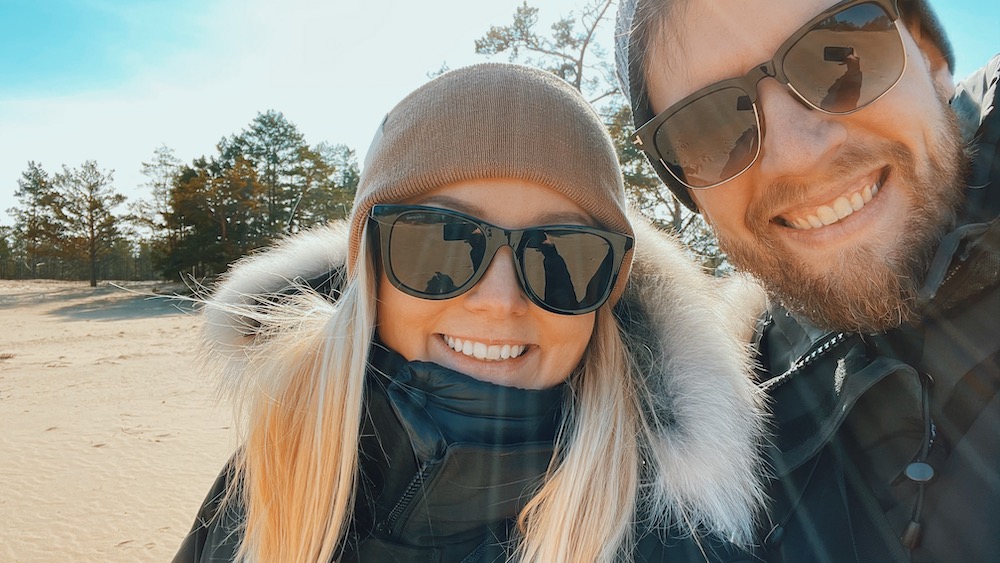 Ideaalne minipuhkus looduses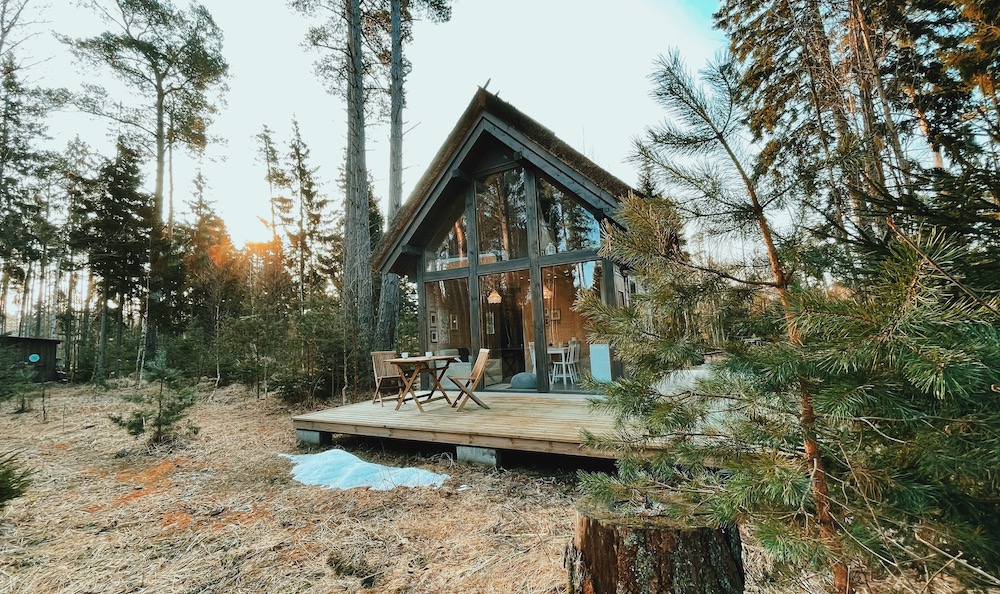 So to sum it up - a perfect weekend spent in the nature, exactly what we all need to restore our energy and get inspired and motivated once again. Hiiumaa and Tahkuna Forest House do provide all of that and we would recommend to book atleast 2-3 nights, just so you would have enough time to settle in, stroll around and also just chill and rest.
You can follow Tahkuna Forest House in Instagram HERE and book it either on Tahkuna Forest House Facebook account or in Instagram!

See more photos and videos of our visit in ourInstagram!
Safe travels!
Liis and Ben