Cumulus beach house with an unique view to the Lake Peipsi
Cumulus beach house is located on the Northern shore of the lake Peipsi, Estonia. It takes roughly 2 and a half hours to get there from Tallinn, but I would also add an extra hour for a stop in Rakvere, where we went grocery shopping. Our advice - a lot of drinking water and everything you might need for a barbeque! Houses like that are perfect for grilling!

To be honest, I haven't seen this side of Estonia before - so many beautiful small villages full of greenery and Alajõe area surprised us with the amount of cottages it has. The hostess of Cumulus told us that the holiday homes in the area were once given to the miners for resting and Cumulus itself was once a sauna house for the employees of the Kohtla-Järve mine. That's exactly why Cumulus has managed to be located on a such a beautiful and rare spot, where one could not build anything nowadays.

The owners of Cumulus bought it a bit more than a year ago and are planning a bigger renovation on the autumn 2020, so if you haven't visited it yet, start making plans for the next summer.

Upon our arrival we had to park by the stairs that lead up the hill towards the house. The beach house is almost hidden under the pine trees and looks kind of nostalgic. I believe the main thing we all notice by the house, is the view to the lake and only after a while you will start taking interest in the house itself.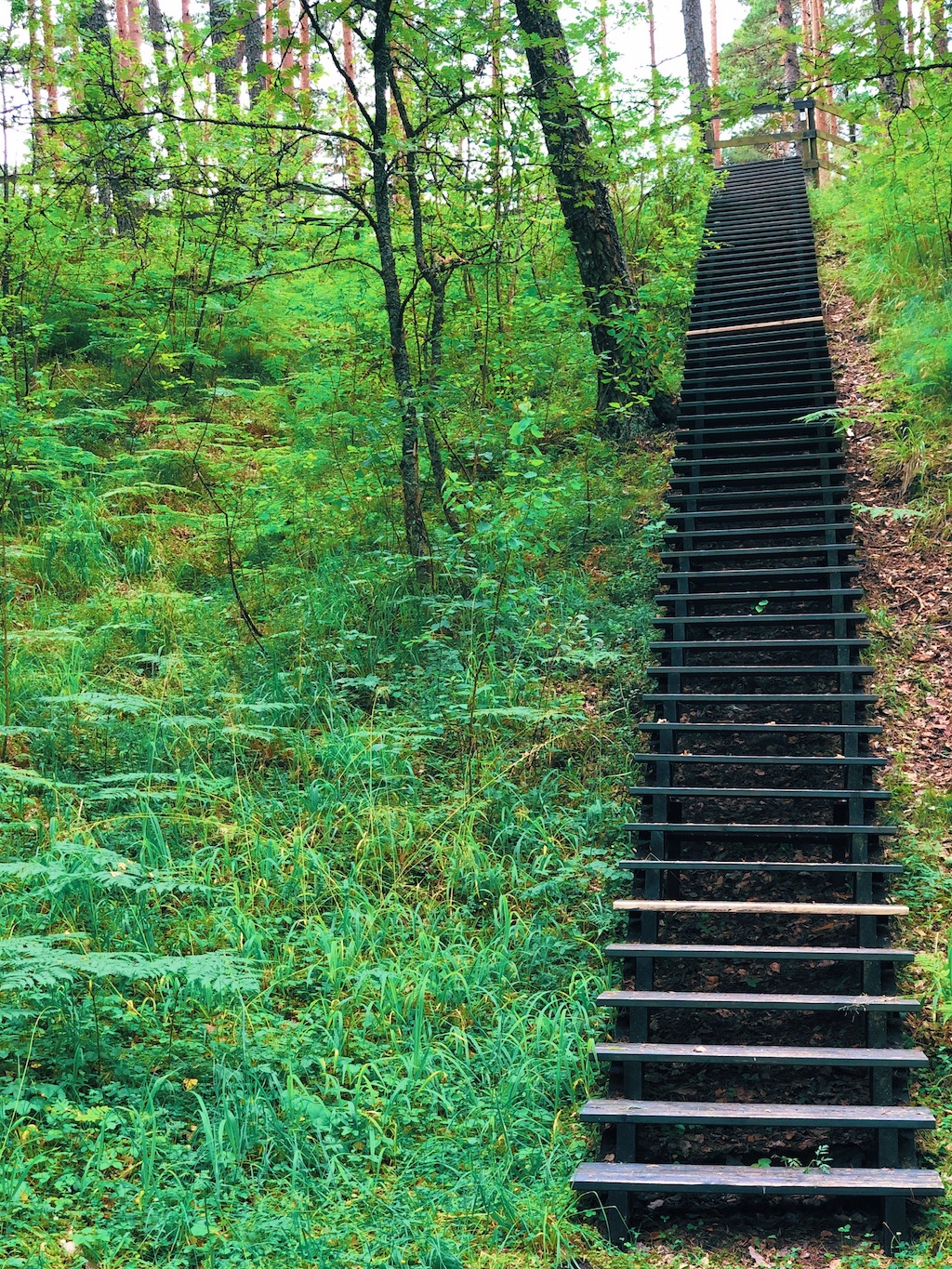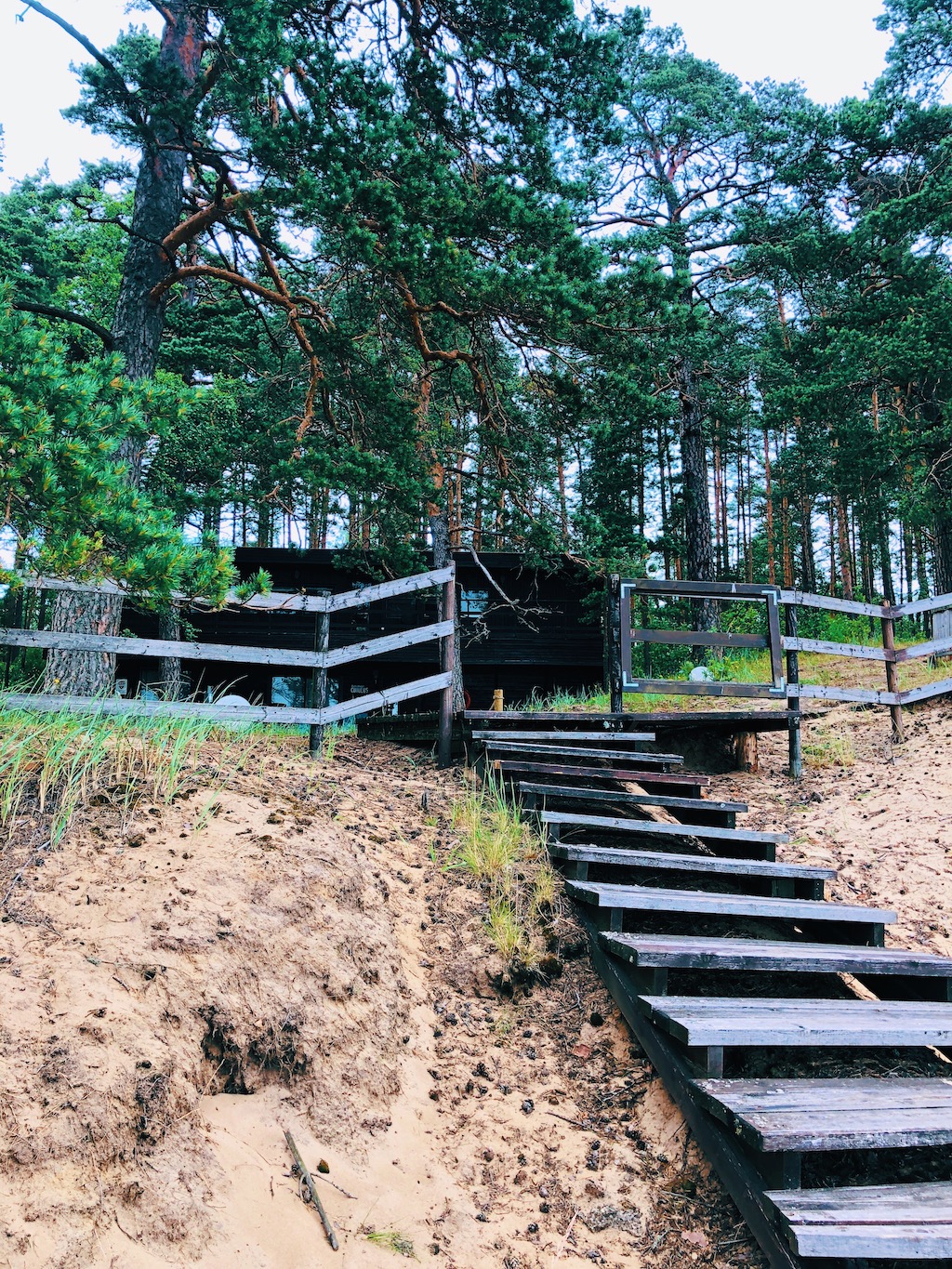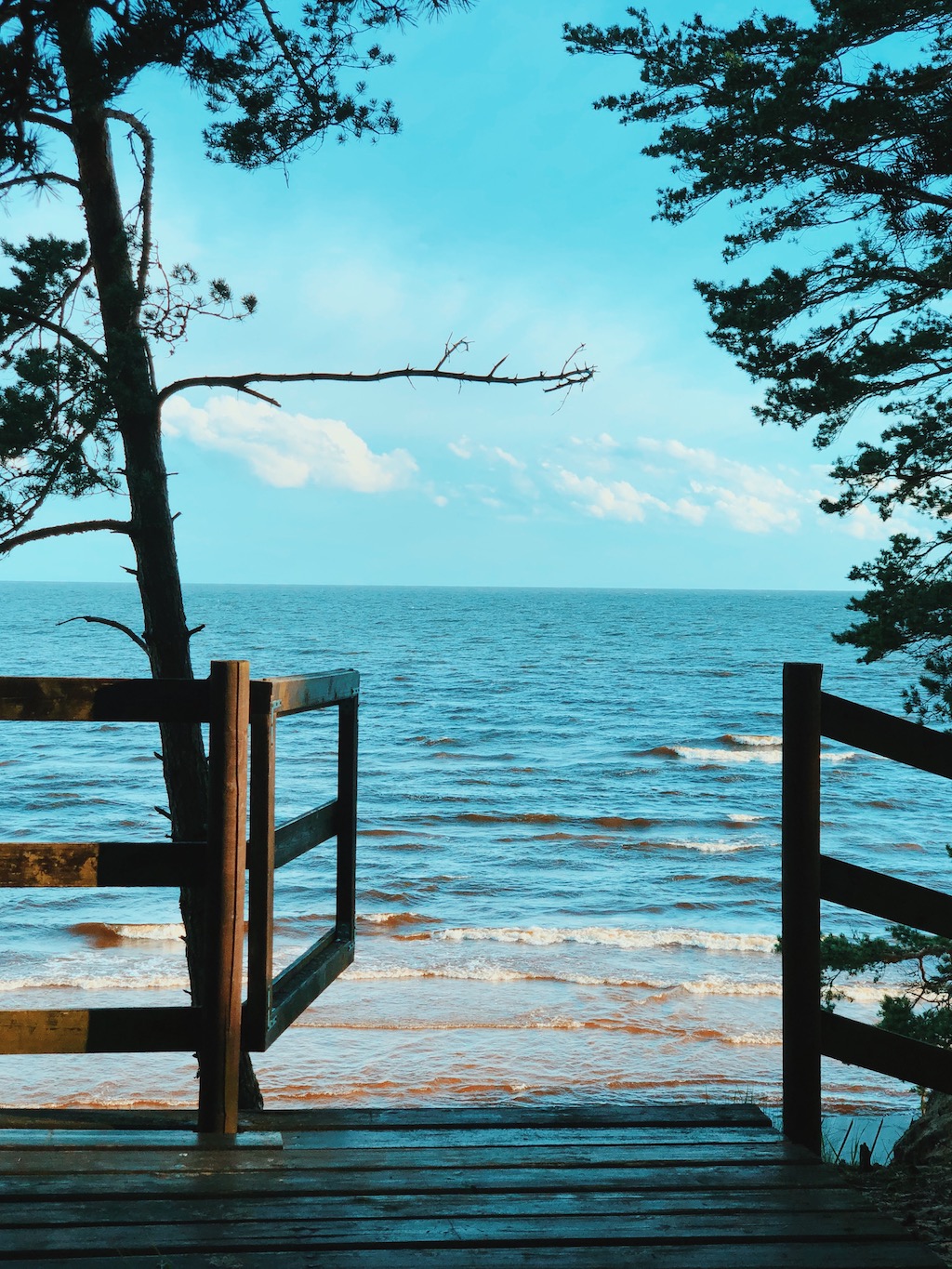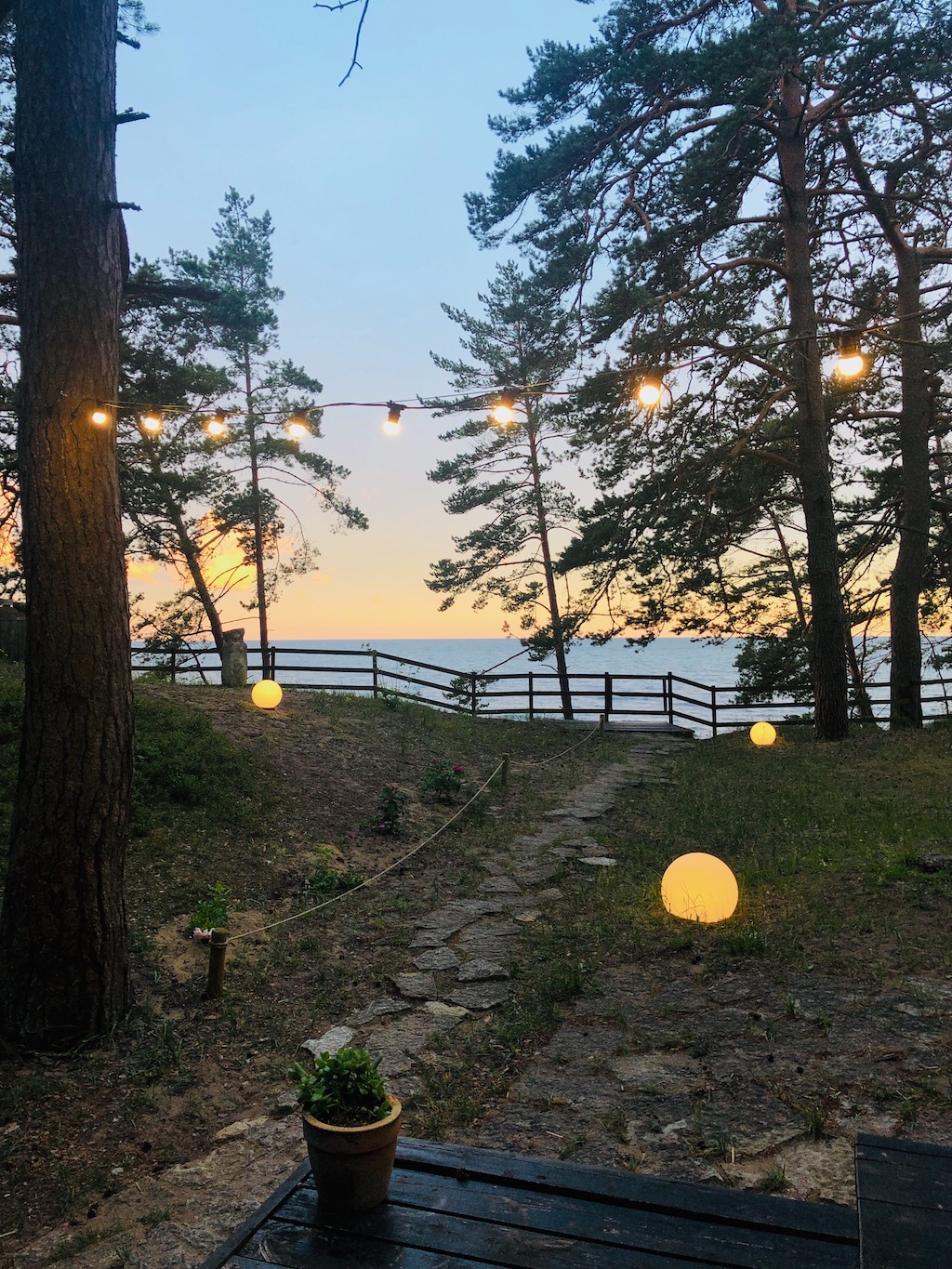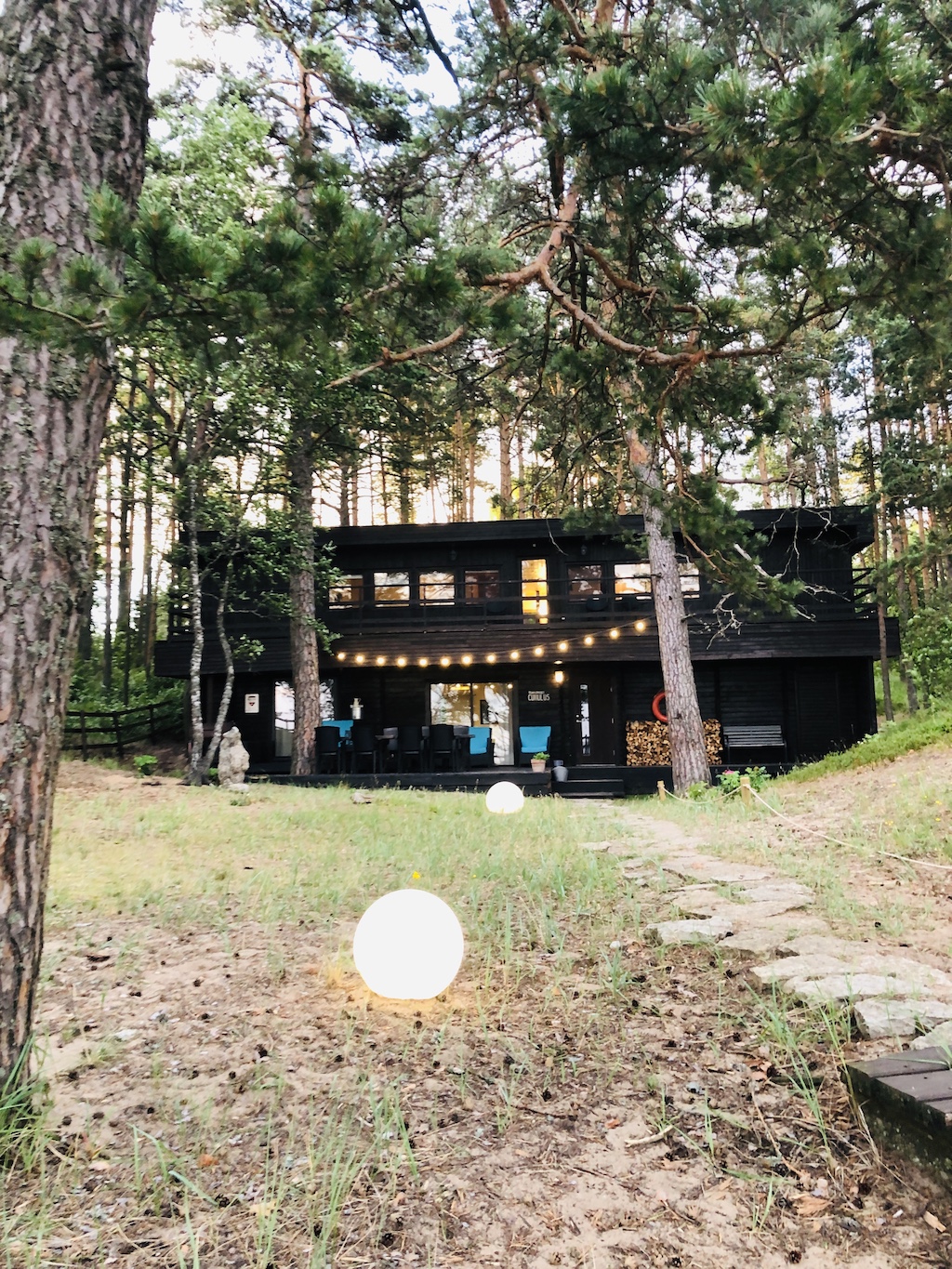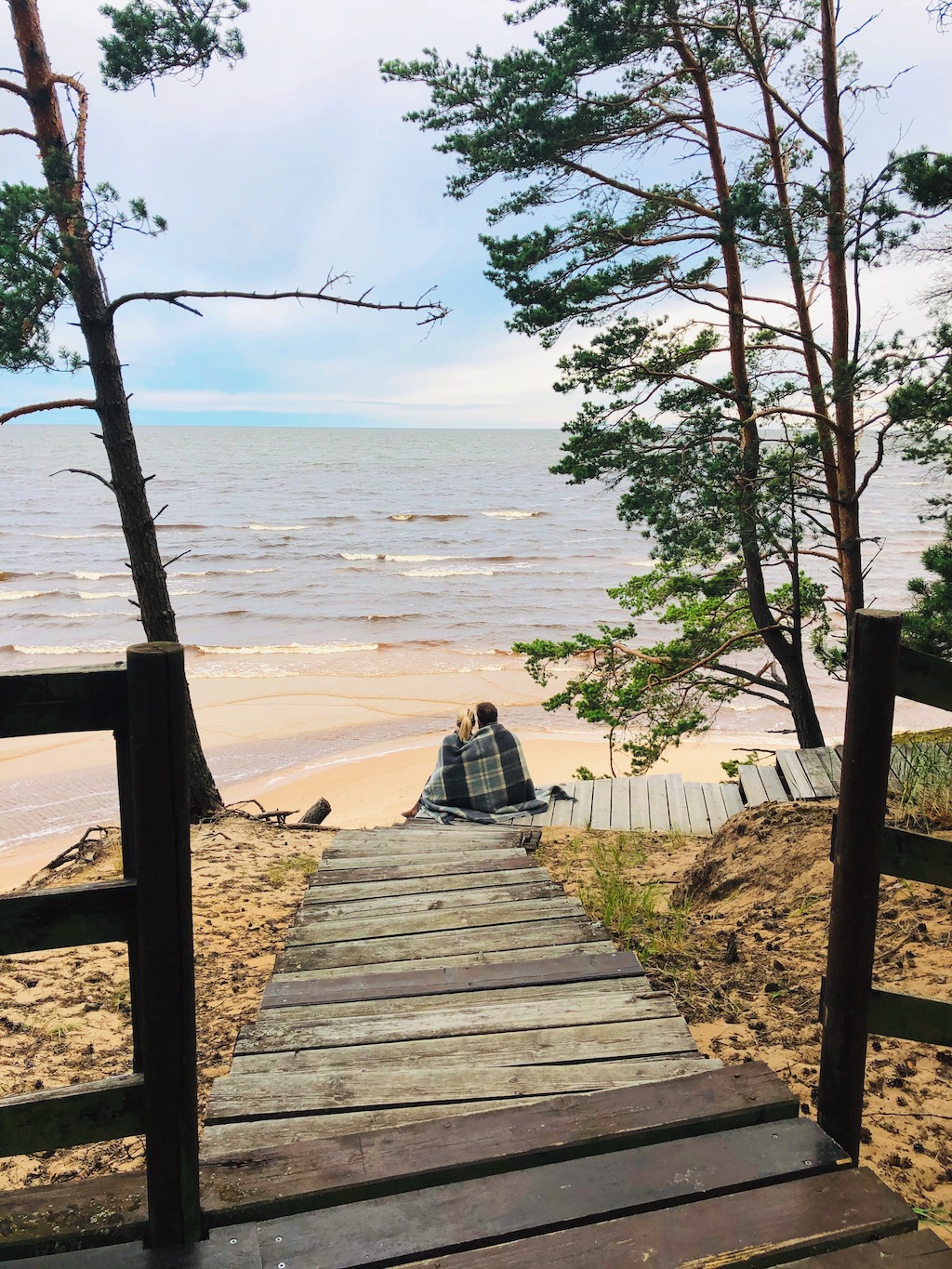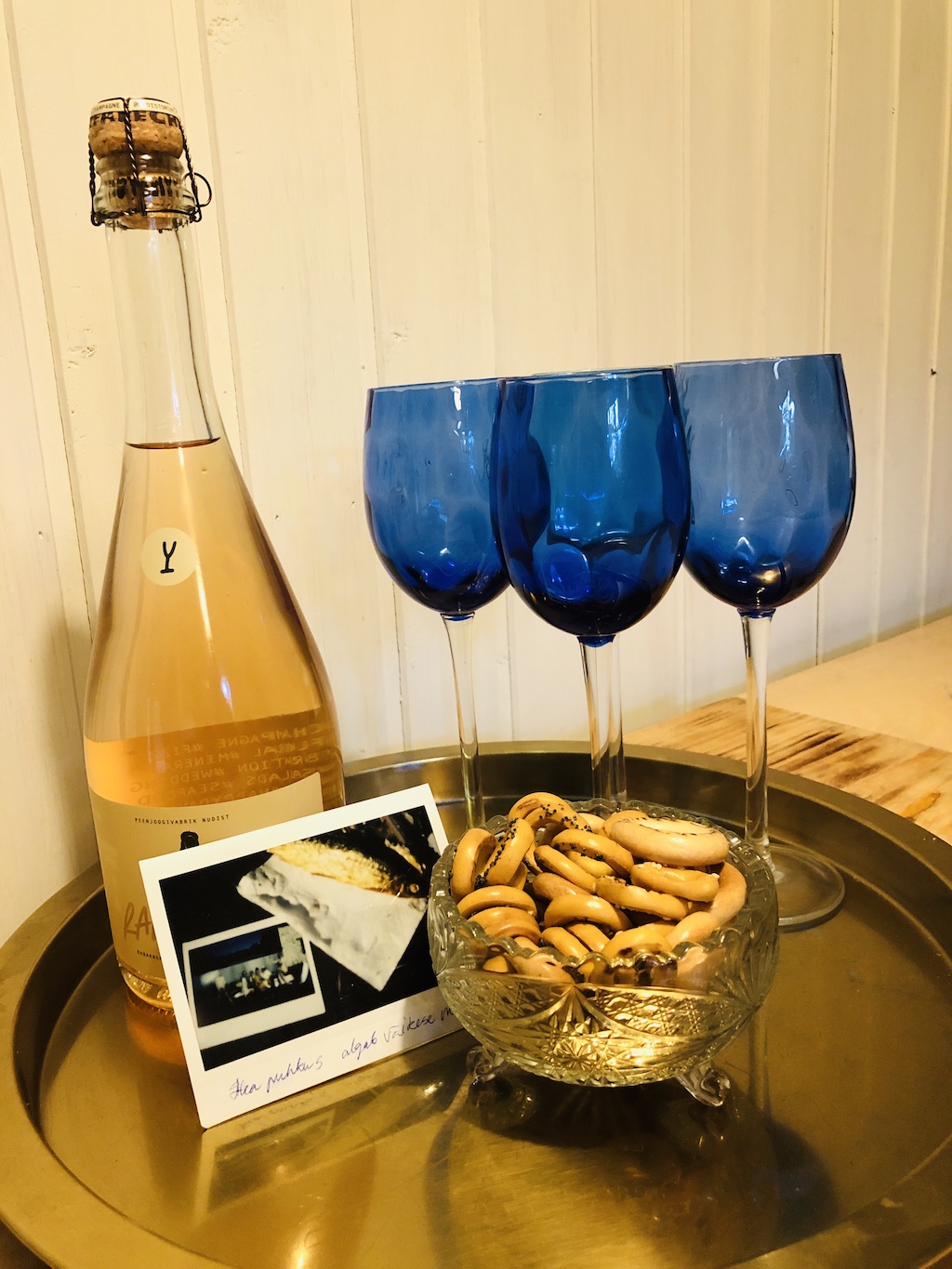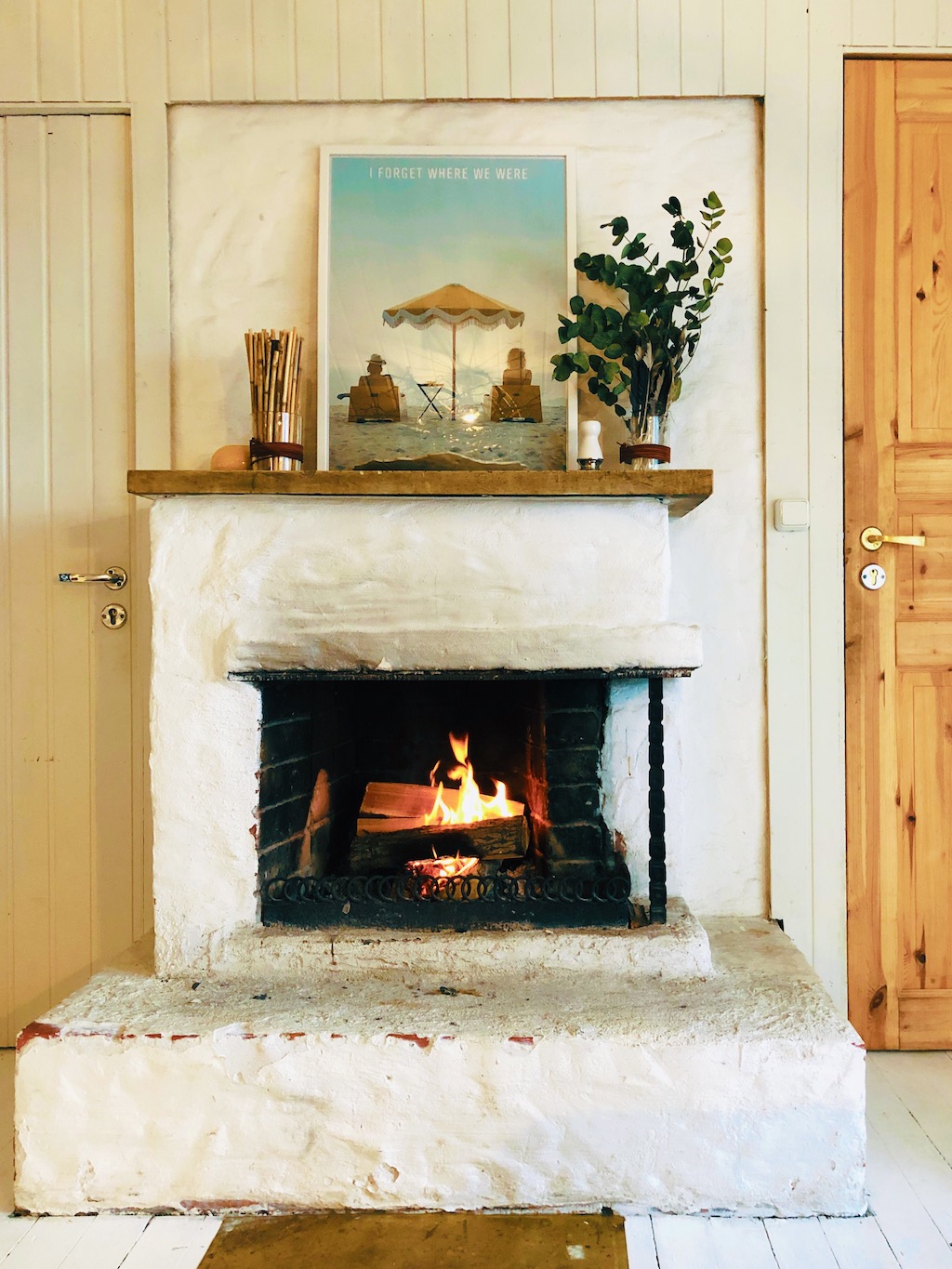 Already upon our arrival I noticed the wild strawberries right next to the house, and they yes, they were as sweet as they had been in my childhood, so during the evening I went to pick some berries. Overall it seems like such a perfect area for mushrooming and berry picking, note taken.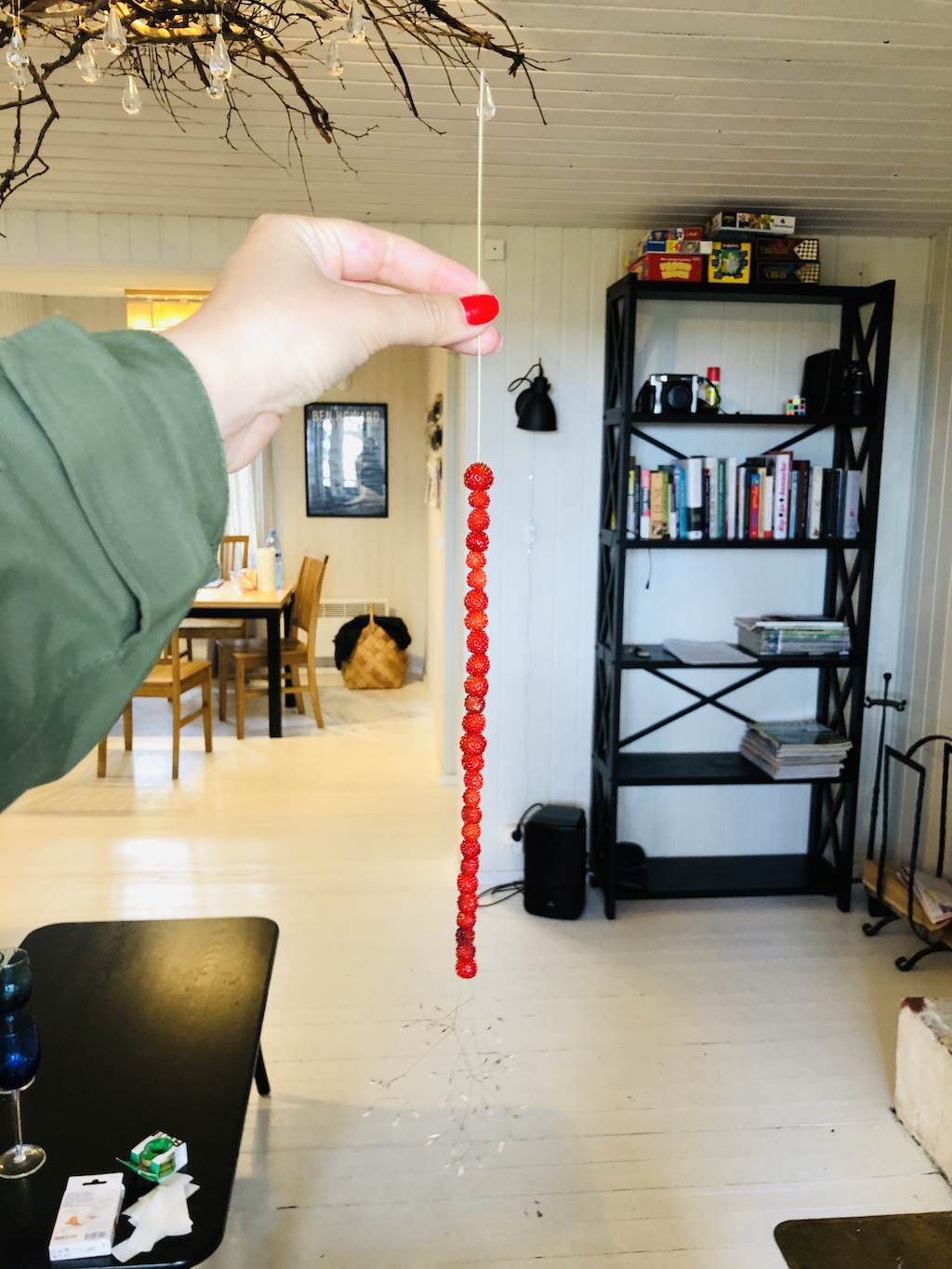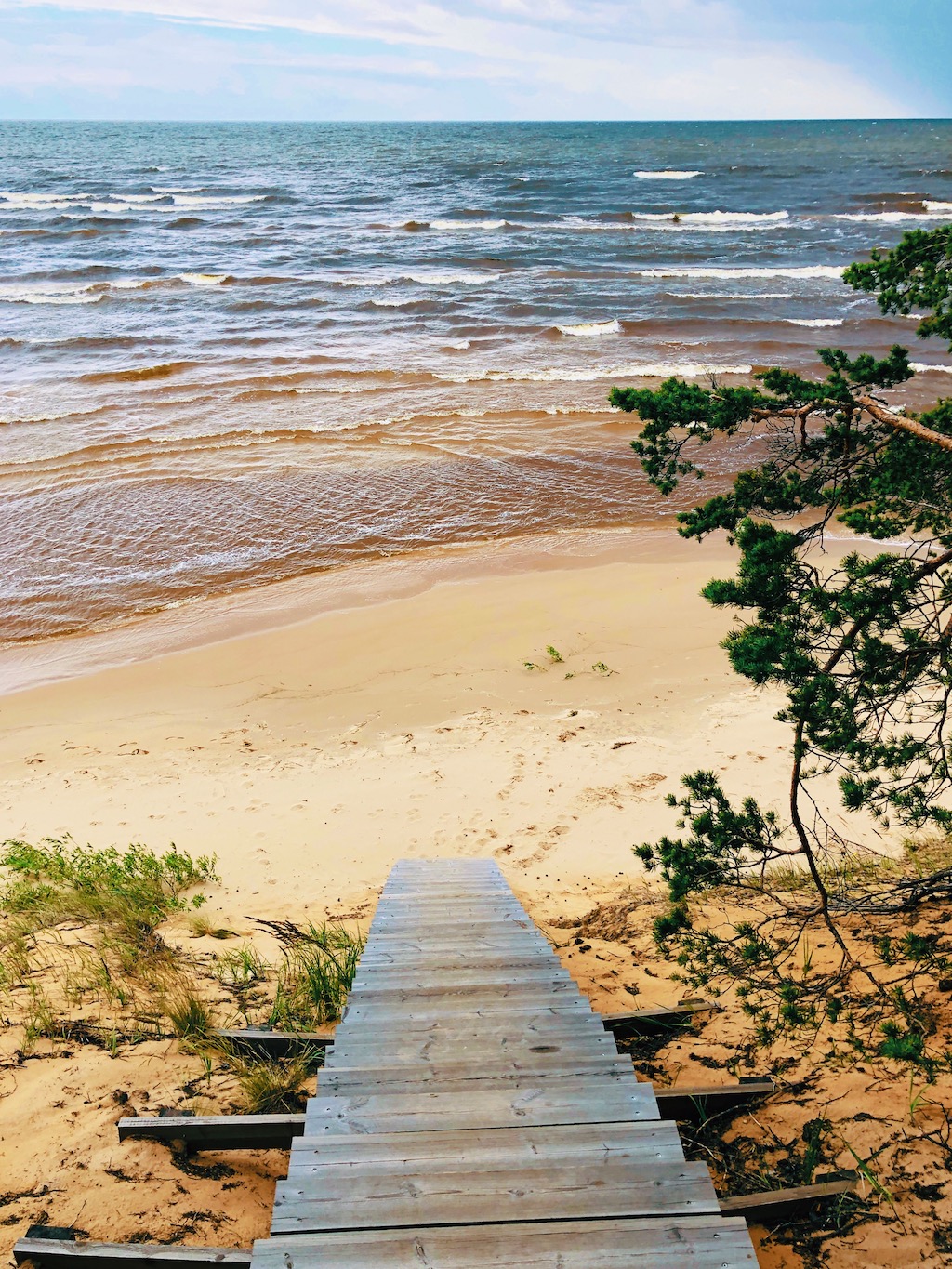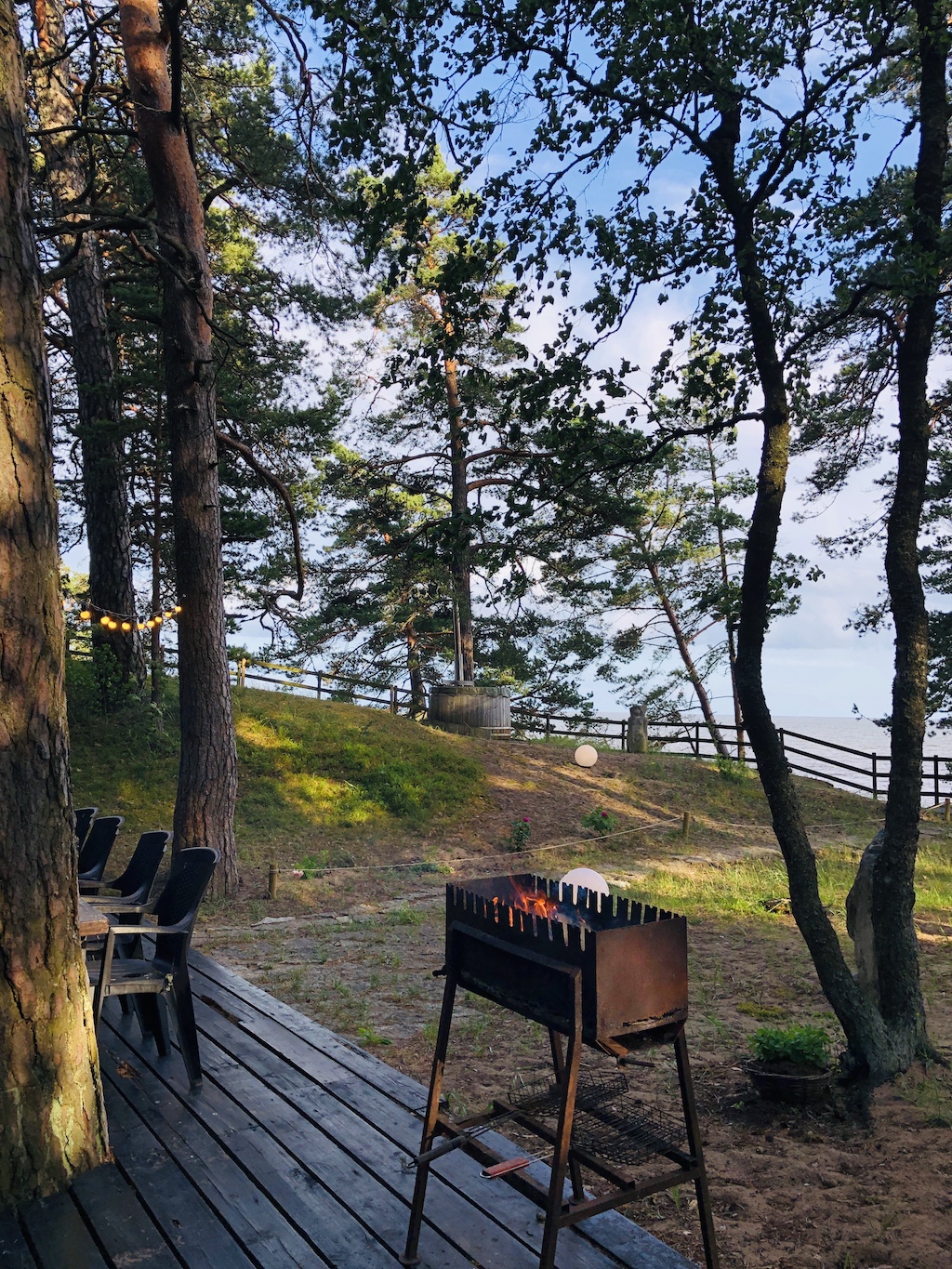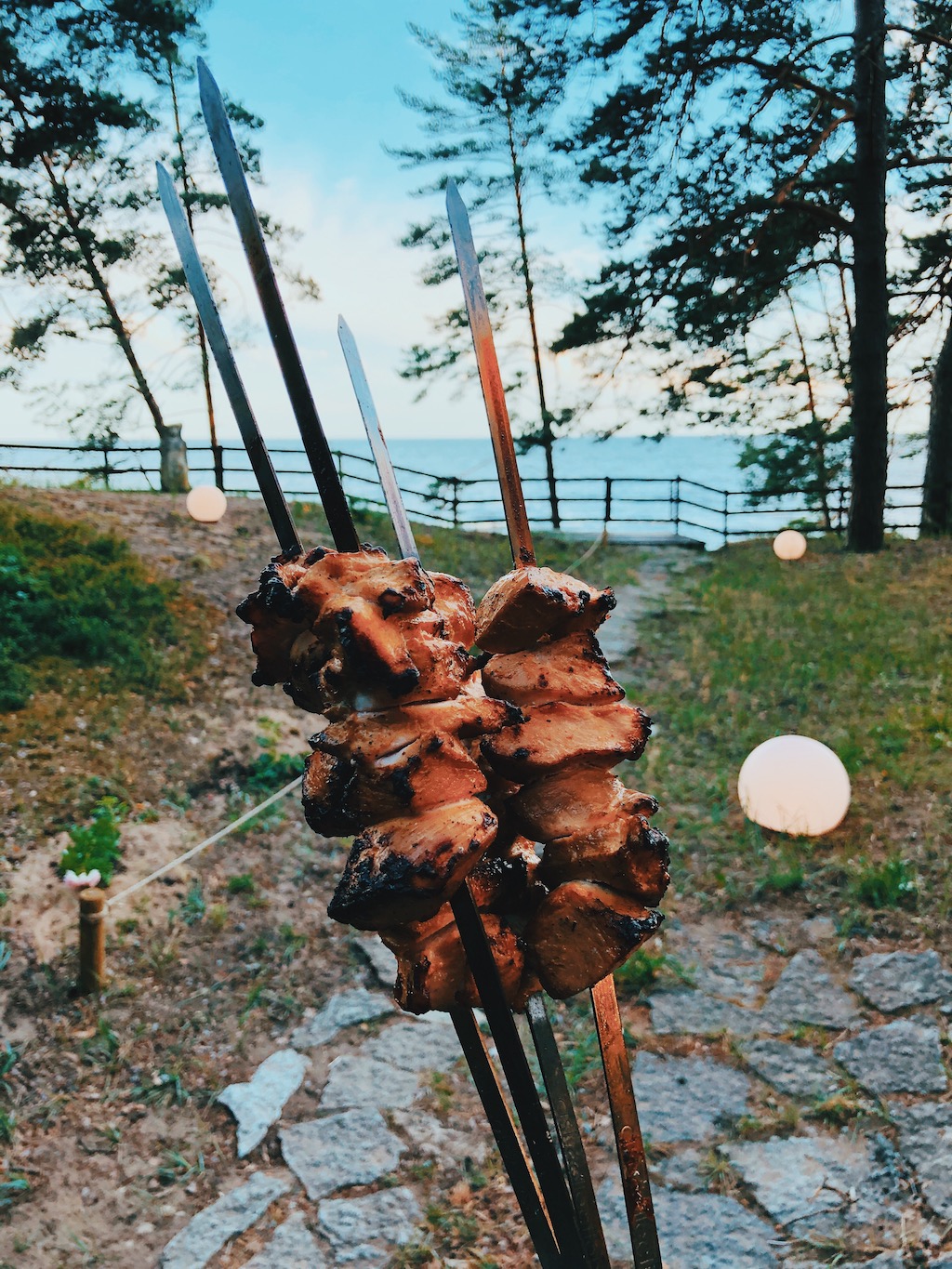 About Cumulus beach house
It's a big house - with 7 rooms and 16 beds in total. Our recommendation would be to book it as a group of 6 to 8 people. It was romantic by just the two of us, but if the weather is a bit gloomy, you might sense that the house is a bit too big to feel completely cozy. But in addition, there is also a sauna and a shower room, a big terrace with a dining table AND a barrel tub sauna.

By the way, as we are mostly travelling just by the two of us, almost all of our pictures are taken by a tripod. We usually attach the phone to the tripod and initiate the picture taking either by a remote or by an Apple Watch. Cumulus also had a polaroid camera inside, so you can take 10 picture for memories.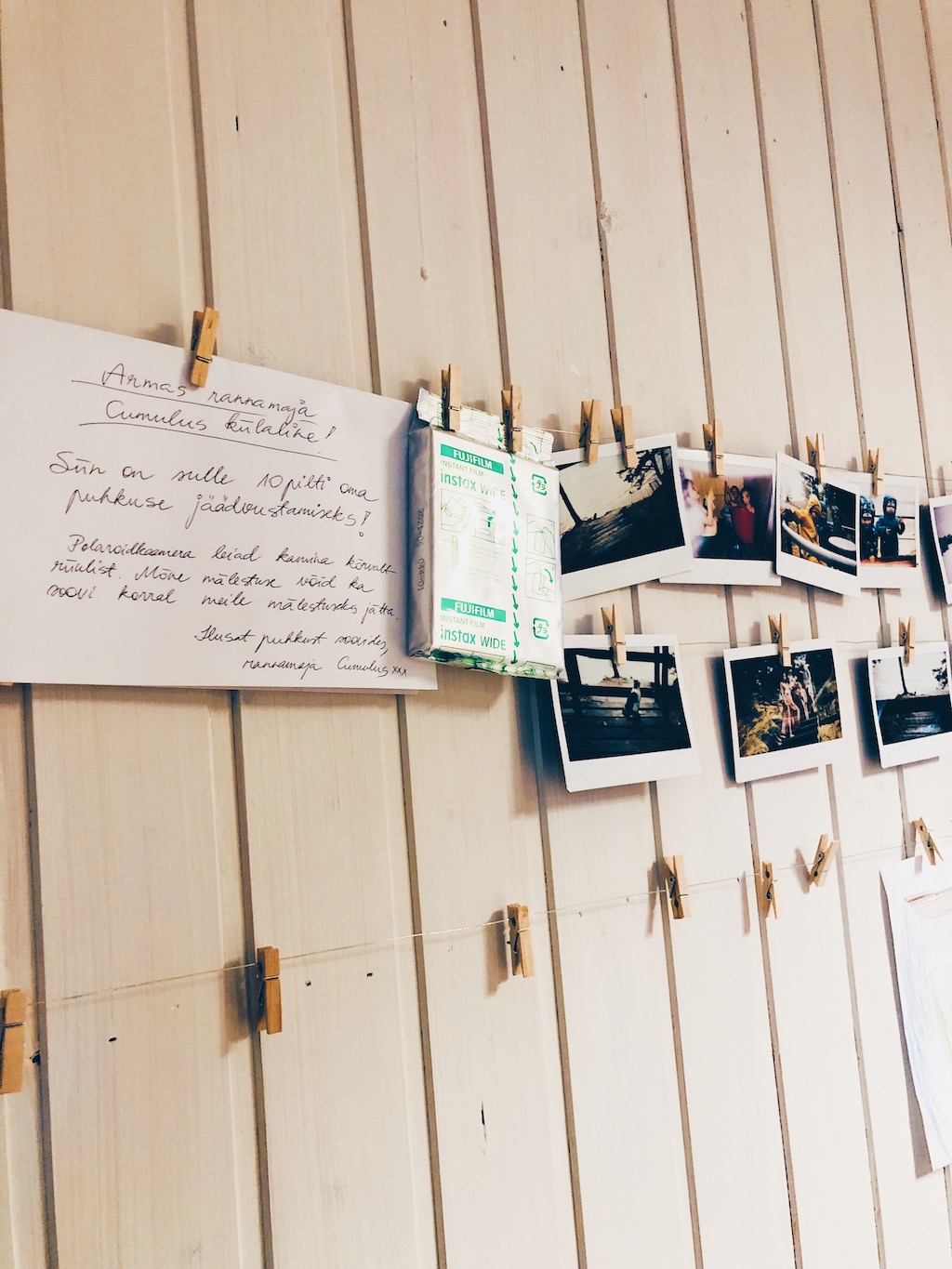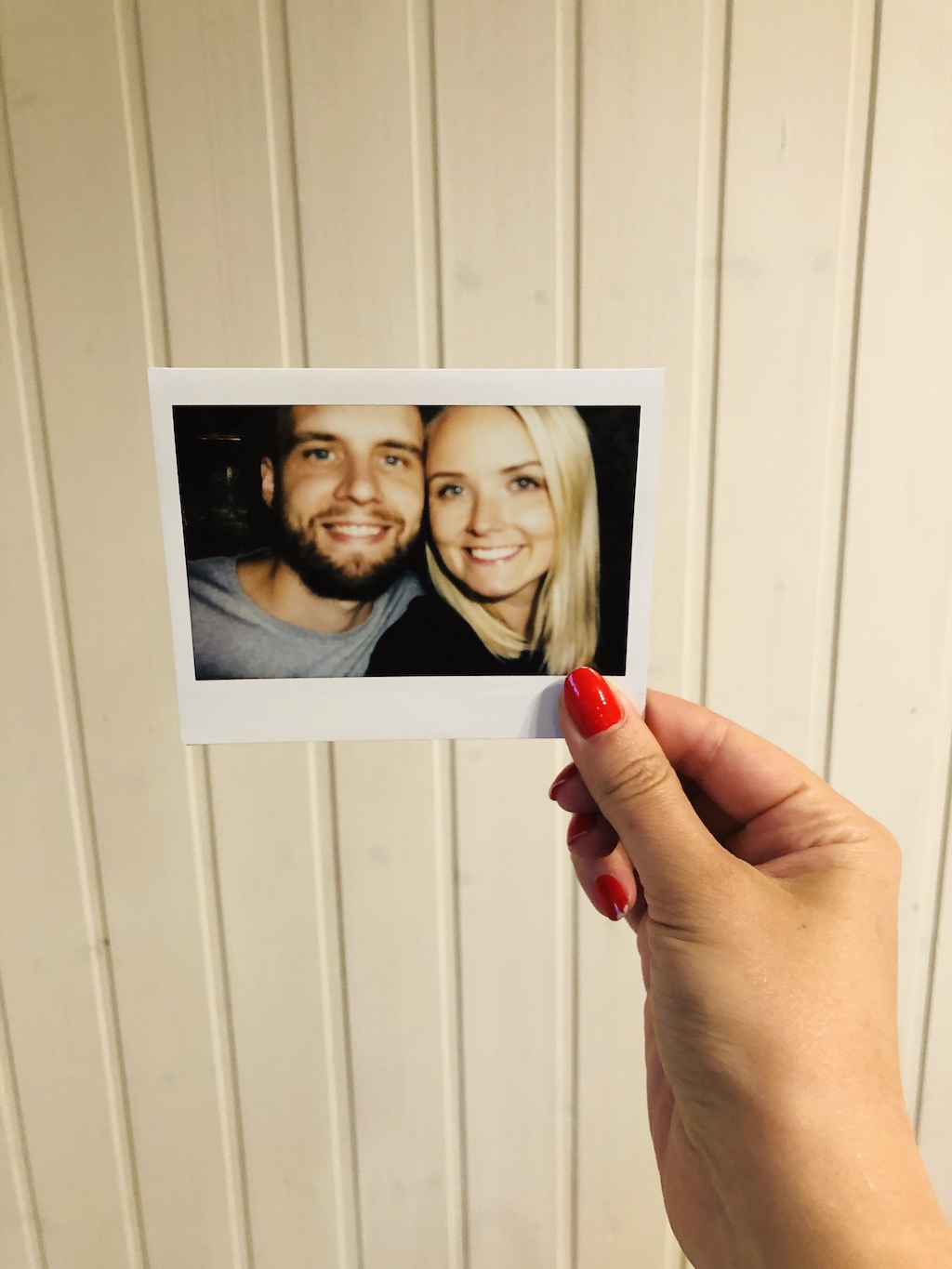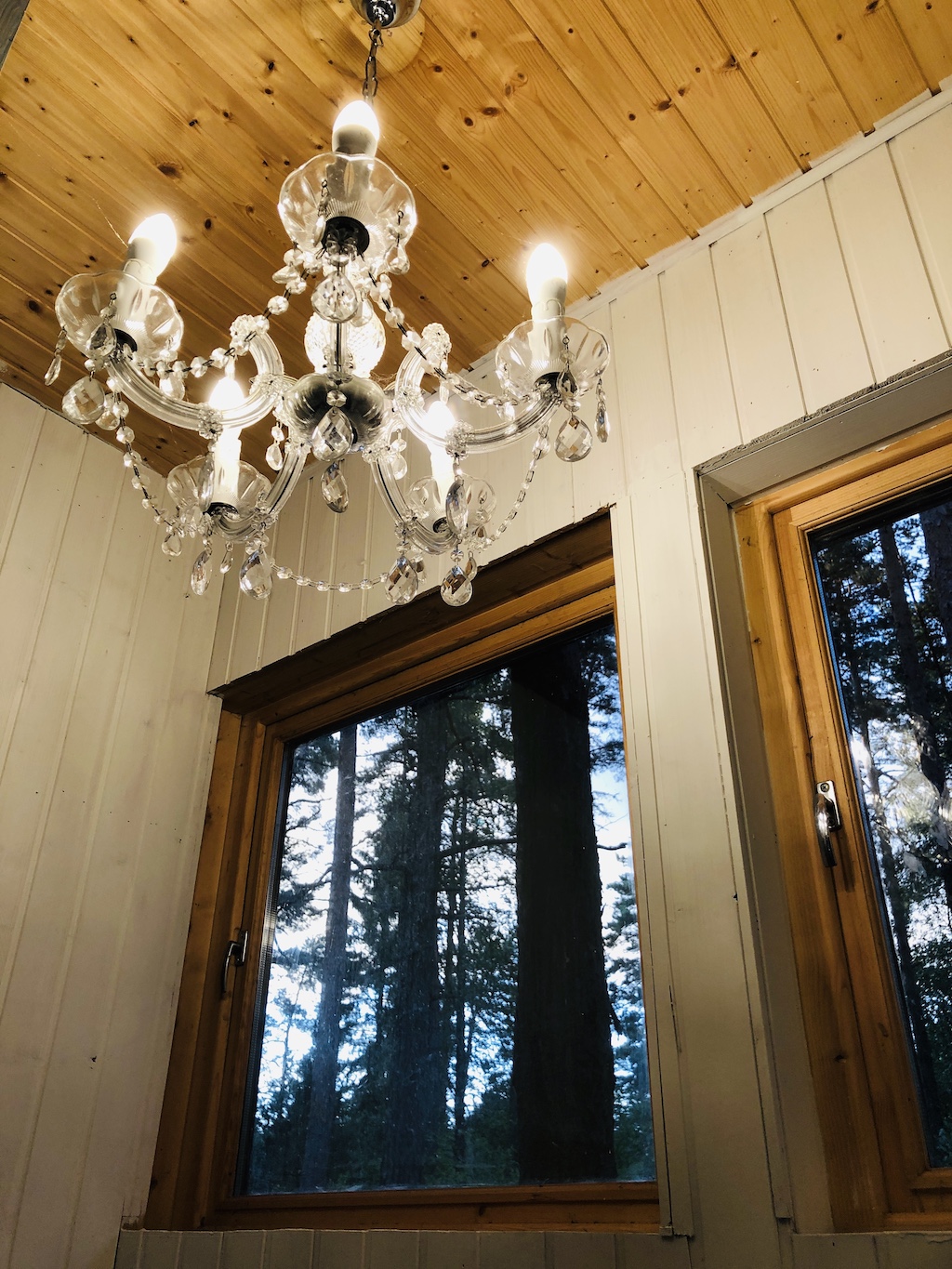 All the rooms have the necessary bedsheets (pillows, blankets, sheets, towels), so there is no need to pack these with. The small kitchen has 2 fridges, a coffee machine, dishes, gas stove, pancake pan and even a fritter. They also have all the main ingredients such as salt, sugar, oil, folium and so on. On the terrace you will find a classic coal griller, so I advise you to take some barbeque coal with you, but there is also some fire wood by the house.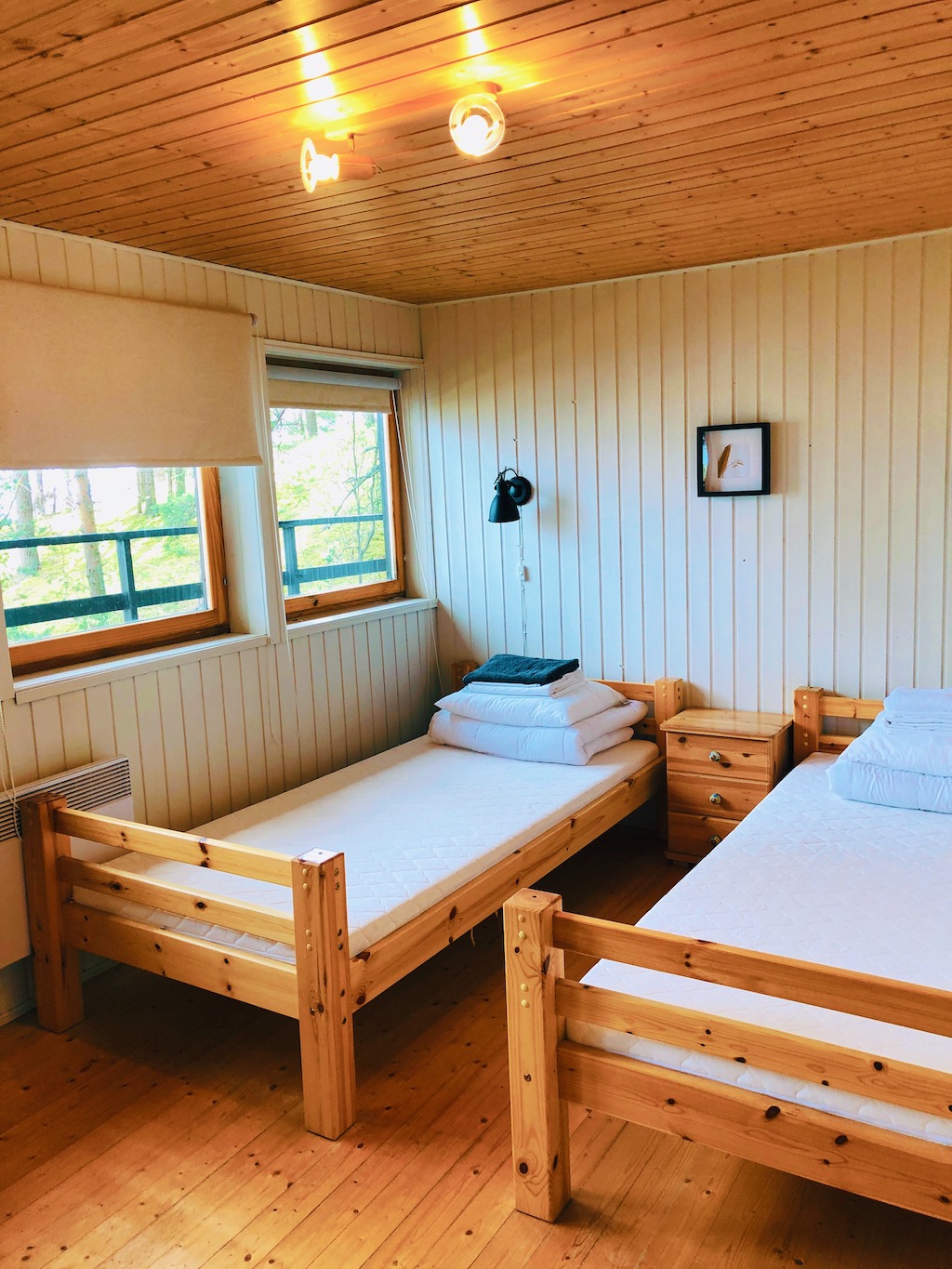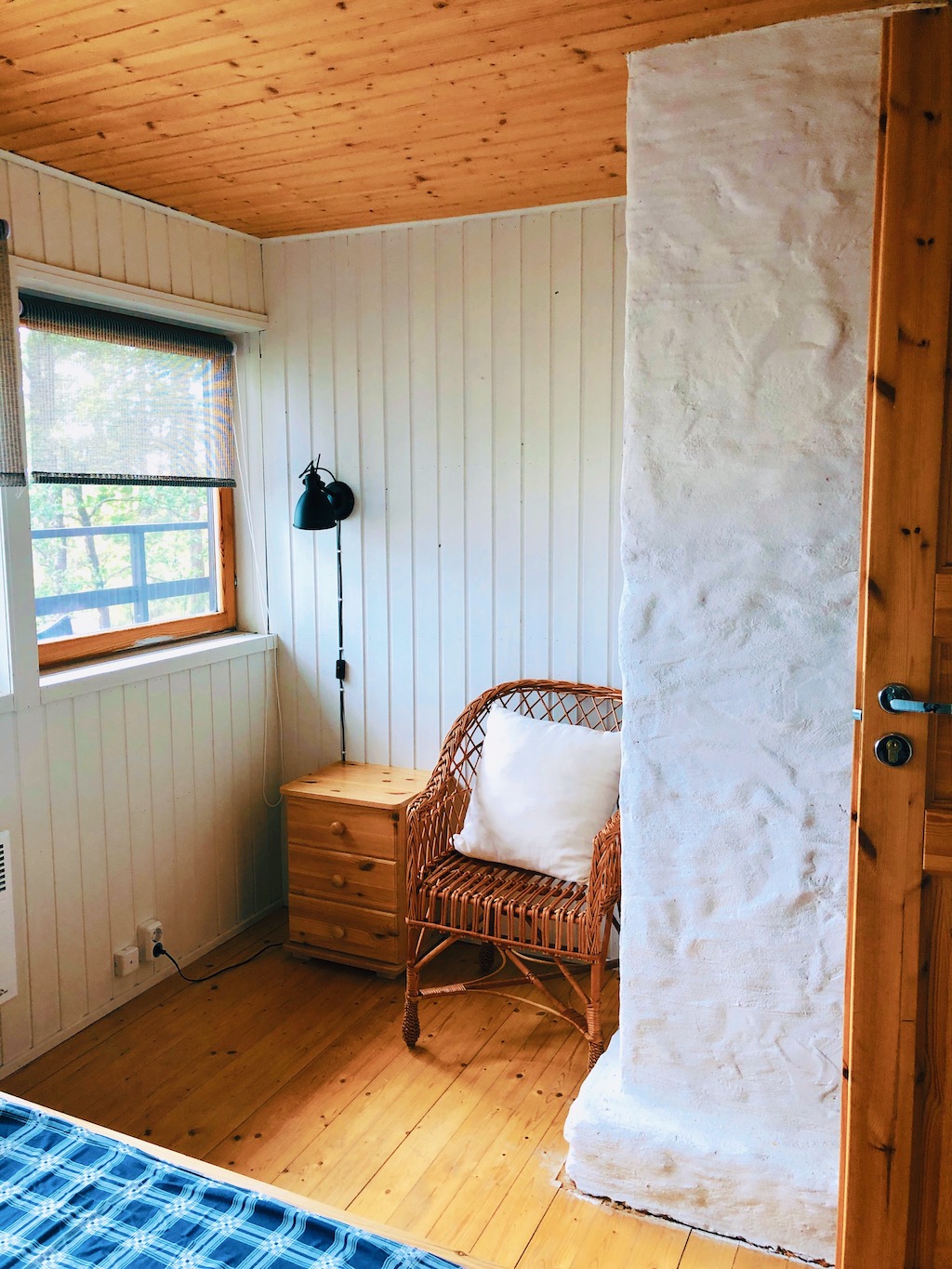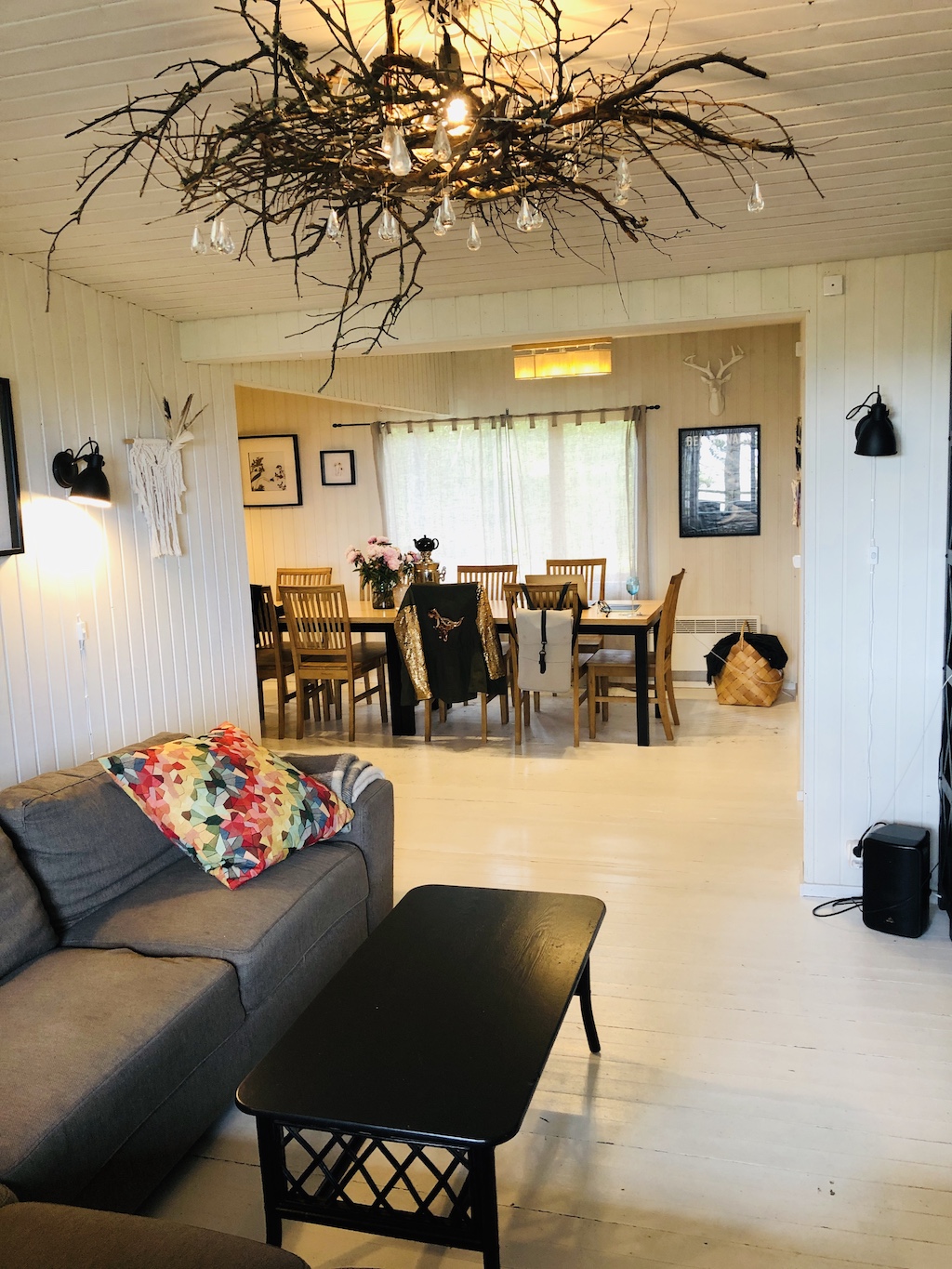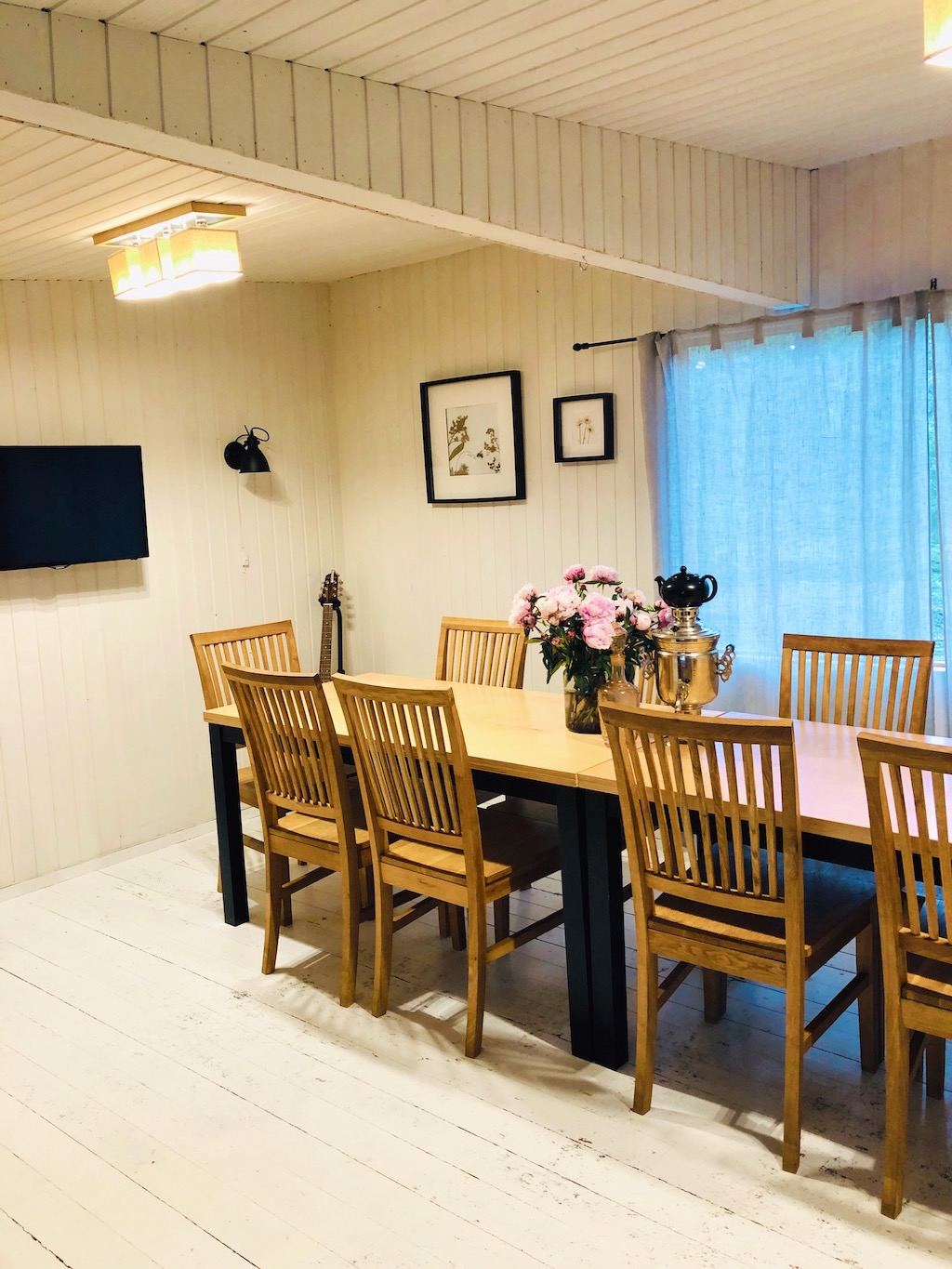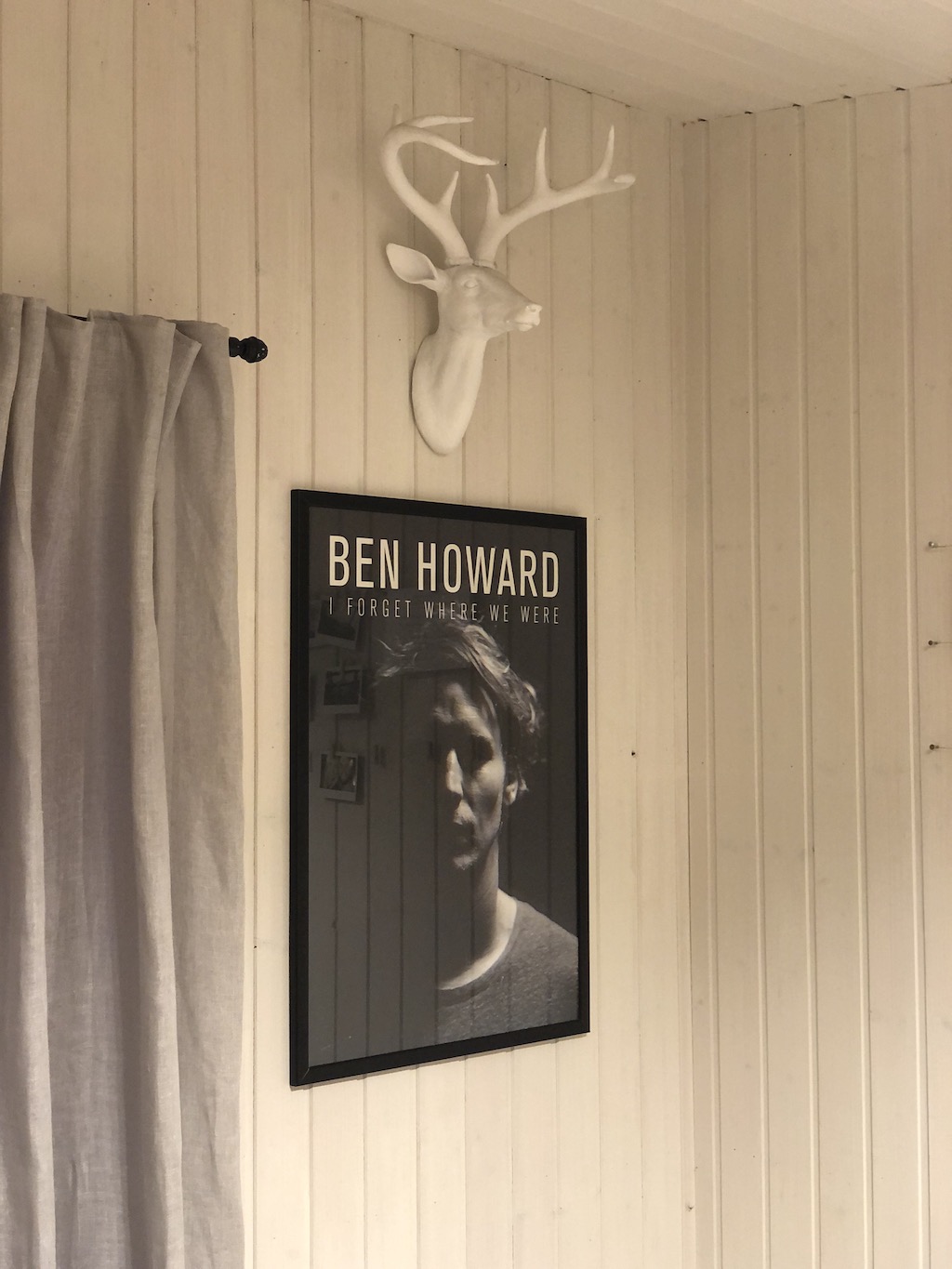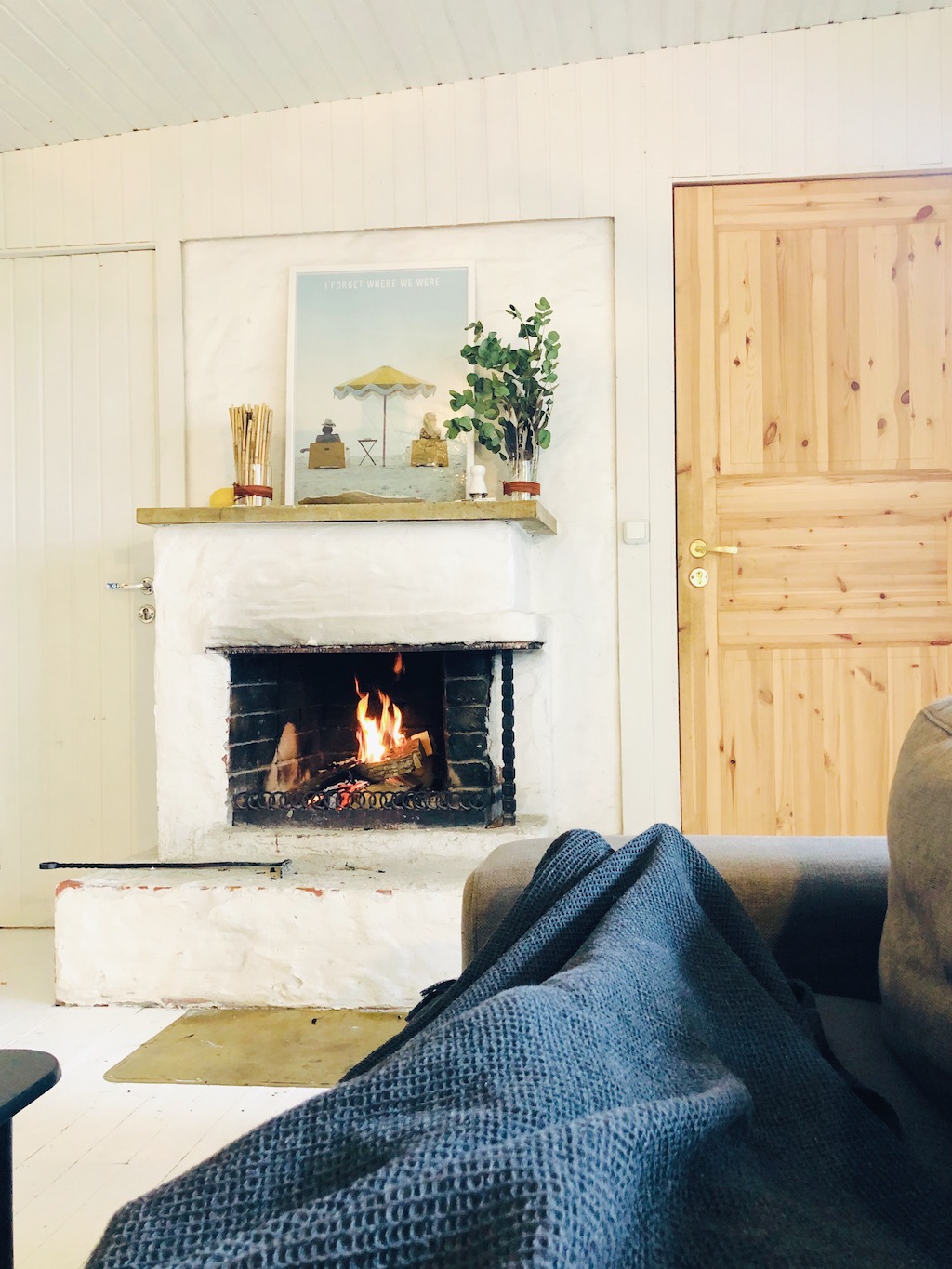 The pets are very welcome in Cumulus beach house, so it would be a crime to deny your dog from this amazing chance to fight the waves of lake Peipsi. Additionally there are calypsos and SUP boards, so windless evenings are perfect for a stroll around the lake. And if it happens to be windy - perfect for wind surfing!

The store

There is a small store nearby Alajõue - only 600m from the house if you walk by the beach. The store is usually opened until 21:00 and right next to it there's a fish stall, where you can purchase either the freshest fish or smoked fish - if you get the chance, do it! It's seldom you can get an access to a fish with a quality like that.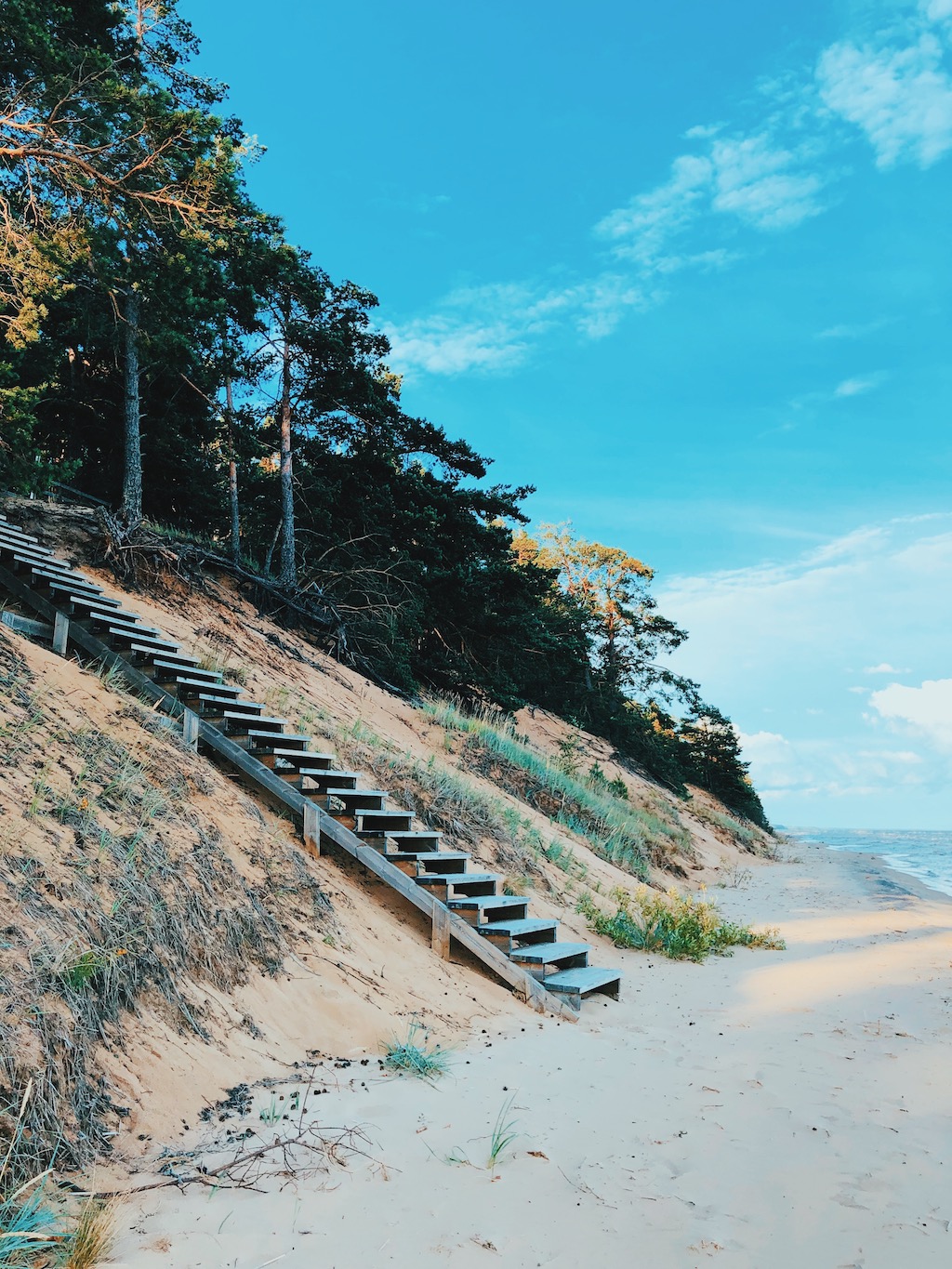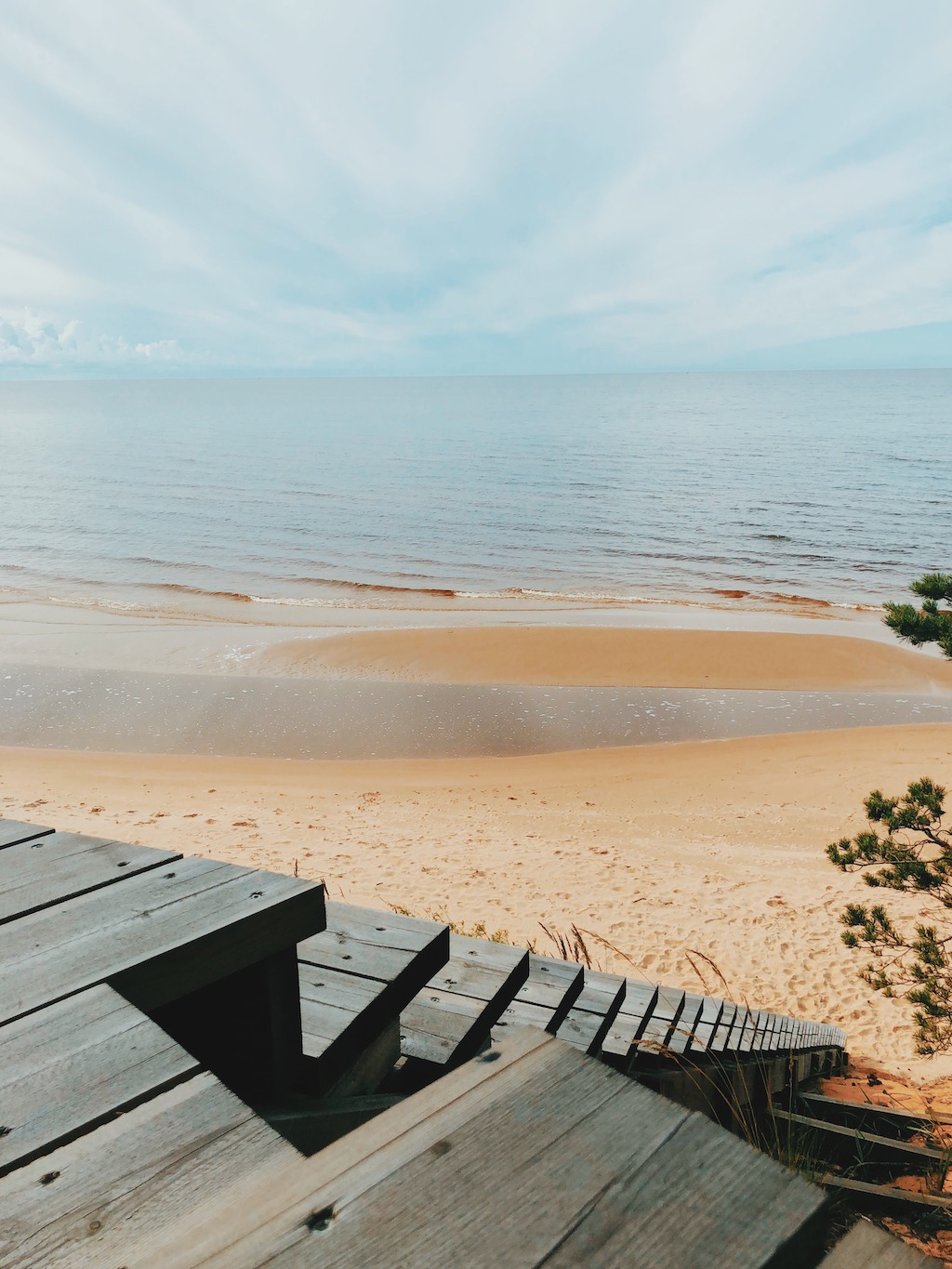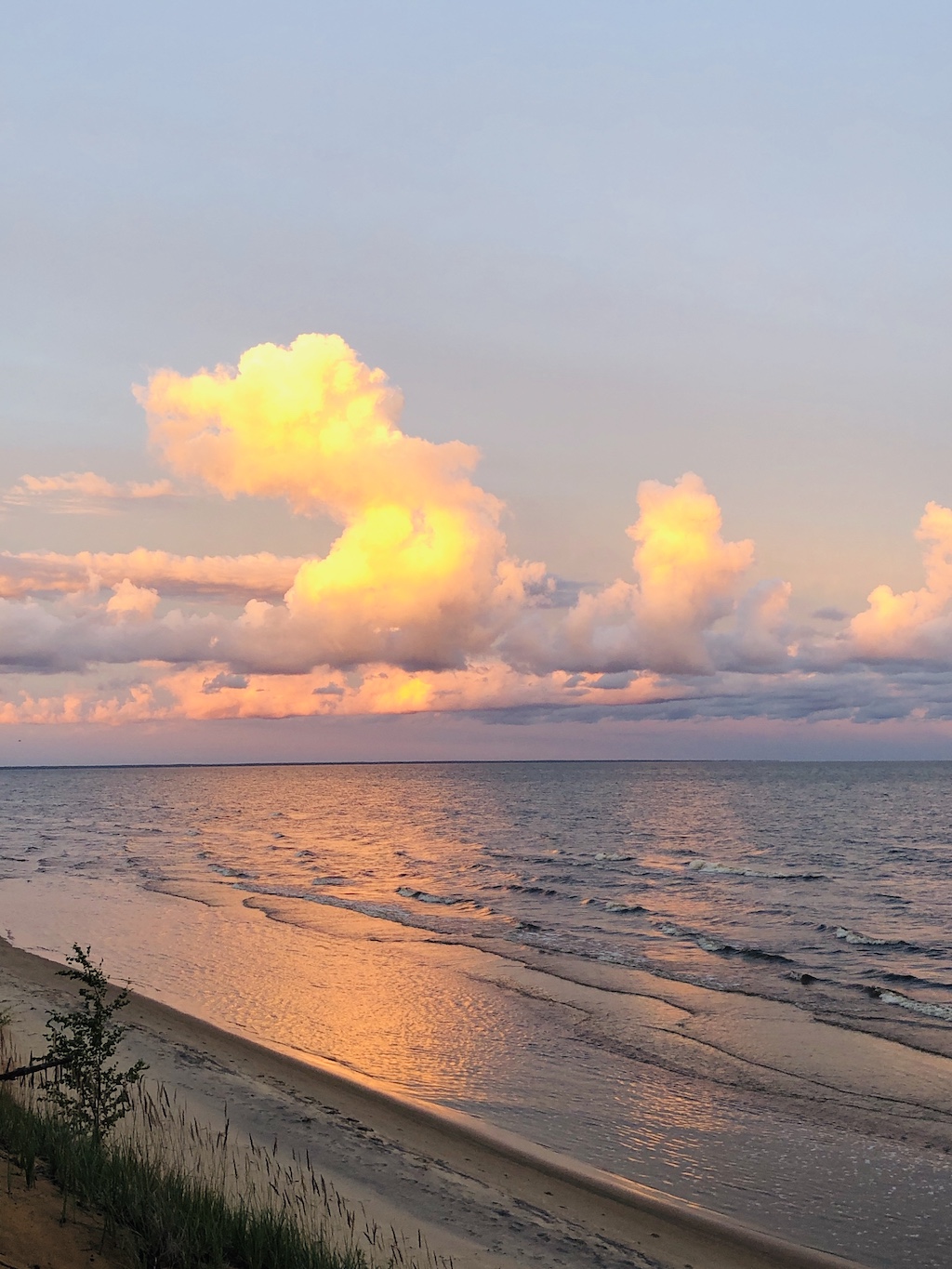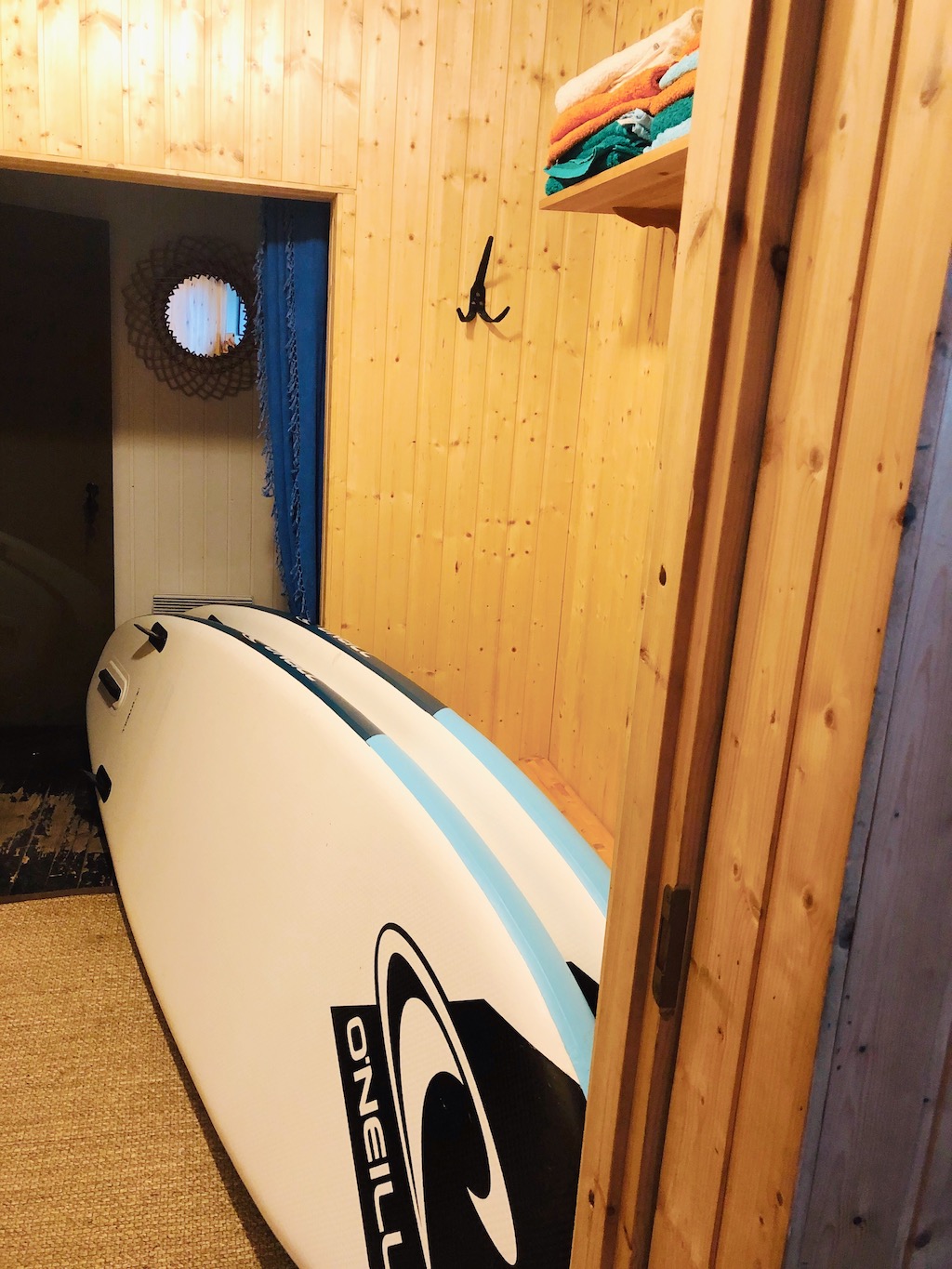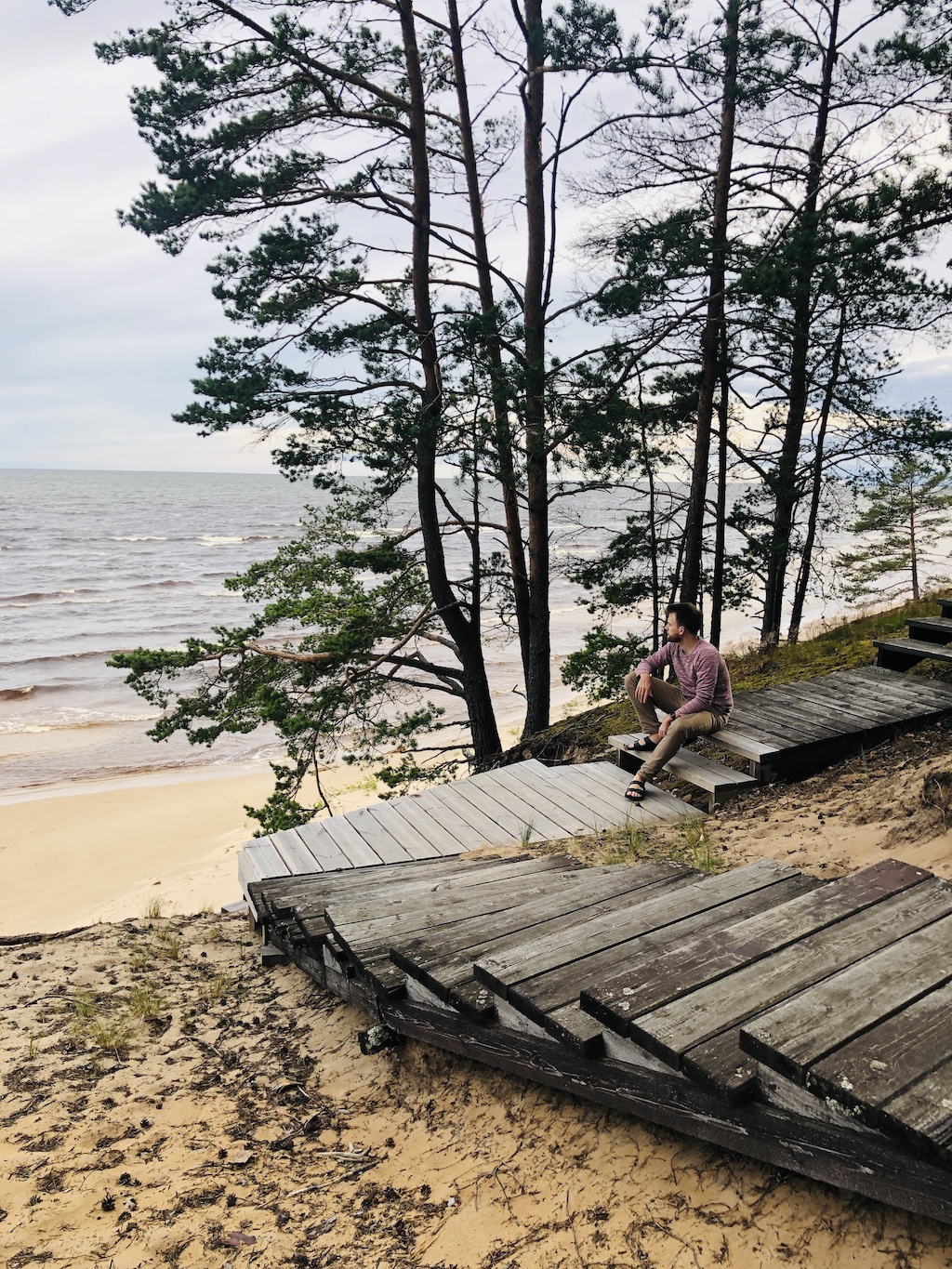 Cumulus beach house is surely worth a second visit, we were thinking that it would be perfect destination when Ben's family is visiting us from France. Overall the place is perfect for any team event or summer days event.

And as our hostess recommended, we visited Valaste waterfall on our way back to Tallinn. It has now been renovated, so definately worth the visit.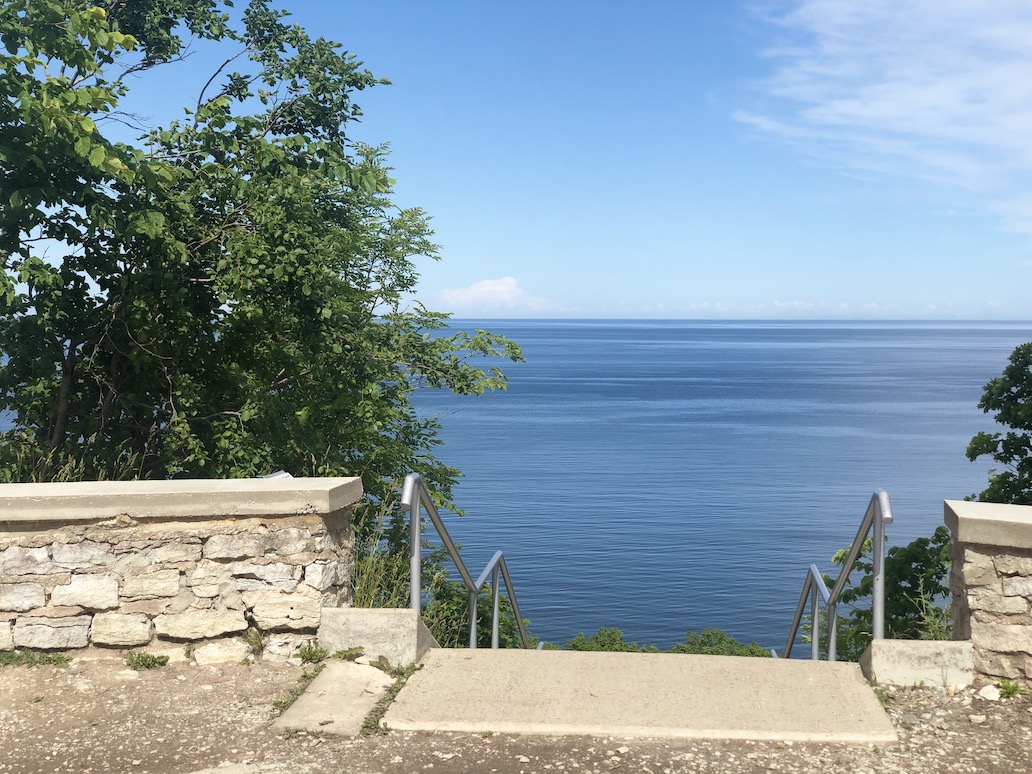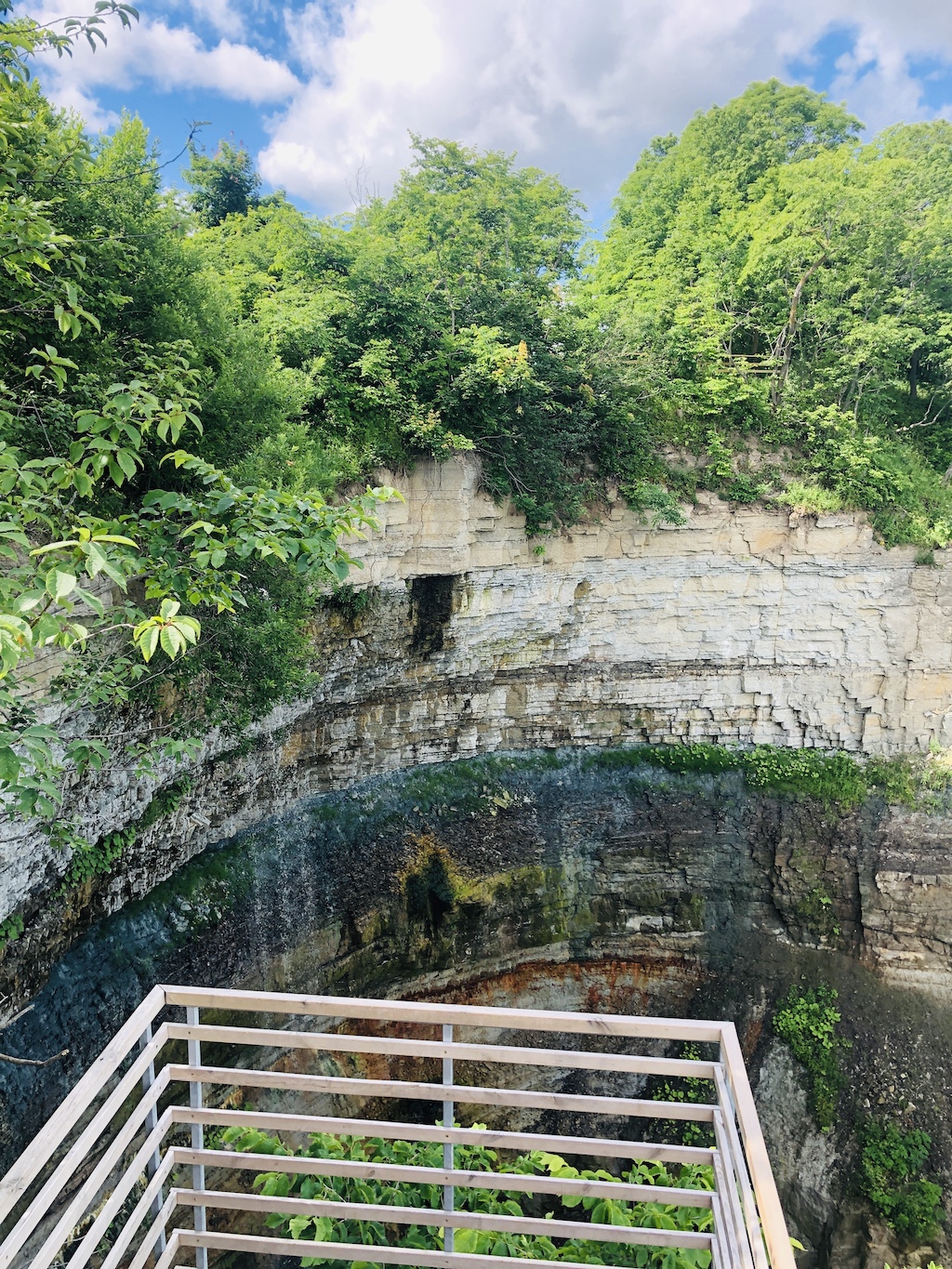 See more pictures and videos in our Instagram stories.
Book your stay at the Cumulus beach house HERE