Fairytale Castle Romance - Wagenküll Castle Spa in Estonia
Estonia has always captivated me with its unparalleled beauty. Although our homeland is small in size, this tiny land seems to be from a fairy tale, offering us endlessly unique and mysterious places. Recently, we found ourselves in Valgamaa, in the village of Taagepera, where you can find the Wagenküll Castle Spa. Although Valgamaa is not a place we often come across, this fact made our experience even more special.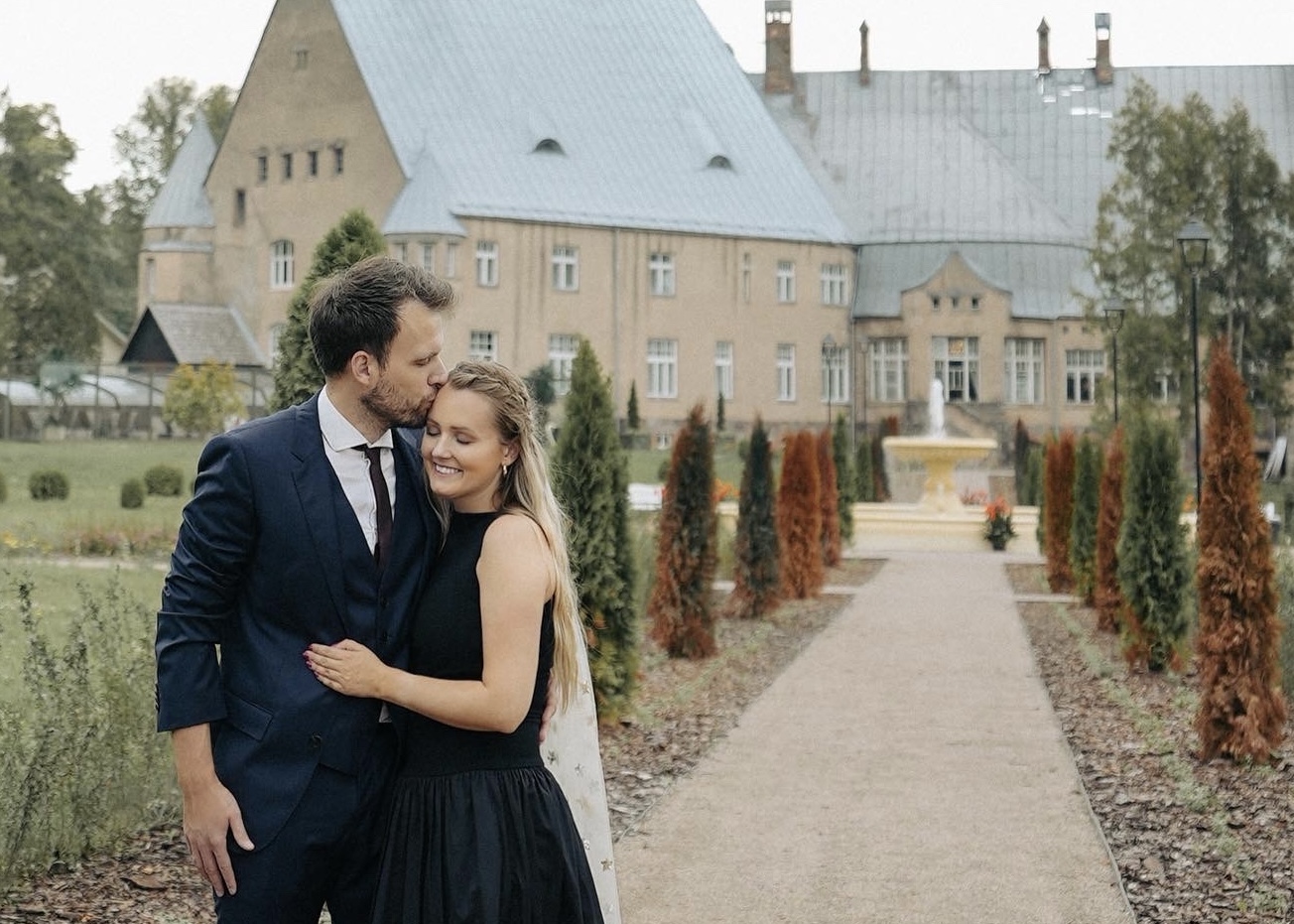 Even though all the major spa hotels have comfortably settled in places like the capital, Pärnu, Saaremaa, or other bigger cities, it was truly delightful to discover such a hidden treasure in the heart of Valgamaa, where besides the magnificent castle, the nature is enchantingly beautiful as well.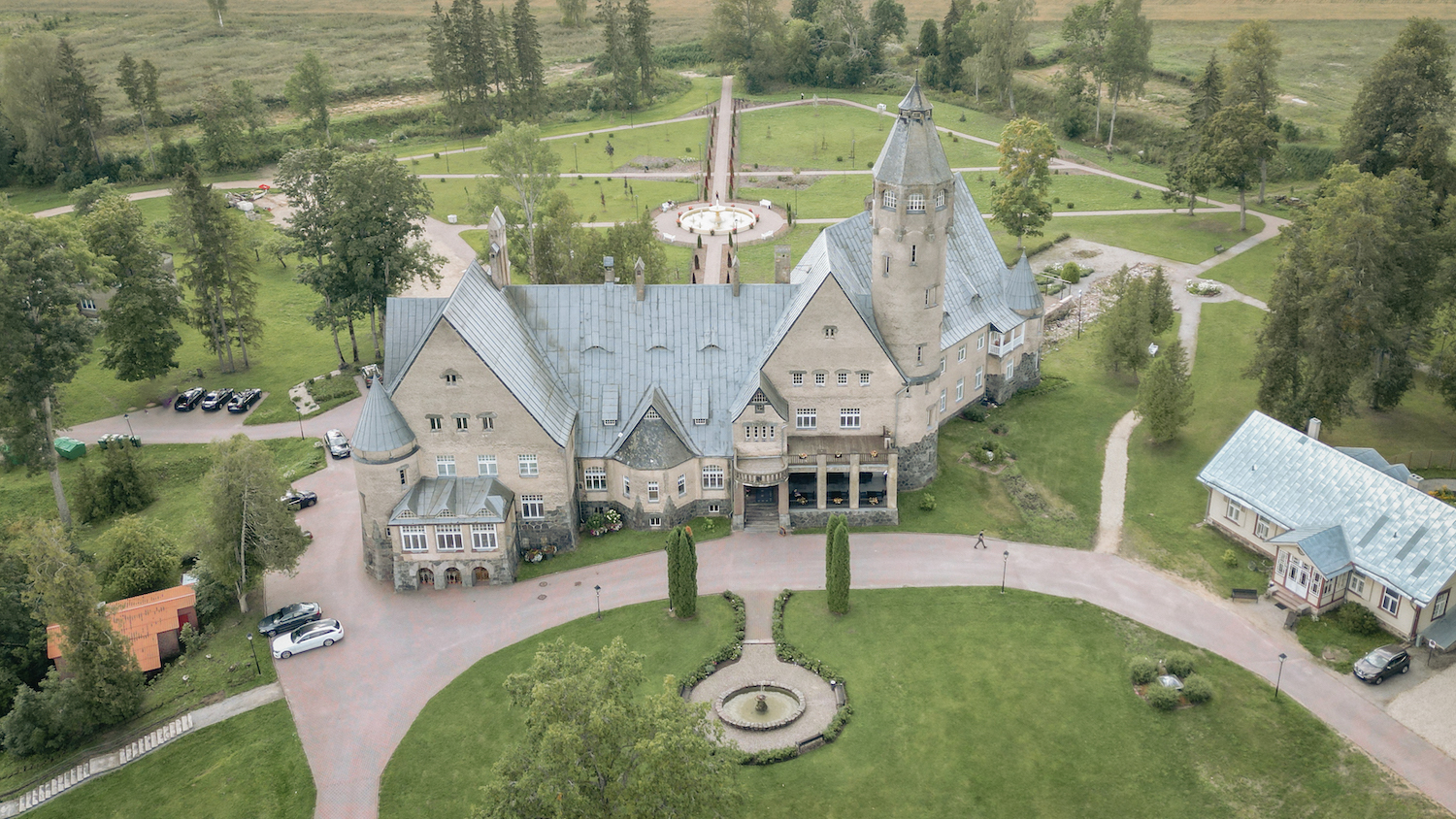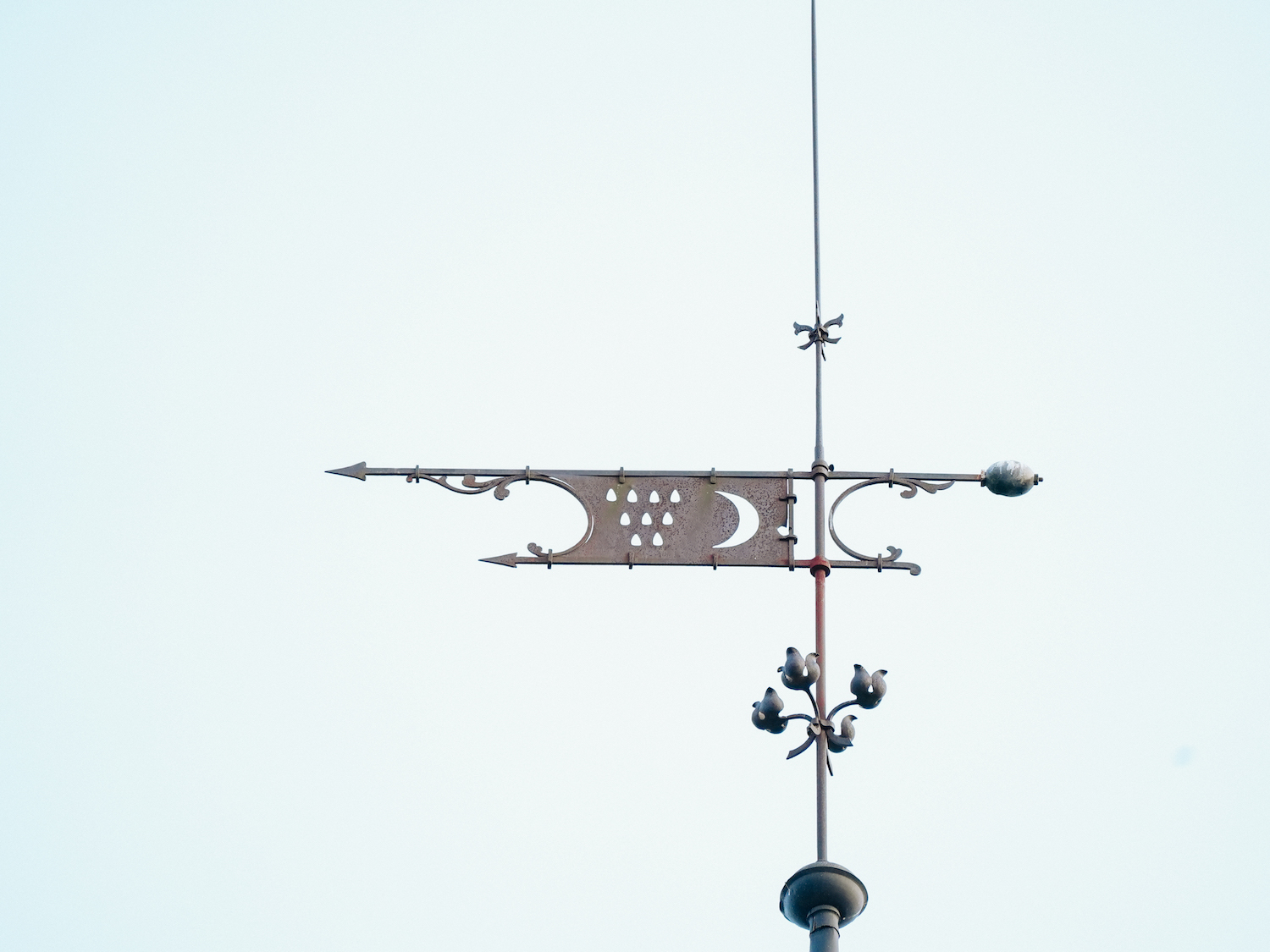 Wagenküll Castle Spa is like a piece of England in the middle of Estonia. Stepping into the courtyard of Wagenküll Castle Spa hotel, the entire view reminded us of England's mystical and royal atmosphere. We're not yet sure whether to attribute this to the occasionally gray sky, the castle's elegantly muted tones, or something else inexplicable, but the first encounter with Wagenküll Castle was exhilarating.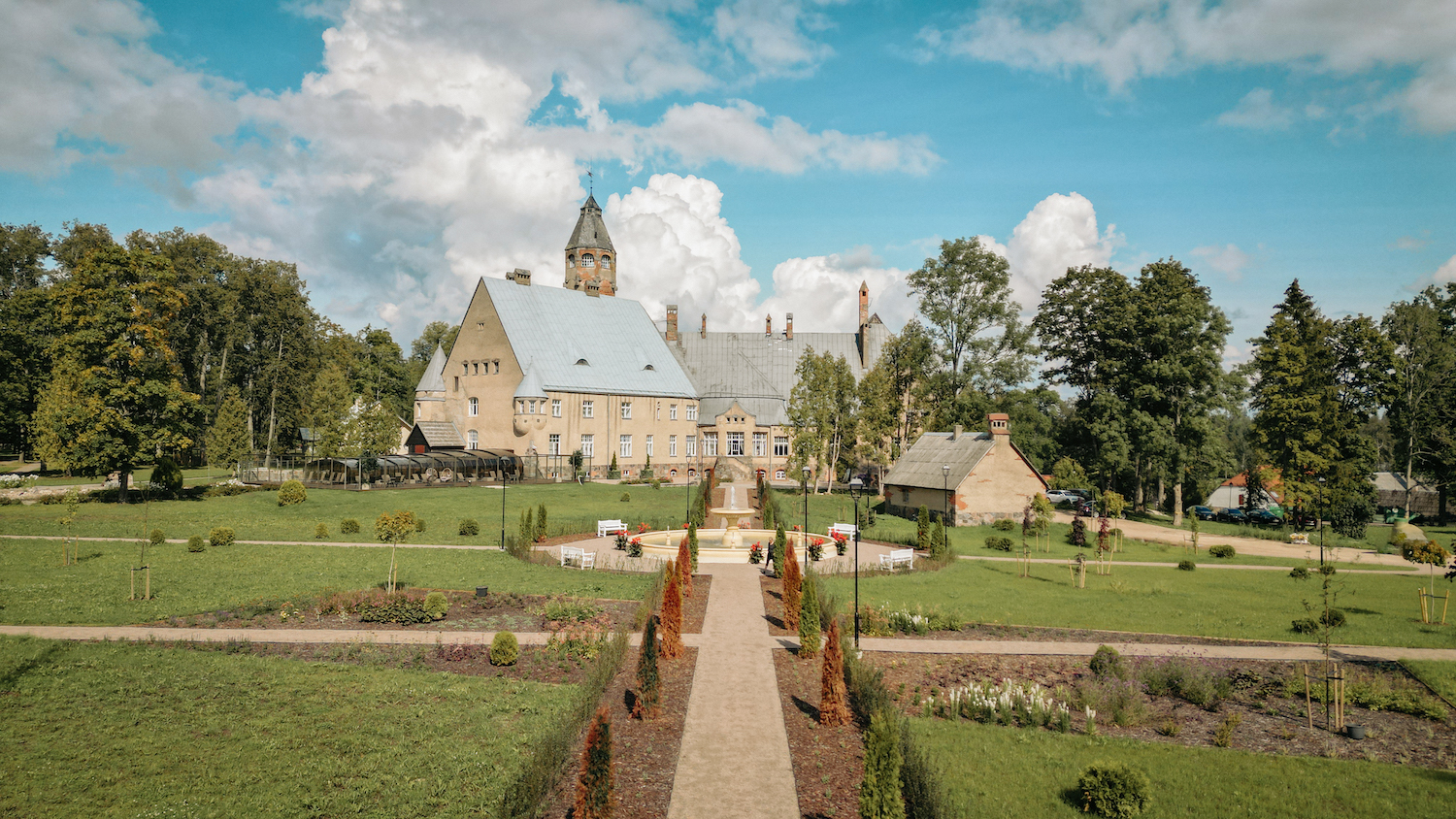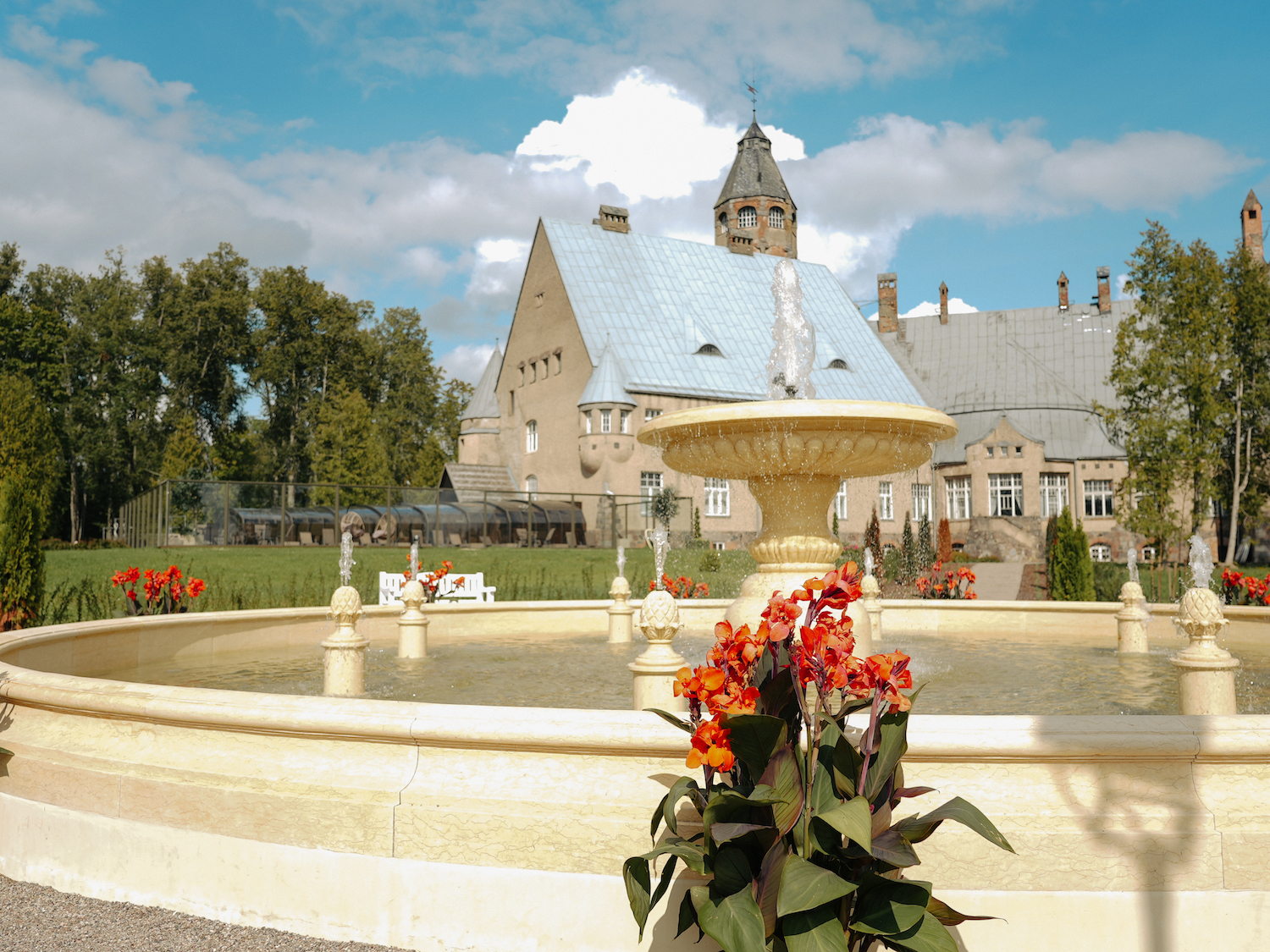 In an instant, we felt like nobles who had stepped into a historical romance. Standing in front of the castle and admiring its architectural beauty, a feeling washed over us as if we were part of a fairy tale.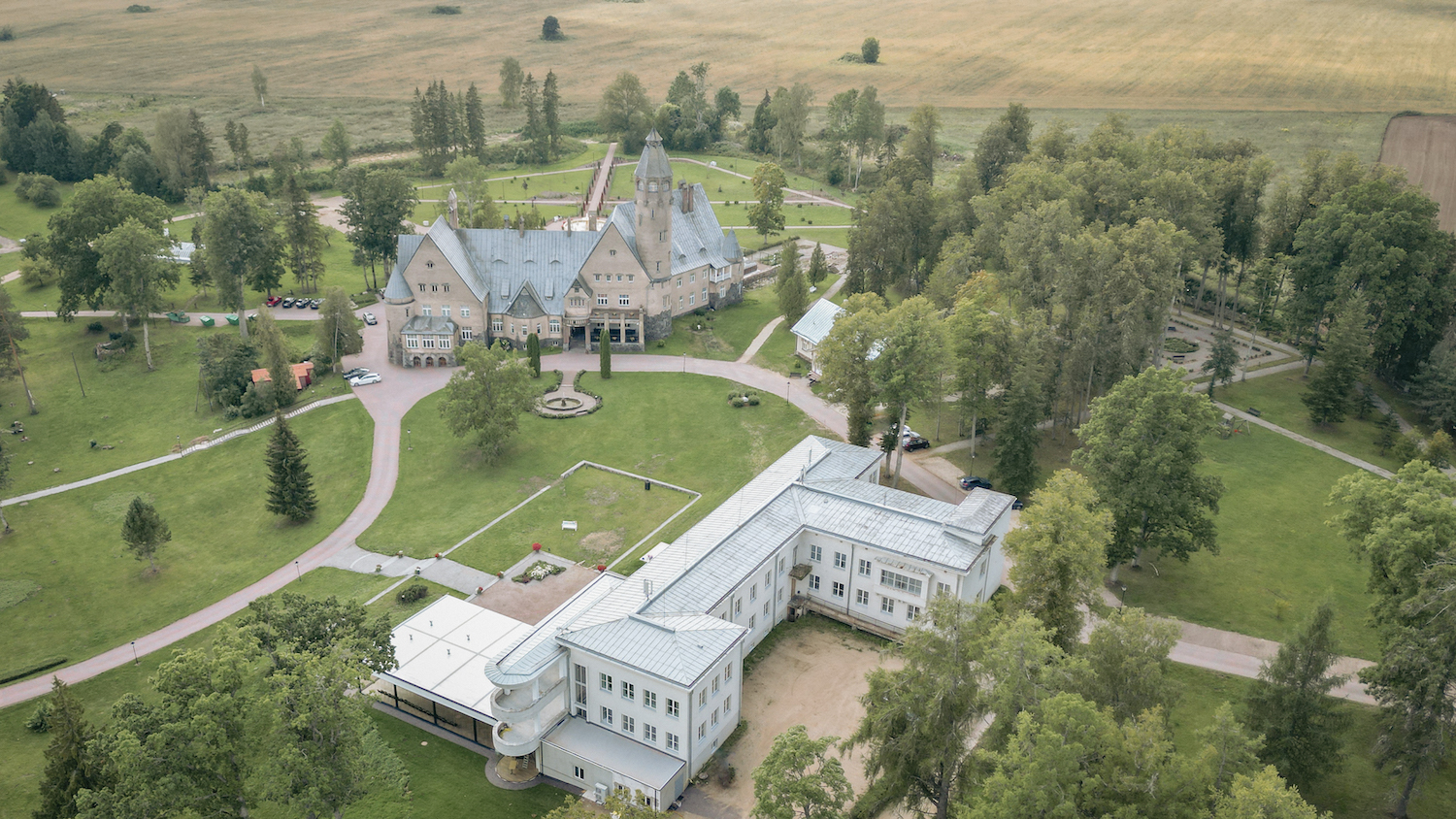 It's truly extraordinary to stand before such a historical masterpiece and let imagination soar, pondering the rich history, stories, and secrets that might be hidden within this building.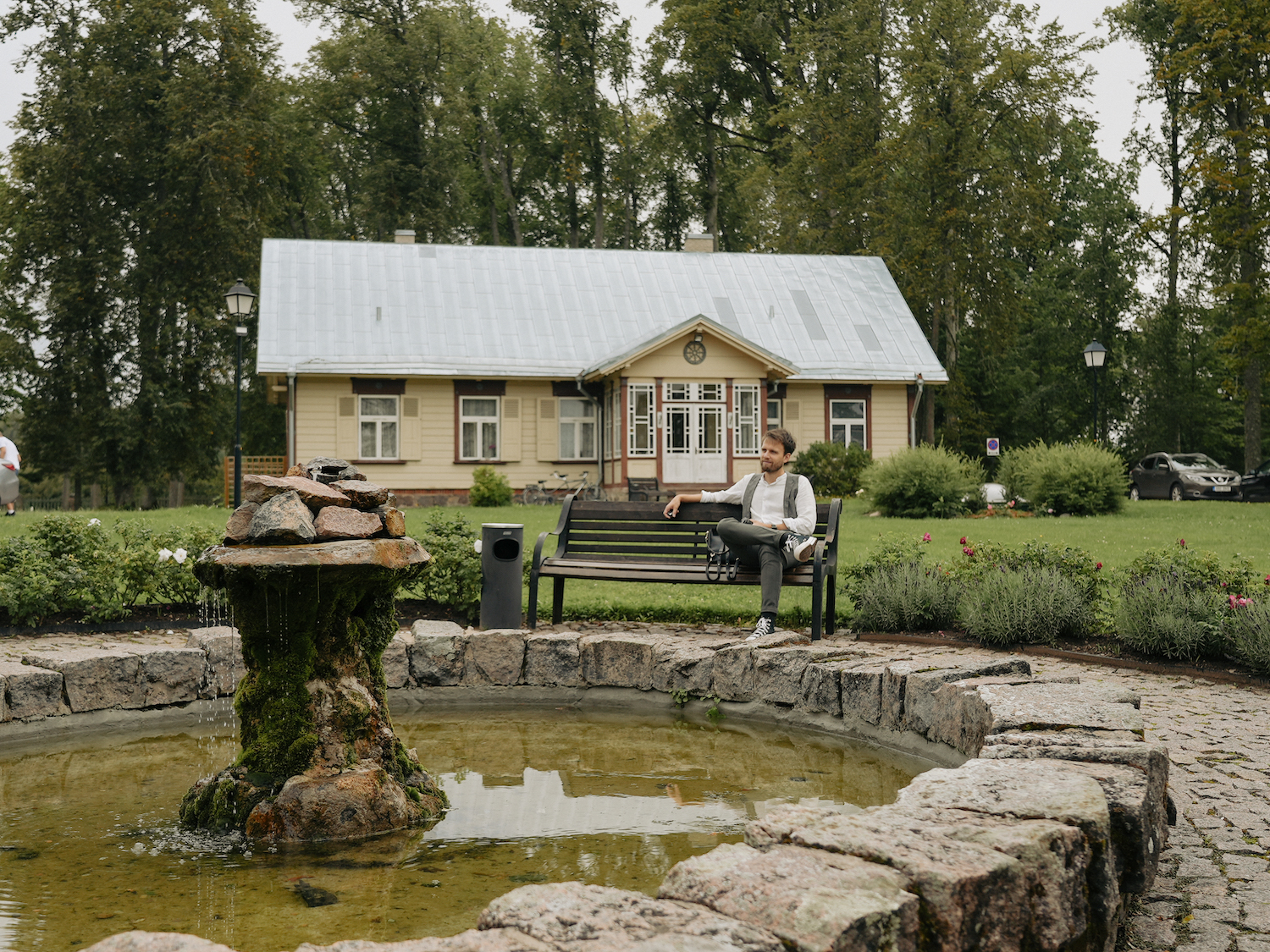 A quick glance into the history of Wagenküll Castle. Although Taagepera Manor has been mentioned as far back as the 16th century, the complex took on its present appearance only in the early 20th century when the construction of Wagenküll Castle began. The architect behind this Art Nouveau style castle was Otto Wildau.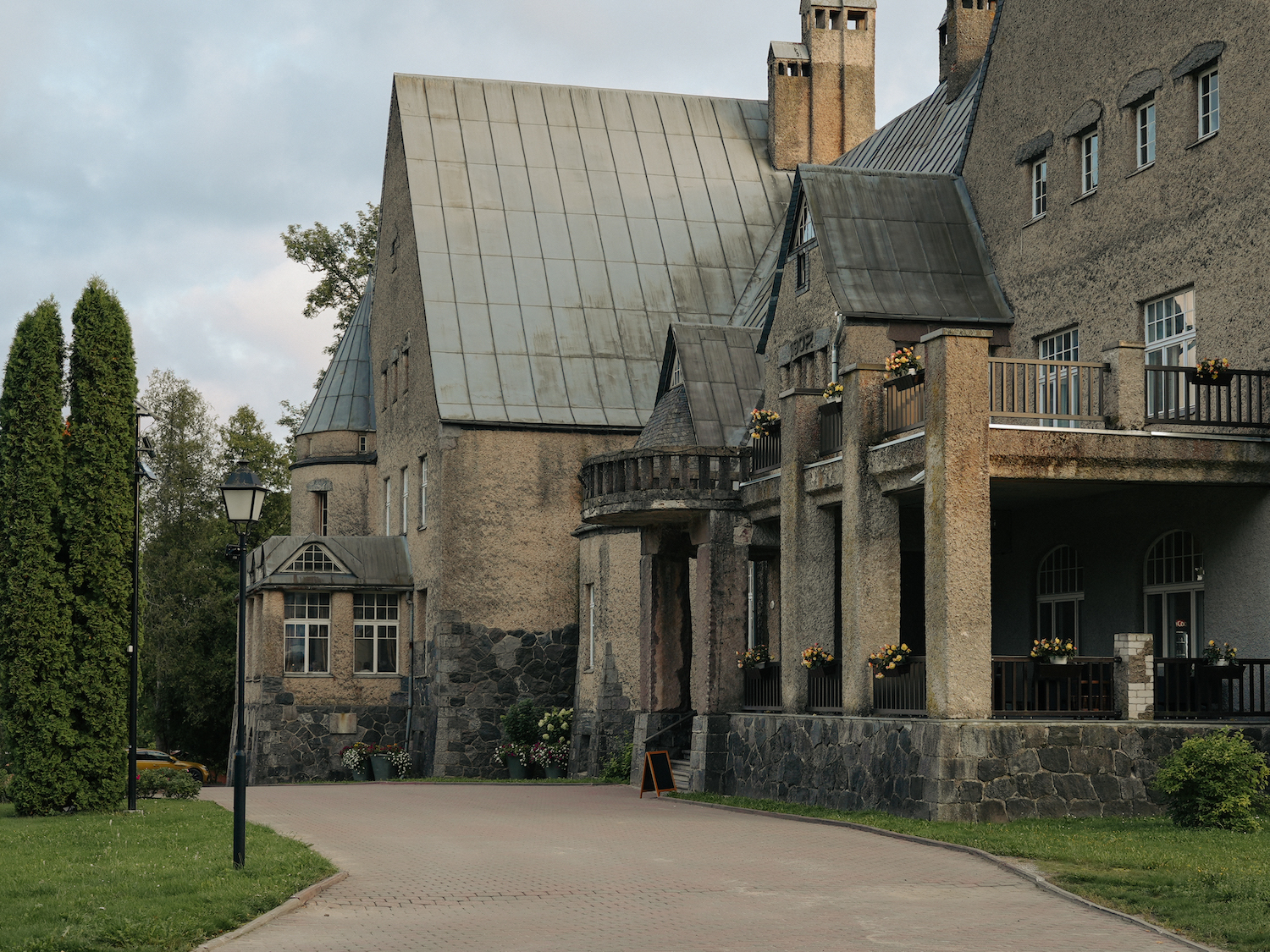 The façade of the castle is intricately articulated and adorned with two majestic gables.

One of the most prominent architectural elements is the slender round western tower, reaching a height of 40 meters, which visitors also have the opportunity to ascend.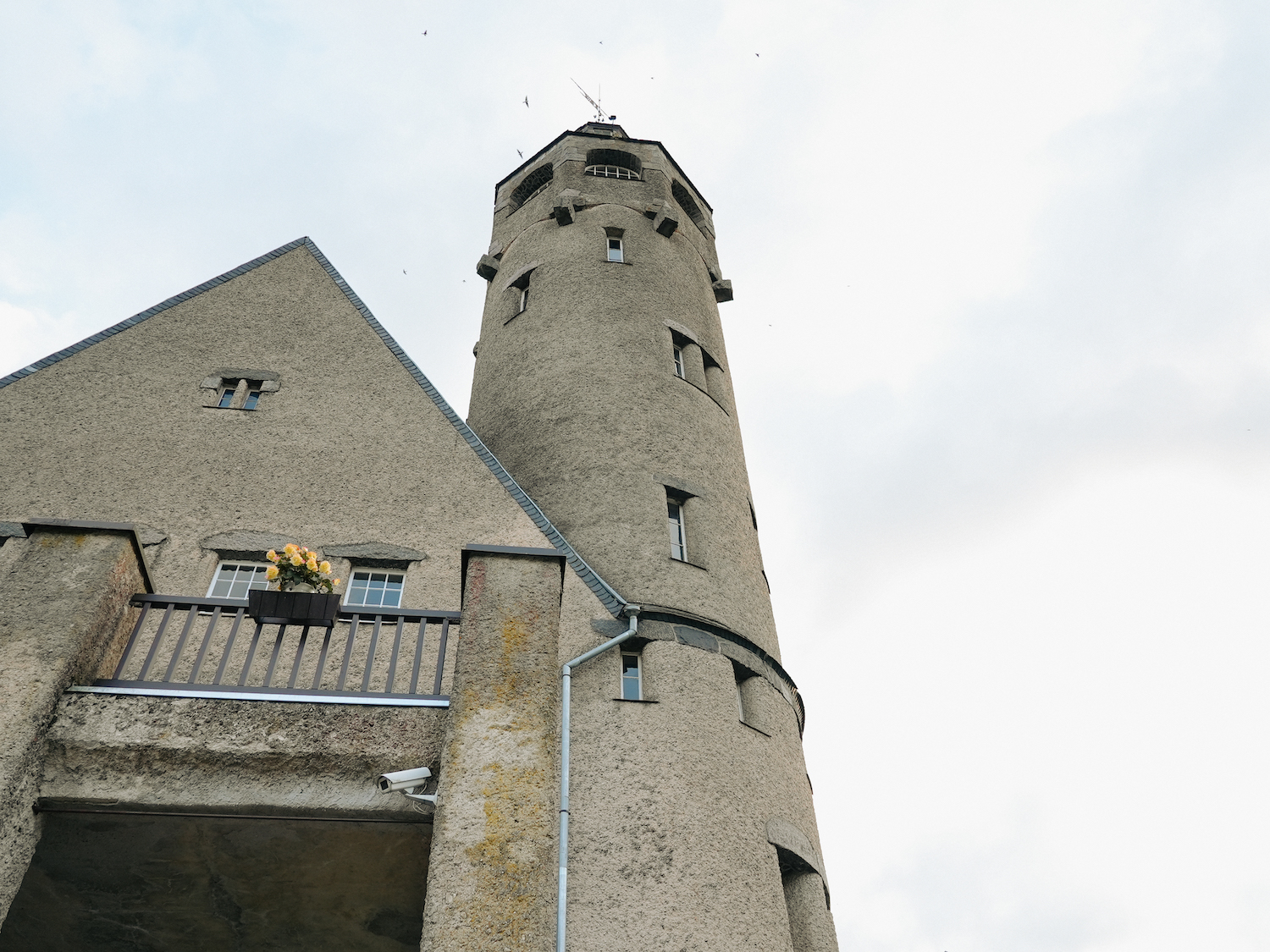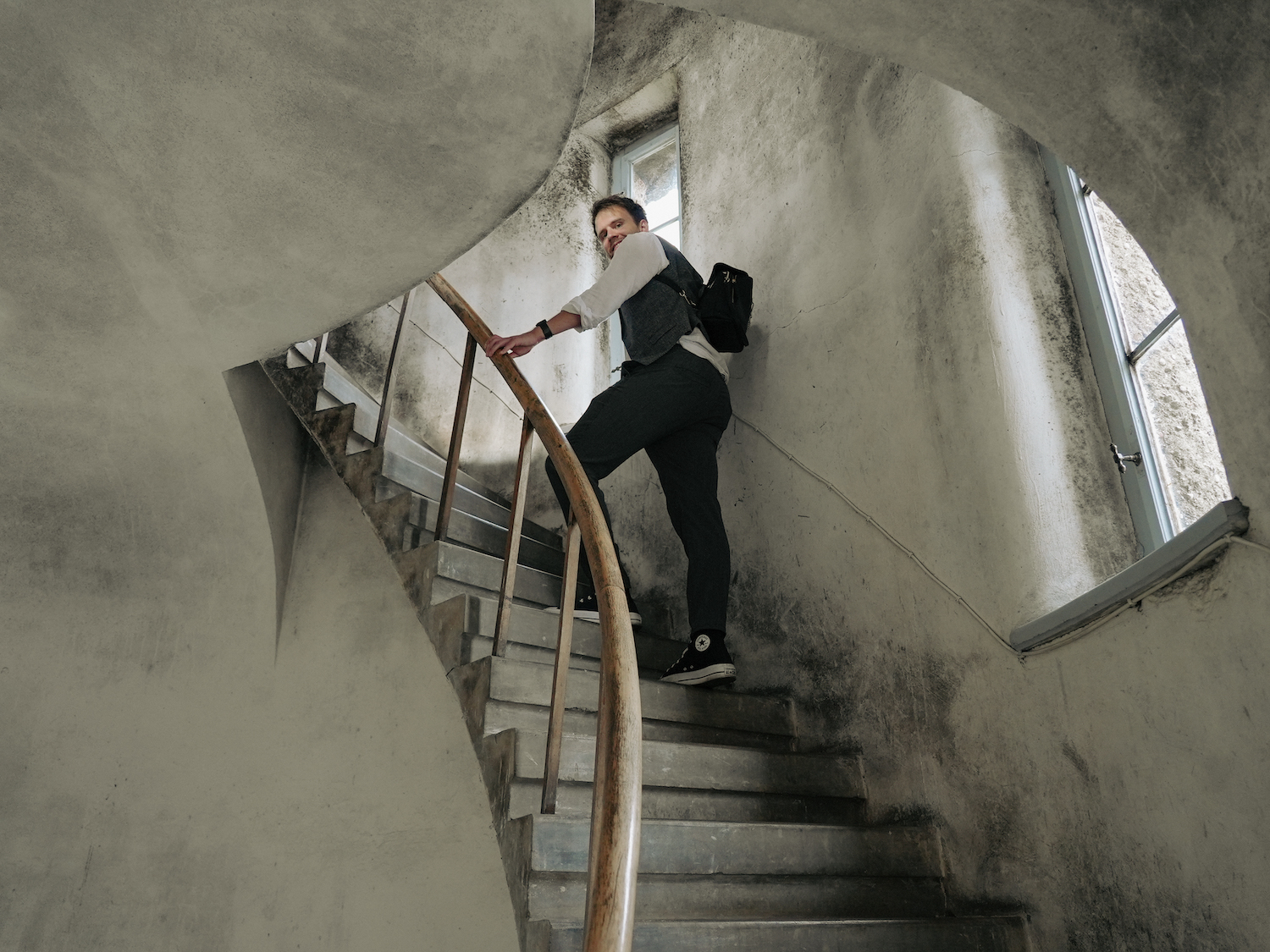 The castle's elevated location on a hilltop adds even more grandeur, making it a truly regal sight.

And it's precisely due to this grandeur that the locals have also begun to refer to the building as a castle, which is a fitting title for such a historical and architectural masterpiece. At present, the castle complex consists of an Art Nouveau-style castle from the 1930s, a modern Park House, a fine à la carte restaurant, and a luxurious spa.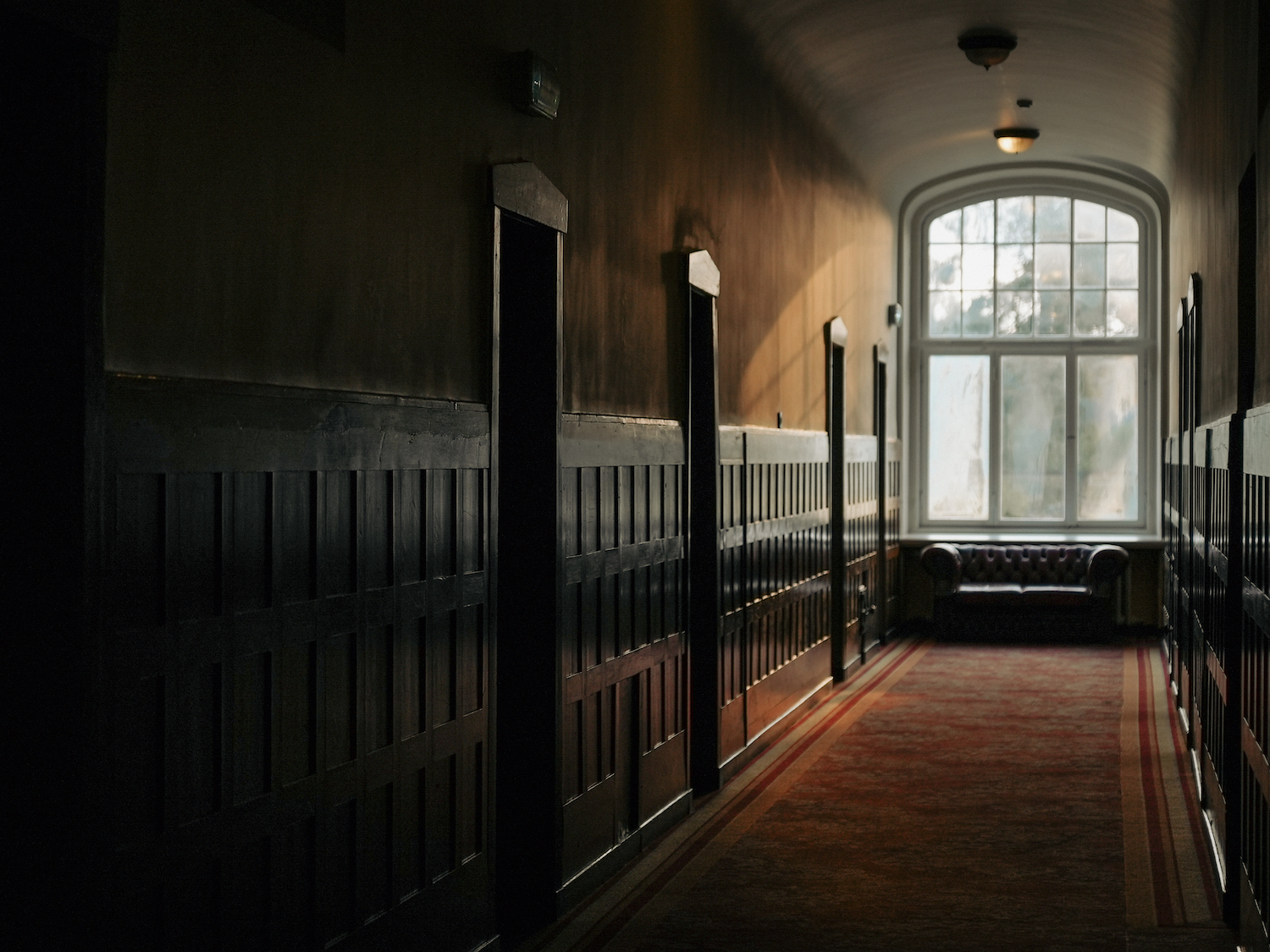 In addition, there are several opportunities for sports and leisure activities here, making it a truly versatile place to enjoy a vacation.Our recommendation would be to take the opportunity to rent bicycles to explore the surroundings.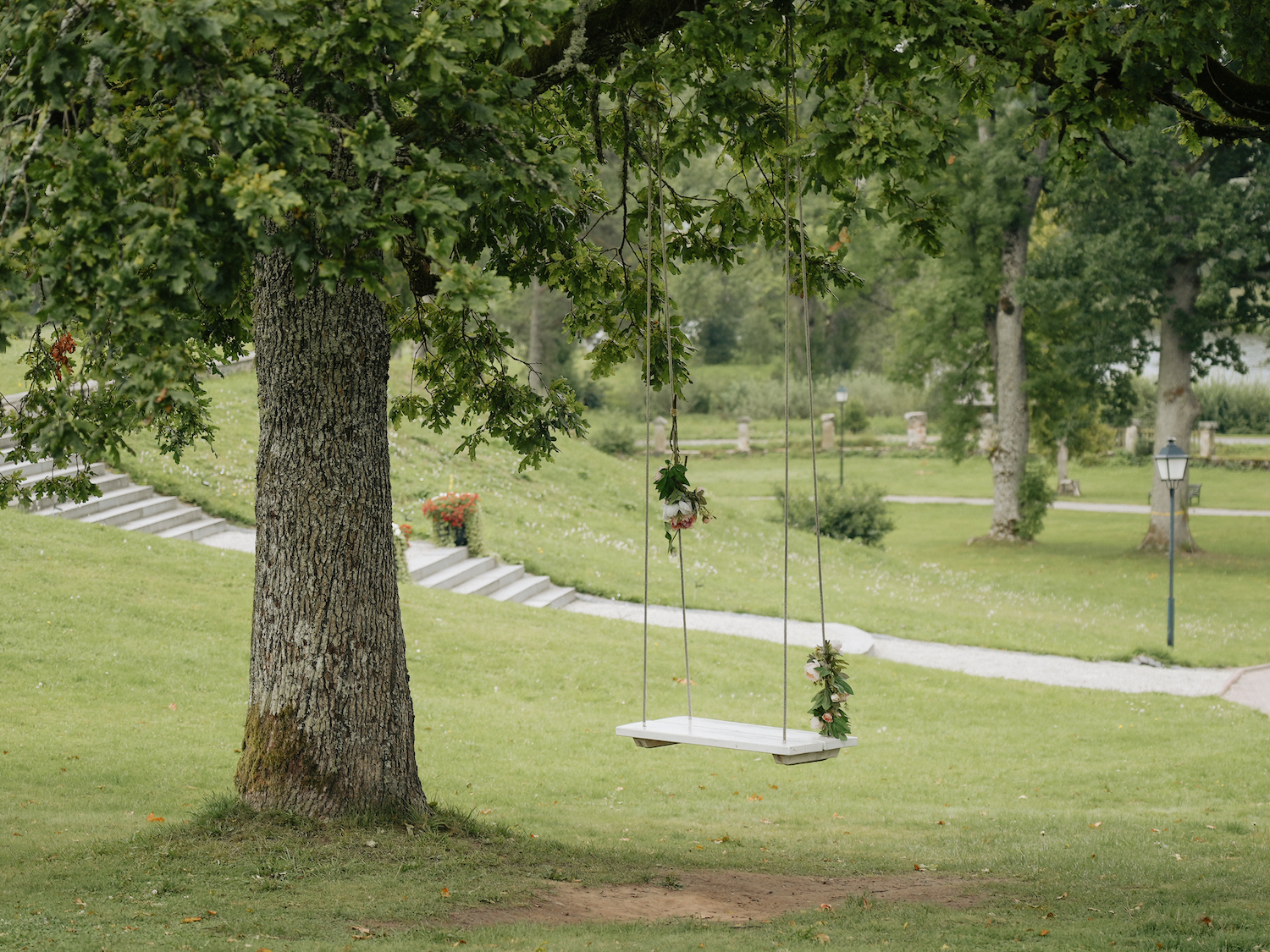 Near the Castle Park House, there's also a glasshouse where you can organize beautiful private events, as well as various conferences, seminars, and training sessions for up to 140 people.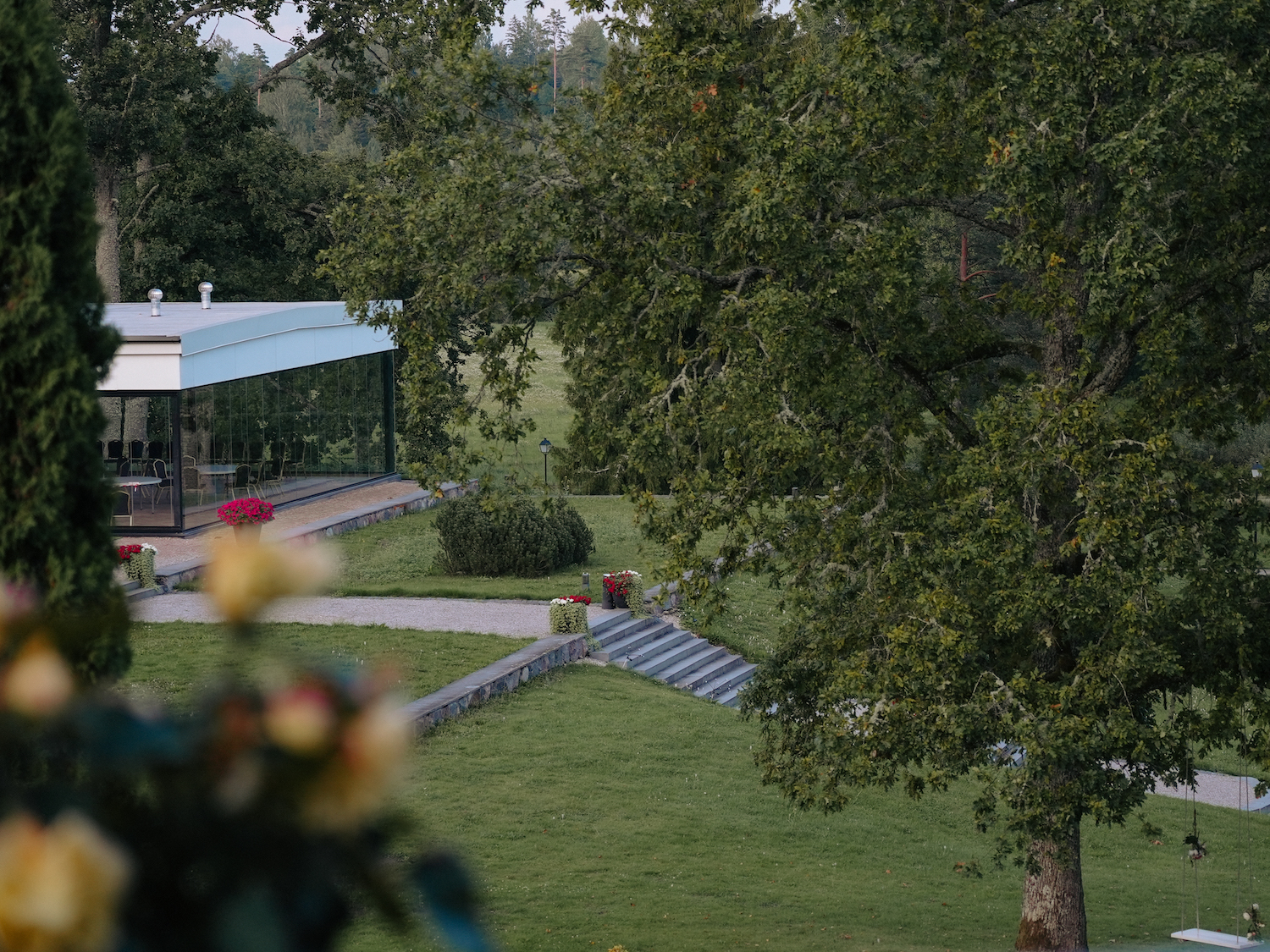 If a company is planning a proper 'restart' for their team, this place is perfect for a motivational training session or a team-building event.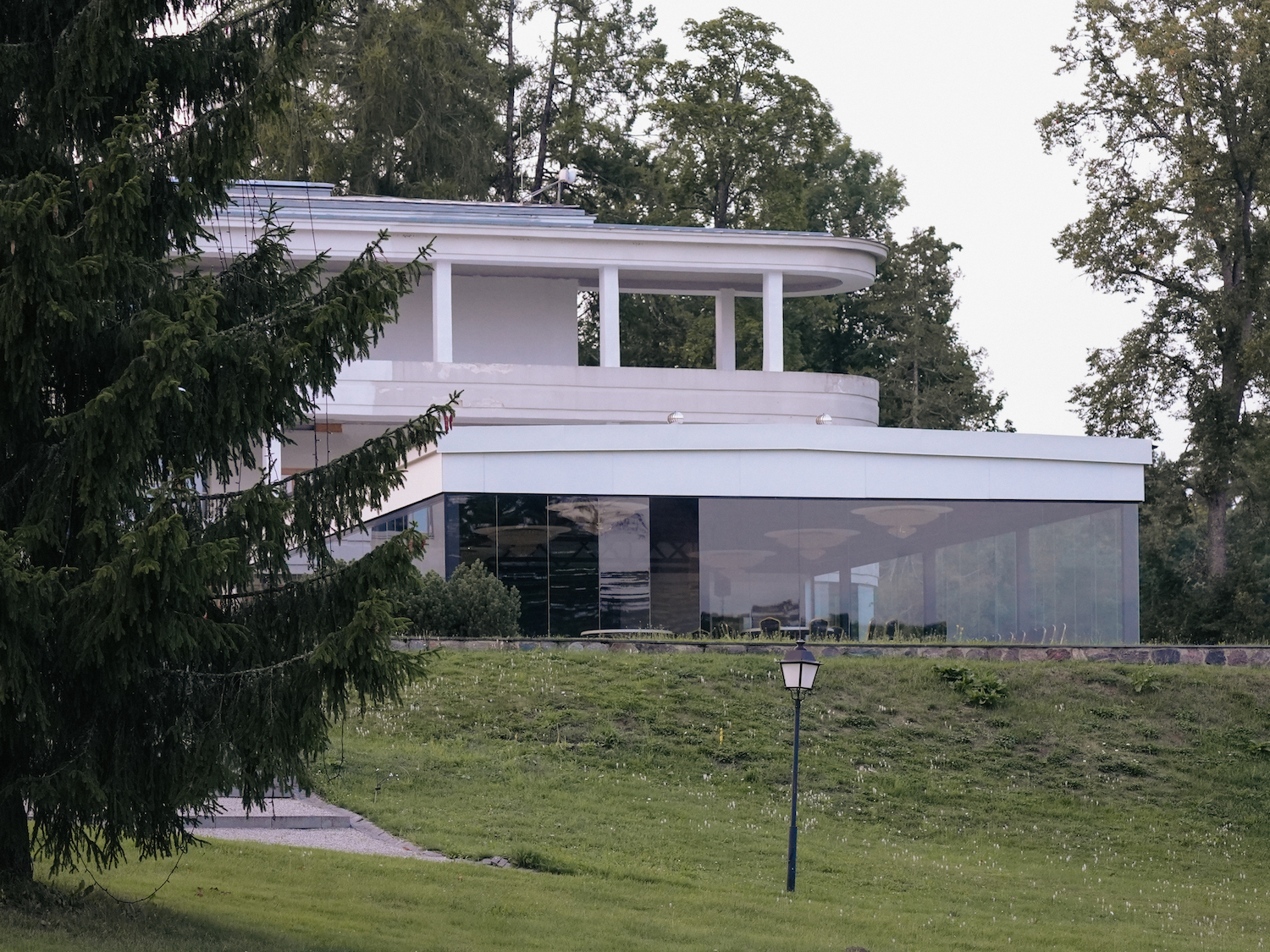 Returning from our quick journey through history, we stepped into the building. The castle's interior is beautiful, clean, and extremely romantic.

It still felt like we had traveled back in time. When we entered our hotel room, we were even more surprised because the fairy tale continued.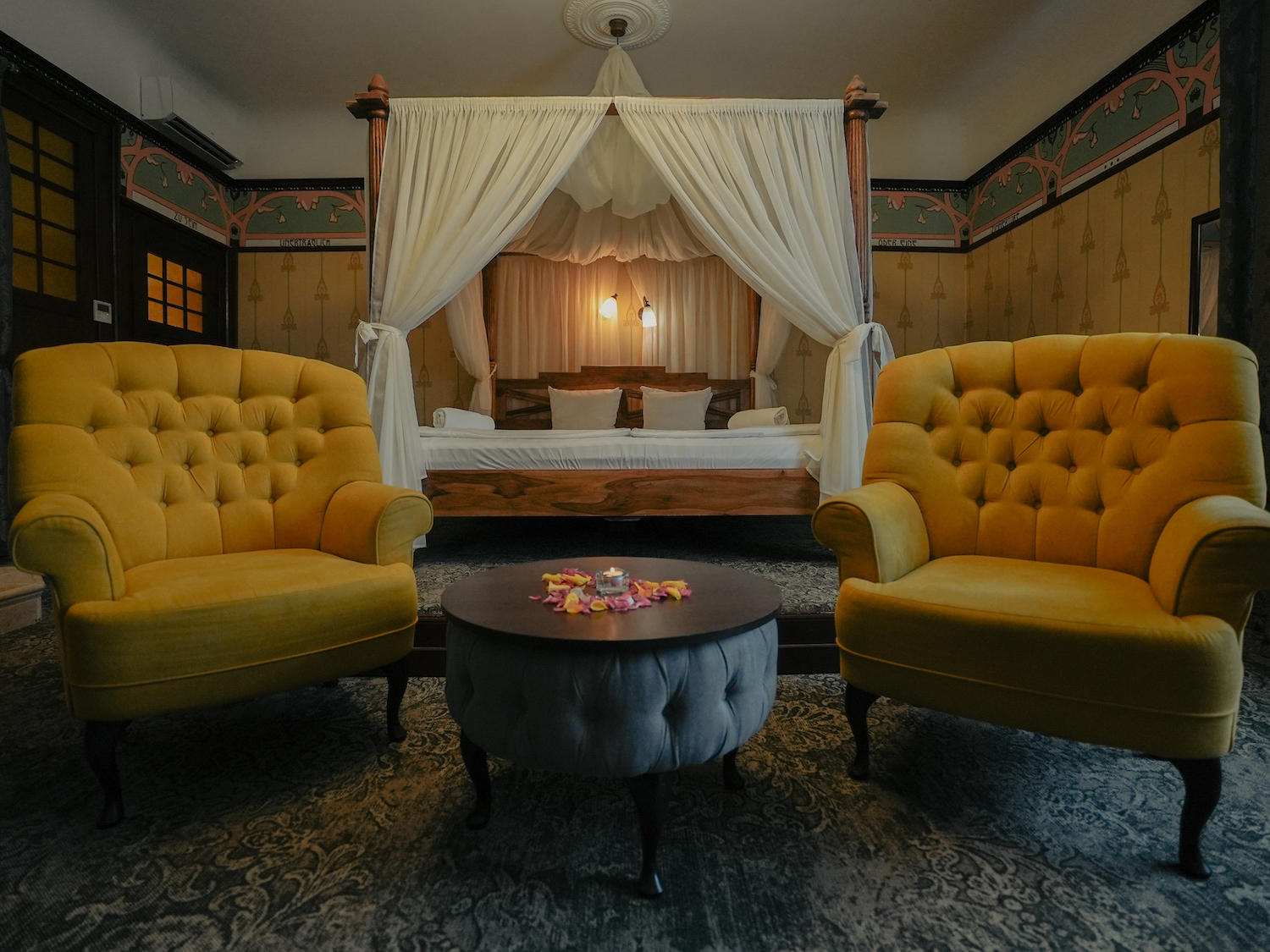 We discovered a huge four-poster bed in our Baron's Suite. We don't know why, but we seem to have a real weakness for such grand beds.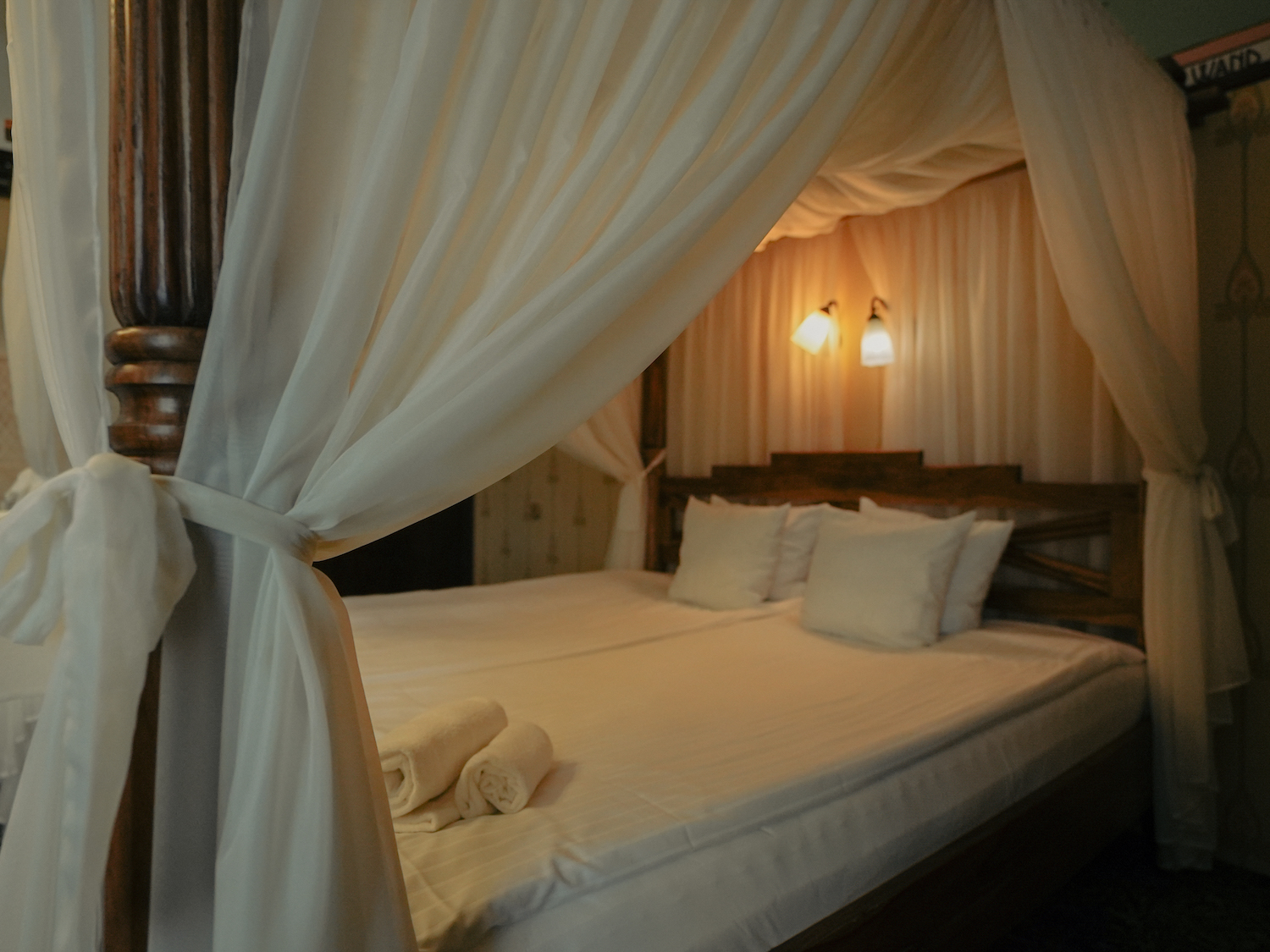 It's so cozy to just lay down and escape from the world. Lying in bed and looking up, surrounded by the delicate canopy fabric, it felt as if we were resting inside a large, soft cloud.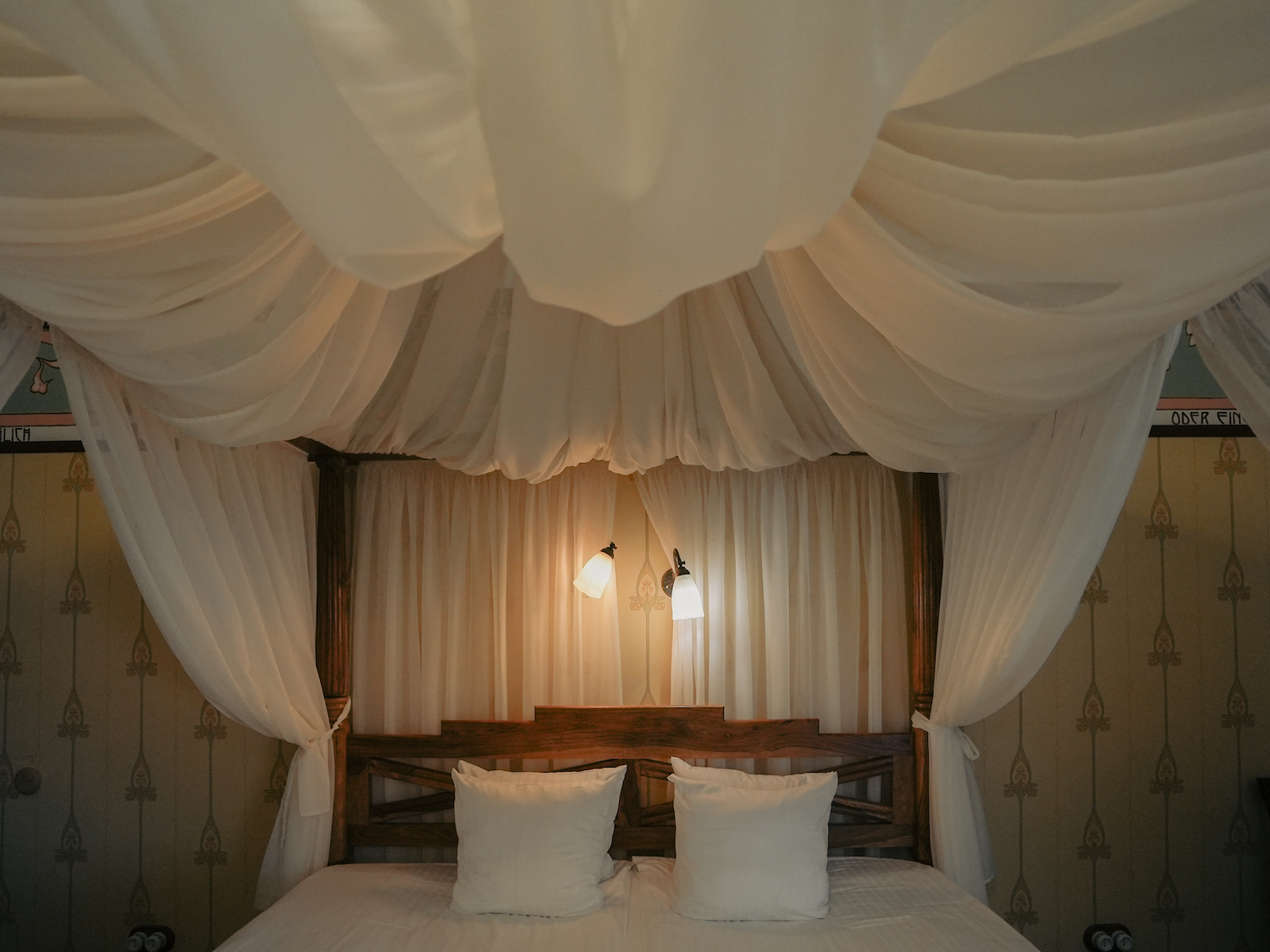 It was truly a romantic start to our vacation. And let's be honest, this entireromantic experience was enhanced by the elegantly scattered rose petals, sparkling welcome drink, soft candlelight, and the grand 'baroness bathtub romance'.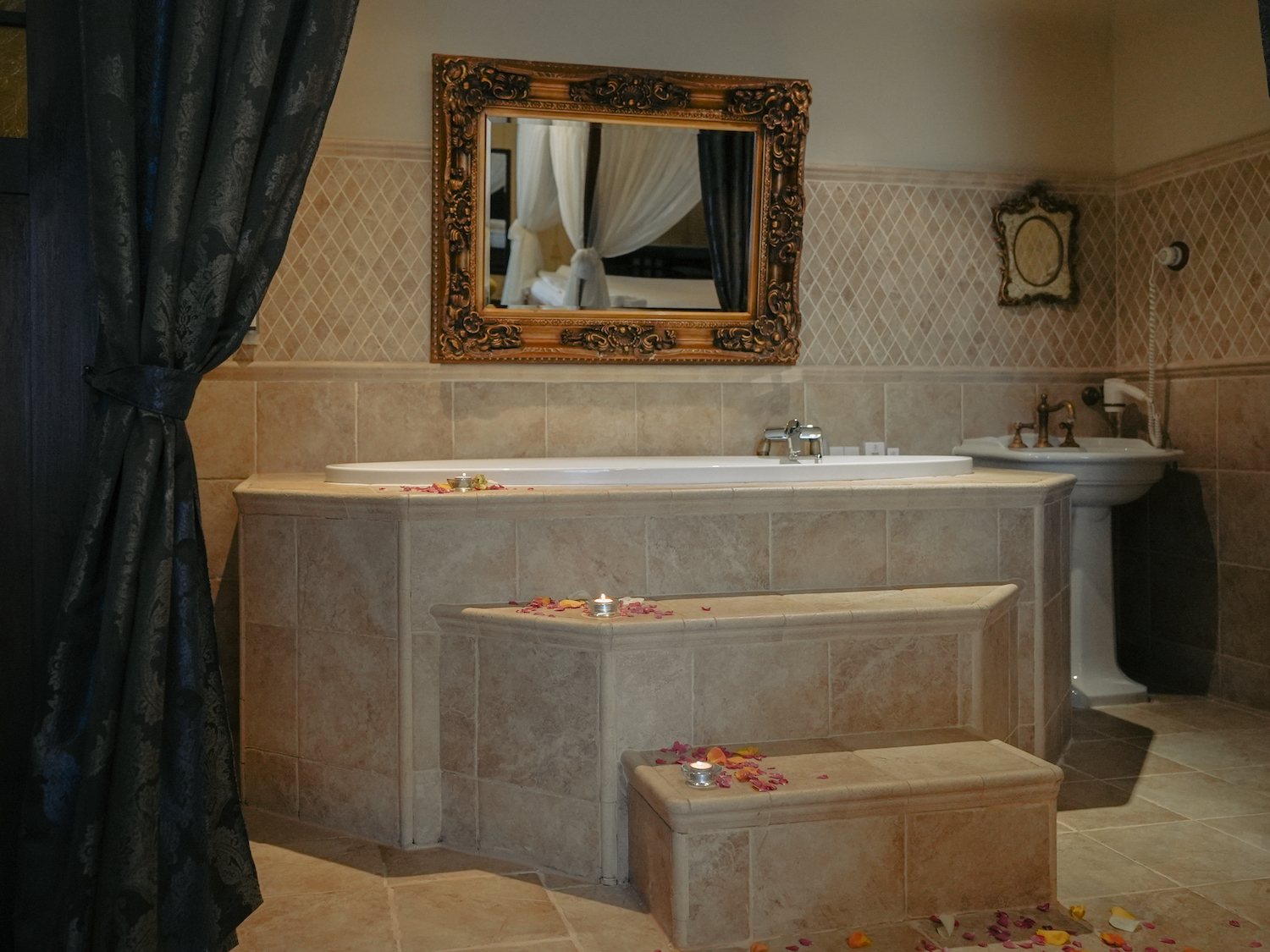 Indeed, the bathroom was located near our bed, subtly separated only by fabric. In front of the bathtub was a splendid staircase, inviting a leisurely soak. And for those of you thinking that this lacks privacy, the toilet was actually separate from the bathroom and cleverly concealed behind a door.

Although the hotel room was cozy and sufficiently spacious, enticing us to stay in bed and daydream for a while longer, we made our way to the restaurant. We had just completed a rather long journey, and our stomachs signaled that it was time to dine. By the way, if you're also embarking on a trip from Tallinn, we recommend making a brief stop in Viljandi for a bit of a stretch – it made our journey much more enjoyable.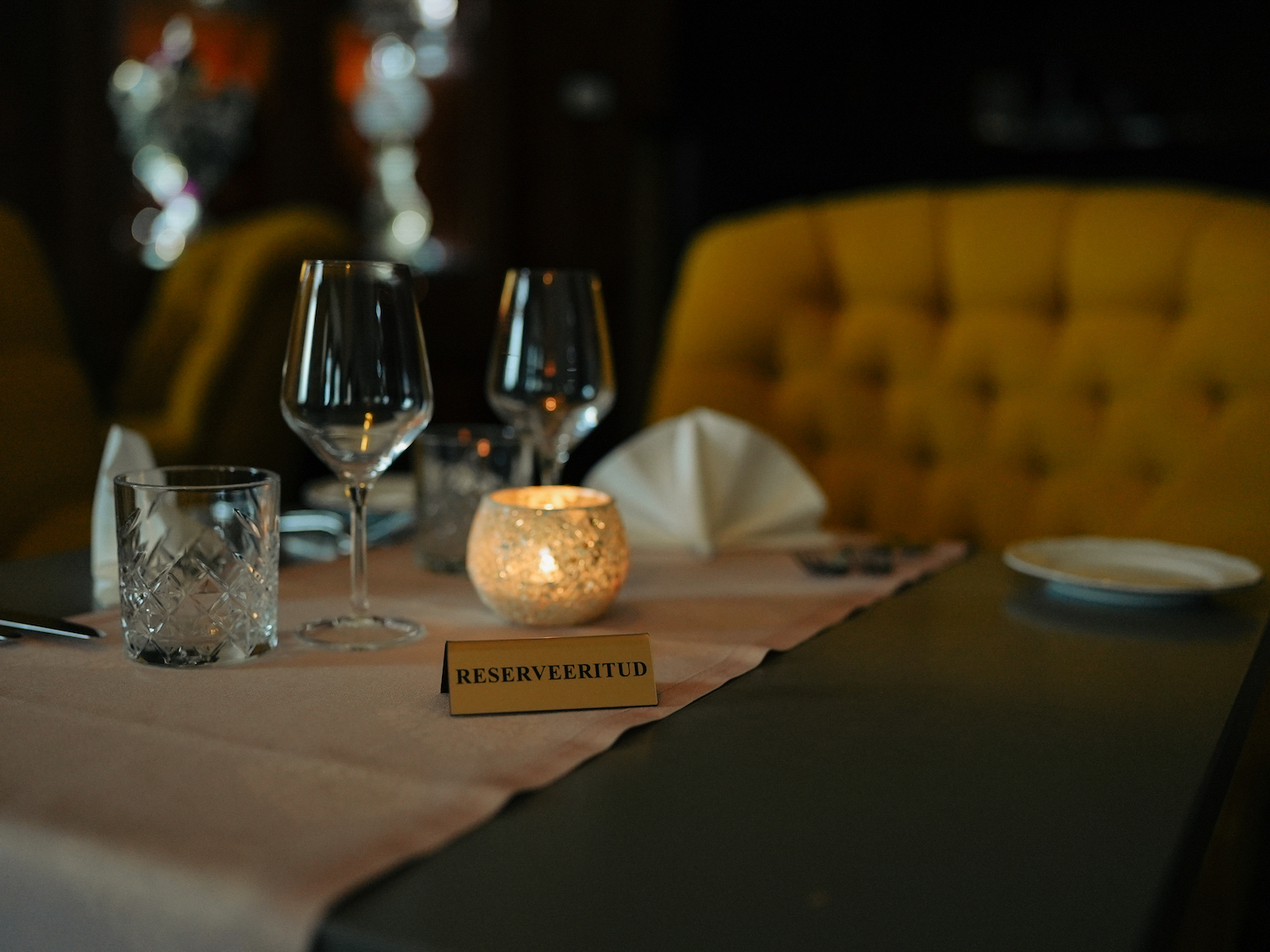 Since Wagenküll Castle is quite popular, we strongly recommend reserving a table at the restaurant when booking your room. It's safe to say that we were not disappointed with the restaurant either. The atmosphere was immediately set by the restaurant's refreshing cocktail selection.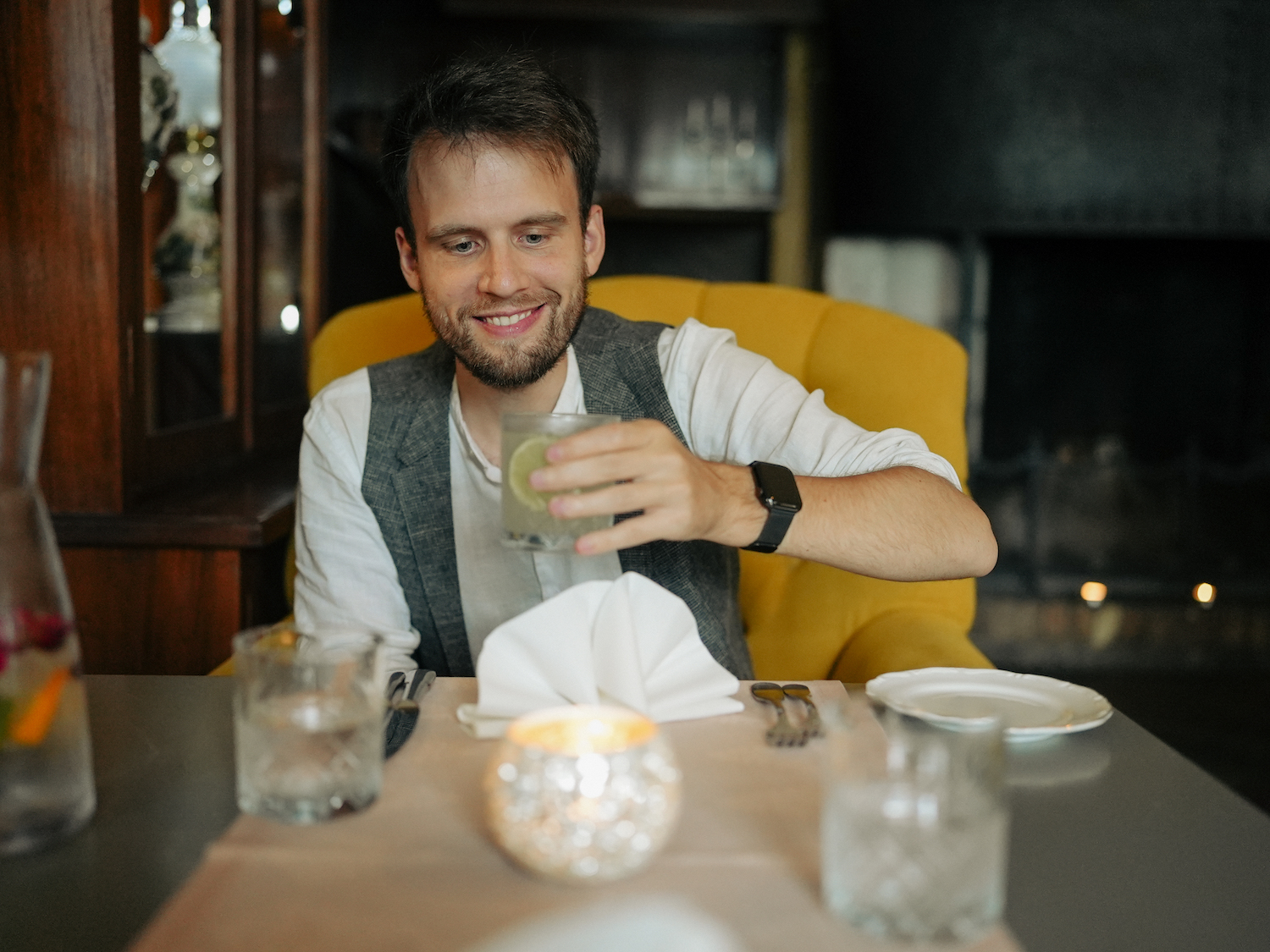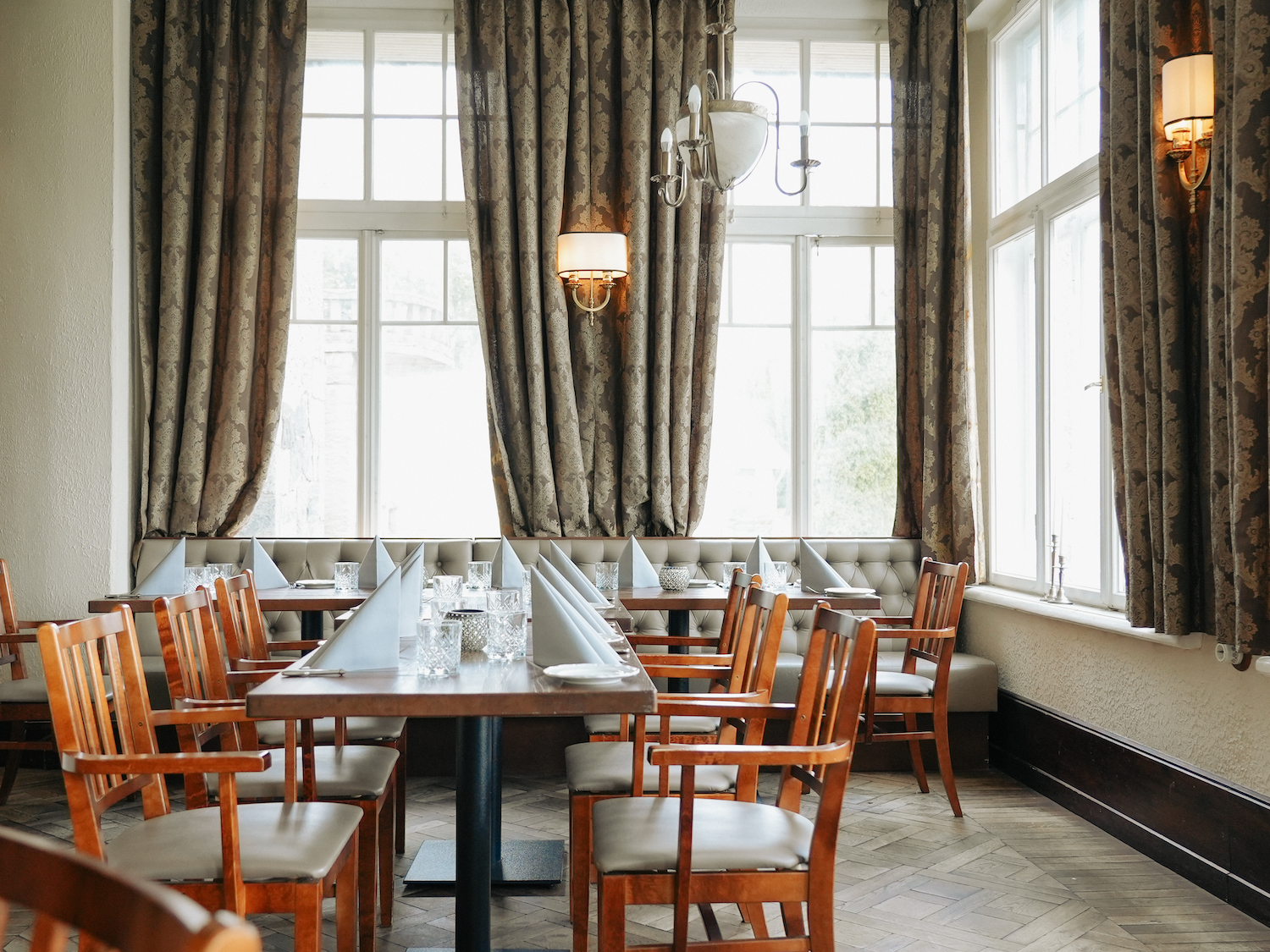 And of course, the beautiful setting, stunning interior design, and a menu that made it simply difficult to choose a dish. Not because there weren't options, but the problem was of a different kind.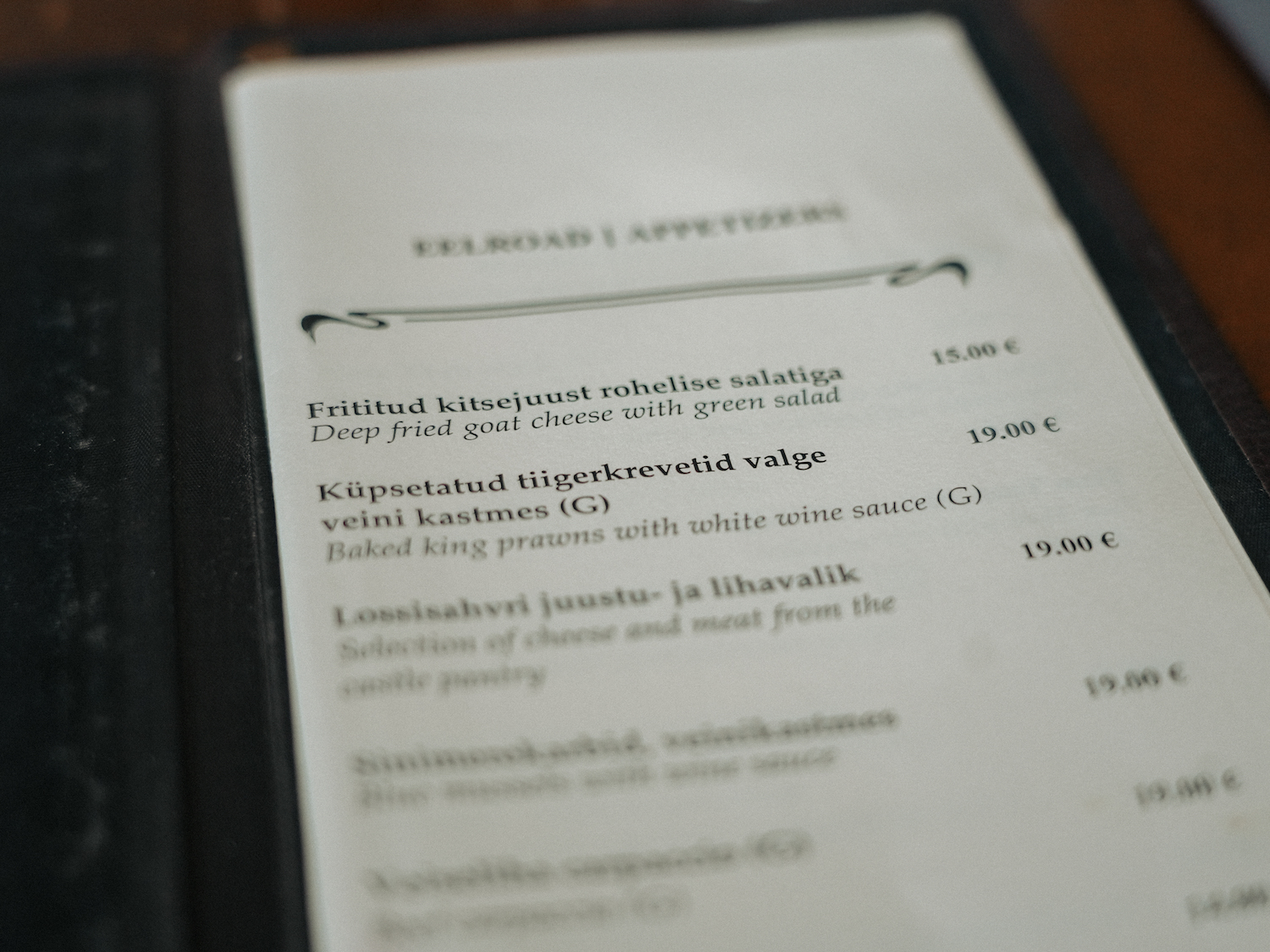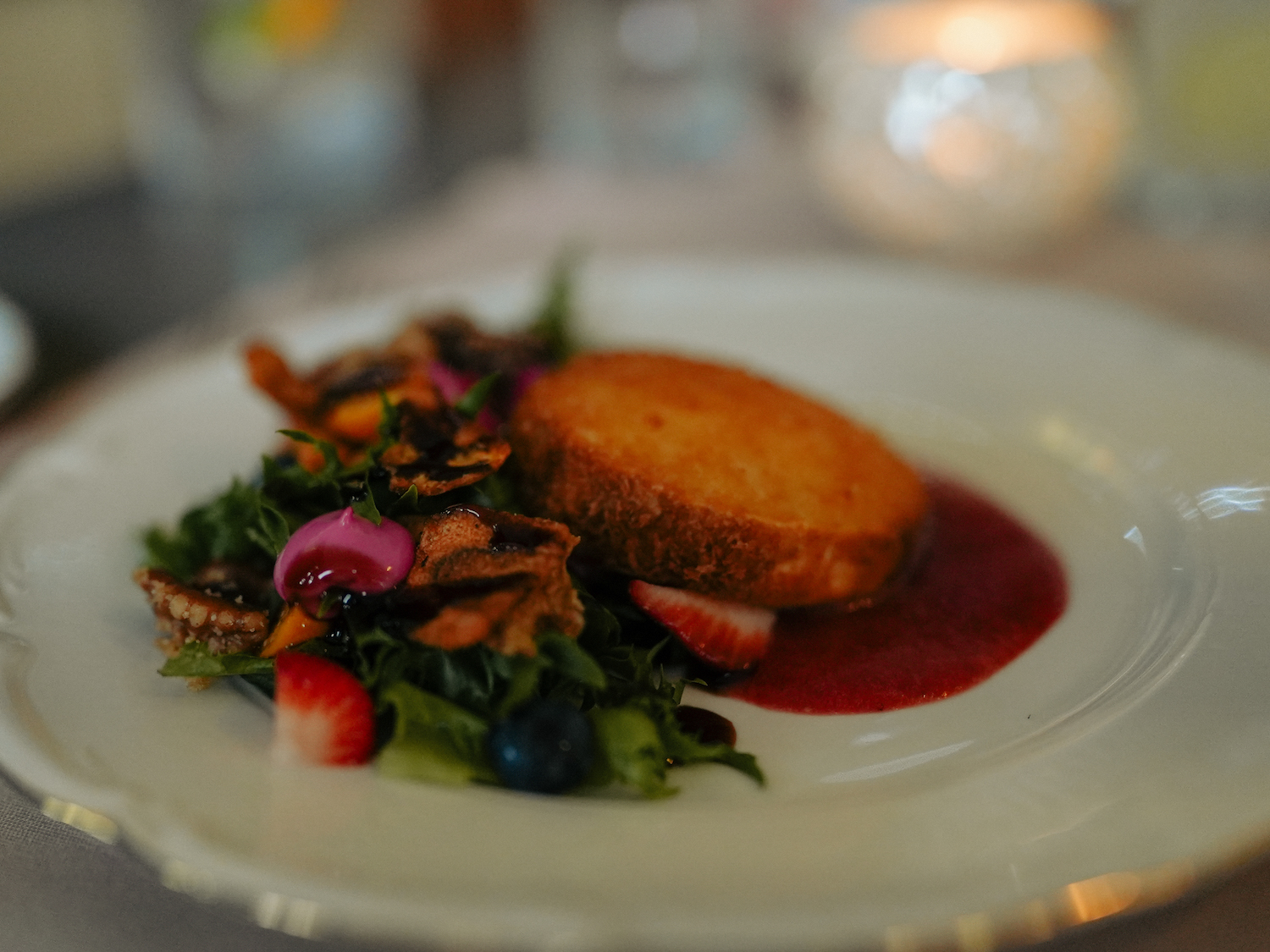 The menu featured so many interesting and exciting dishes that it was simply challenging to make a choice. You'd want to try everything because good food is one of life's greatest pleasures. But we made our selection and the food was incredibly delicious and won our hearts.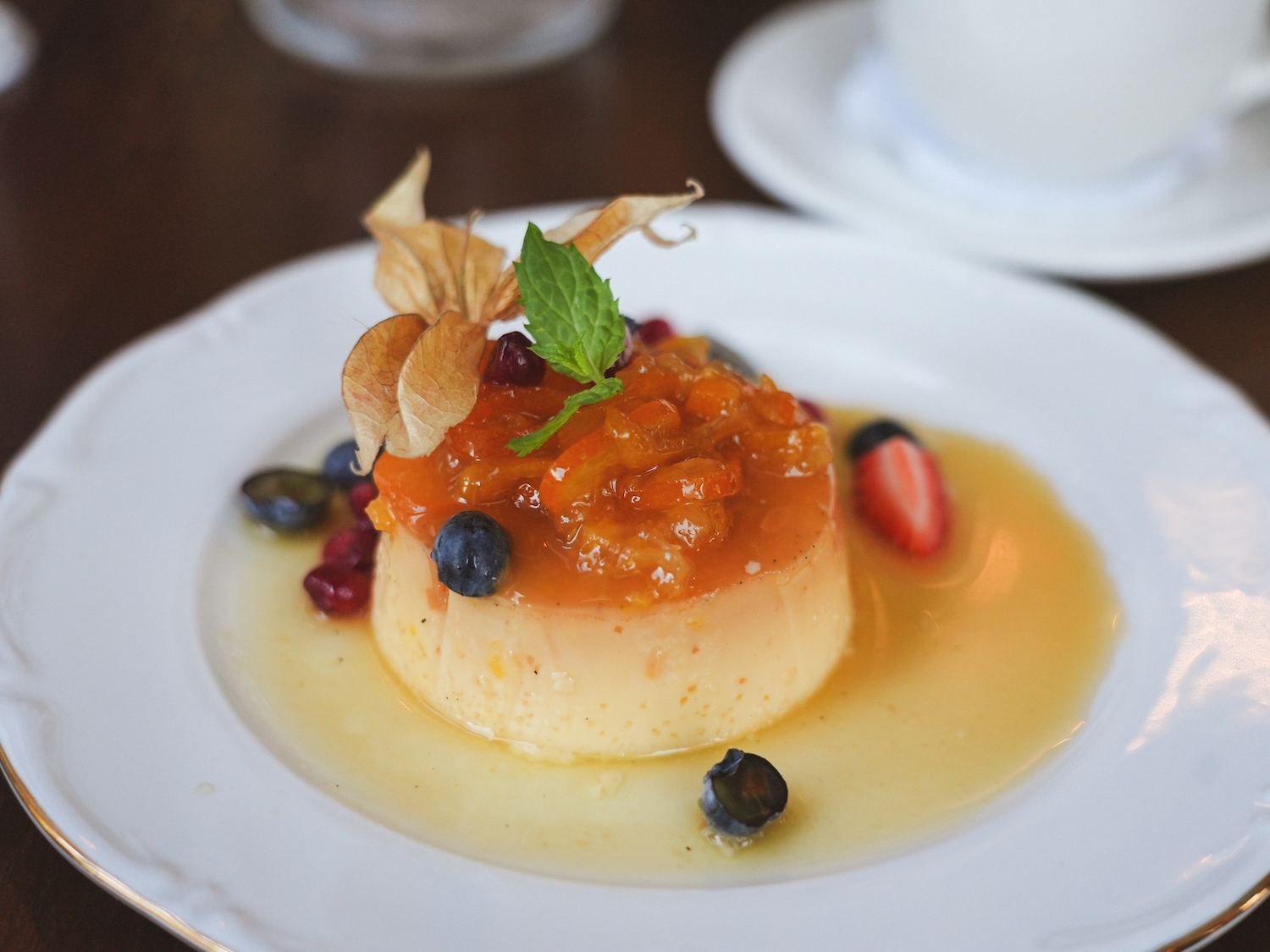 However, travel fatigue started to catch up with us, and we retired between the soft sheets to rest from our daytime adventures. Breakfast at the hotel – the most important meal of the day. Just as we weren't disappointed with the hotel room or dinner, breakfast was also on point.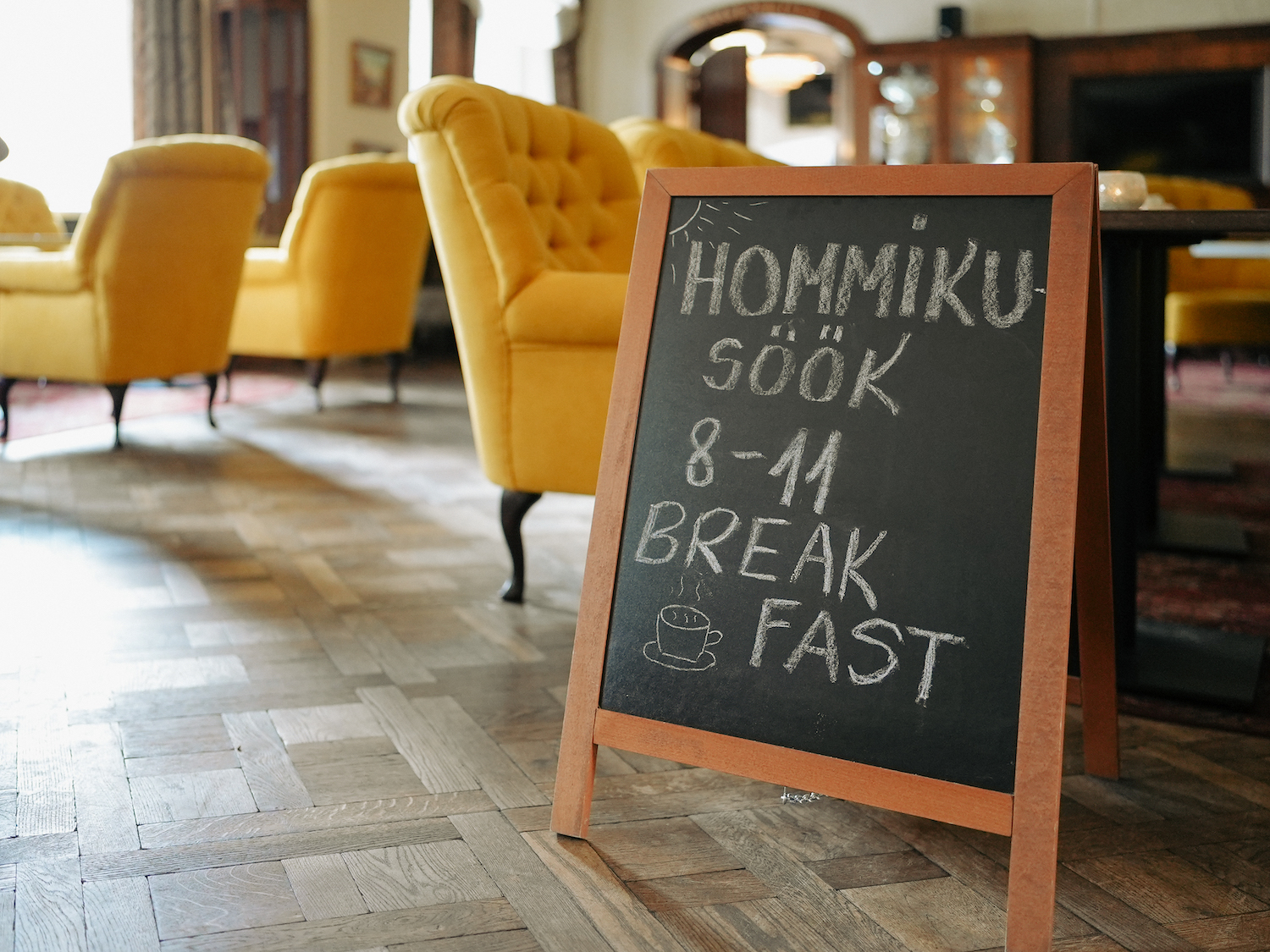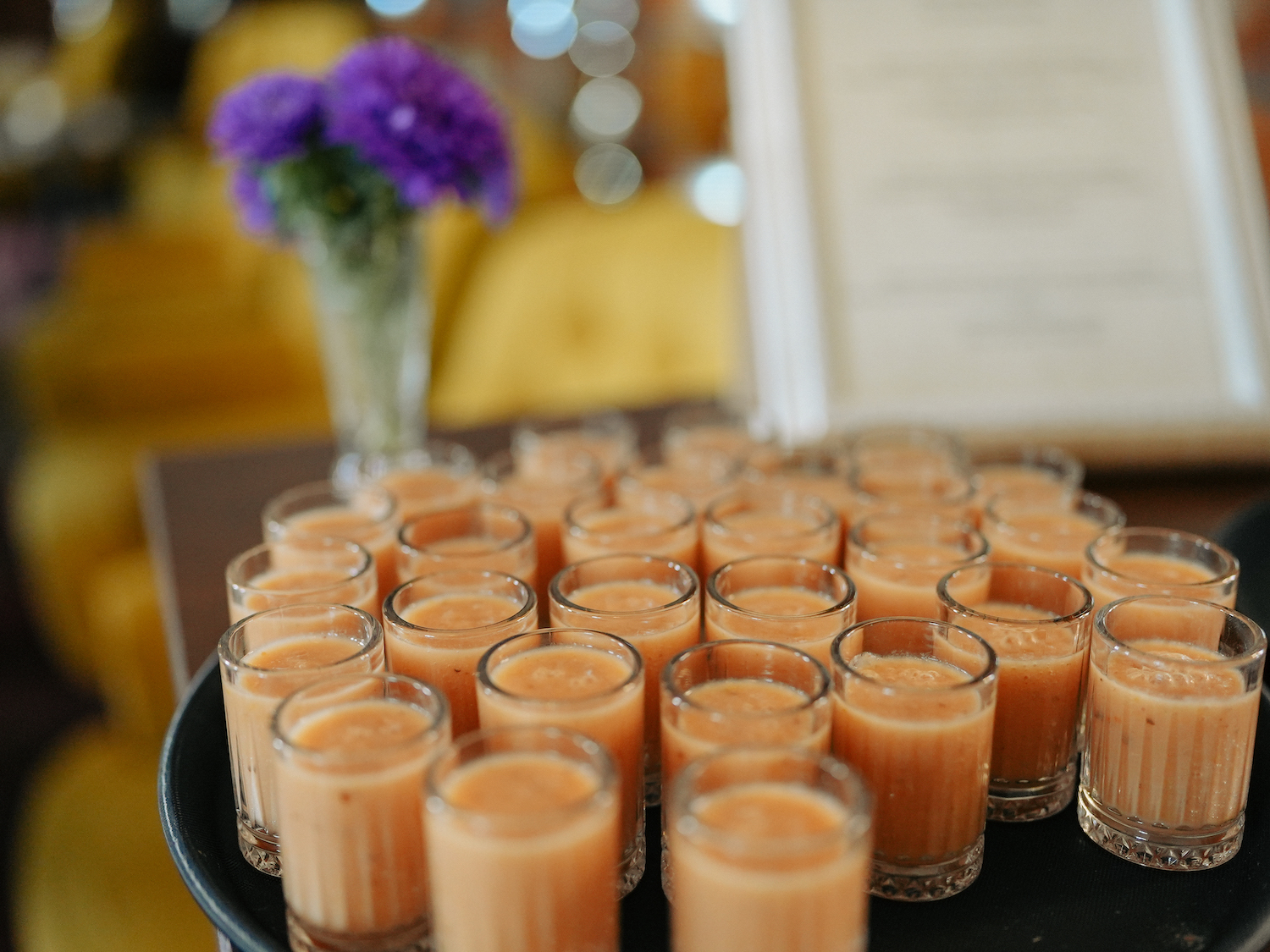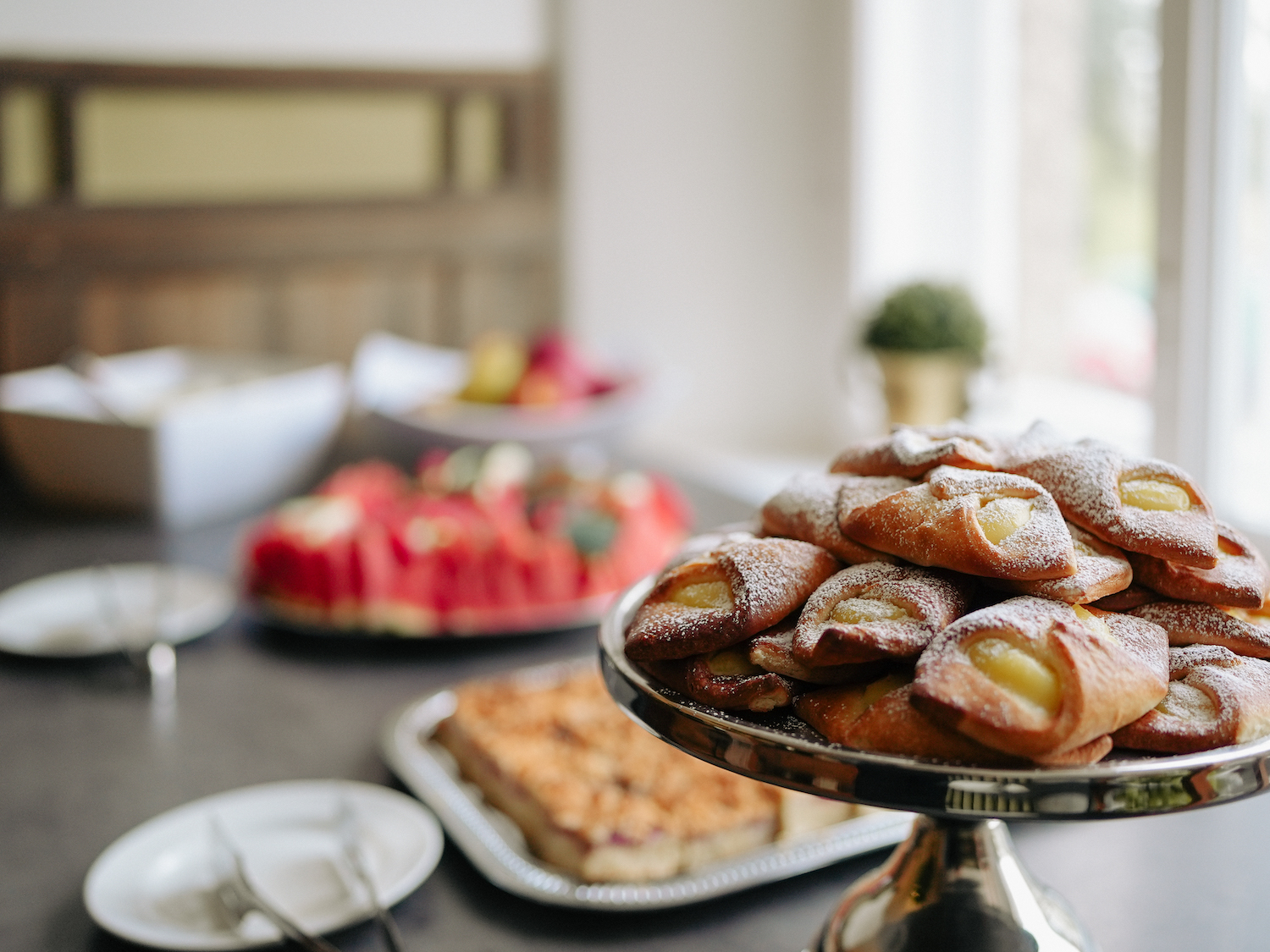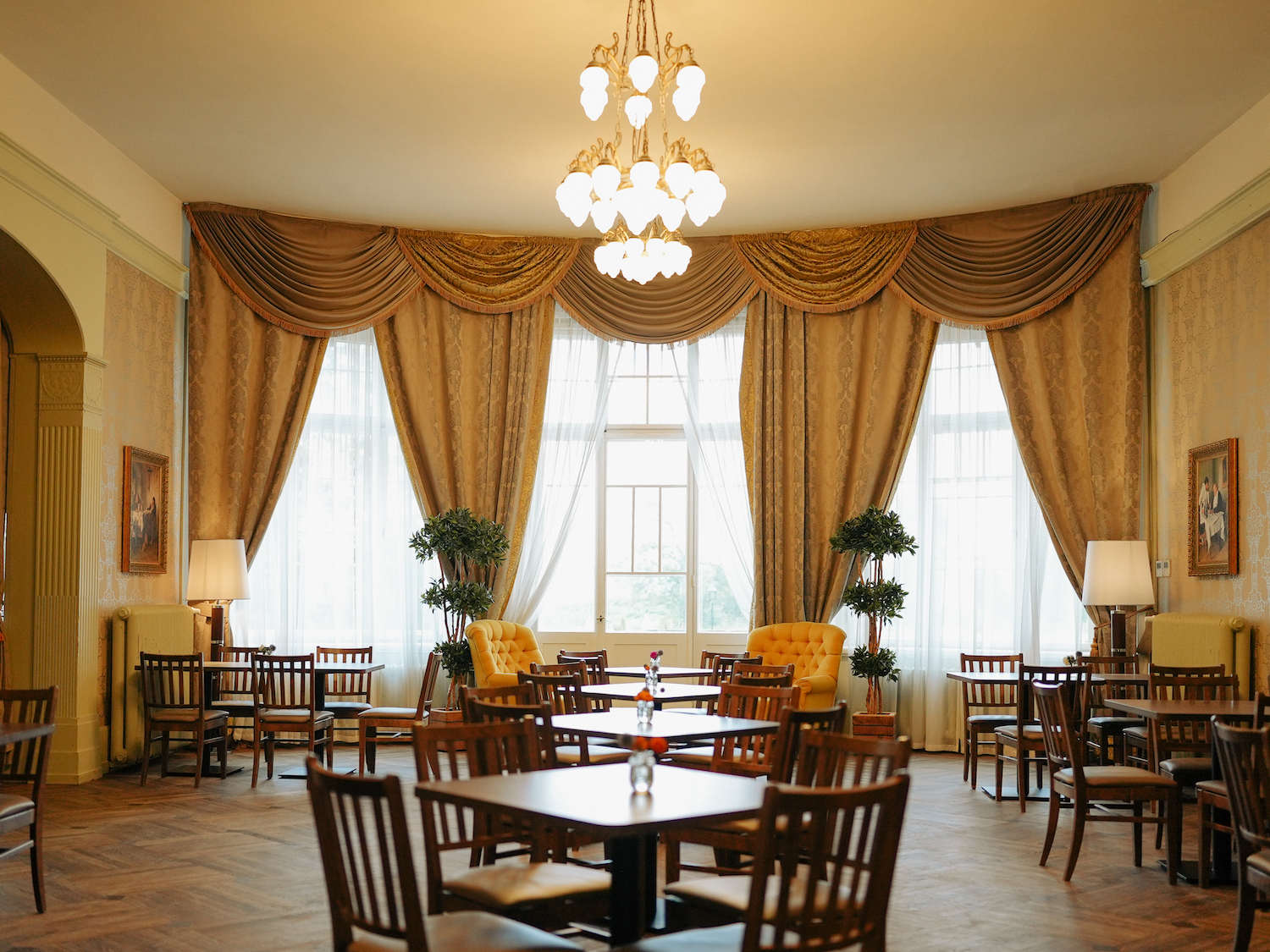 Quality breakfast should truly be a priority for every hotel, as it's often the last experience guests take away from their stay. Fortunately, Wagenküll Castle Spa's breakfast was more than satisfying.

A delightful coffee aroma, incredibly soft croissants, and fresh and enticing morning delights. Everything was superb, and we were content and ready to embrace a new day. Ben noted that the pancakes were particularly exceptional – so good that he'd crown them the best pancakes ever.

For the next night, we stayed in the Panorama Suite of Pargimaja. There's a tunnel between Pargimaja and the main castle building, making moving between the two buildings very convenient.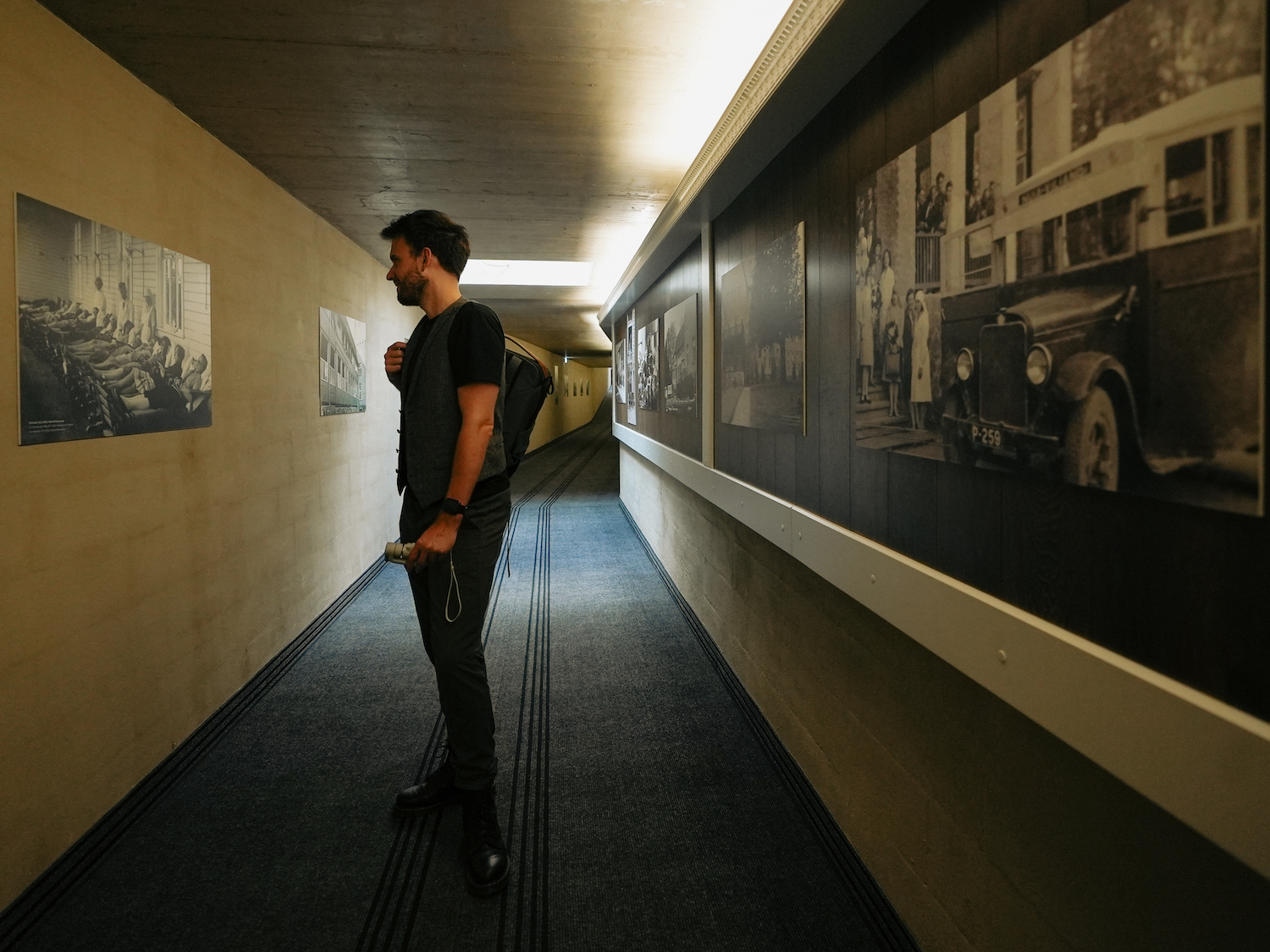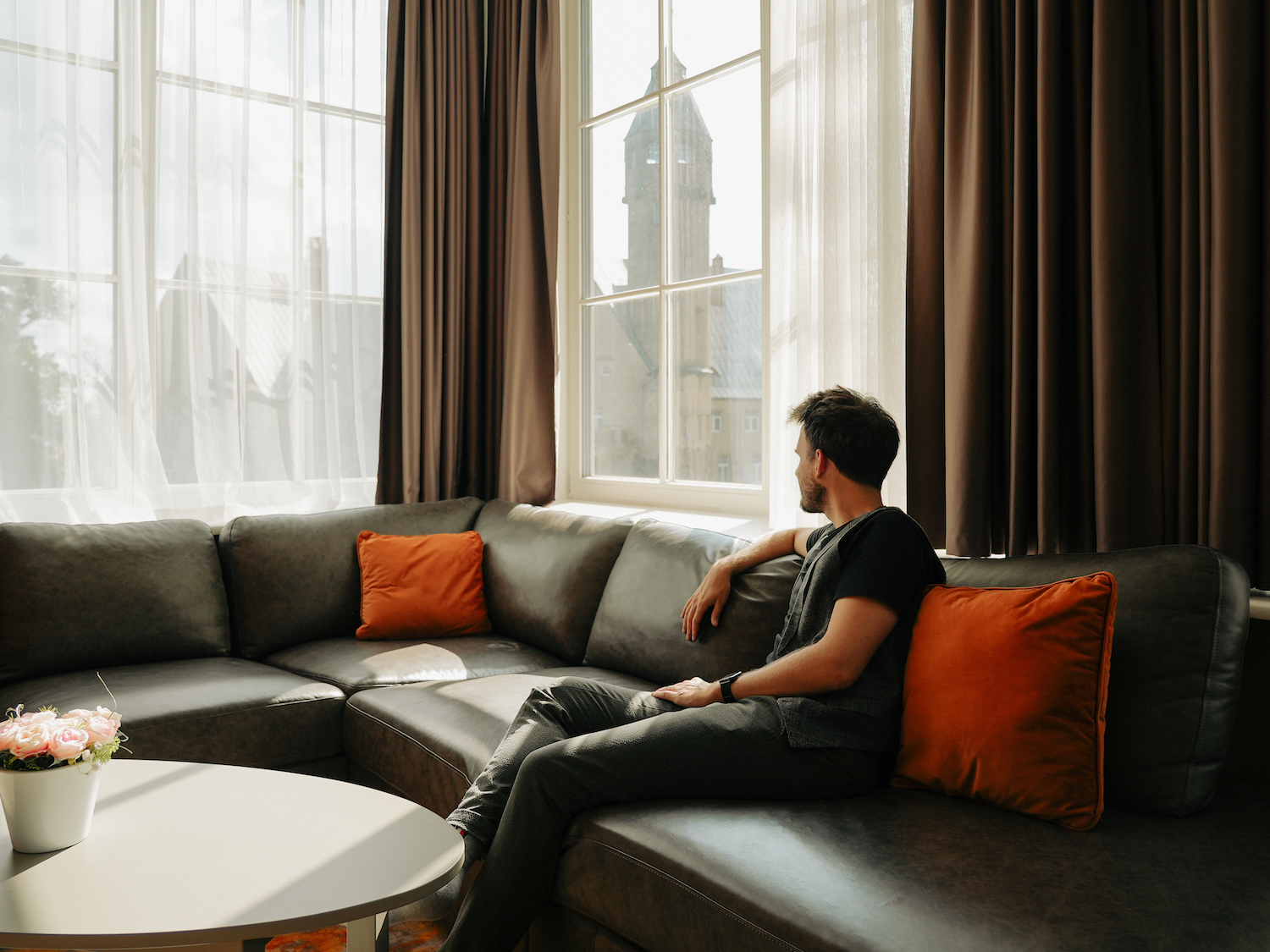 This time, in Pargimaja, we had a spacious suite with even a kitchenette at our disposal.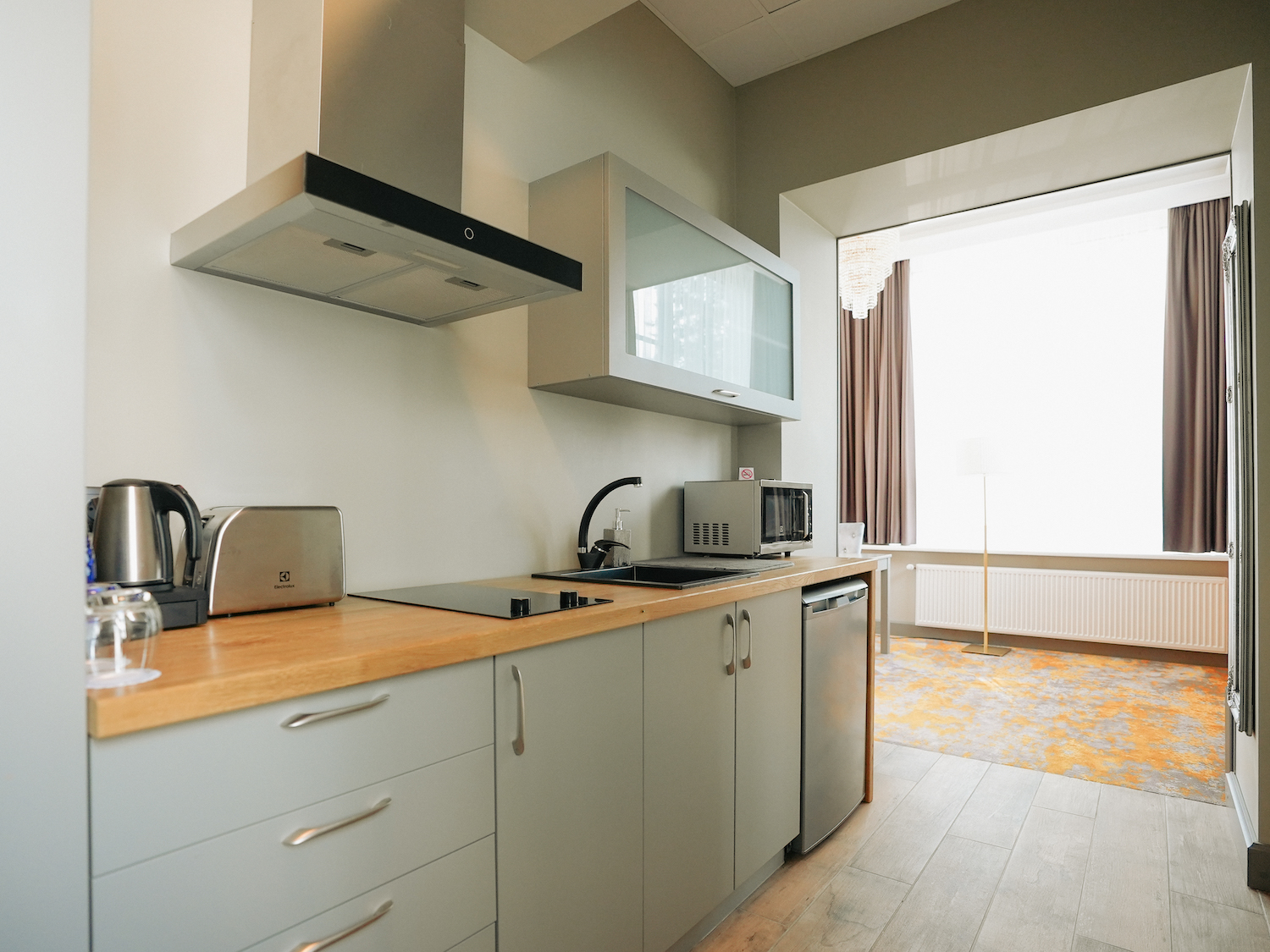 The room was very clean and beautiful, perhaps slightly more modern in appearance.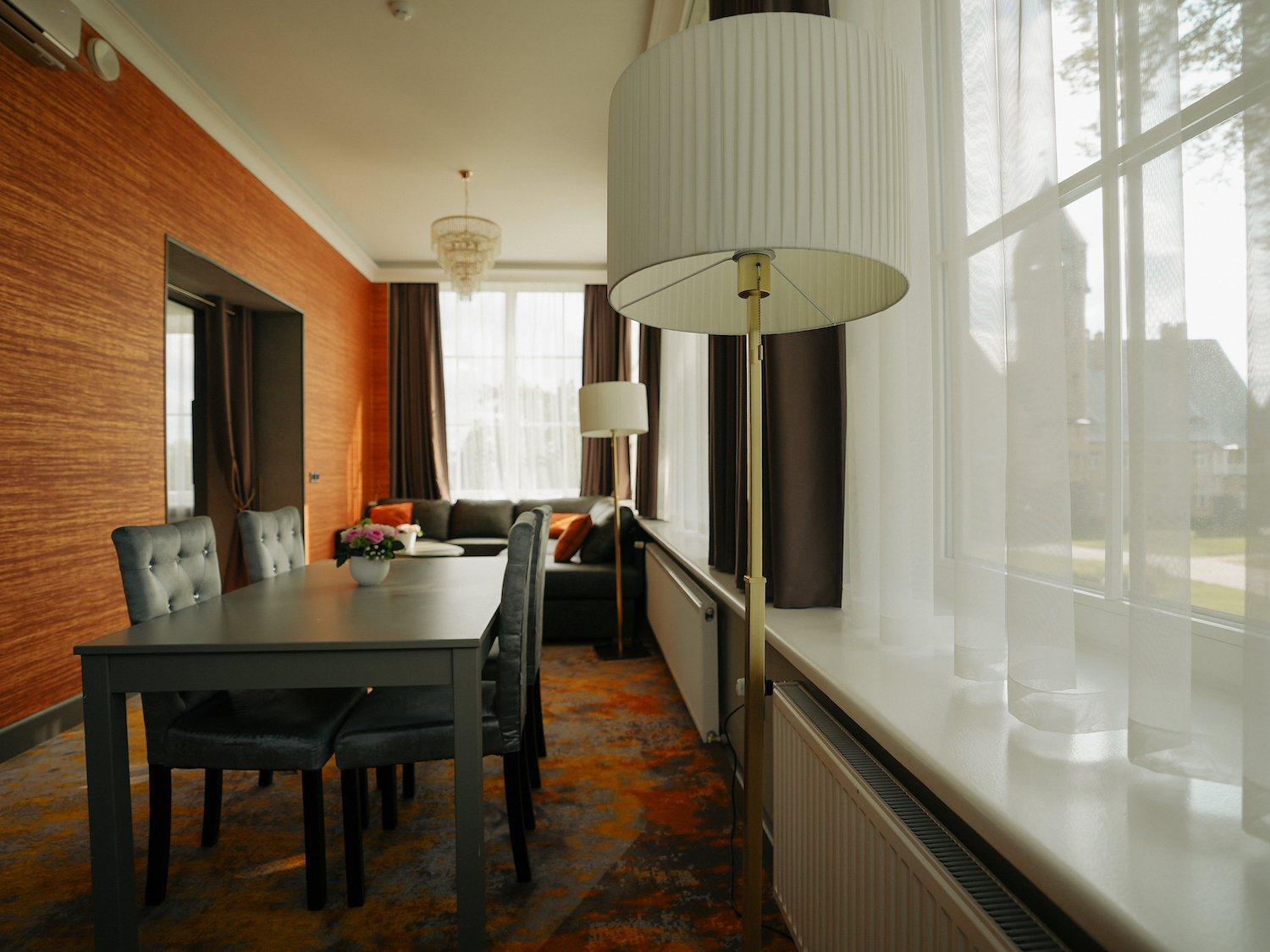 This room also had a bathtub, and we enjoyed every moment there.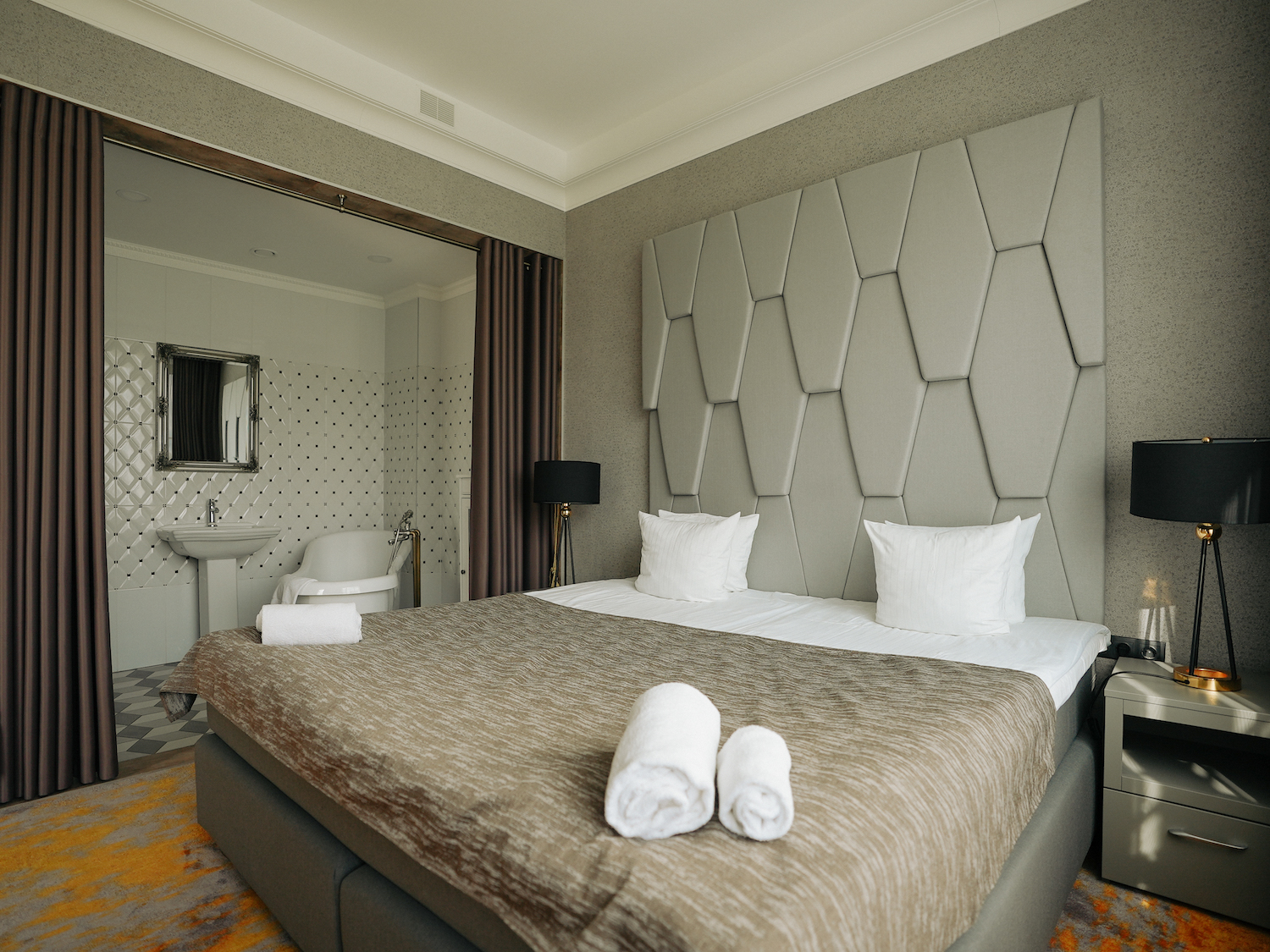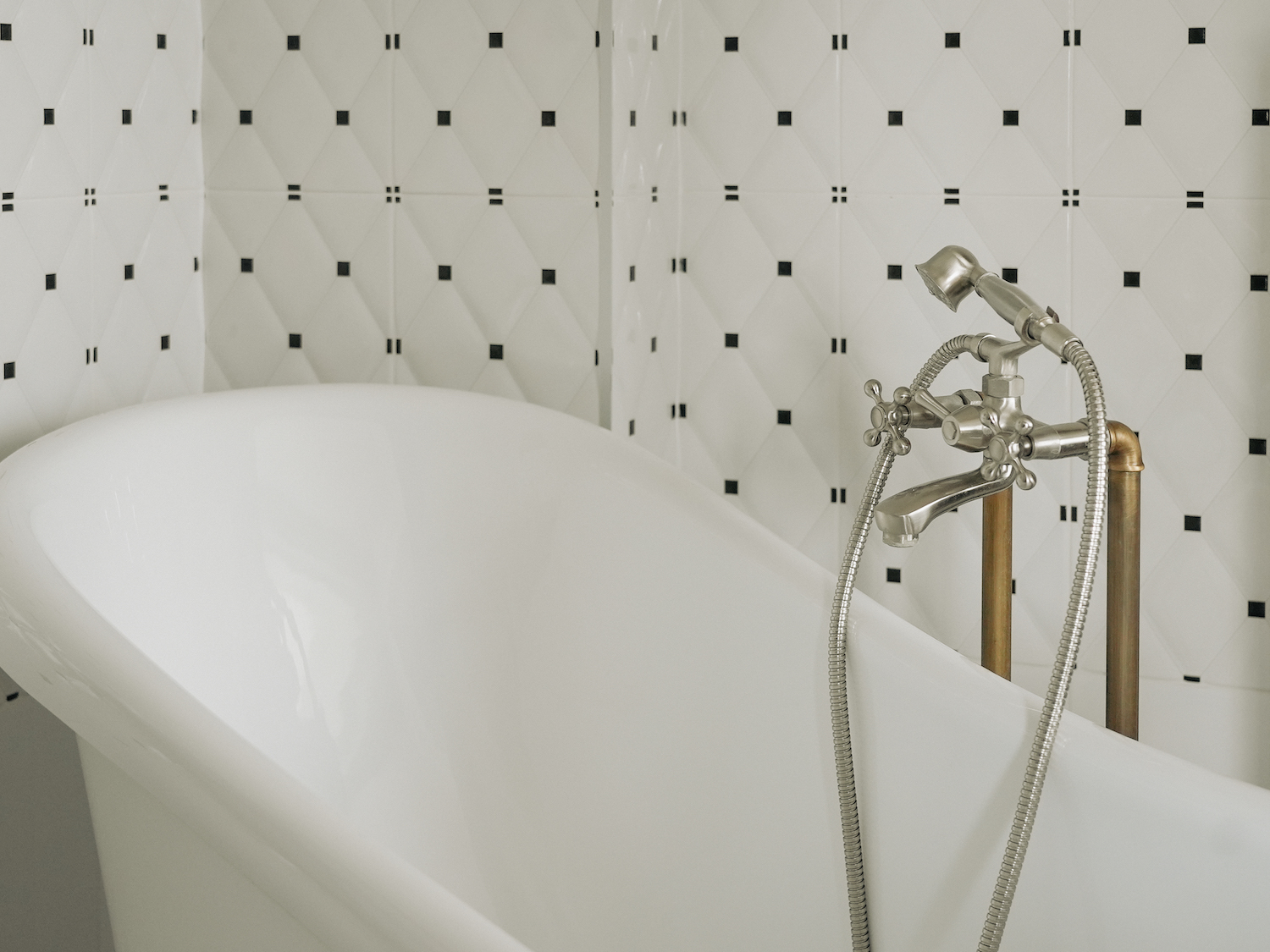 If it now seems from above that we only spent time in the hotel room and the restaurant, that wasn't entirely the case.

Our great passion is photography, and since we were captivated by both the castle and its surroundings, a significant portion of our time was dedicated to photography.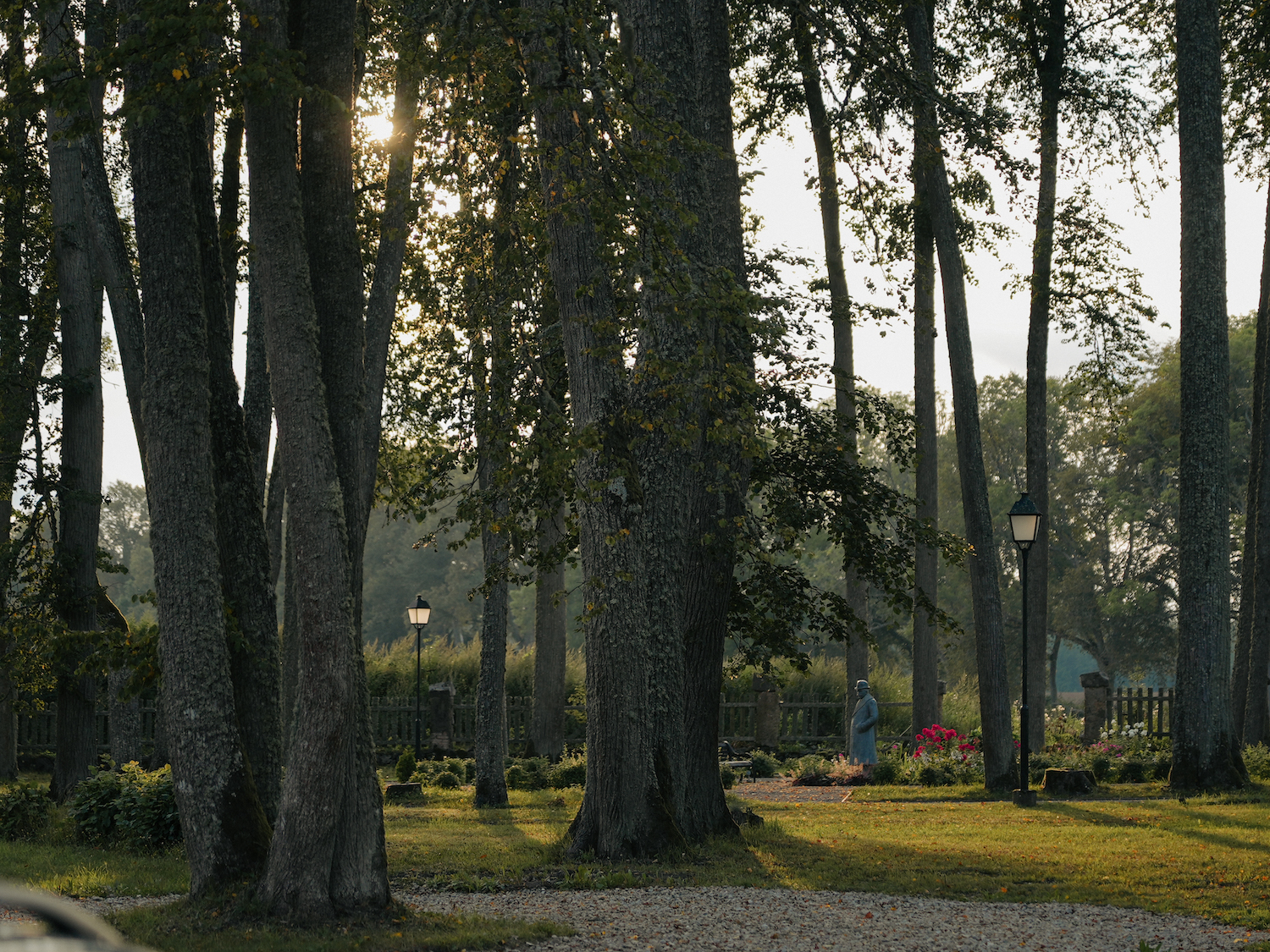 We searched for the perfect angles, the best lighting, interesting spots, and changed clothes multiple times to match the grand castle backdrop. While capturing photos, we came to the conclusion that Wagenküll Castle with its marvelous surroundings is a photographer's dream, the best place for shooting.

So many intriguing spots, nuances, and that aura... wow! We also visited the spa inside the castle, because how often can one say they've gone swimming in a castle?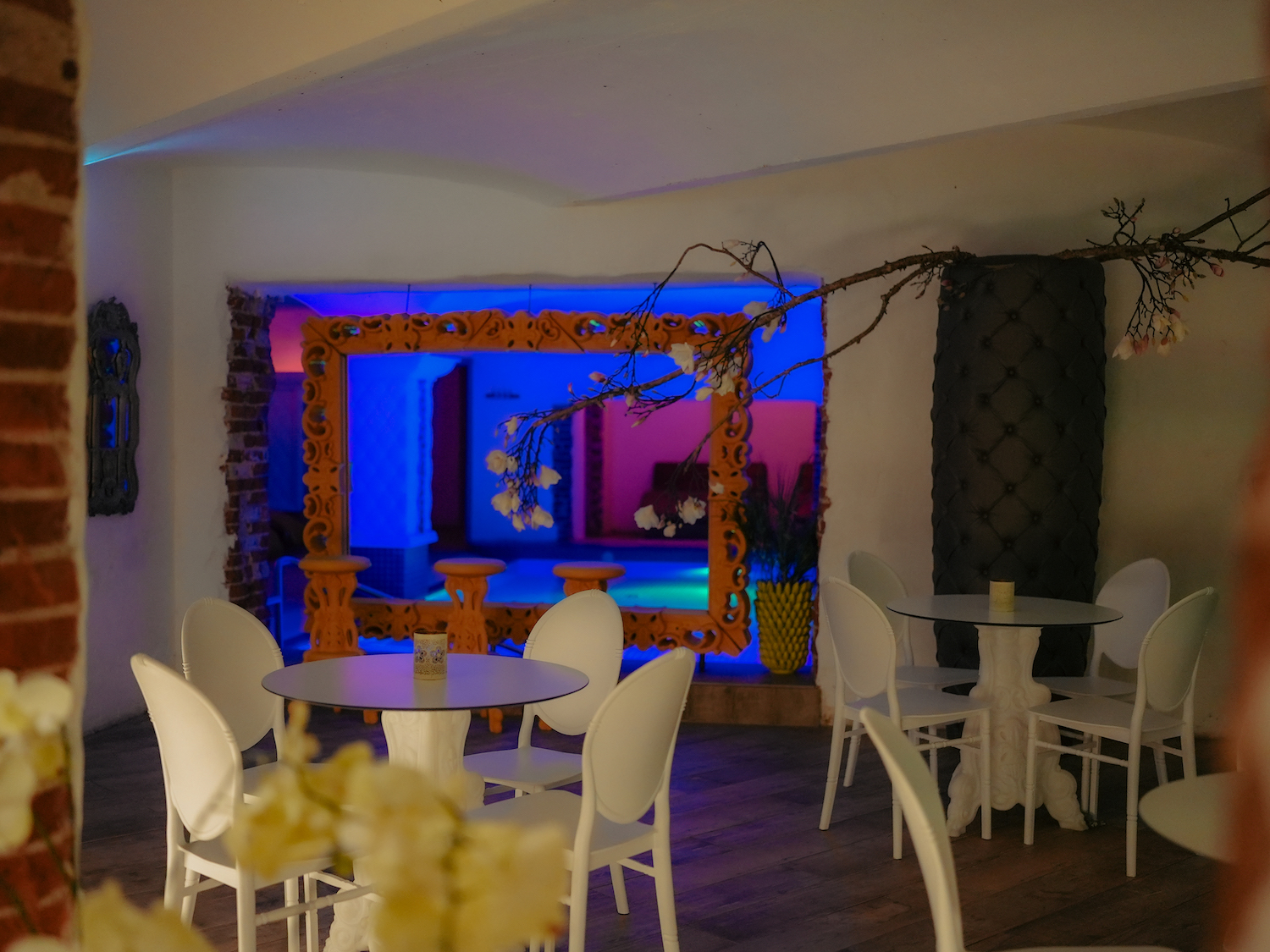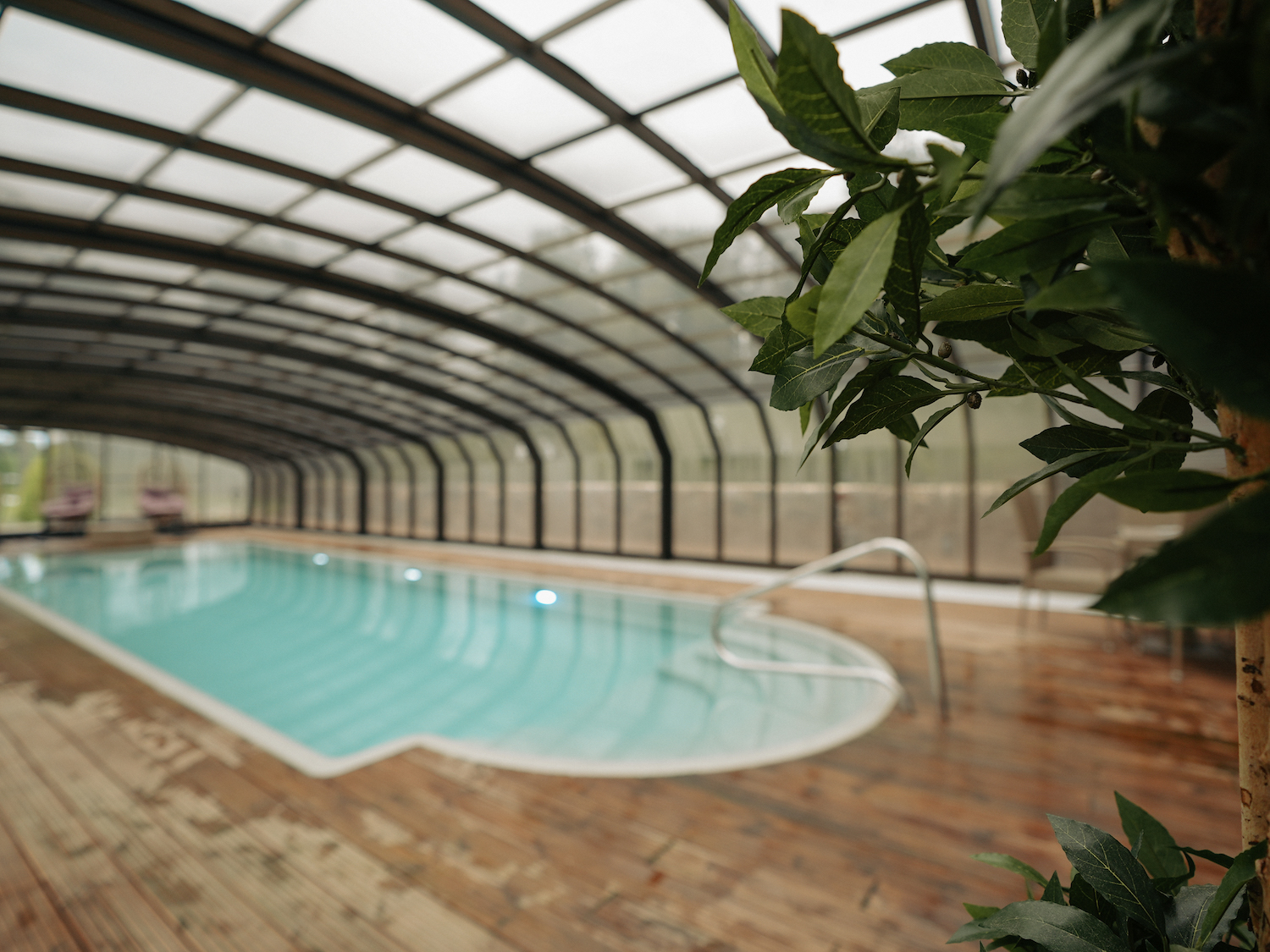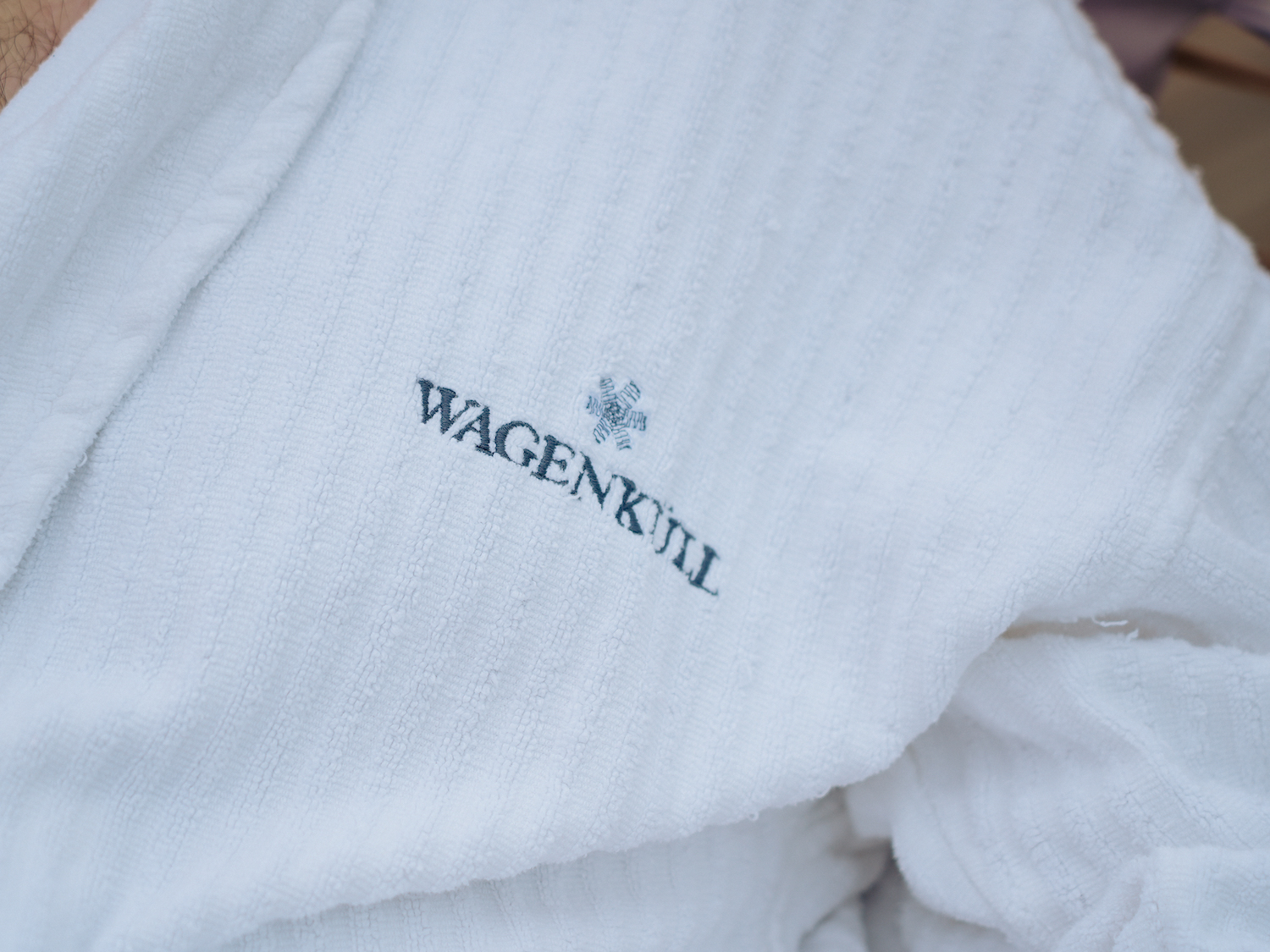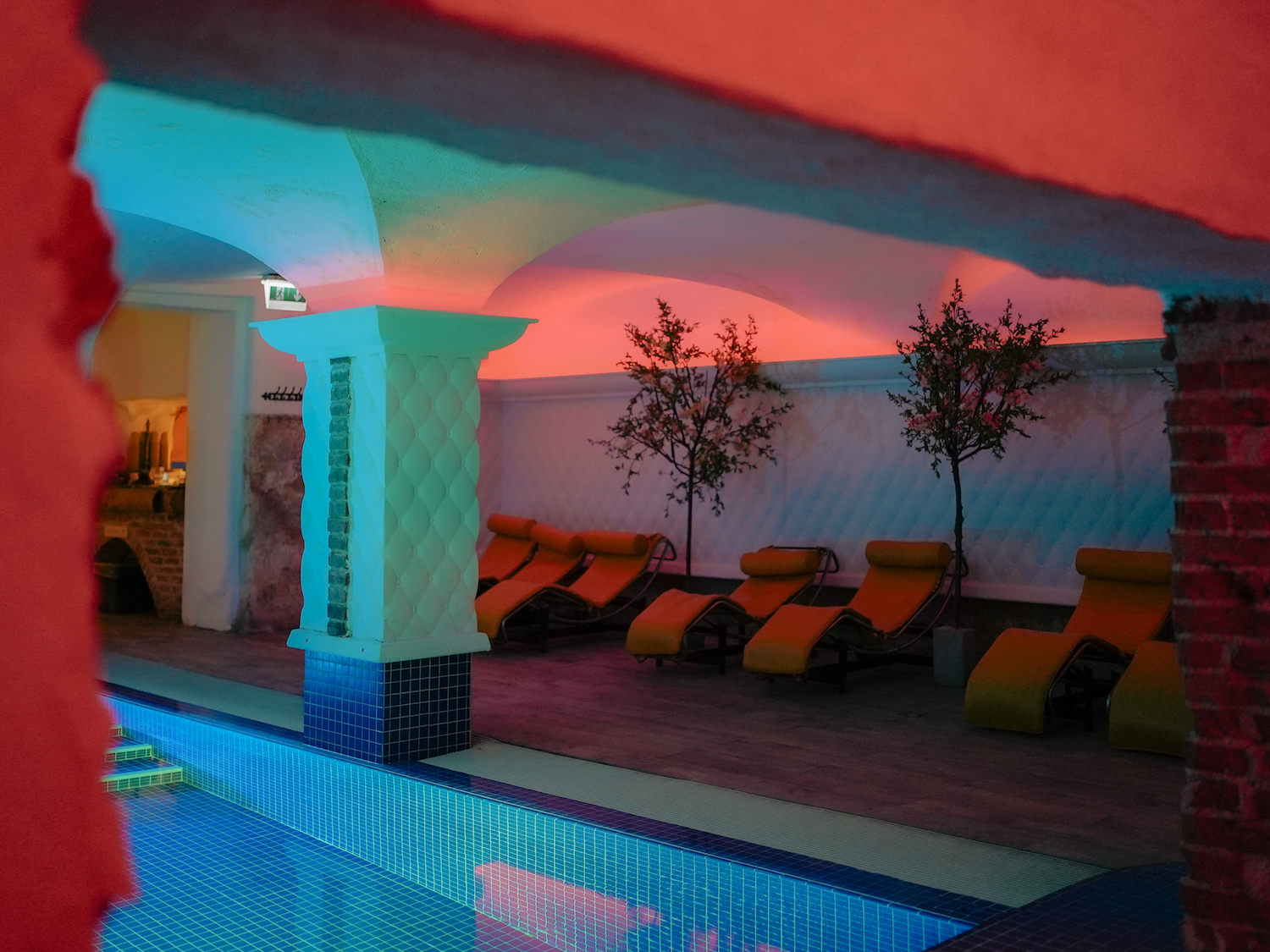 Now we can say we have. The spa was enjoyable, with soft lighting, and surprisingly, there were many different saunas.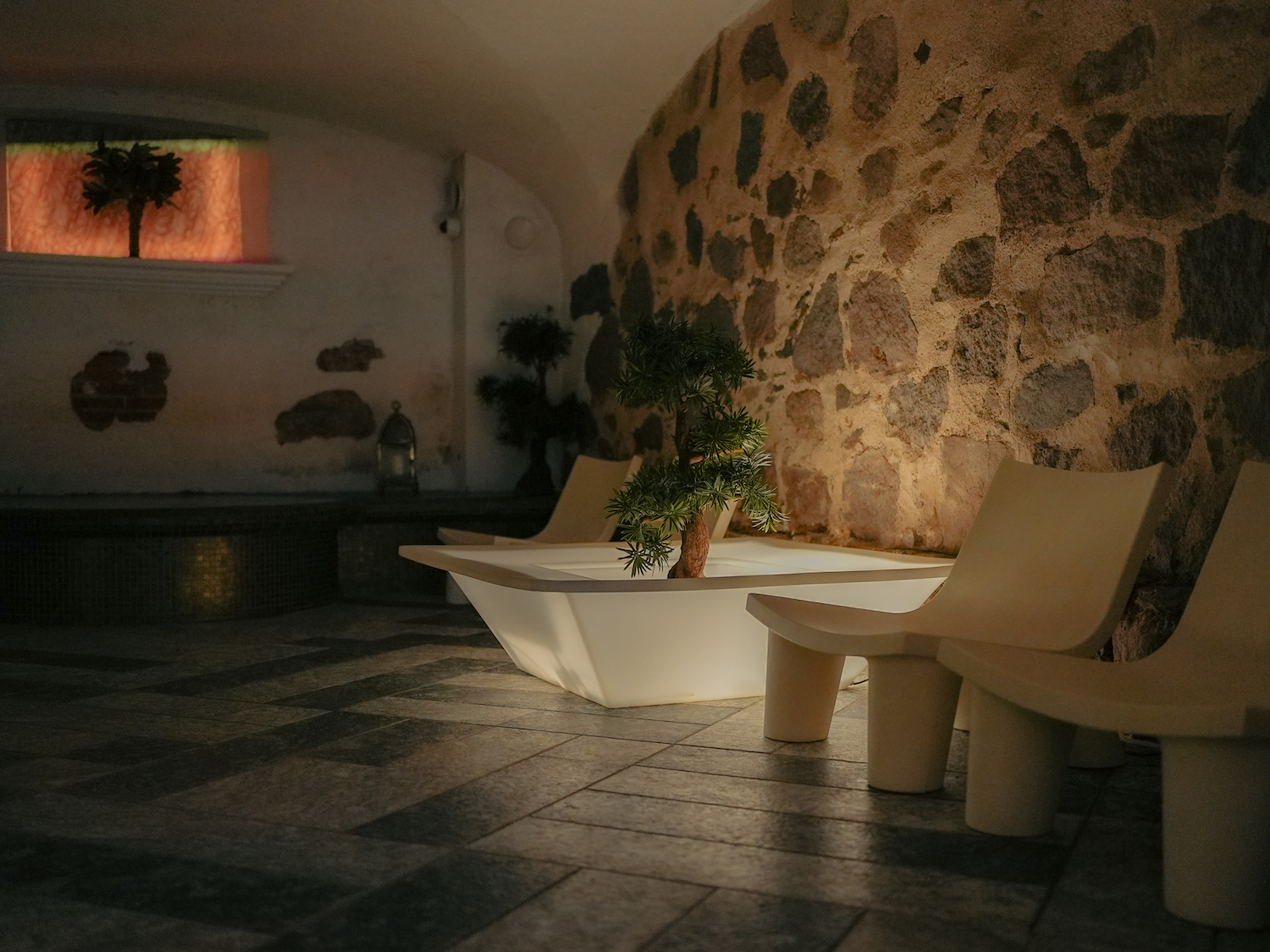 Especially distinctive was, of course, the smoke sauna, with logs brought from an authentic smoke sauna in Põlvamaa.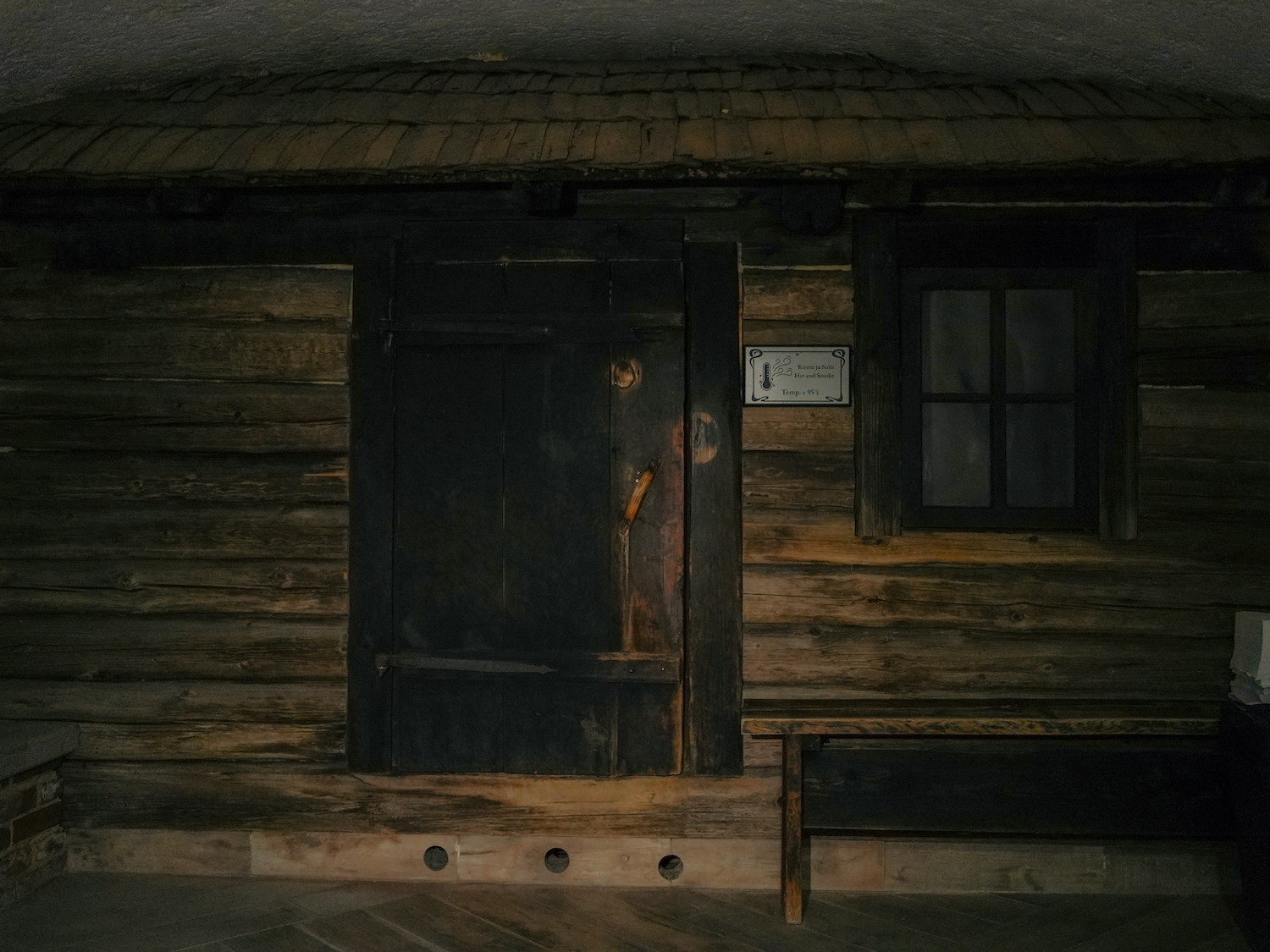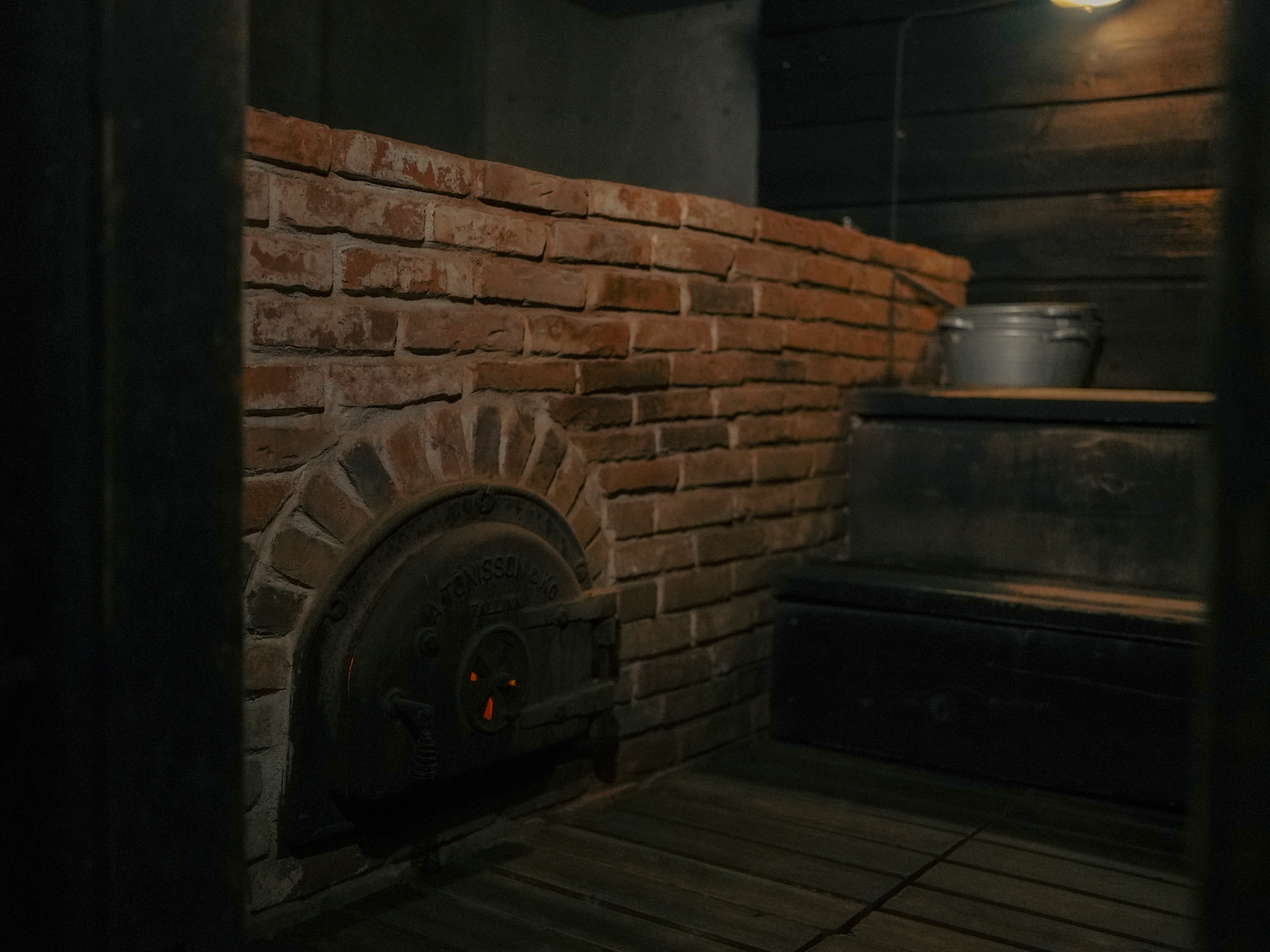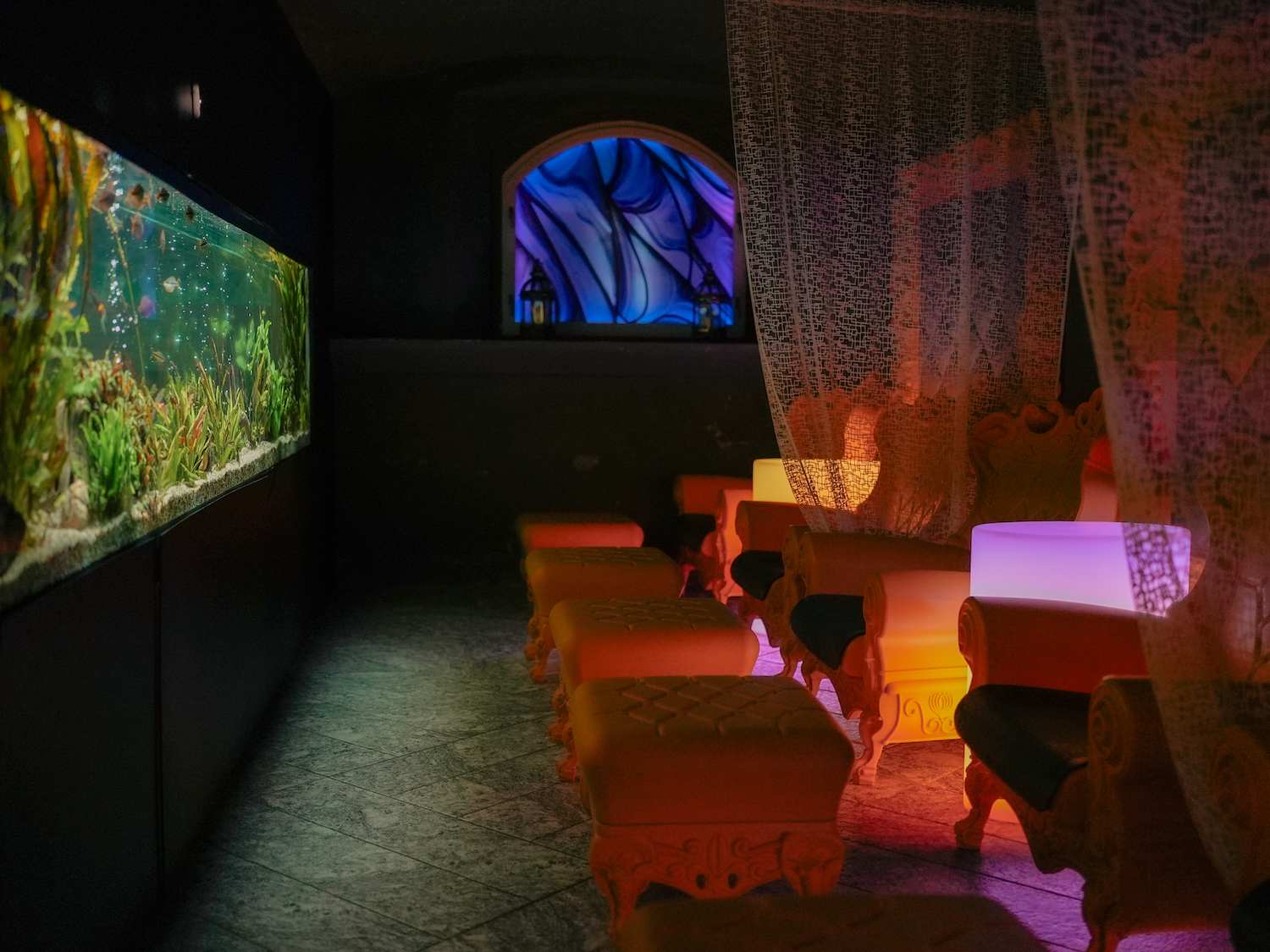 And of course, one cannot fail to mention the outdoor pool and sun terrace as well.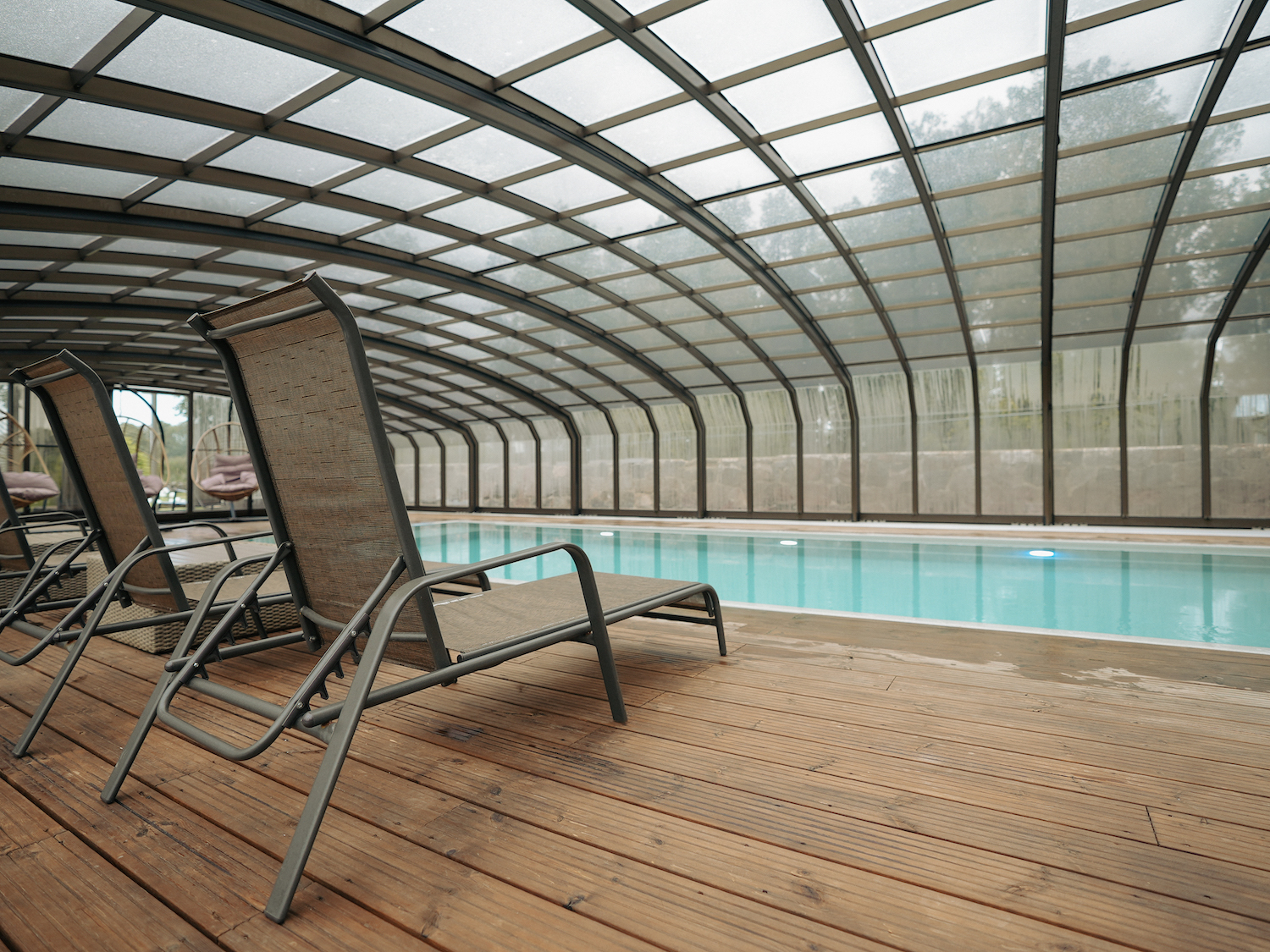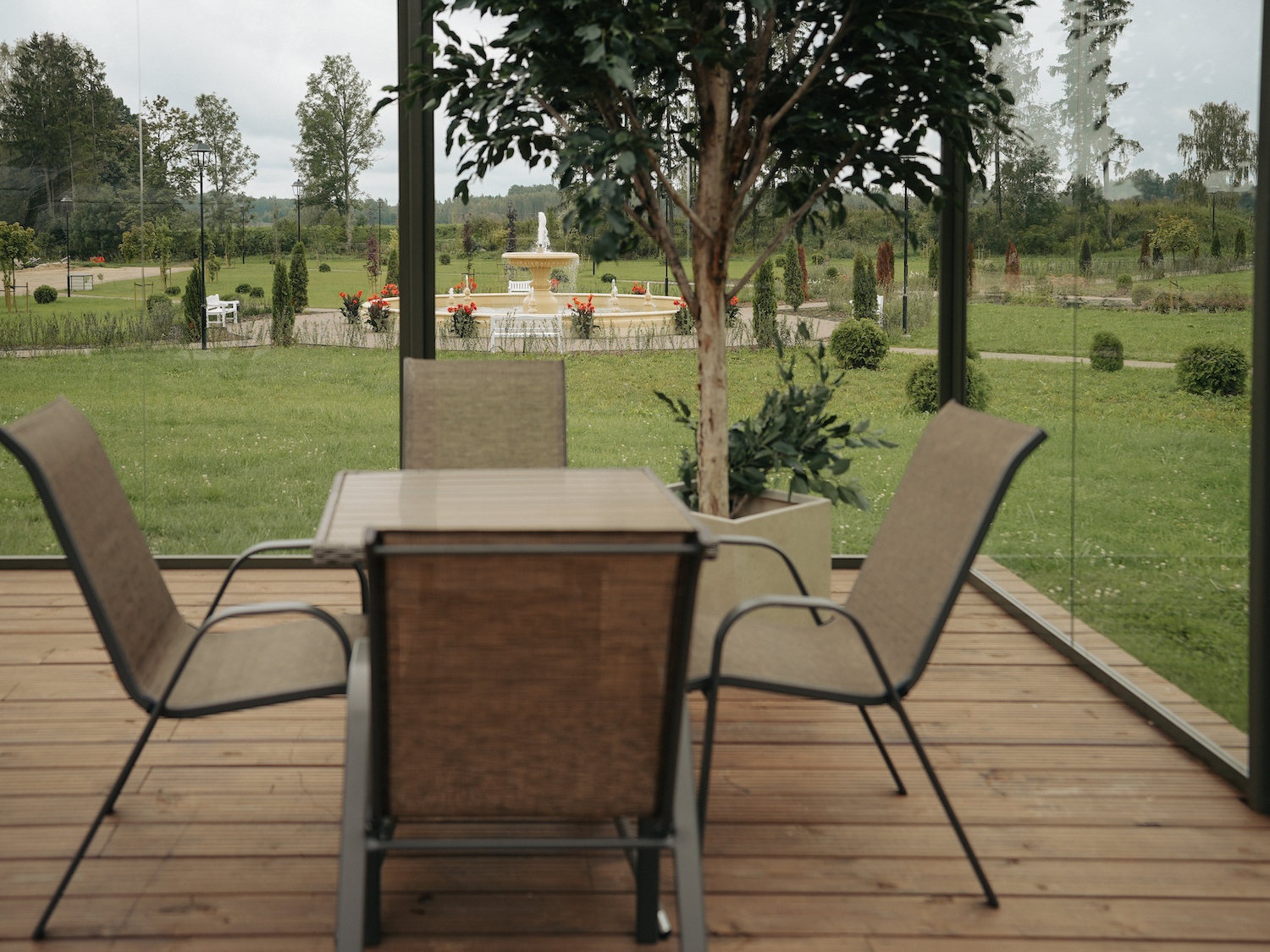 All of this together constituted a relaxing spa experience, and if you're interested, you can also book various treatments. To make your time in the spa comfortable, don't forget to pack your slippers :)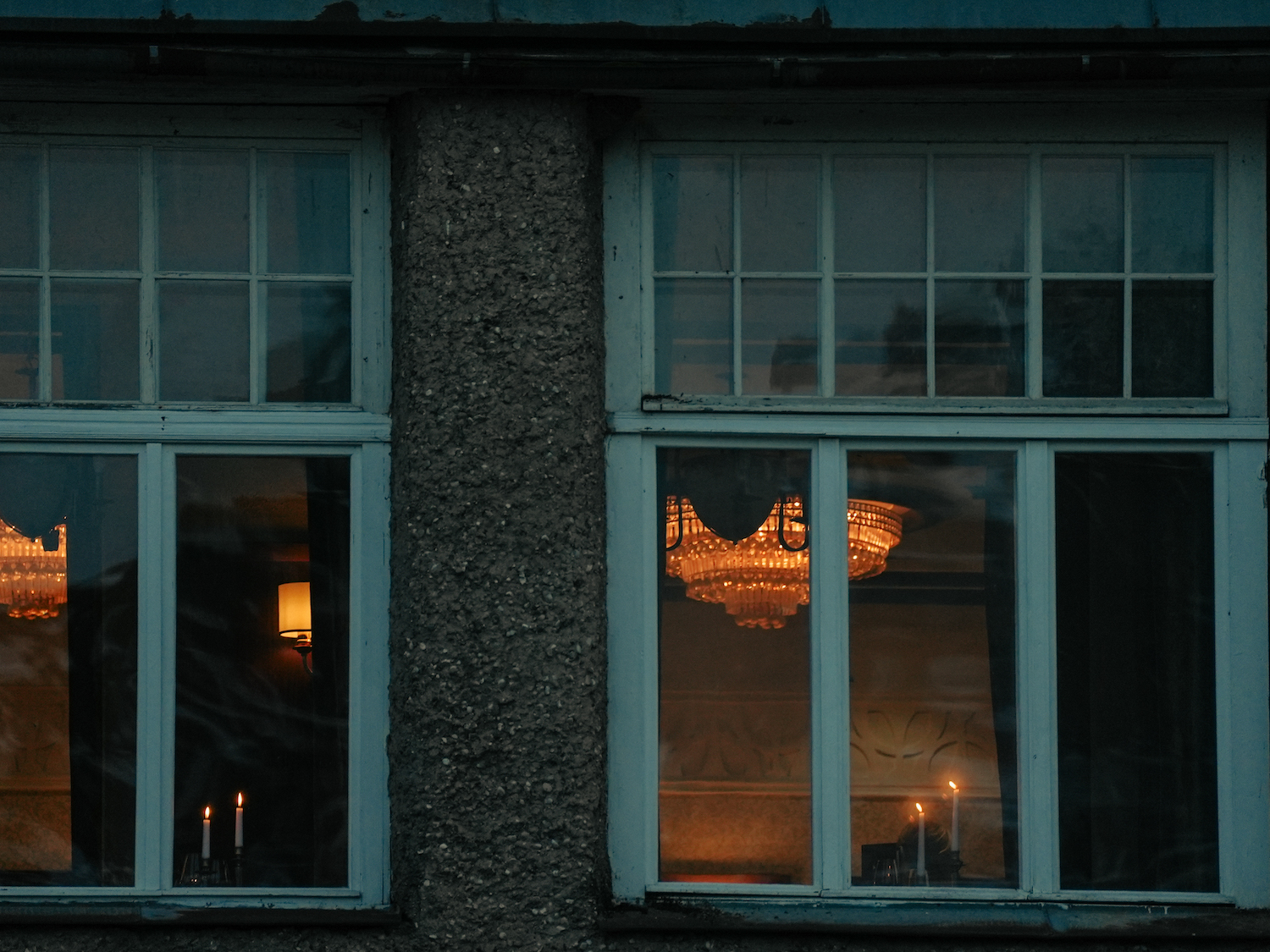 During our visit, clouds alternated with sun and moonlight, and with each change, the castle took on a new appearance, which in turn prompted us to walk around the castle and park again. Our favorite time turned out to be the evening when the castle took on an especially mystical and luxurious look. The evening lighting has been emphasized here, so during your visit, I definitely recommend taking an evening stroll!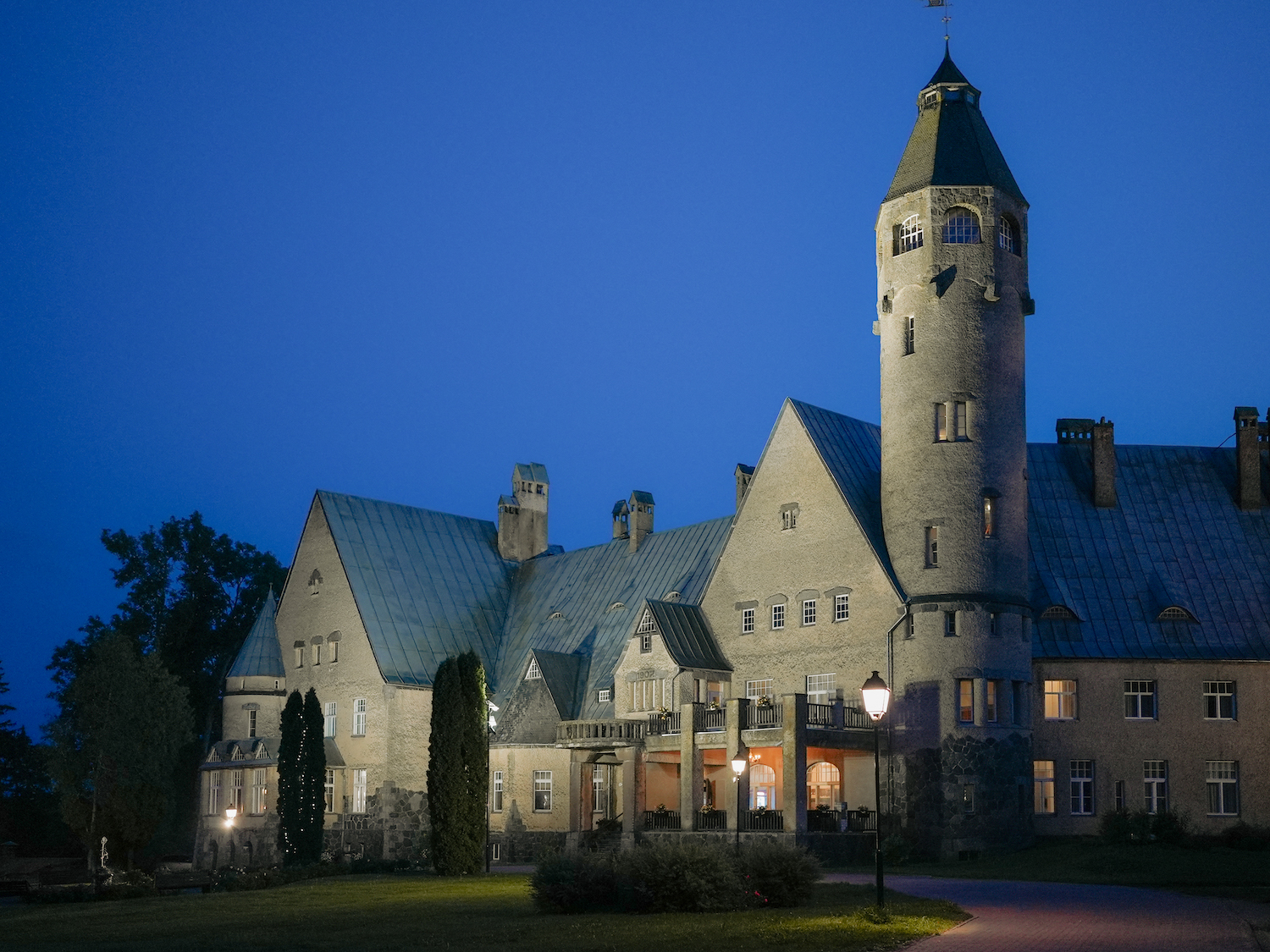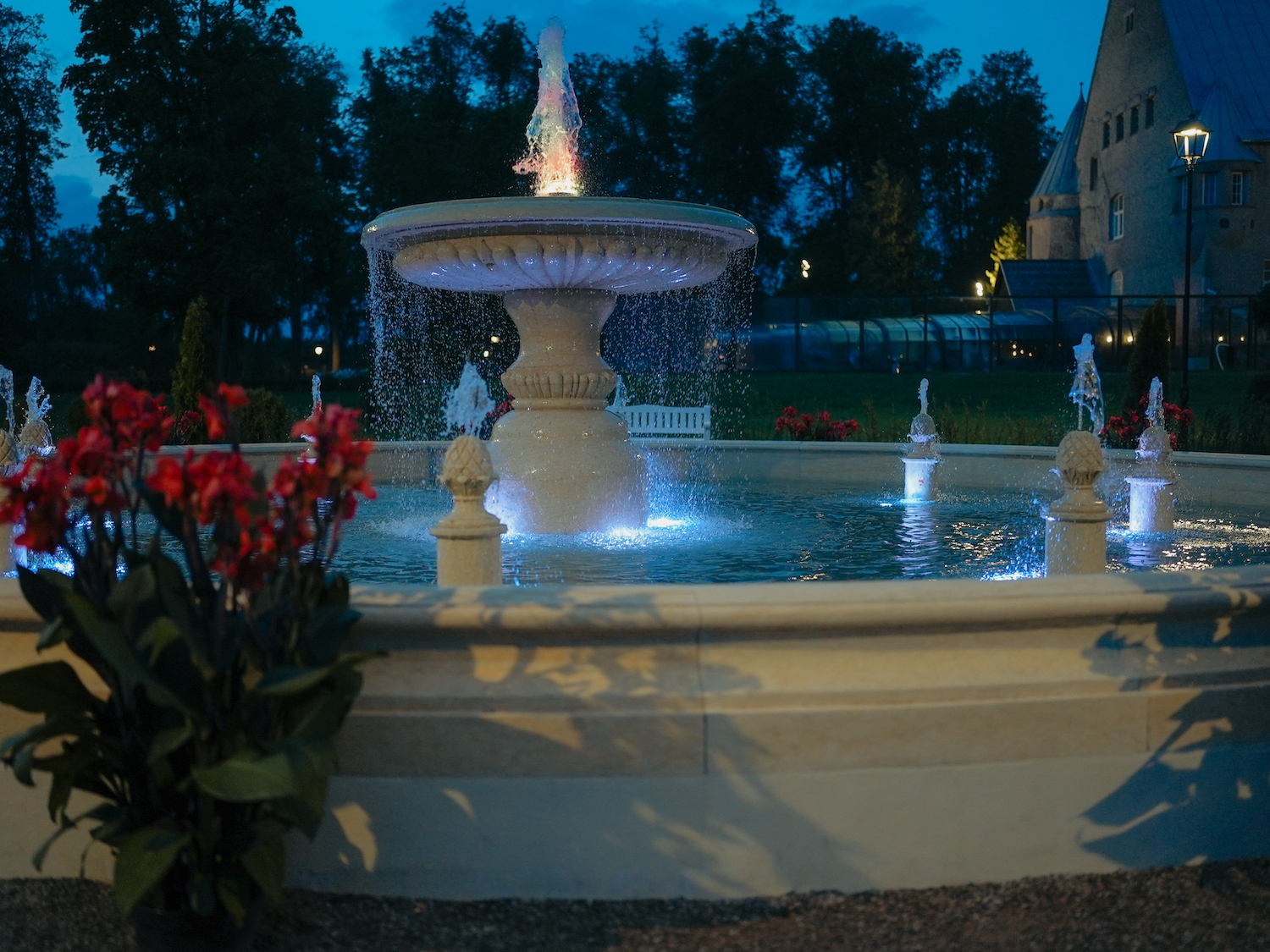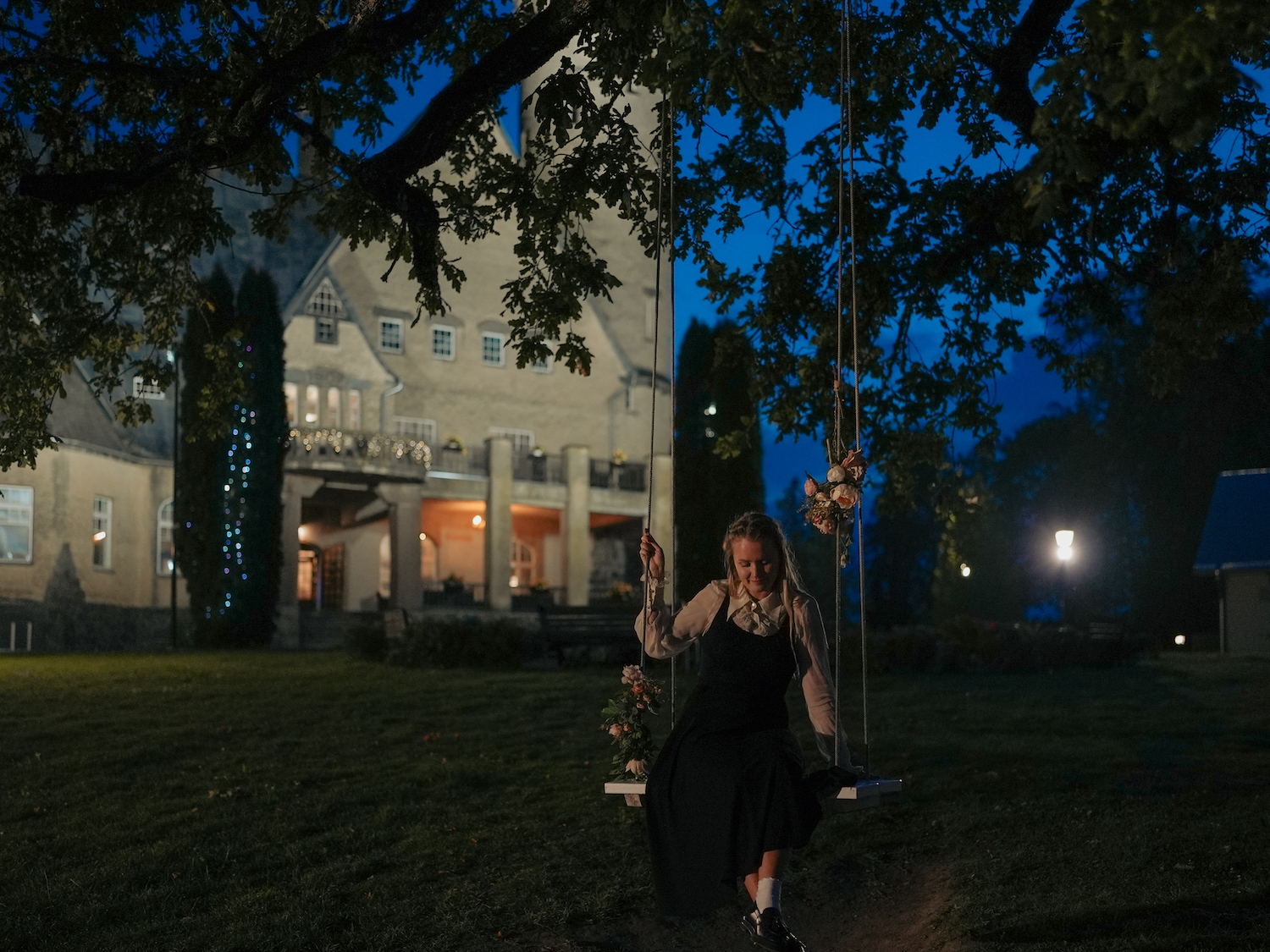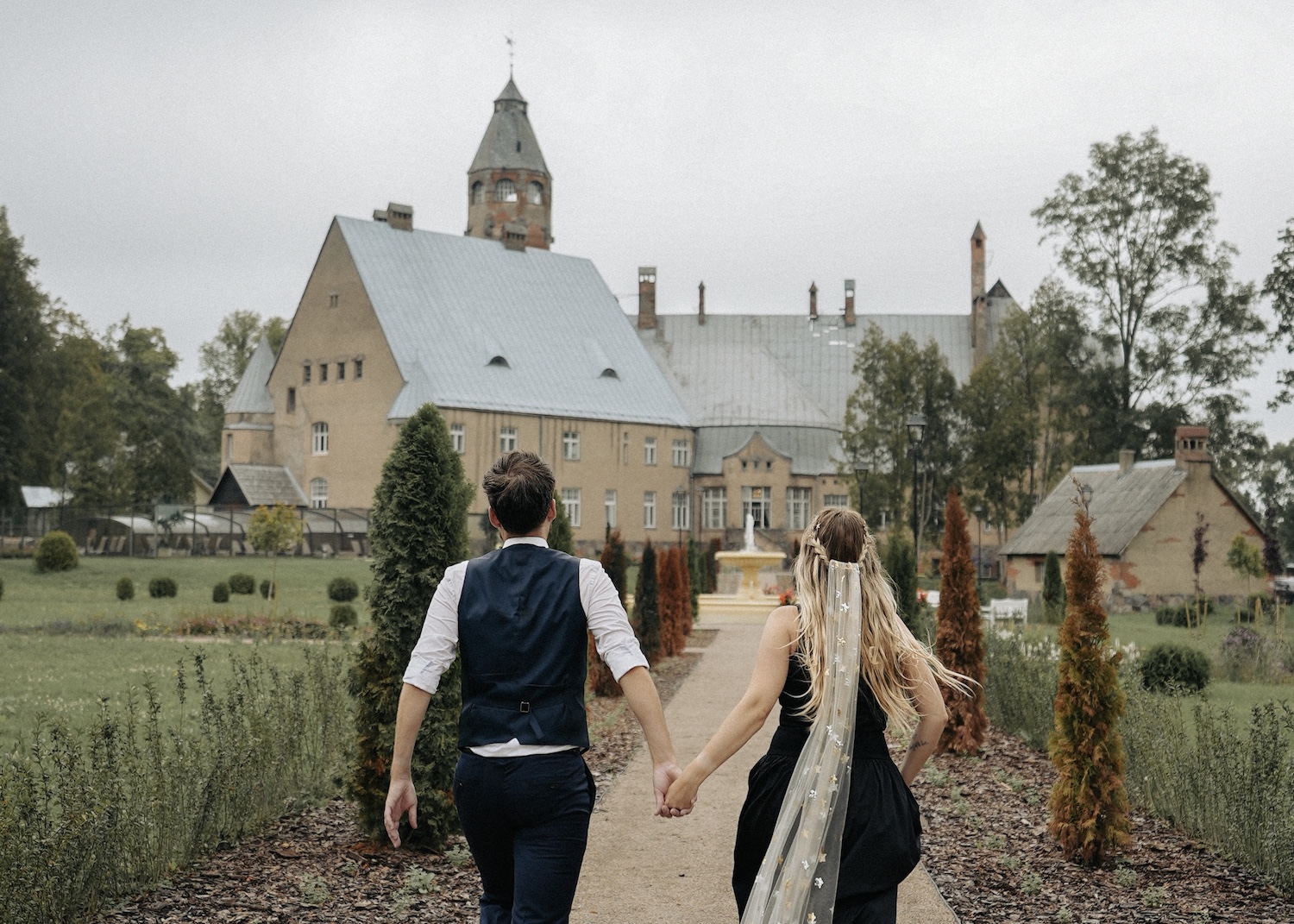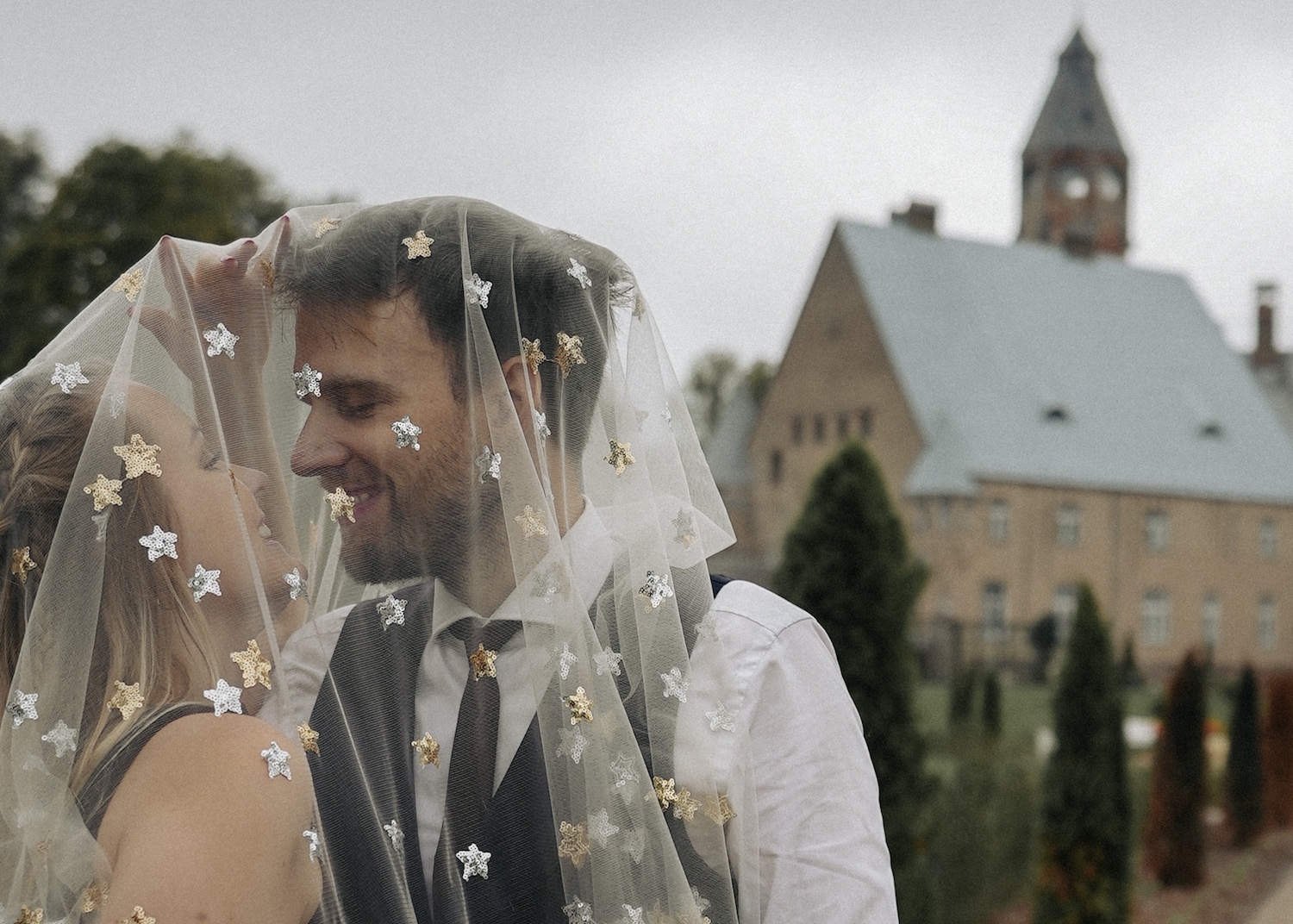 Now that we're back home and looking back at our mini-vacation at Wagenküll Castle Spa, we must admit that our initial emotions were spot on. It truly was a vacation in a fairytale setting. Dream-like hotel room, excellent service both at the reception and in the restaurant, and that castle ambiance that accompanied us at every moment. If you're still unsure about visiting Wagenküll Castle Spa, we definitely give it a thumbs up.


Book your visit to Wagenküll Castle Spa HERE

You can find more photos and stories from our vacations on our Instagram!
Safe travels!
Liis and Ben