Metsjärve holiday center and the perfect weekend in Põlva county
Põlva county is surely one of the prettiest and scenic areast in Estonia so we were really looking forward to our weekend at the Metsjärve holiday center. The road from Tallinn is ofcourse longer than our roadtrips are usually, but October is probably the nicest time for such a drive. The beautiful golden autumn along the way made the trip seem shorter and we also decided to have a small walk and lunch in Põltsamaa, which made the drive even nicer.

Metsjärve vacation center is almost like a hidden gem in the middle of the forest of Põlva county. It hides so many different possibilities and also exciting plans for the future. You are looking for a place to host an event? Metsjärve. Or maybe you are looking for a romantic getaway destination for two? Metsjärve. Active weekend with friend or family? Metsjärve.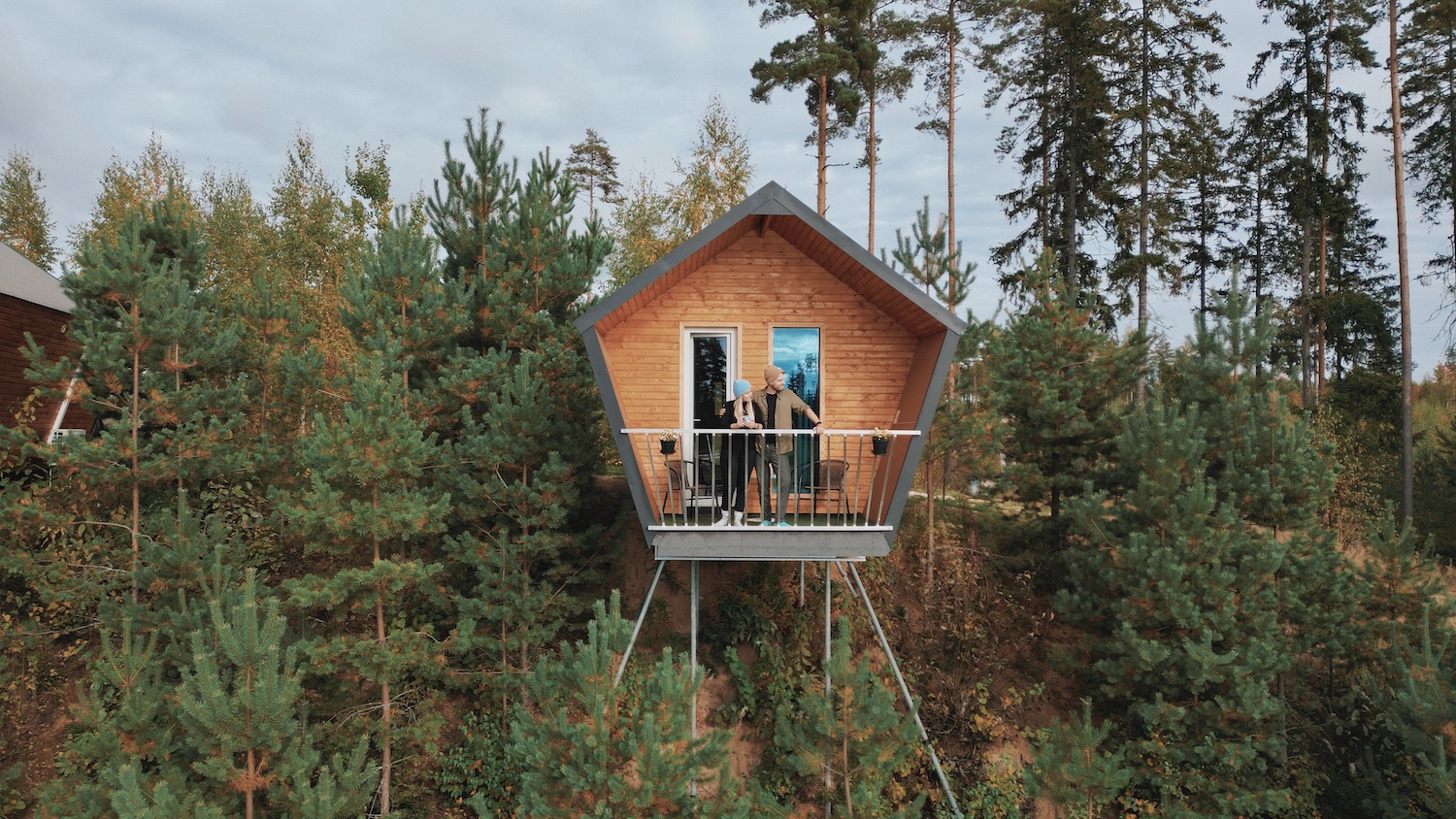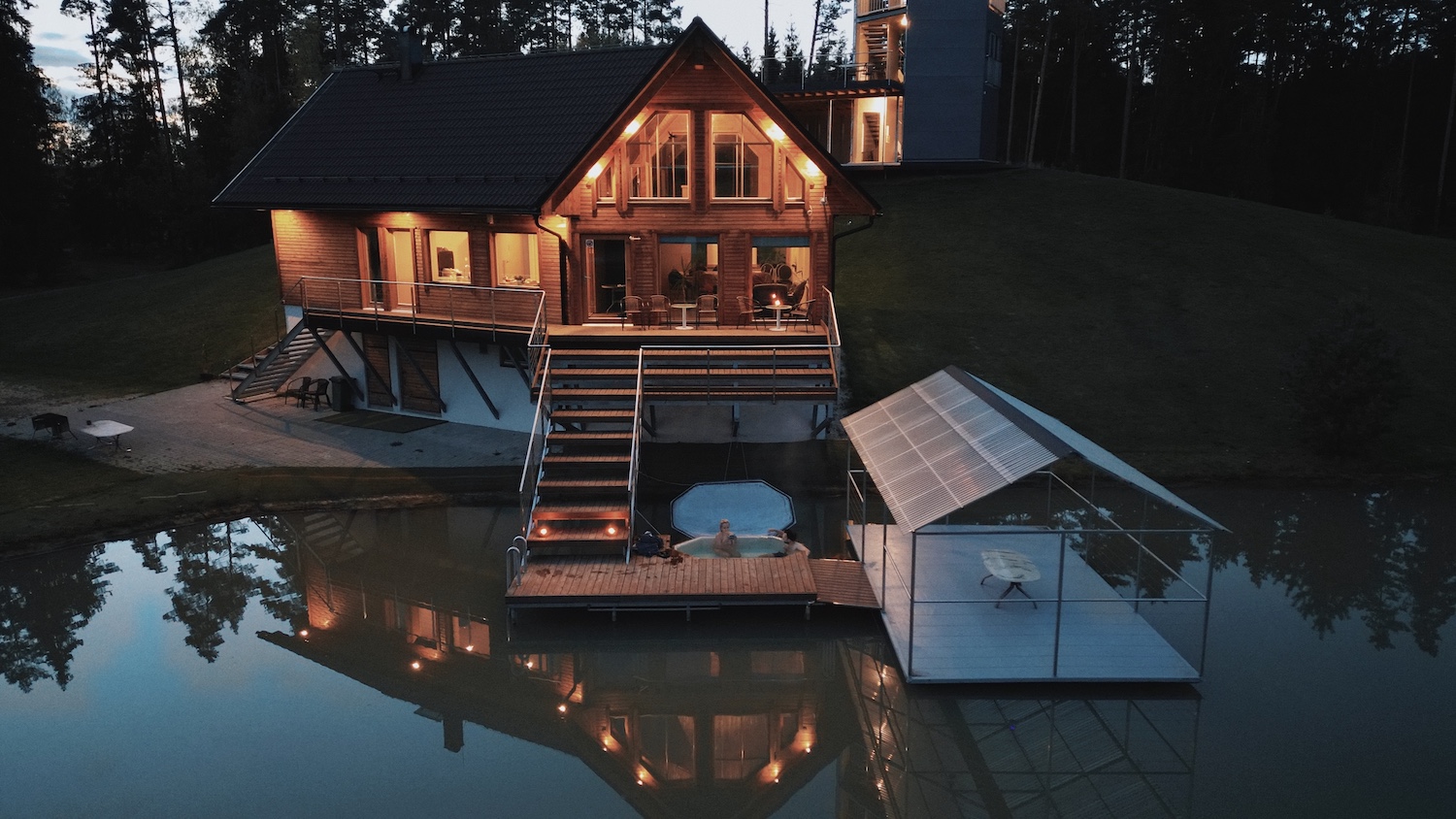 In the sunny afternoon we arrived at the main house of theMetsjärve vacation center that also includes a spacious terrace and a very unique hot tub built in the lake.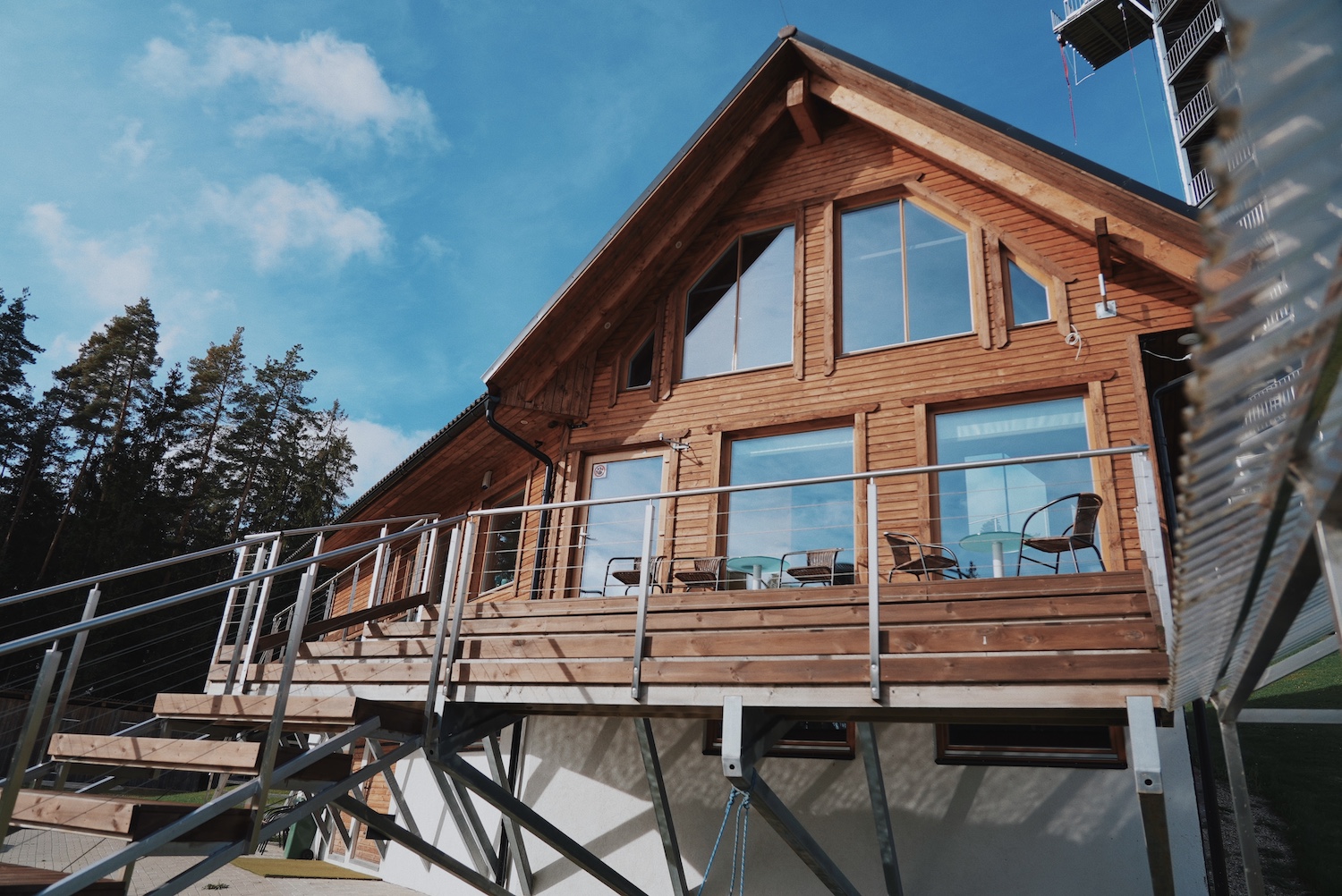 The main house is really spacious andthe two bedrooms on the second floor of the house can accommodate up to ten people so it can be a suitable destination for families and groups or even seminars.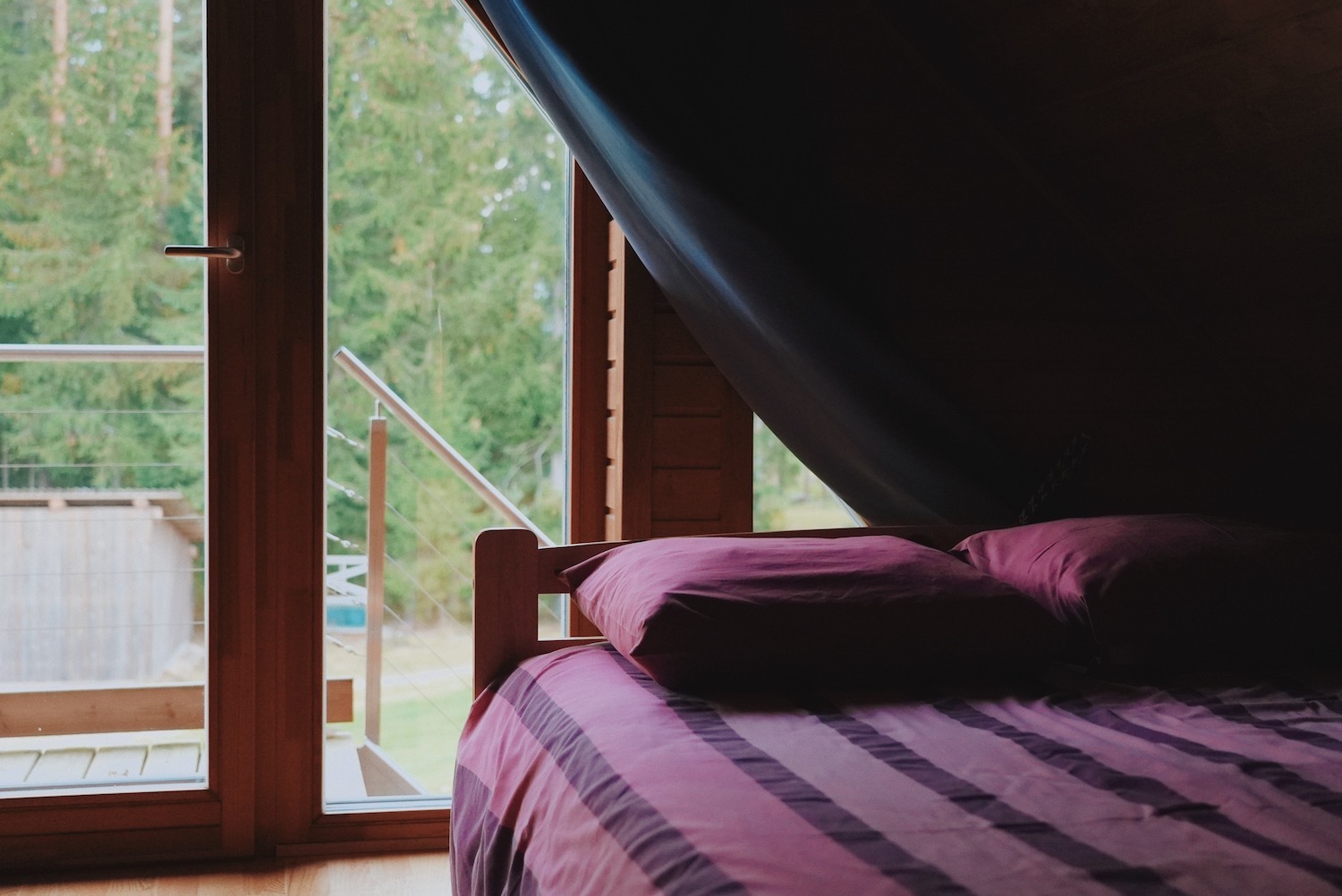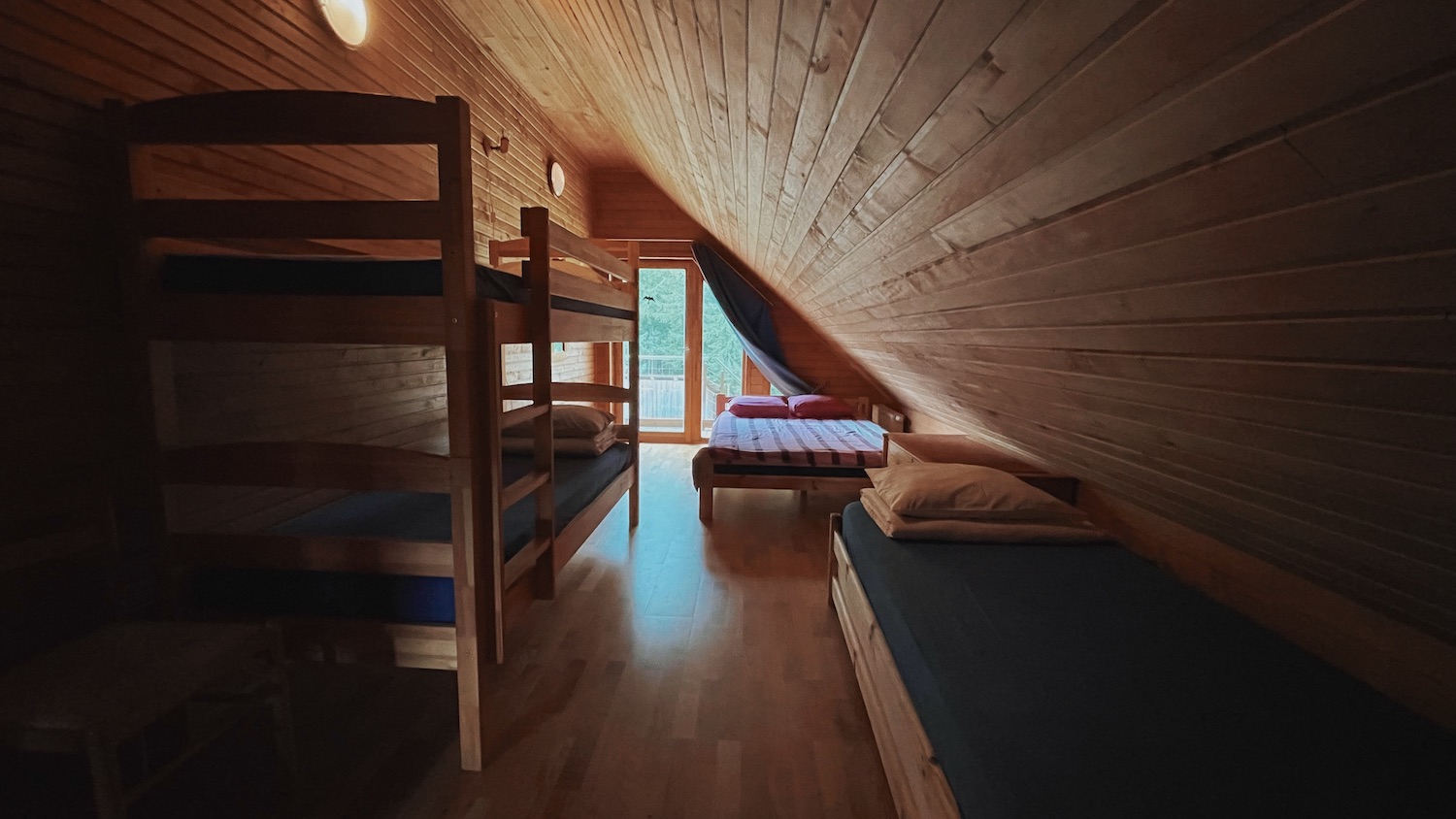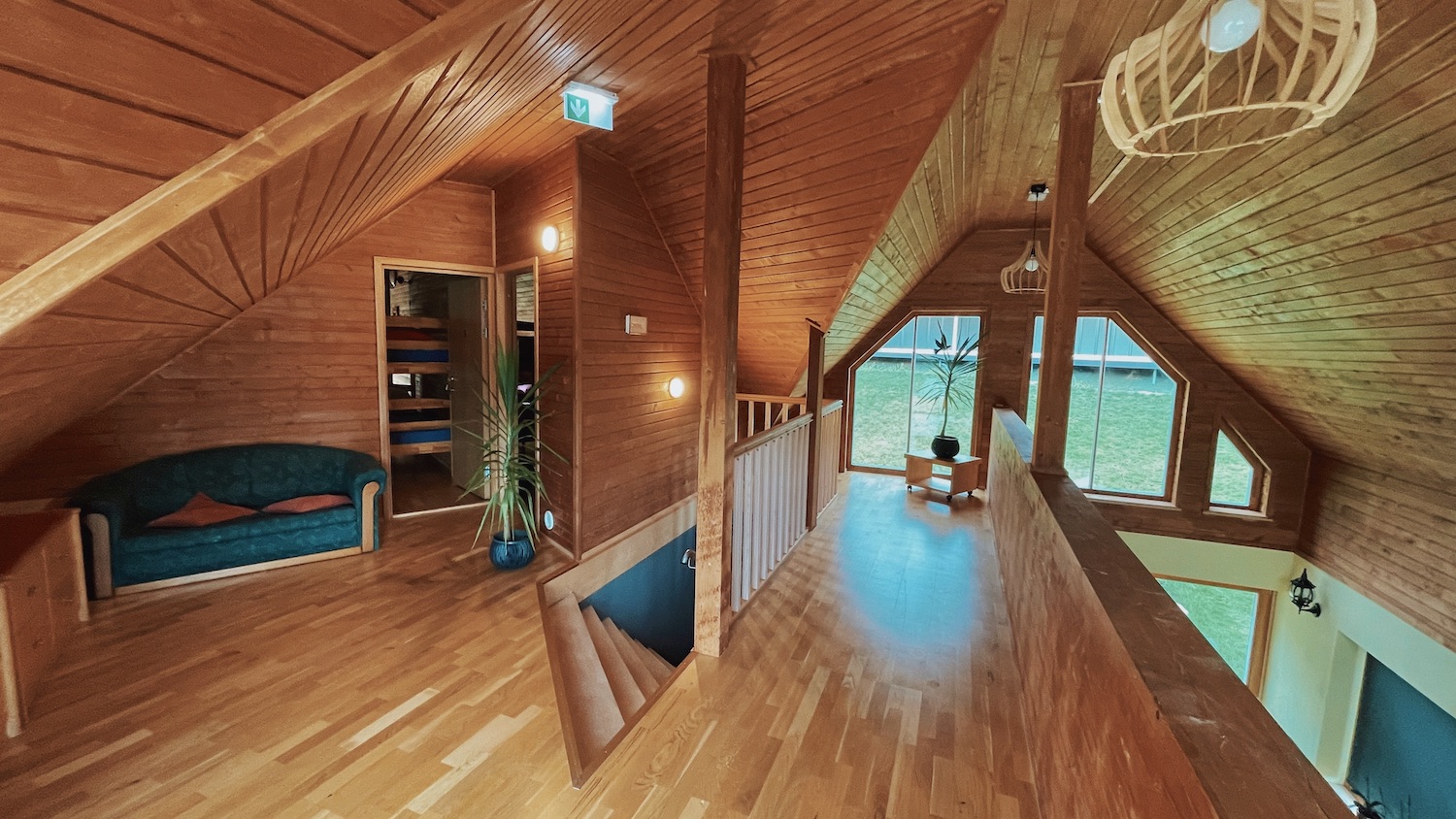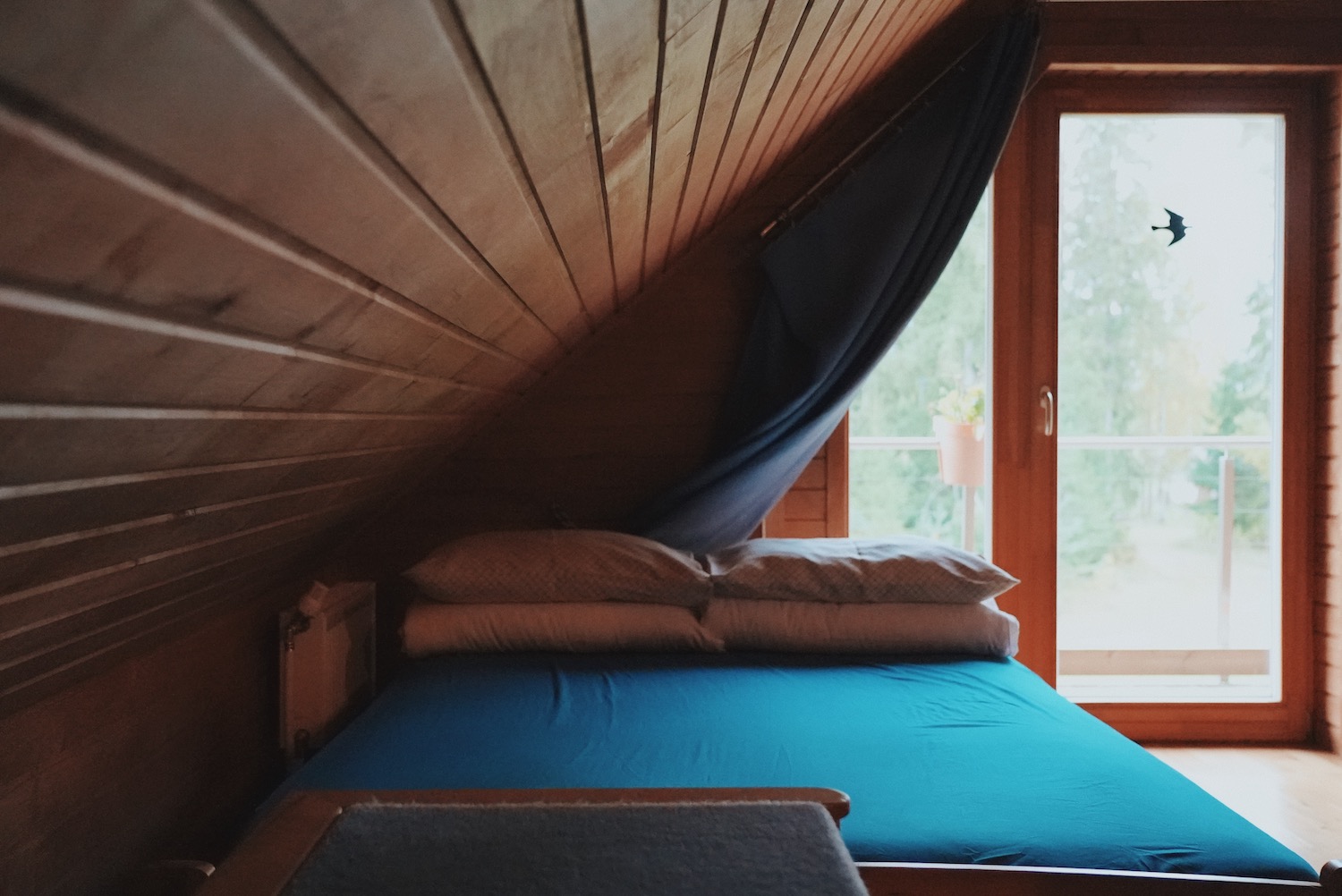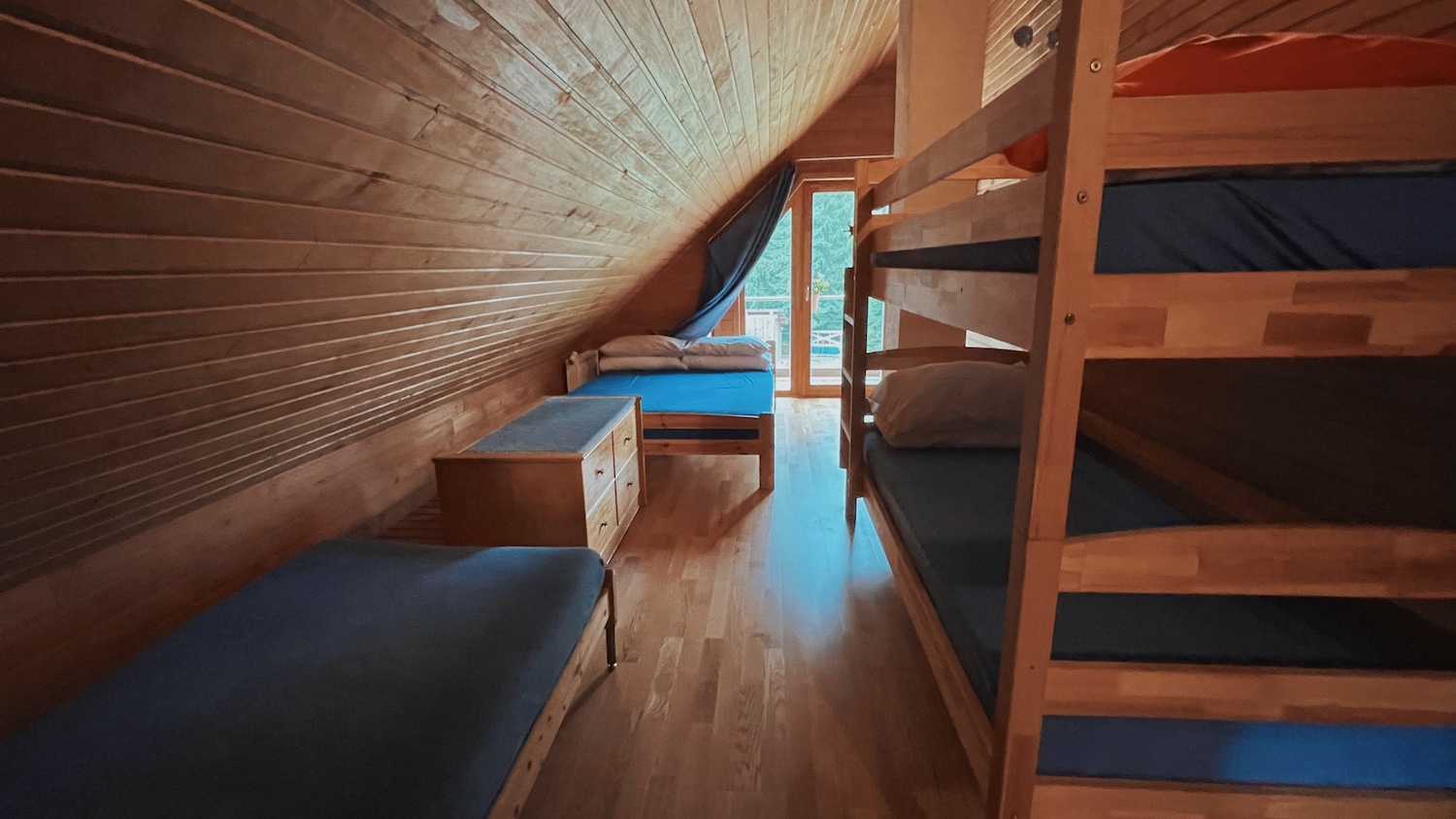 On the first floor ofMetsjärve vacation center you will find a big kitchen if everything you might need for cooking.There's a stove, an oven, a big frighe, a microwave, a toastes, an automated coin based coffee machine (2 euros needed) as well as a dish washer.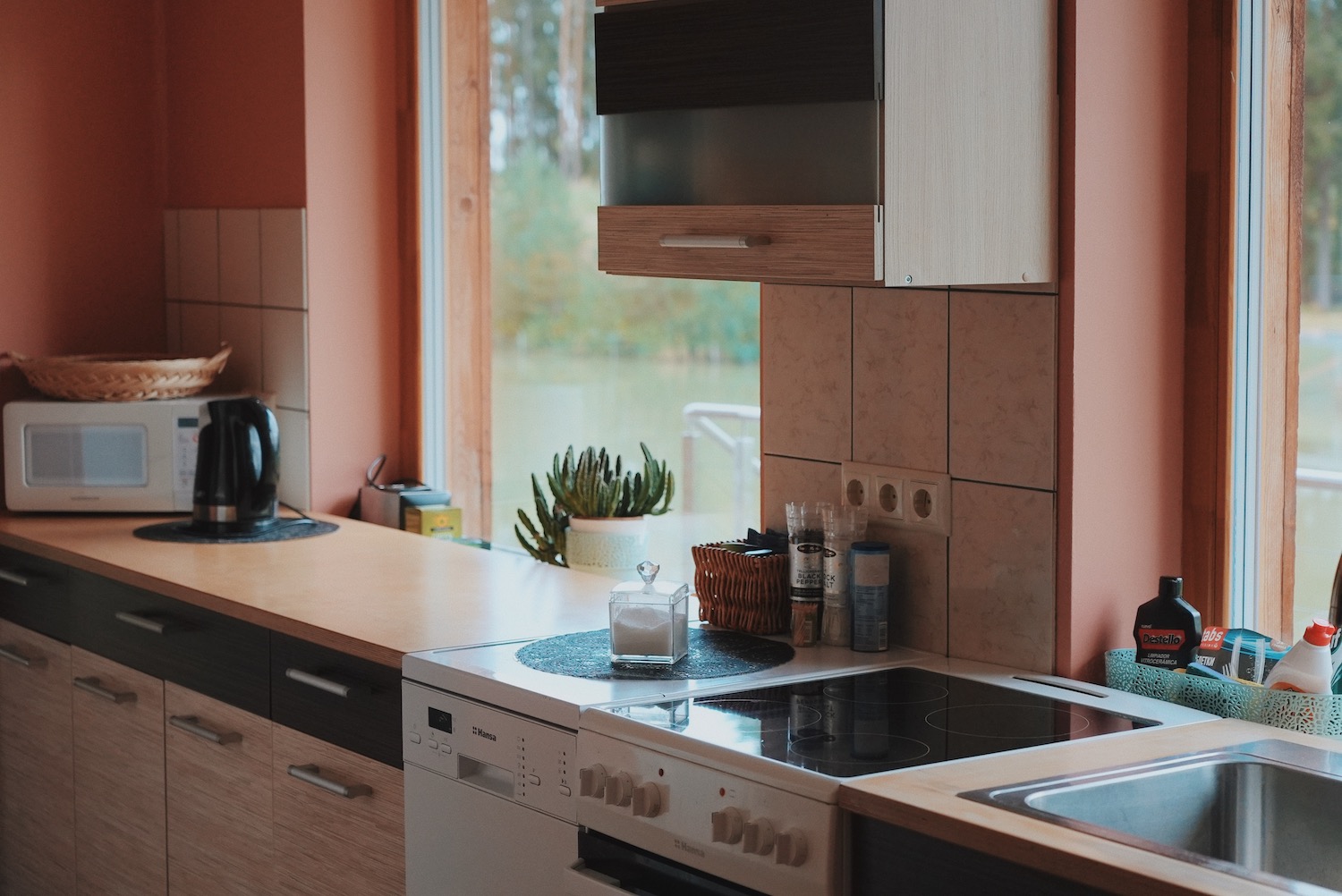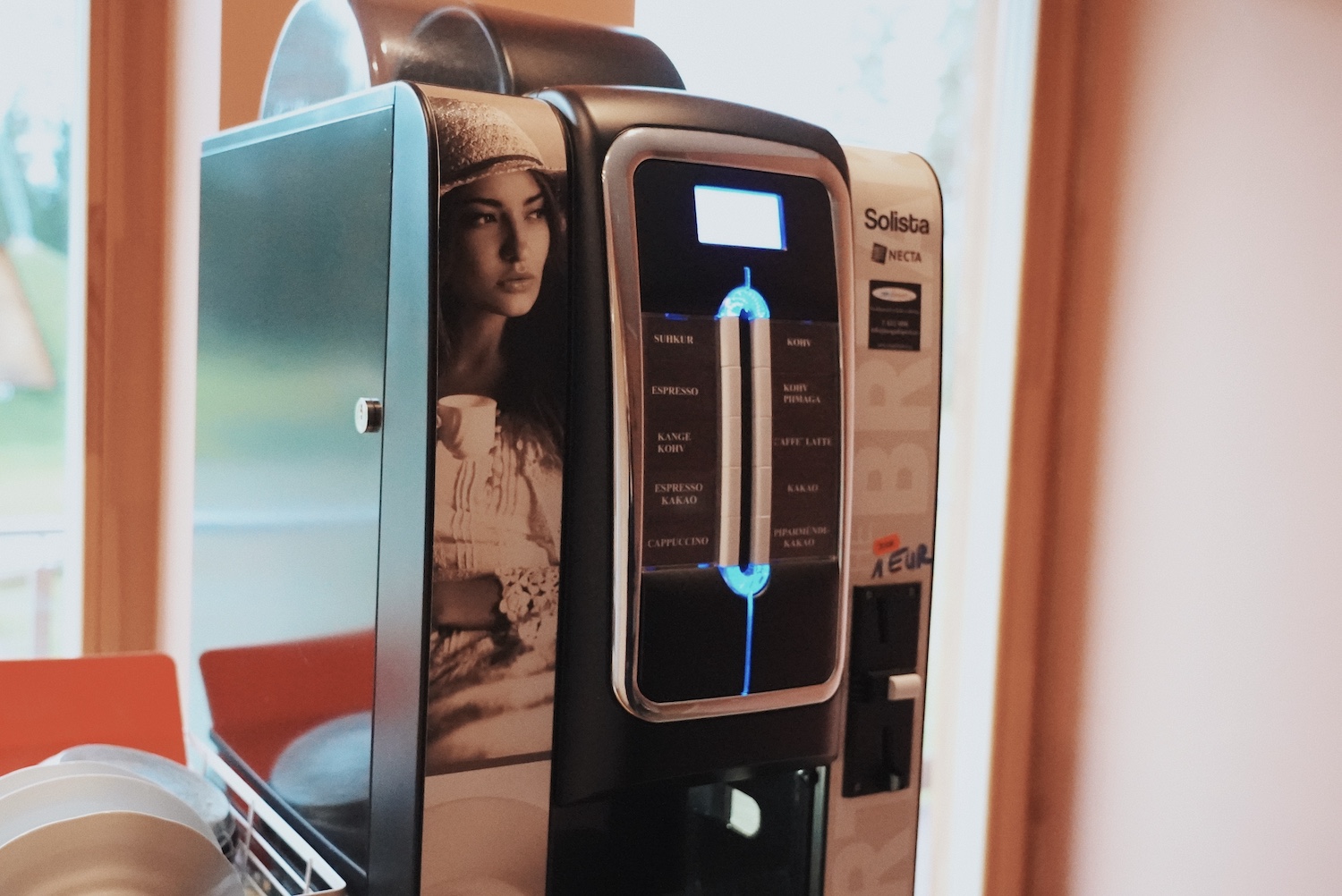 Next to the kitchen is located a washing room with a shower and a sauna - you can also access the terrace straight from there in order to hop into the lake or into the hot tub :)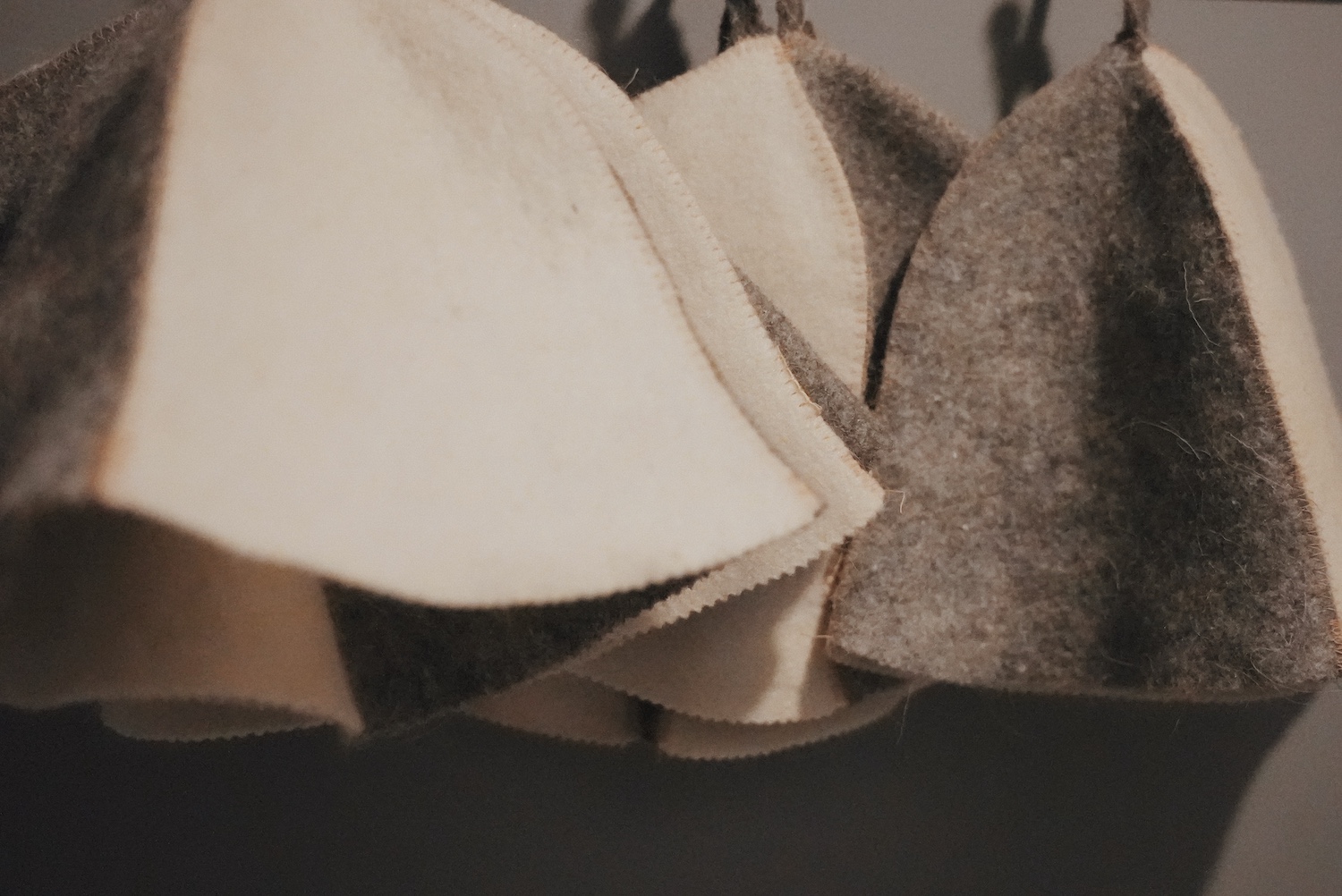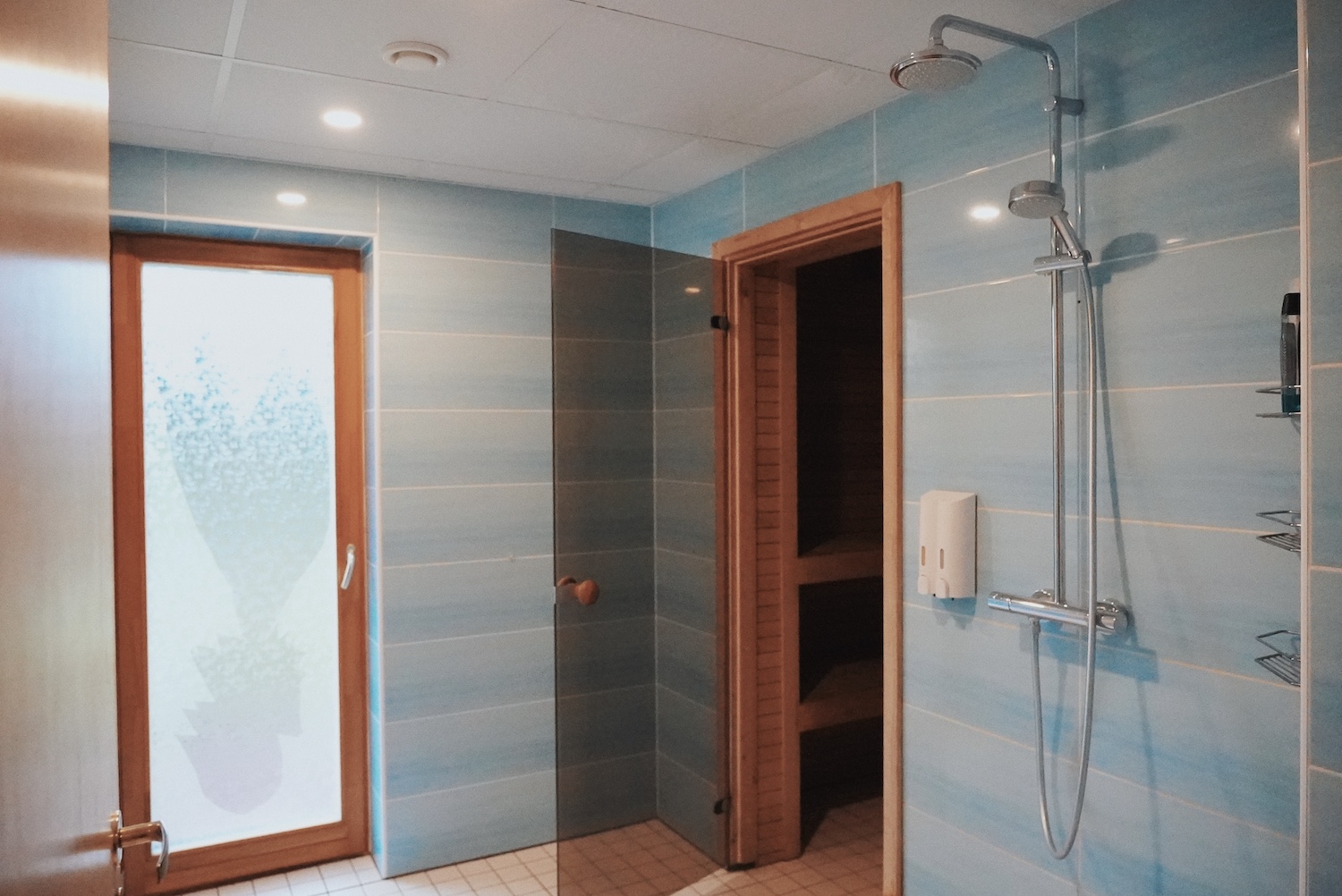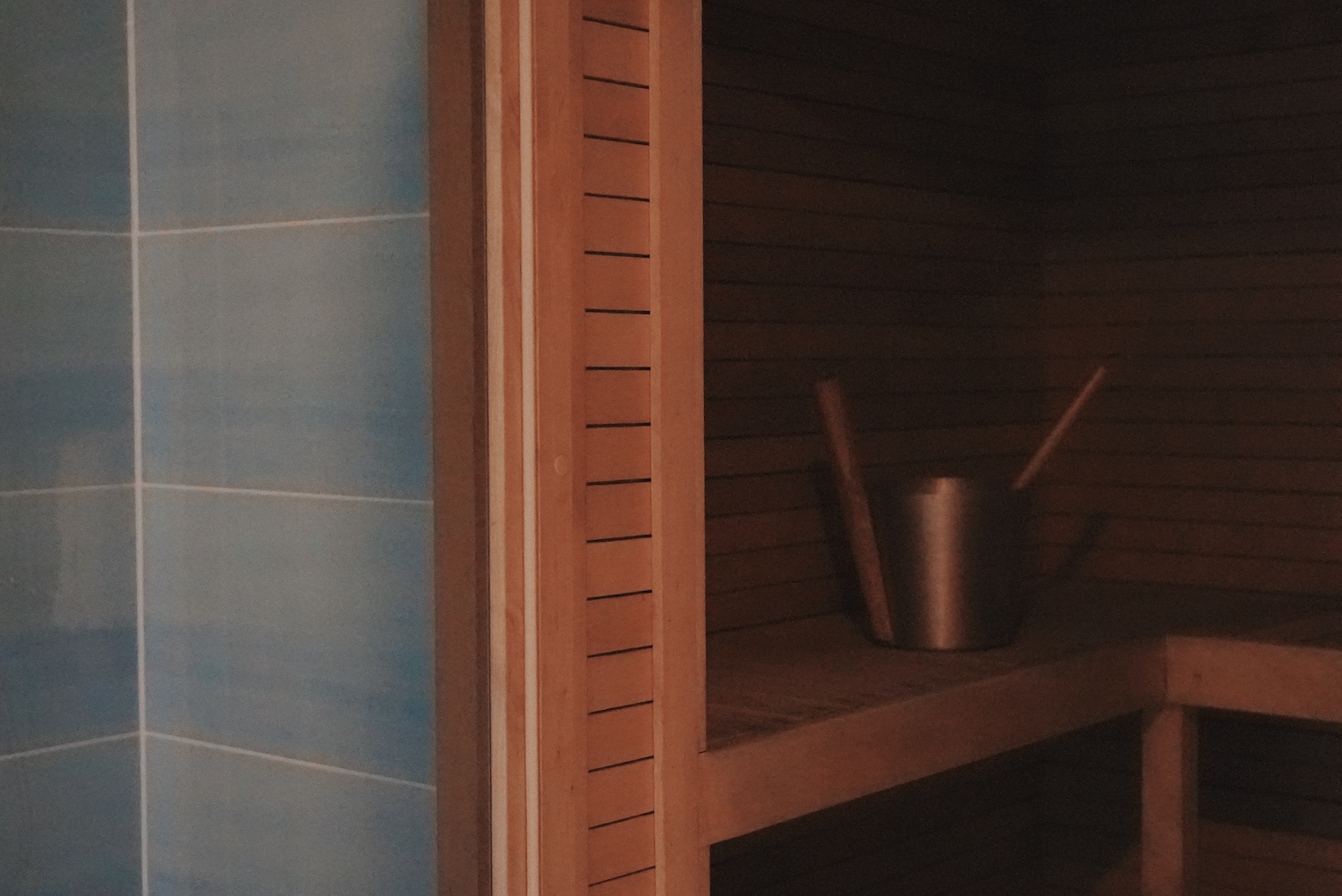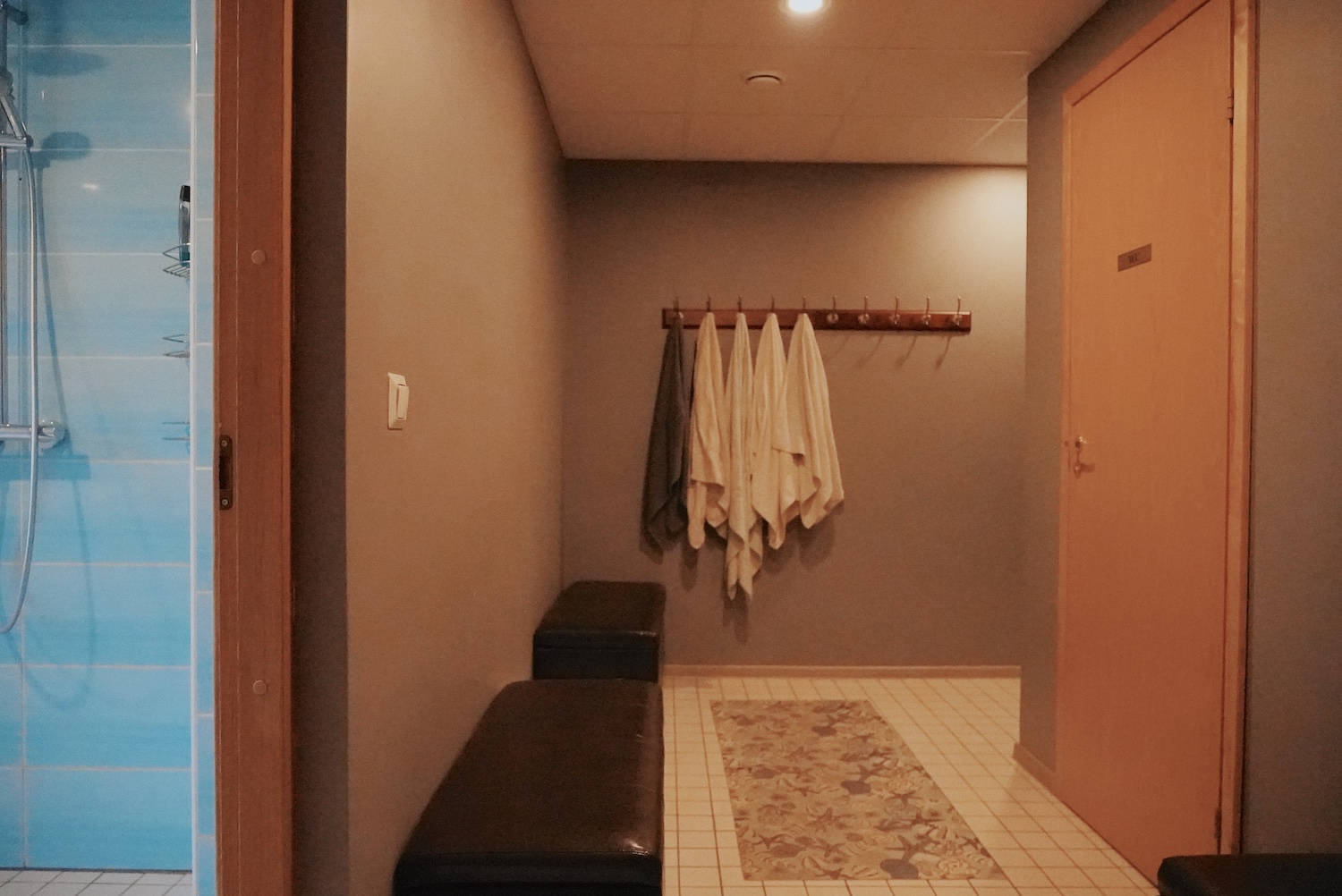 There is also a washing machine and a drying rack at the washing froom, so this place is also very suitable for anyone looking to stay for longer than one or two days. The house has two bathrooms and there are clean towels and a hairdryer available as well.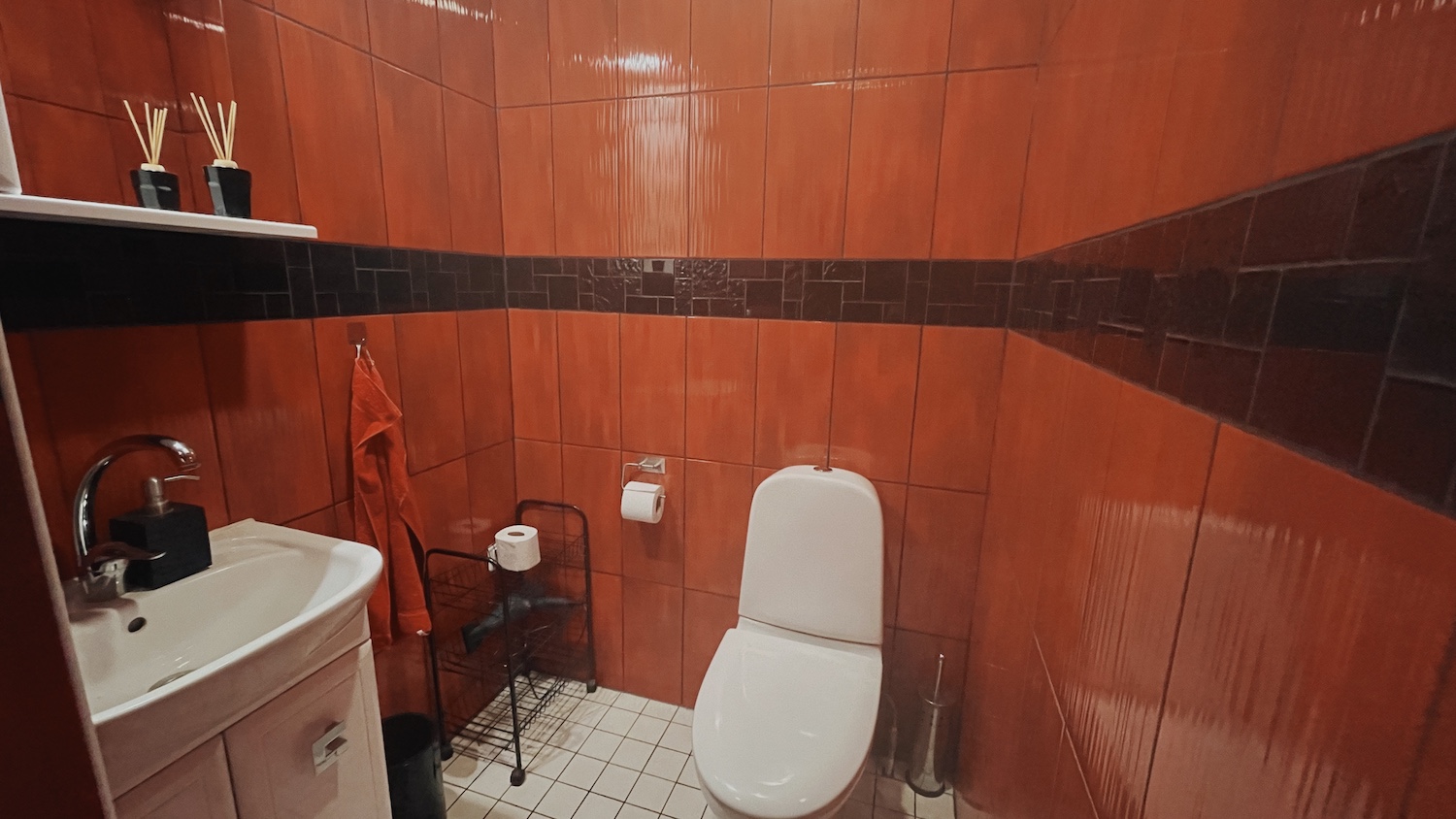 On the other side of the cottage there is common lounge area that you can customize to your needs. It's possible to create a big dining table or meeting table there or rather create a nice lounging area with a view to the lake as we did.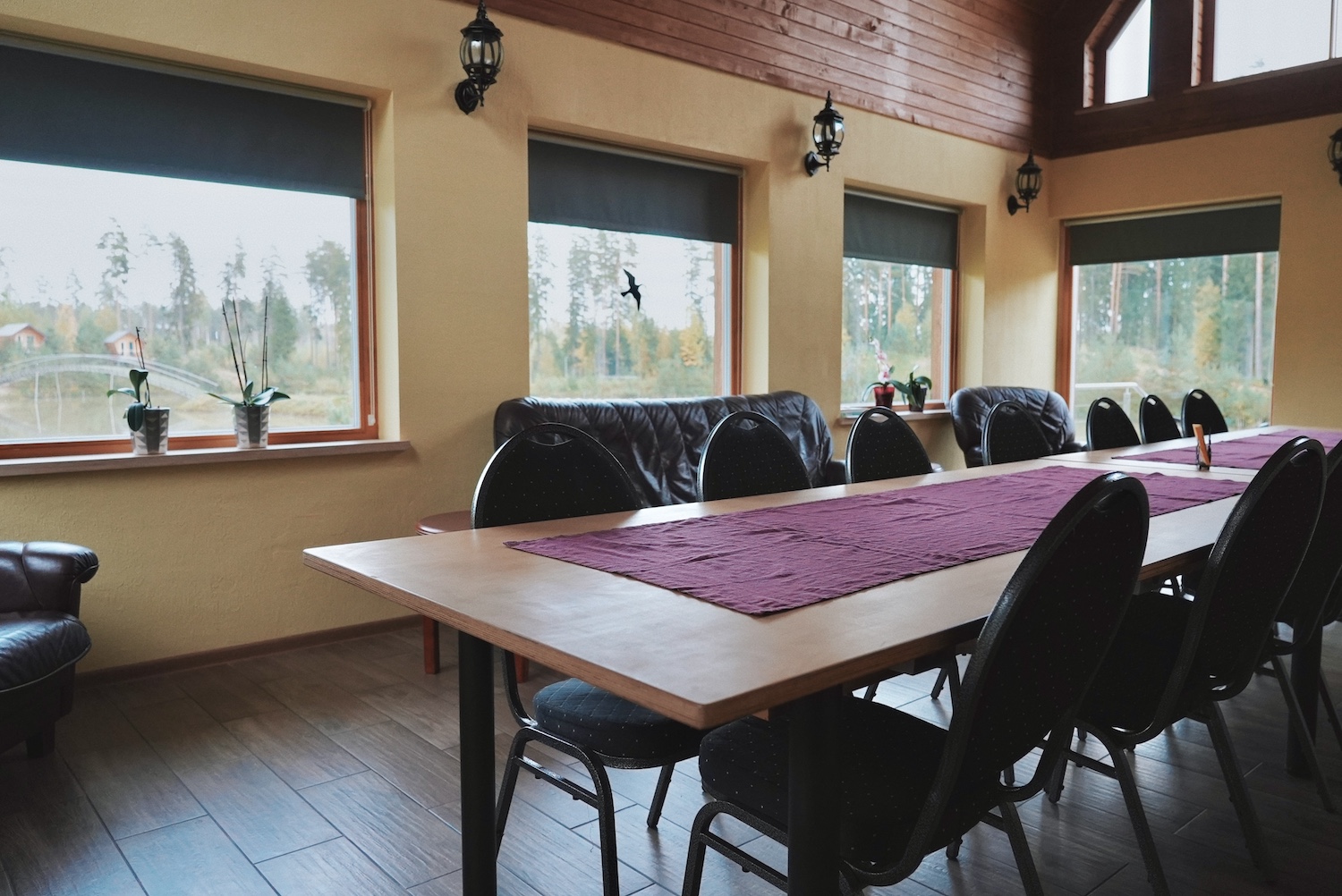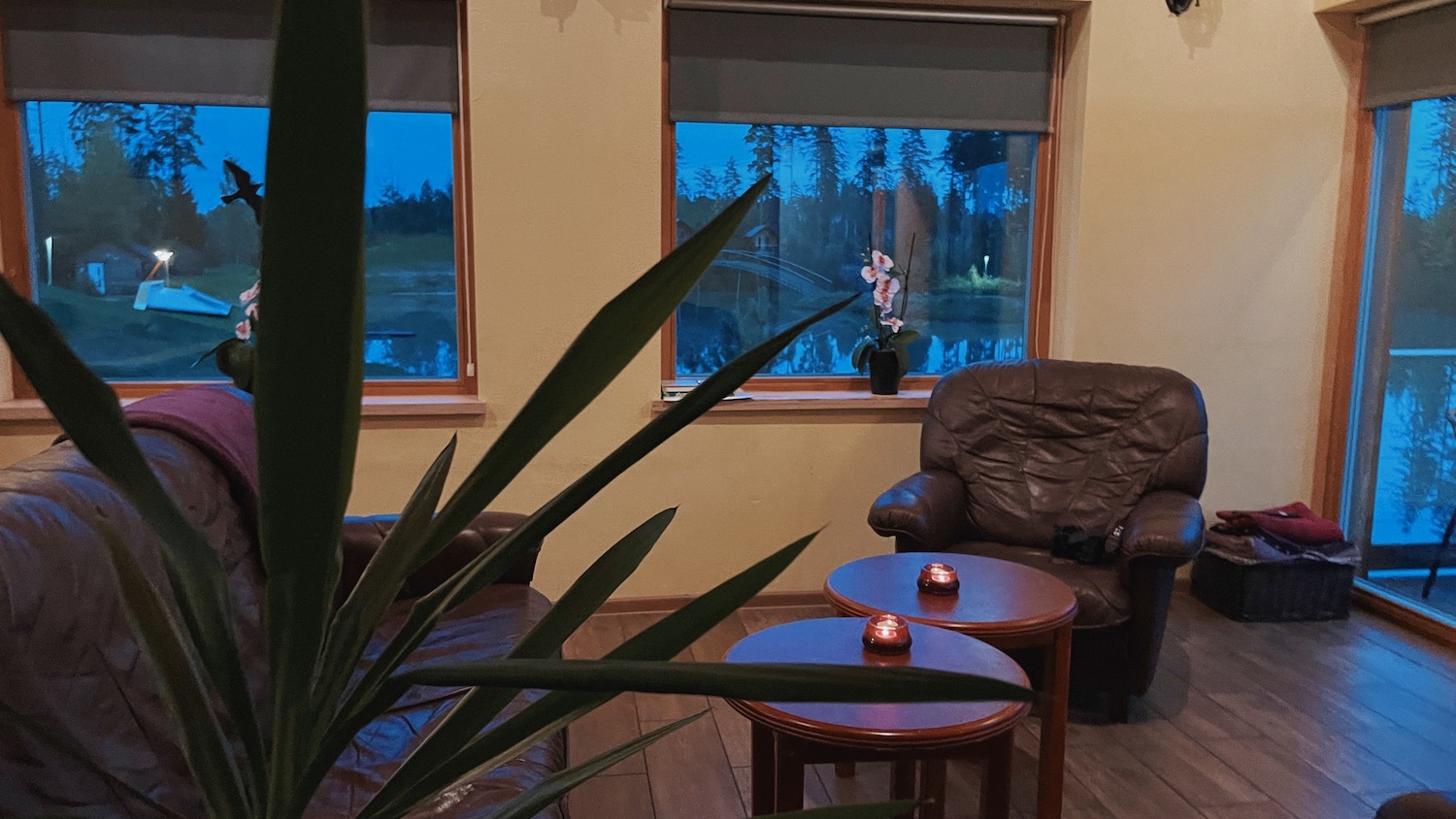 Additionally there is a stairs leading downstairs where there's a separate room with a pool table and plenty of board games - just perfect for those dark evenings indoors.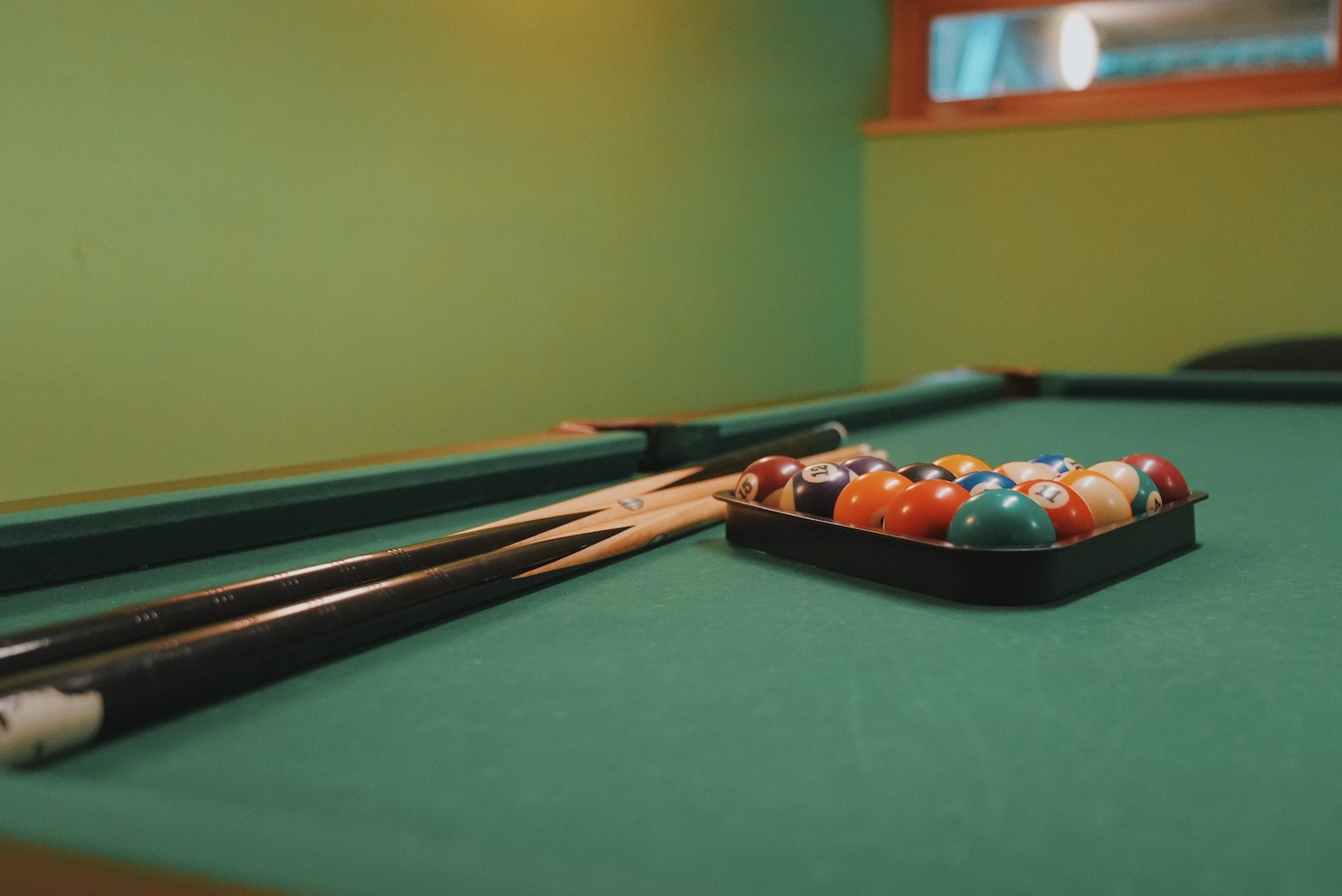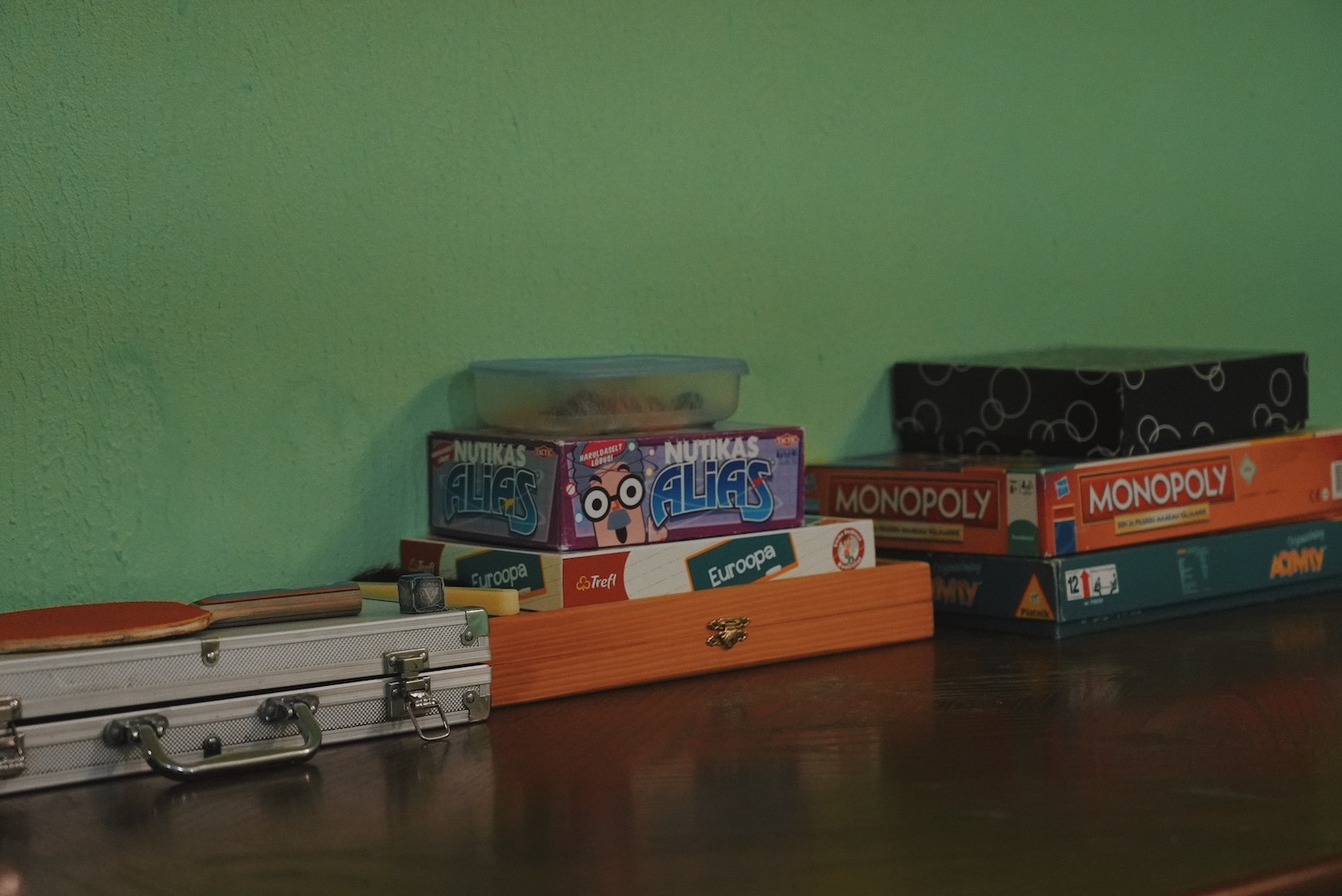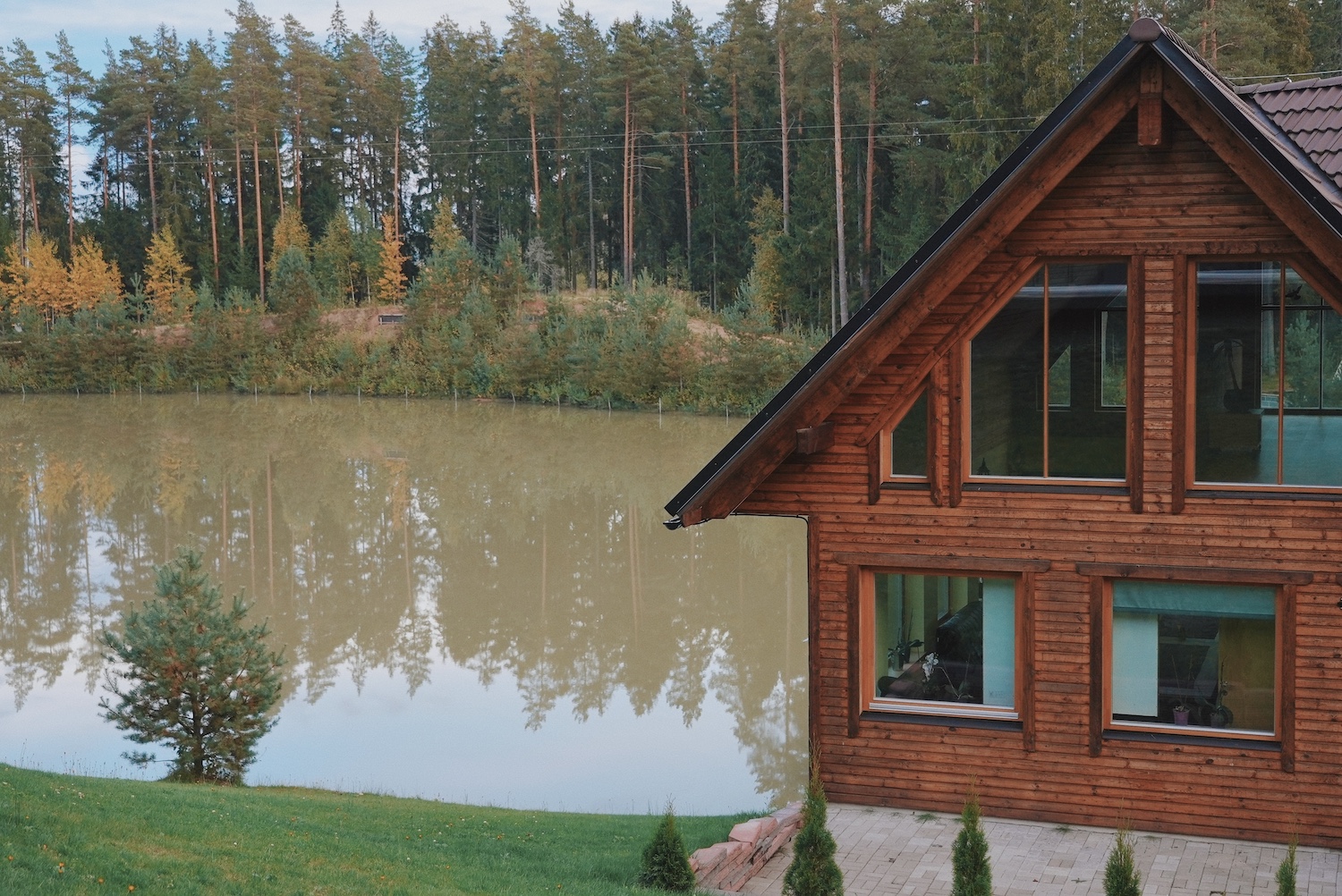 The days at the Metsjärve vacation center pass quickly and mostly outside as there is so much to do and see. Right next to the house there is a huge modern and freshly built sightseeing tower. There is a plan to also build a beautiful venue and even a hotel room into the tower, but already now you can climb it and enjoy the beautiful view to the South Estonian landscape.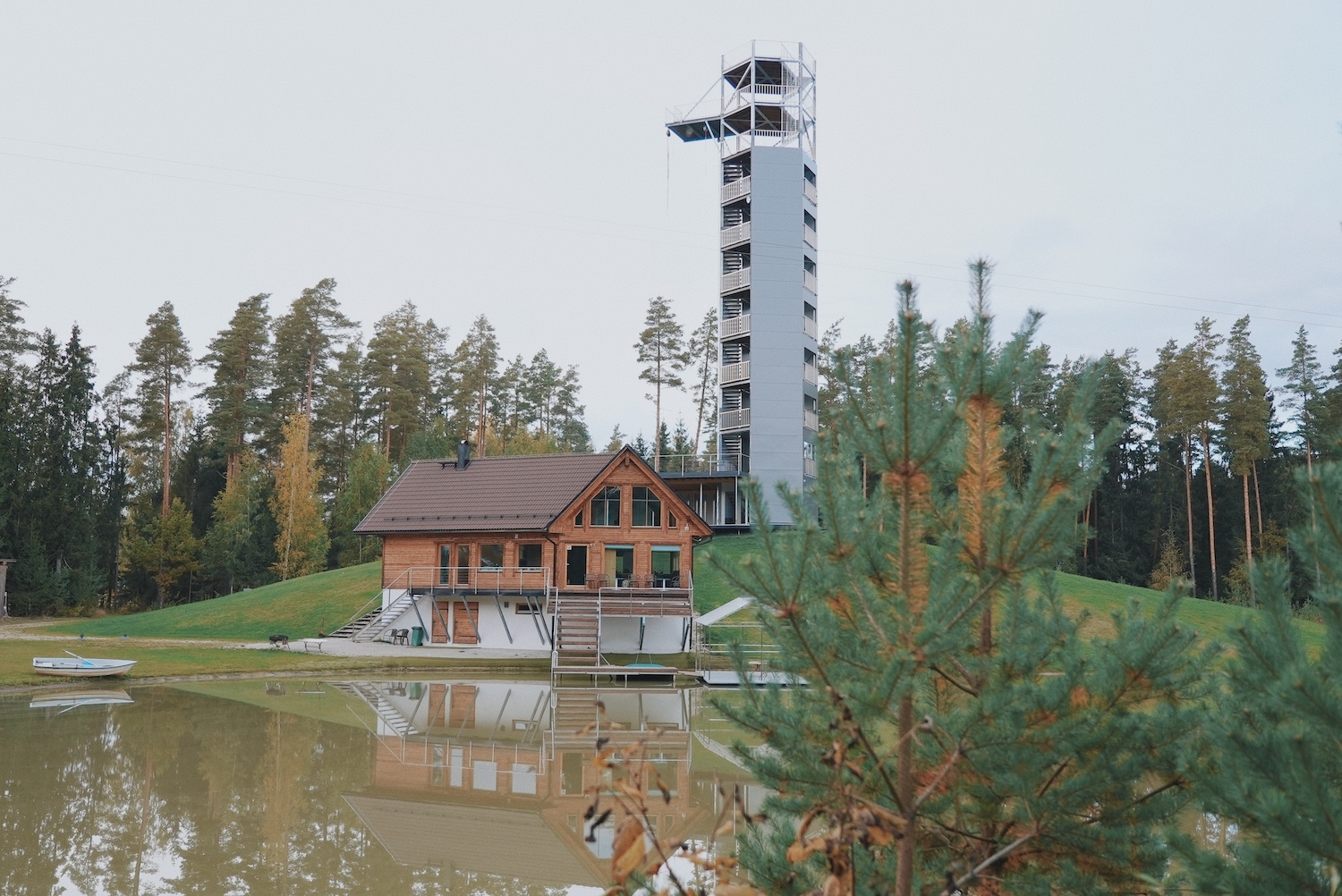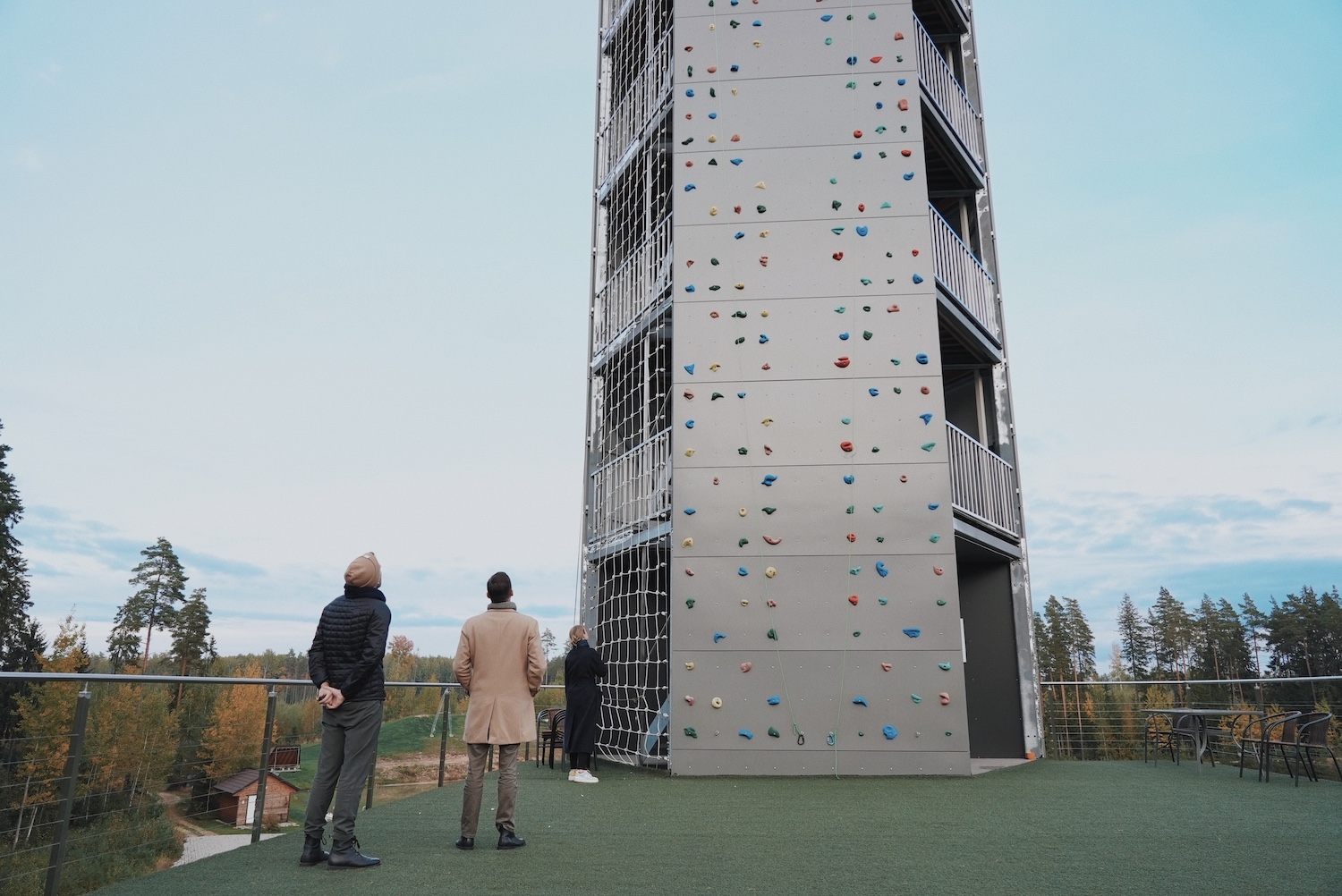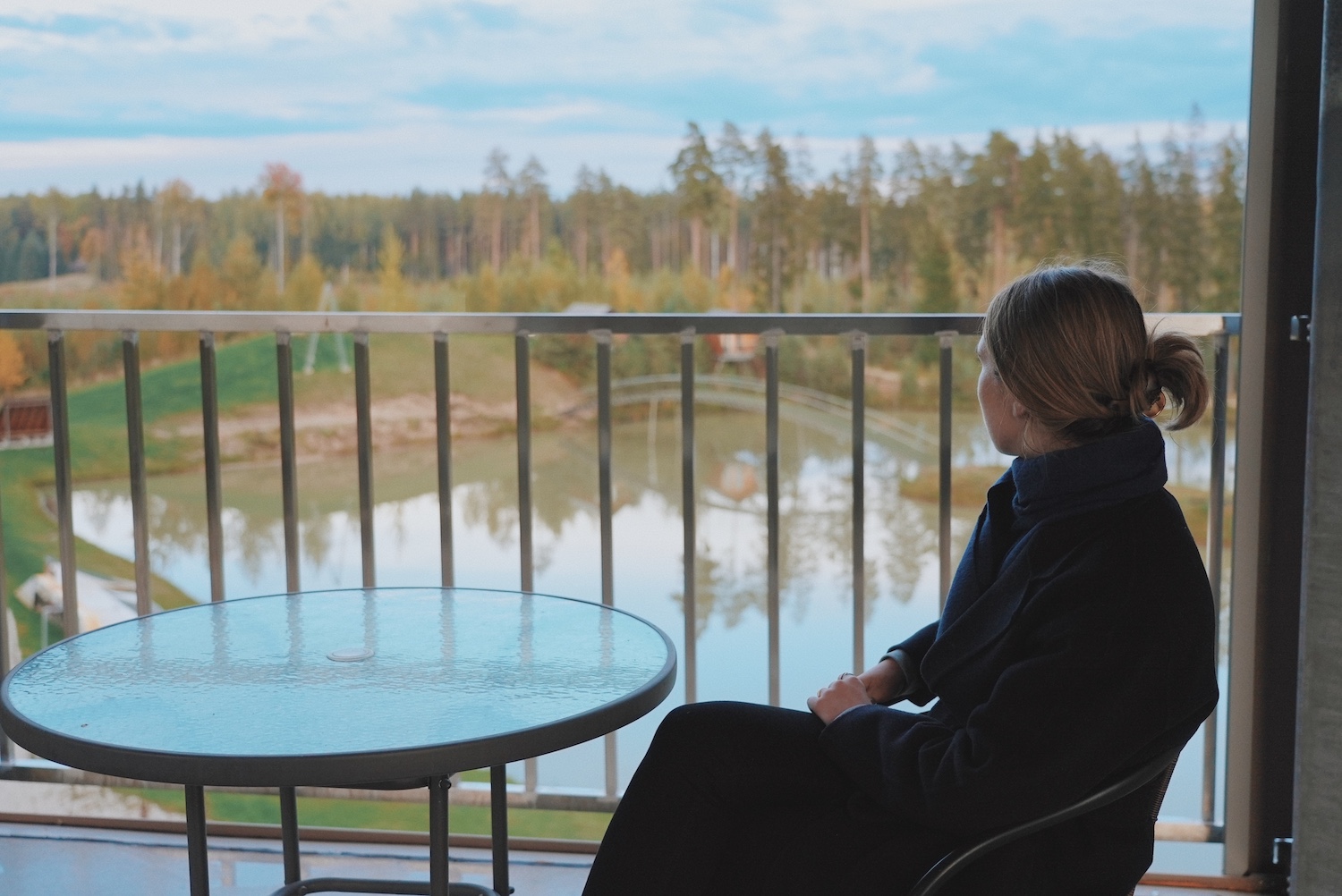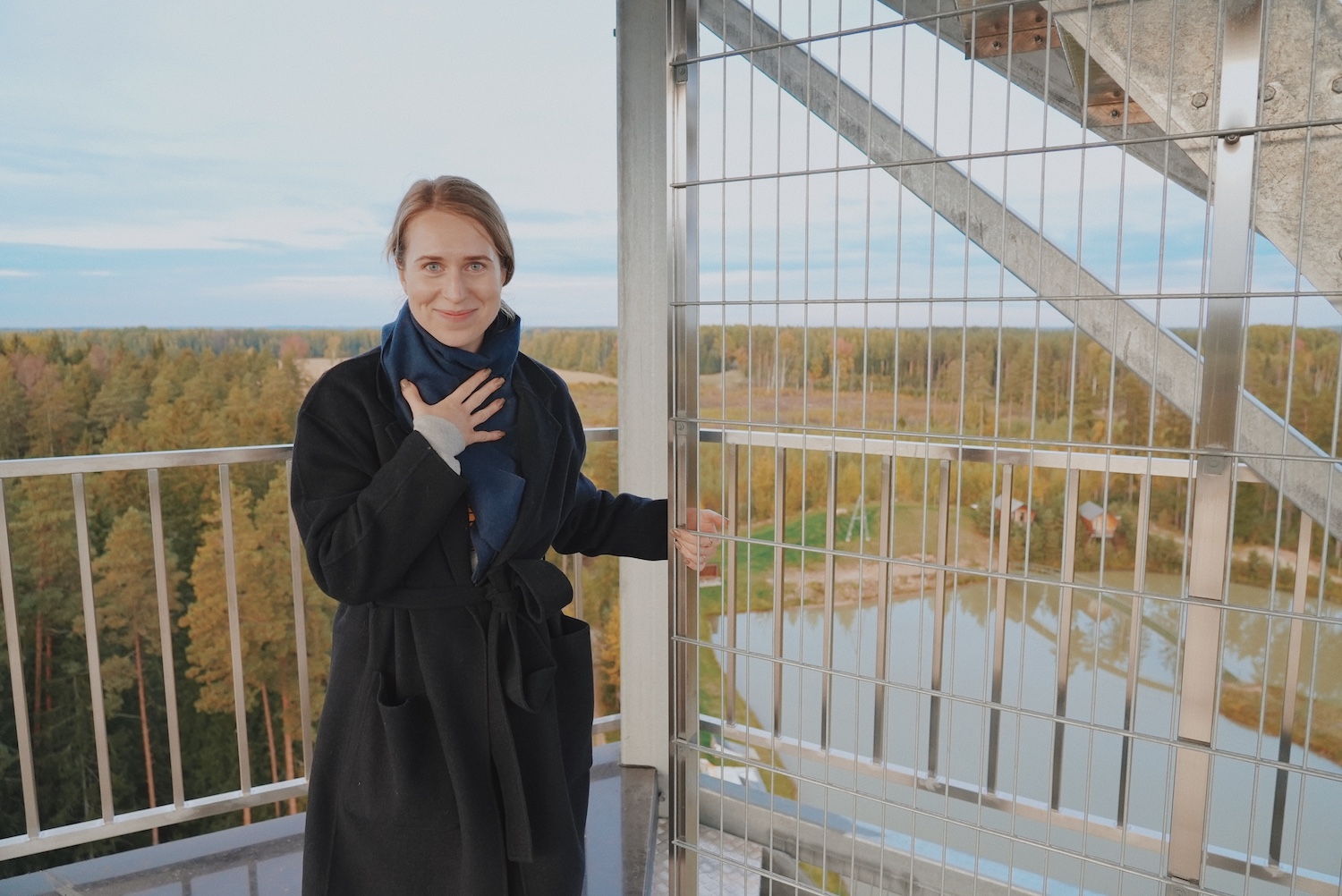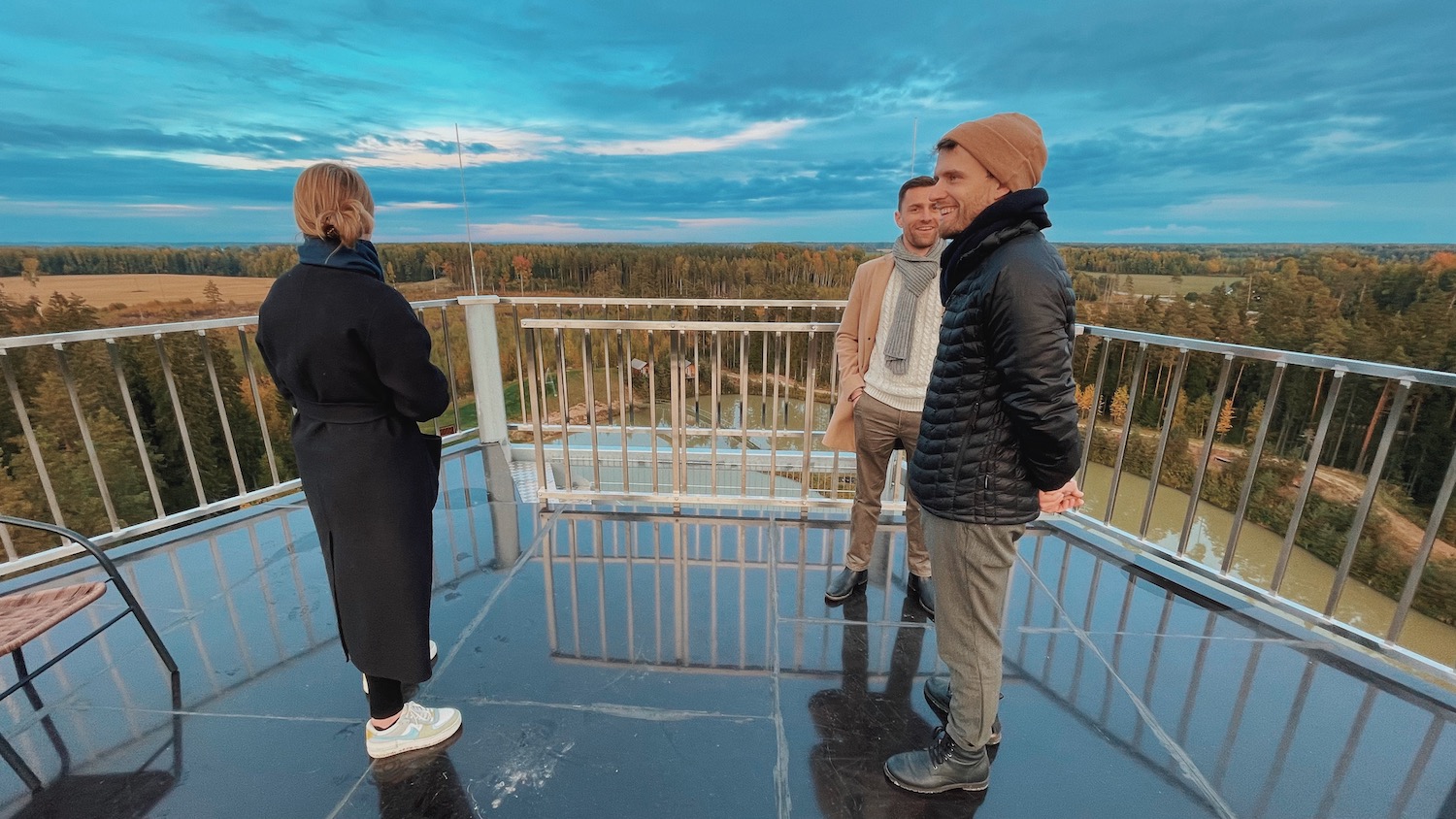 And even cooler - you can jump from the tower of Metsjärve holiday center . As far as we know, this is the only sightseeing tower in Estonia offerint this service :)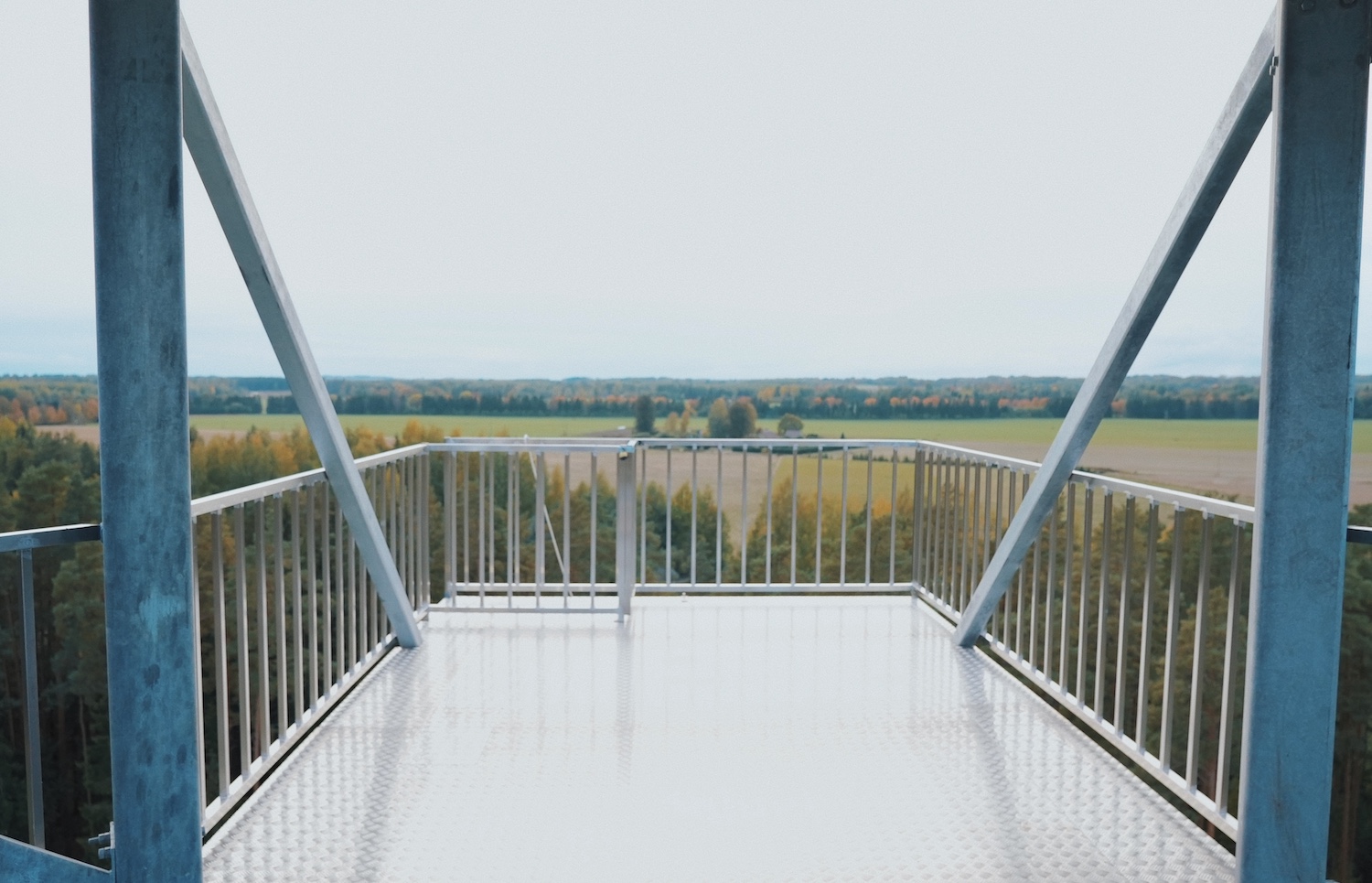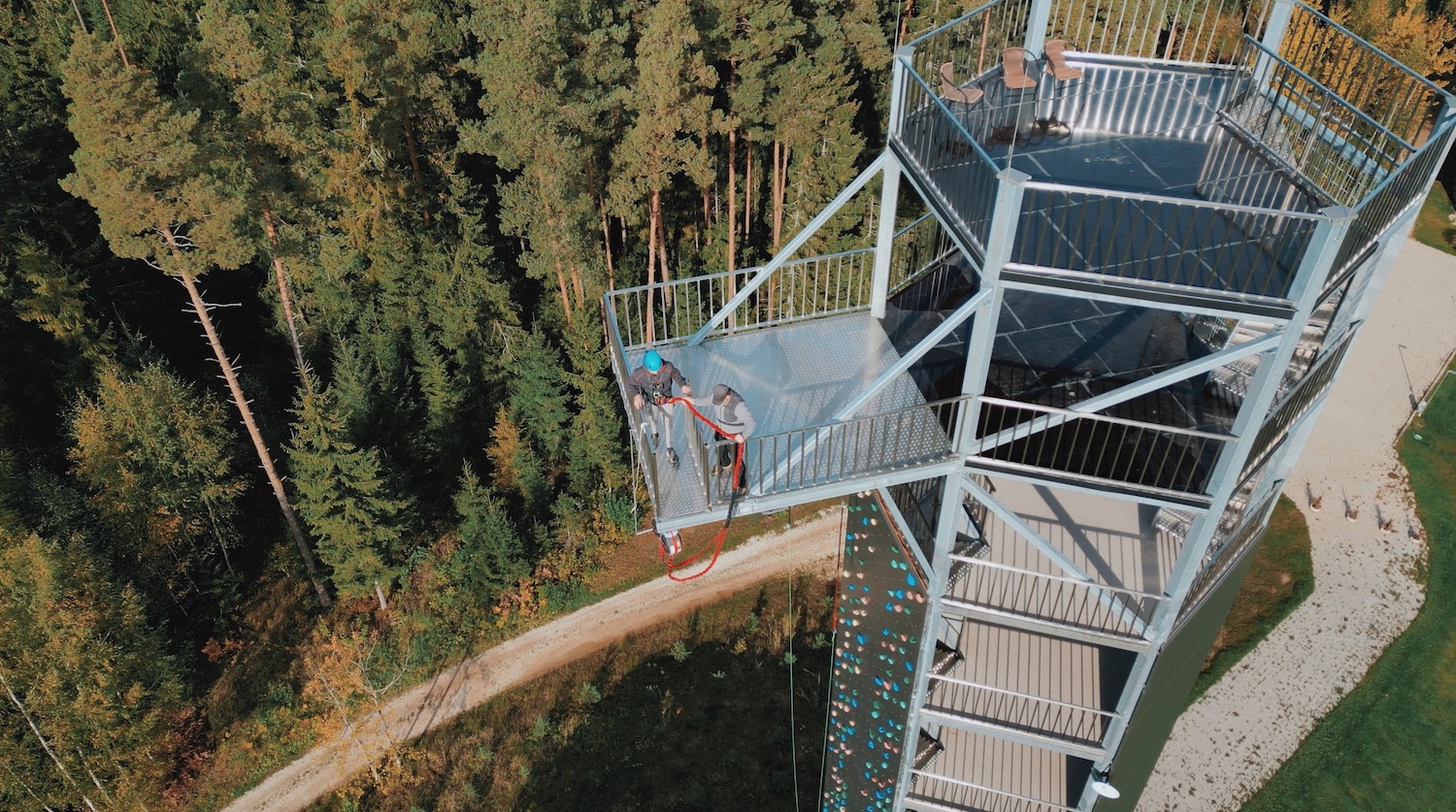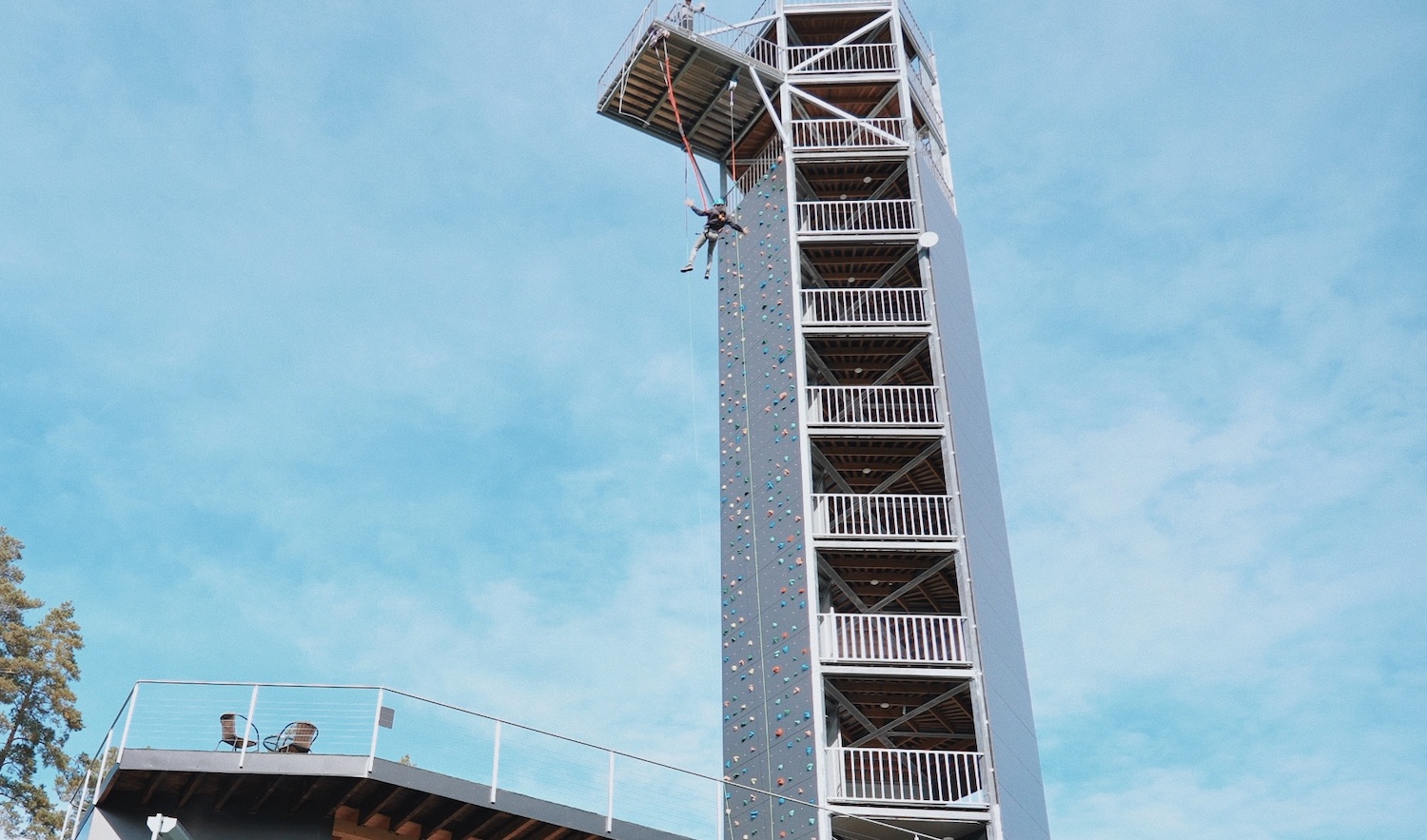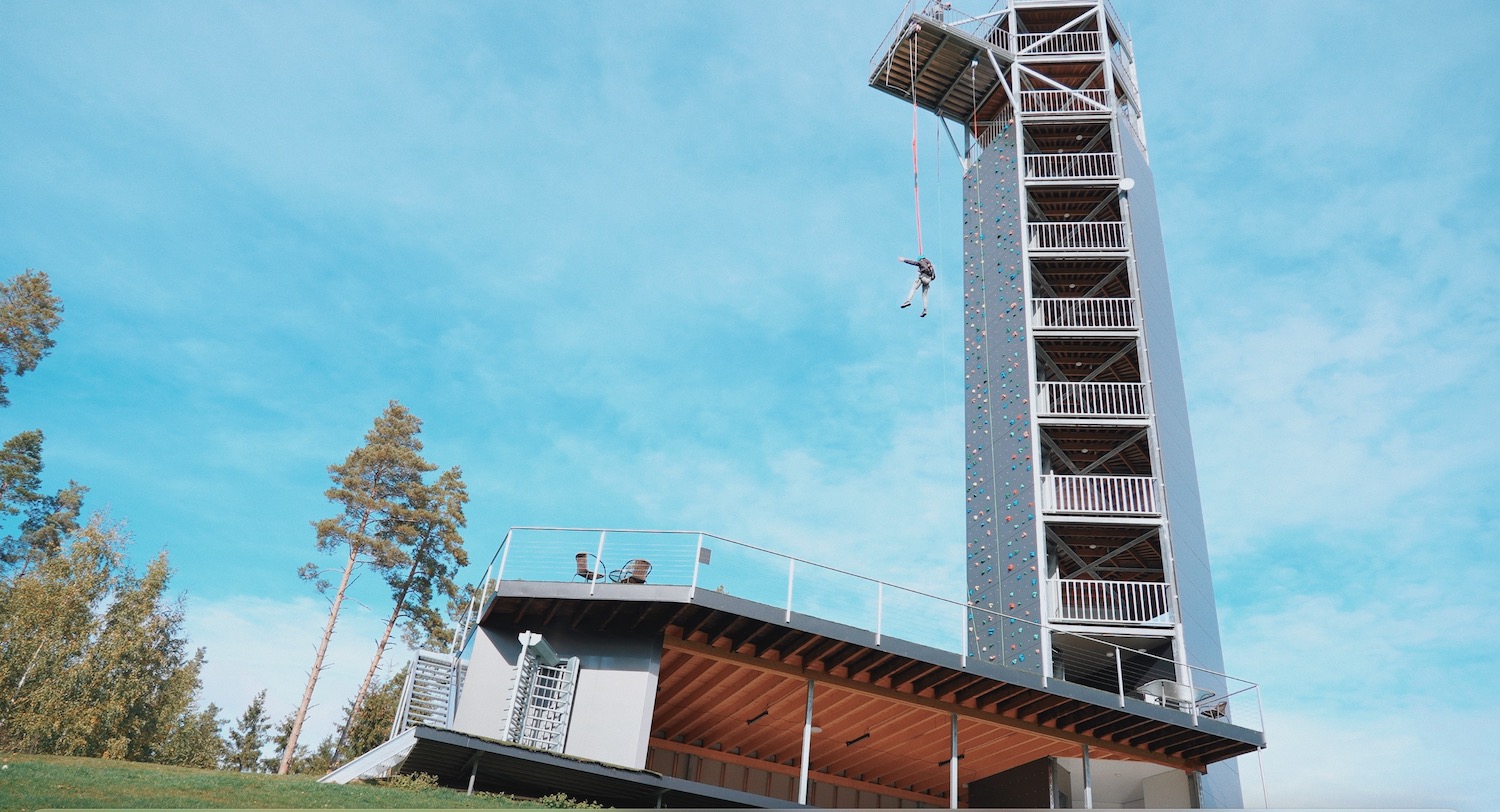 In case you are also a bit too scared to try that, the tower also includes bouldering wall, so you can climb the tower with automated support security.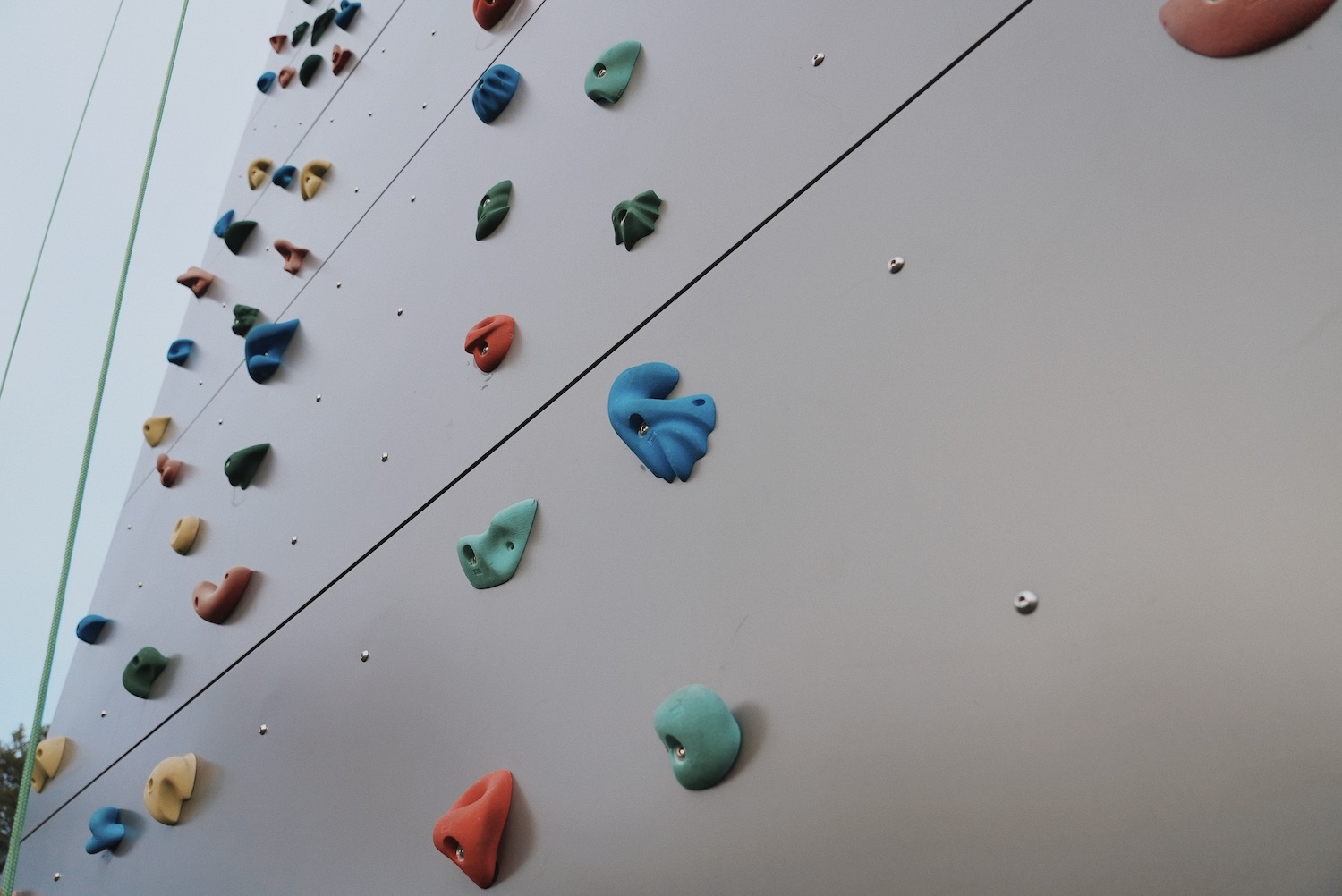 We were really bummed out that we did not take any sports clothes with us as this is such a cool and unique opportunity. What a fun idea to go climing to gether on a tower! With a lake view!

What is more - there are two trampolines and a disc golf track behind the tower as well as two camping houses that are rather simplistic and mostly for summer.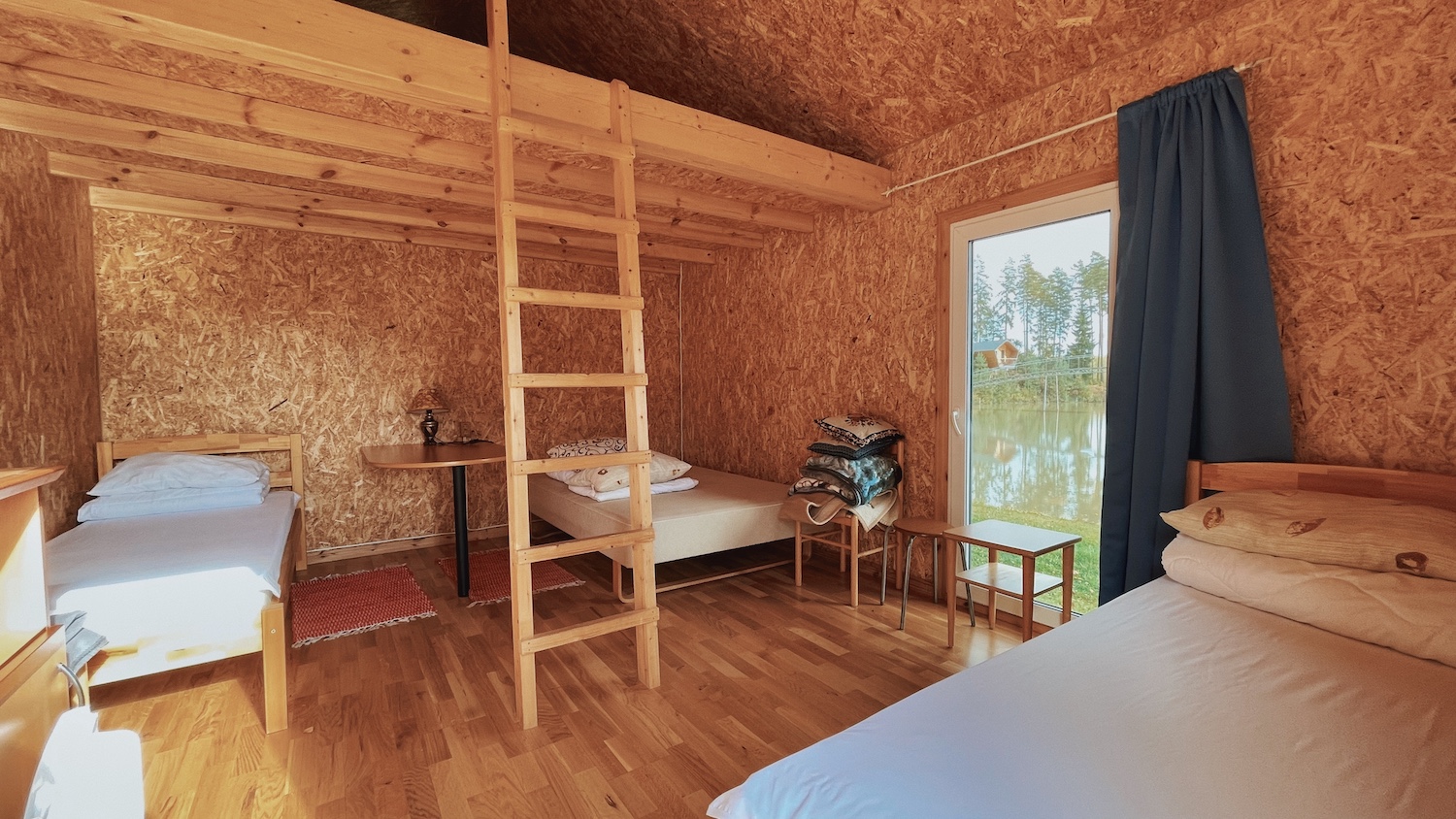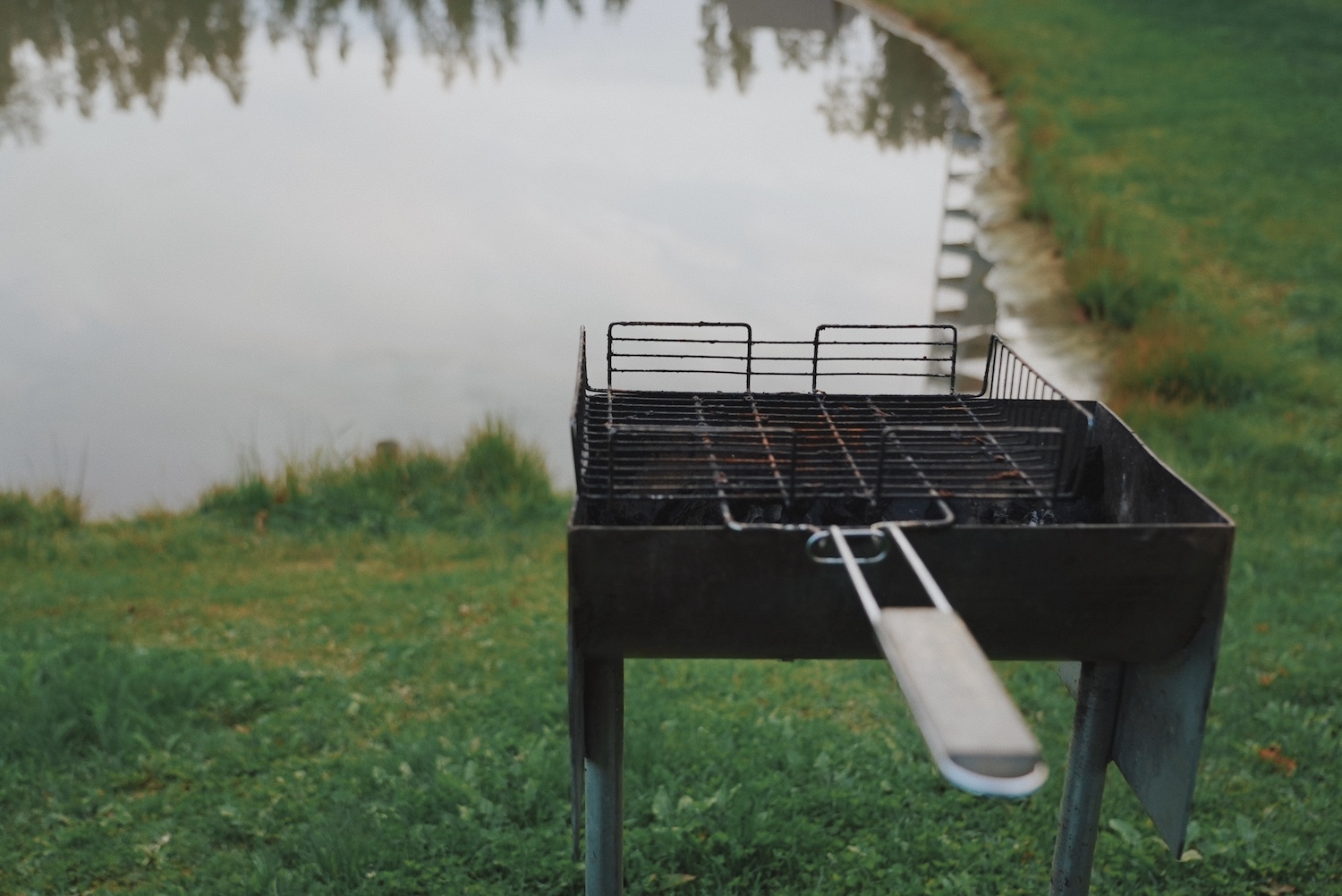 These camping houses don't have running water nor bathroom, so there is a outdoor toilet nearby, but in case you are planning a bigger event, these houses can offer additional sleeping spots.

Across the lake there are the newest additions to the Metsjärve holiday center - the cool mini cabins with a lake view, that can accommodate up to two people, so a really nice option for those looking for a romantic getway.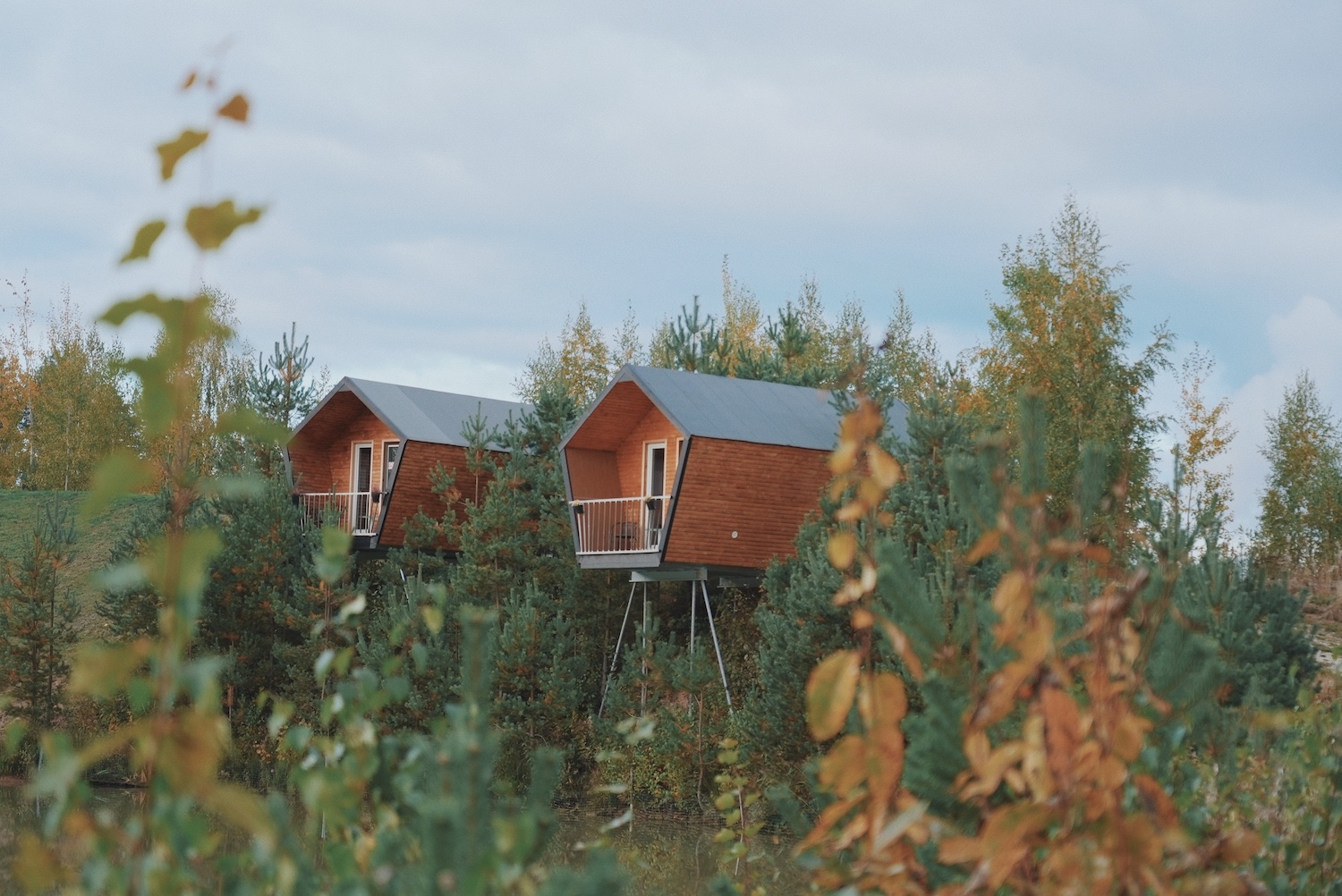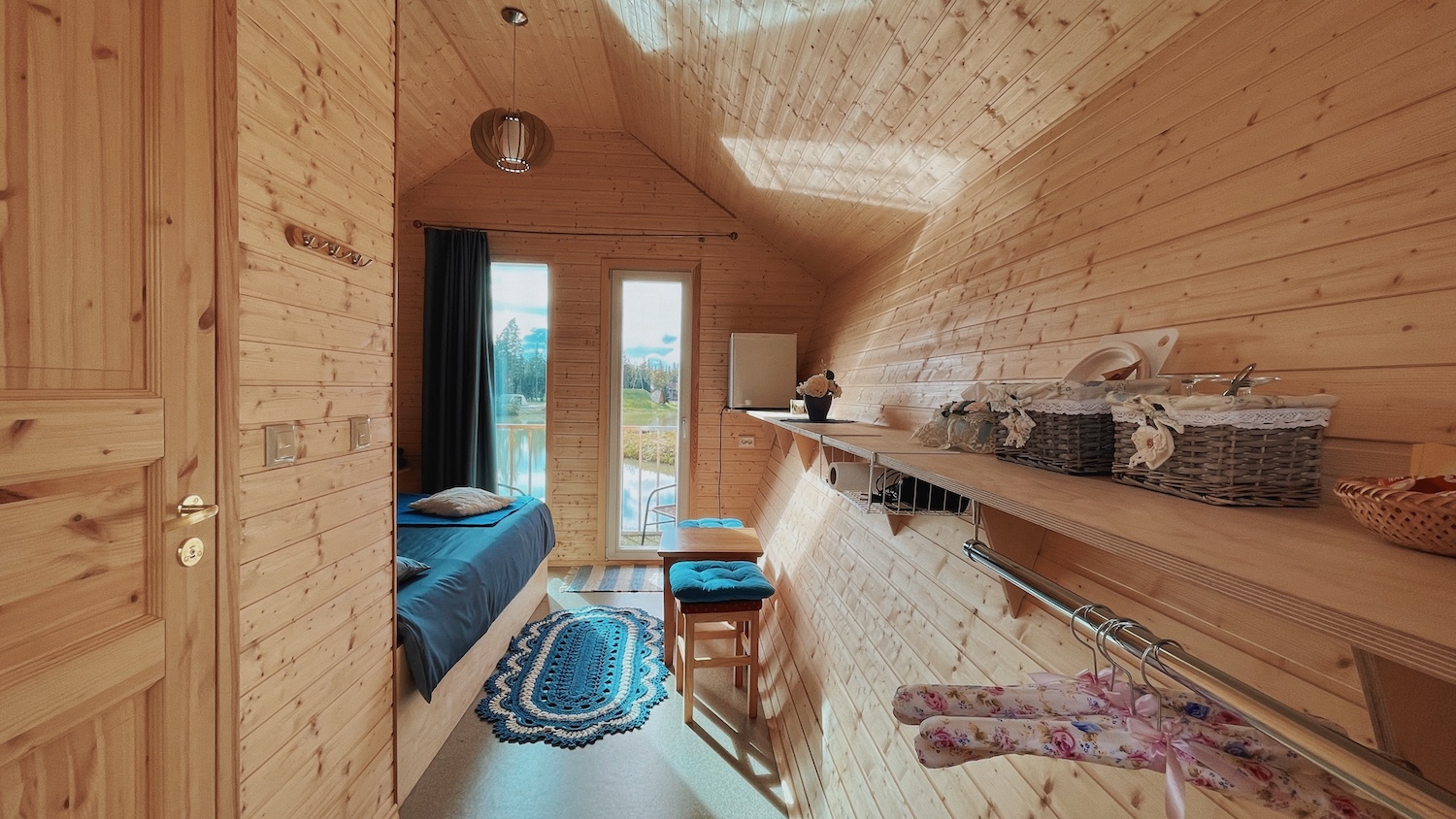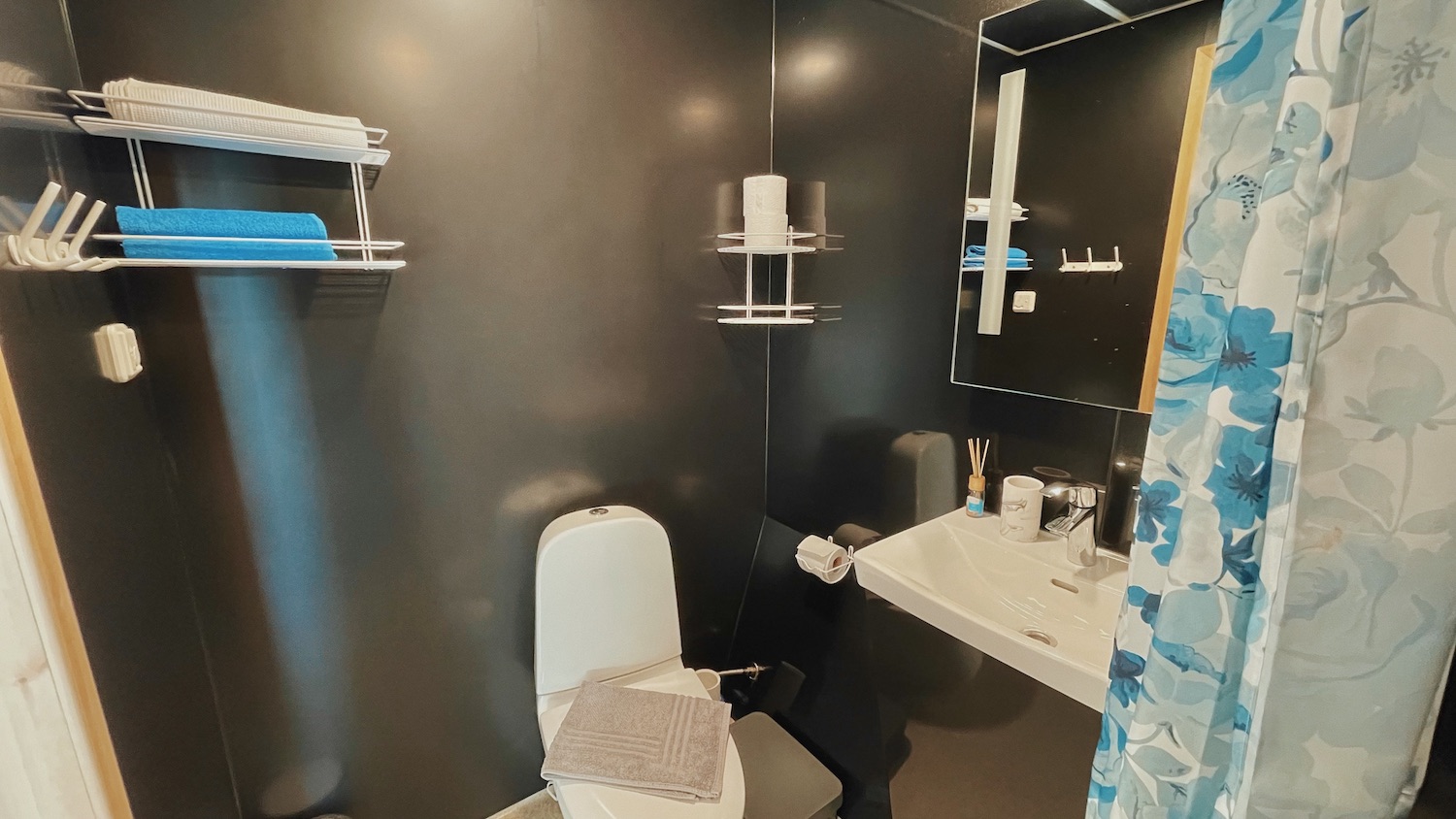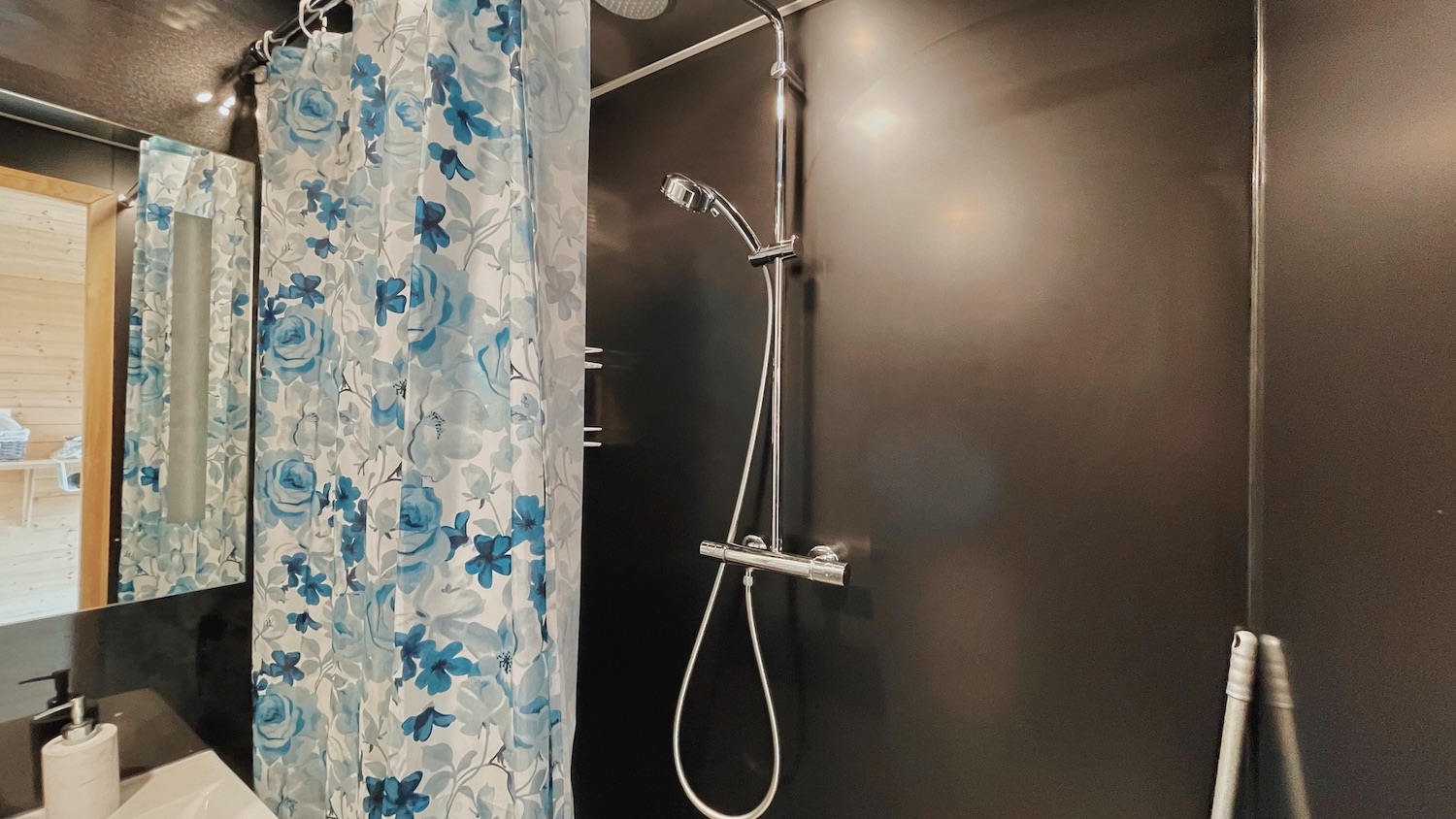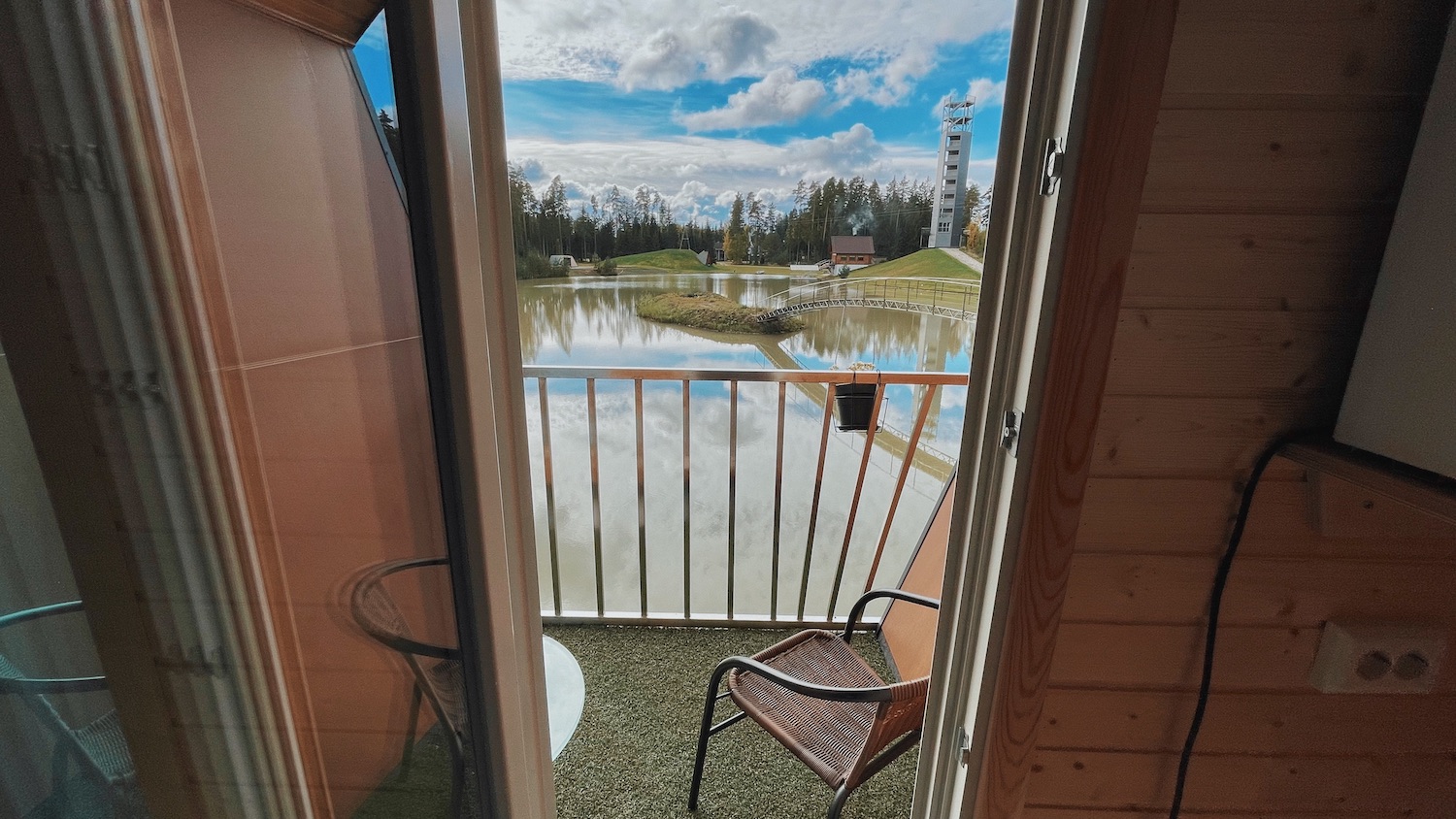 Metsjärve mini cabinincludes a small living area with a double bed, a bathroom with a shower and a lovely balcony. There are also some dishes, as you can order food from the hosts.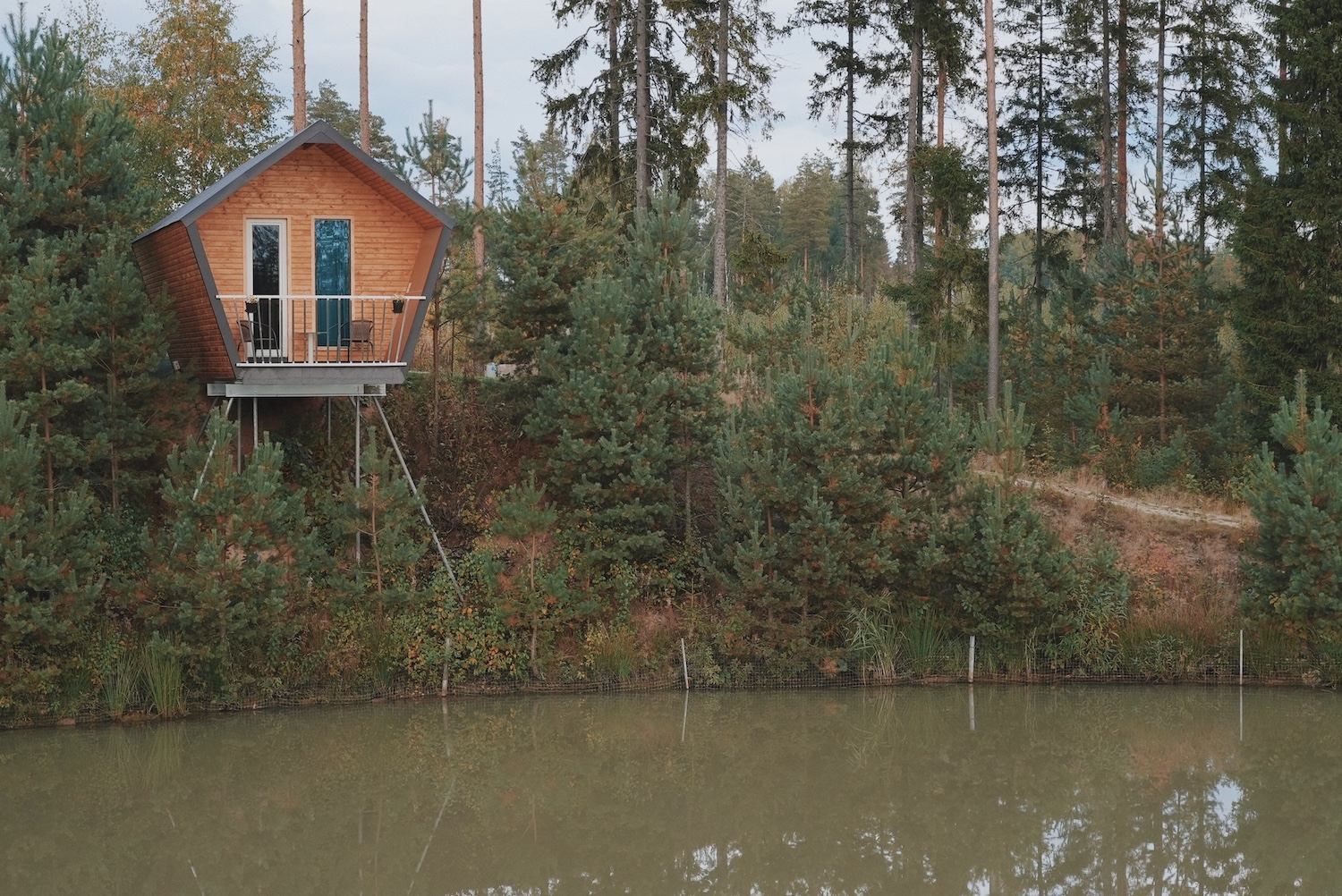 Right next to the twoMetsjärve mini cabins there is a cool curved bridge leading to the small island in the middle of the lake. By the way, there will soon be a sauna house on that island! How cool is that? As with everything in Metsjärve, even the bridge is build by the owners themselves :)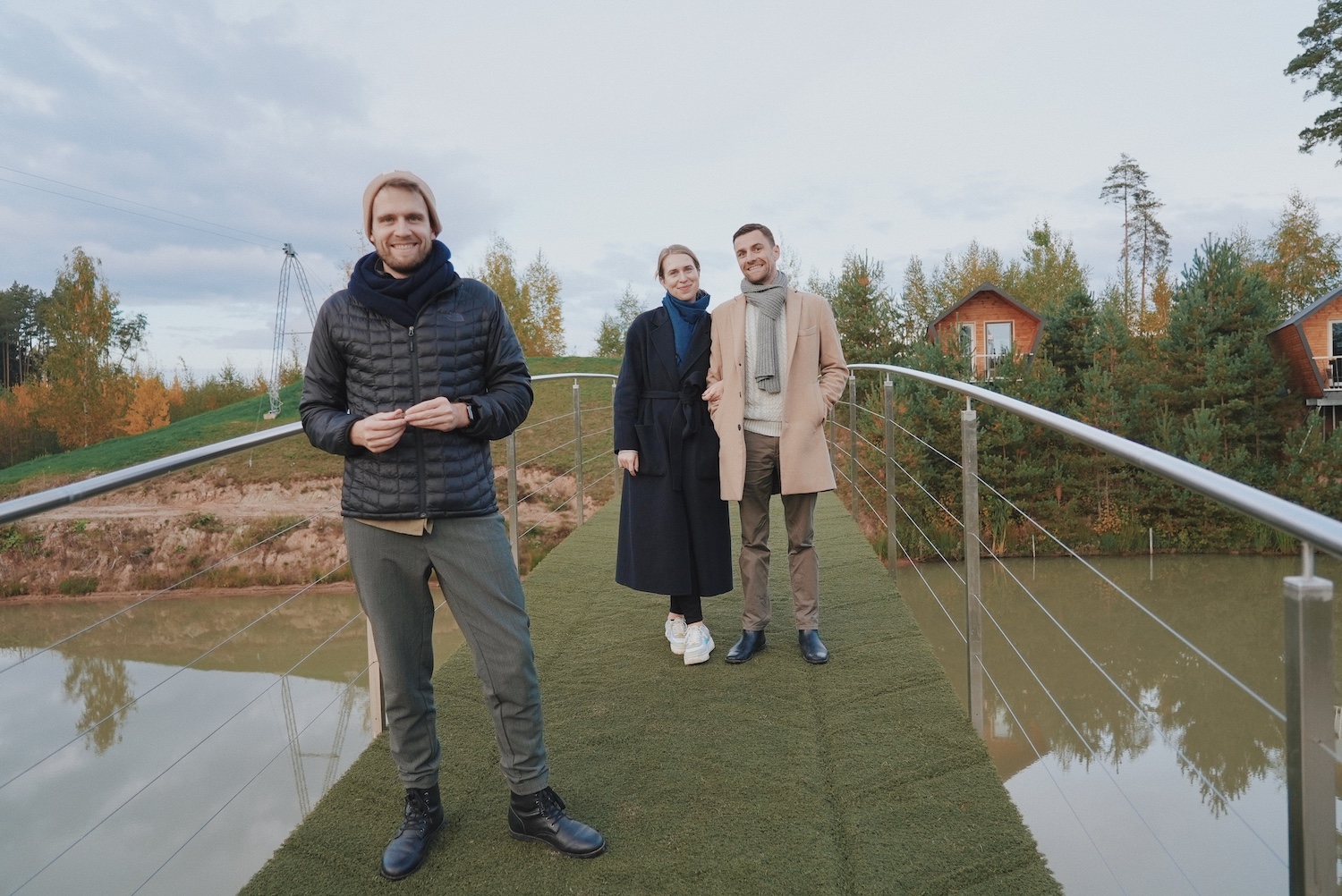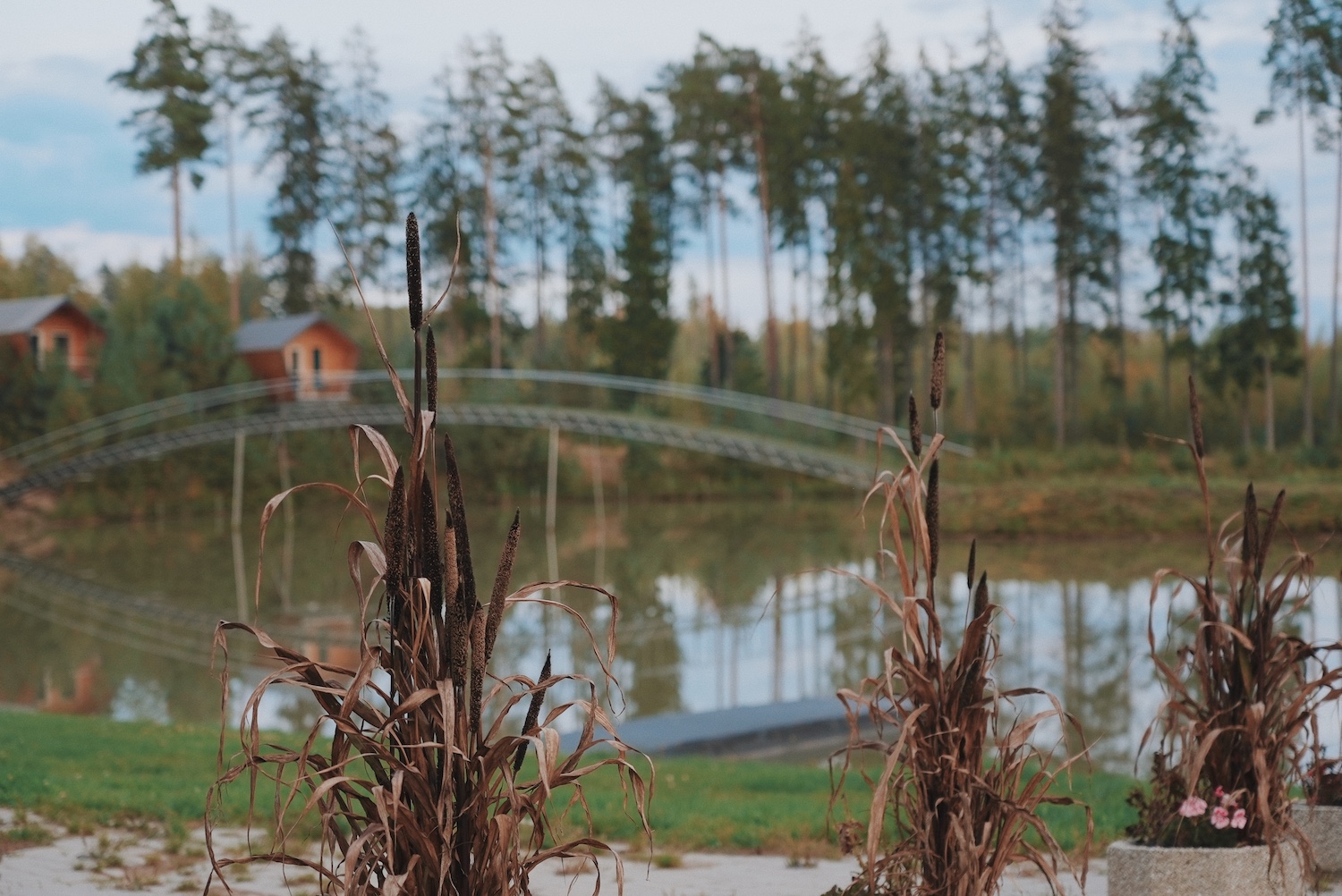 On the second day of our mini holiday we noticed that the Tilleoru hiking trail is only a couple of minutes drive away from Metsjärve, so we decided to go for a morning hike. The track is roughtly 5-6km long and in good condition, so much recommended!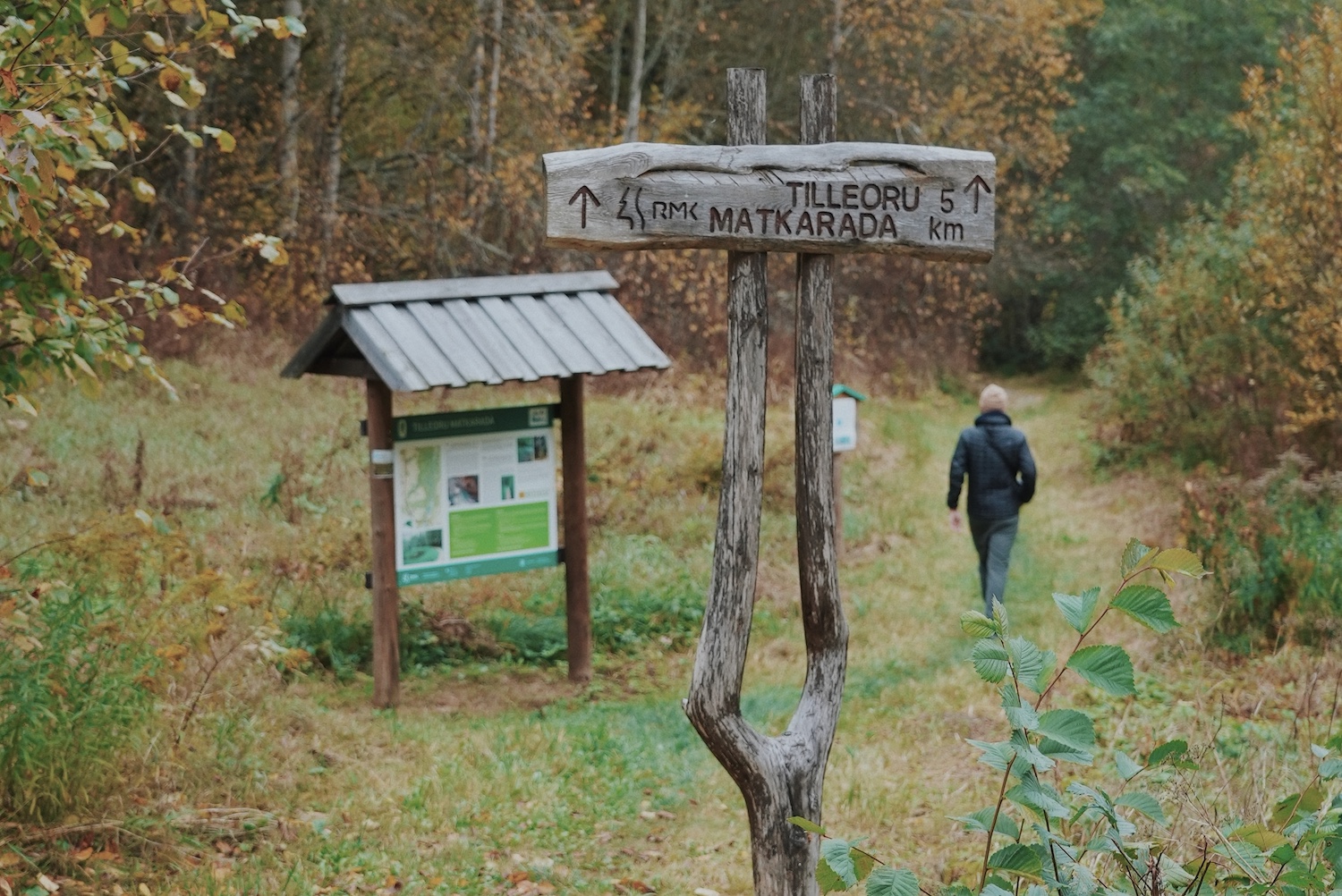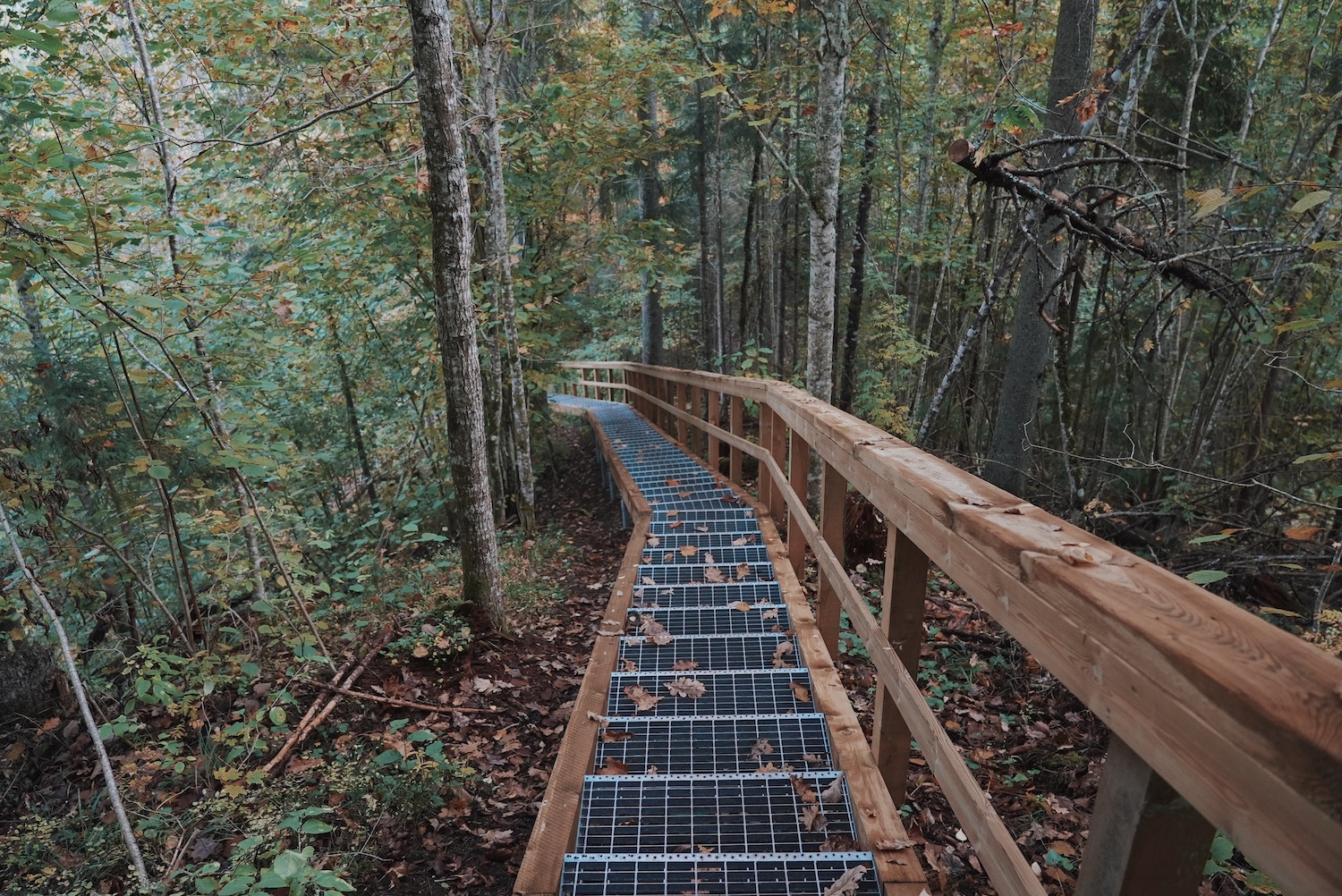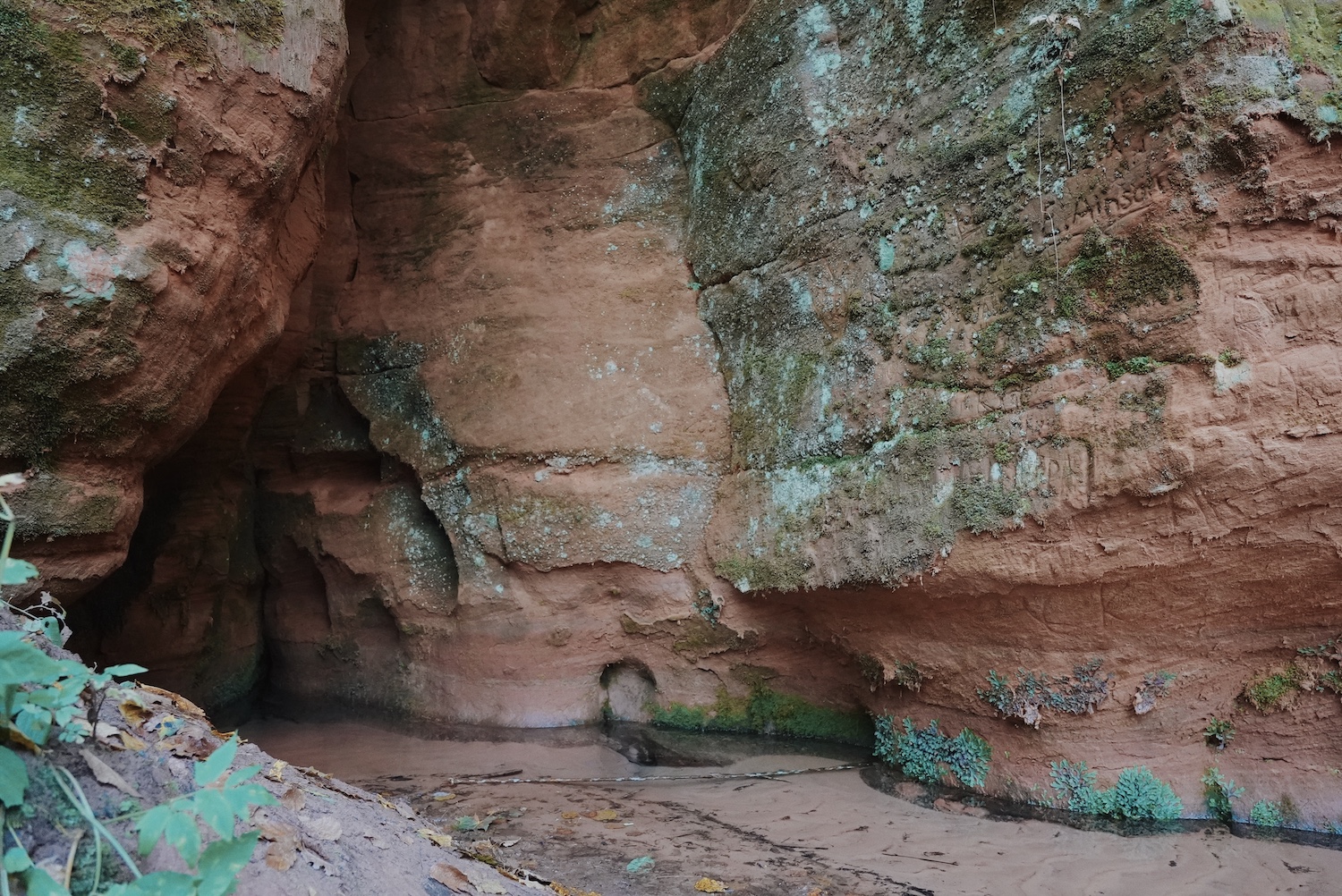 When we got back, we just took some time to enjoy the weather and a boat ride on the lake and as it got dark, it was time to enjoy the cold autumn evening from a hot tub. This is everything you would want from a autumn vacation!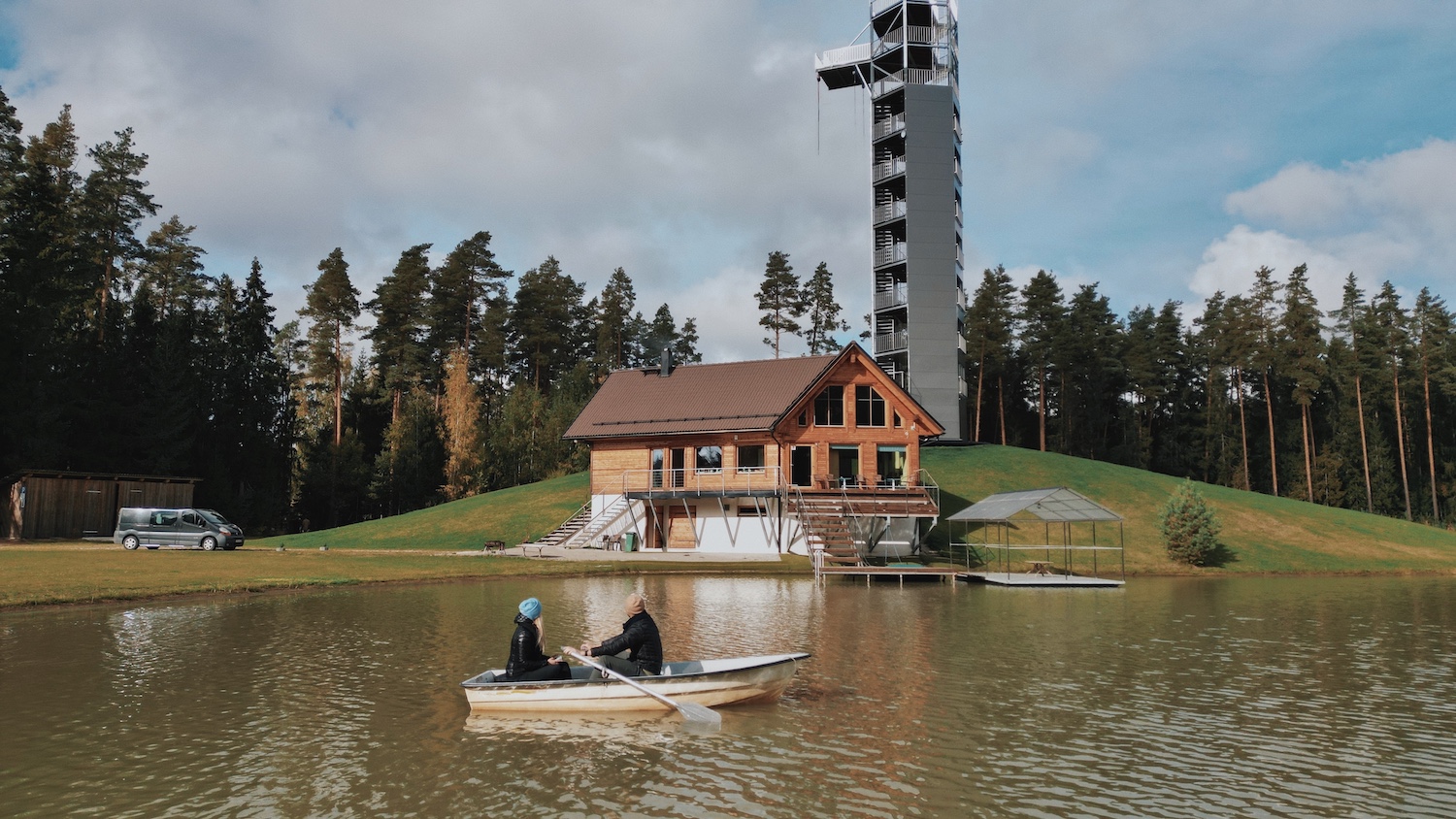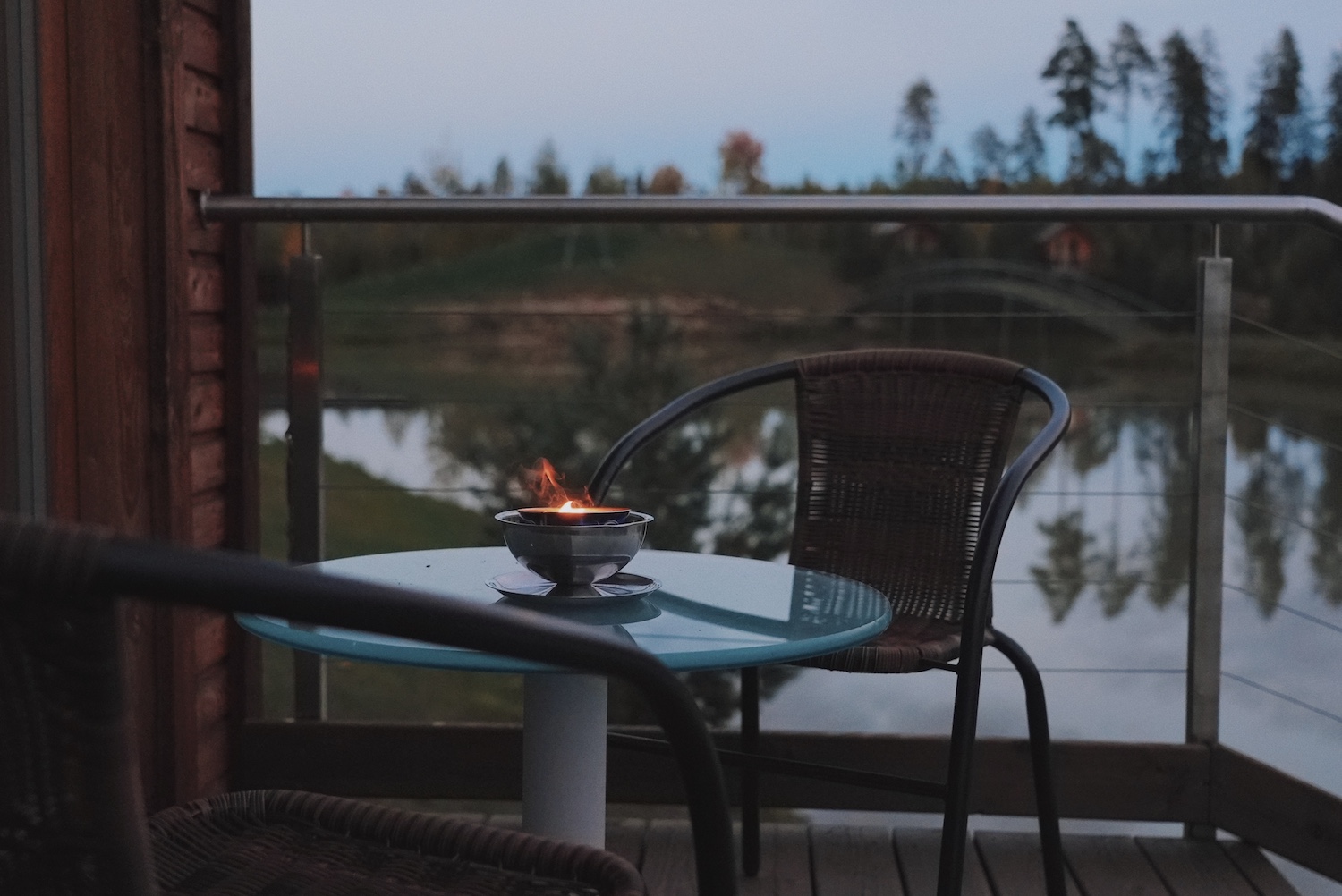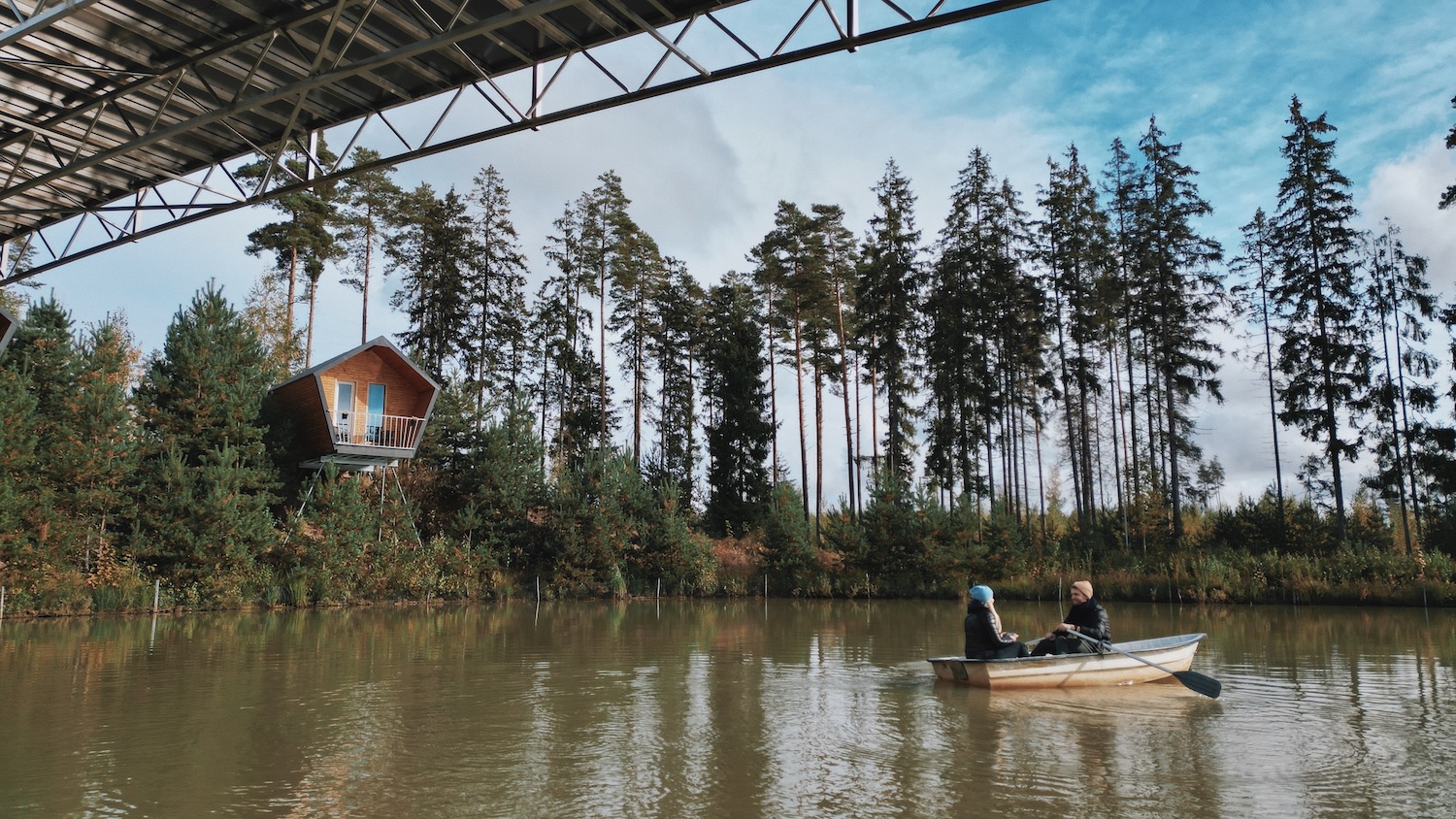 So as you can see, this is probably one of the longest posts on our page as there was just so much to see and do and show. When you are looking for an active holiday with friends or family, Metsjärve is really one of our top recommendations and we are looking forward to seeing what is next for Metsjärve as they have a big vision for the future. Book you stay at Metsjärve and go hiking, climbing, jumping from the tower, have a lovely boat ride, go mushrooming, barbeque, have a sauna, play disc-golf and so on. You will not be bored and now you know a spot for the next event you host :)

Book the Metsjärve holiday house in HERE

Book the Metsjärve mini cabin in: HERE

See more of our travels and storeis in Instagram!
Safe travels!
Liis and Ben