Panga Sauna Hut - Genuinely Cozy Luxury
Located amidst the forests of Lääne County, Panga Sauna Hut was originally a sauna house that had provided warmth to its owners for 100 years. Now, it has been given a new look and comes with all the modern comforts you can expect from a nature-inspired getaway. Almost unexpectedly, this little house has become one of our greatest favorites this summer.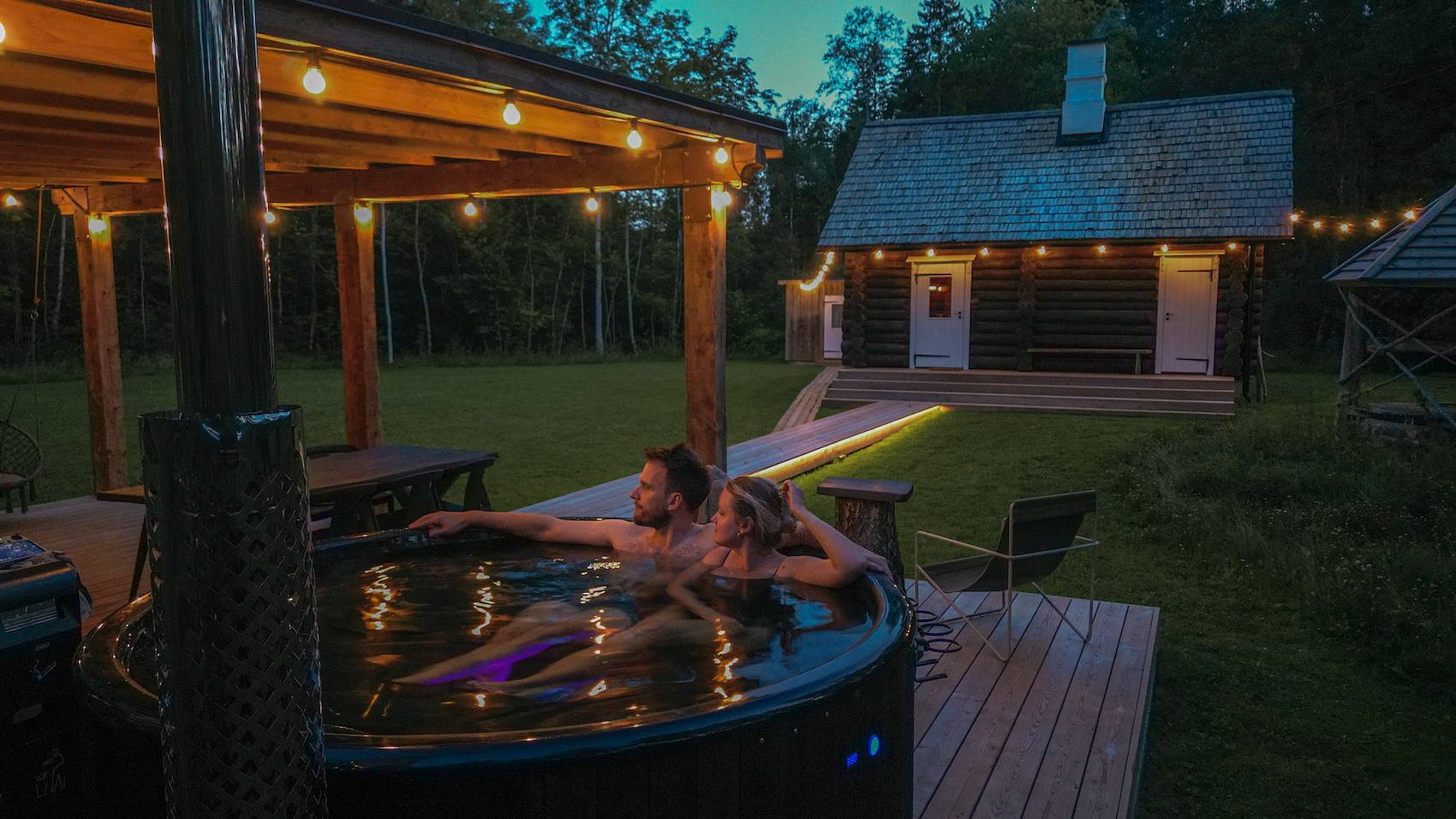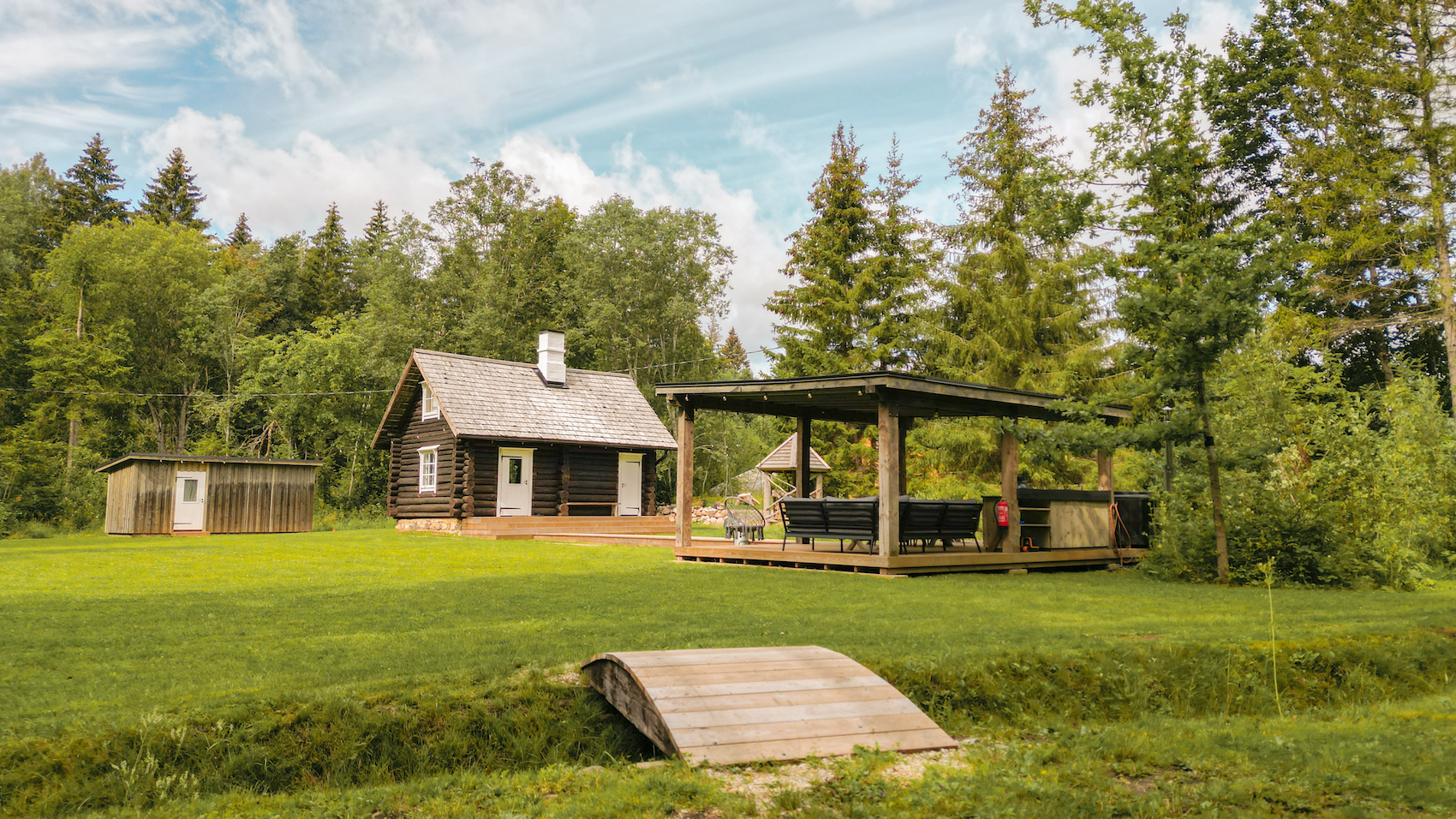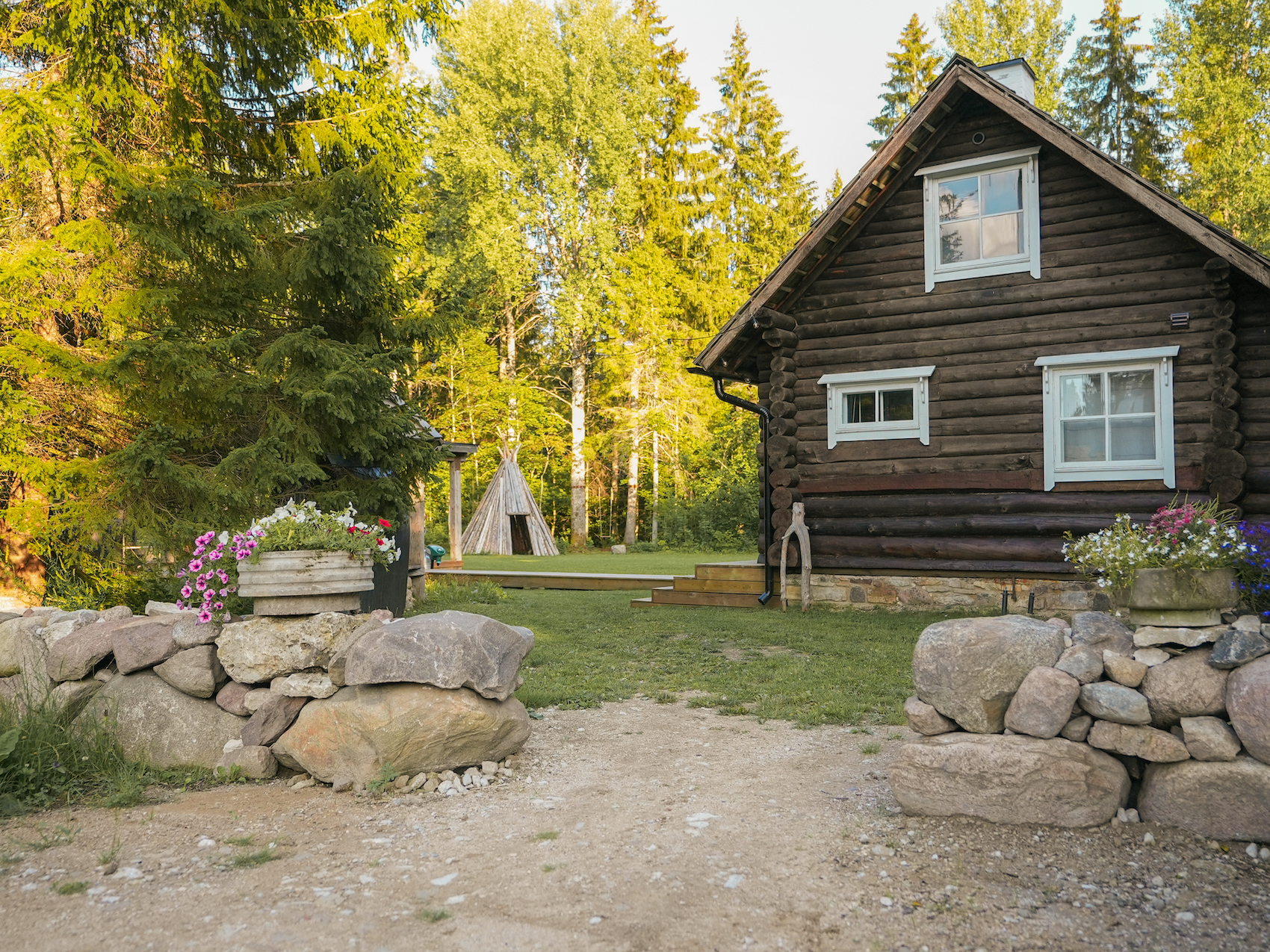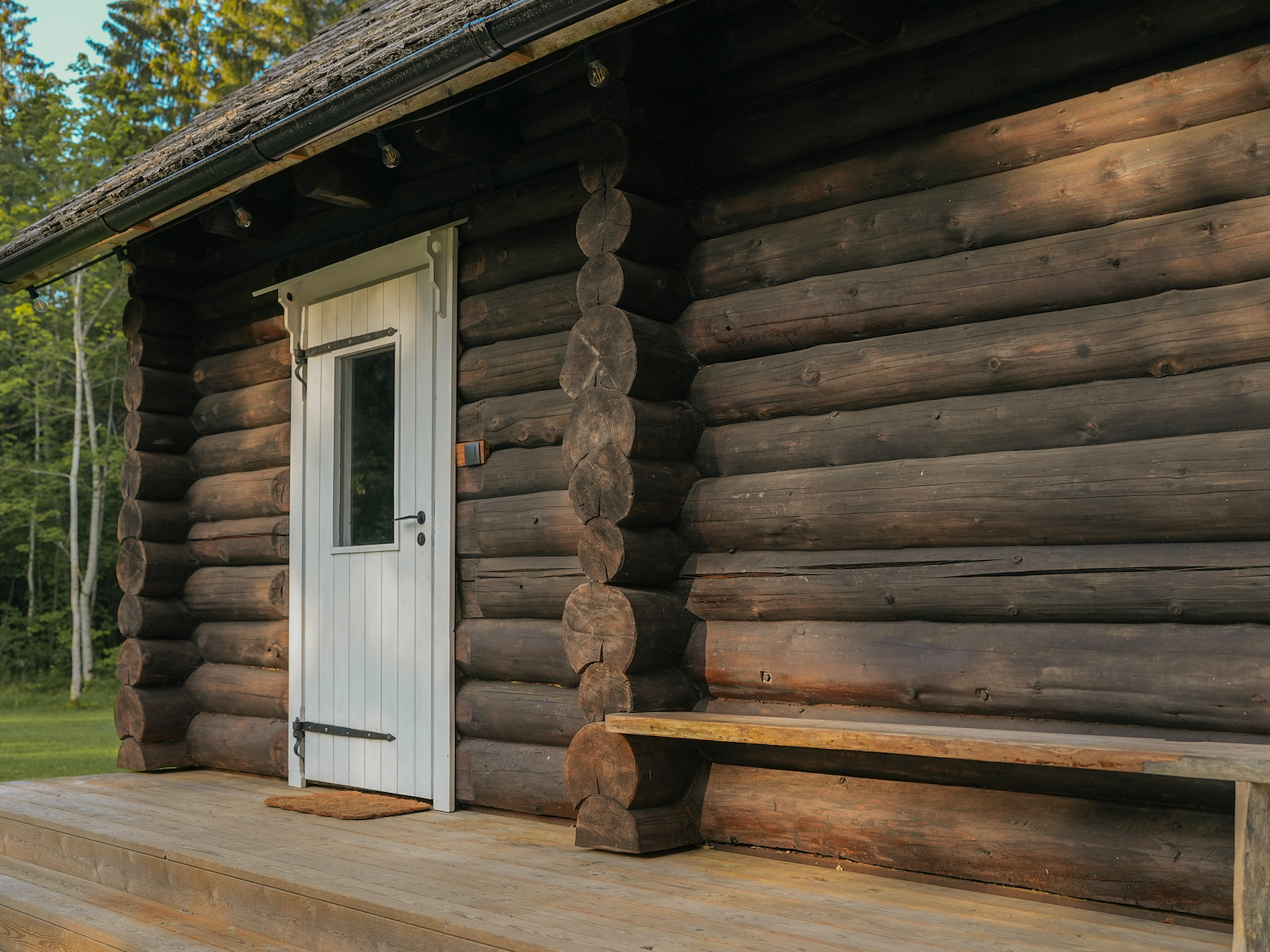 Compact in size yet spacious in essence, the Panga Sauna Hut encompasses a sauna house. The ground floor features an open living room with a fireplace and dining table that leads to a small but functional kitchen.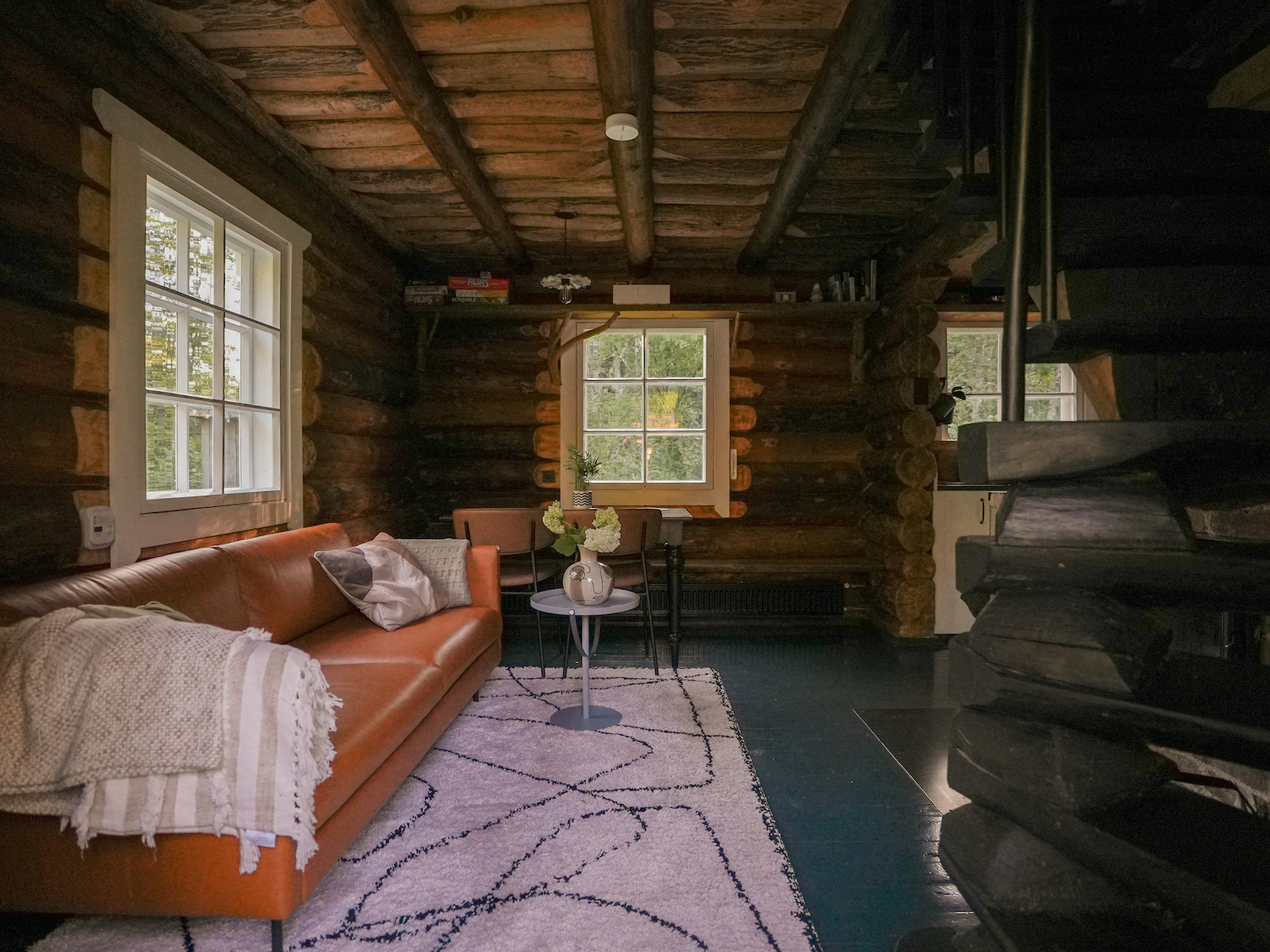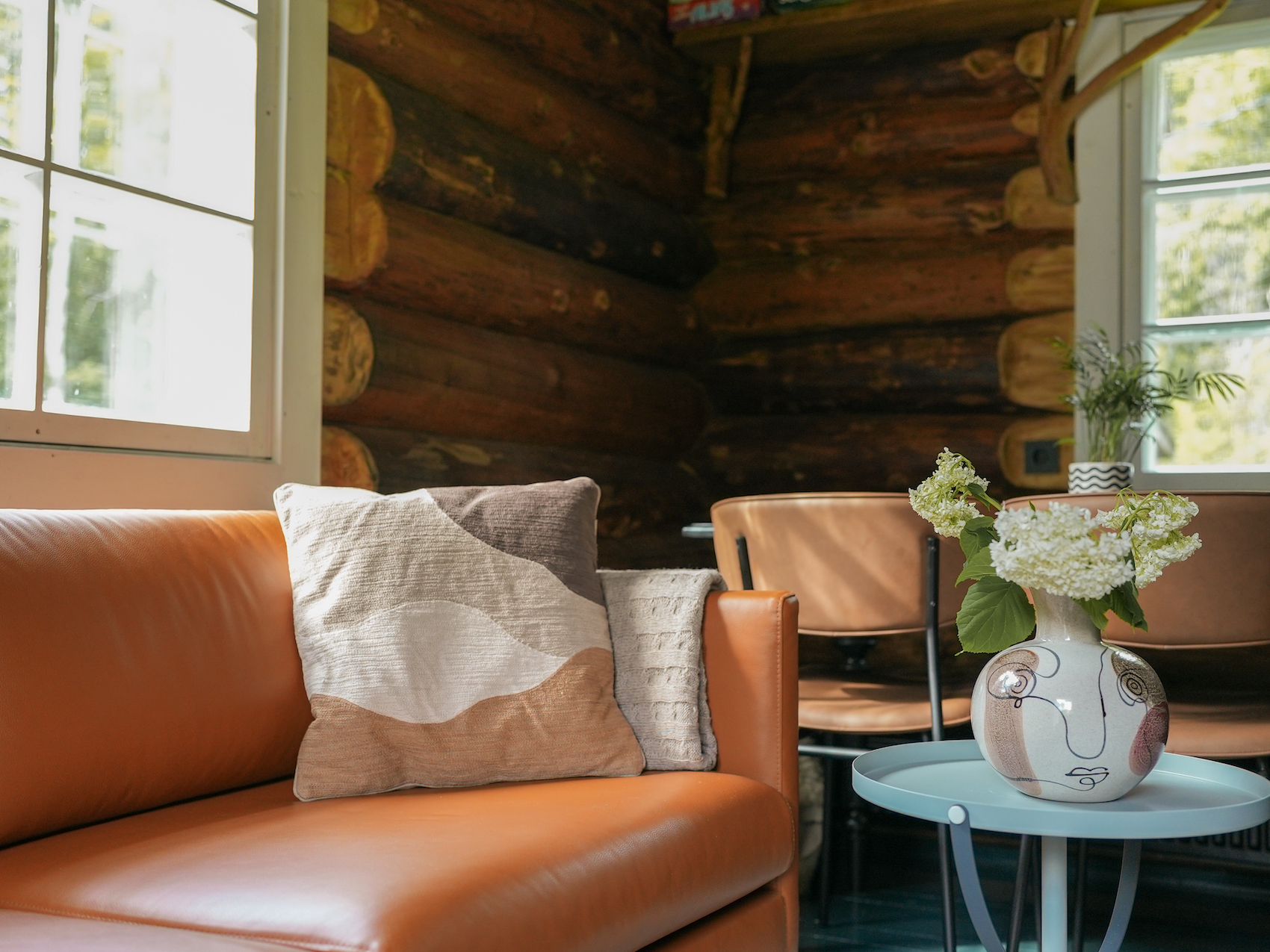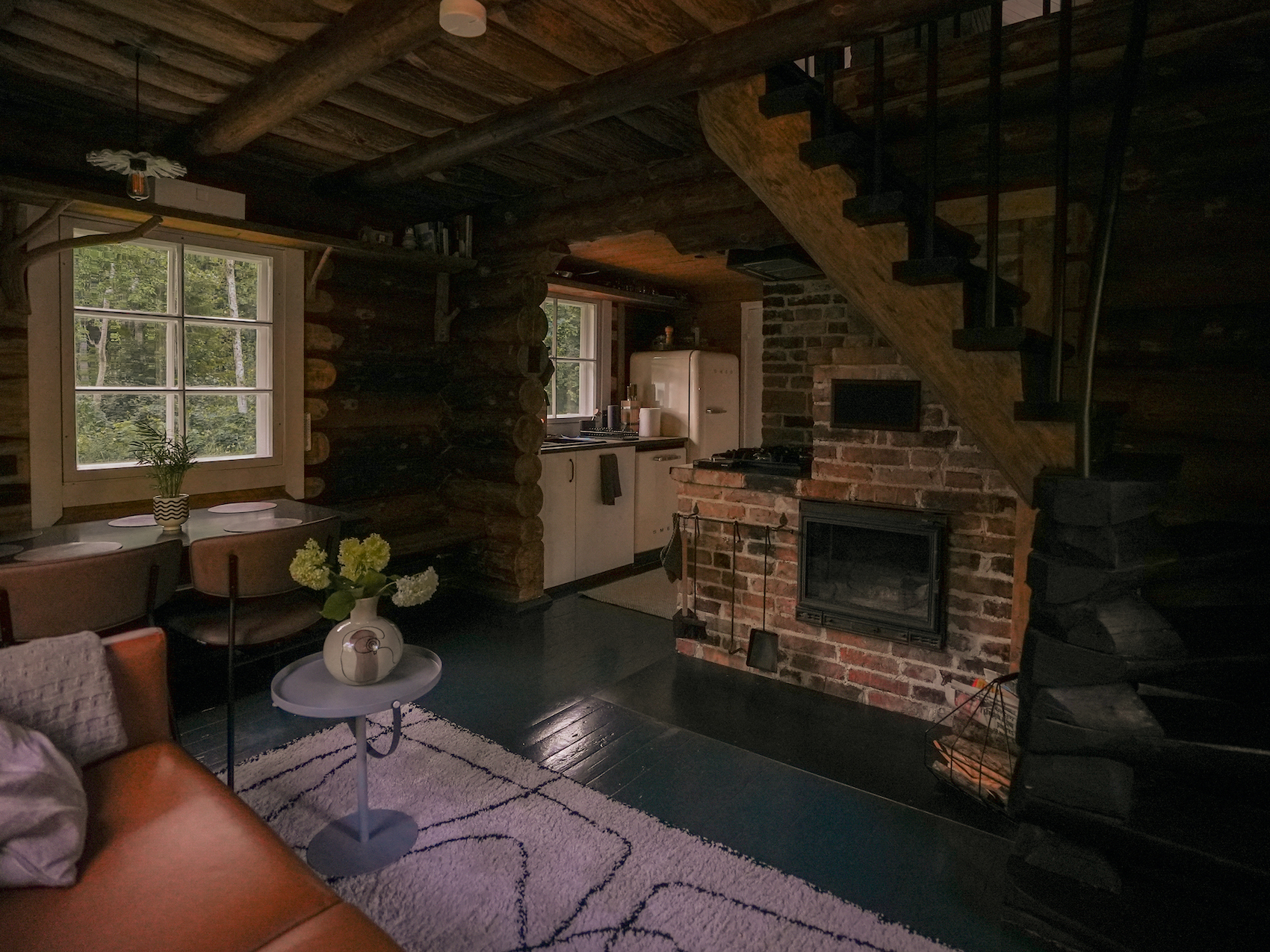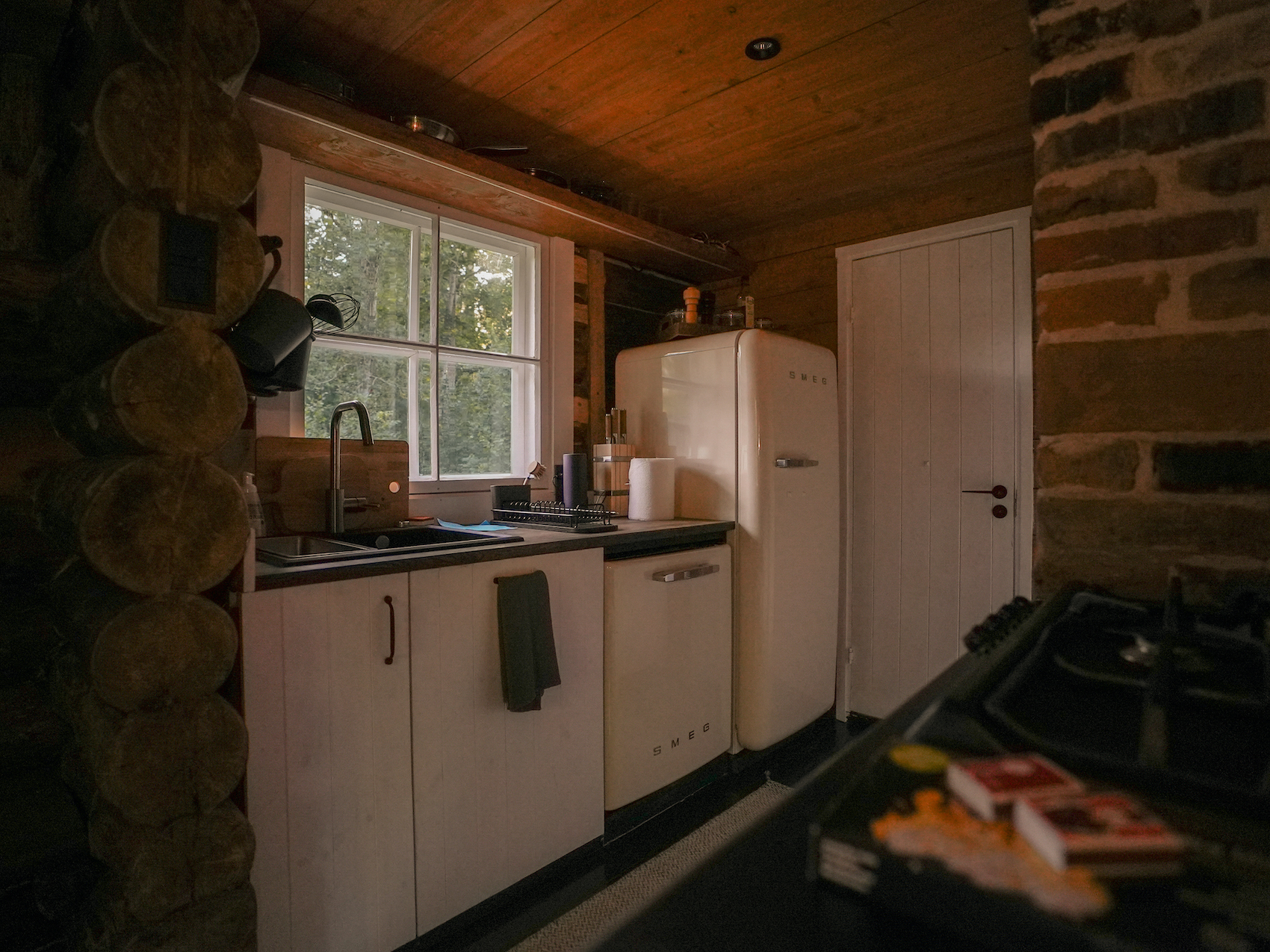 In the kitchen, you'll find everything needed for both cooking and dining - a large refrigerator and dishwasher, gas stove, and a professional steam oven.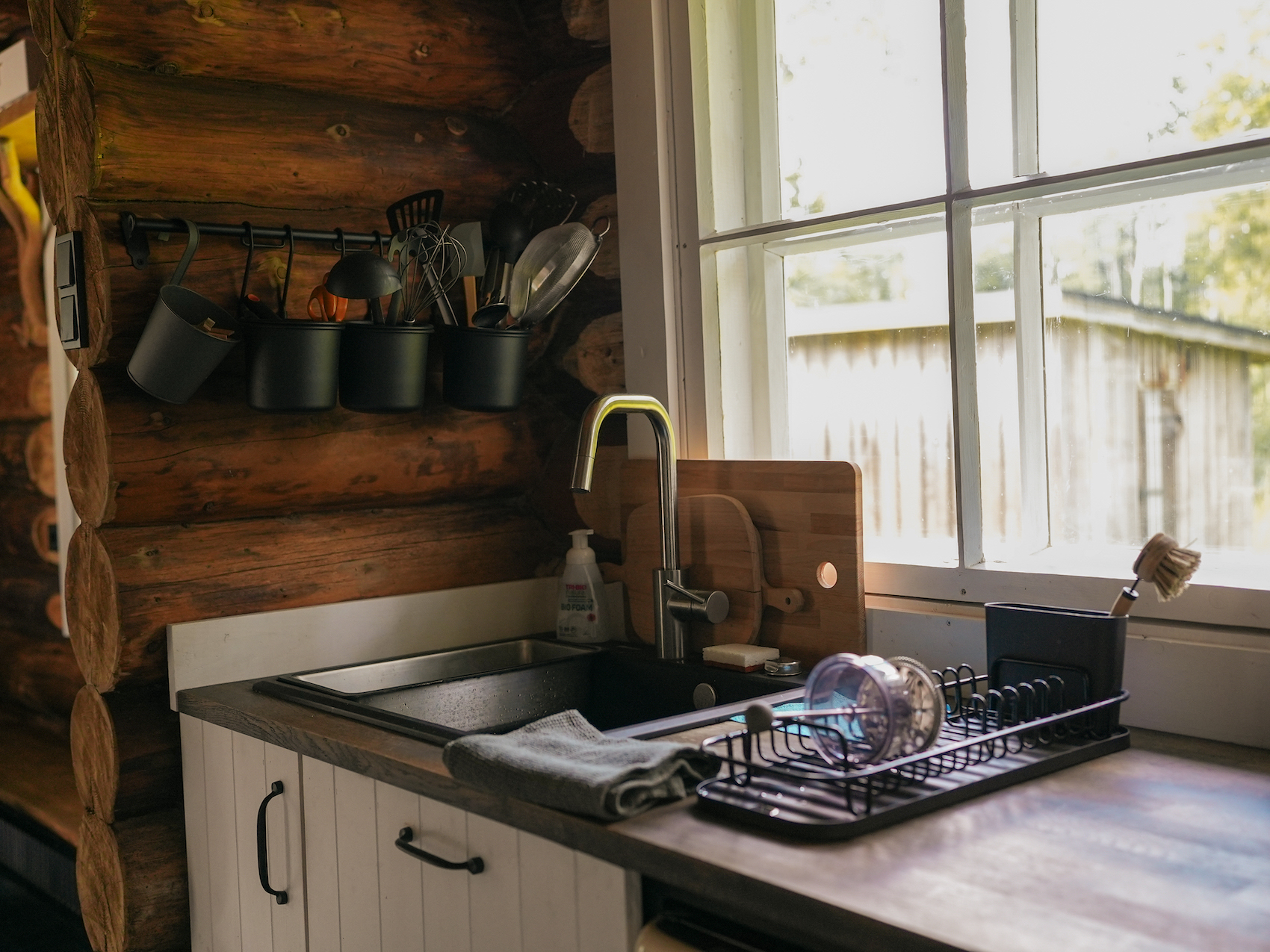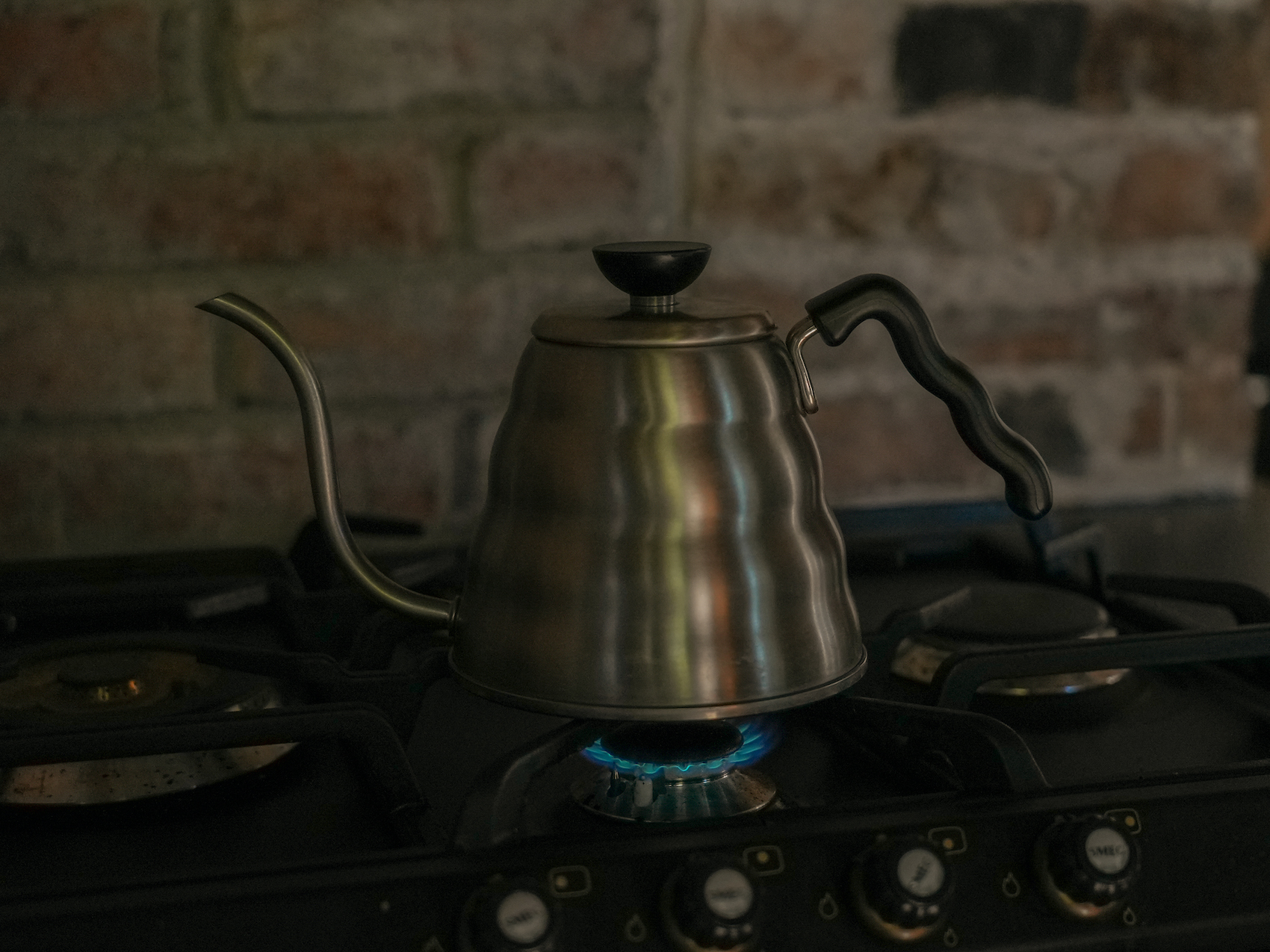 Considering its size, this is perhaps one of the best-equipped kitchens we have encountered on our journey. Your morning coffee is taken care of with a coffee press and the host's favorite roastery coffee, and for chilly evenings, there's also hand-picked herbal tea available.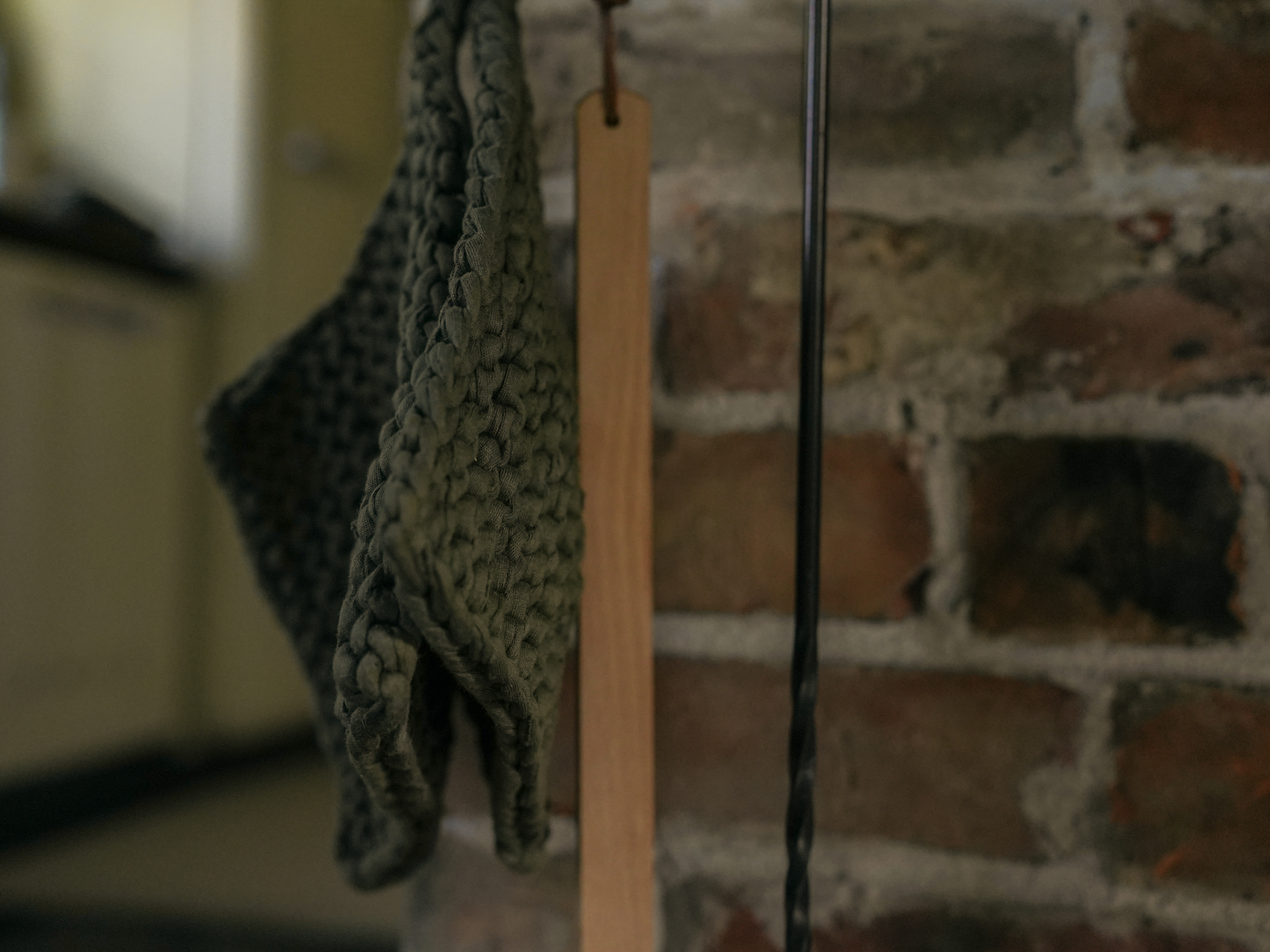 One door from the kitchen leads to the restroom, and another to the sauna anteroom. From there, you can step into an authentic vintage sauna or onto the terrace to cool down and enjoy the birdsong.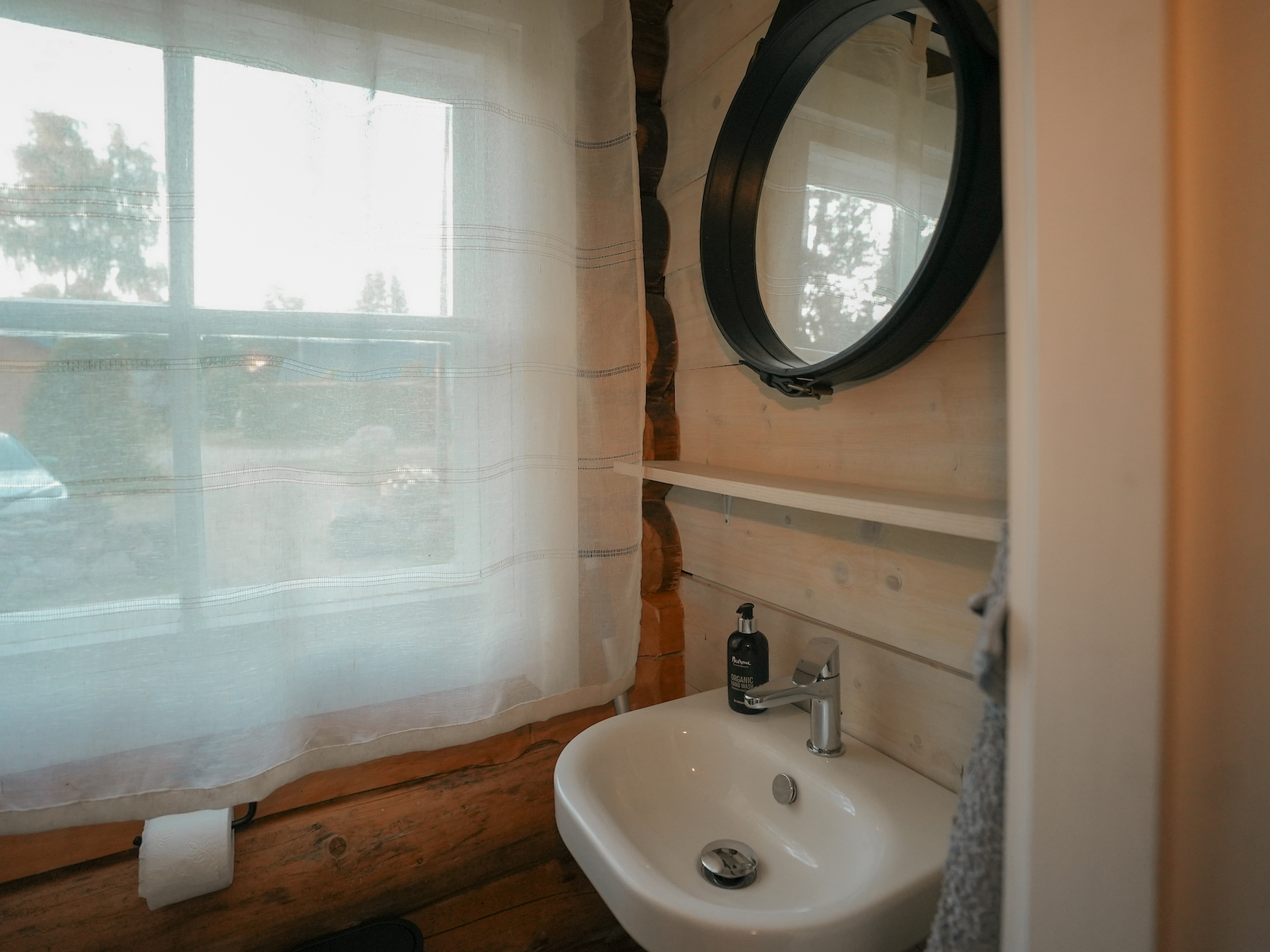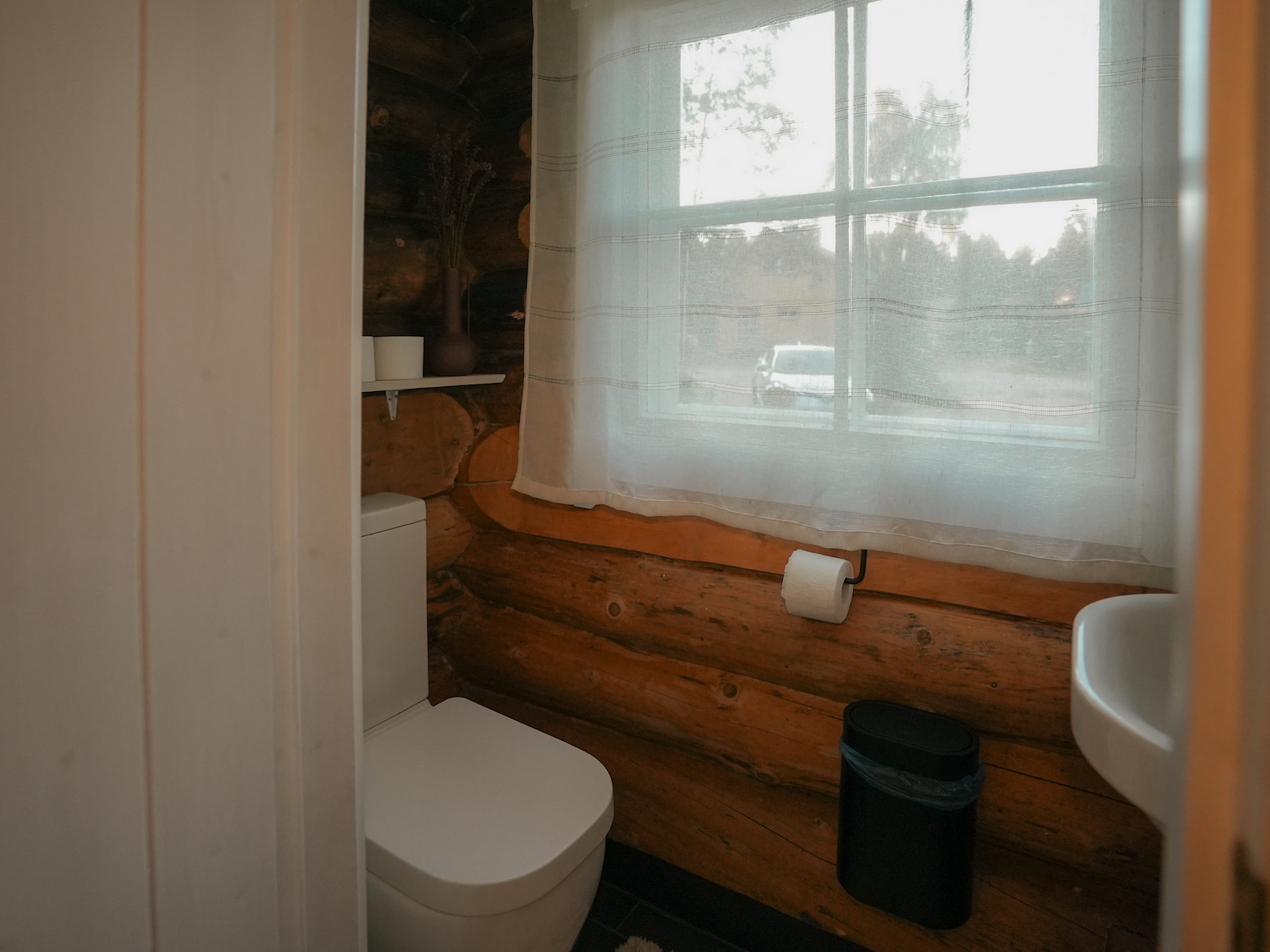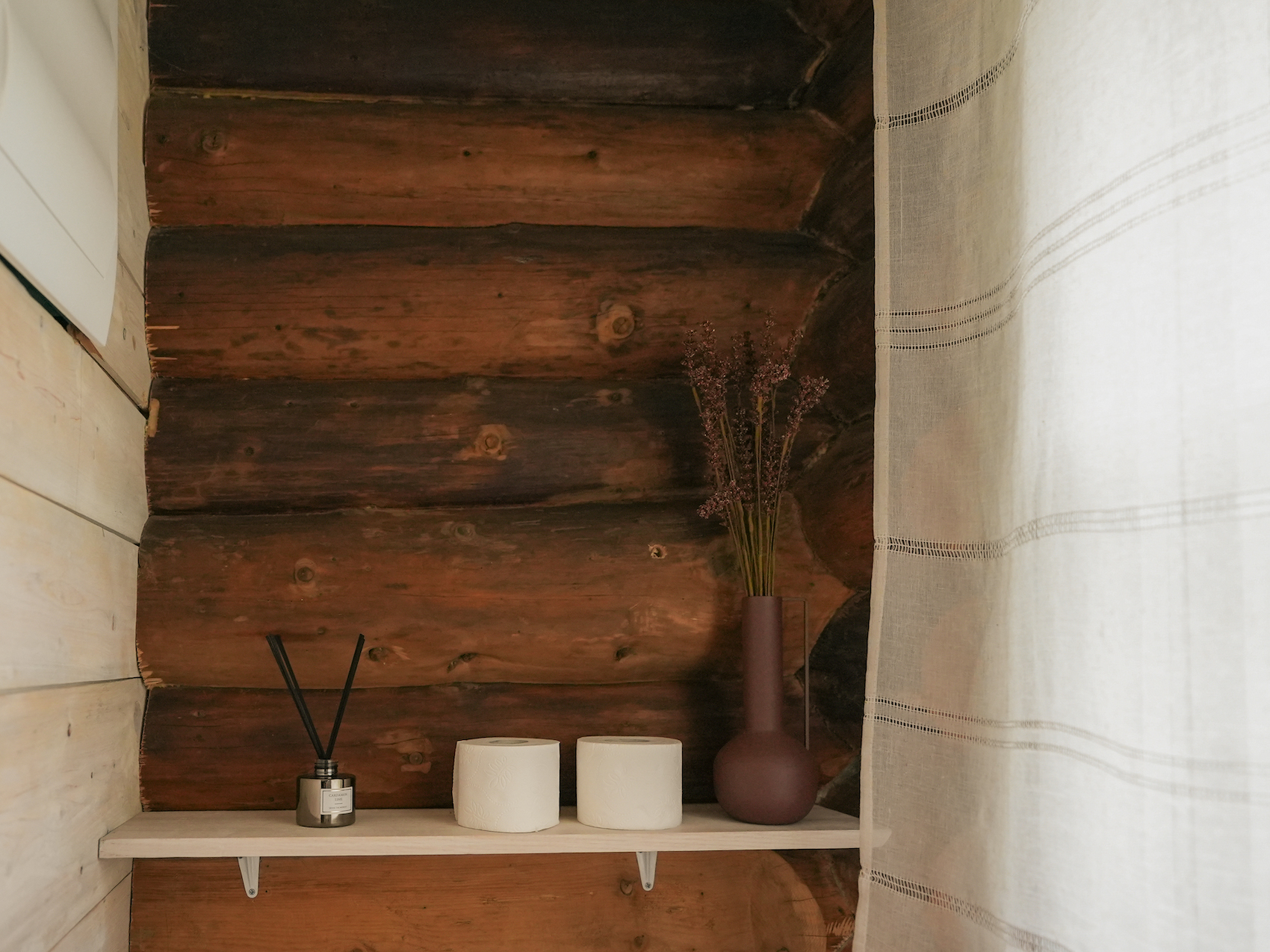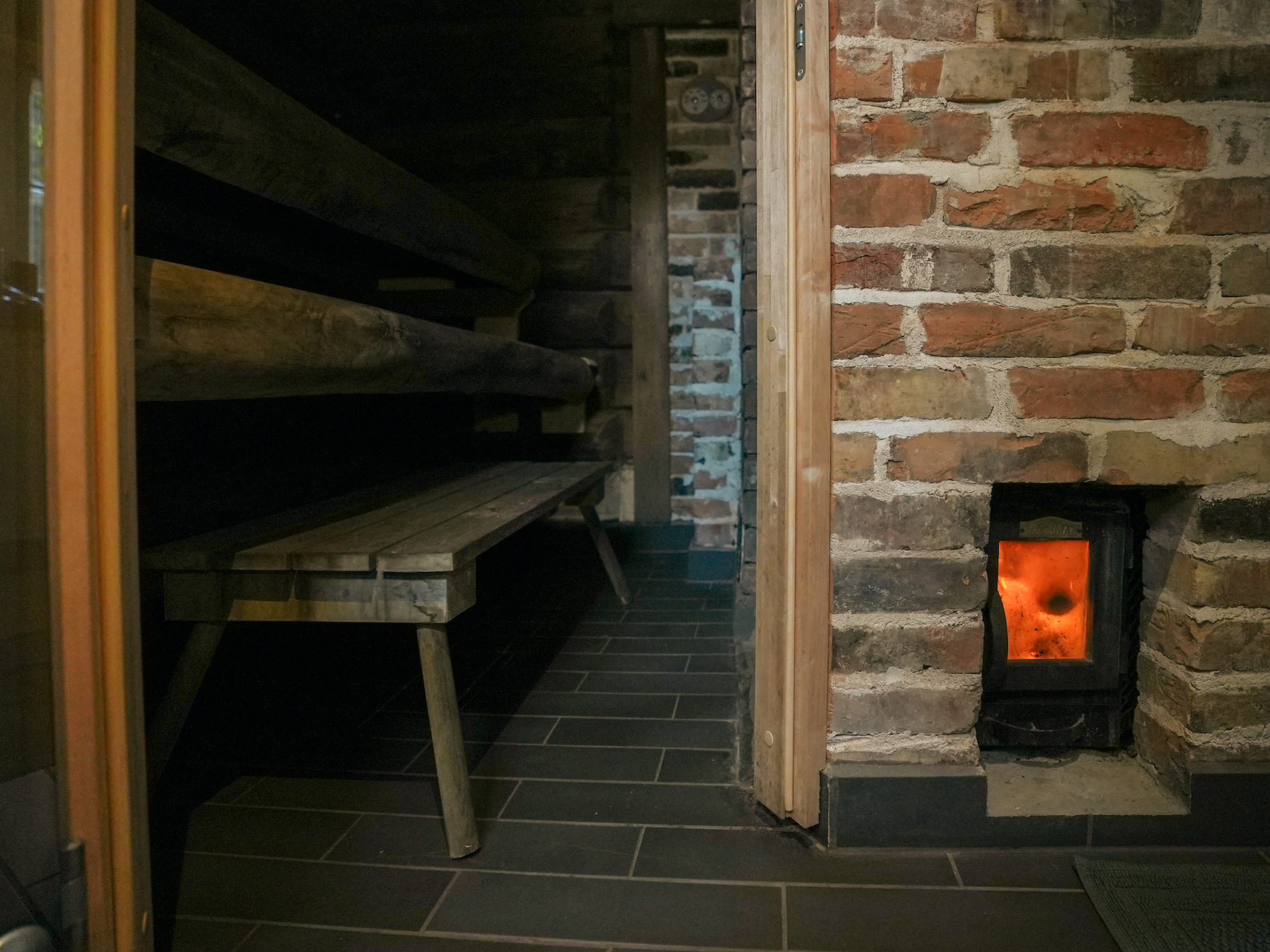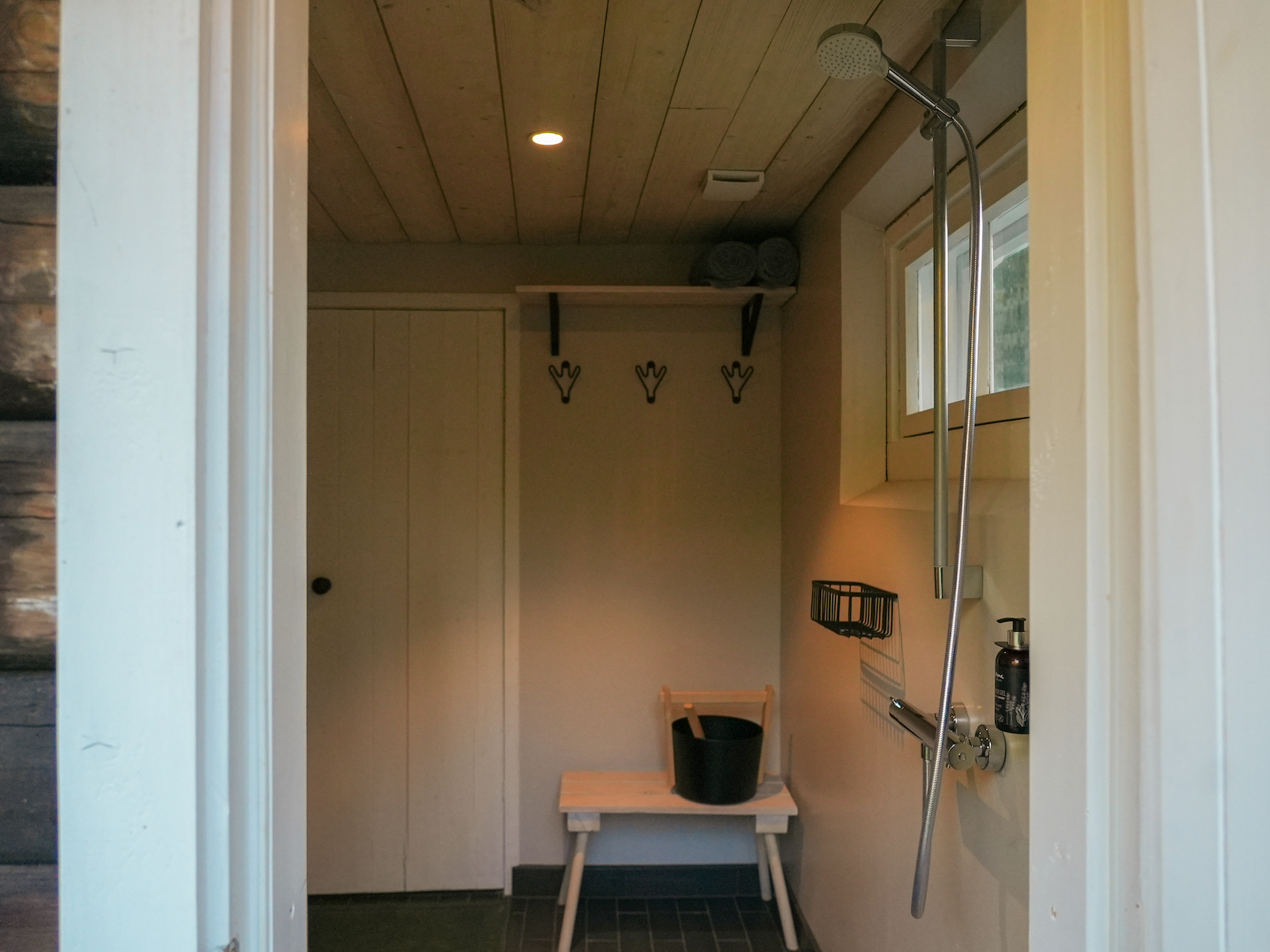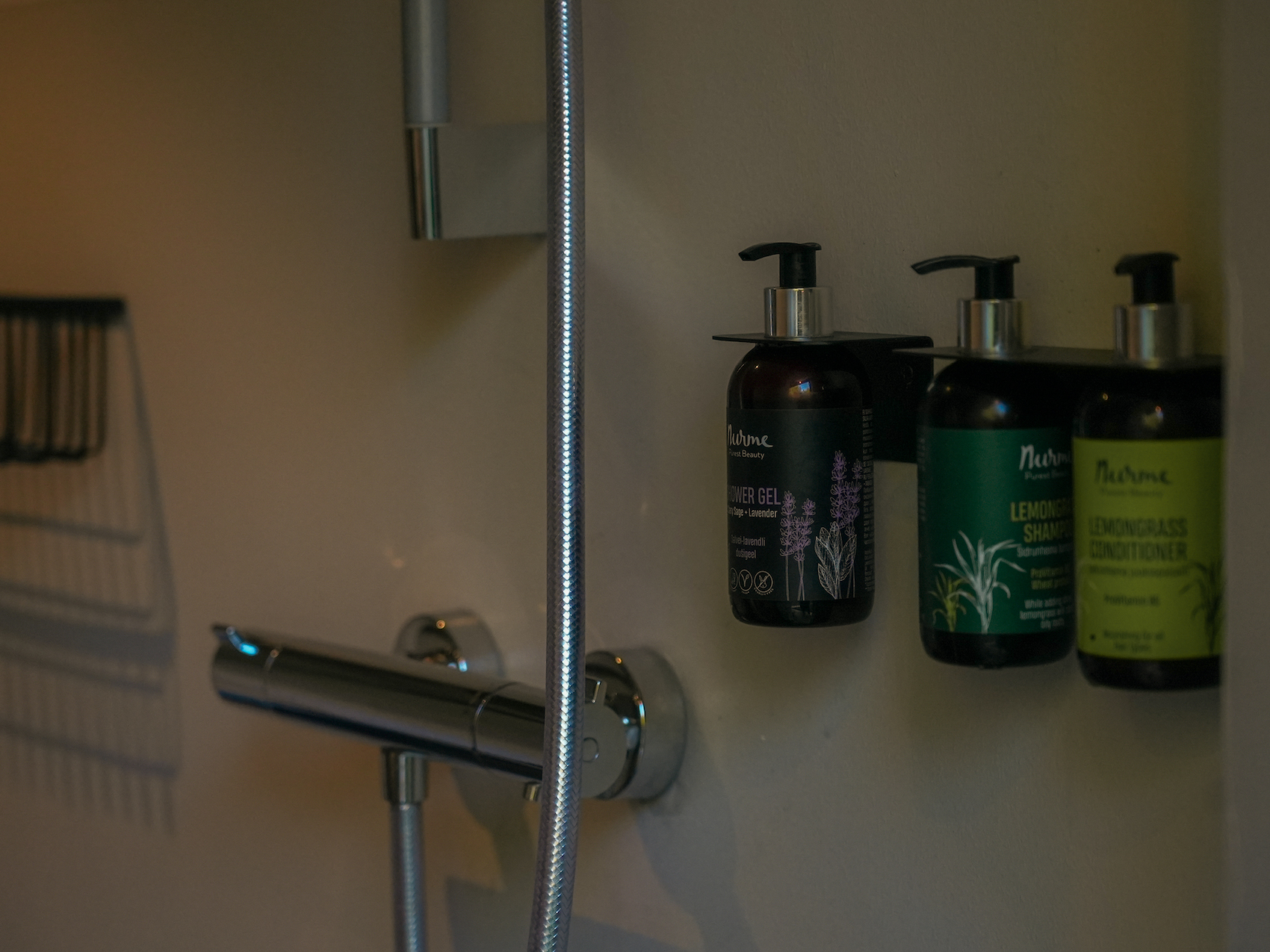 Everything necessary is, of course, provided - from towels to Nurme cleaning products.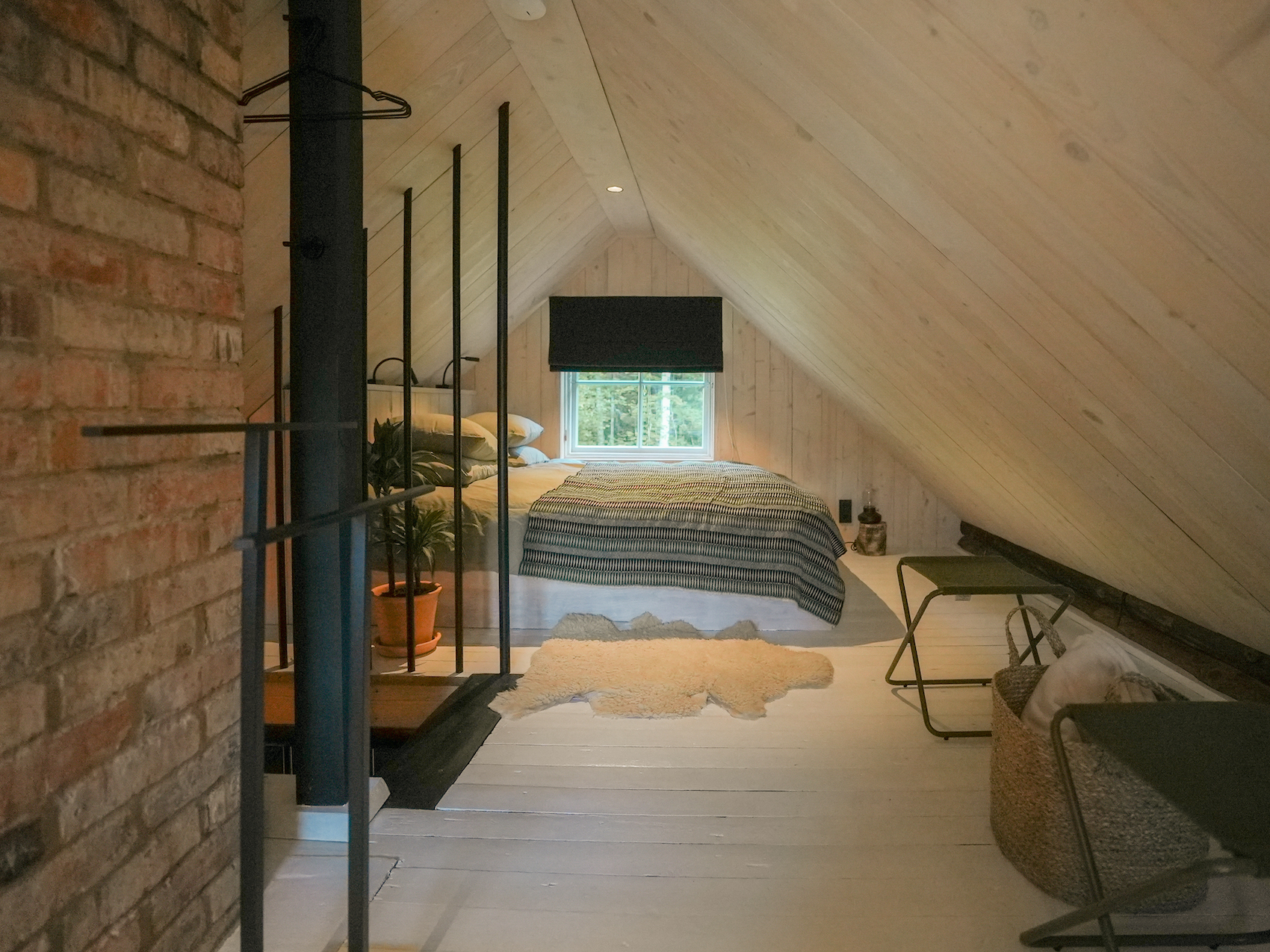 On the second floor, there are two double beds, and once again, very thoughtfully designed details - from blackout curtains to coat hangers and hooks, as well as reading lamps and conveniently placed outlets for charging.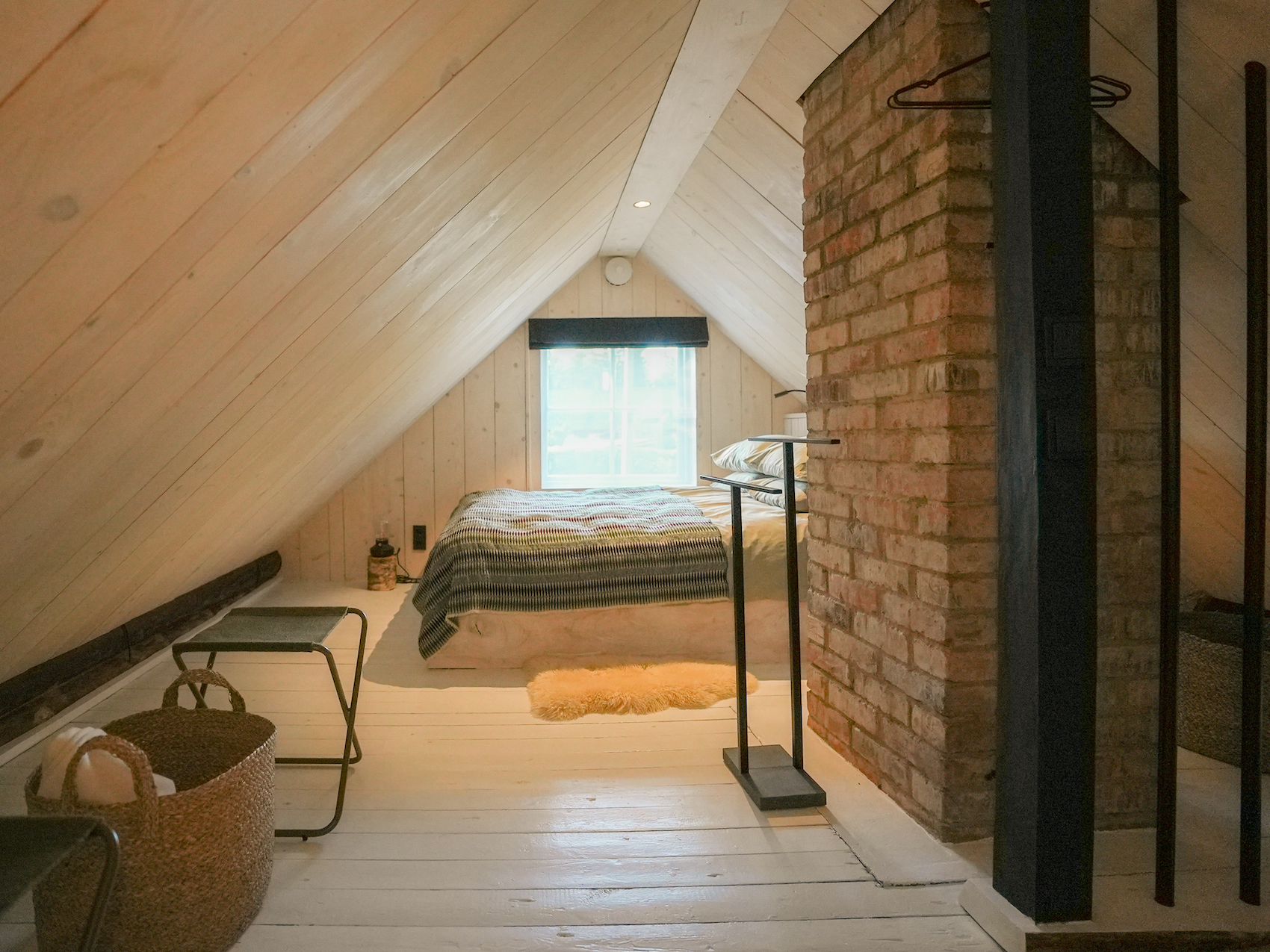 And the sleep is good at Panga Sauna Hut, as you are in complete silence - we slept with the window open and not a single car sound reached us from the distance.

Since the main aim of Panga Sauna Hut is to provide an authentic nature retreat, the house is screen-free. However, for longer stays, entertainment is offered by the Kinohütt located behind Sauna Hut.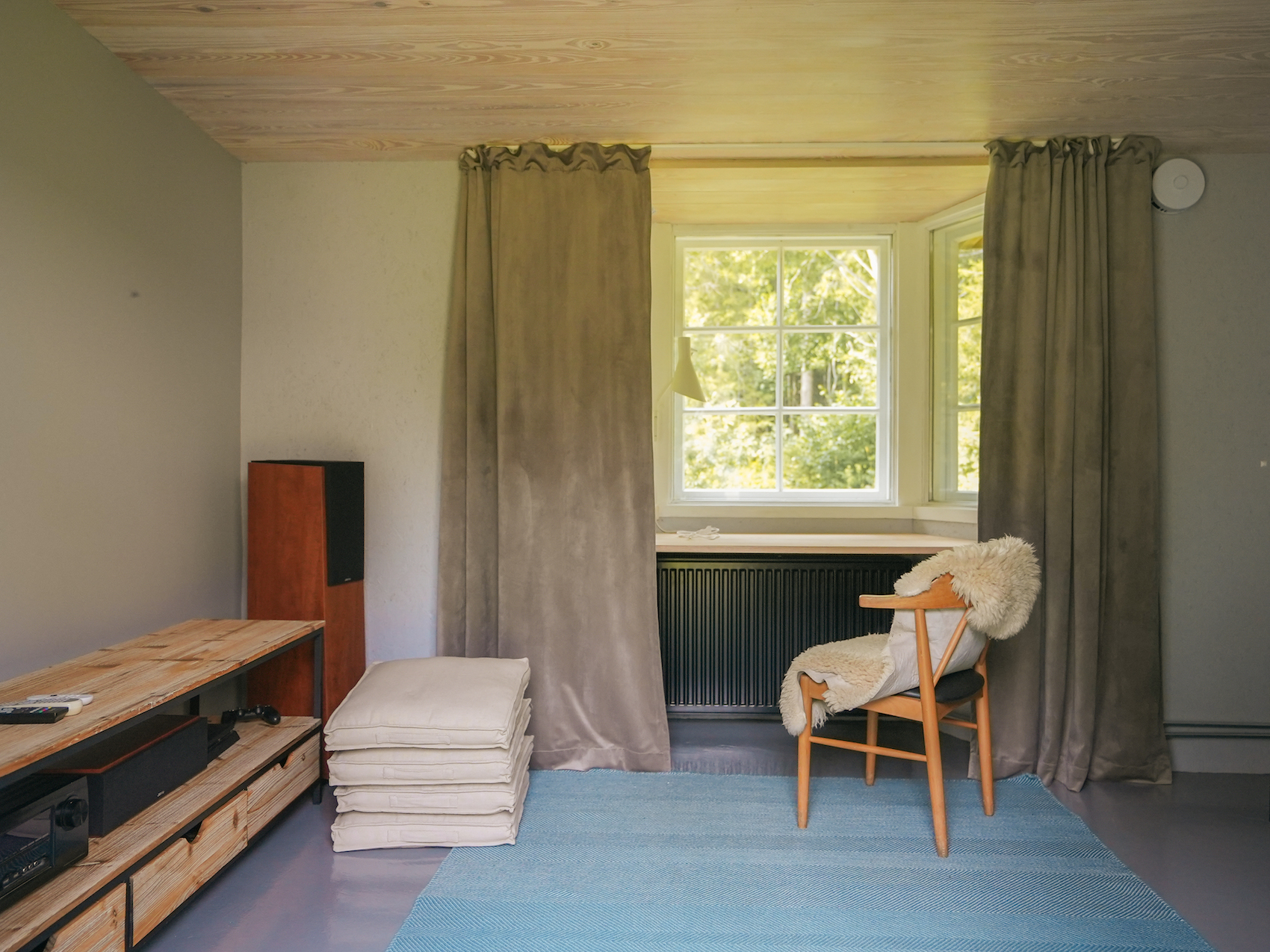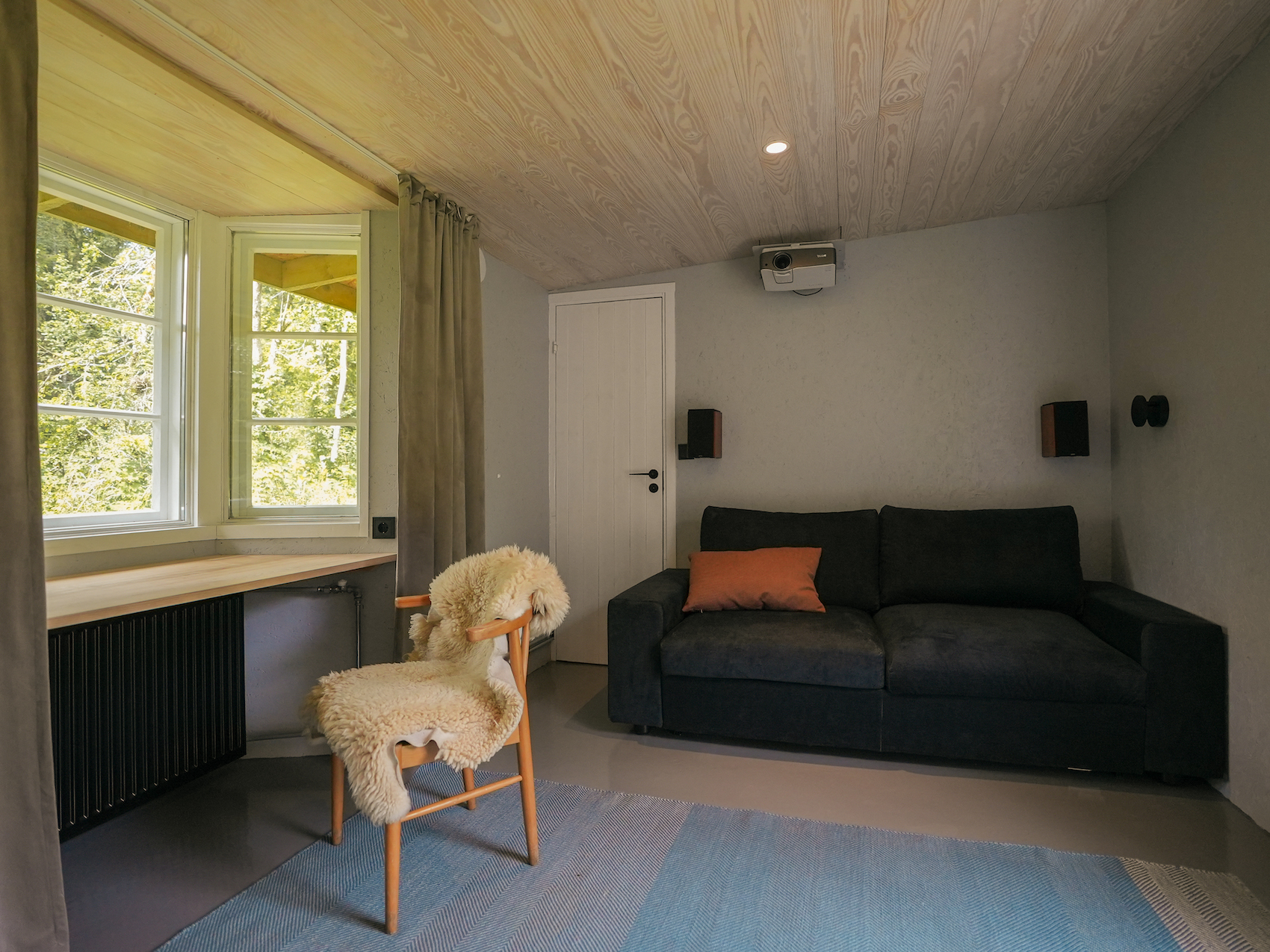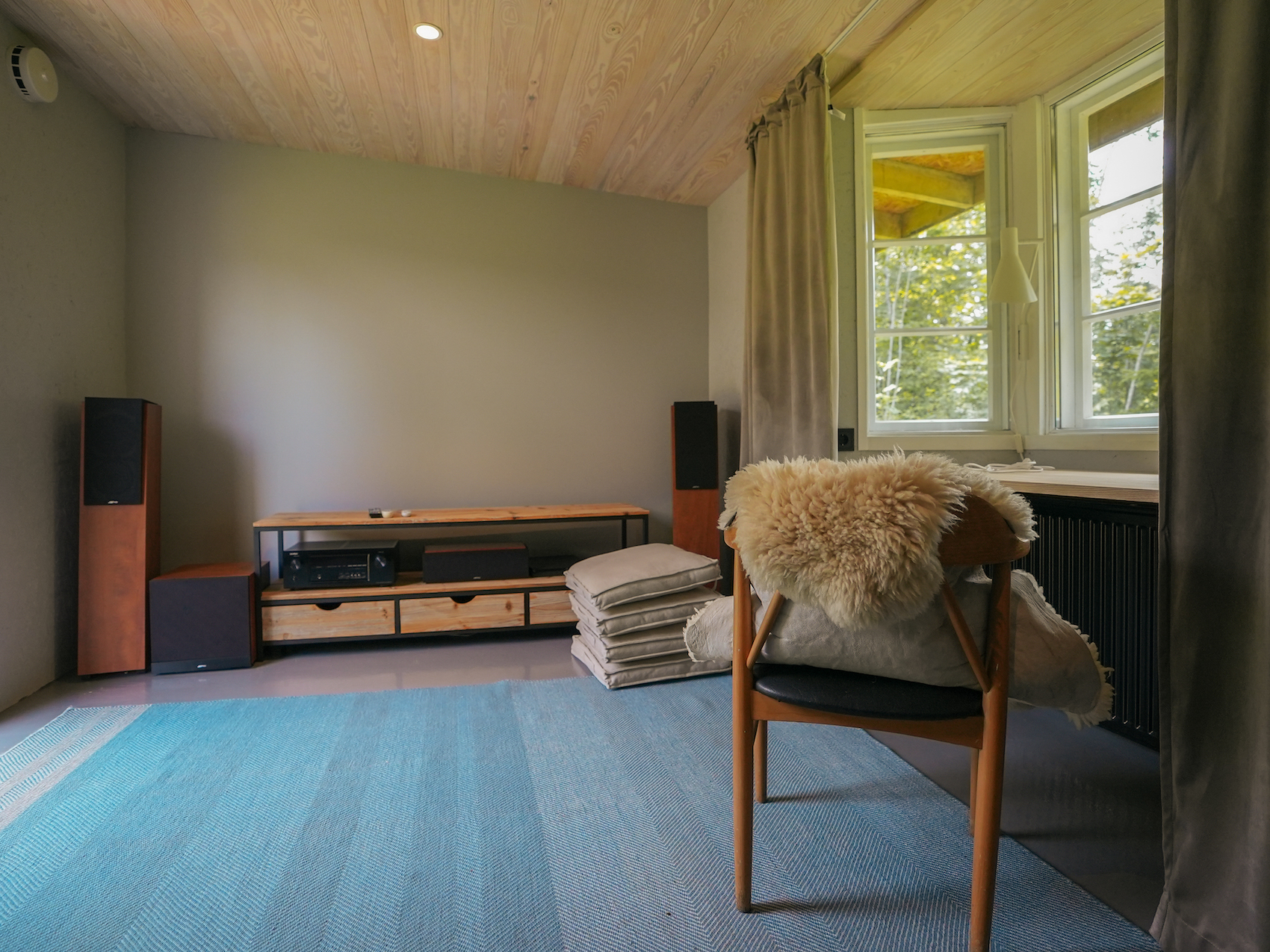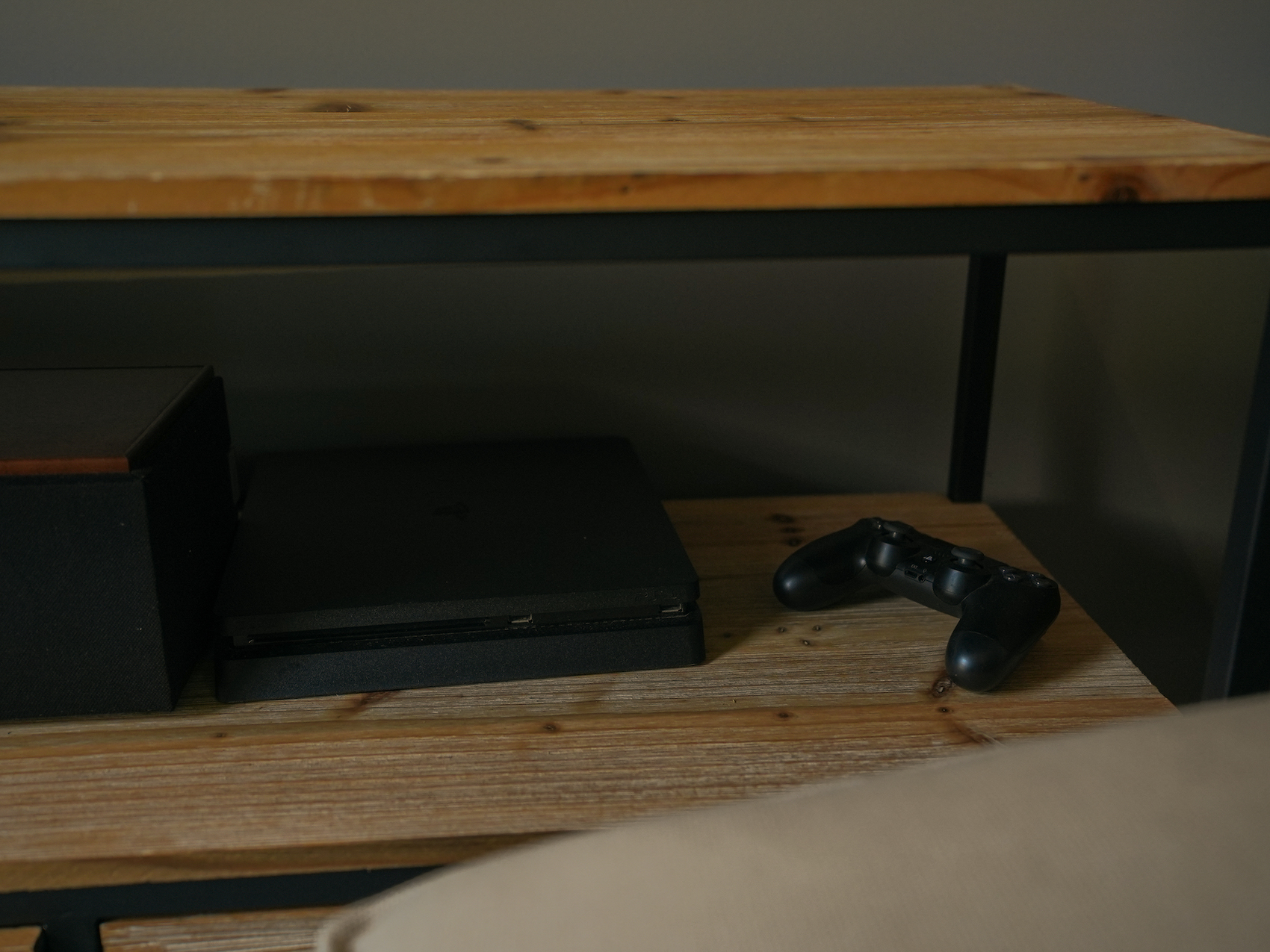 Kinohütt definitely makes this accommodation a favorite for families, as the fold-out sofa provides additional sleeping places, and there's also a perfect spot by the window for remote work. Panga Sauna Hut is nicely equipped with Wi-Fi as well. This means you don't have to limit your vacation to just weekends; you can work during the day while the kids play outdoors.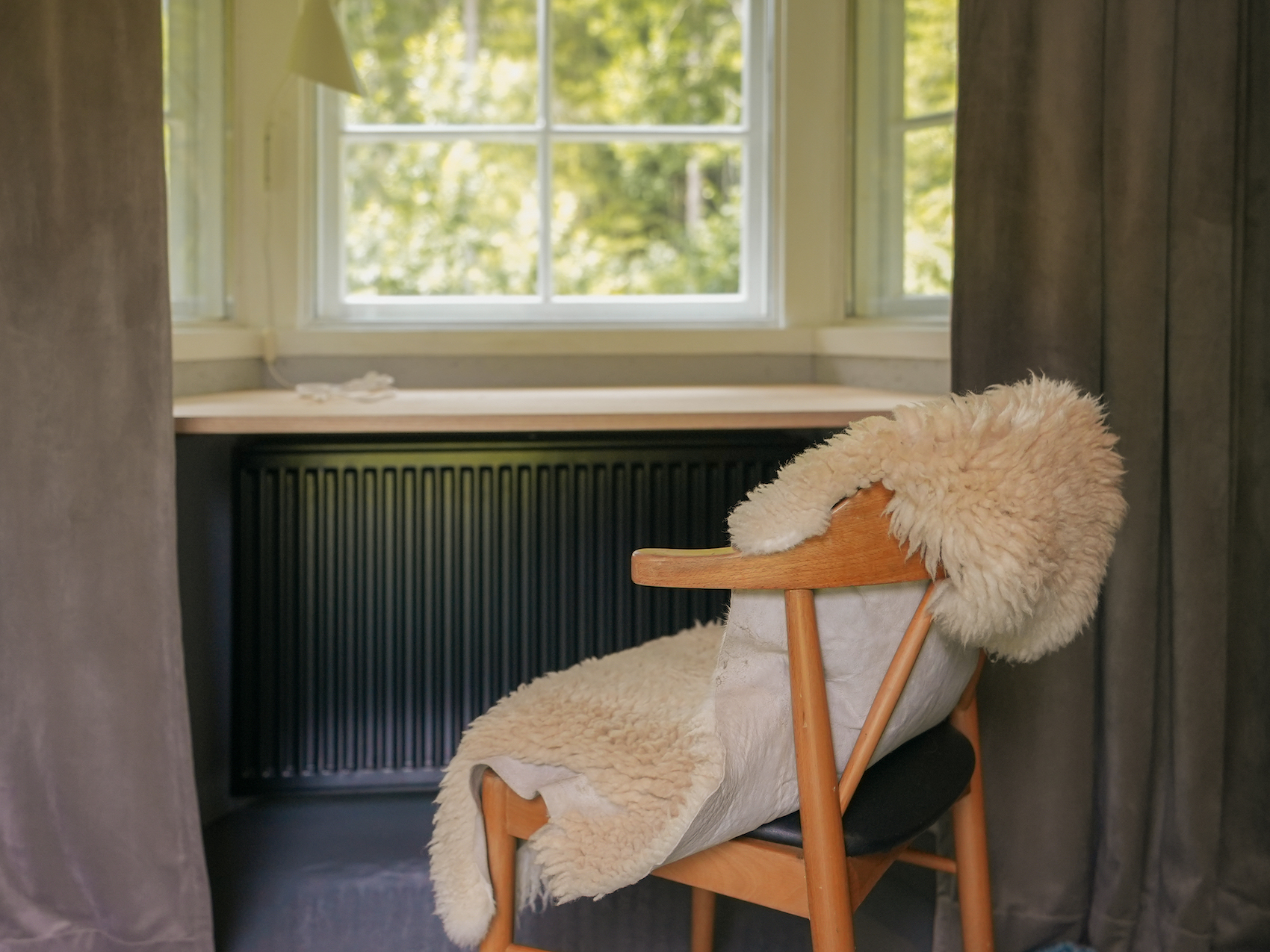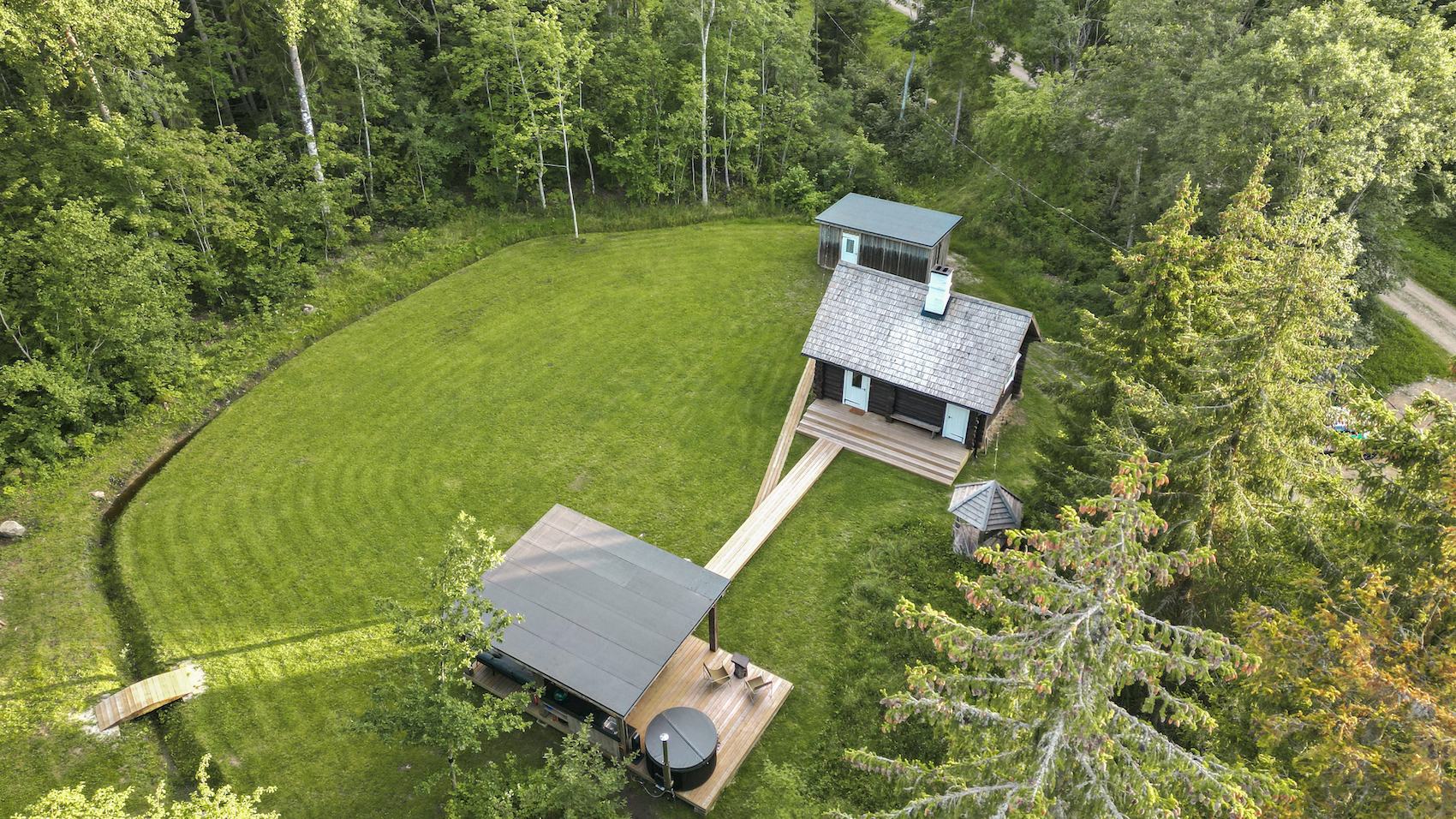 In the evening, you can spend time outside together, or for example, in rainy weather, you can watch a movie or play Playstation in Kinohütt.

Outdoors, in our eyes, everything is set for a pleasant family vacation, providing kids with plenty of opportunities for exploration and joy.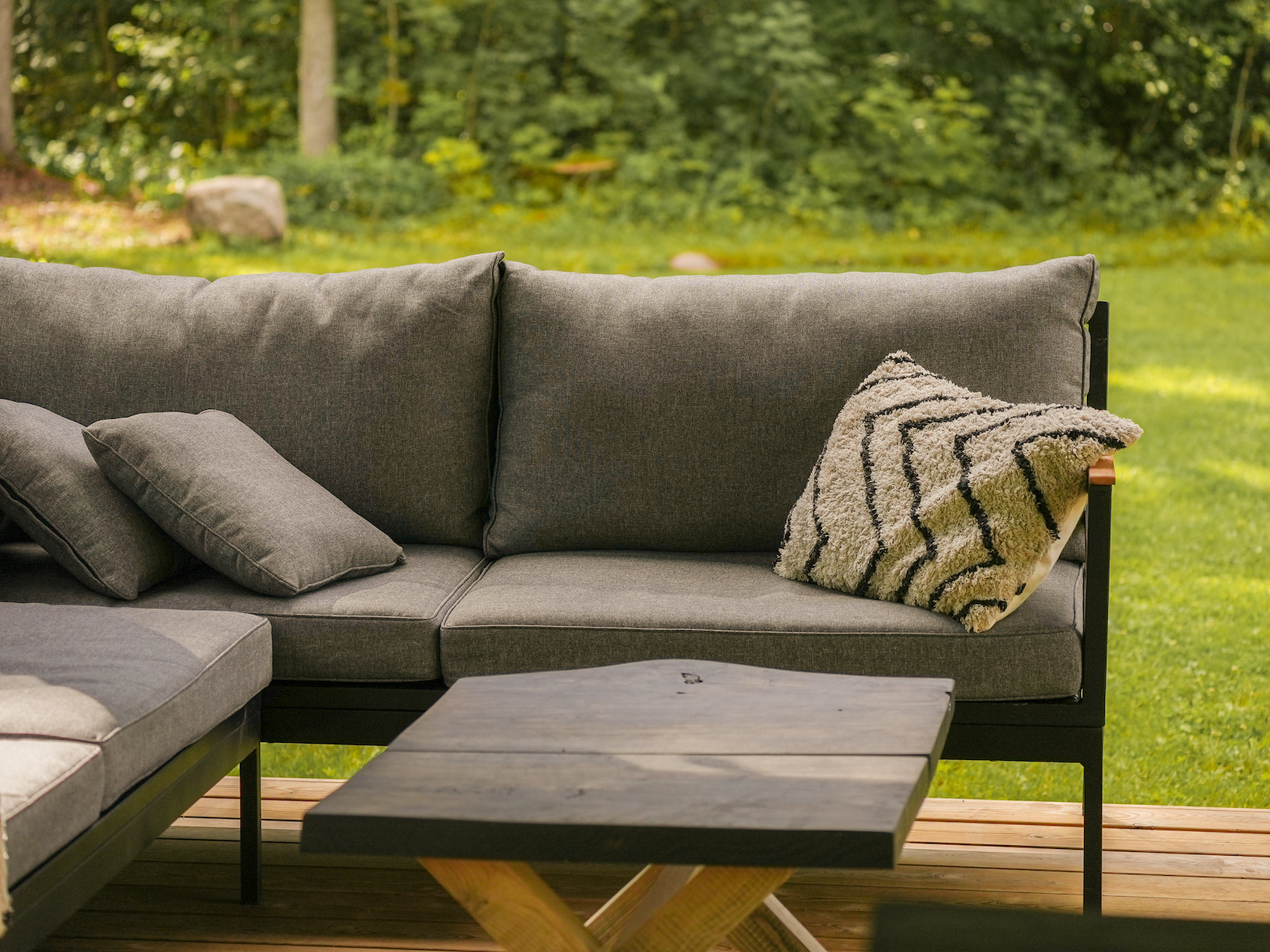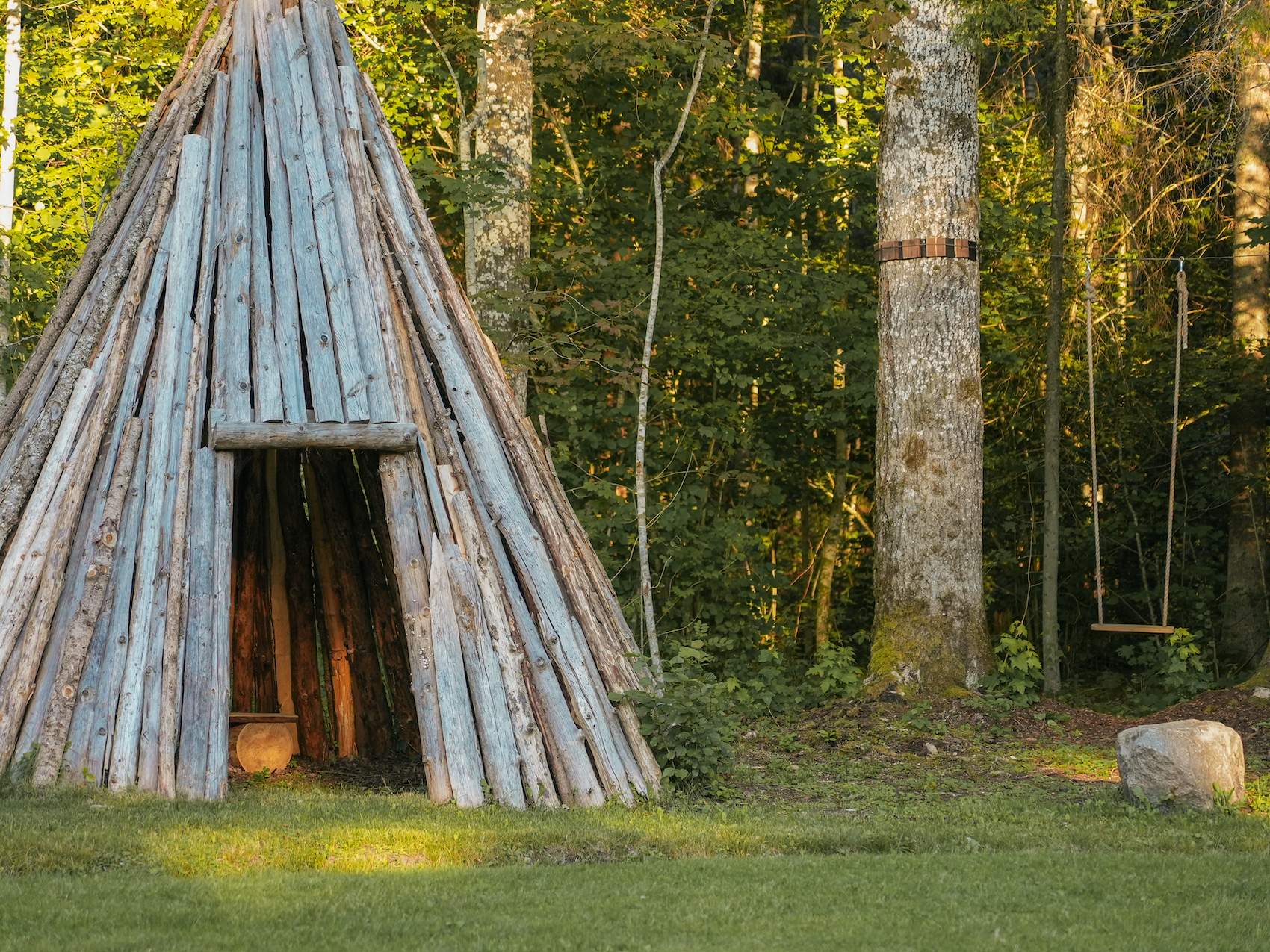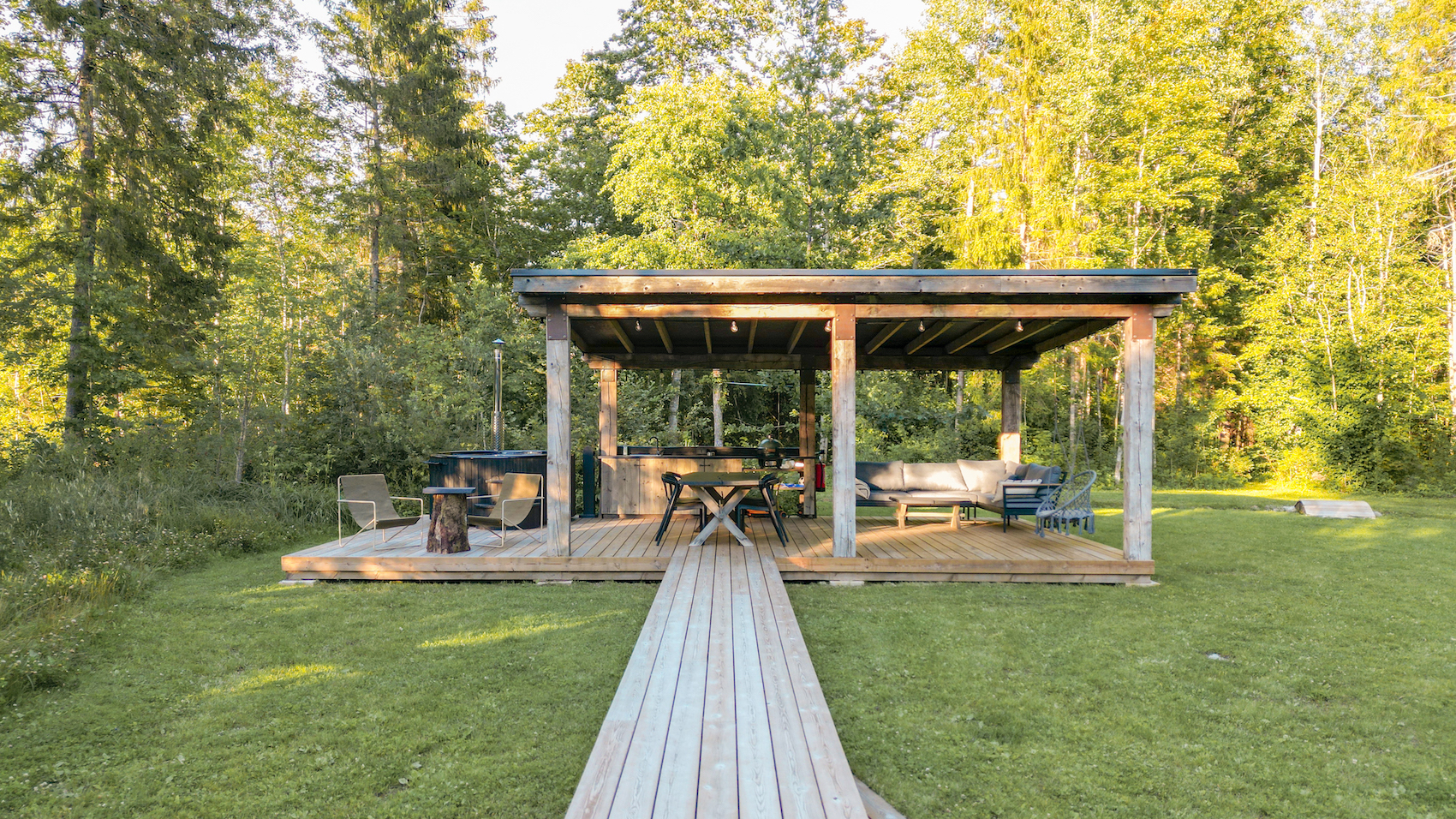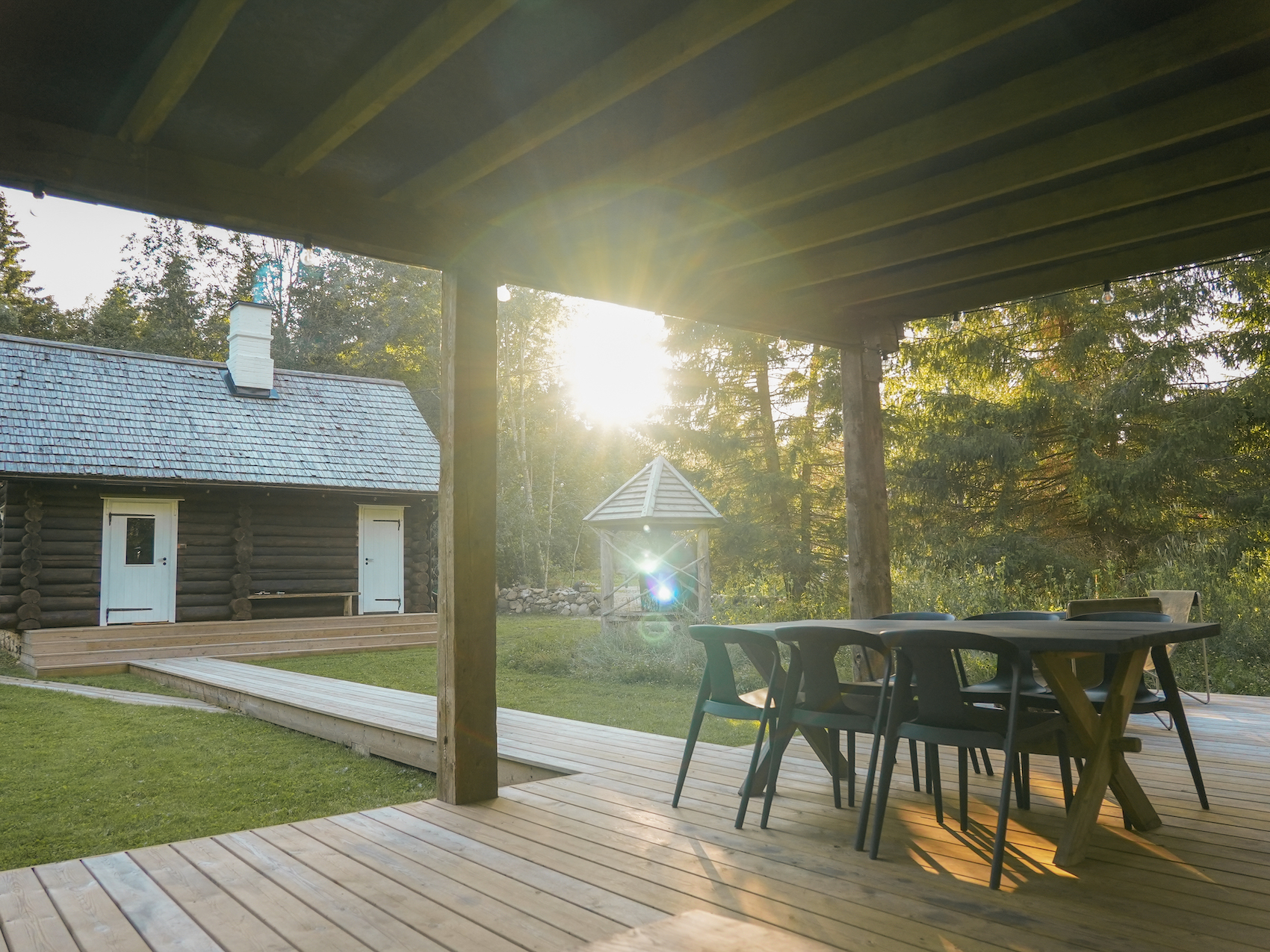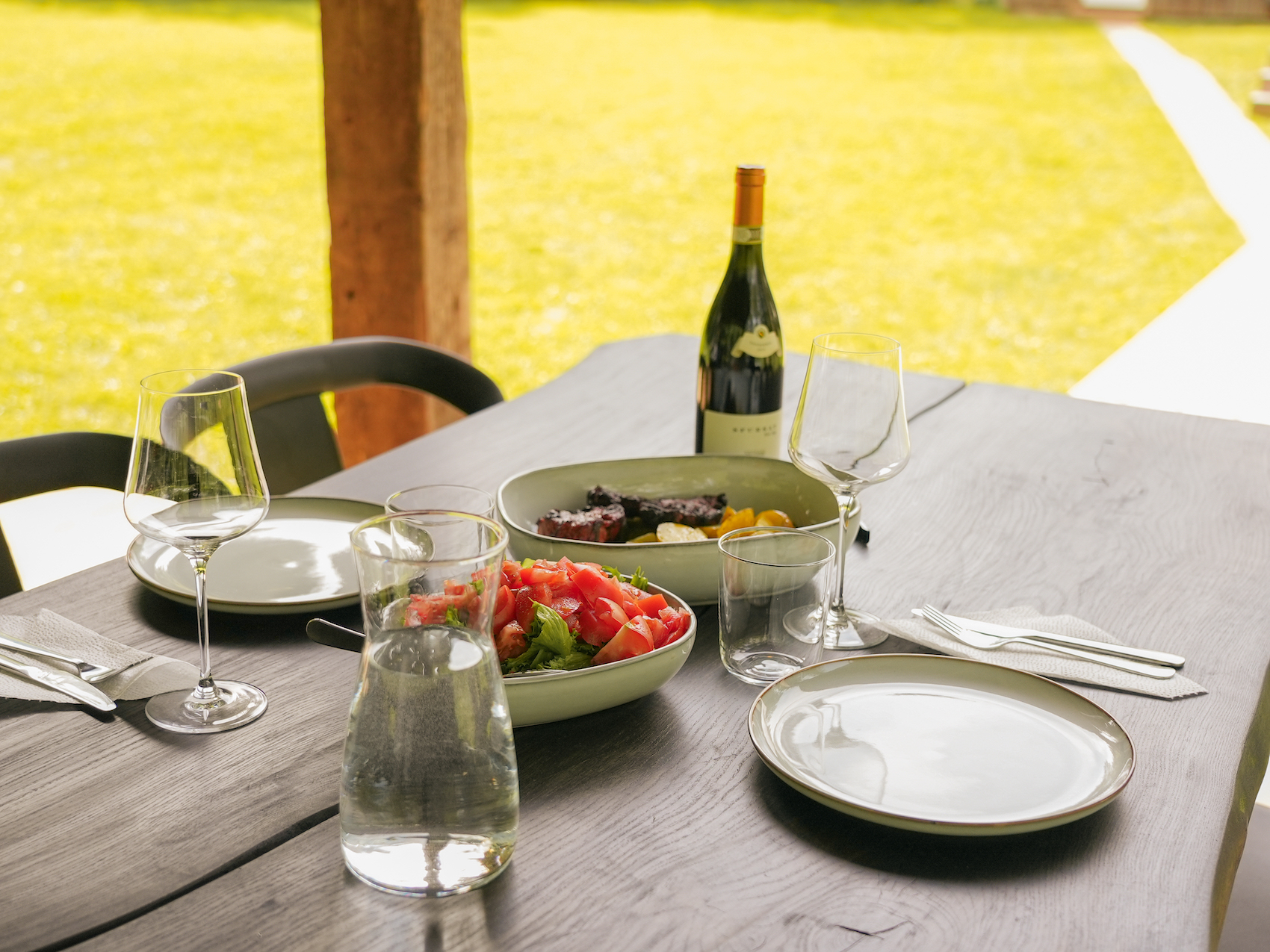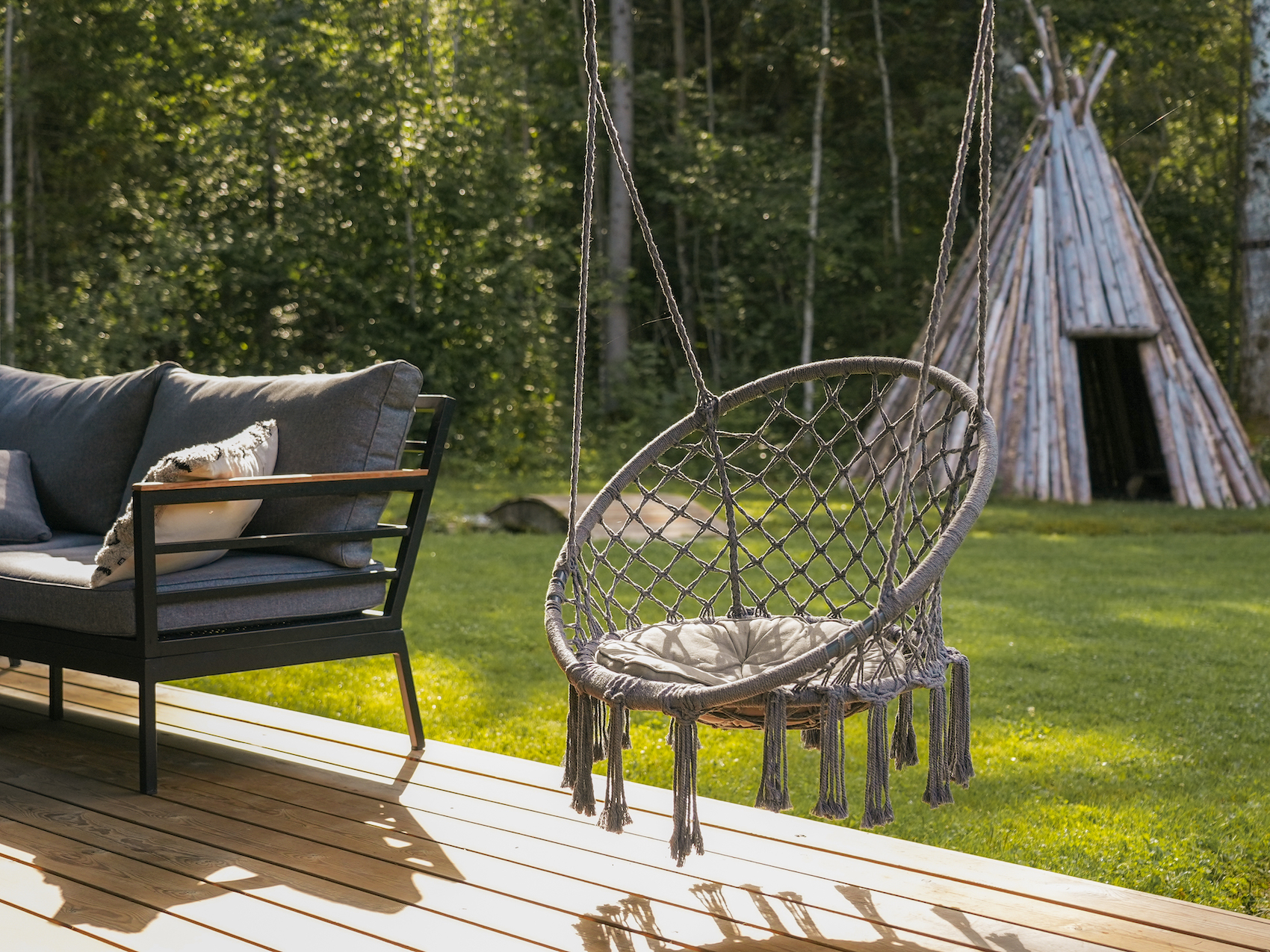 The roofed terrace, equipped with a Green Egg grill and an outdoor kitchen, allows you to cook, dine, and relax on the sofa outdoors in any weather, which is especially valuable in our climate.For the children, there's a swing, a playhouse, a slackline, and older kids will surely enjoy the challenge of a ping pong table. And in Sauna Hut, there's a wide variety of board games available, so boredom is definitely not an option in this vacation house :)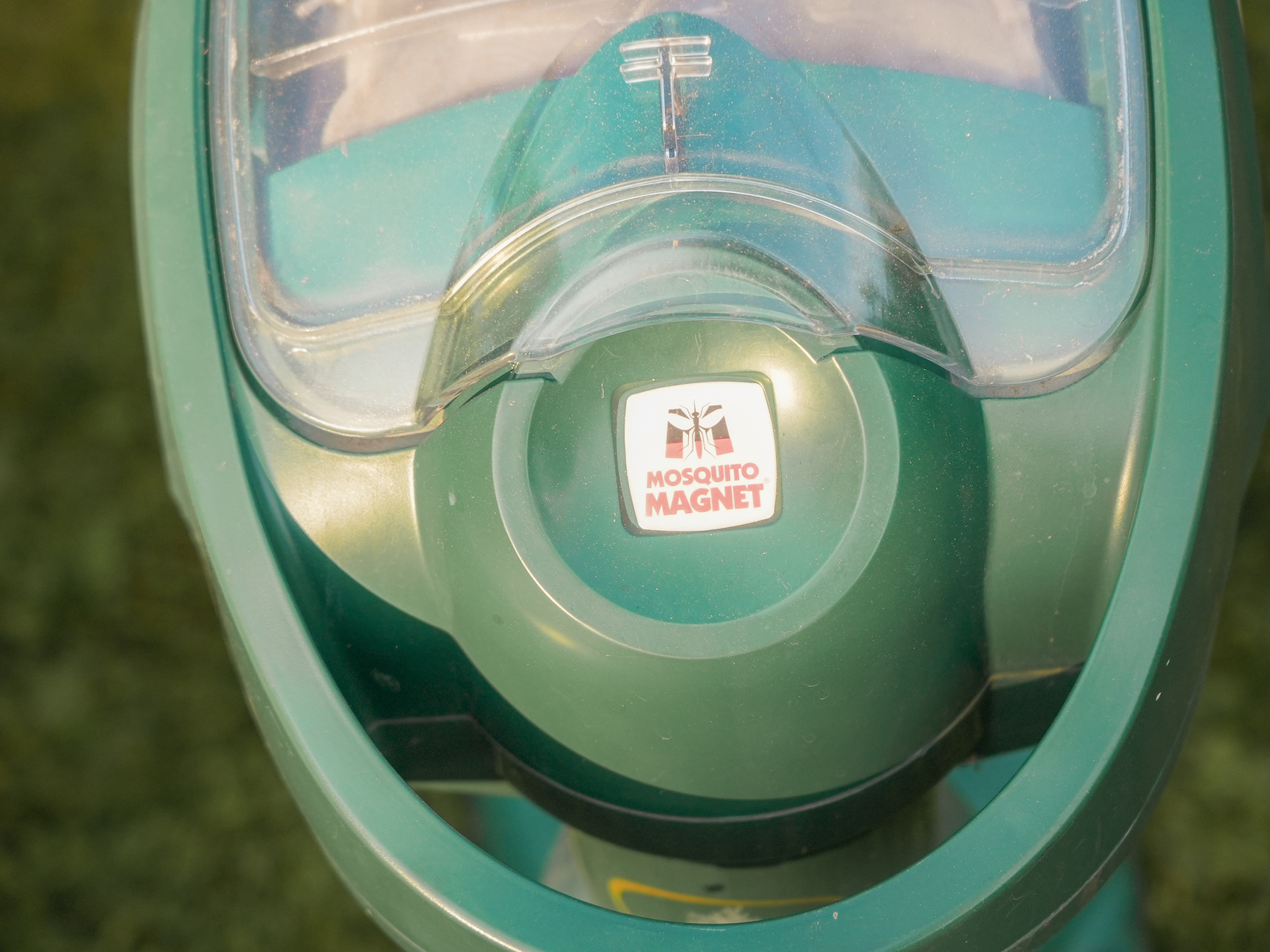 The terrace also includes a mosquito repellent, which we encountered for the first time on our trip, and indeed - there were significantly fewer mosquitoes on the terrace than expected.




And of course, the main highlight of the terrace is the barrel sauna, which was filled with refreshing well water and was already hot in just a couple of hours. The fact that there was a paddle for mixing the water definitely helped.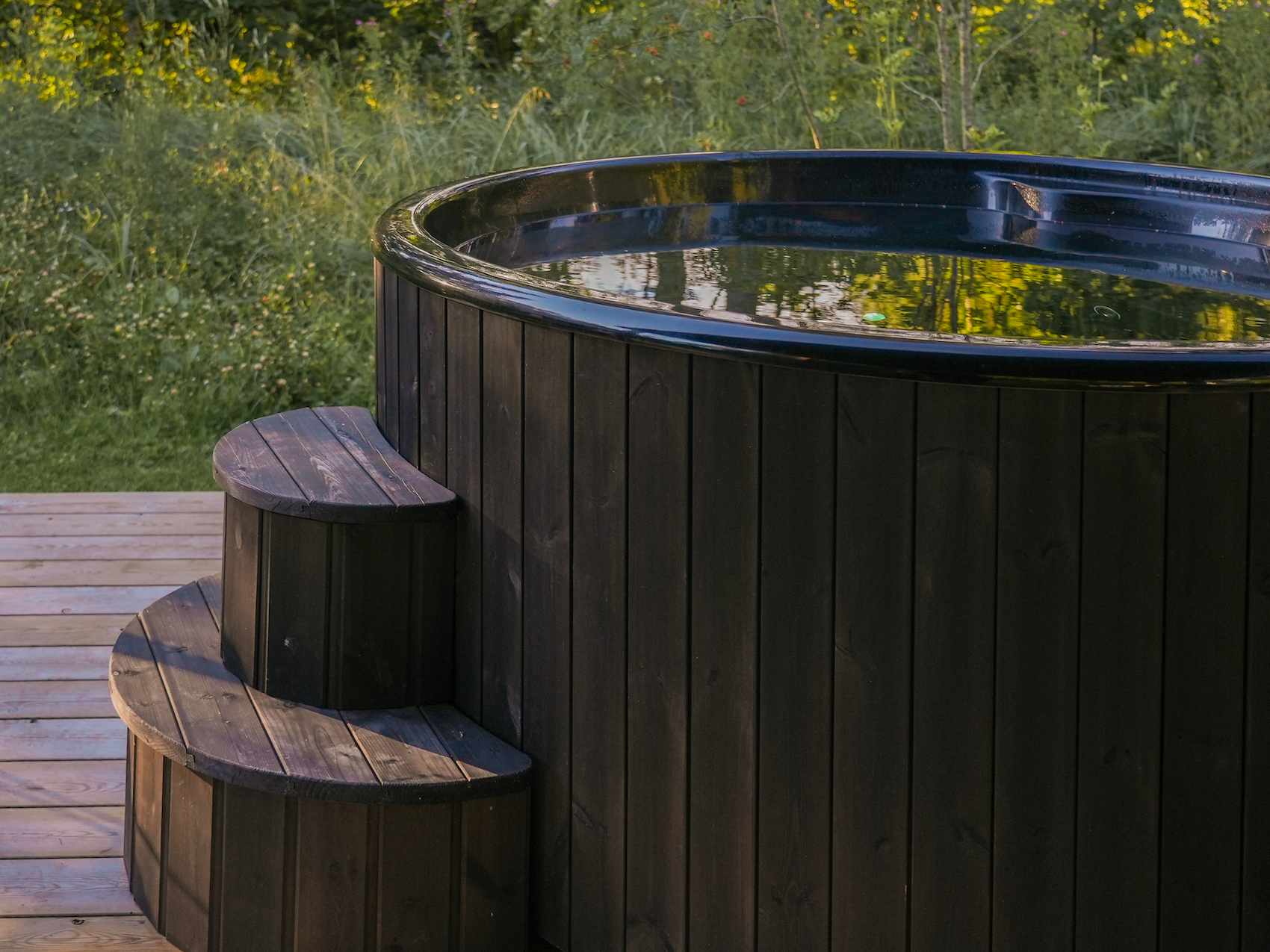 The combination of a historic and authentic sauna, a lovely terrace, and the barrel sauna makes Panga Sauna Hut a unique nature spa - wooden terraces and illuminated pathways make moving between the sauna and the terrace especially comfortable.

I must also admit that this was one of those vacation homes that is so versatile and comfortable that we never felt the need to venture far away. We only went to the nearest grocery store once, which was just 9 minutes away, and surprisingly well-stocked. The rest of the time was spent at Panga Sauna Hut, resting, grilling, playing ball, walking, swinging on the slackline, reading, eating, and enjoying the sauna. A complete package for a vacation in Estonia.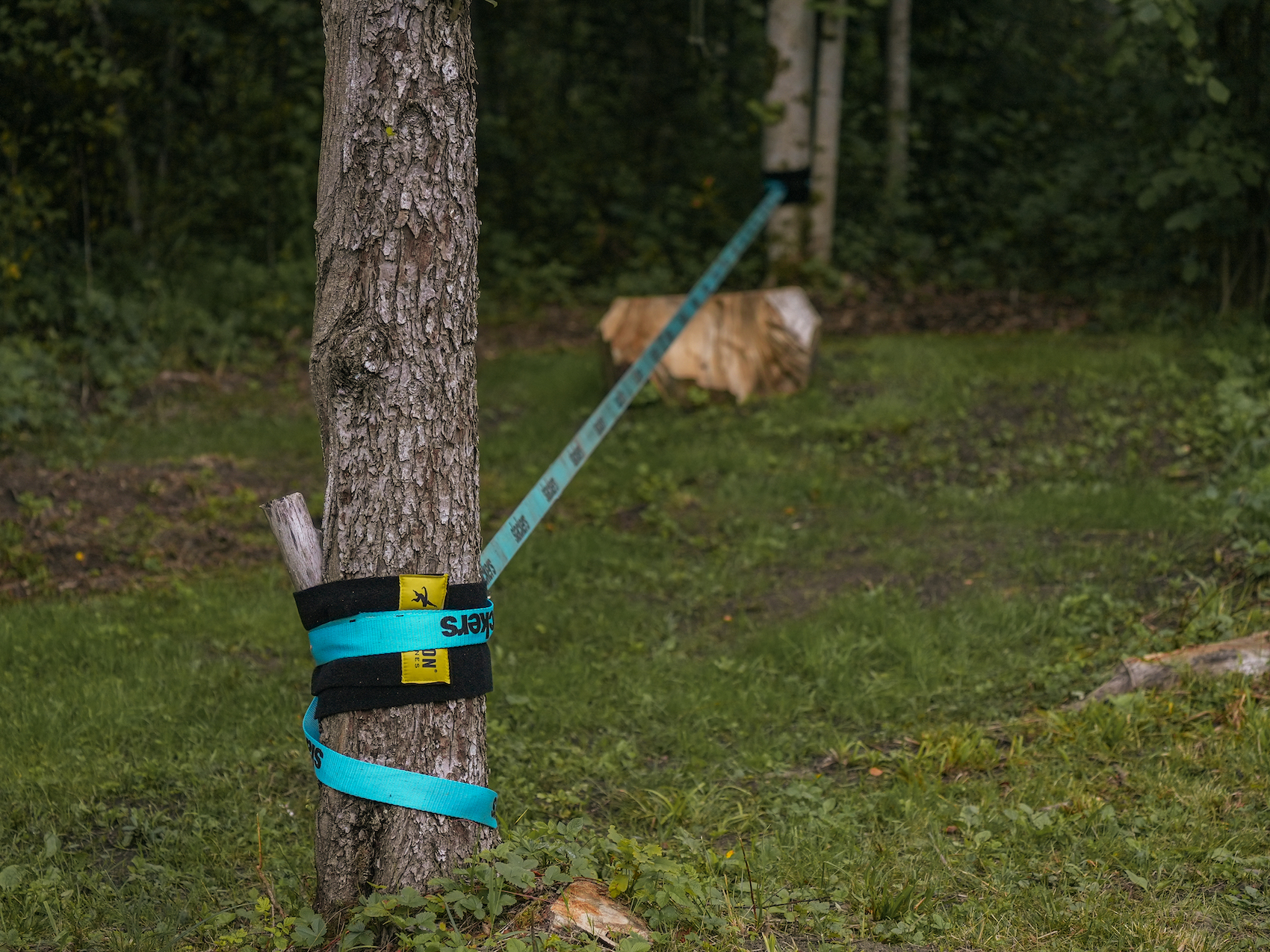 And we must emphasize the peace and tranquility that come with Panga Sauna Hut. We slept with the window open, and at times, it was hard to believe that the window was actually open, as we were surrounded by complete silence, except for the evening party of grasshoppers, of course :)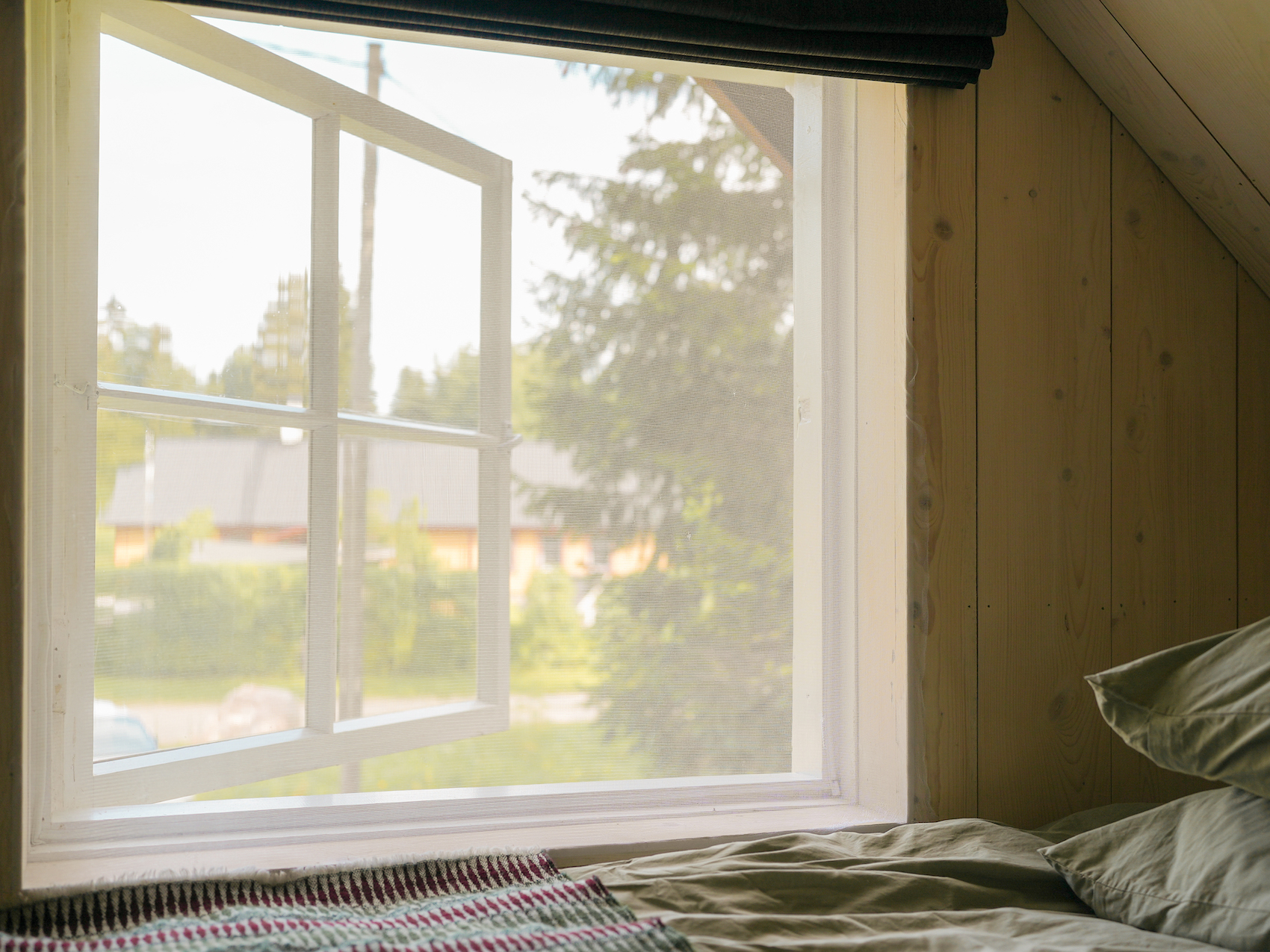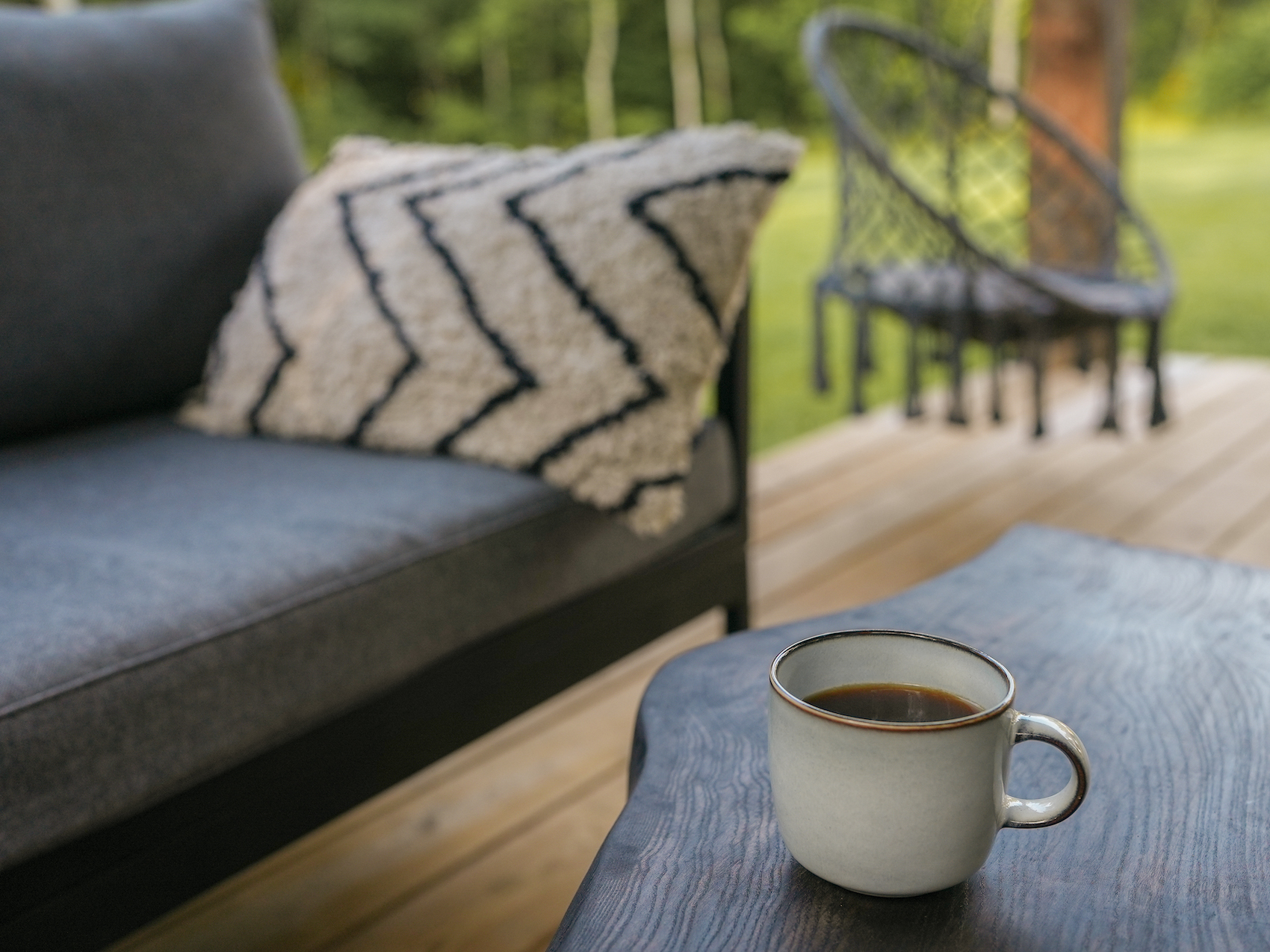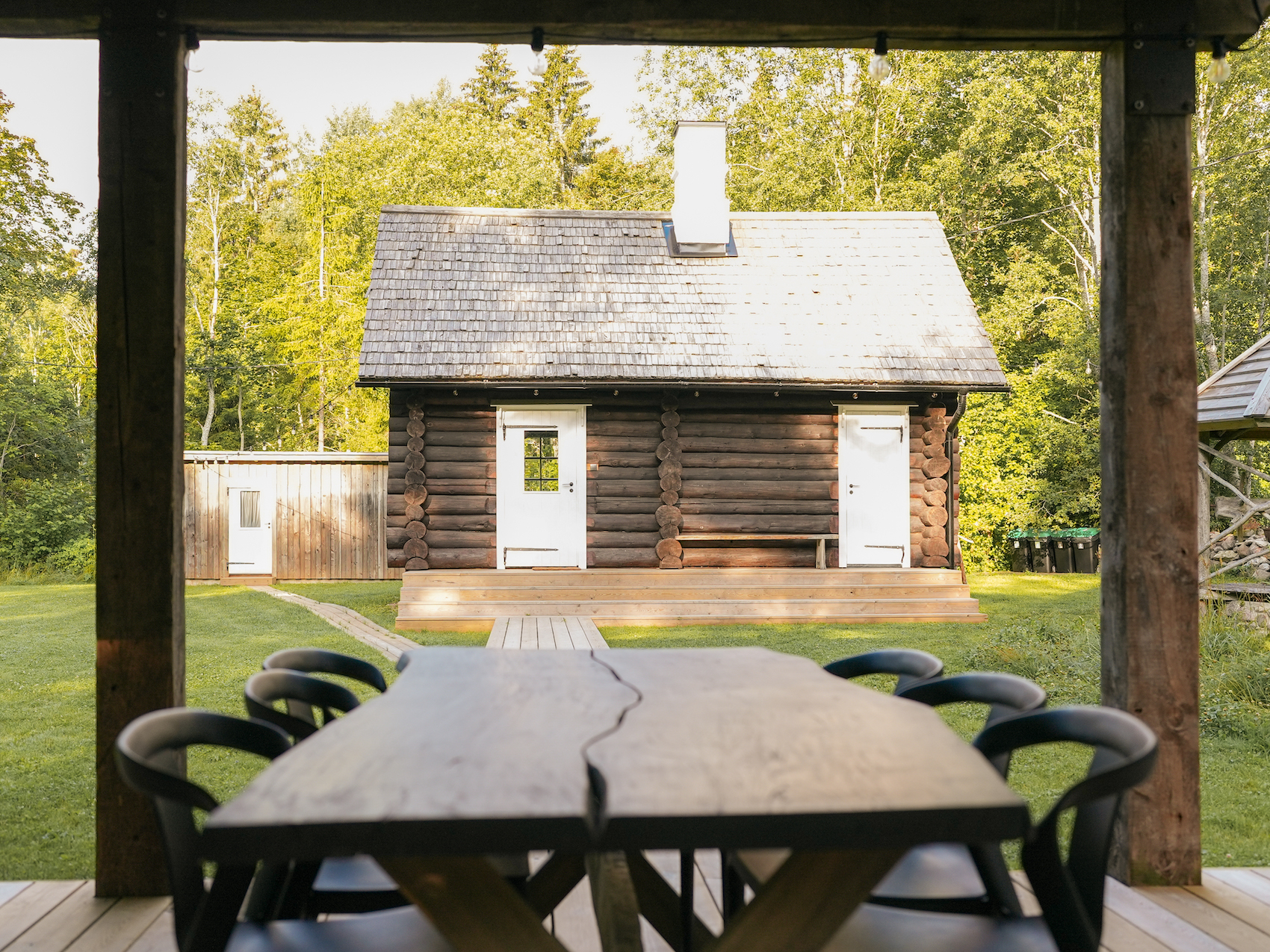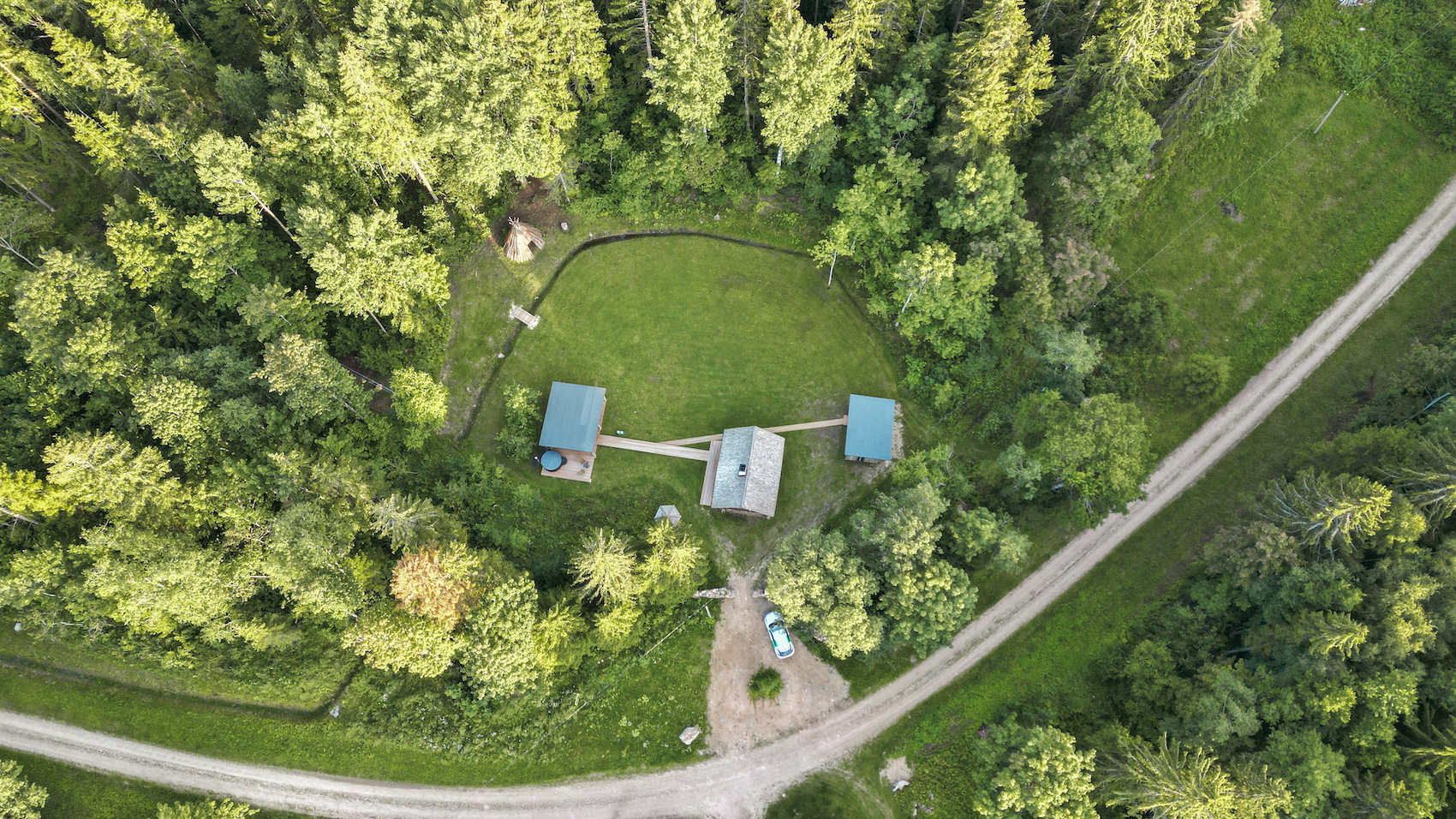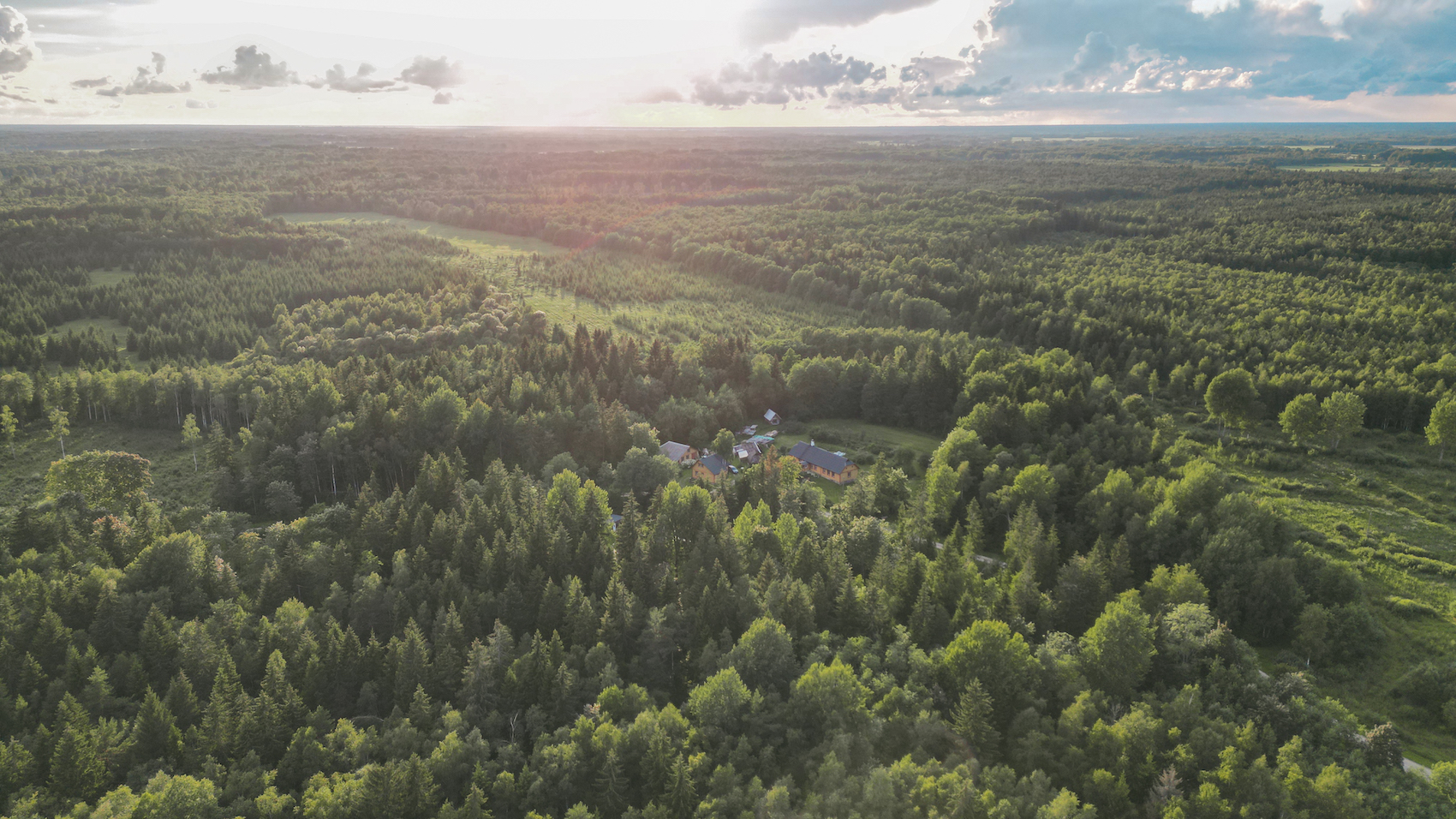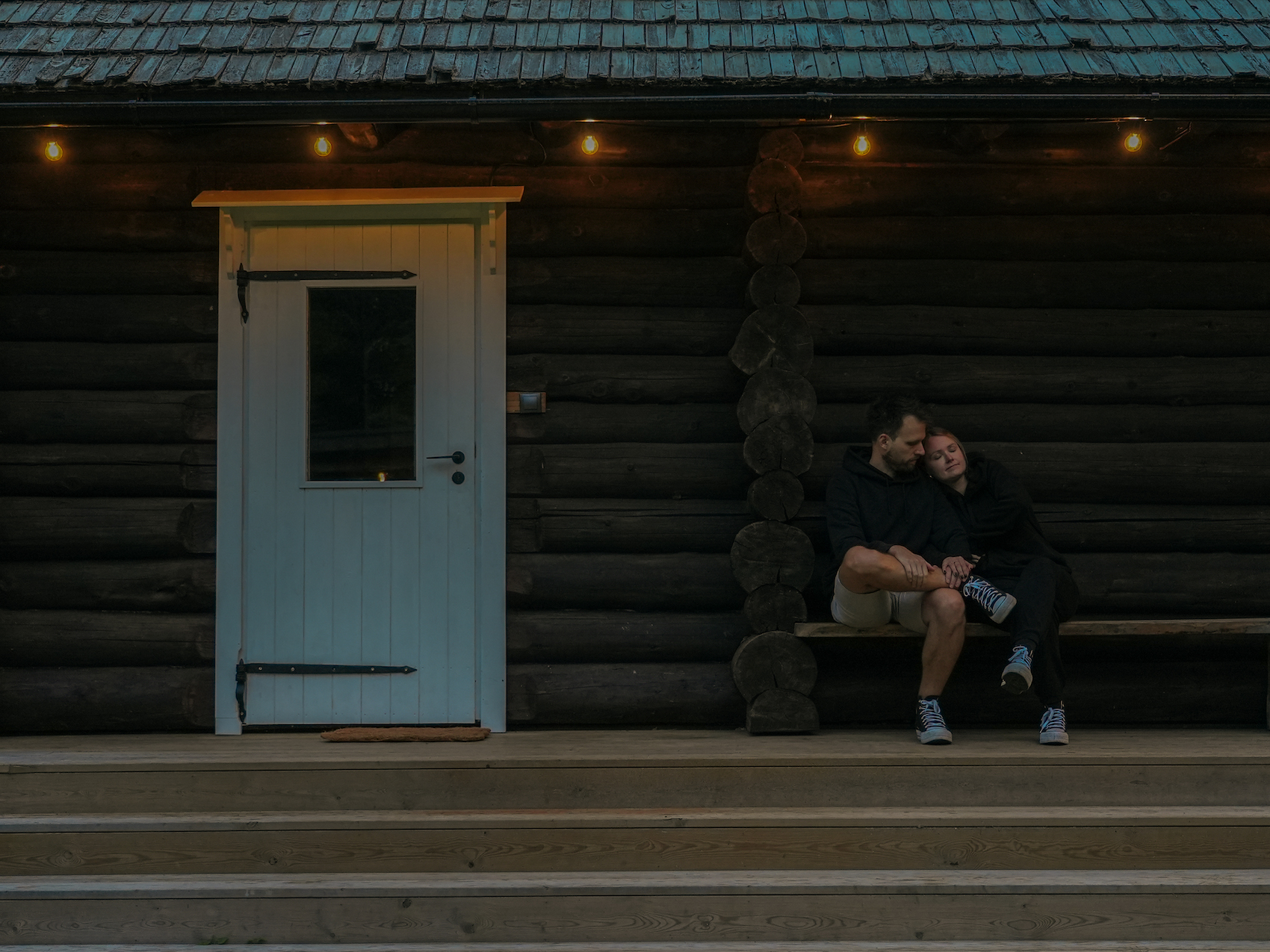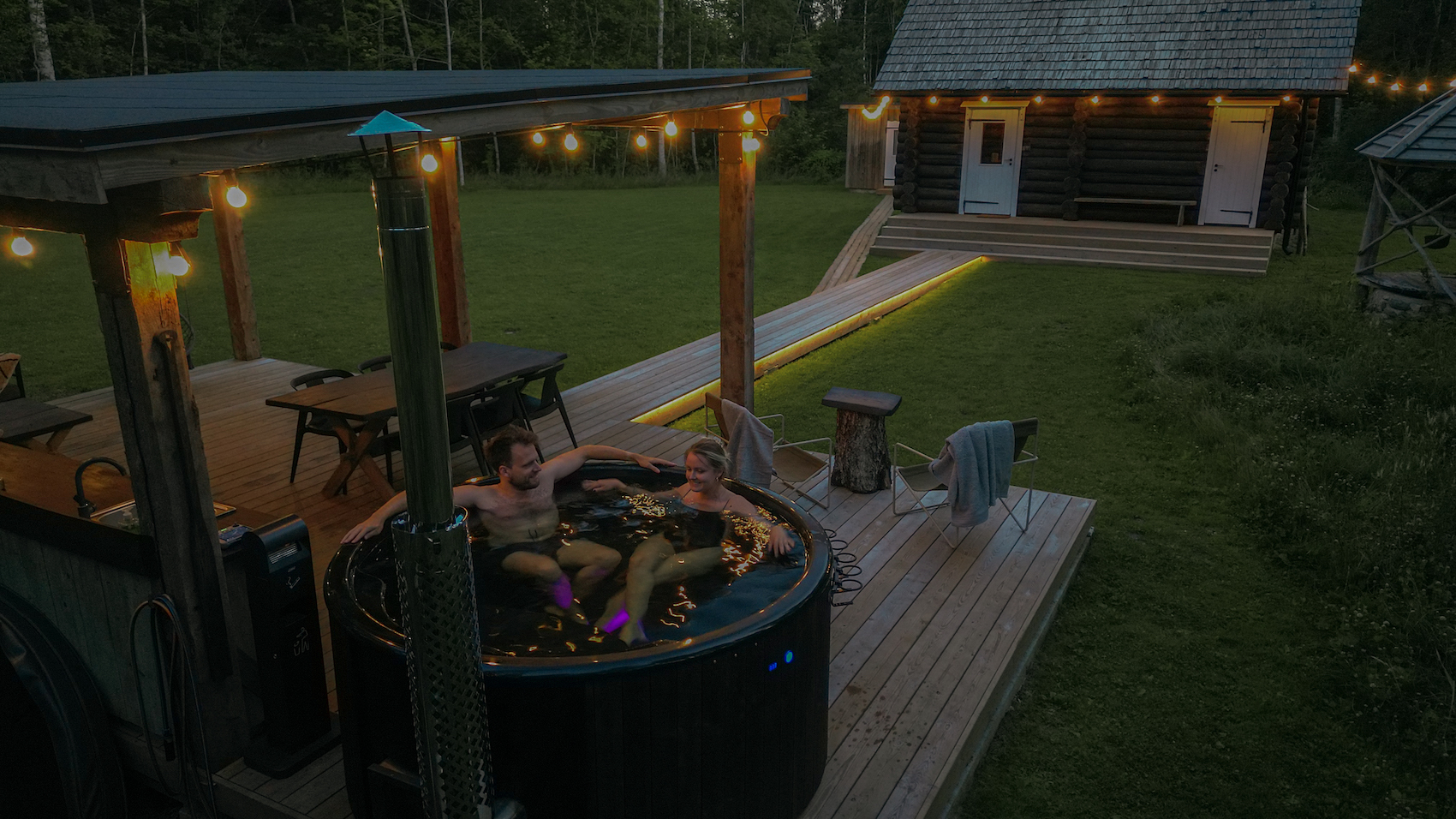 Panga Sauna Hut is definitely a place we intend to visit again in the autumn to rest from our summer wanderings. It's a place we can confidently recommend for family vacations as well as small groups of friends who appreciate peace and nature. And why not celebrate our family Christmas in such a cozy forest cabin?
Book Panga Sauna Hut HERE

For more photos and stories from our vacations, follow us on Instagram!
Safe travels!
Liis and Ben