Scenic luxury in Estonia - Keila-Joa castle Schloss Fall
For quite some time now we had been wanting to visit one of the most luxurious accommodations in Estonia, just to add some variety to our travels and reviews and to also show how different our local travels can be. And let's be honest - sometimes it is just necessary to treat yourself.

We actually had looked into booking on of the Keila-Joa castle Schloss Fall's suits befores, but the prices can make one wonder if it would be possible to book a room for just a half a night. :) I mean, if you compare it with some of the holiday houses on Airbnb, you can get a whole house for a whole weekend for the same price. However keeping that in mind we still were drawn to the idea of visiting this beautiful boutique hotel and when the first sunny spring days arrived, it was time.

So was it worth the price? Let's have a look together.

Keila-Joa castle Schloss Fall is actually located quite close to Tallinn and even the drive there was scenic and welcoming. We are early birds - we wake up early and also arrive early during our travels and this time was no different. We had a really nice walk around the Keila-Joa waterfall and I got to pick my first spring flowers. Spring has officially arrived!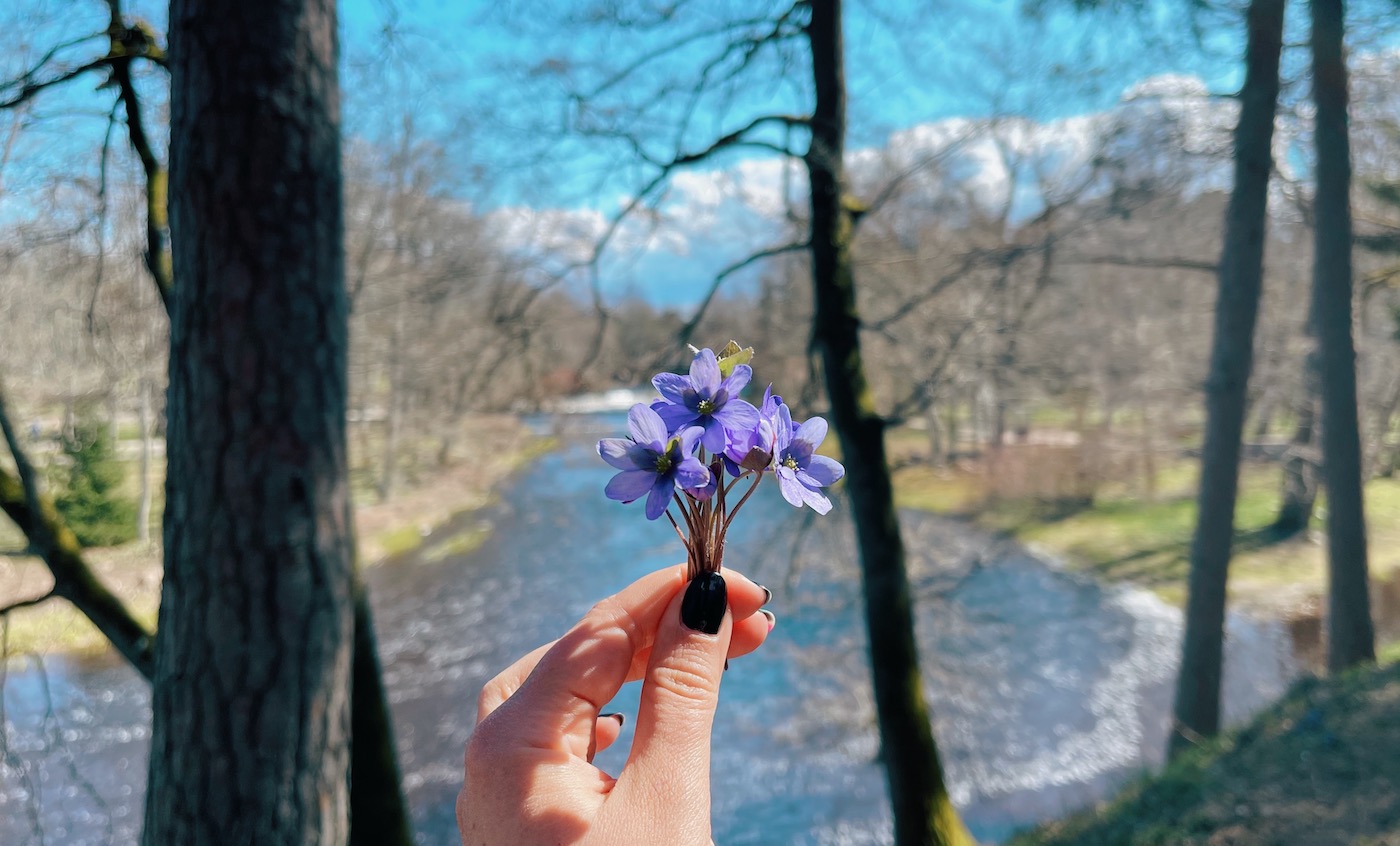 The days are sunny, but still rather cold so we headed straight to the gate of the castle, where the administrator of the hotel was so kind to let us check in before the official check-in time. We parked our car in the private parking lot and entered the garden through a gate house.

We have visited quite a lot of castles and manors in Estonia and so far all of them have been a bit neglected and cold, so I think we both were a bit paranoid about this visit as well. First steps into the Schloss Fall castle and what a relief - so cozy and welcoming!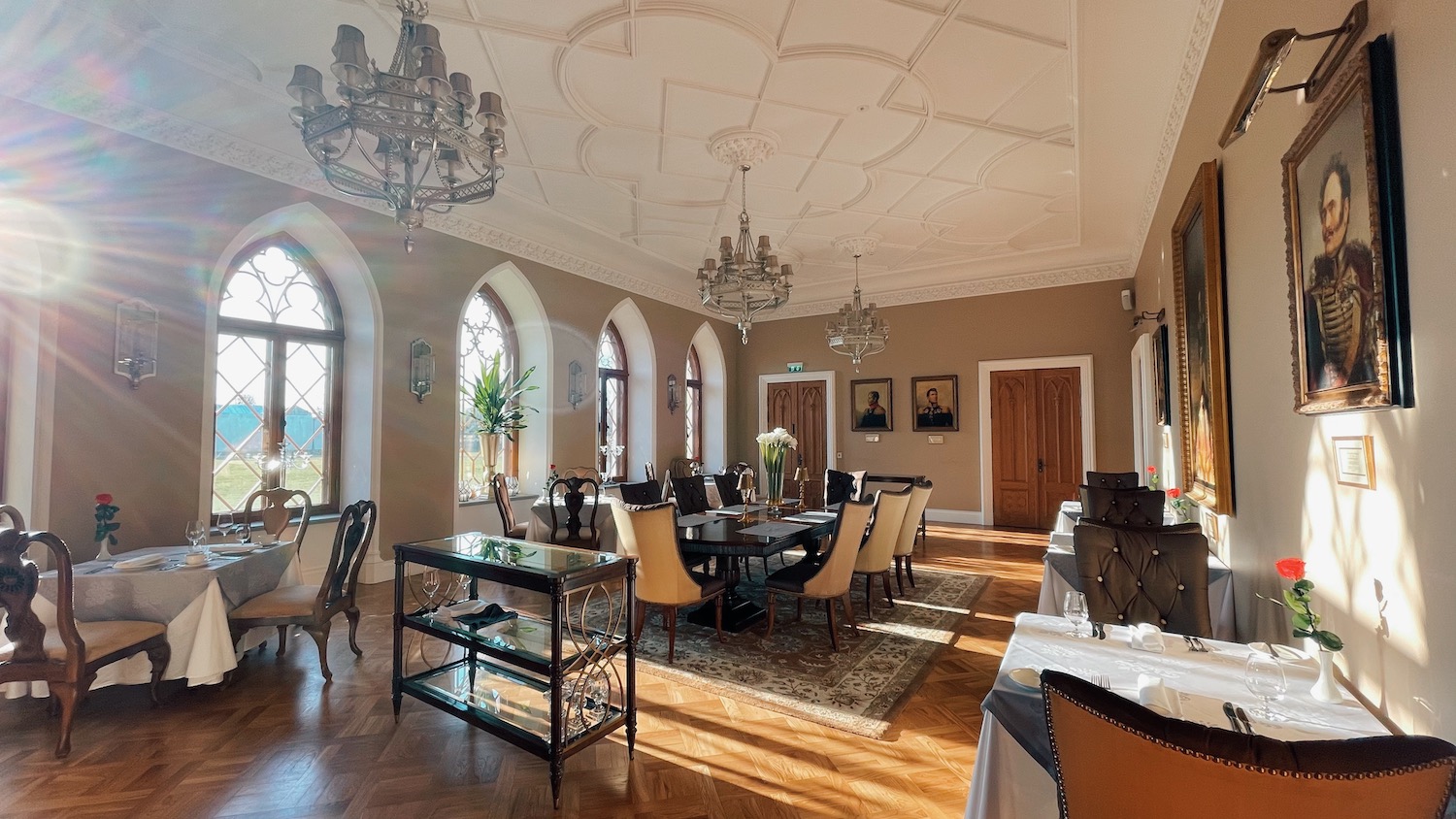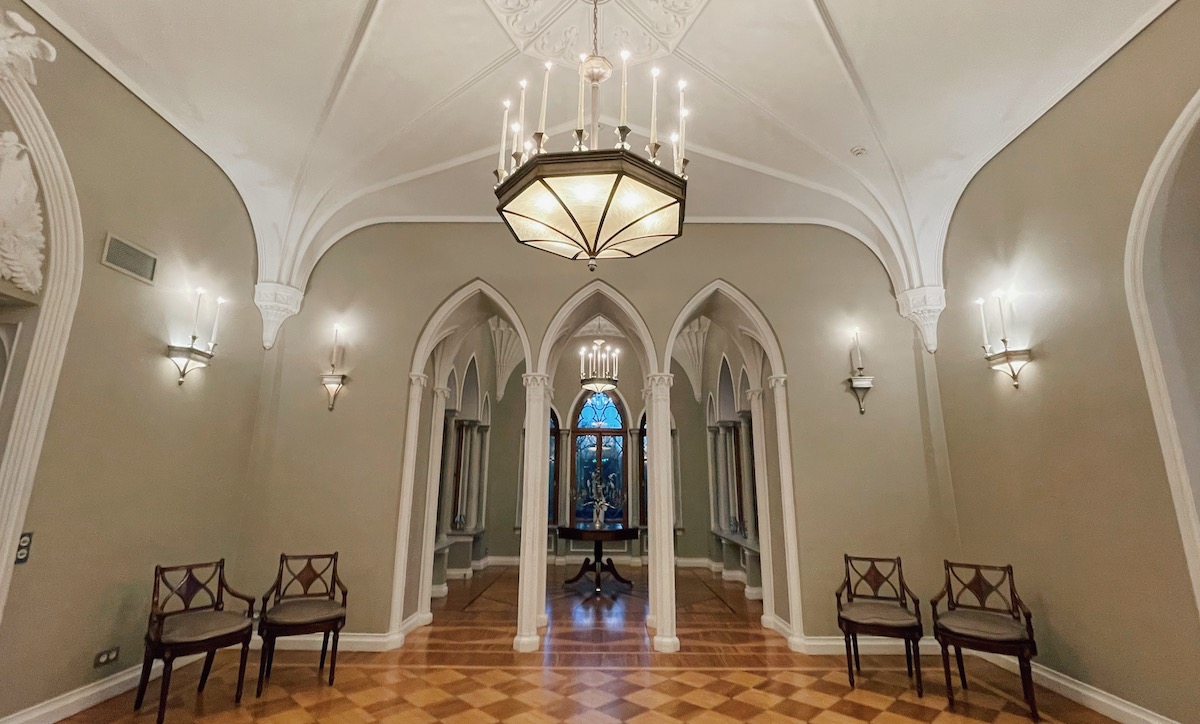 We would like to take moment here and explain a bit more about what it is we do by visiting places as Eesti Paigad. Do we recommend each place that we visit? No. We actually visit way more places than can be seen on this website, but many of those visits have not been that positive, at least not positive enough to re-visit or to recommend. But instead of shaming them publicly, we prefer to give them a chance to improve and just not mention them for now. So we actually only talk about places that we really enjoyed :)

But back to our visit now! After the initial lookaround we brought our baggages to the Volkonski suite and started to look around the hotel. First of all - that interior design made our stay very welcoming and cozy. The spacious rooms with high ceilings were divided into smaller corners, where each element was telling a story. So if you are the type of person that pays attention and find joy in small things, you are in for a treat. Our suite was also big and spacious, but also divided into smaller areas where each area served a different purpose, but all of them matched and made sense next to each other, so once we sat down, it felt homey.The Volkonski suite comes with a big terrace, from where you can catch the perfect view to the Keila-Joa waterfall and park.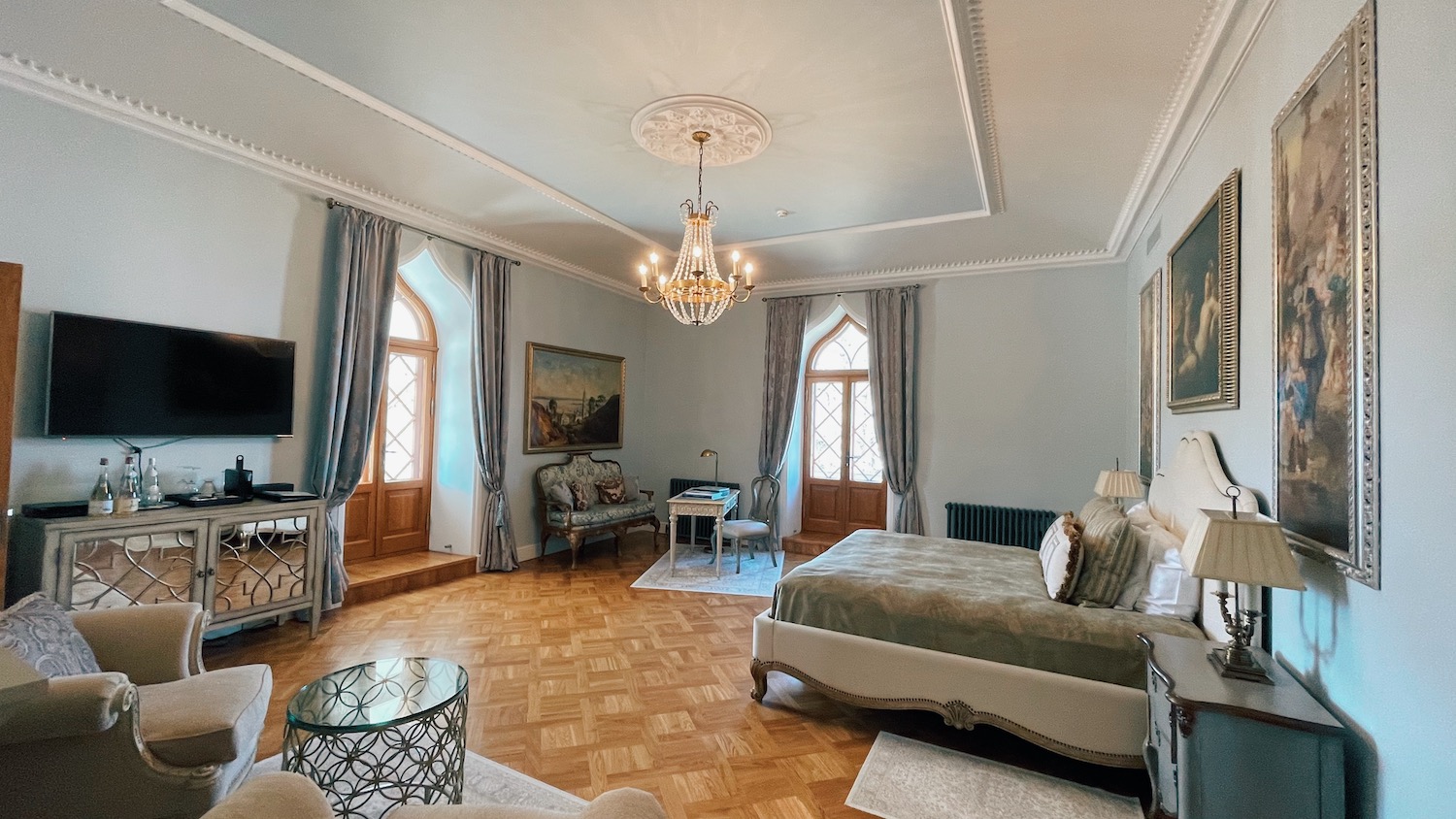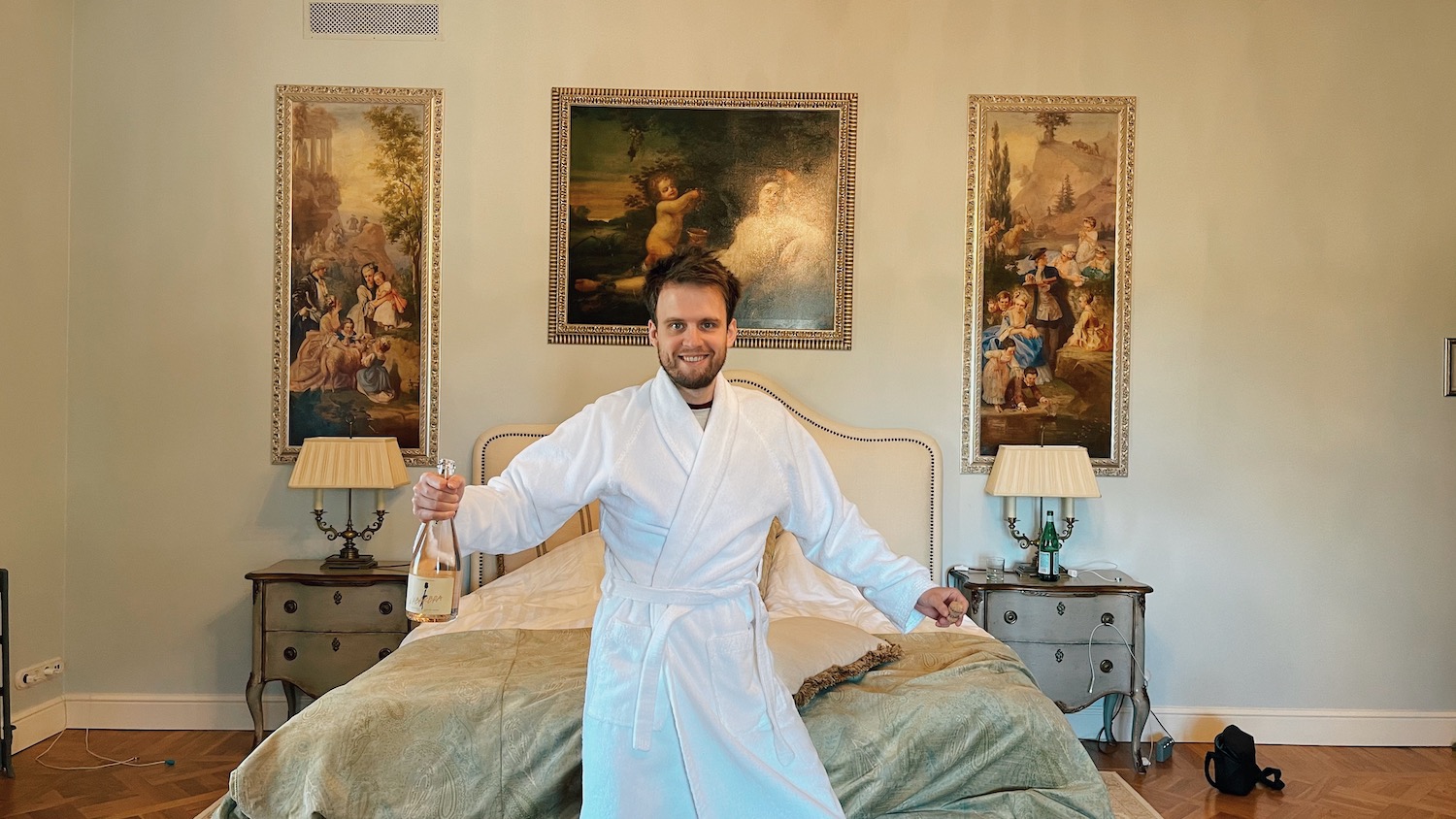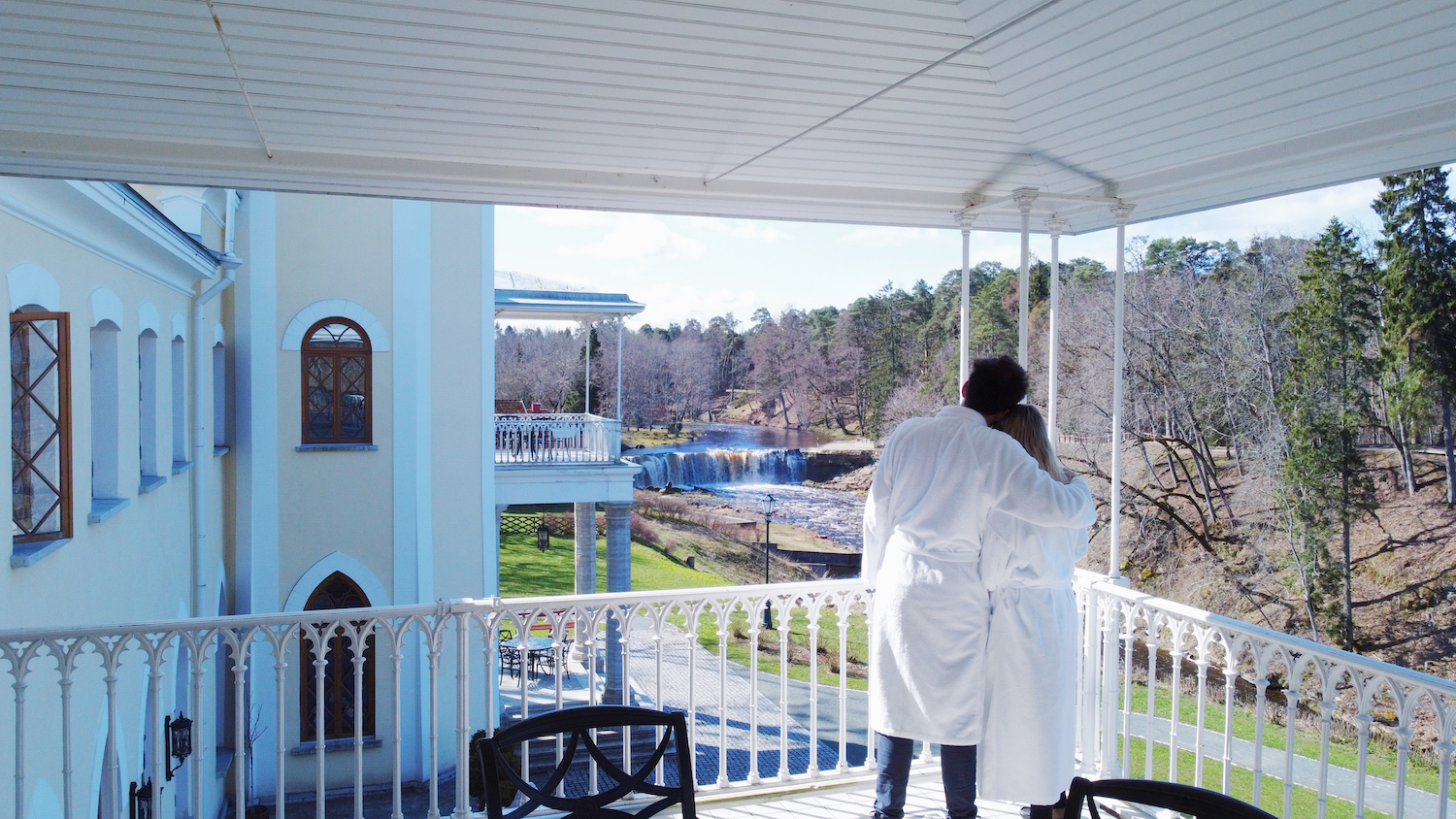 In our eyes it is a perfect destination to celebrate the finer days in life. And during the summer the terrace is probably all you need, tanning and listening to the waterfall afar. It would be lovely to visit Schloss Fall castle again during the summer and fall, when the park is covered with leaves!

So most of our time passed strolling around and enjoying ourselves.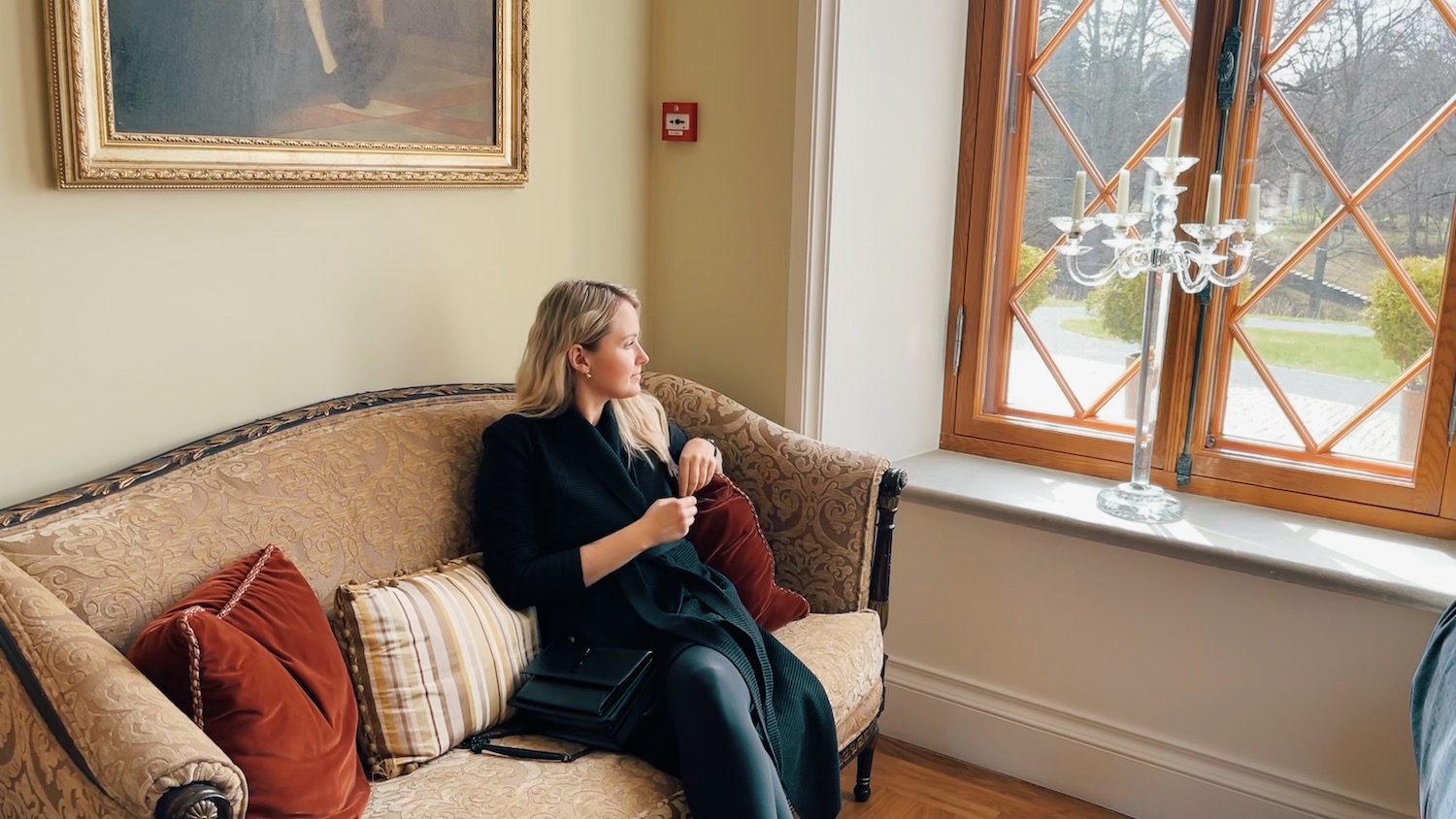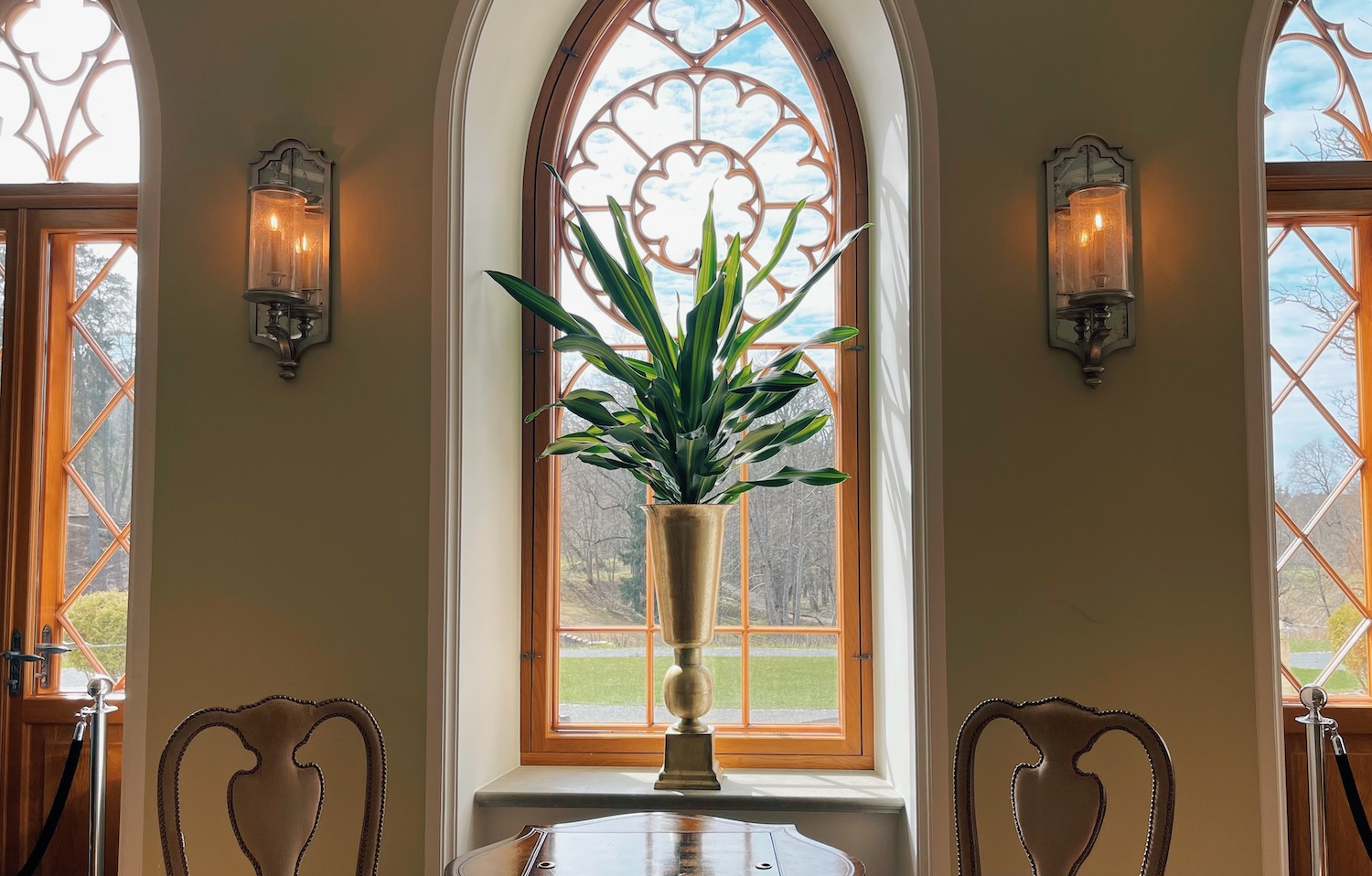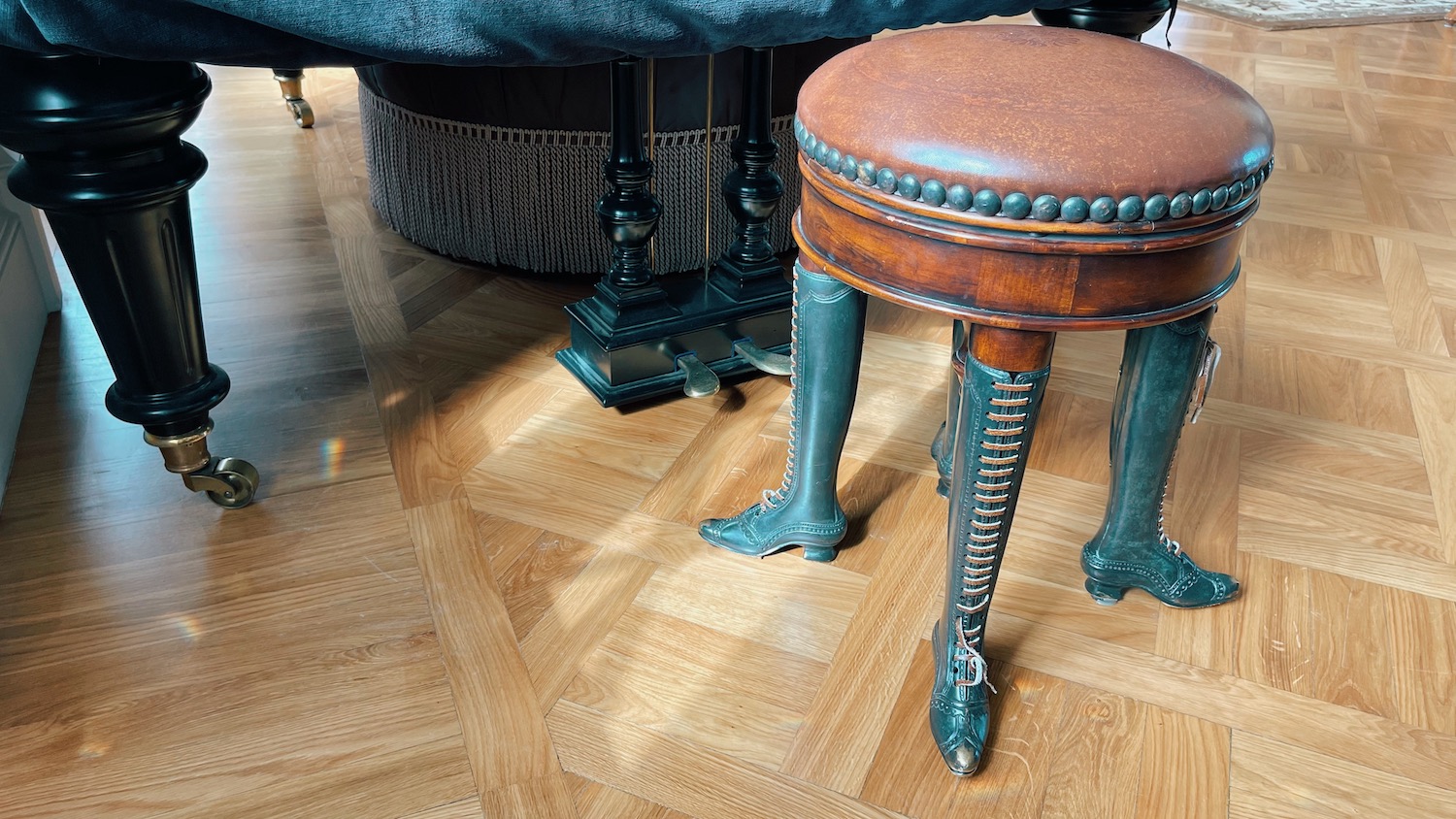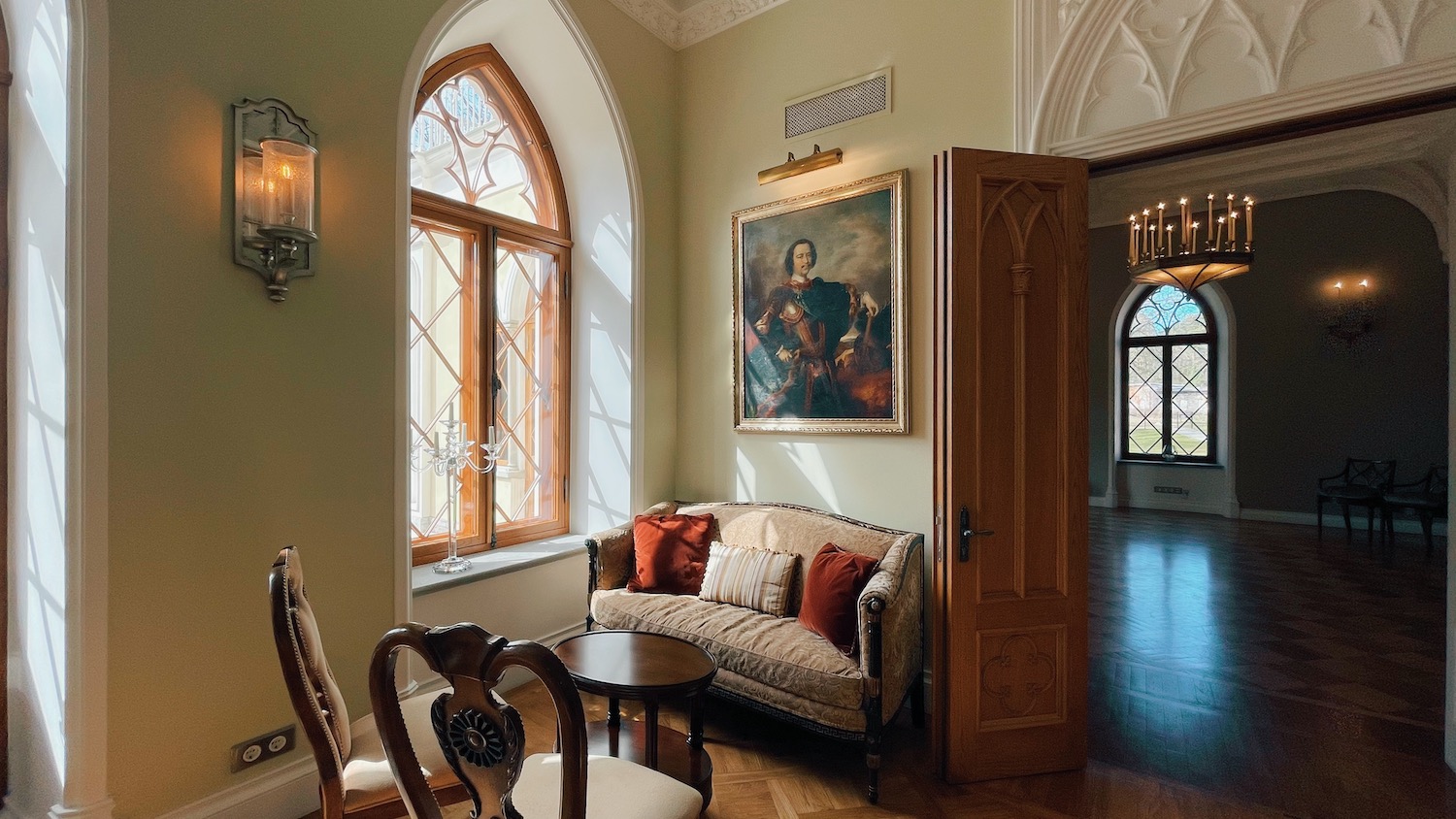 On the first floor of the castle you would find a museum that usually would be open to daily visitors, but as we have restrictions at the moment, it is only accessable to the hotel guests. We spend some time there as well and just look at the bathroom of the museum: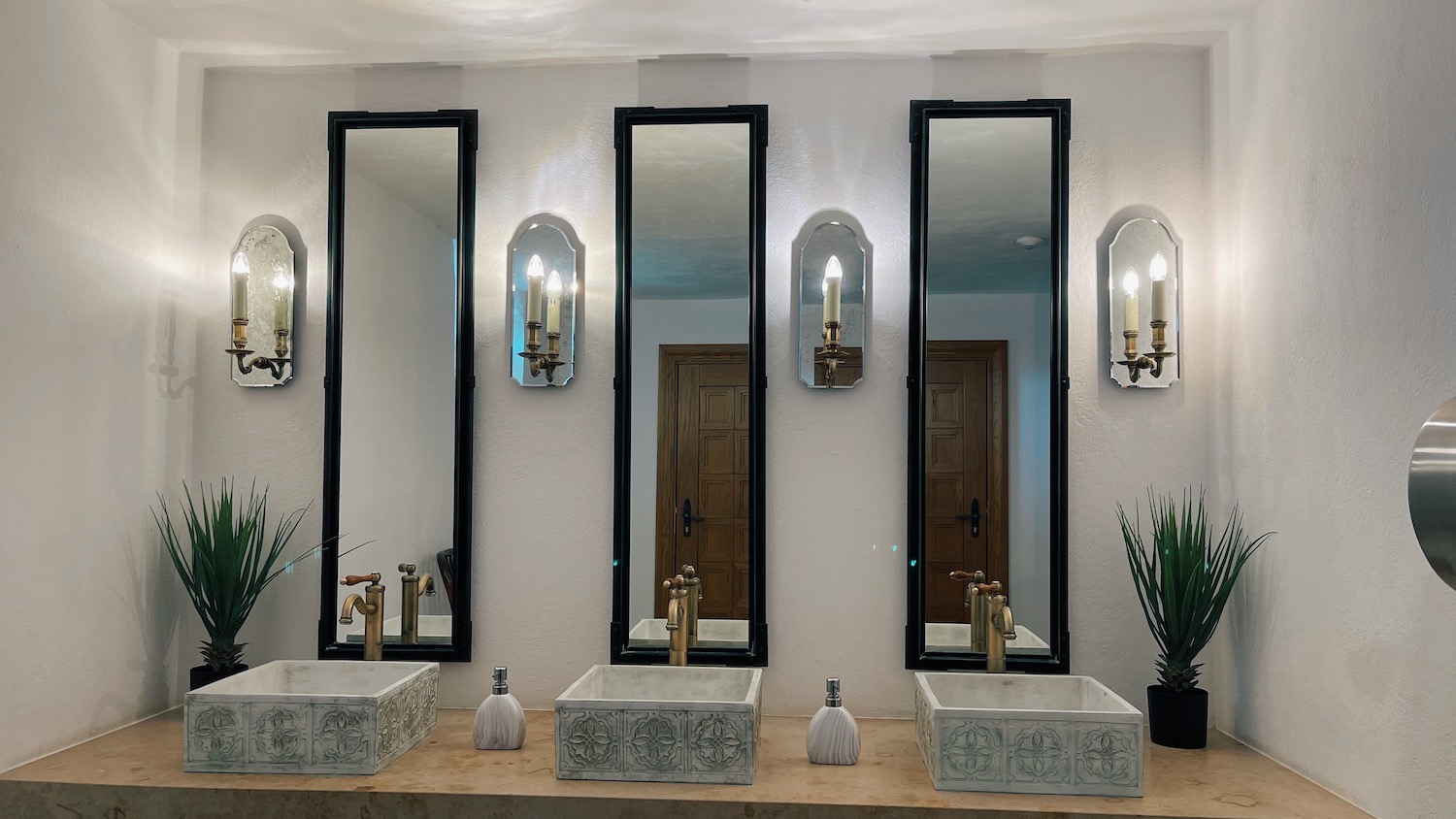 As the evening arrived, we headed for a dinner. The Schloss Fall castle has its own restaurant and a table in a romantic private room with a chimney was waiting for us.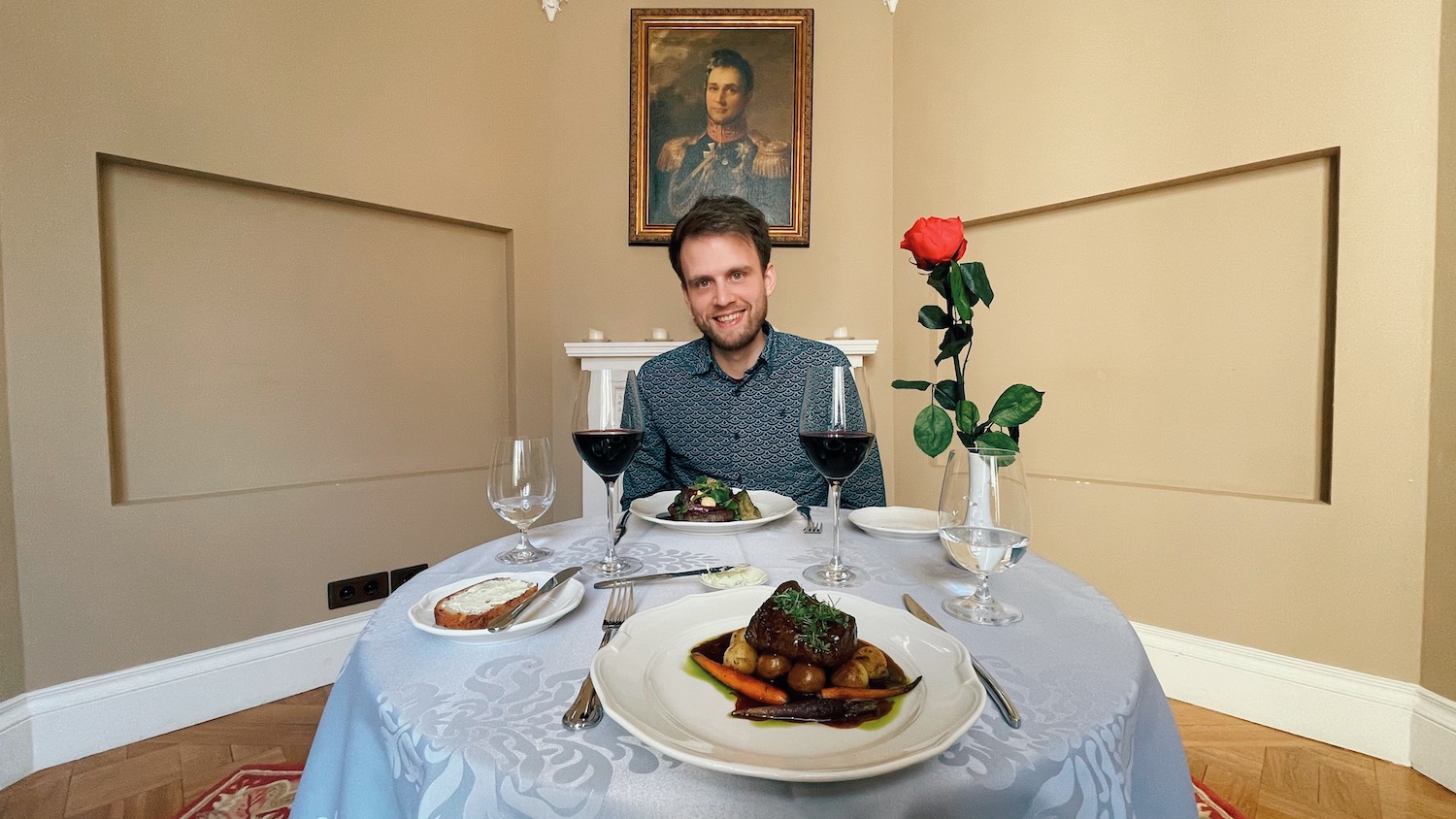 Initially we were thinking of skipping the appetizers, but I managed to convince Ben to share a fresh salad with grayfish with me and he, who usually is not a big fan of any kind of sea food, simply mumbled in approval after couple of minutes alone with the salad. And of course he asked for more bread. This is always a good sign - as a true French person he can consume an infinitive amount of bread and you know it's good, if he detroys it in seconds and shily asks for more. The main dishes were also really nice and our sommelier explained how the beef pieces get cut and chosen and how difficult it can be to get really good pieces.The whole dinner experience was excellent and matched the environment perfectly.

After we had finished our desserts our sommelier offered us to visit the house next to the castle. It was a fairly new house initially meant for the staff members, but now also available for guests.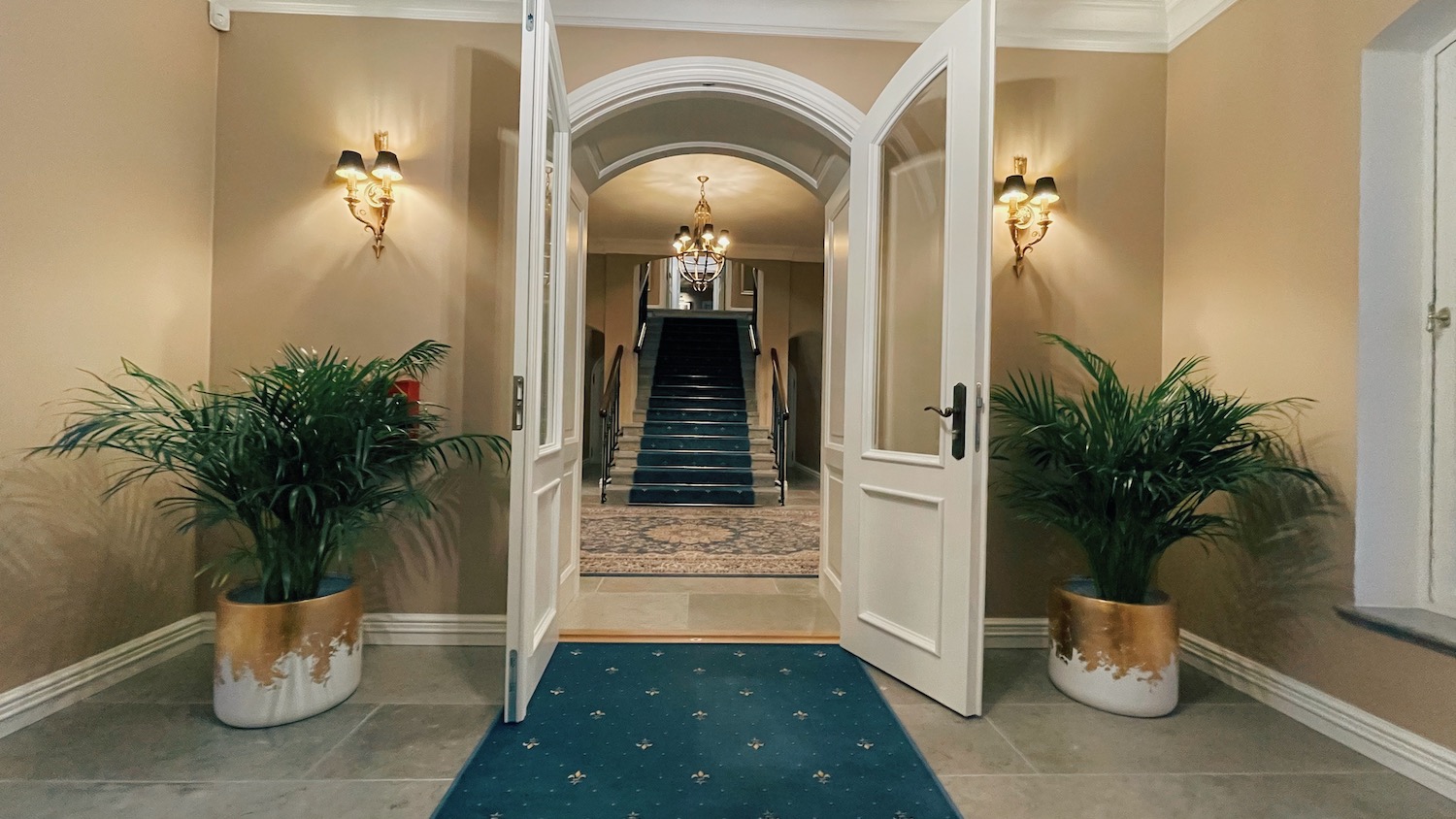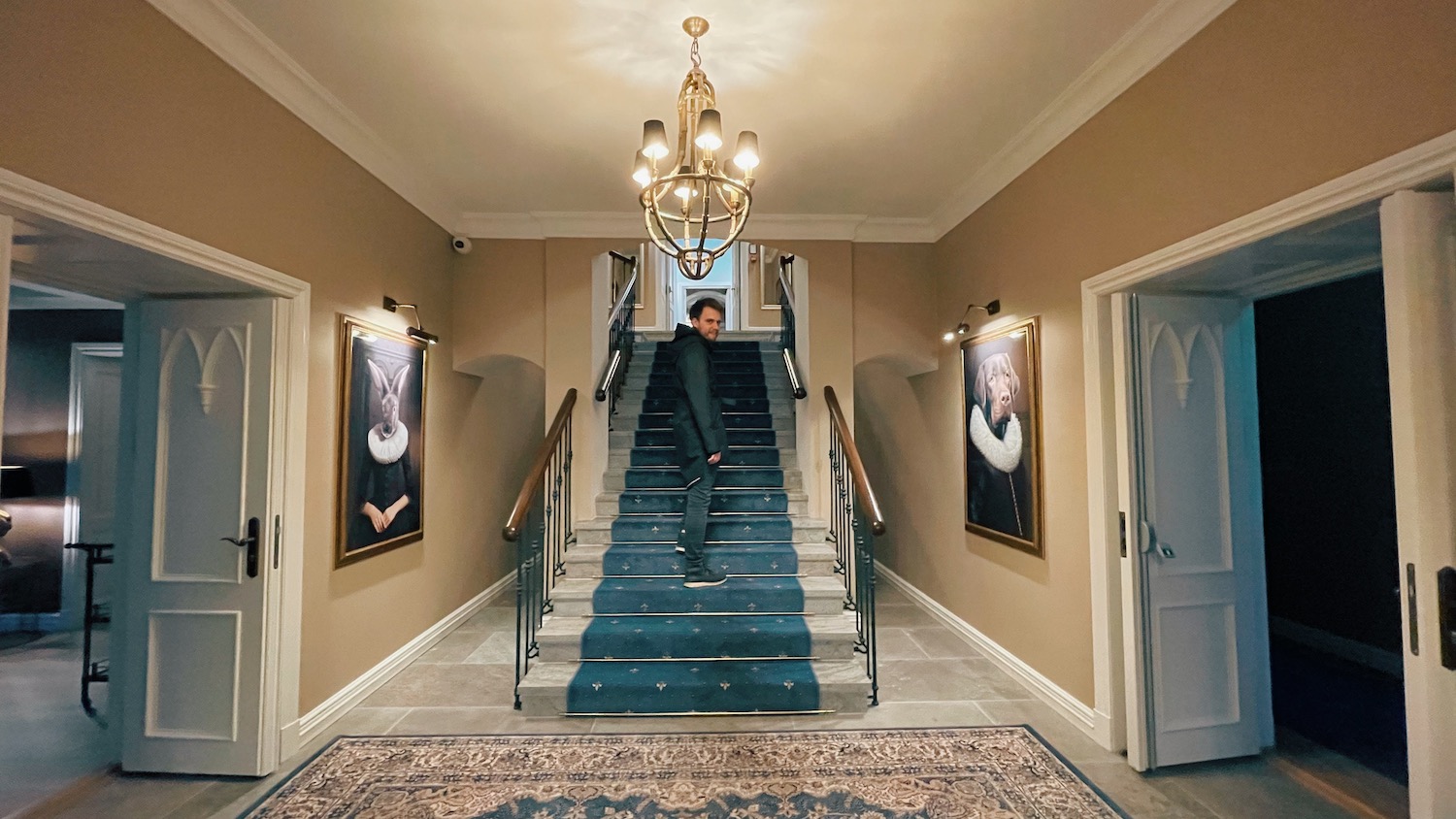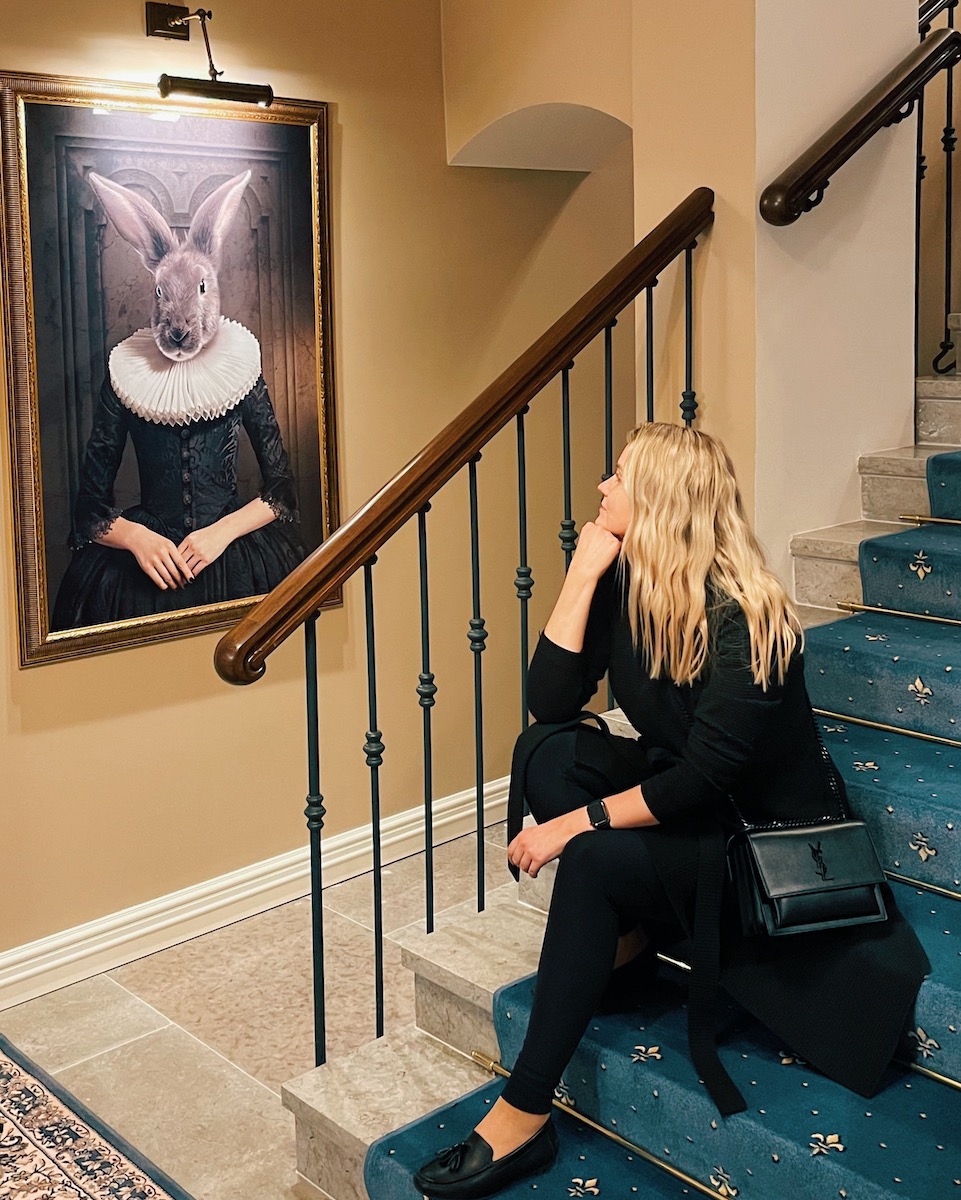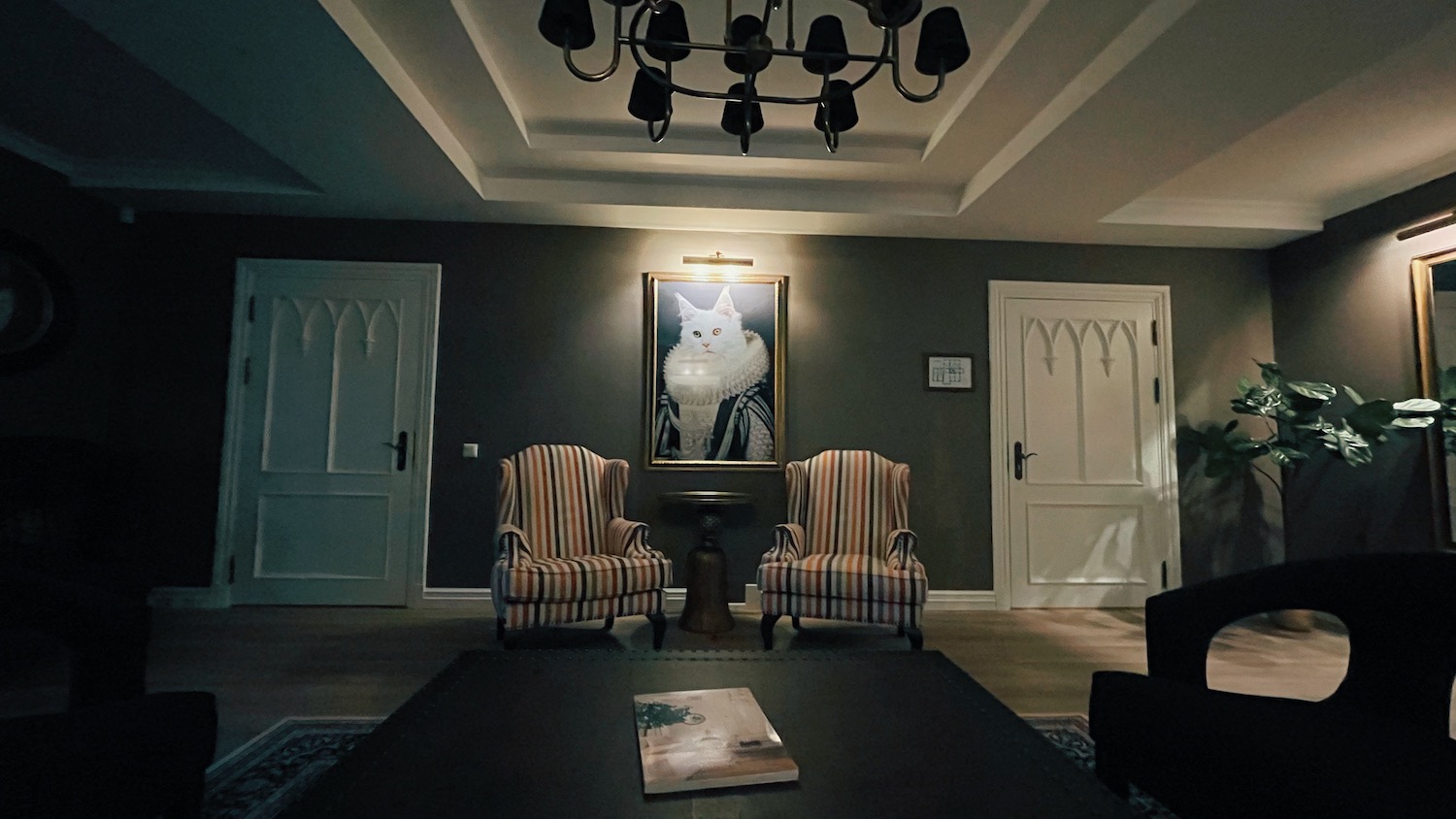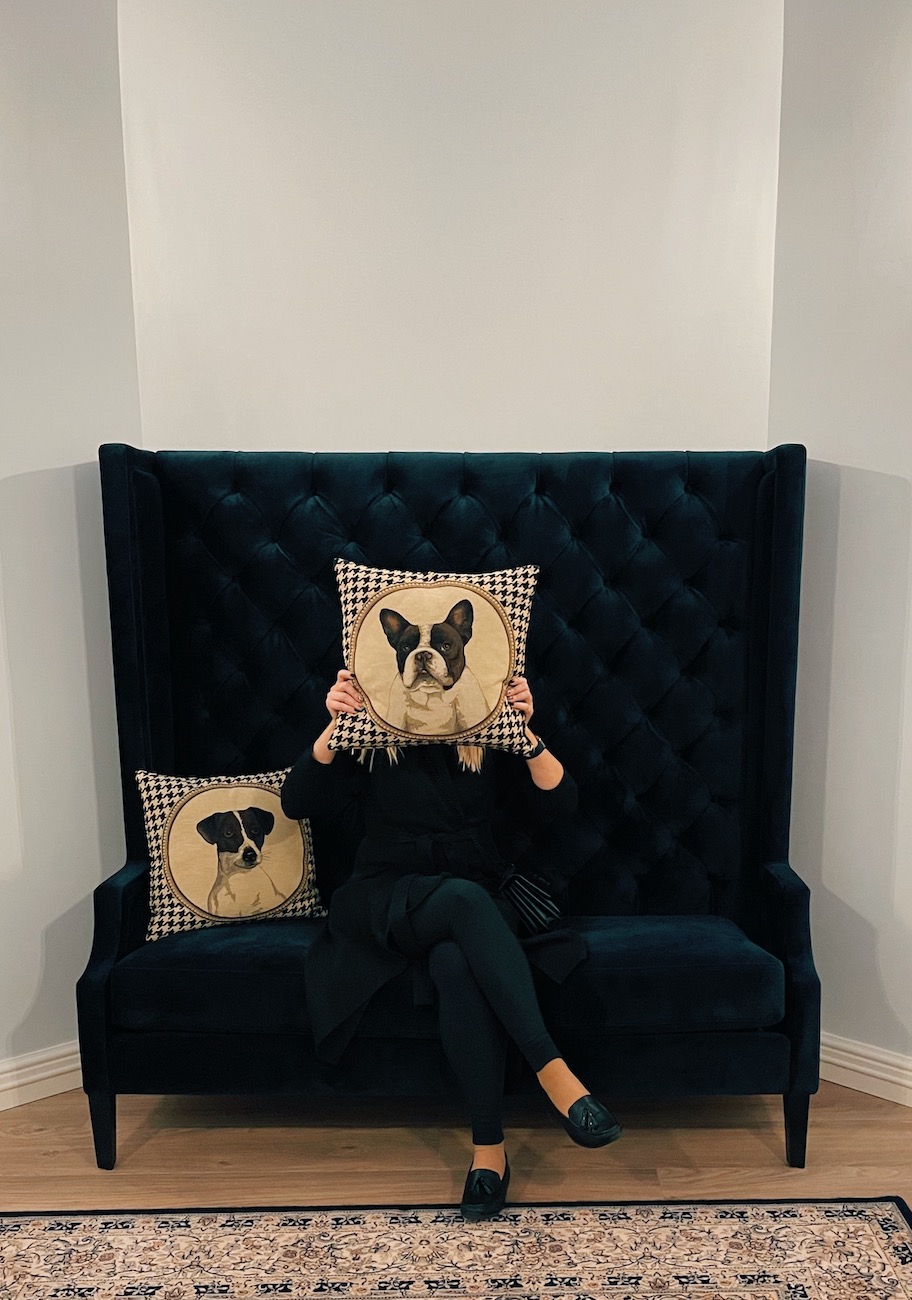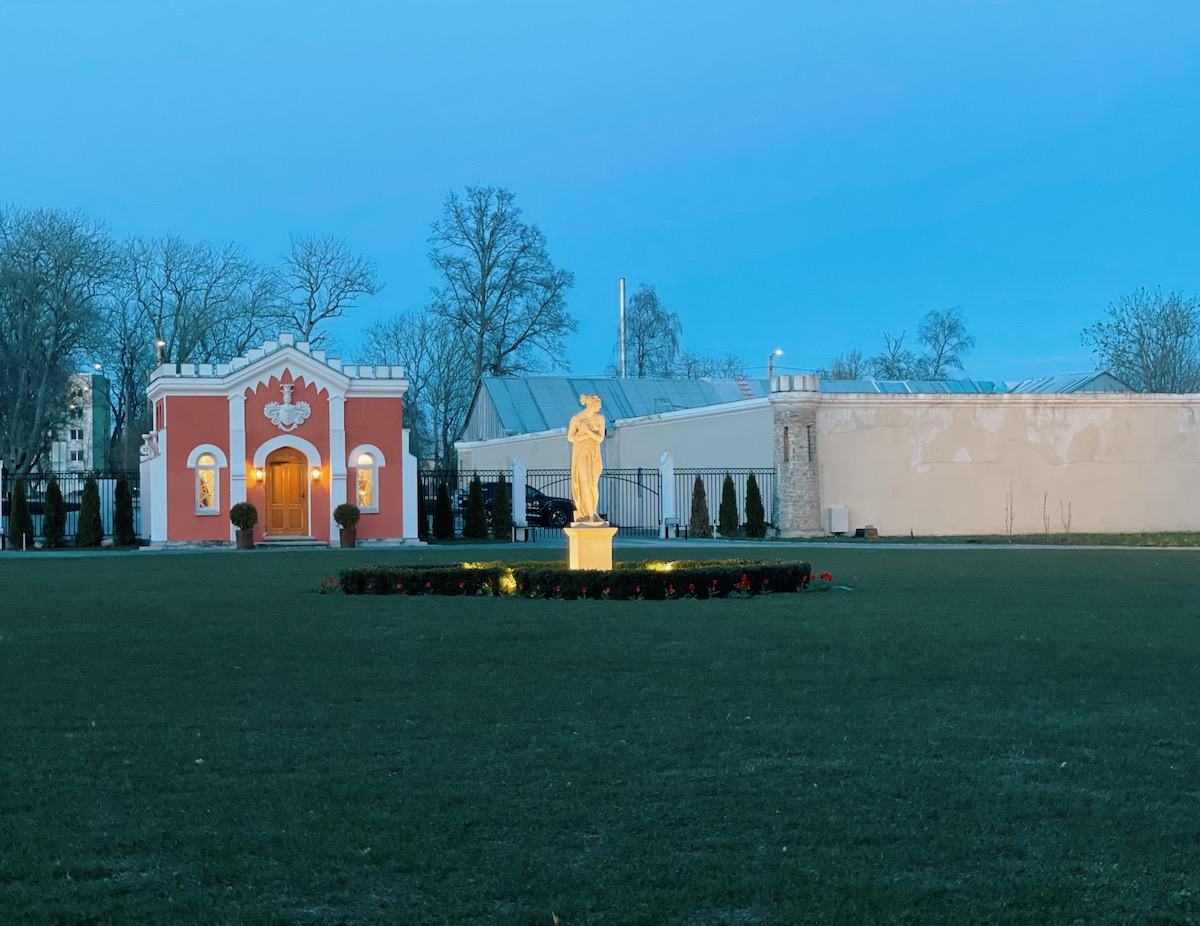 Once again it was a pleasure to just look around and there were so many cool spots for photo taking :)

Once we got back to our room, I had to give up my plans to have a bath and we headed to bed. Under the fancy covers there was a super comfy bed with vast amount of pillows so everyone can create the perfect pillow for their sleep. I find it as a nice tough - a good night sleep is very important and you would tell there was a lot of attention to details in this hotel to make sure everything was as comfy and relaxing as possible.

At dawn we took some more time to look around and observed the sunrise from the smaller terrace of the room. At 9AM there was once again a private breakfast table waiting for us. (And yes, Ben managed to eat my croissants as well, I have no idea where all that bread is going :D )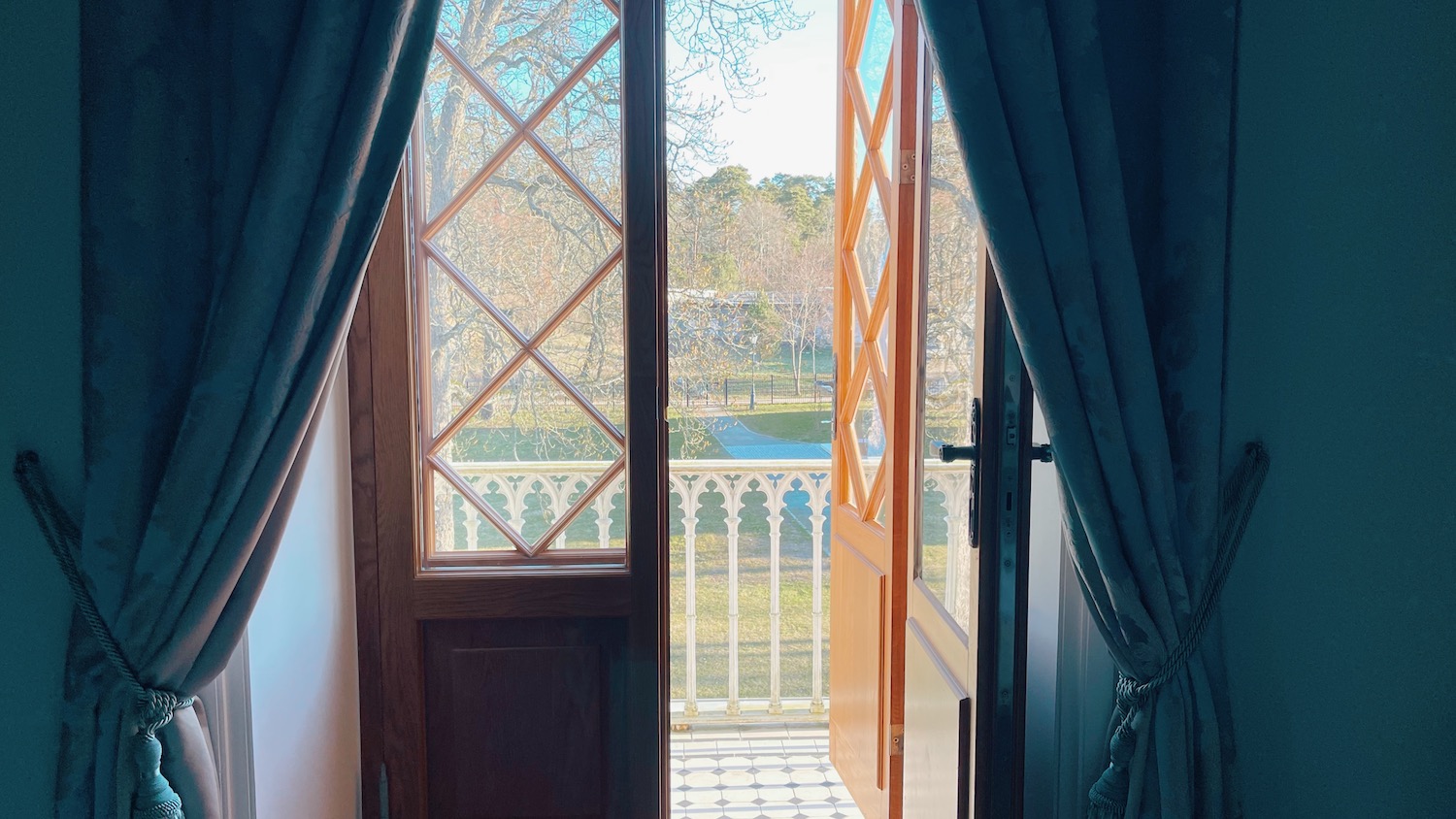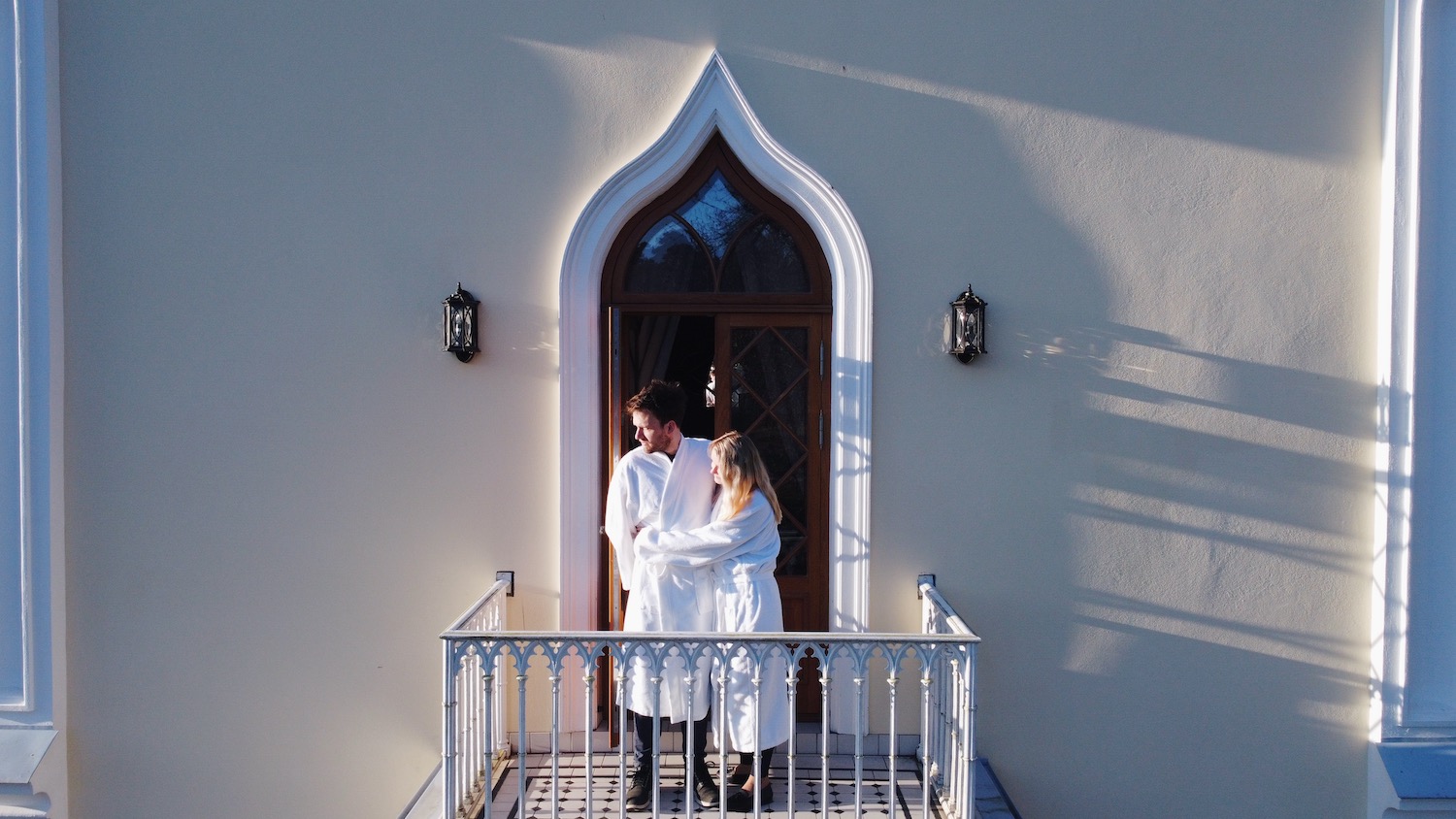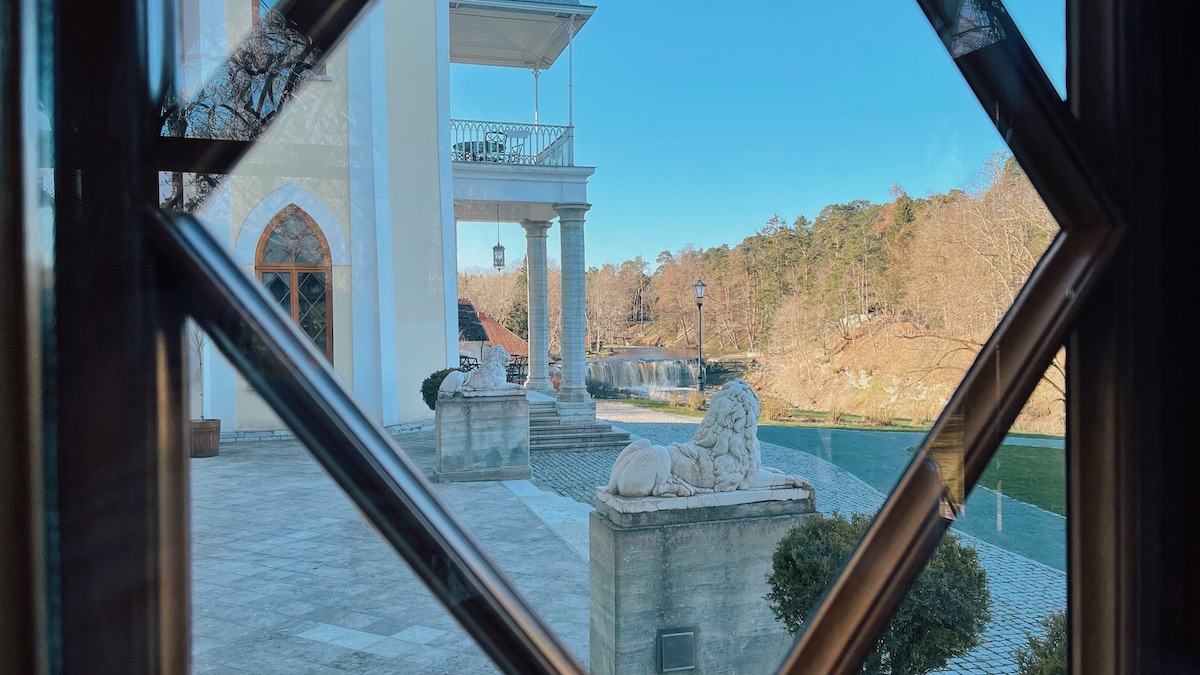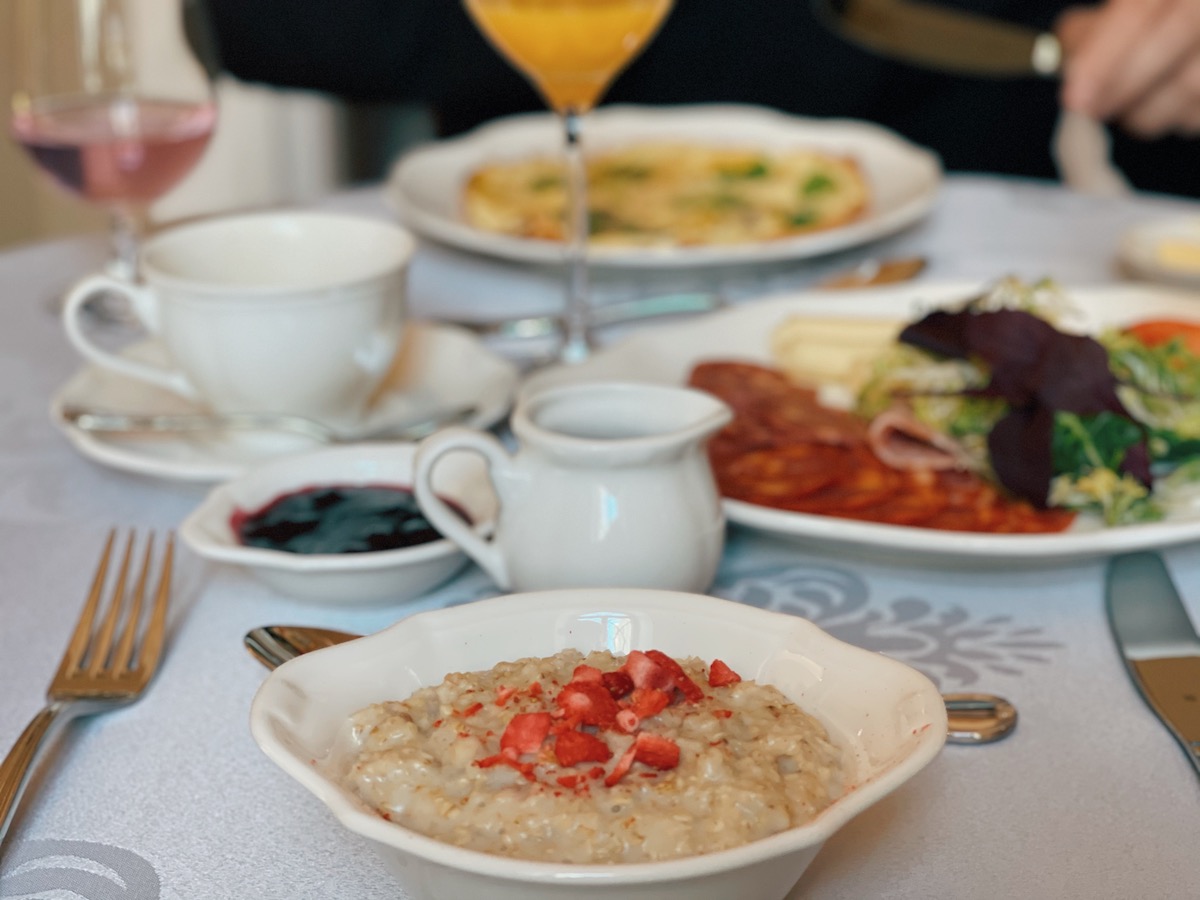 What else to do in the area
We visited the beautiful beach by the Tilgu port, that looked especially cool in the spring sun. Our plan was to visit the Tilgu caves that I had seen in Instagram, but we could not find any. Even when flying with the drone to see the whole area, we could not find any of the bigger caves we had seen on photos. Oh well, the view was still worth the visit :)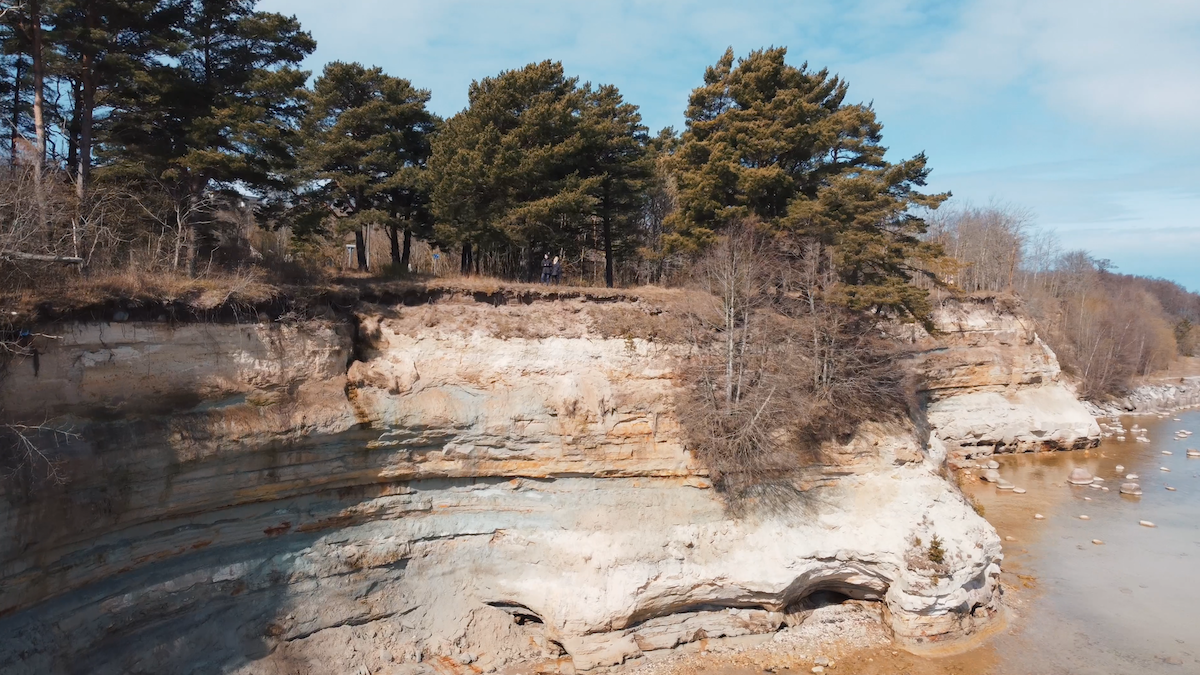 If you still haven't visited Arvo Pärt Center then we strongly advise to make stop there as well. We visited it last summer for example: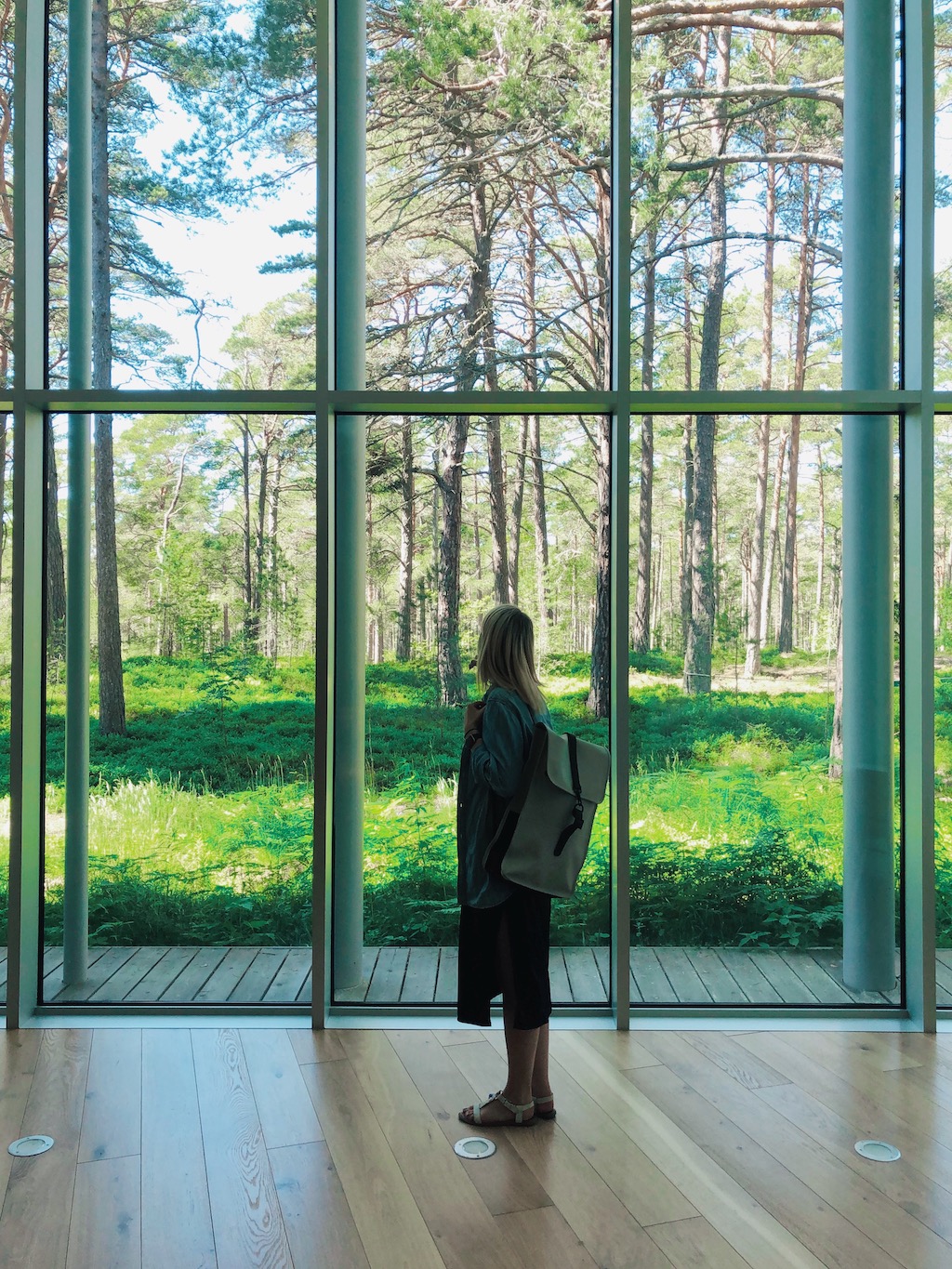 On our way home I also noticed that the Treppoja cascade was nearby. We had expected something a bit bigger and more untouched, but still worth the visit :)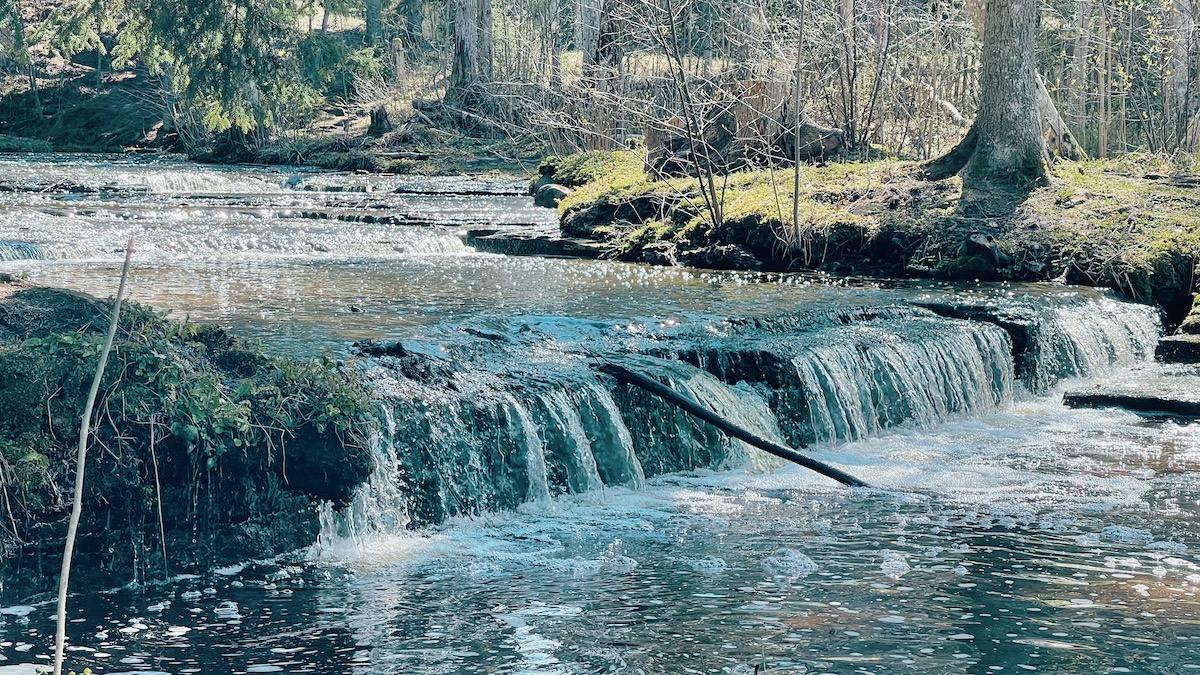 To sum it up - in Estonia we tend to think about vacations as holidays in Turkey or Spain, but we truly believe that before exploring the foreign destinations it is importand to discover and appreciate the beautiful scenic places we have right here in Estonia. The visit to Schloss Fall is not just another visit to just another hotel, but rather an experience and a story told by all the details from the service to the interior. So if possible, we would recommend to celebrate you next big event in life in Schloss Fall.

We personally will look forward to visiting this castle again in the near future, just to add a little spice to life! Treat yourself :)

Follow Keila-Joa castle in Instagram HERE and book your stay in HERE

See more photos and stories from our visit in our Instagram!
Turvalist rändamist!
Liis ja Ben