The beautiful Nordicstay vacation home in Noarootsi
While we had already repeatedly visited the Nõva region before, we had not yet discovered its neighbour Noarootsi. Stumbling upon the beautiful Nordicstay sauna house created the perfect opportunity to explore the region of Noarootsi.



Nordicstay offers two adjoining holiday homes, that could for example house two families wishing to spend some relaxing time together - there is also a small playground with swings and a sandbox, with guest appearances if you're lucky (like we were): a squirrel and a rabbit.

In fact it's the perfect vacation home for a small group of friends looking for peace and real vacation. Emphasize on peace – it's definitely not meant for party animals. Each house can accommodate up to 5 people: inside you'll find a kitchenette, a shower room with sauna. A hot tub is also available on the terrace outside. And all of this in the middle of the forest.

The smart use of the space (it's still a small house) without any compromises on the design was especially interesting to us: glass walls, mirrors and altenating tread stairs among other things.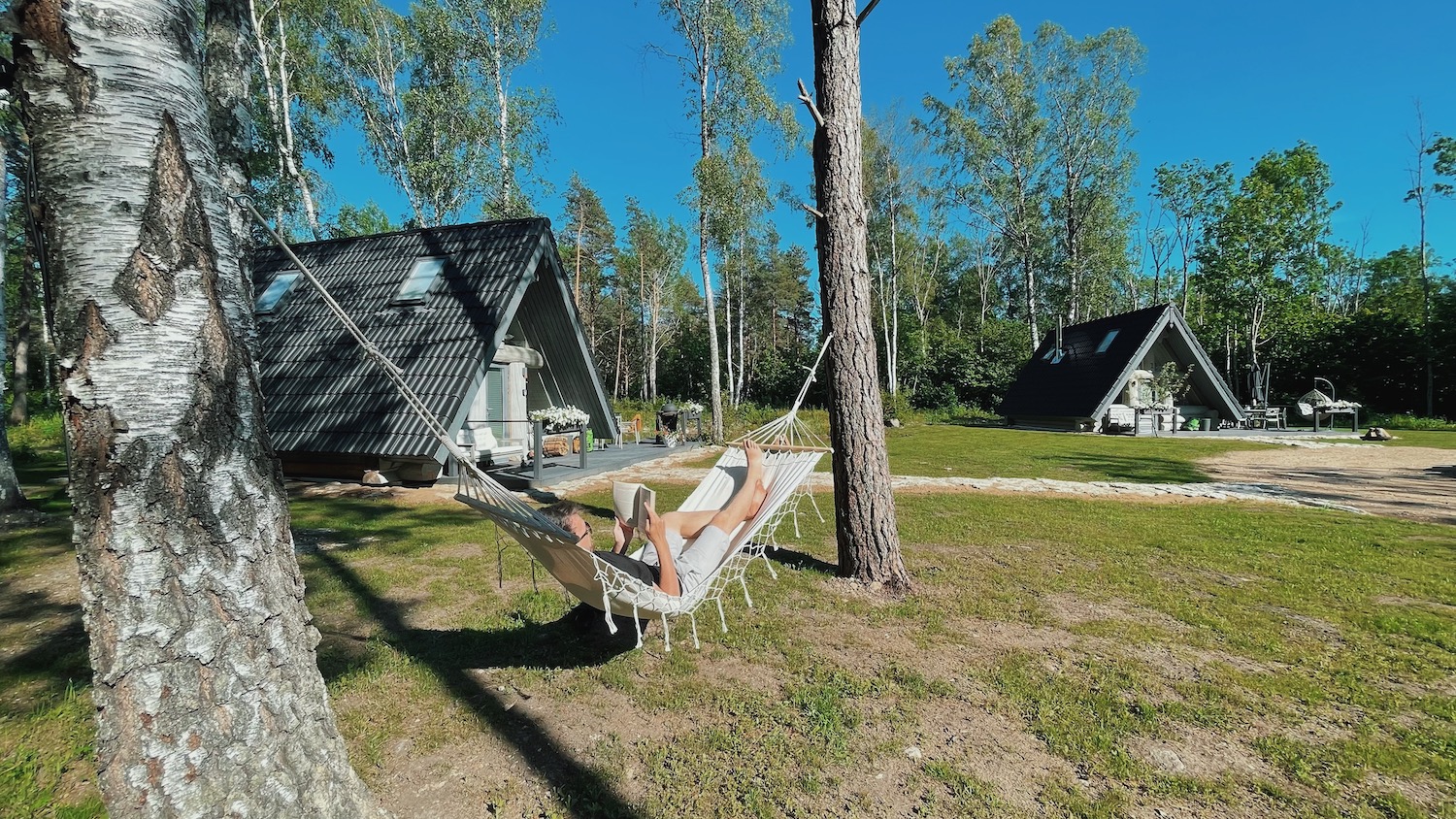 There are also hammocks near the houses: the perfect spot for reading.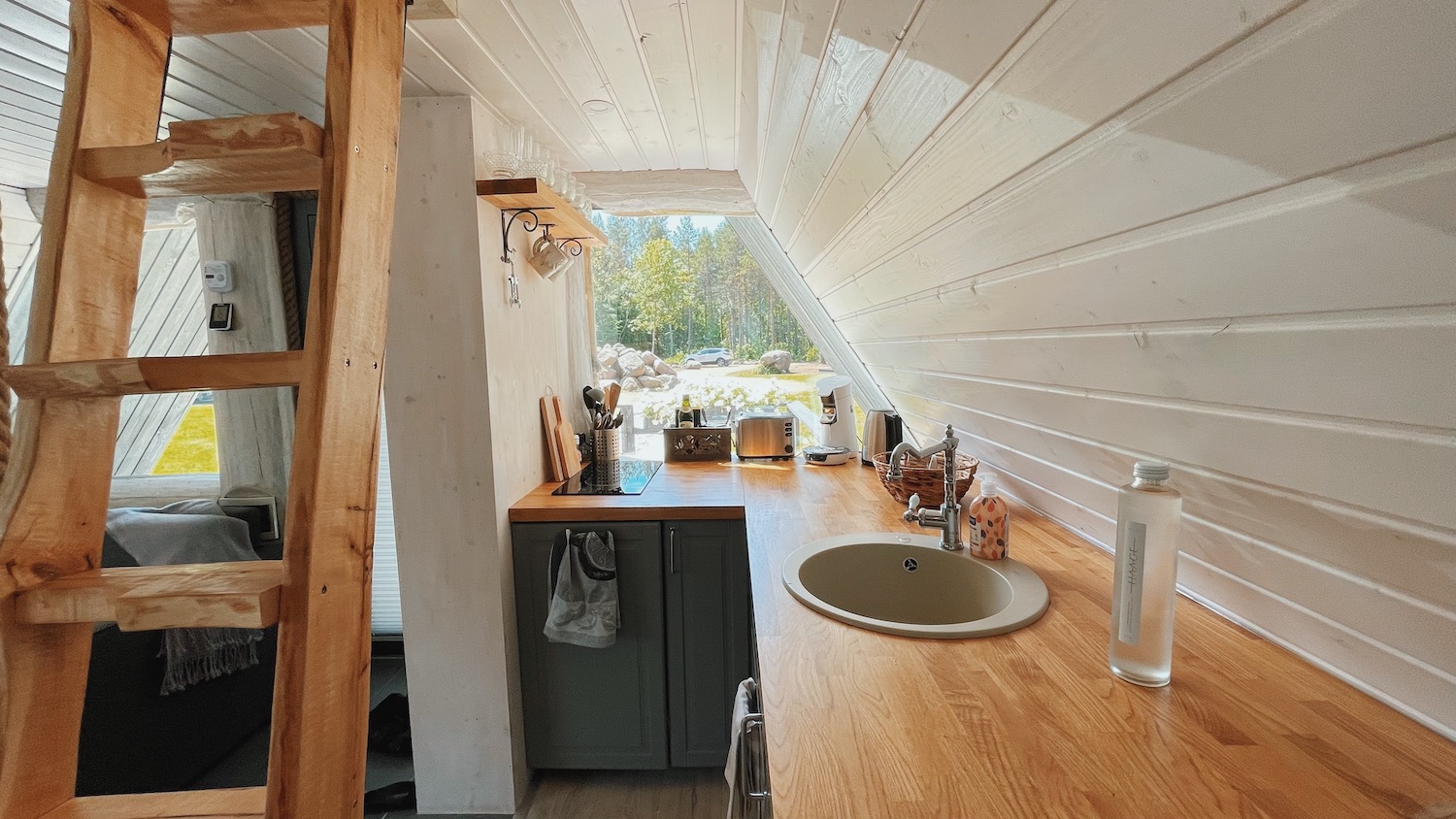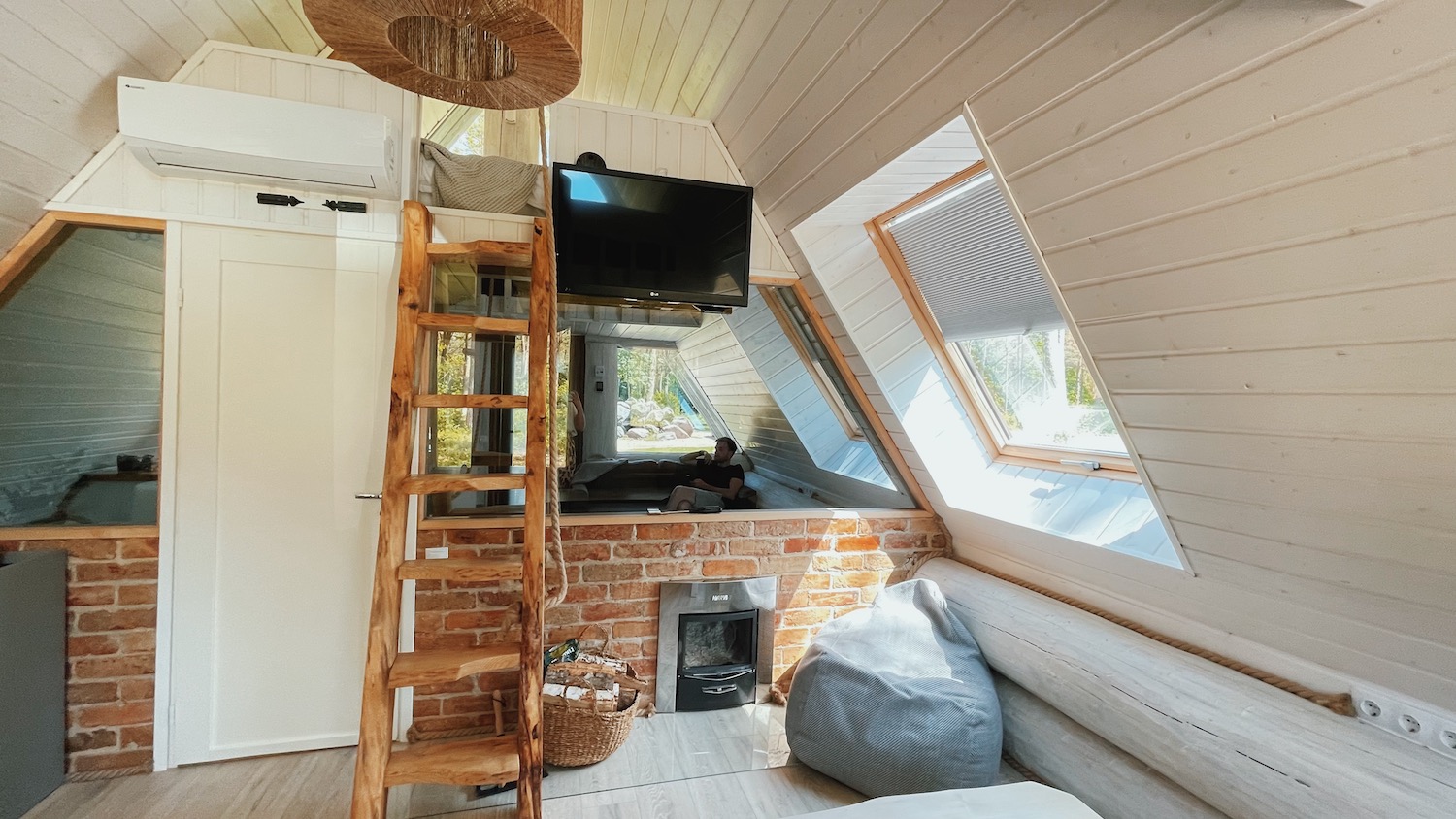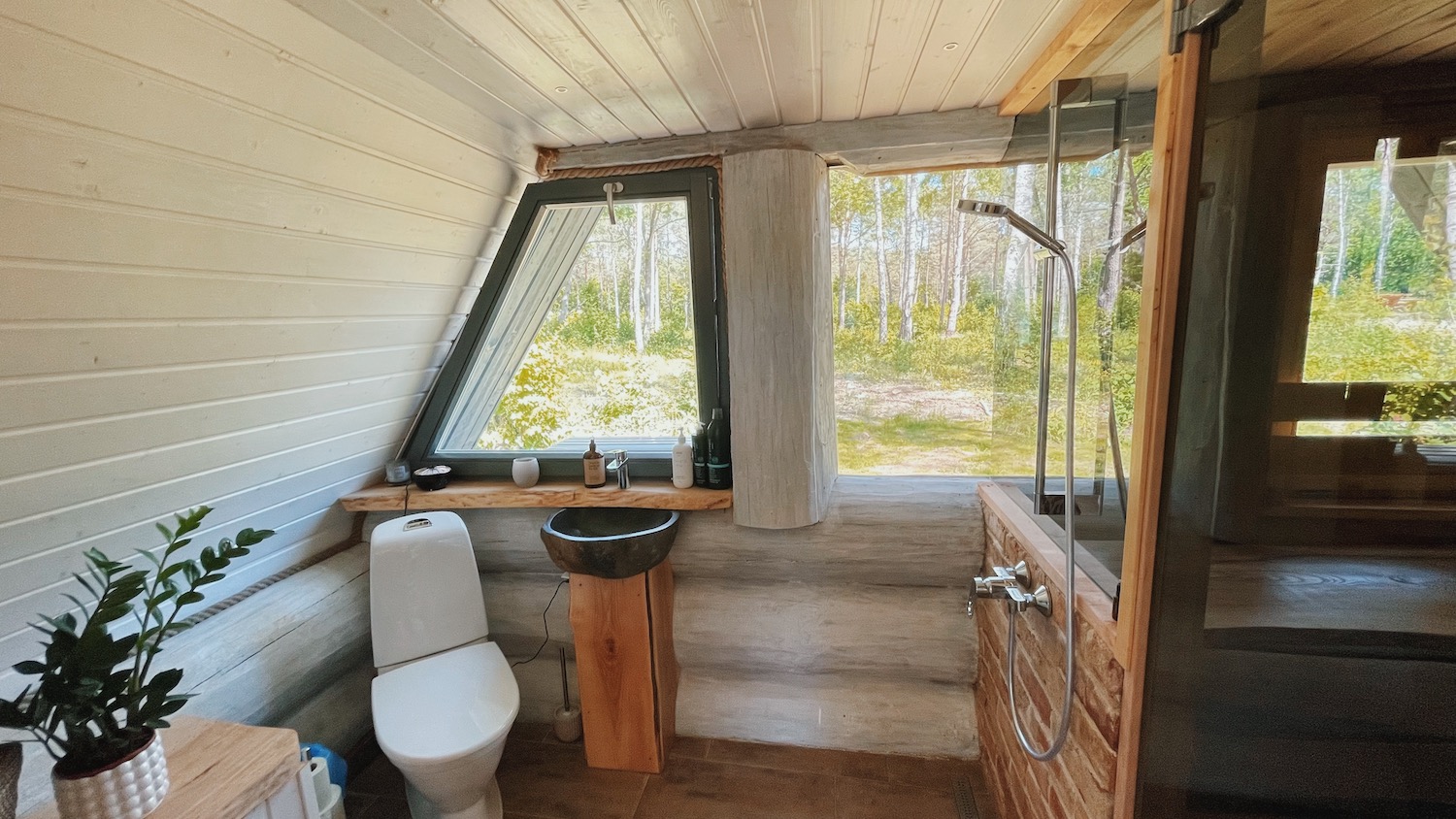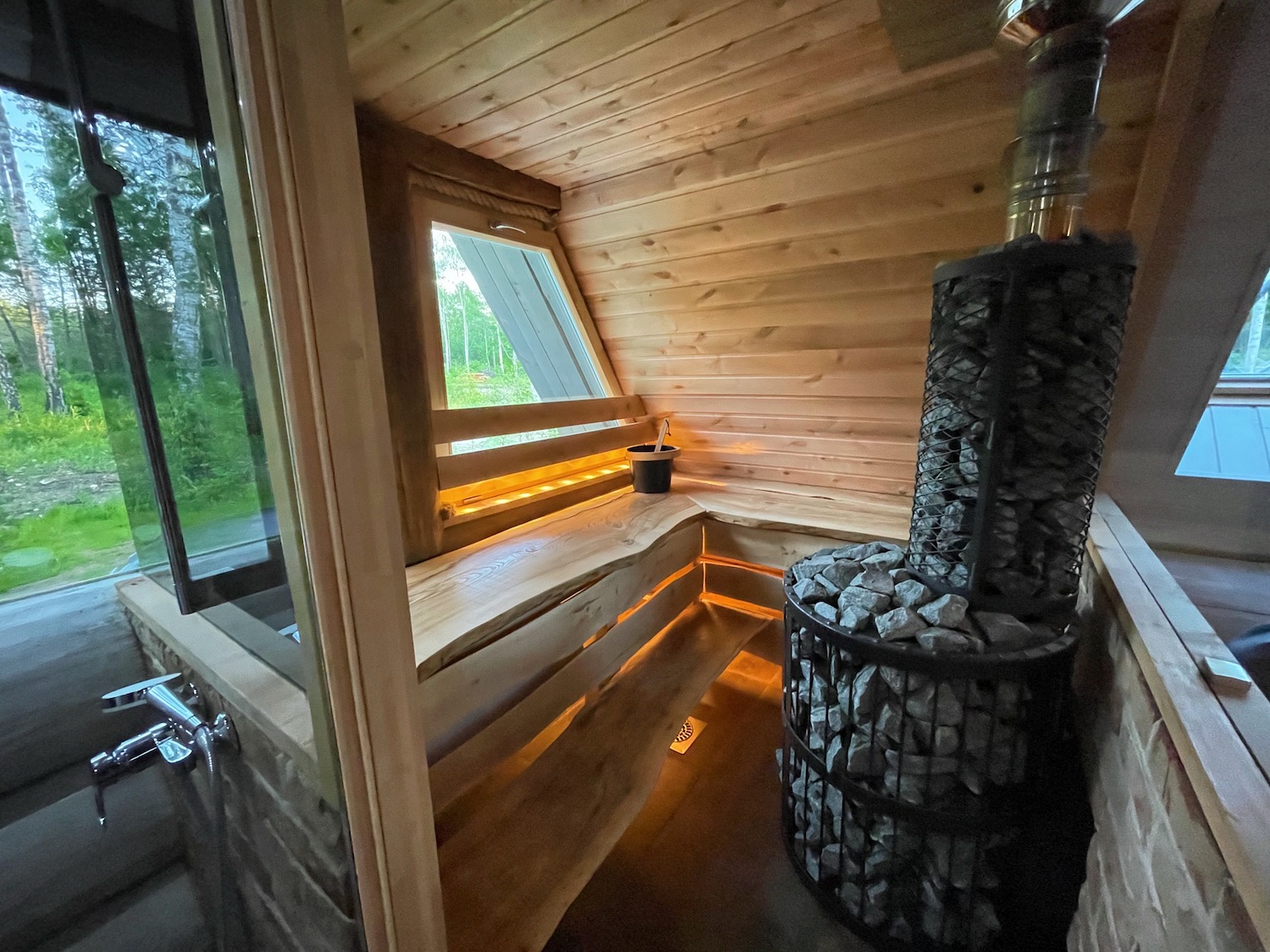 We had a look at the second house that is right by the pond, which by the way is more a decorative than anything – the water is too shallow for a proper swim.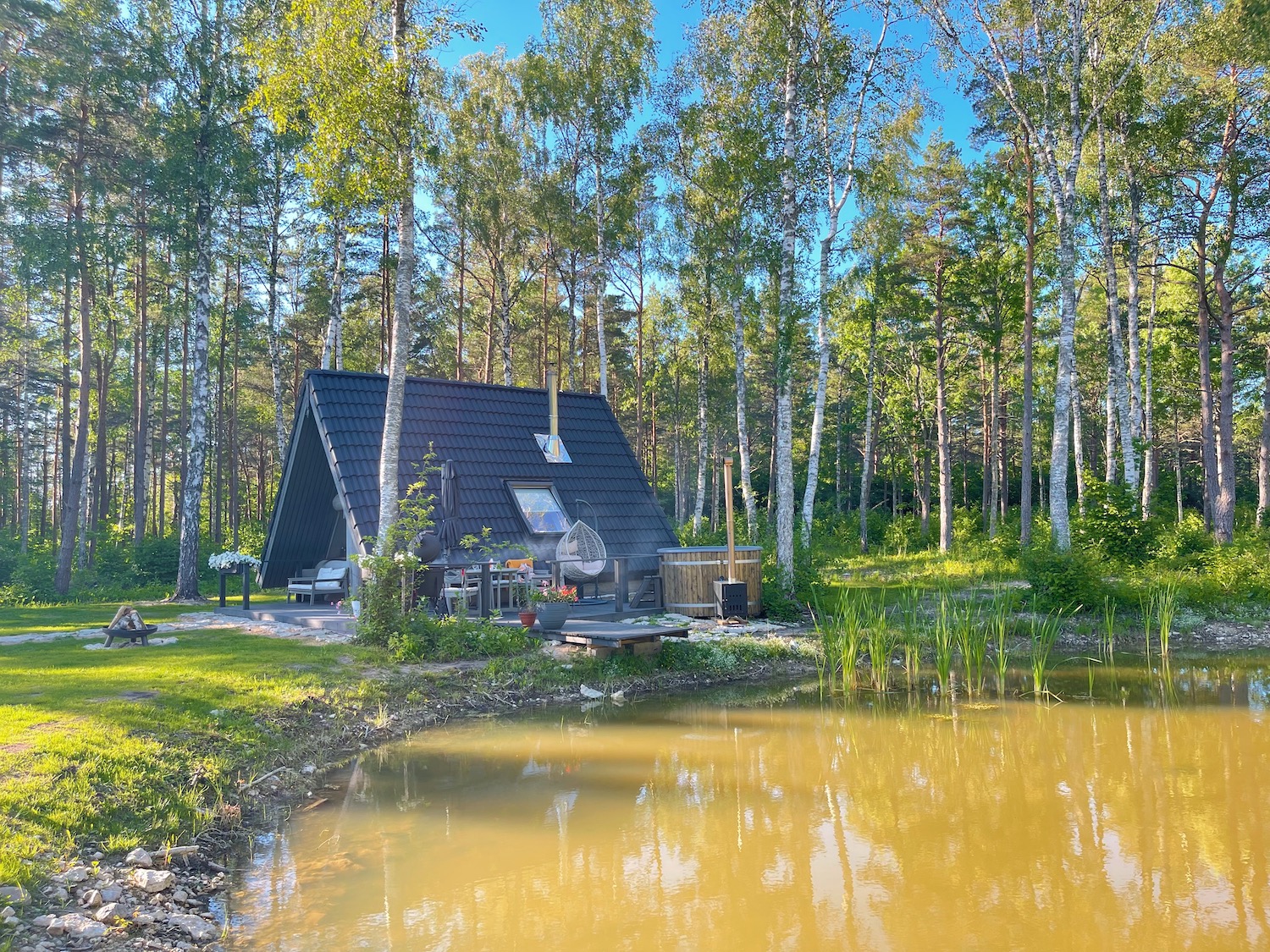 The two houses are in fact almost identical – they are basically mirroring one another: the layout is identical, just mirrored. Both have a terrace with table and chairs as well as a Kamado grill: "The Bastard". We became big fans of the grill right after our first meal, which meant that every meal after that involved...grilling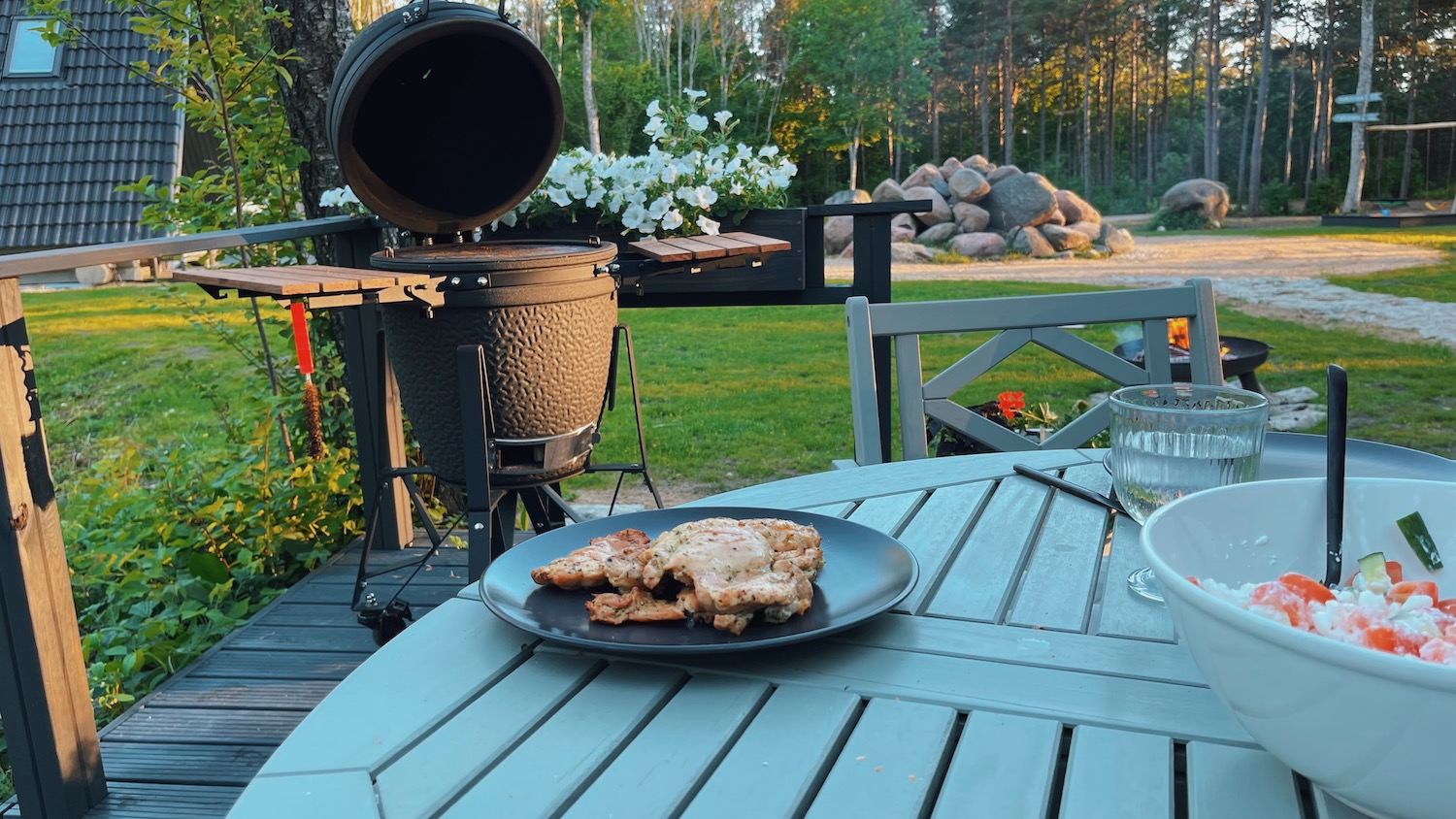 Both house have a hot tub on the terrace, with a small difference for the hot tub of the first house: it's smaller, so it also means that it heats up faster :)

The terrace was definitely the place to spend 90% of the time - basking and looking towards the forest, possibly even spotting someone's fur like we did in the early morning of the third day!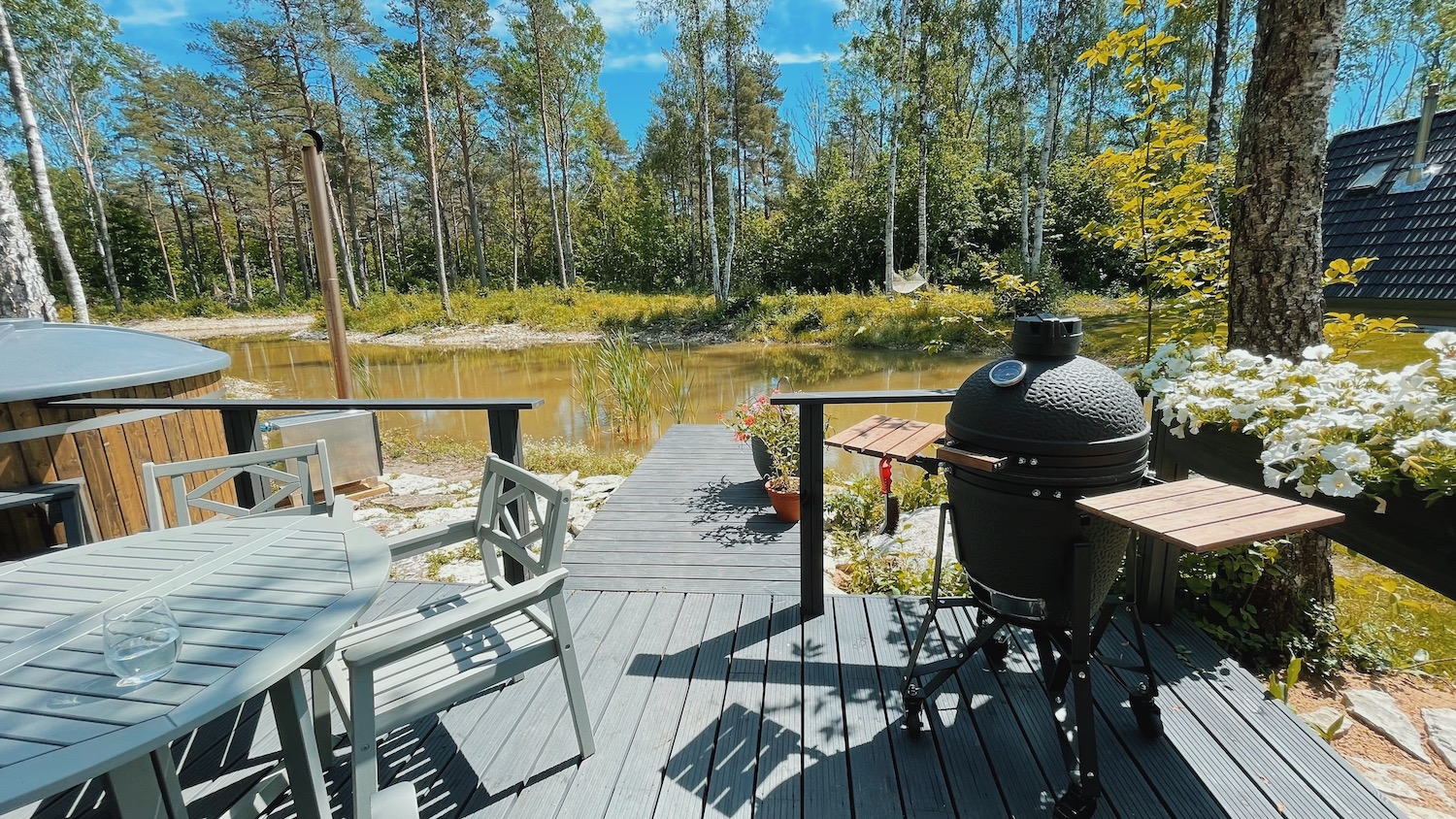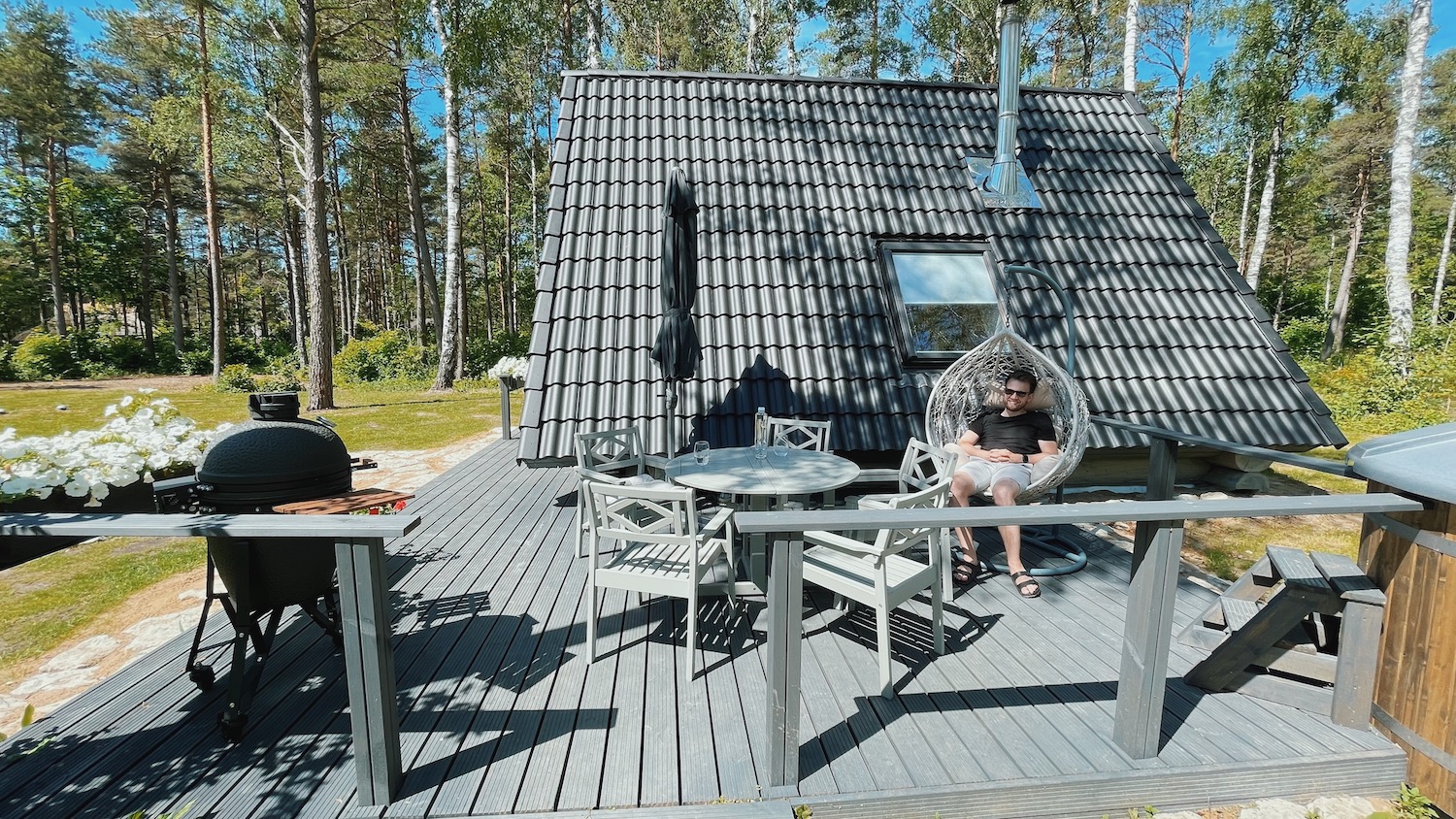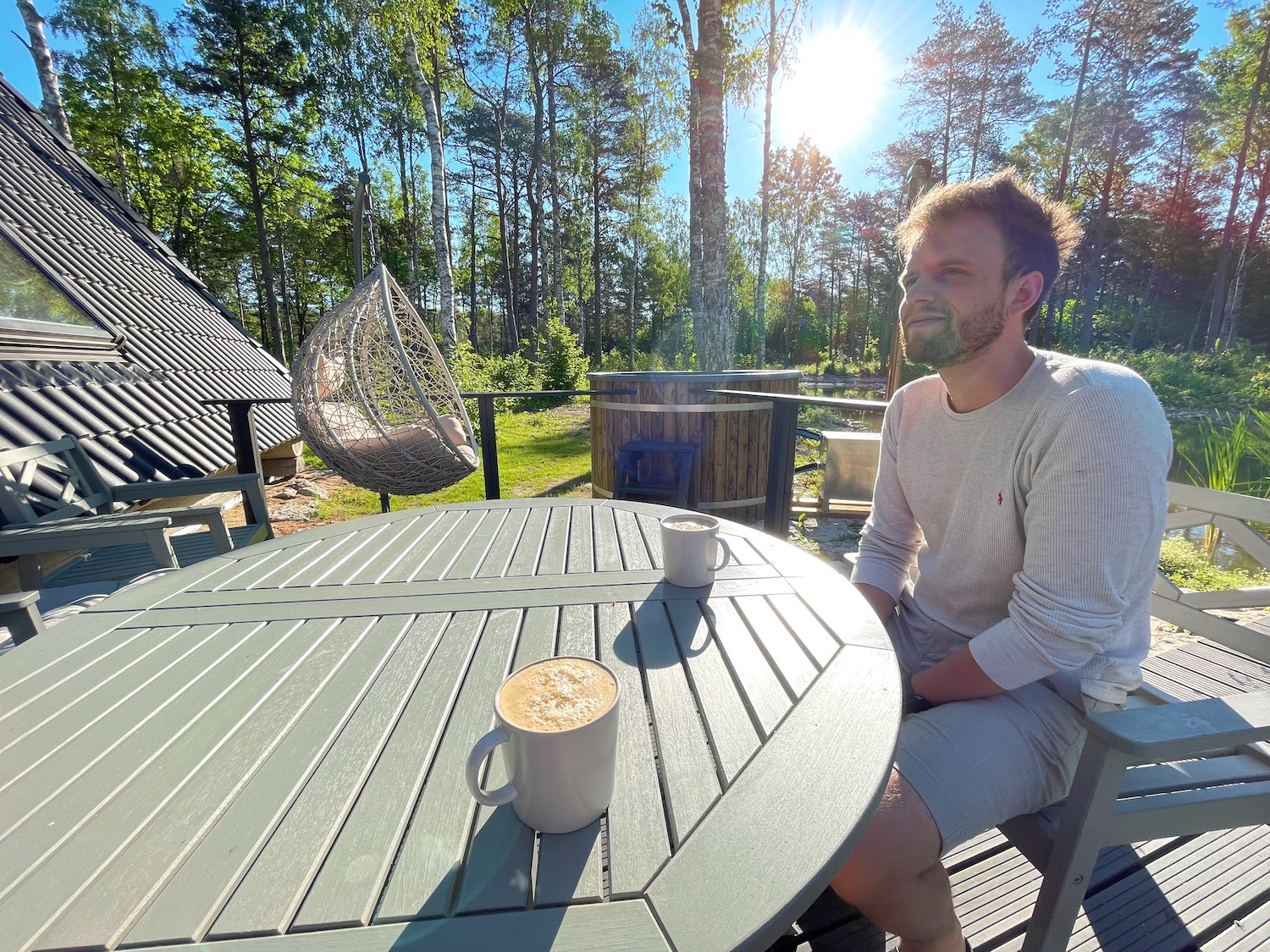 Our recommendation would be to fill the hot tub with water immediately and early in the morning and start heating it up from noon onwards – when it gets friskier you'll be one ladder away from a warm and nice bath.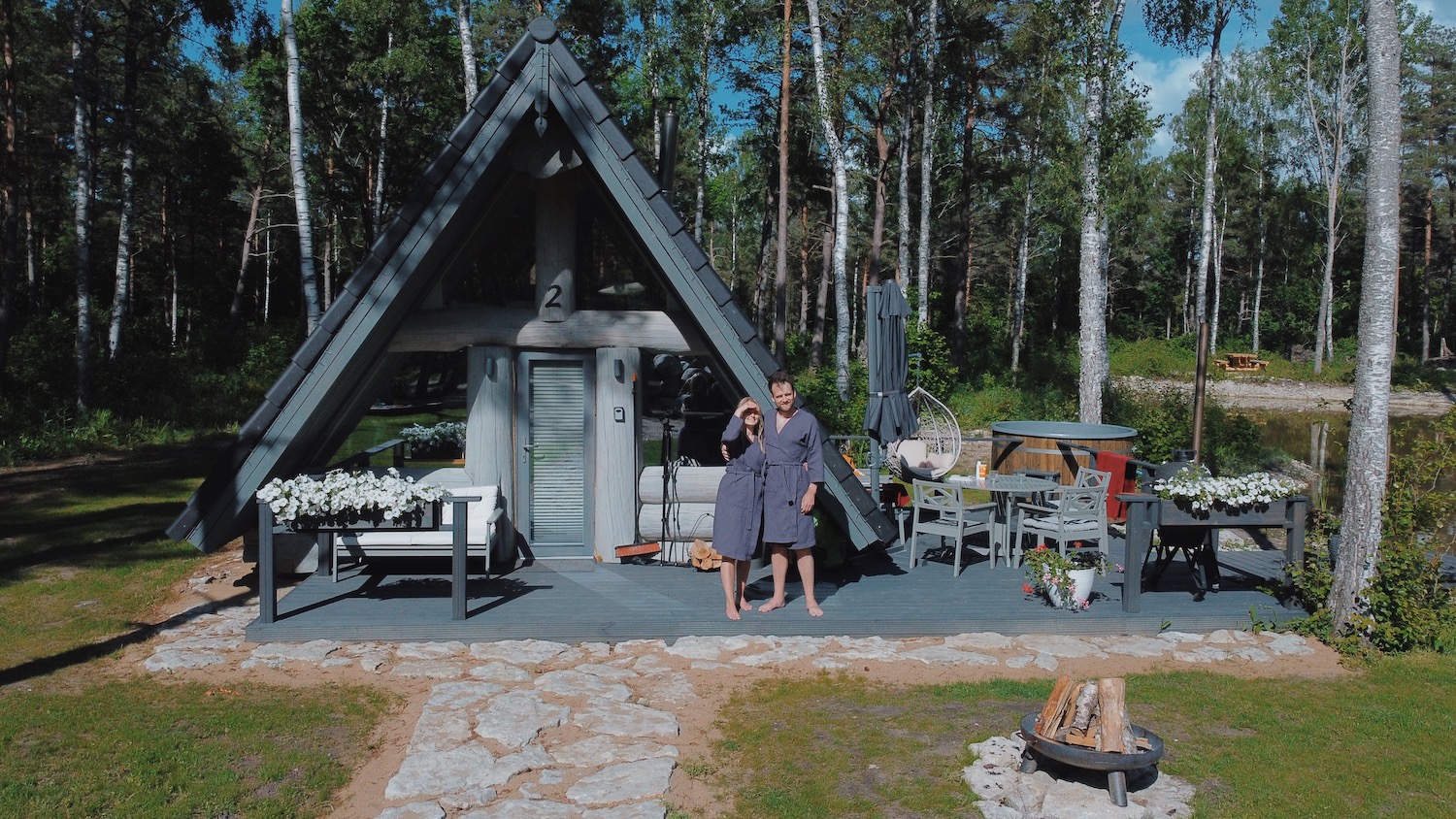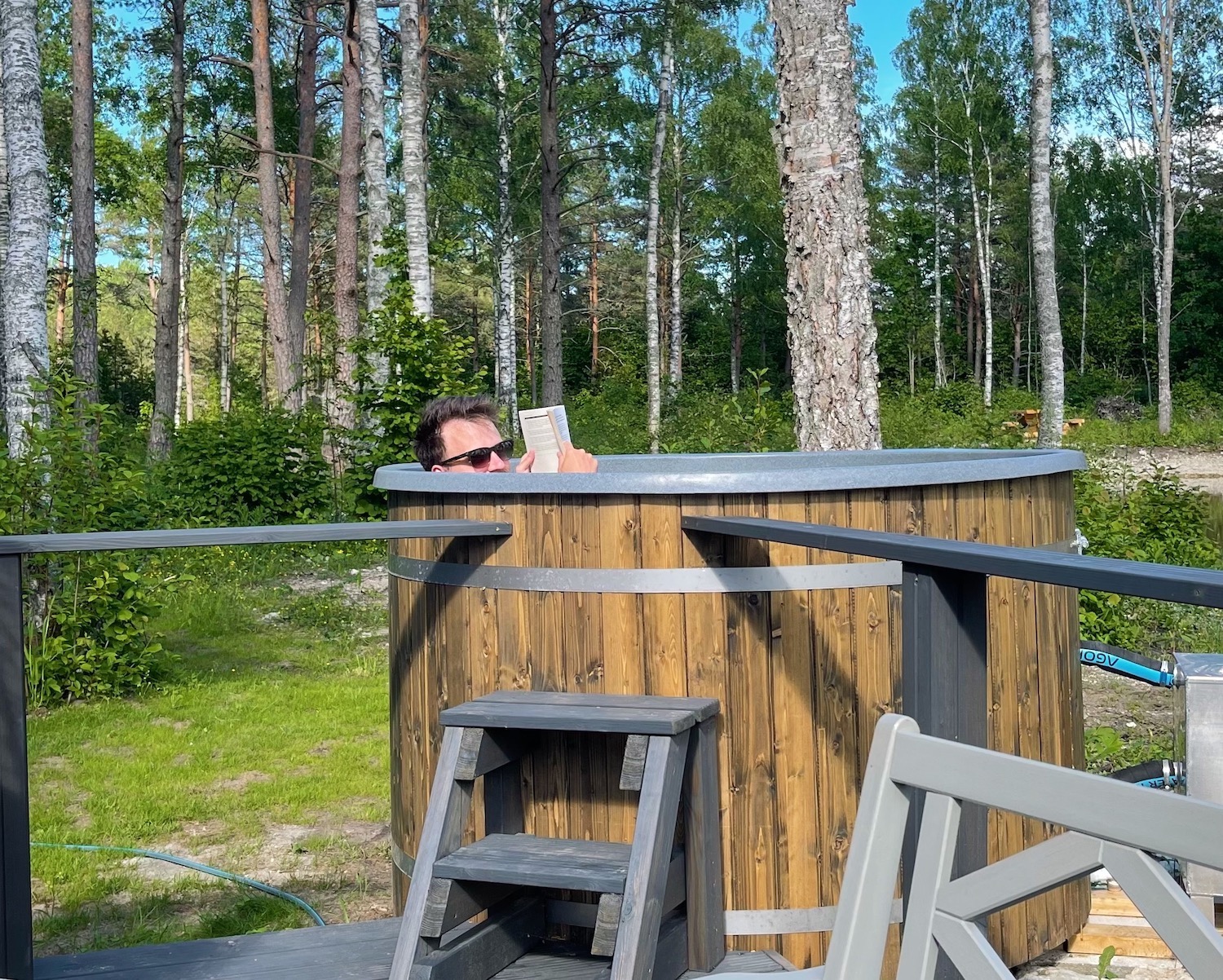 Sitting in the hot tub at midnight should be mandatory. We were initially shivering at the idea of venturing outside in the evening (it was 14 degrees outside), and we're glad that we went for it – the sheer experience of sitting outside, in the warm water while observing the dead-silent forest was wonderful.

At night, Nordicstay Holiday House takes on a completely different look - the house itself and lights are on in the vicinity of the house, with two bonfires that one can light (we did!) when the evening arrives – instant mood!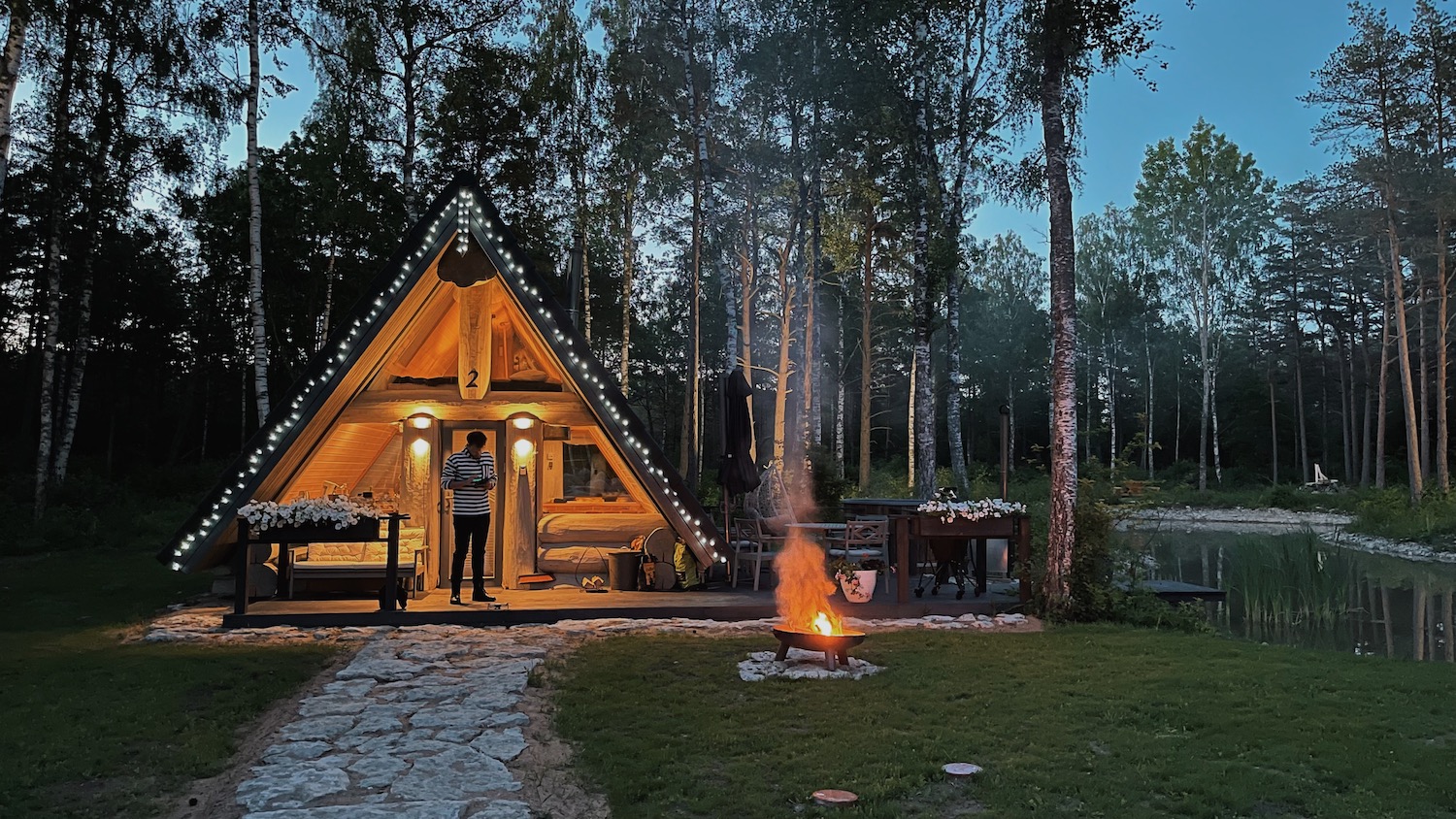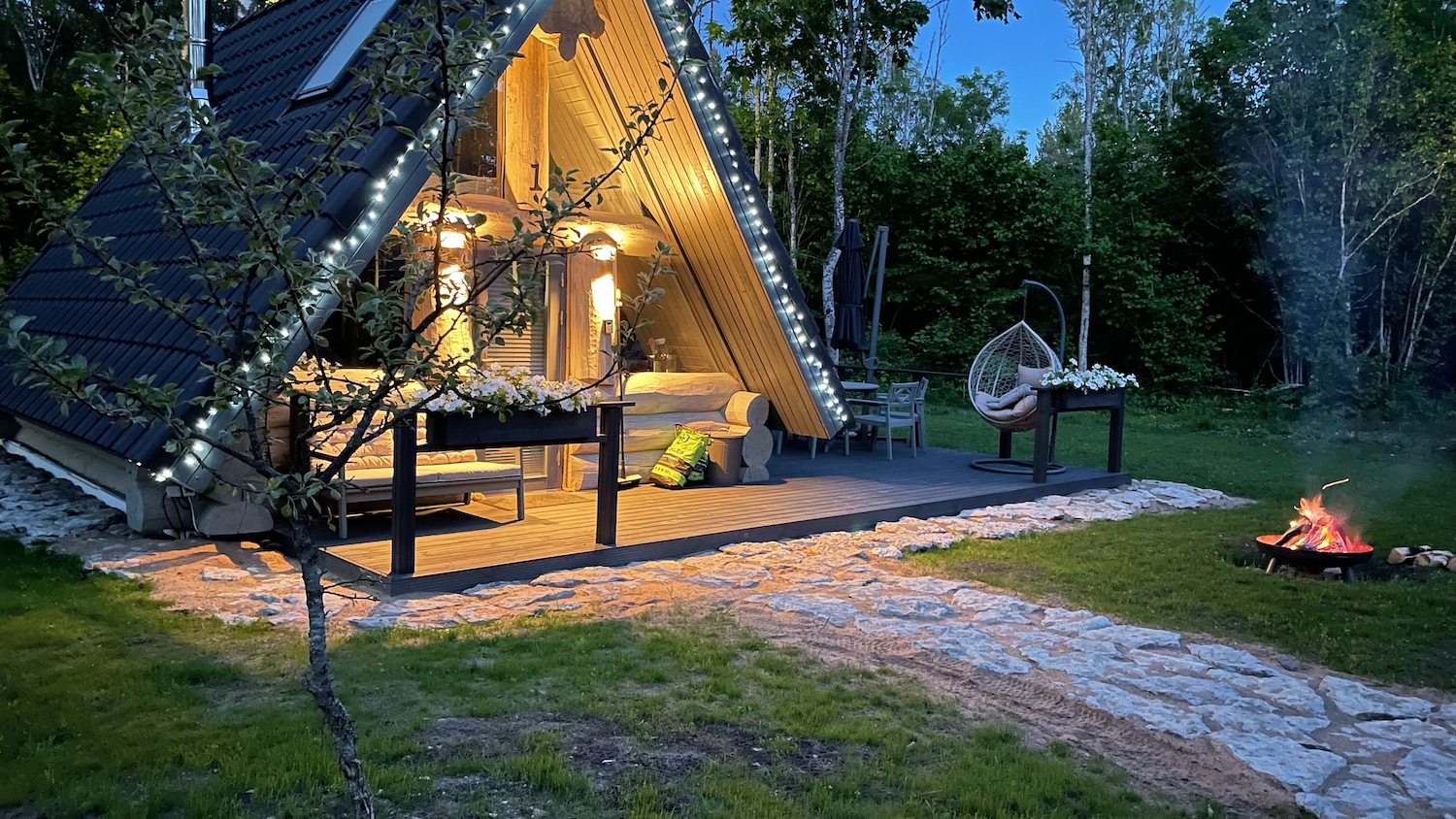 By the way, in the middle of the house there are wooden ladders that lead to the ceiling to a sleeping place, but if you wish to, you can lift one and attached it to the wall, so that there's more room to move around – we were only two in the house and that's what we did.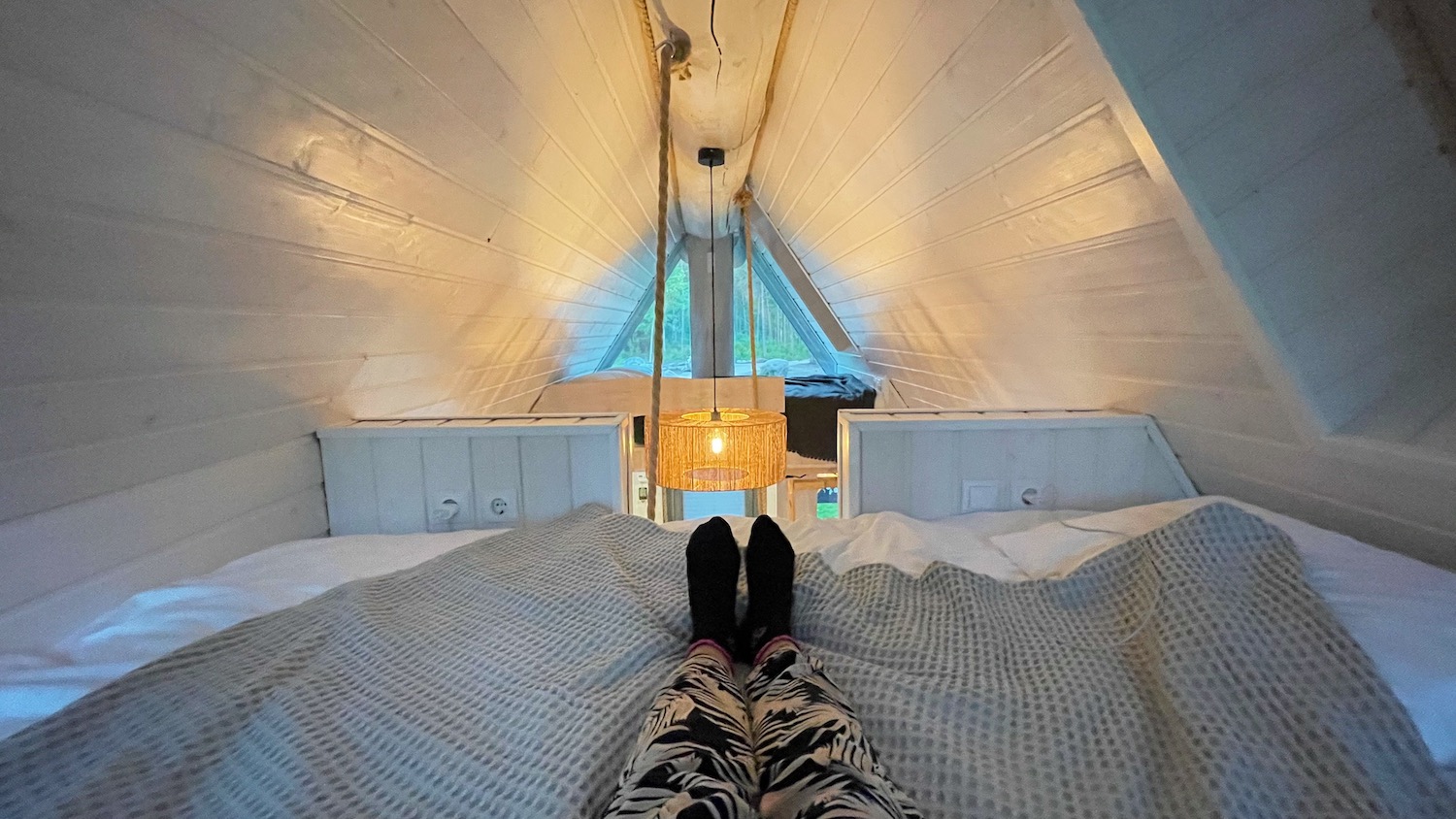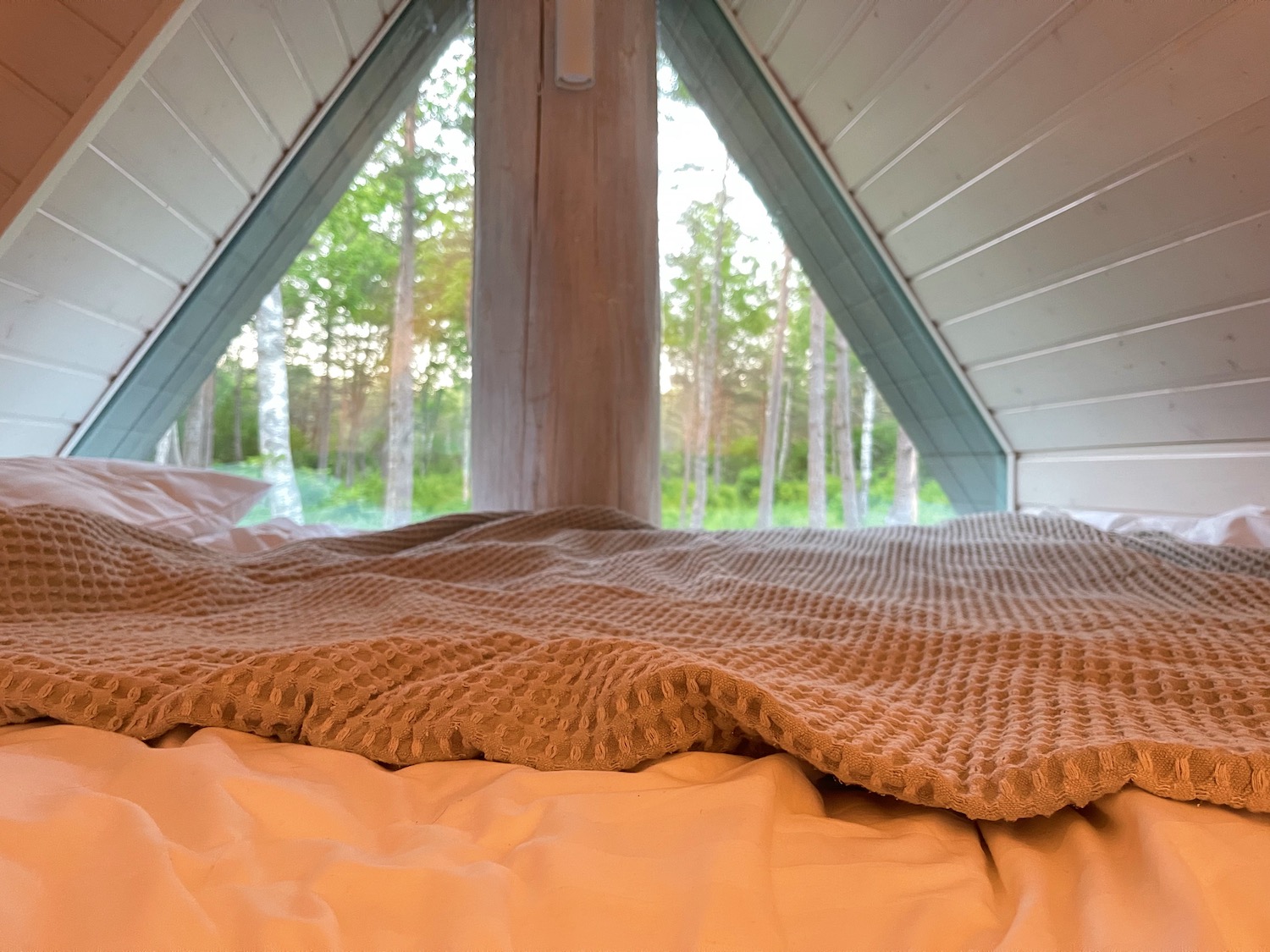 Lae all asuvalt voodilt avaneb vaade metsale ja kui ma varahommikul korraks silmad lahti tegin, märkasin otse akna all üht jänest end pesemas. Tegin paar videot ja alles siis ajasin Beni üles: 'BEN! There's a bunny!' Võite ette kujutada üliunist Beni, kes pea padjalt üles tõstis ja ühe pooleldi lahti oleva silmaga metsas olevat jänest tuvastada üritas. Minu meelest väga hea viis ärgata :D

Majas on olemas ka telekas ja Wifi, kuigi meie operaatori puhul polnud majas sees internetiühendust, aga väljas küll - ilmselt asi rohkes klaasis, mis majas olles ümbritseb. Aga kes siis puhkusel telefonis istub!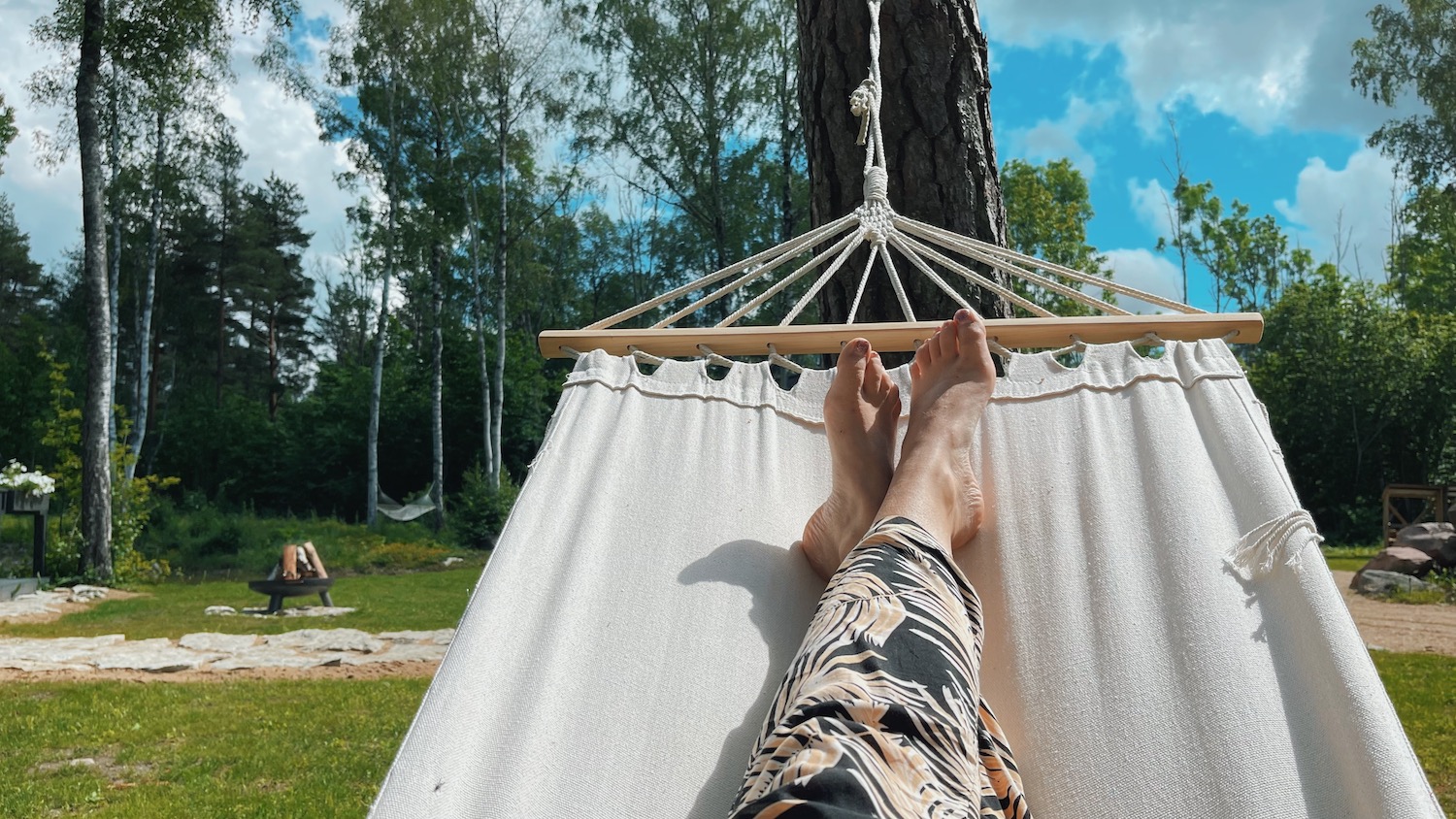 Maja ümbruses on ka paar pererahva enda poolt sisse käidud ja loodud matkarada, kus hommikukohviga jalutada :) Üleüldse on Noarootsi väga ilus piirkond ja me mõlemad täheldasime, et loodus on kohati palju metsikum ja lopsakam, kui mitmetes teistes Eesti rajoonides.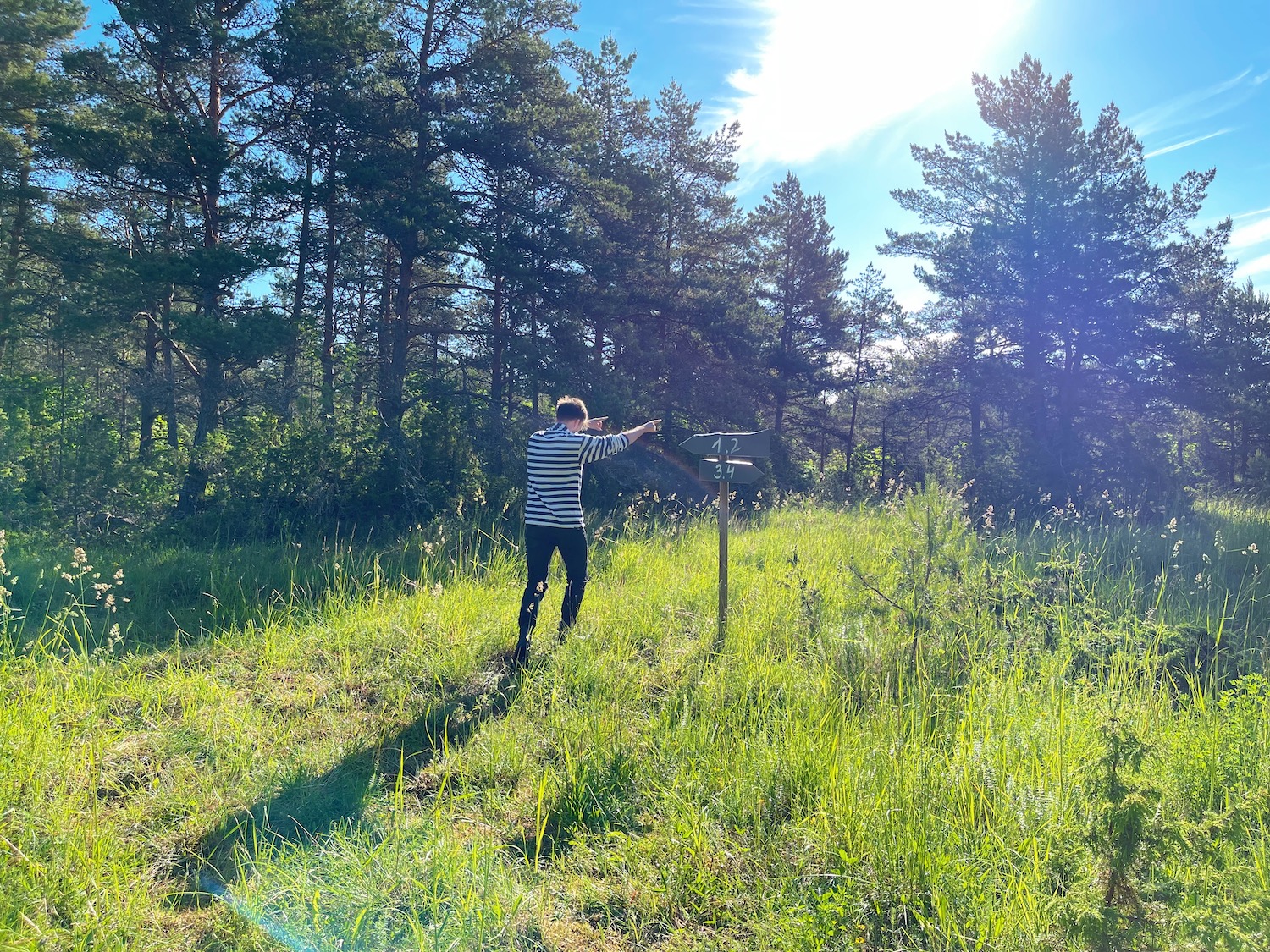 Ja loomulikult kasutasime me iga kord mööda sõites võimalust sellele natuke üksikule kitsekesele tere öelda. Ta üldiselt vastas ka.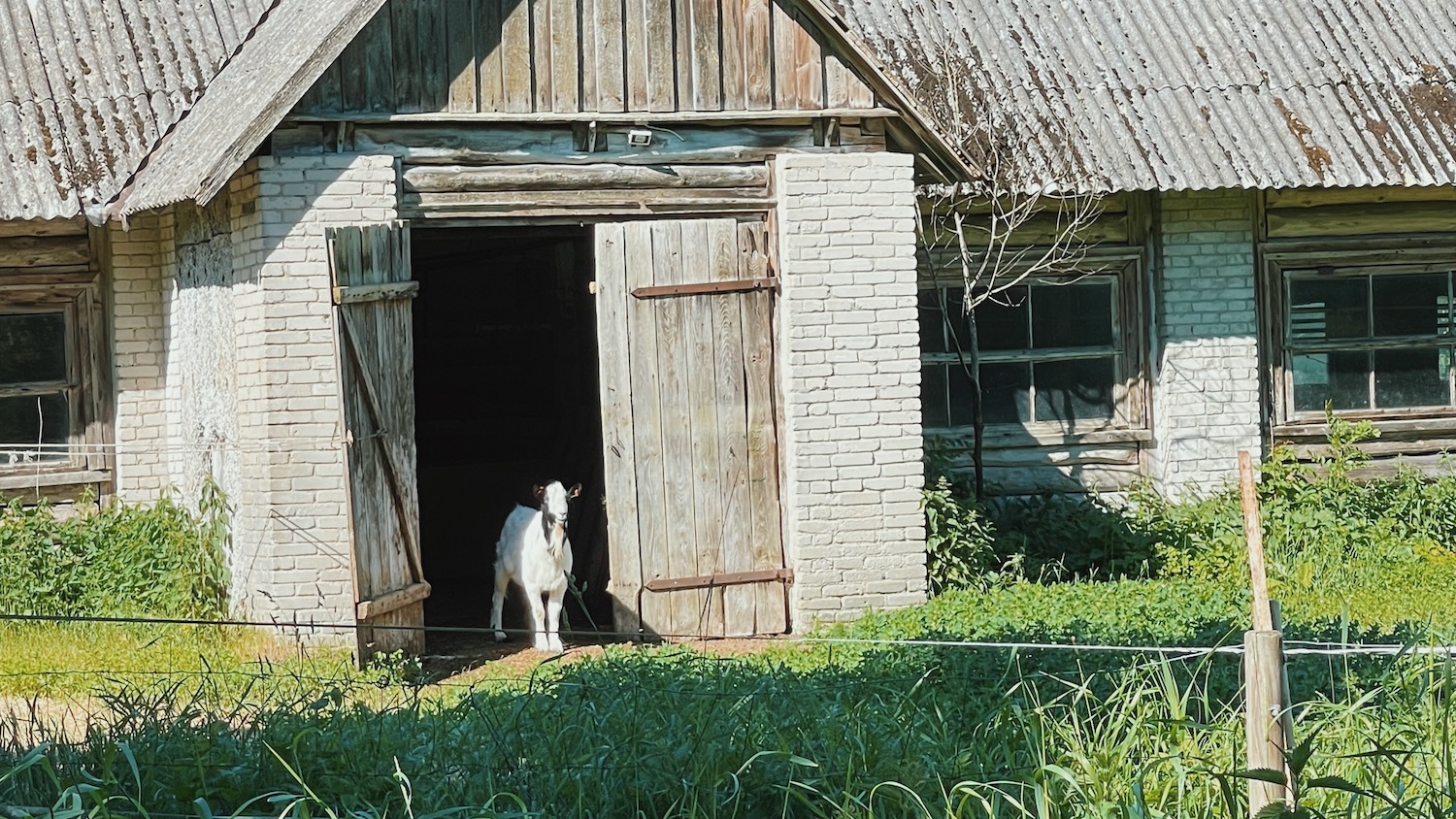 Ainult 10 minutilise sõidu kaugusel asub Noarootsi pood, kus on hea jätsi järel käia ja poest 5 minuti kaugusel asub Österby sadam, kust avaneb vaade Haapsalule ehk kindlasti soovitame sellel suvel ka Österbyd külastada! Sadamas asub ka kohvik, kus suveilma nautida :)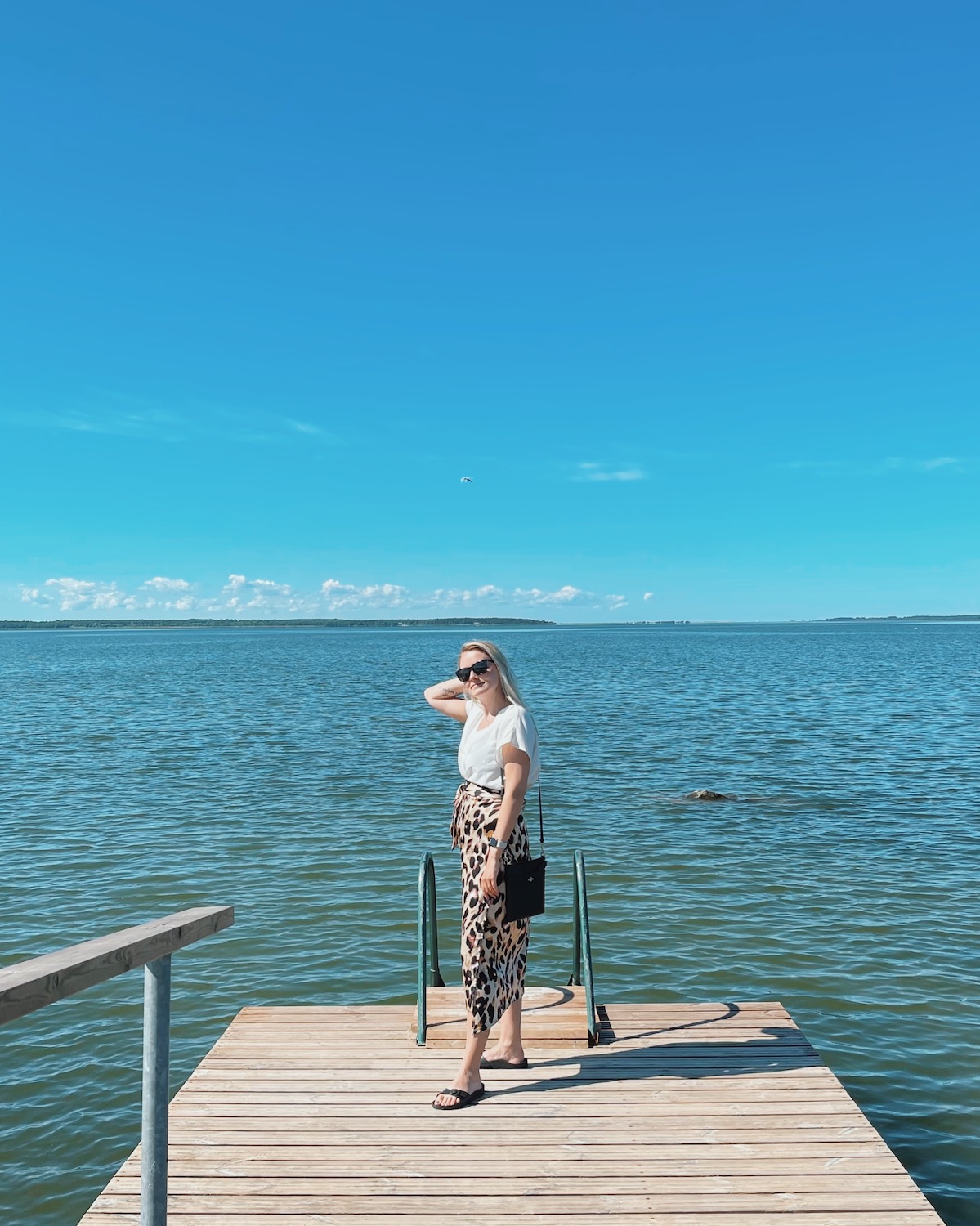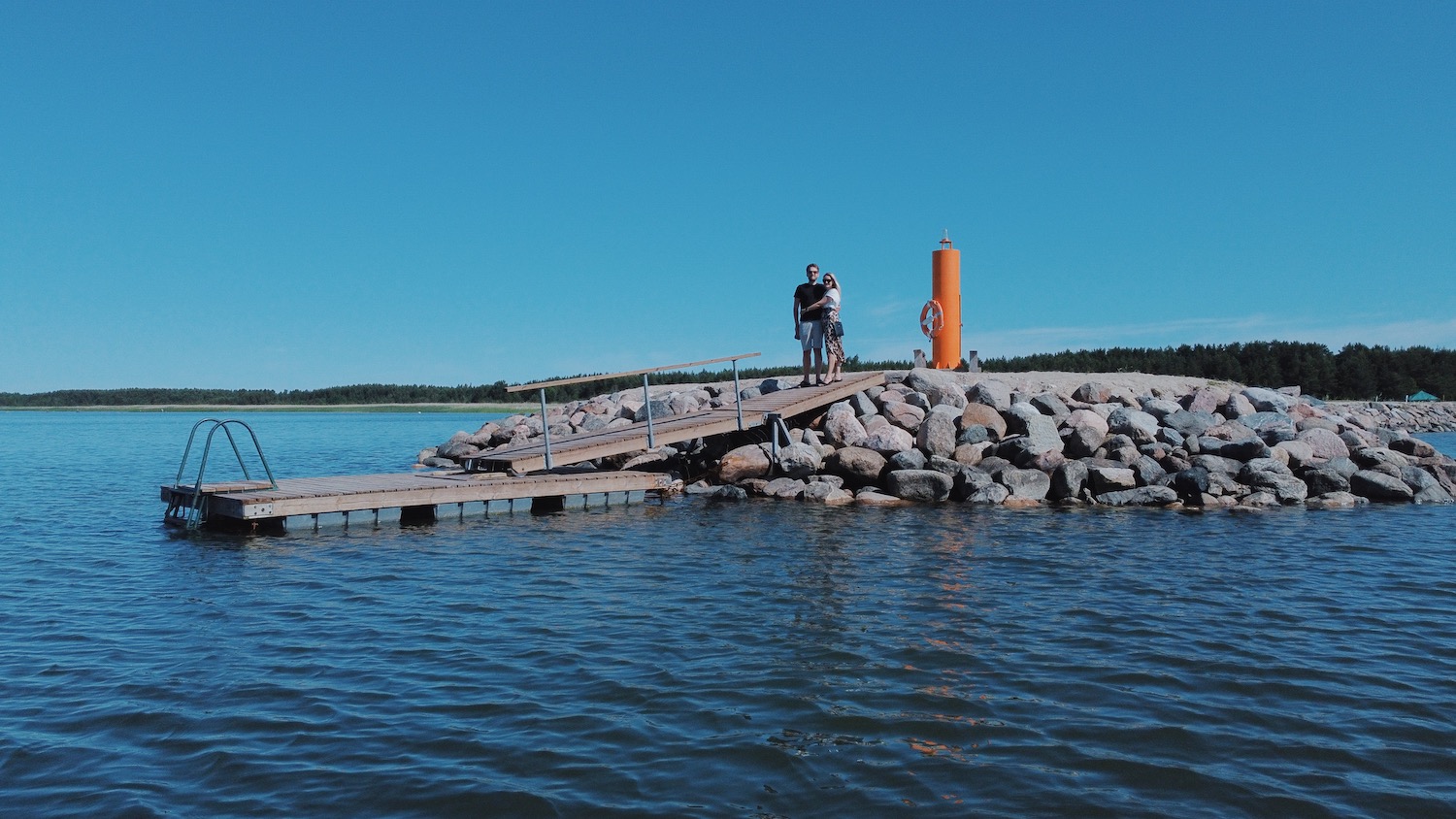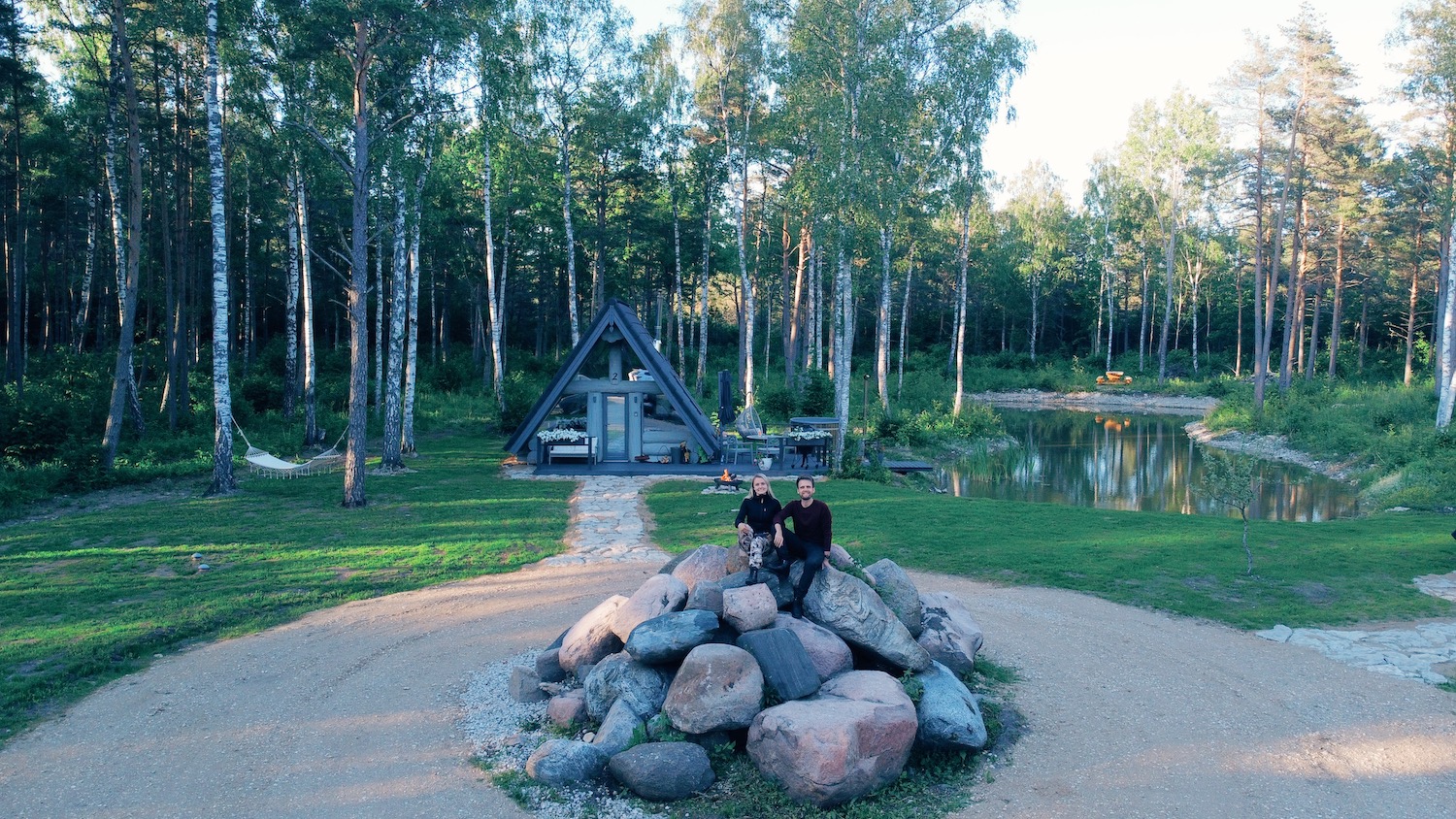 Kokkuvõtvalt - suurepärane lahendus veetmaks aega nii kahekesi kui ka kahes grupis kas siis pere või loodust armastava sõpruskonnaga. Päike, saun, grill ja kümblustünn pakuvad turgutust ja lähikonnas on palju looduskaunist, mida avastada. Miks mitte kombineerida enda järgmine puhkus Nordicstay puhkemajas koos Österby sadamarestorani kontsert-õhtusöögiga?

Tee ka enda broneering SIIN

Rohkem meie puhkuste pilte ja story'sid näed meie Instagramis!
Turvalist rändamist!
Liis ja Ben