The perfect lake house - Saarjärve sauna house in South Estonia
We are actively looking for Estonian holiday homes that are nearby either the sea or a pond, but this time we decided to pay a visit to a vacation home right by the lake in the South of Estonia.

Saarjärve holiday center is actually a rather big vacation center that has many possibilites and whatever kind of grazy idea you might have for your holiday, you can turn to the hosts and they are very likely to offer the perfect solution for you.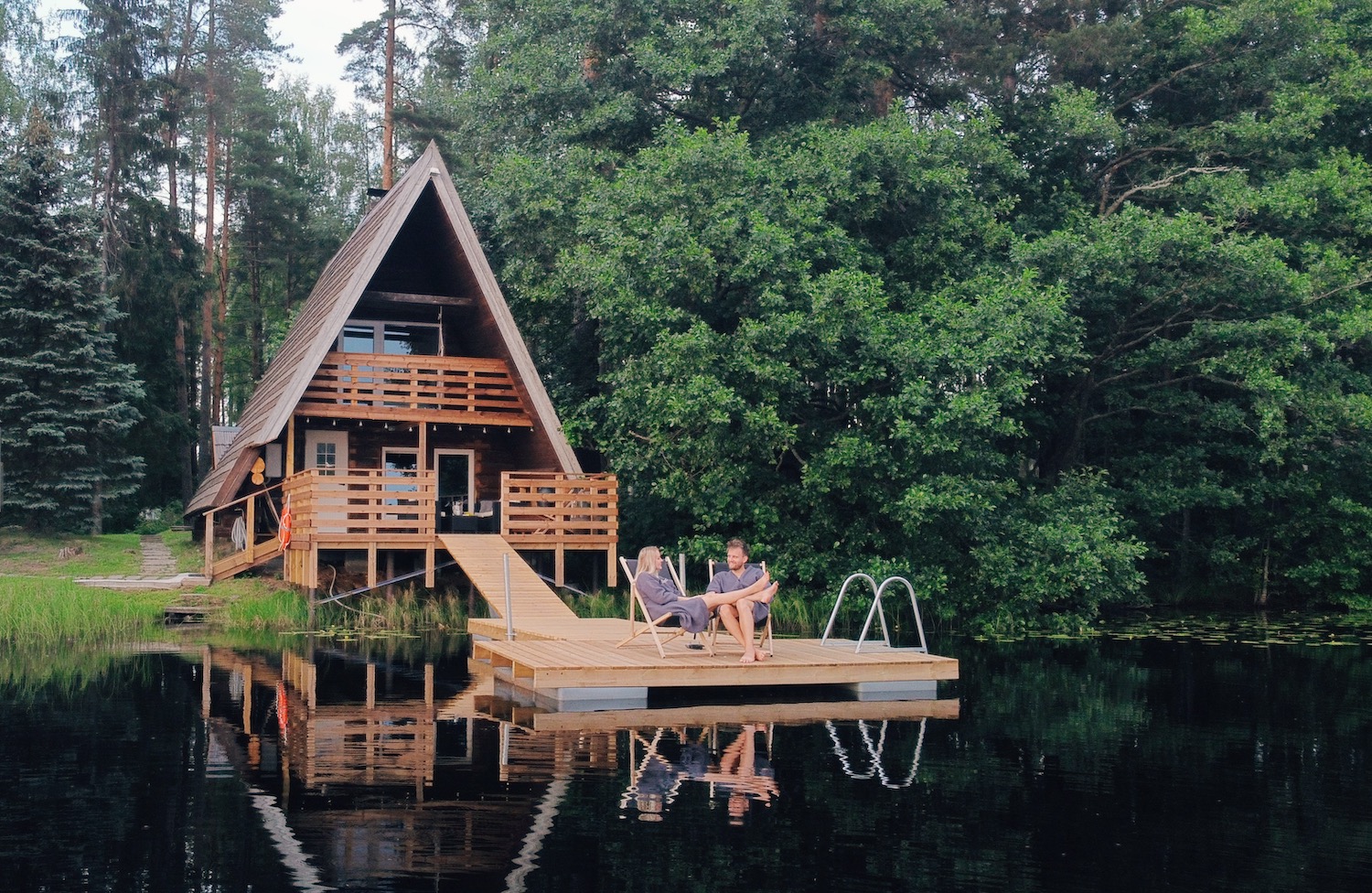 Out of all the options we were the biggest fans of the Saarjärve sauna house that is a recently renovated lake house with two levels and a terrace made perfect for up to 6 people.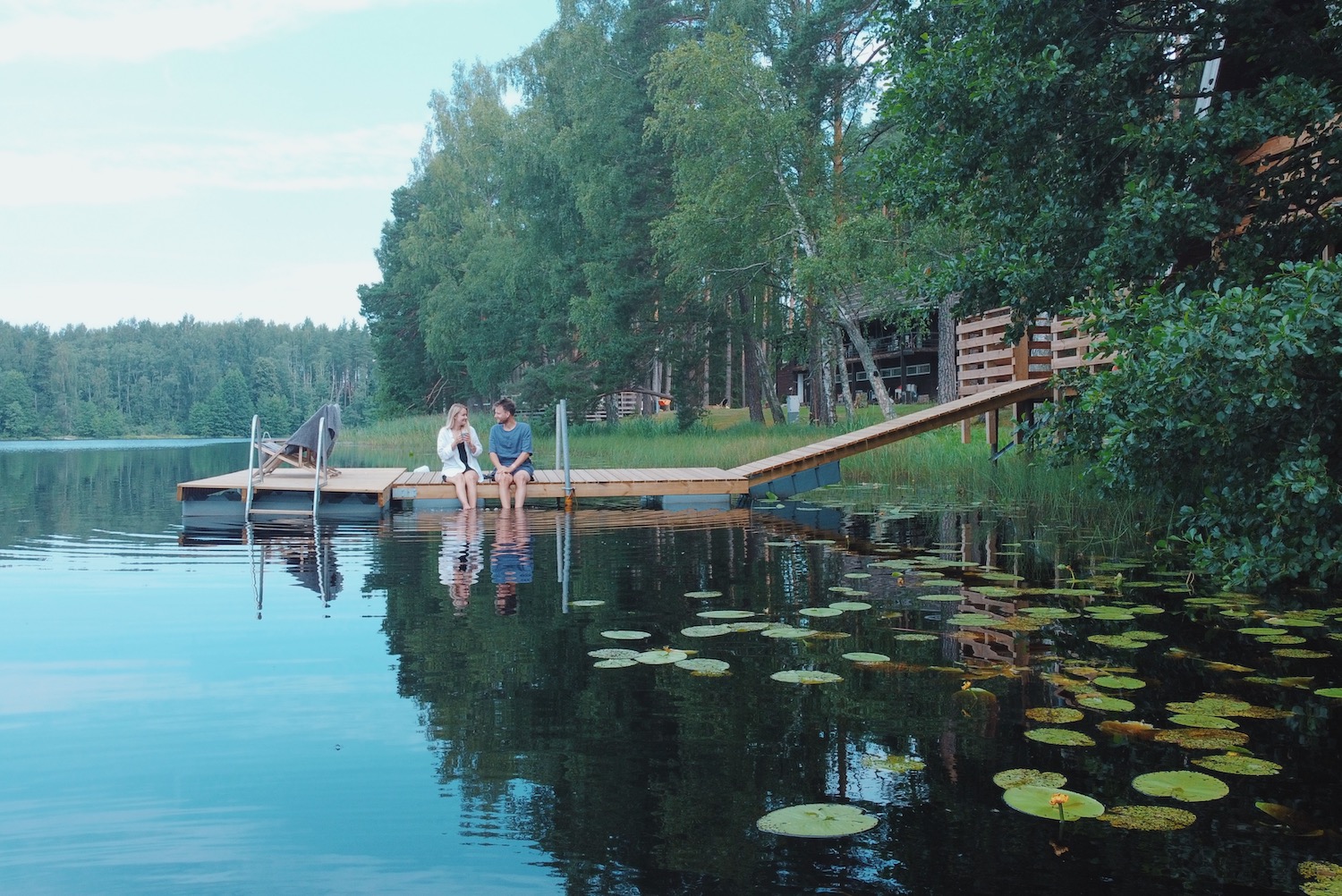 The house hides a beautifully decorated livingroom with a small open kitchen, a bathroom and a sauna where you can yet again have the beautiful scenic view to the lake.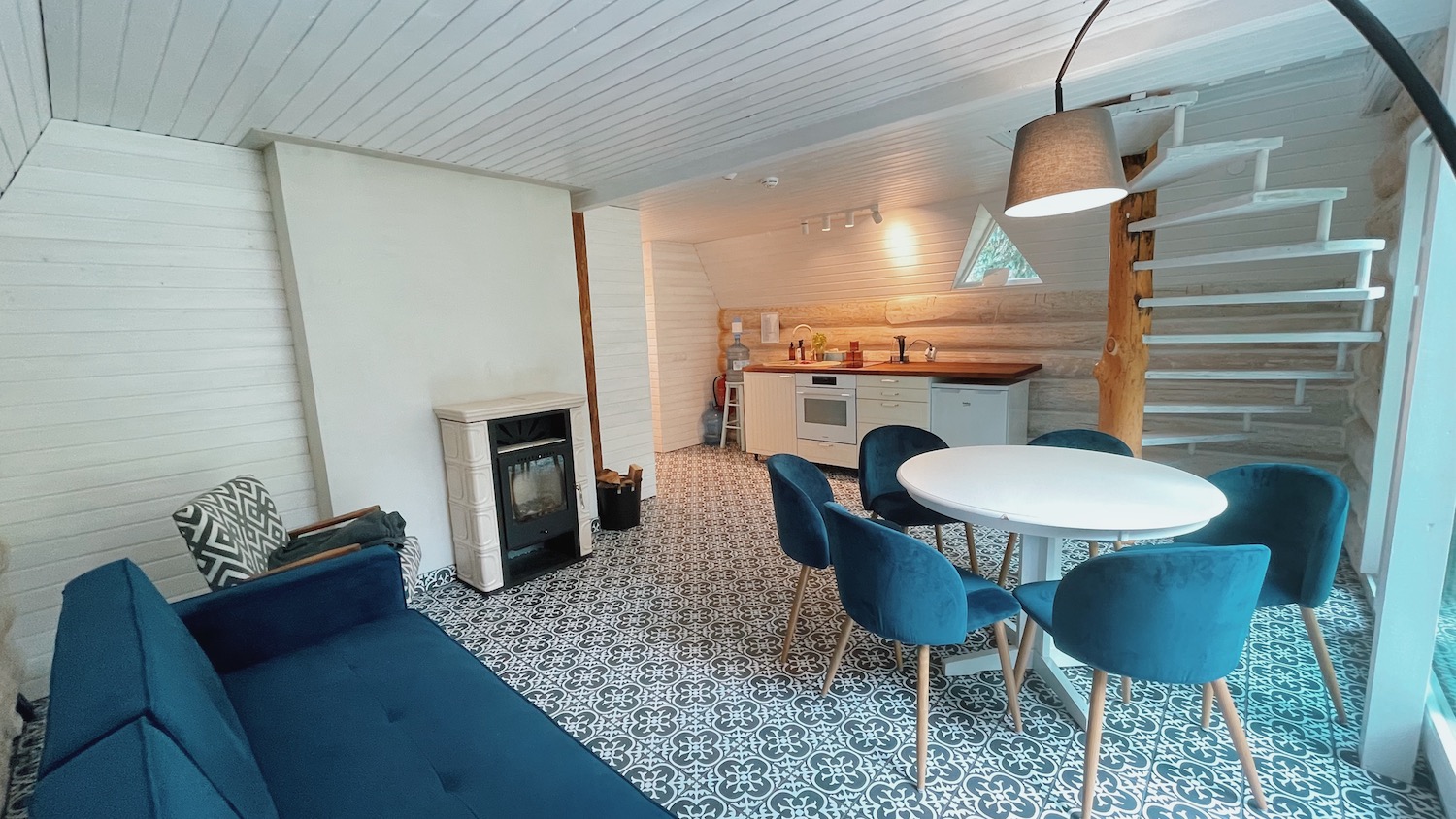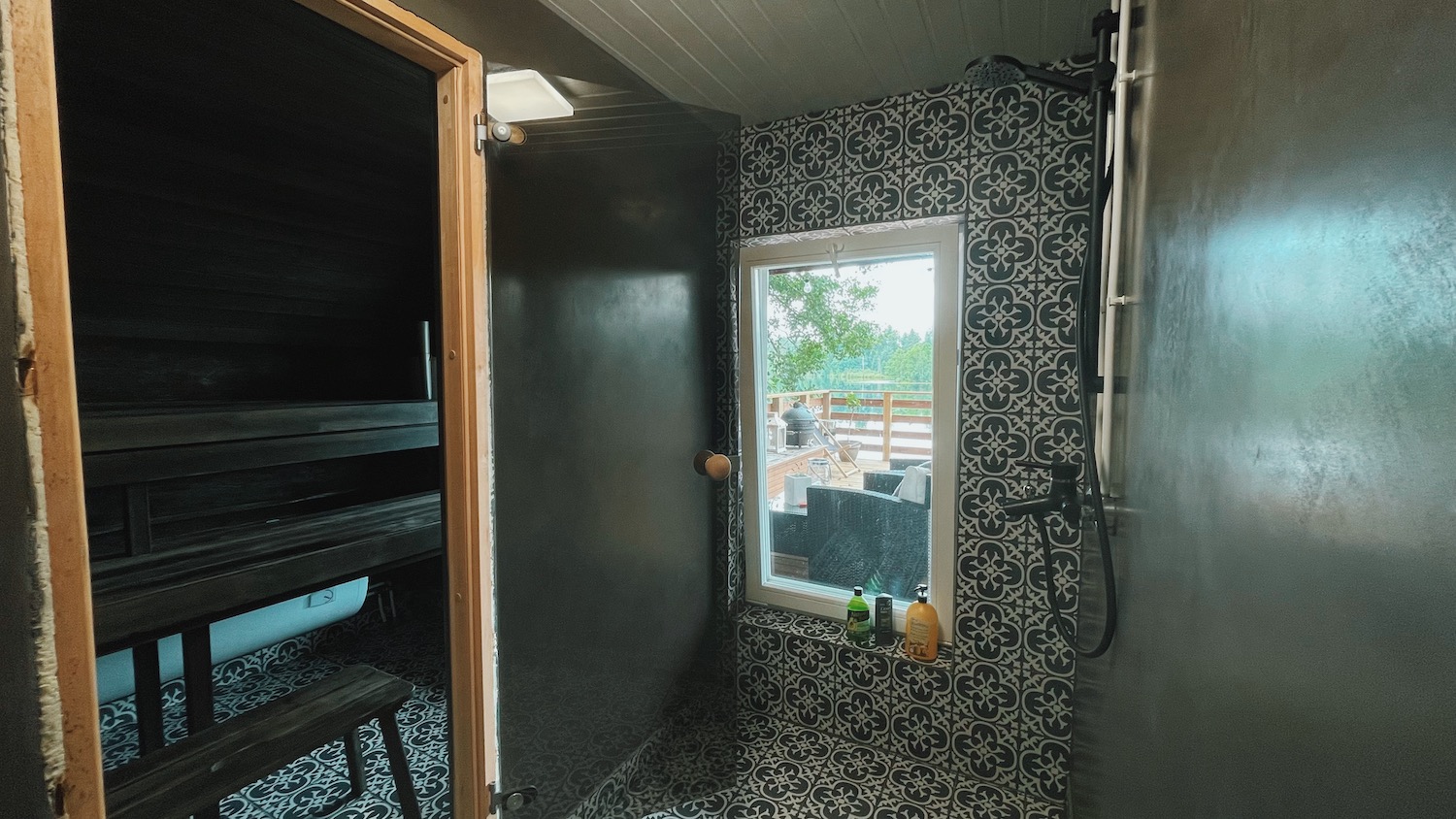 On the terrace you will find a cozy lounge area with sofas and a table, all hidden away from the elements, so you can wrap youself in a blanket and stay outside even when it's rainy. Additionally to that you can also find everything necessary for a barbeque. There is one more small terrace on the second floor that has a nice swing set up.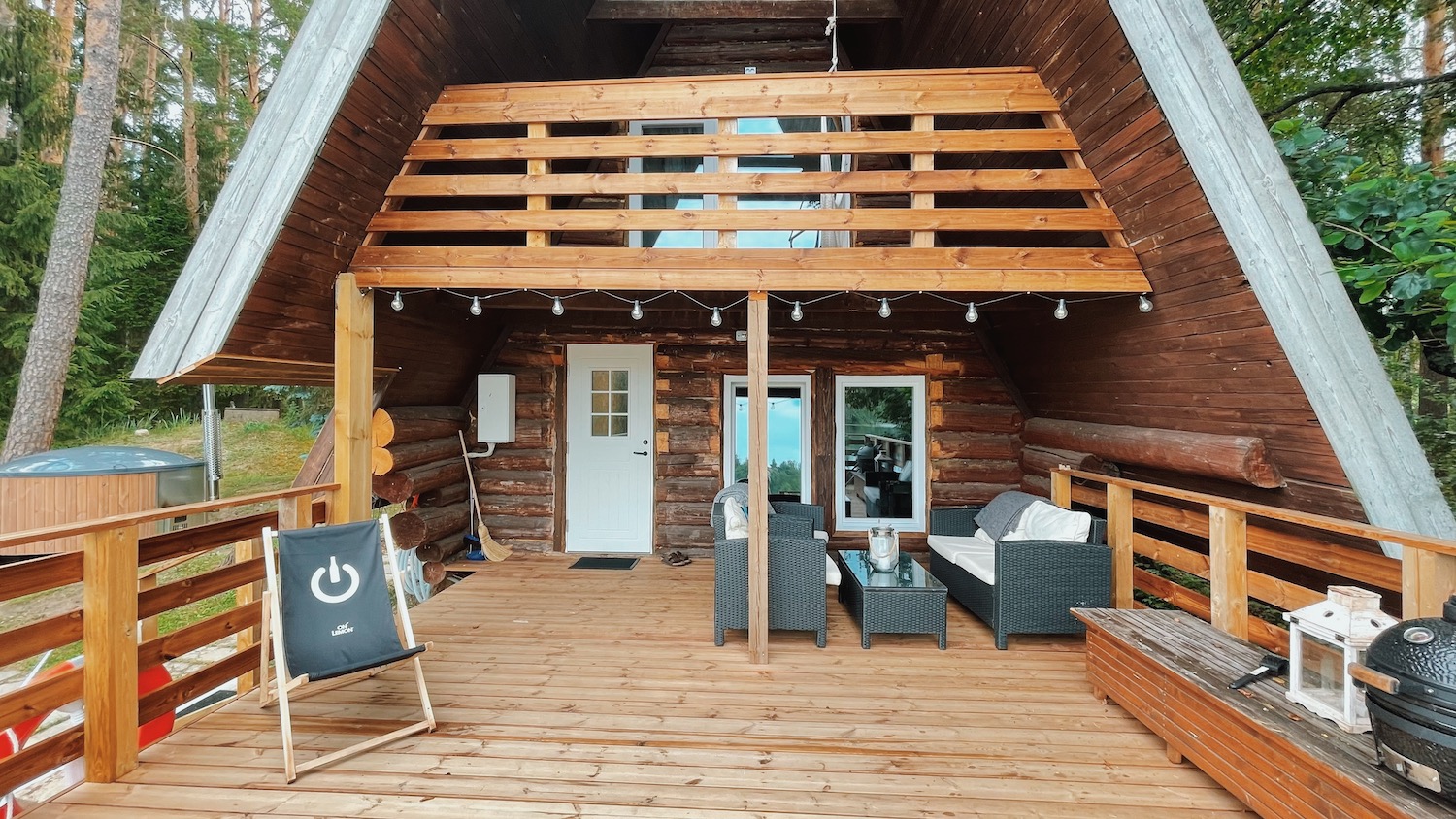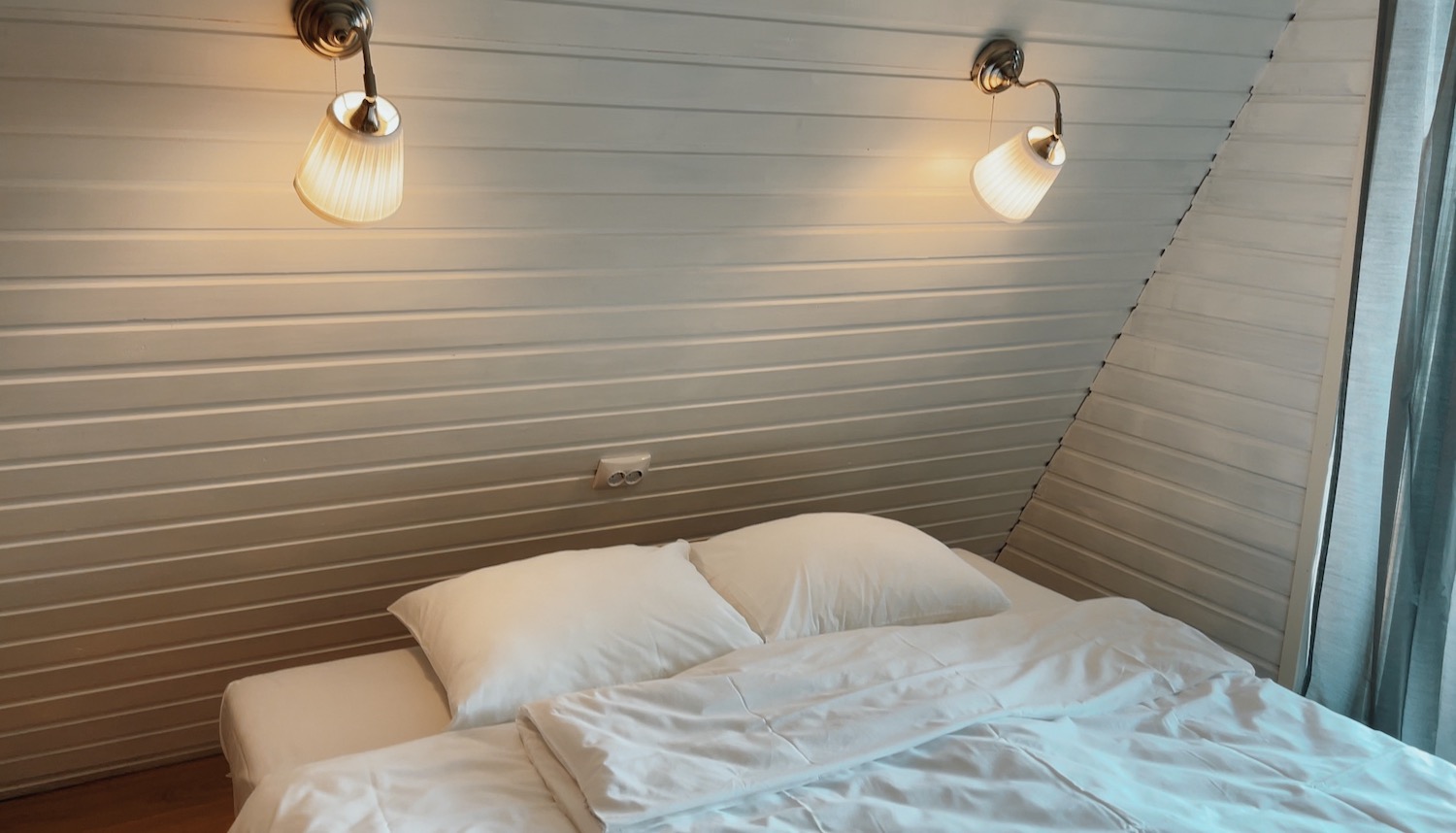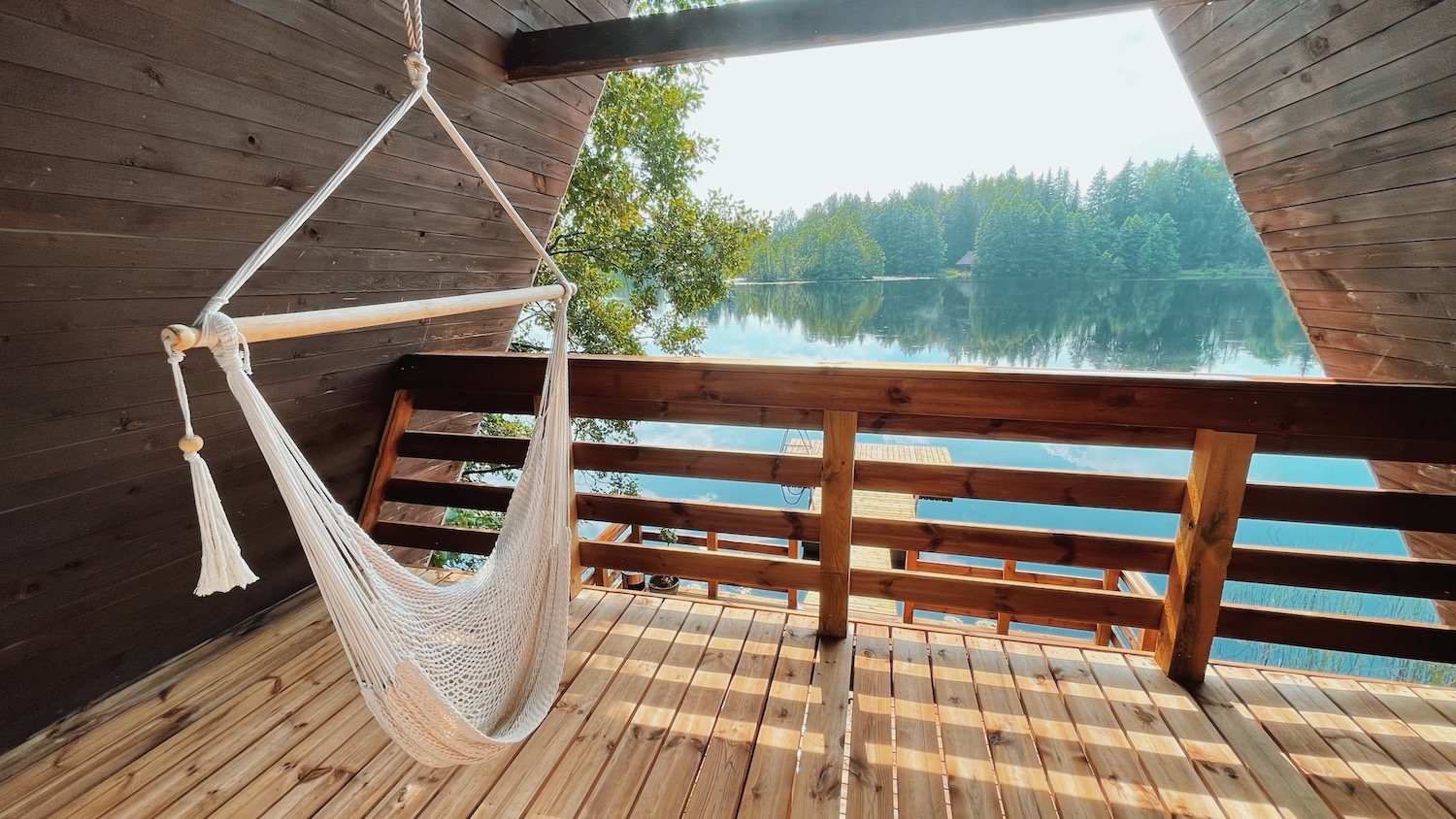 We actually arrived with a thunder storm, but to be honest it was one of the best things about this getaway - the abnormally hot weather, the heavy rainfall and the steaming lake created a rare athmosphere that we will remember for a long time.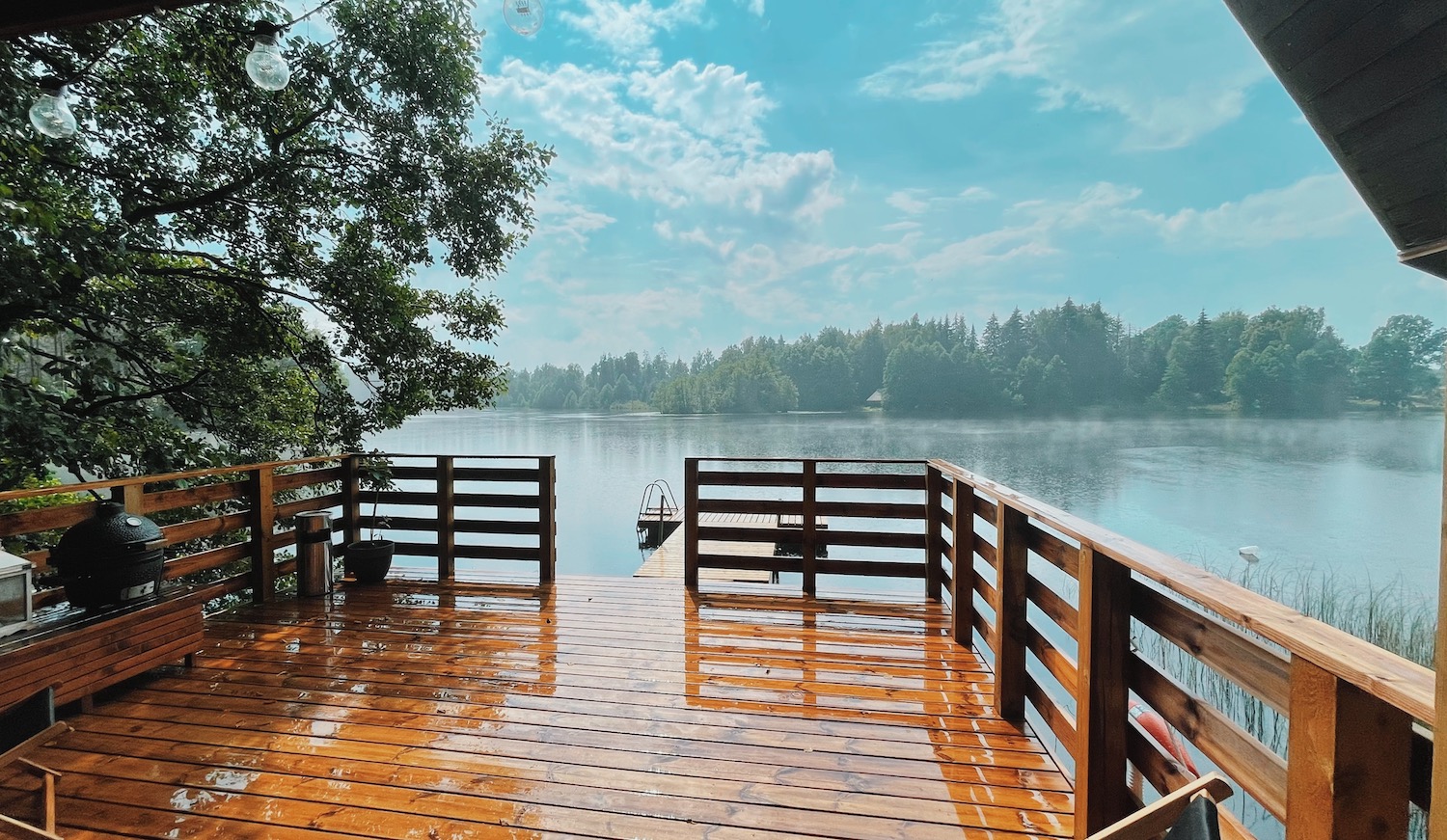 In between the rain we went for a swim - by the way, the water of the lake is actually brown as it is a swamp lake and from a far it appears almost black, so even the swim was a new experience in Saarjärve. Oh and the water is so warm!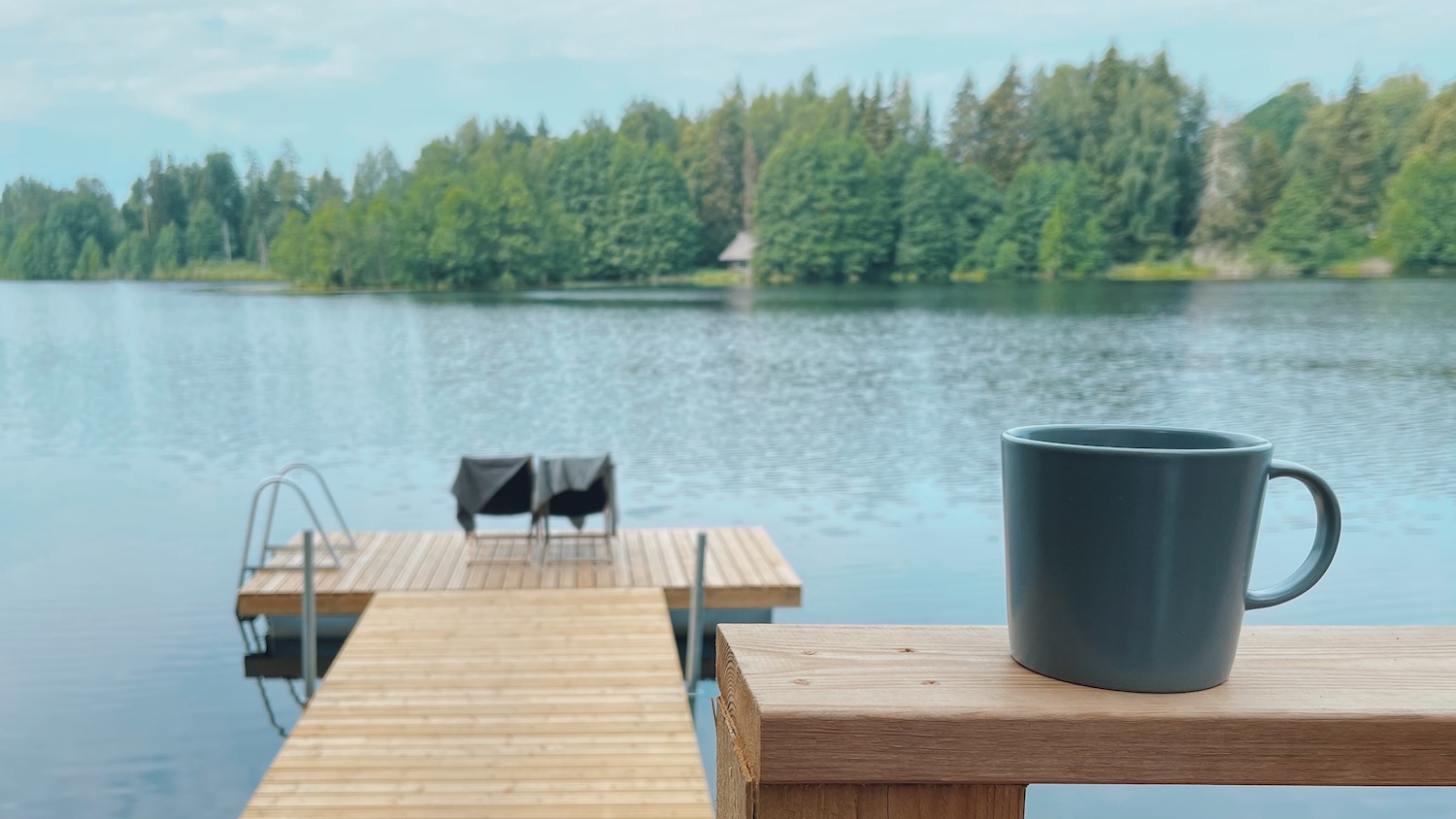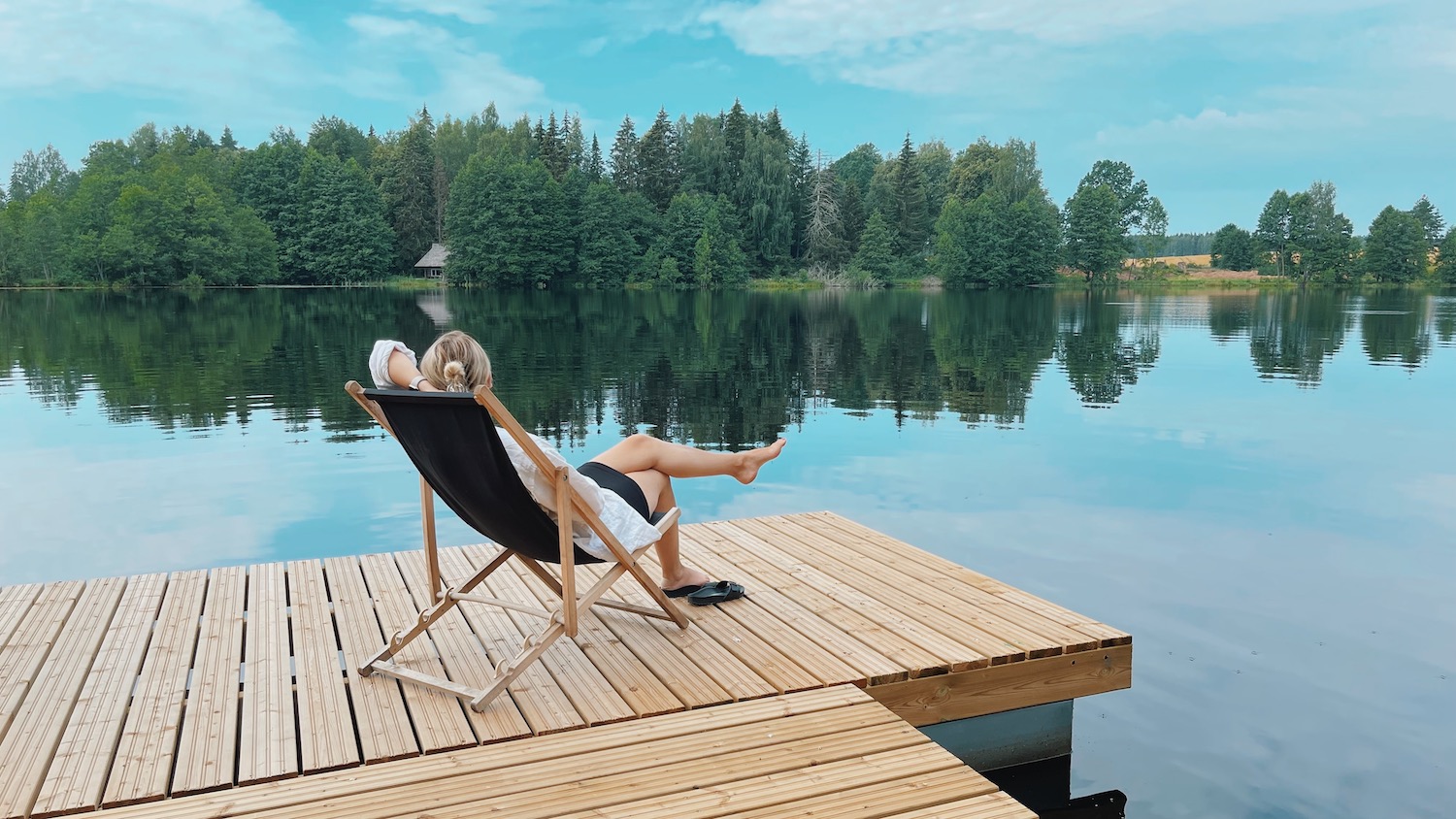 After settling in the host kindly offered us to look around the main house, where you can find many rooms which make up for a perfect place for birthday parties or company events. Altogehter the house can accommodate roughly 30 people and the first floor also includes a beautiful newly renovated open kitchen which is also perfect for gathering and socializing.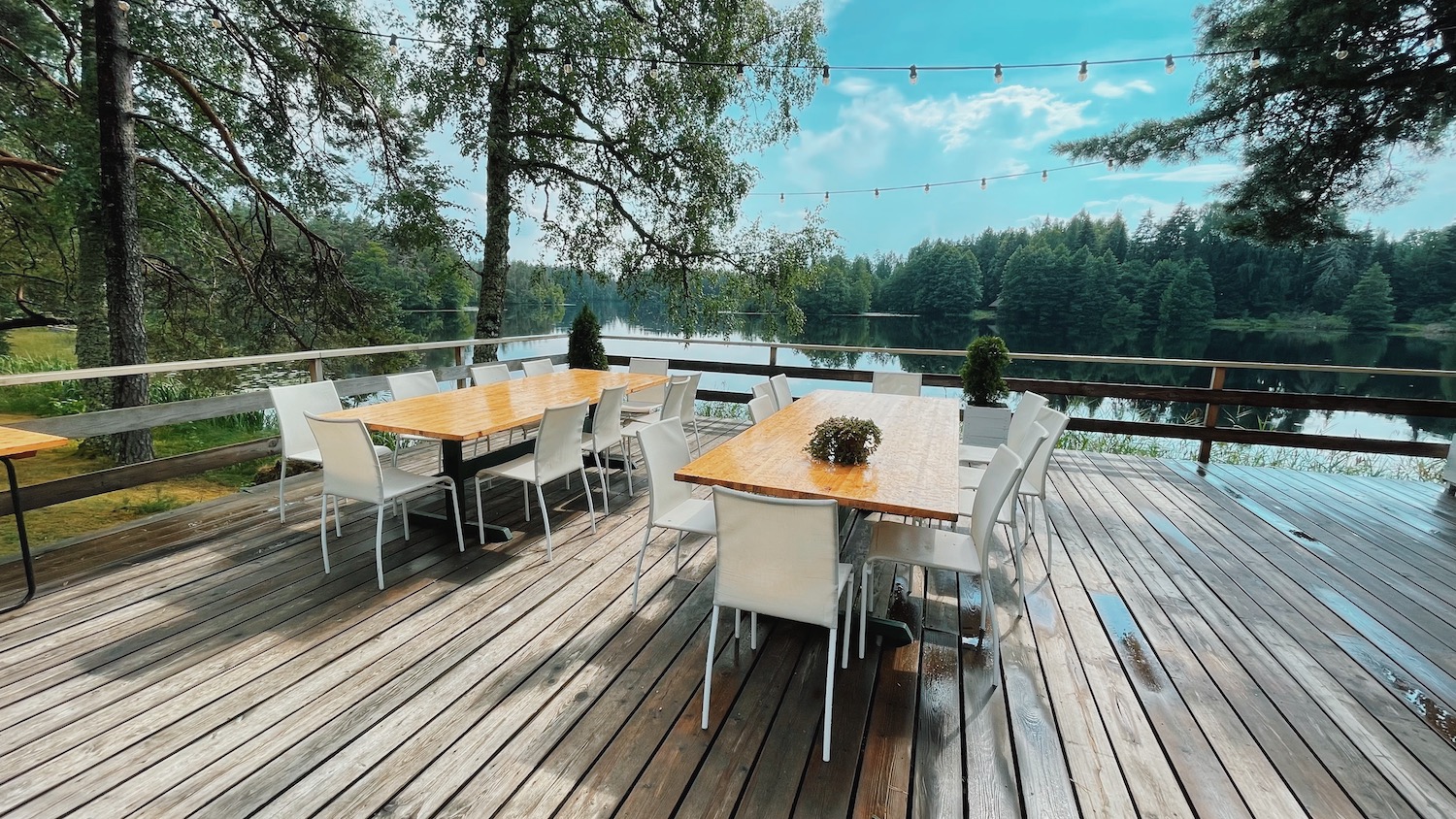 In front of the main house there is a spacious terrace with a view to the lake - such a perfect place to have a lunch or dinner together as a group - or like mentioned before - a party! A bit further from the house there is a small bridge surrounded by everthing you might want in a place such as this - starting from a sauna house and a hot tub and right next to it a glamping tent with a small terrace. Next to the bridge you will also be able to find SUP equipment - perfect to stroll around the lake.

Personally I find Saarjärve holiday center to be such a perfect place for hosting a small private festival with friends. You can rent the whole place so that everyone has a place to sleep and just spend time together in the middle of the beautiful nature.

And yes, Saarjärve holiday center also offers breakfast and catering as an additional service.

During our stay we also paid a visit to Põlva. Our hostess recommended the cutest local cafe - Tillu cafe. Põlva with the closest stores and cafes is only 10 minute drive away. And Tillu is definetely a place to visit, they cinnamon bun is the best we have had - just like our hostess promised.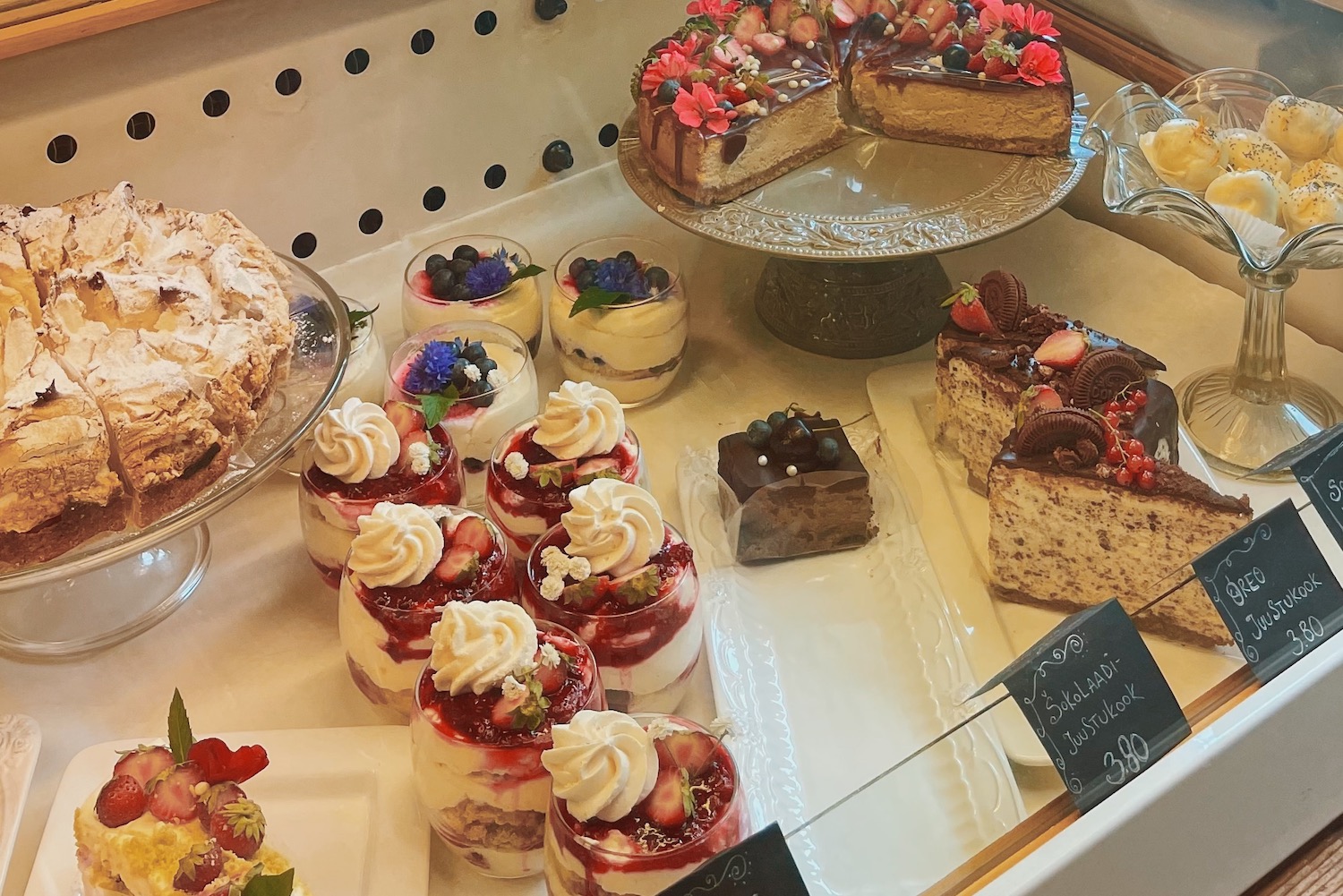 Later we also had dinner at a restaurant, so that we could lazily turn back to the lake and just get cozy in our new place for the night - the glamping.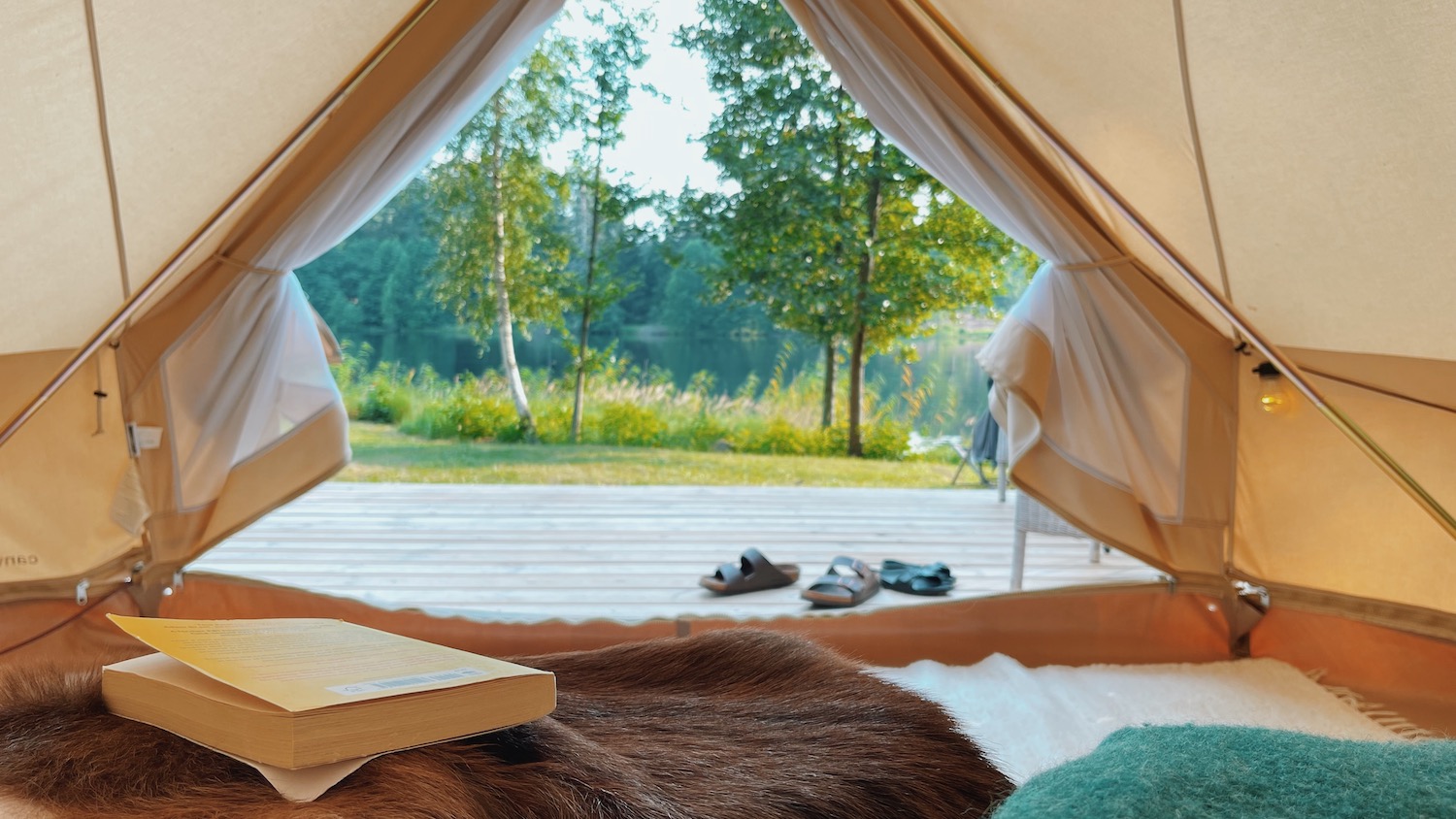 When staying at the glamping you have access to the bathrooms roughly 15m away and yes, they have running water and a sink to wash your hands in, so no worries. And you can also have a barbeque in front of the tent!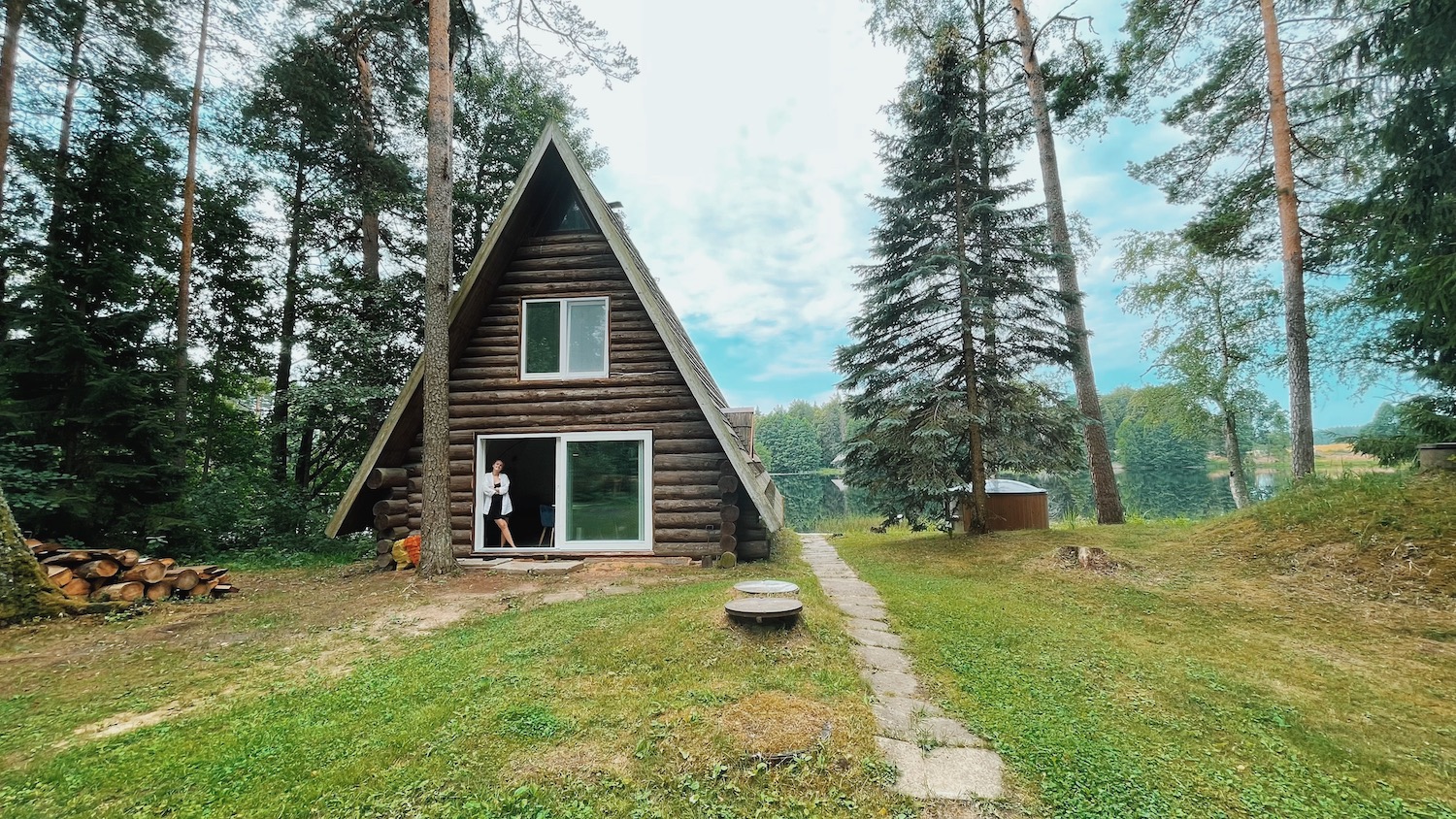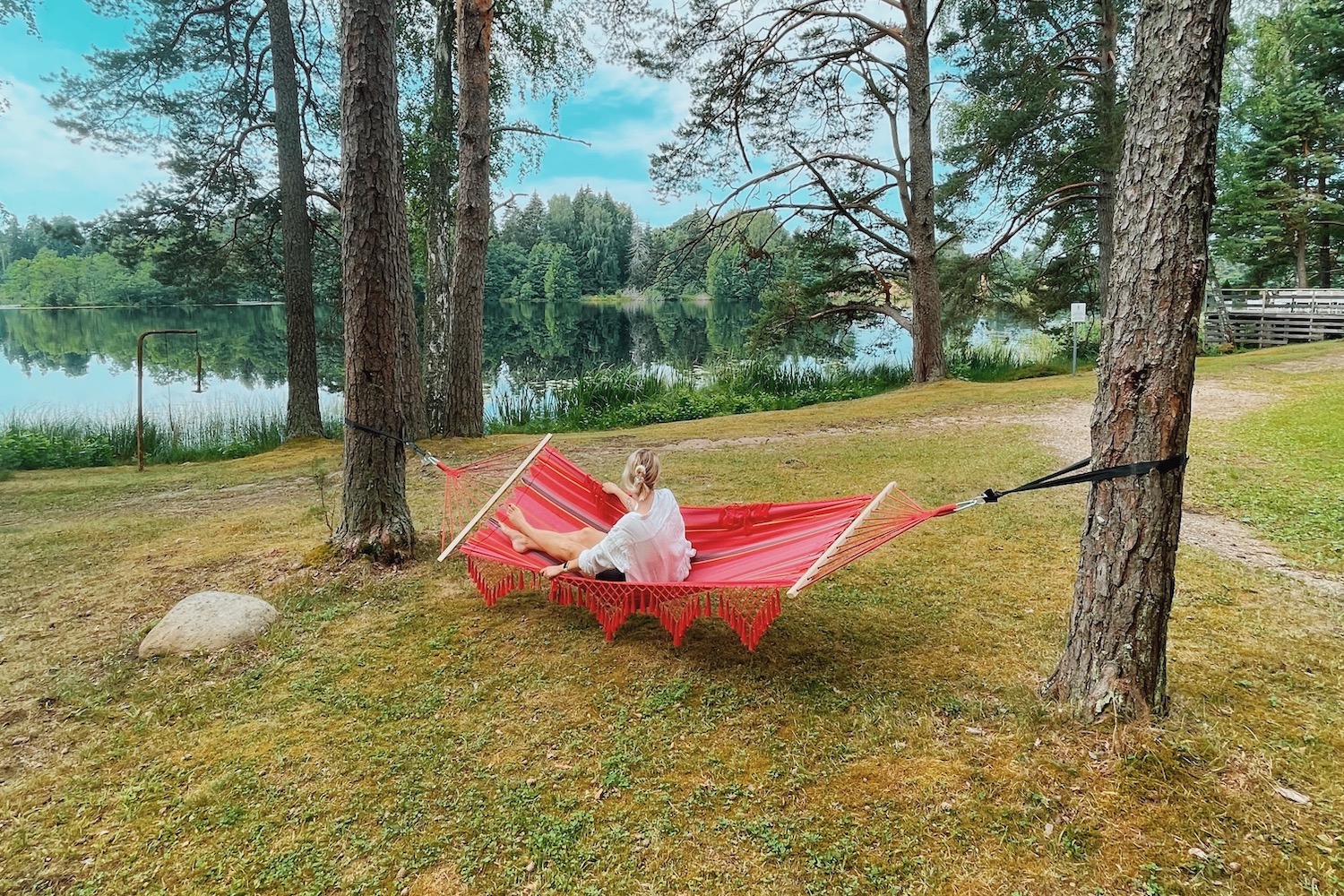 So to sum it up - Saarjärve hosts have really thought of everything and everything is possible! The owners that bought the premises at the beginning of this year are really helpful and kind, so whatever idea you might have for your holiday or event, you can turn to them and figure out the perfect outcome together :)

Book your stay in HERE

See more photos and videos of our stay in our Instagram!
Safe travels!
Liis and Ben