The scenic Taju journey to Taju yurt in Estonia
Taju is a beautiful scenic destination that is located only 25 minutes drive away from Tallinn, Estonia. We have noticed Taju on several occasions during the past years and the question always remained - what is it exactly? Is it a a new hiking trail, a picnic spot, a new restaurant, an accommodation or an event venue? Well, we went to check it out and the answer is - yes!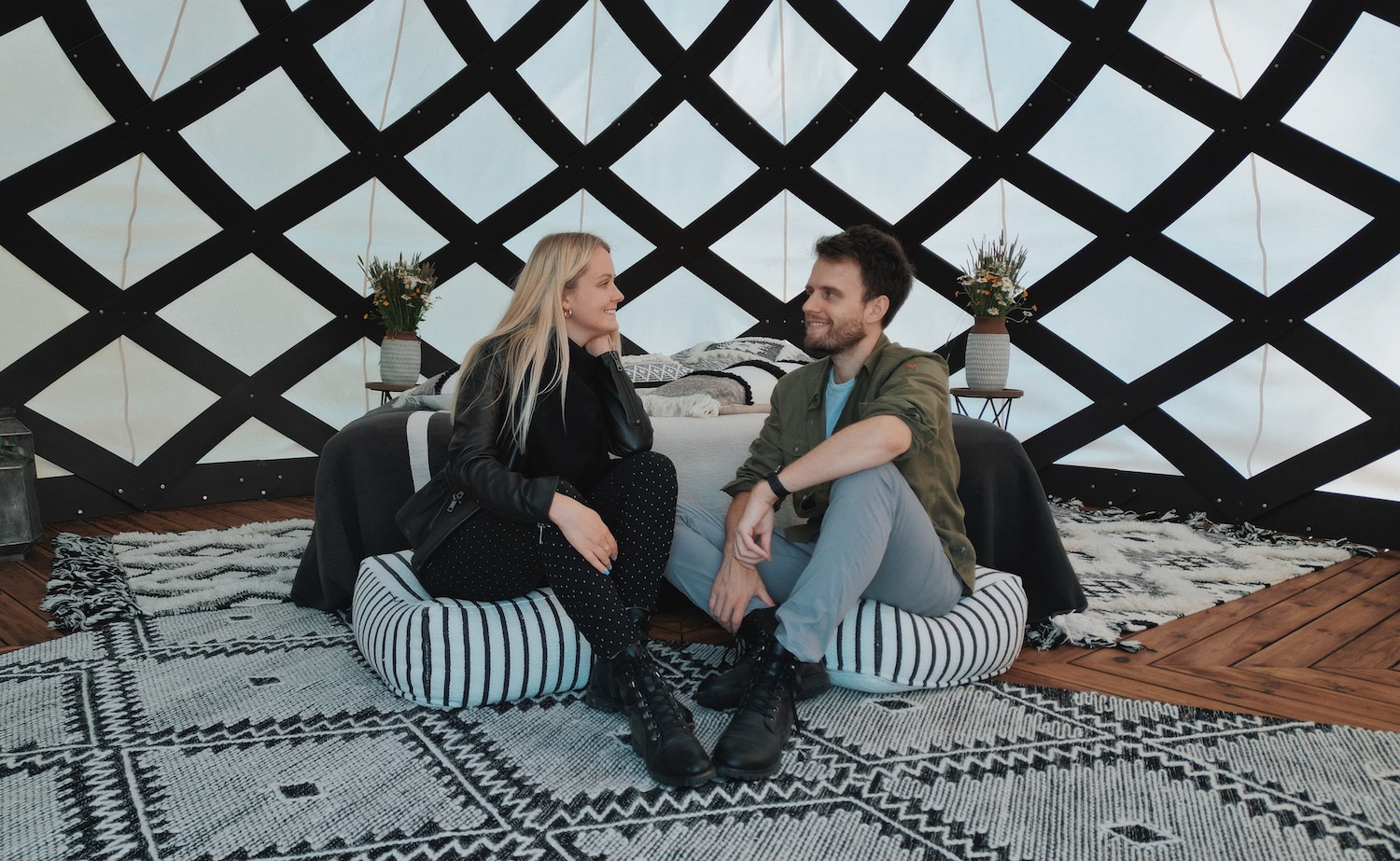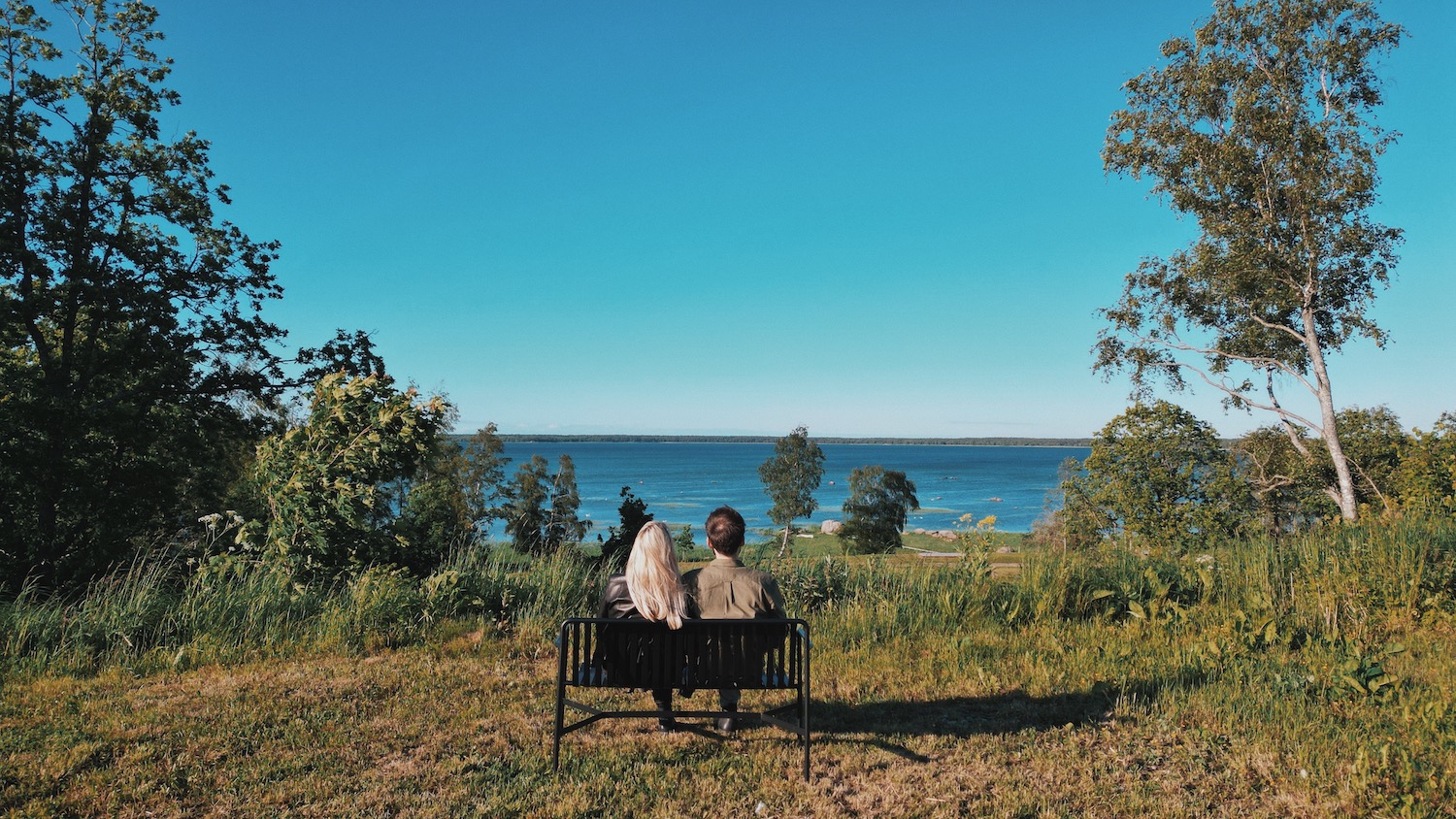 As the Taju family themselves state Taju is an infinite journey of world-class hospitality with no end goal. Your visit wont be just a nice meal or a stay at a yurt - it will be a journey through the forever changing Taju landscape - the perfect weekend destination for families and friends.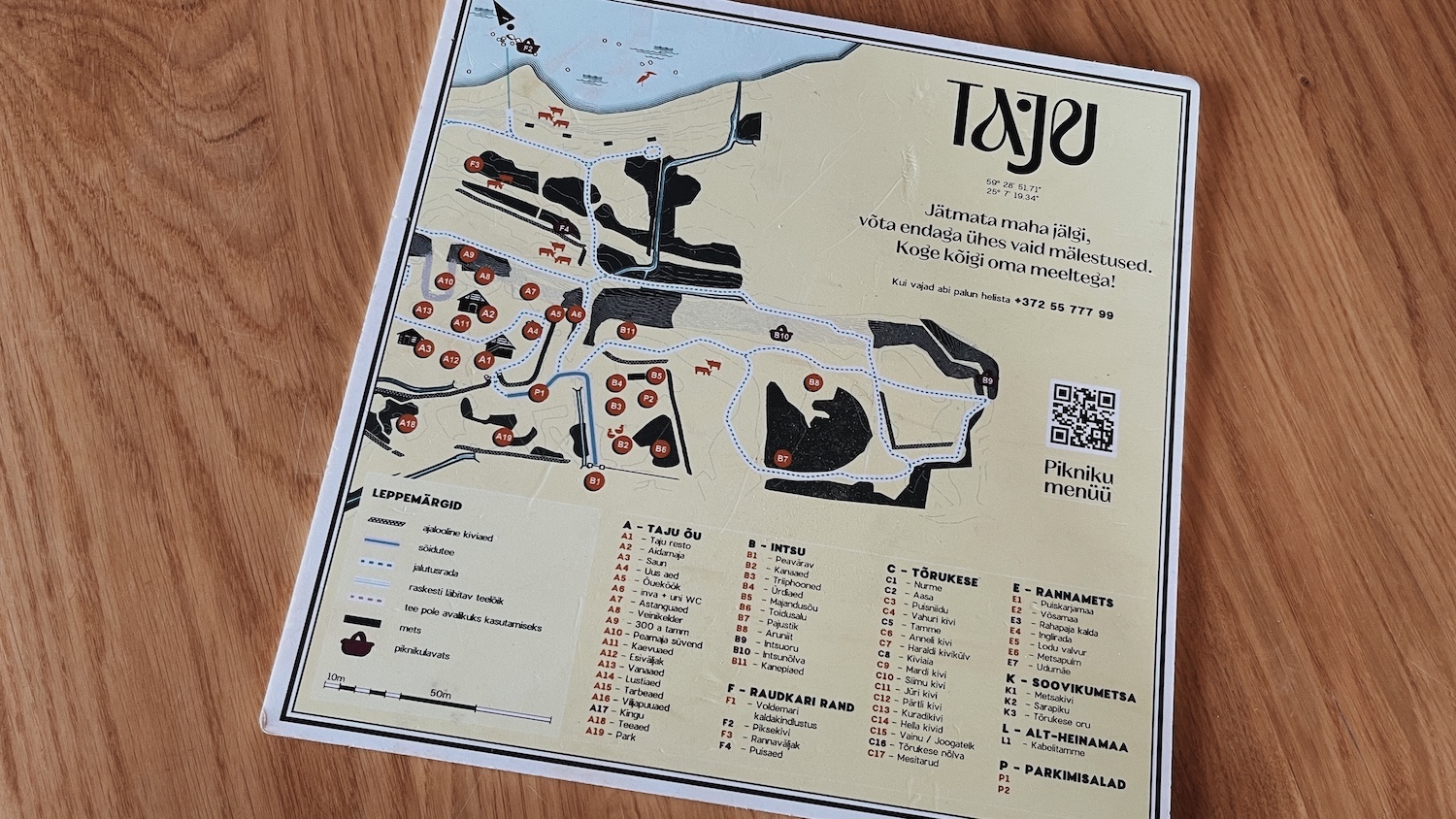 But let us begin with the newest addition to Taju landscape - the yurt! Taju Zome Yurt is a modern version of the traditional yurt and was created by the Estonian inventor and designer Jaanus Orgusaar. His work is inspired by the geometry of nature, in which he transfers and abstracts nature into design and architecture.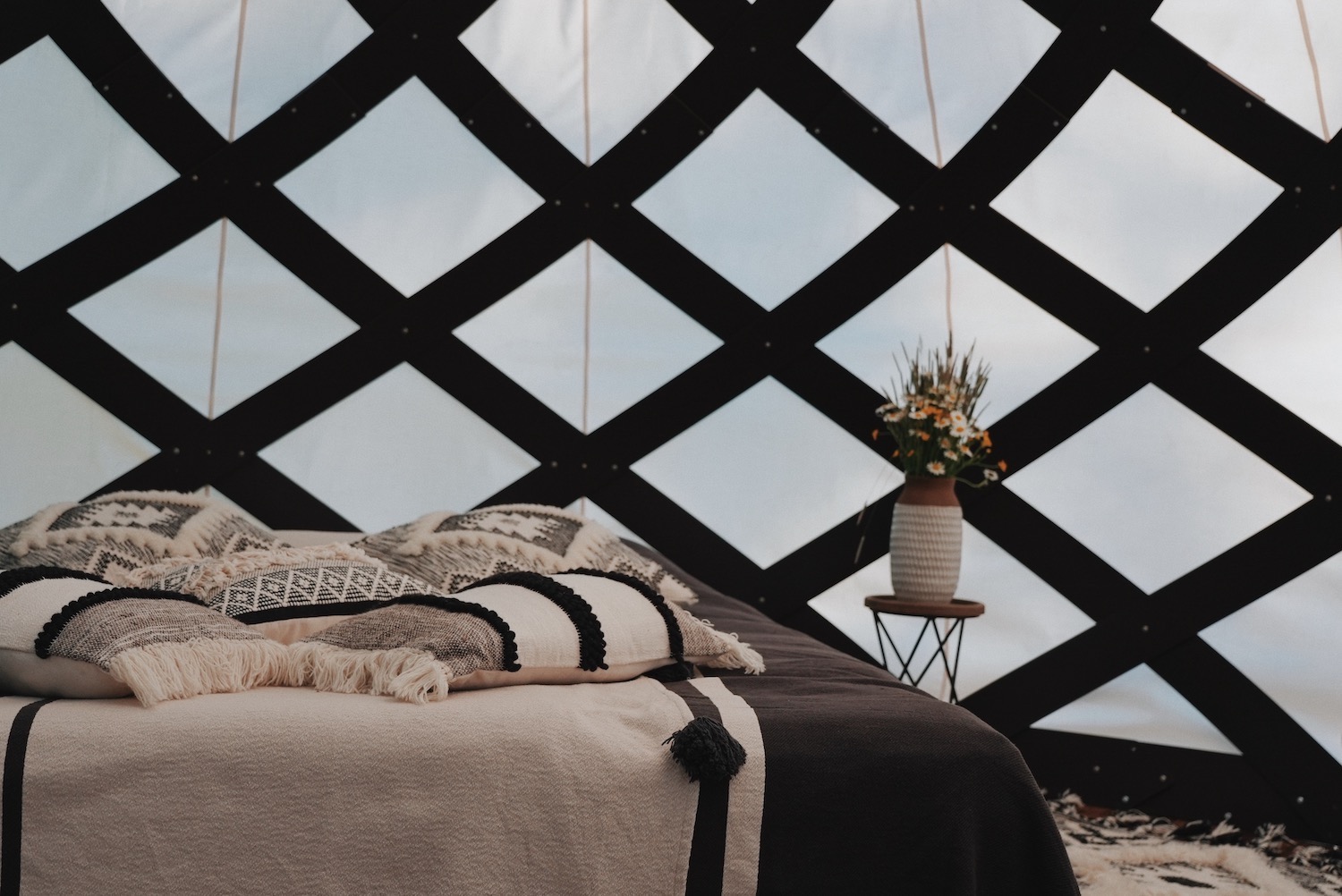 Zome yurt consists of identical vermiforms bent into a bow, creating a synergy from tension and bringing us an ethereal, spiritual space. Sleeping under that pattern is tickling all the senses :)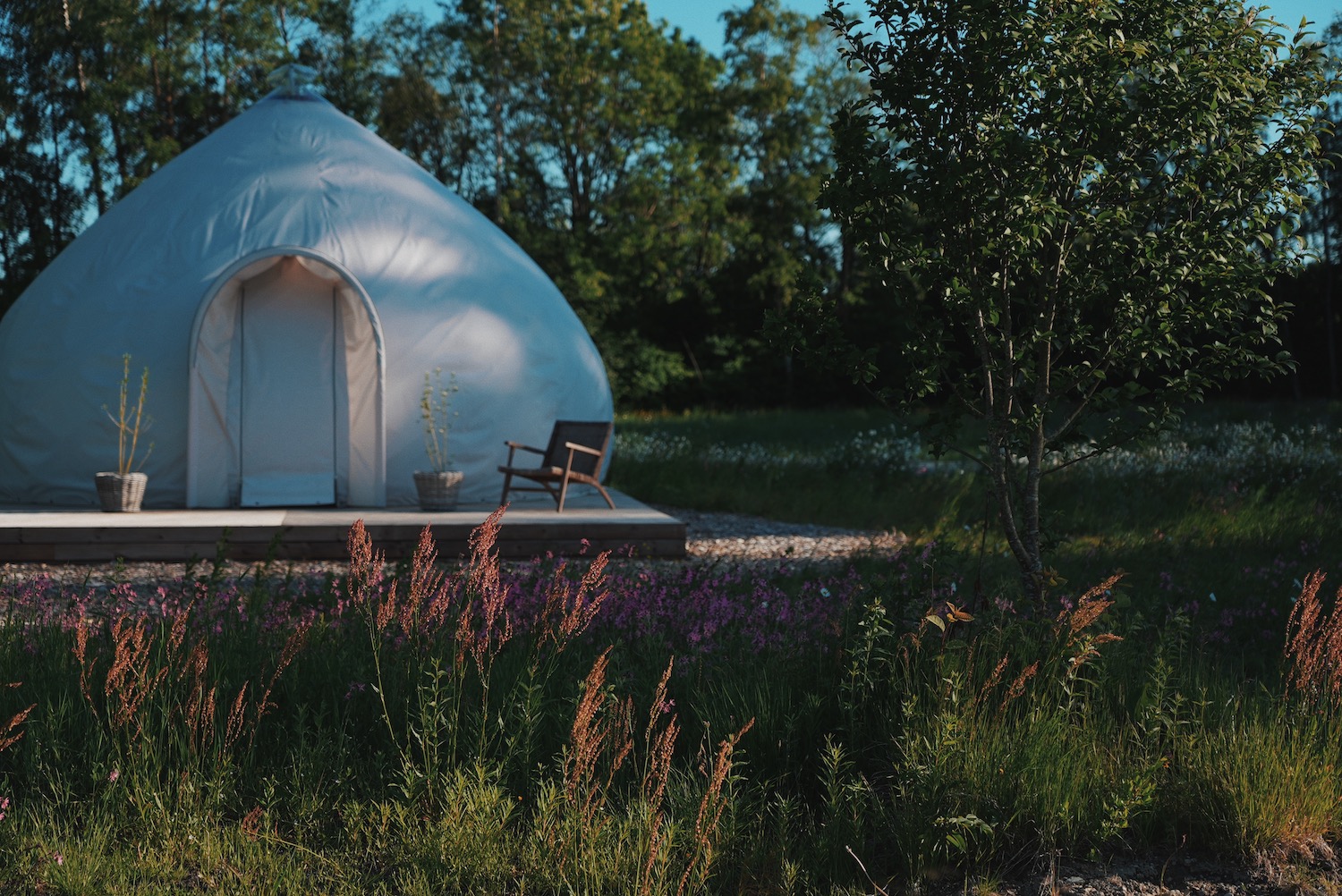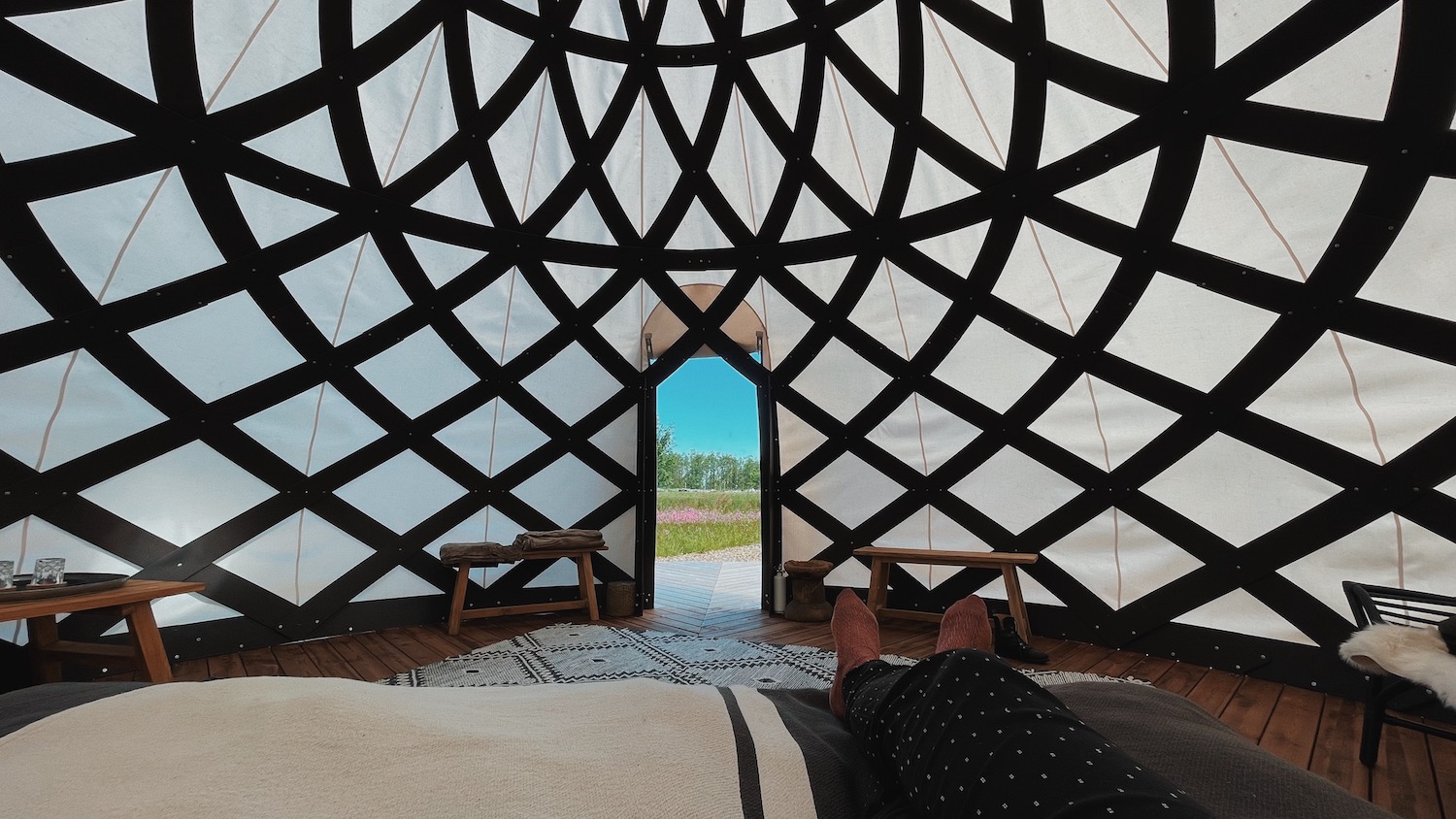 There is a bed for two in the yurt, but you can also rent it for four people - in that case additional beds get added. There is also a table, a few lamps and candles as well as benches at the yurt. One lamp has a built in BT speaker, so you can listen to your favourite tunes in the jurt, but to be honest - the beautiful lush nature surrounding the jurt is already providing you with the perfect playlist. During the night time we woke up laughing on several occasions as sudden funny and dramatic sounds were heard from the wilderness.

When I climbed out of the yurt the next morning, I saw a hare right behind the yurt. I think we both were a little too sleepy to react, so we just stared at eachother for a while. Ben woke up later and when he left the yurt, he saw an elk right behind the yurt. To each their own I guess :)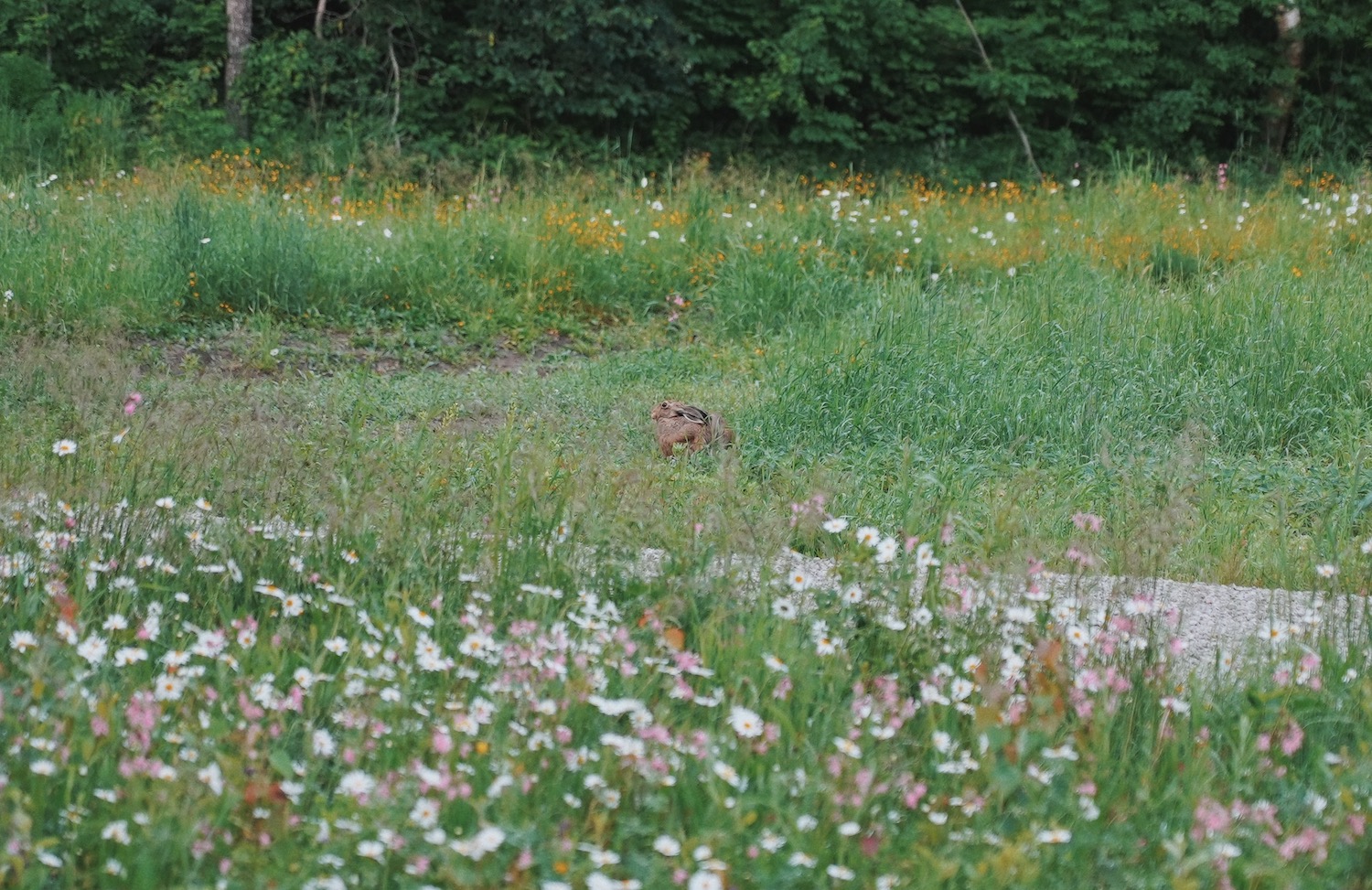 More about sleeping in the yurt - during our stay the Estonian summer had not kicked in yet, so the temperature remained around 10-15 degrees. We have previous experience sleeping in a tent in the middle of the winter with -1 degree, so we were prepared. The main things to bring with are long pajamas, a comfortable hat and warm socks. I would say the hat is the most important one as it really makes a huge difference. Let's be honest, you could always use a hat in Estonia. Even at the end of the warmest days. But sleeping in the the cool fresh air is worth it for sure! :)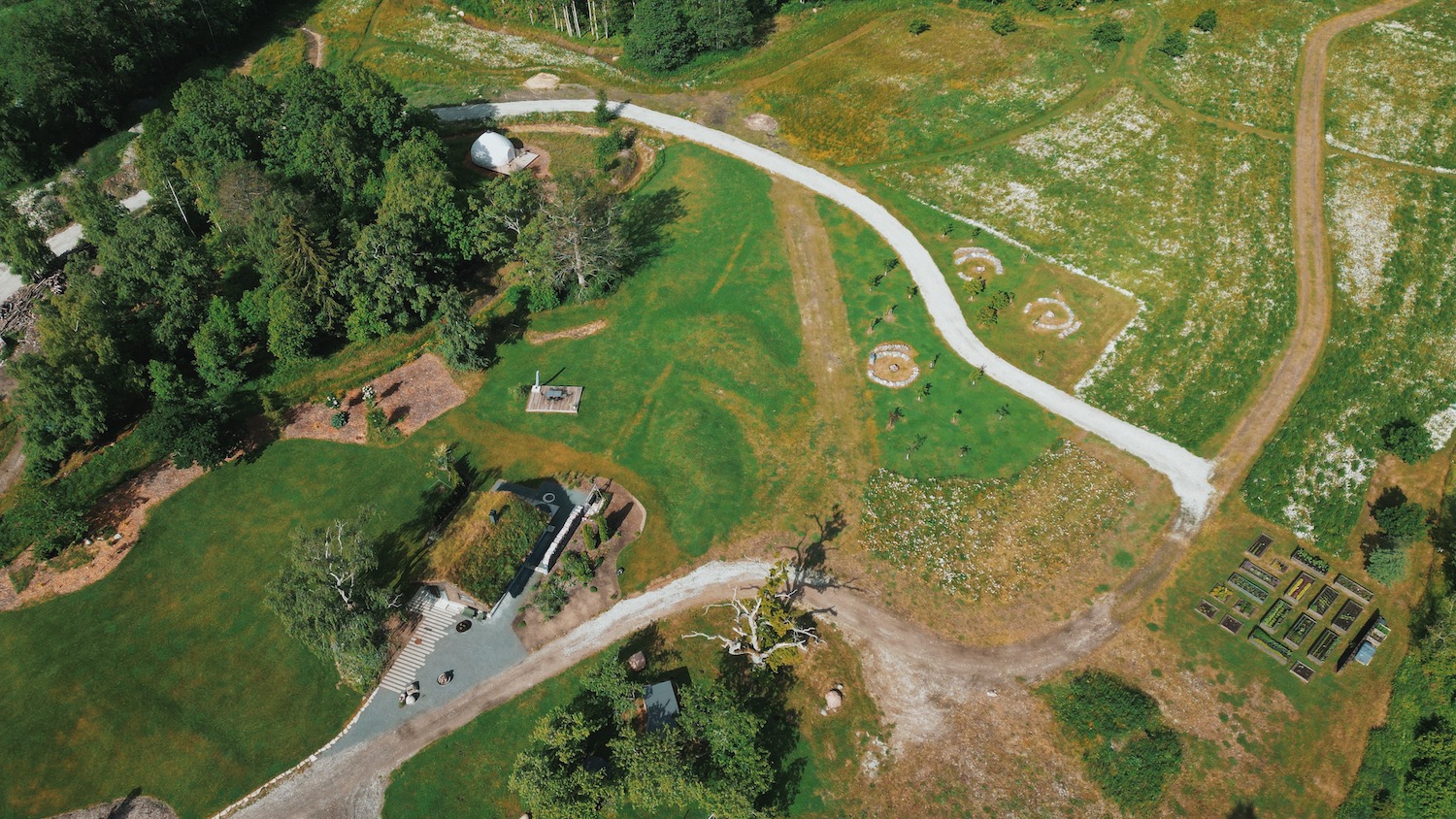 The yurt accommodation goes hand in hand with a cozy sauna house, a spacious terrace and a hot tub. Such a cute house for lounging and enjoying all the cool things the maxi bar has to offer.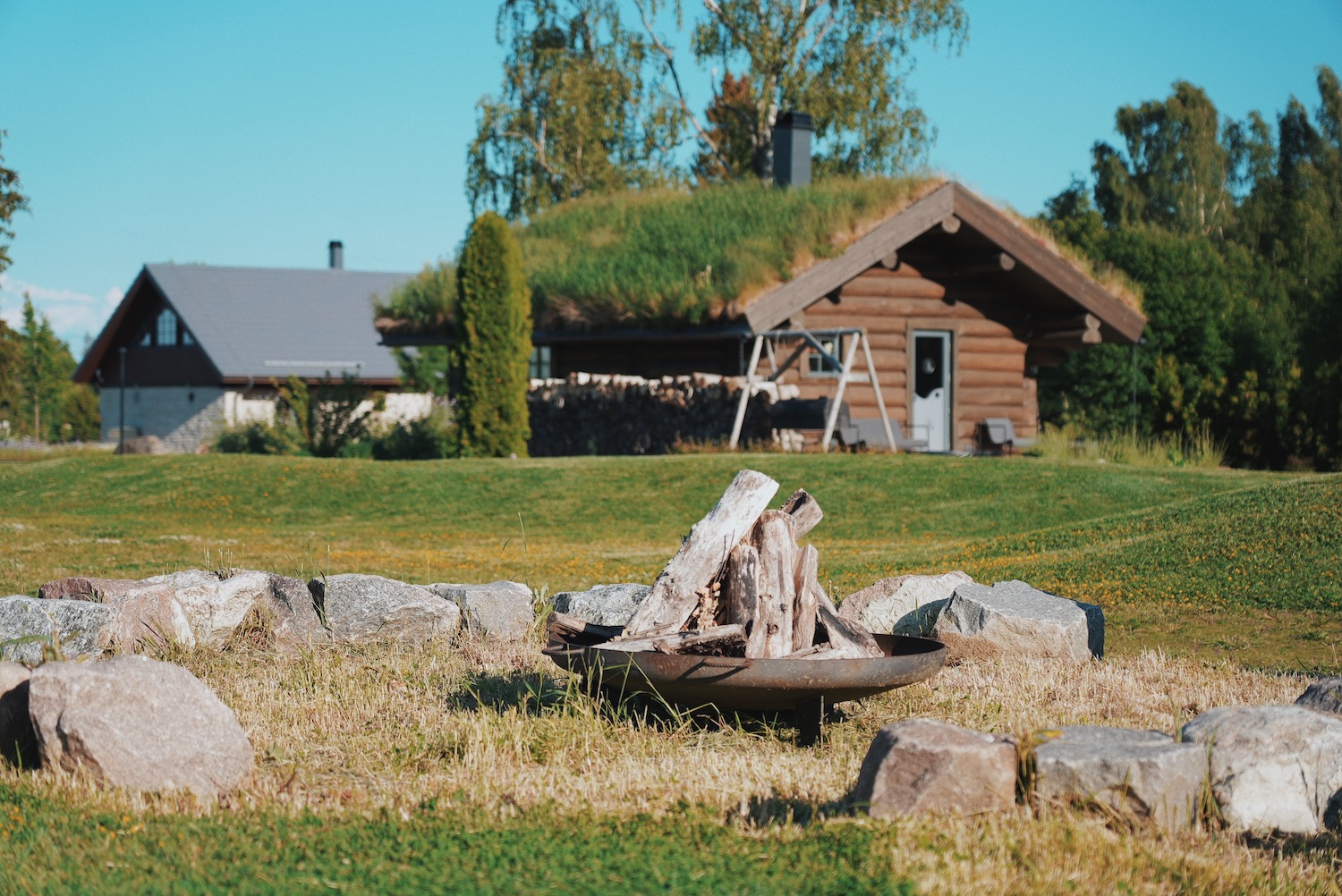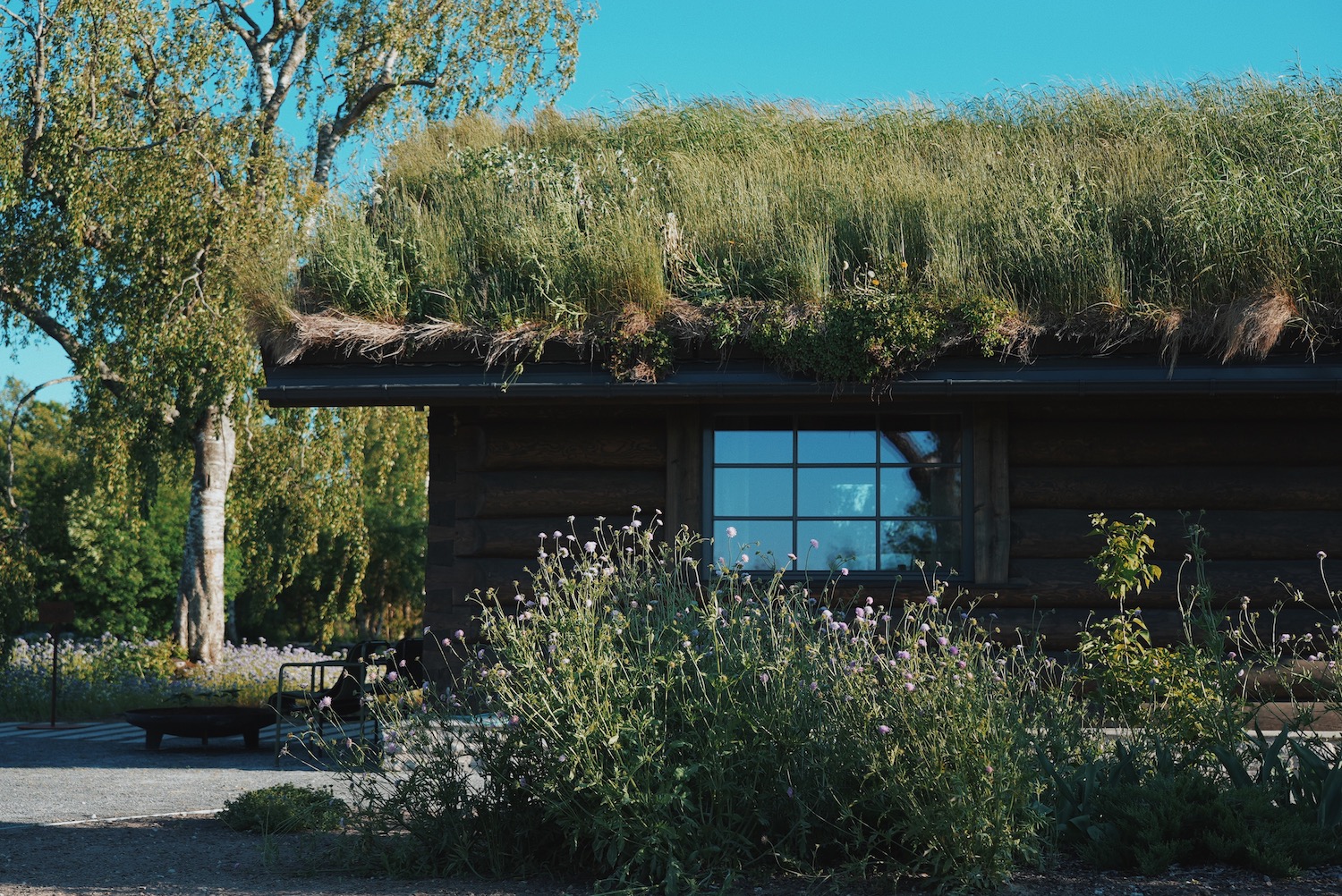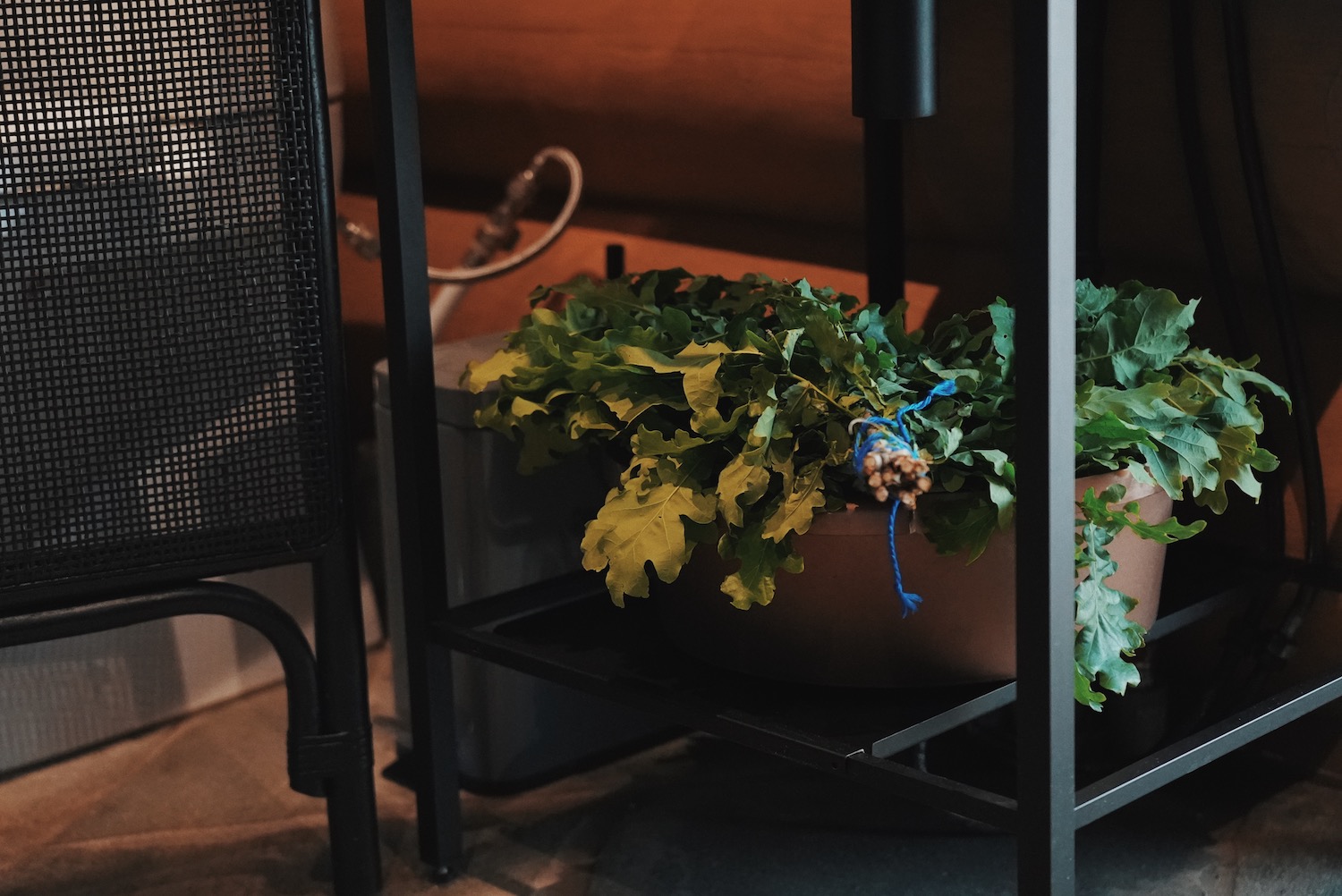 The sauna house is only a small walk away from the yurt and in the middle of the two you will find a nice plot with a dining table. Perfect for a picnic or a nice dinner!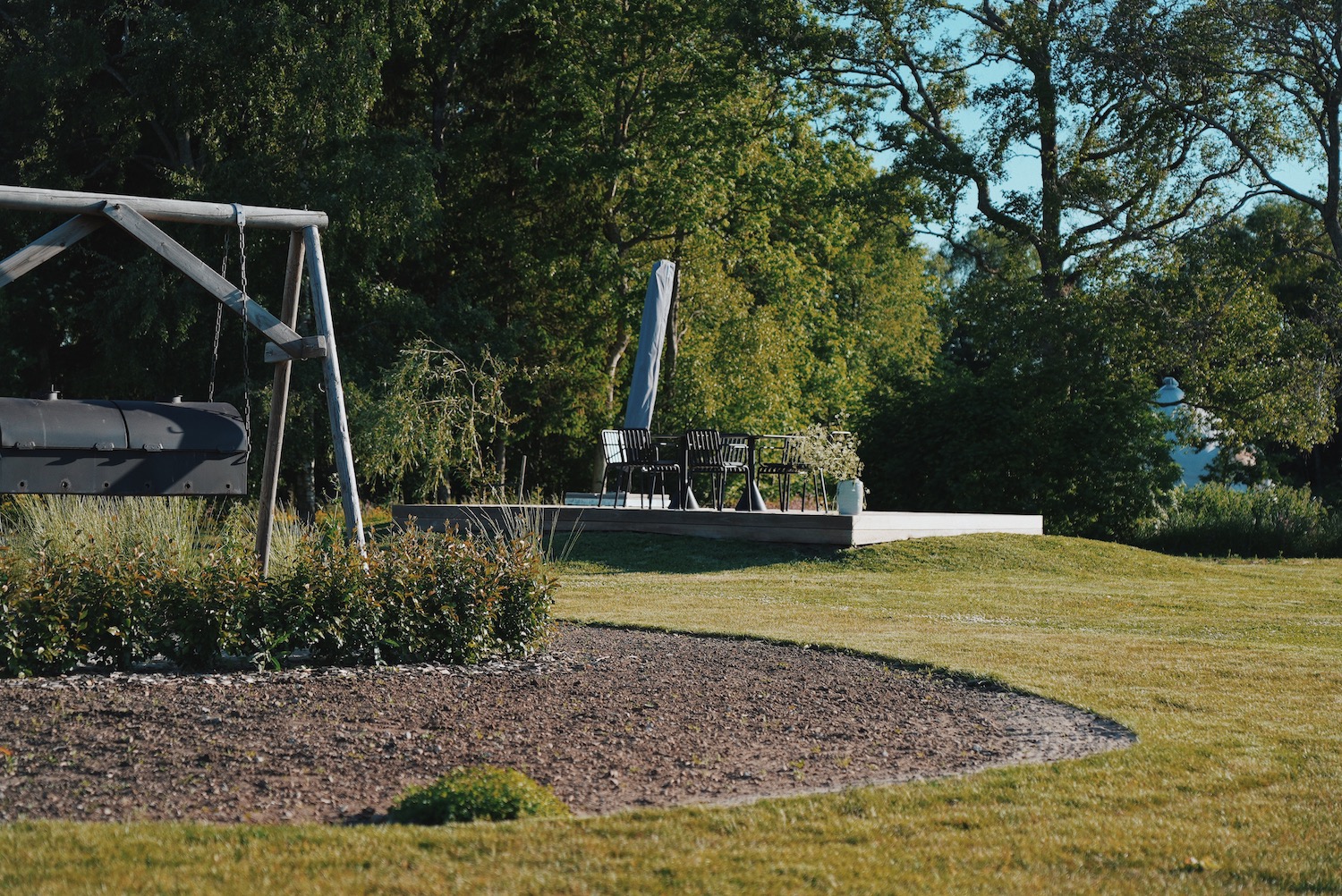 The sauna house also includes a toilet, a shower, a sauna with a hot tub and a spacious living room with a small kitchen area.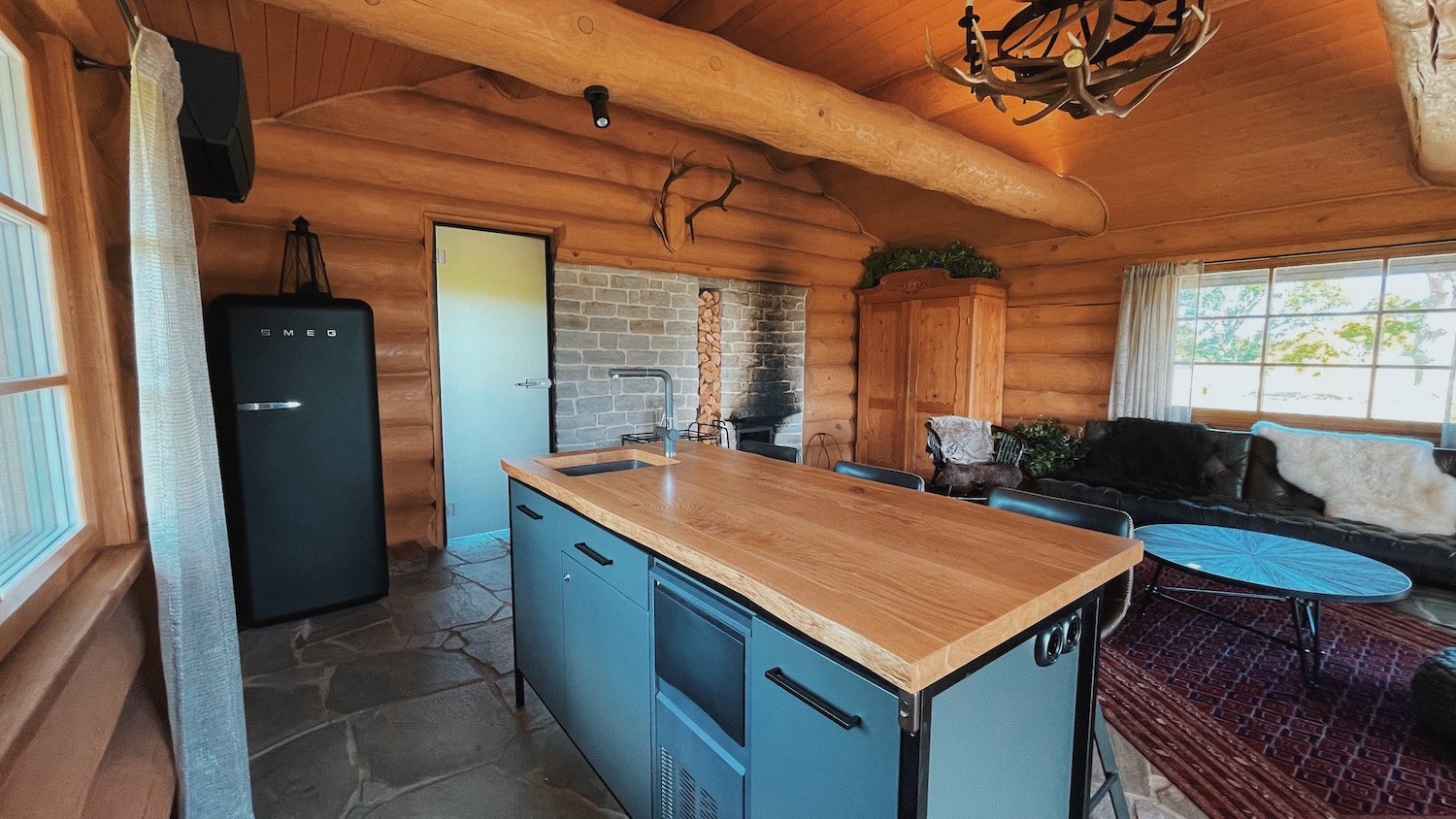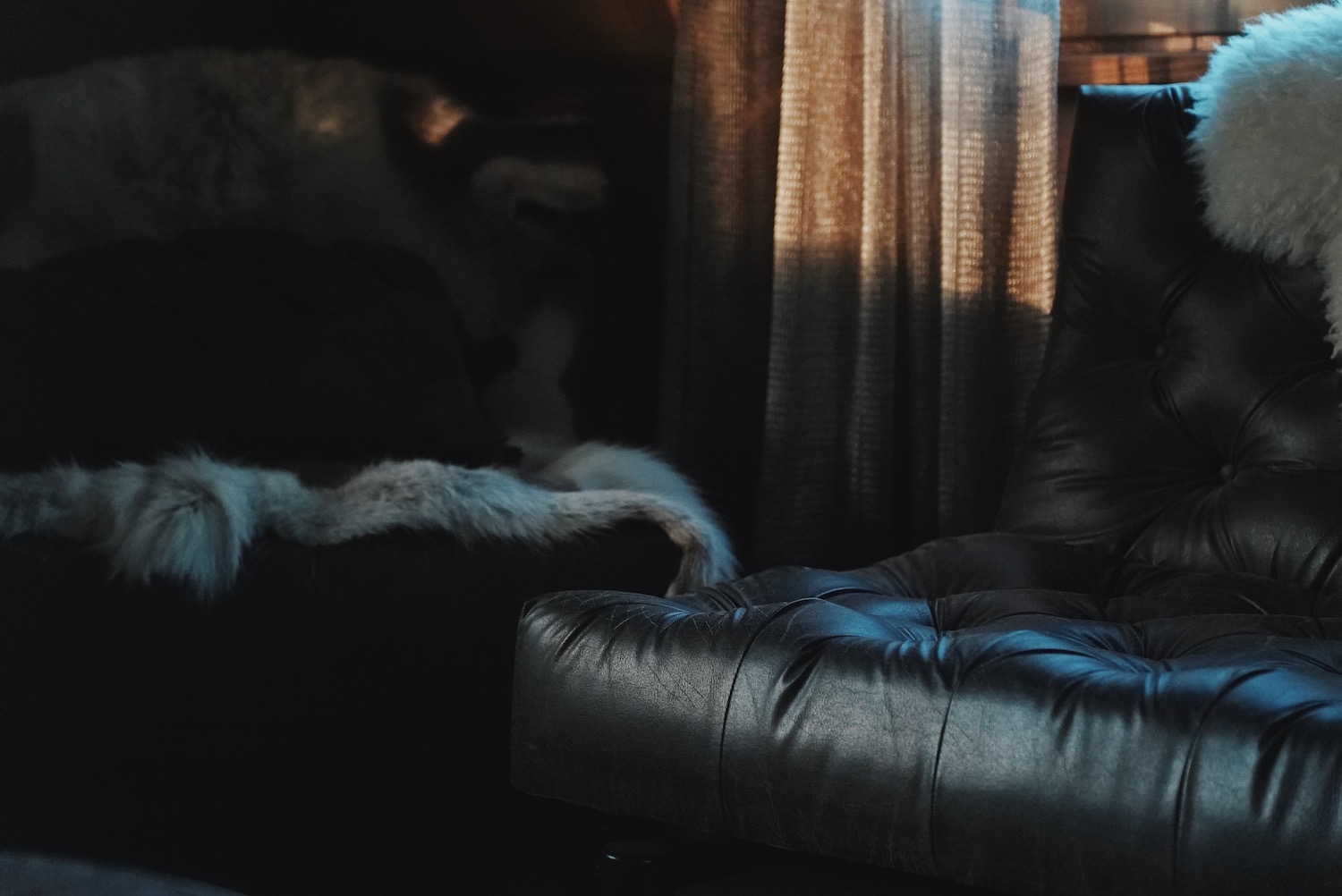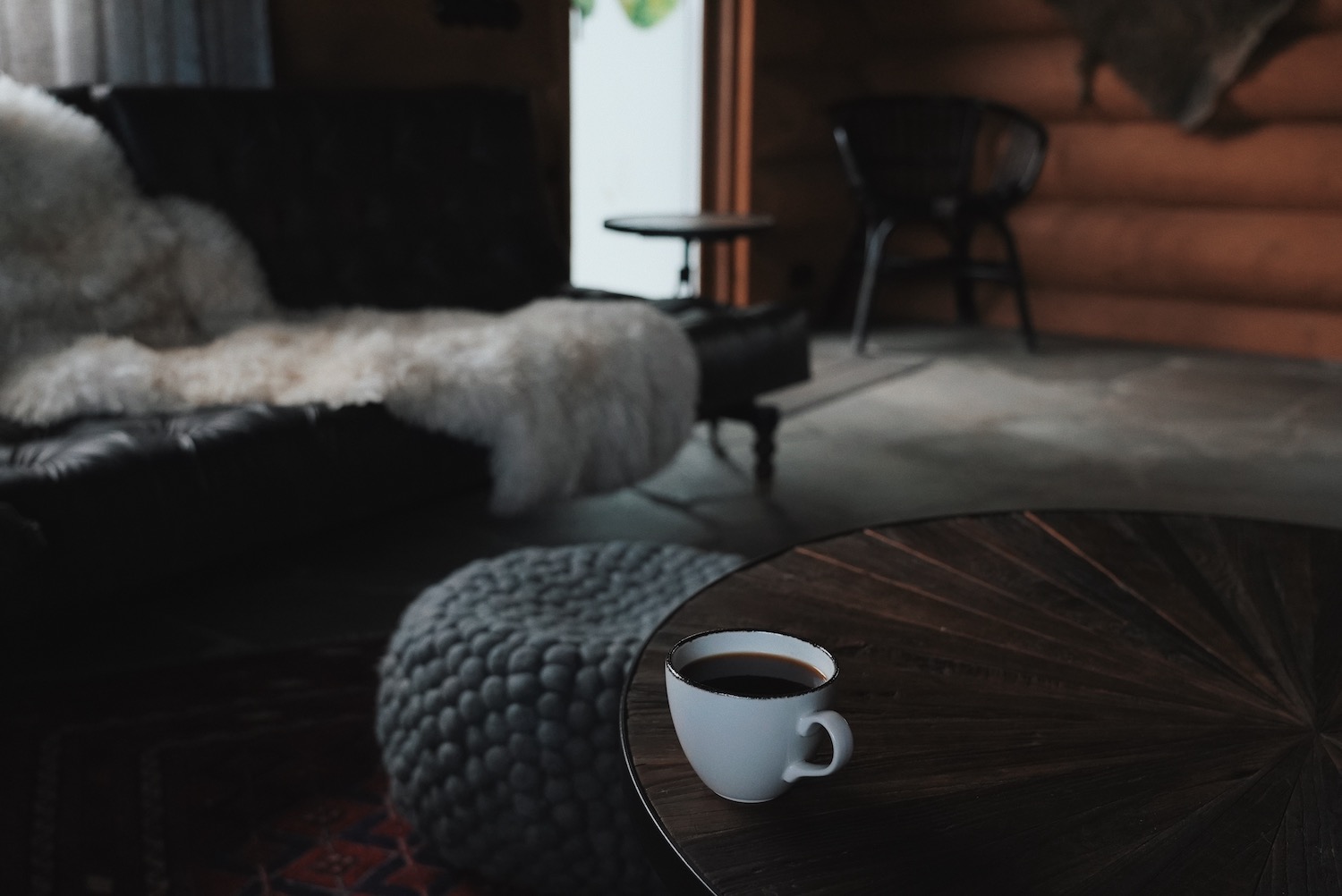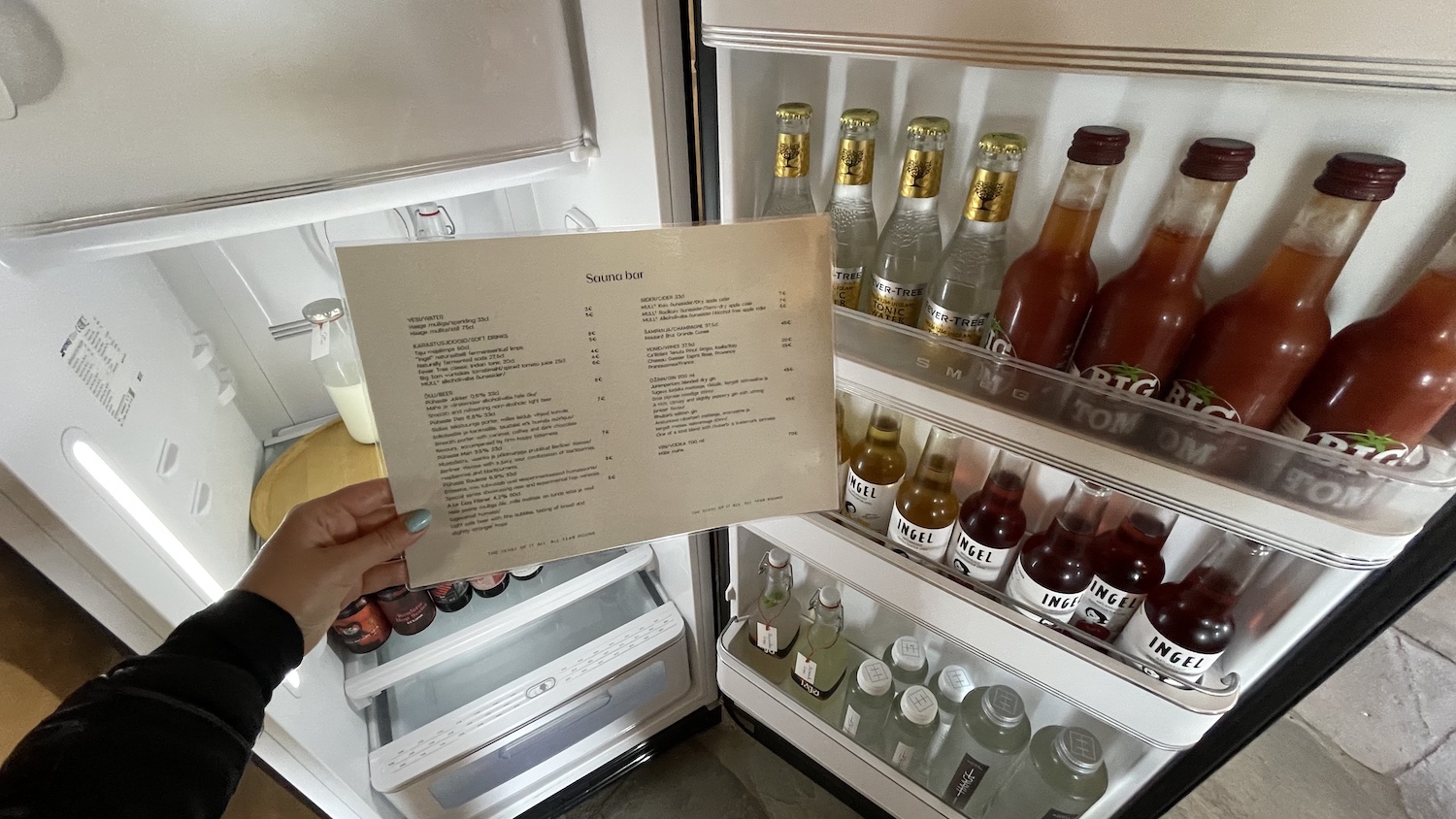 And we got to try the Taju granola - it was our first time trying a slightly spicy granola. It was super nice and made us want to give it a try ourselves as well :)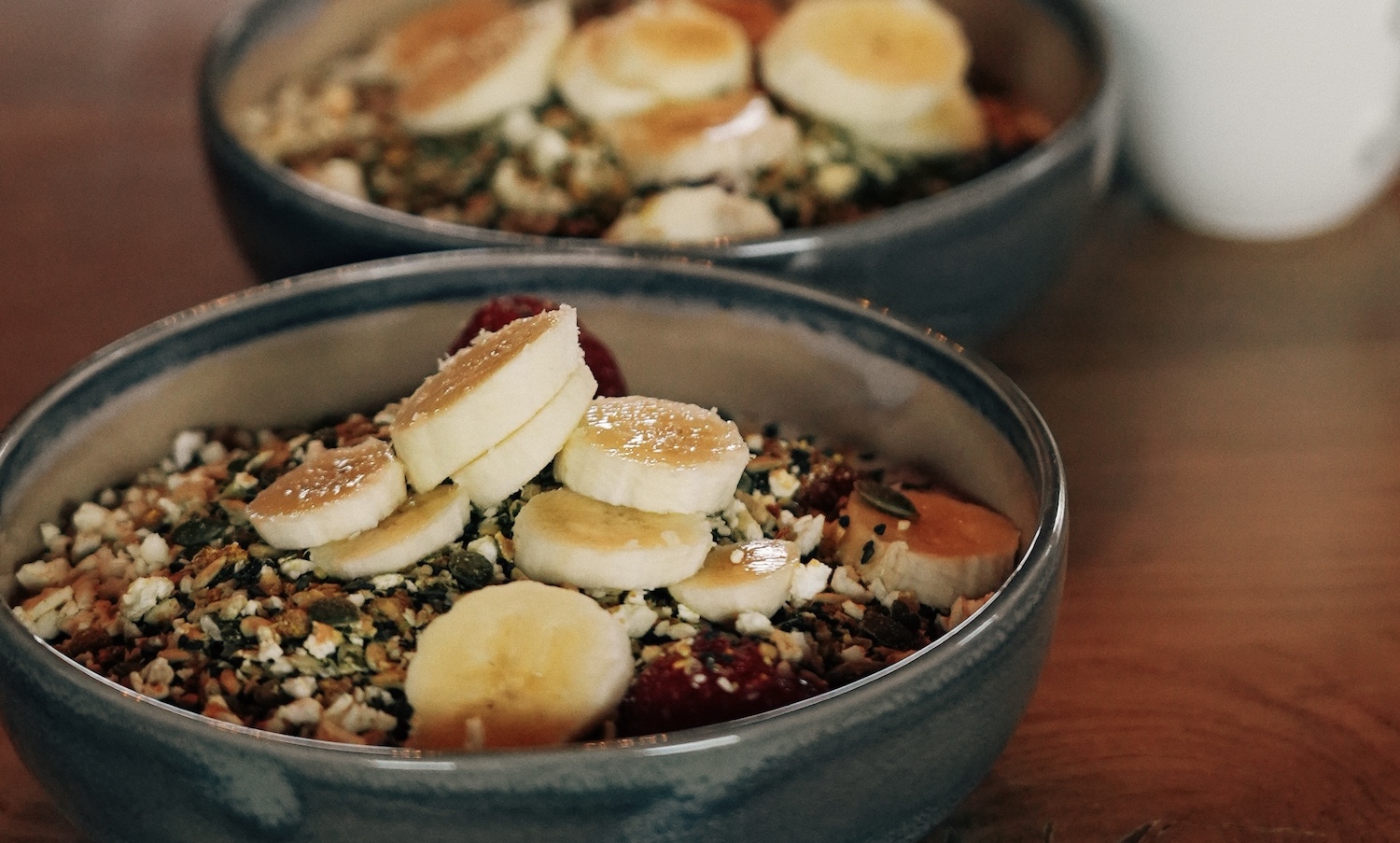 The kitchen is equiped with a big fridge, a sink, an ice machine as well as water boiler and a French Press coffee maker. There are no stove or oven as there is a big barbeque grill outside.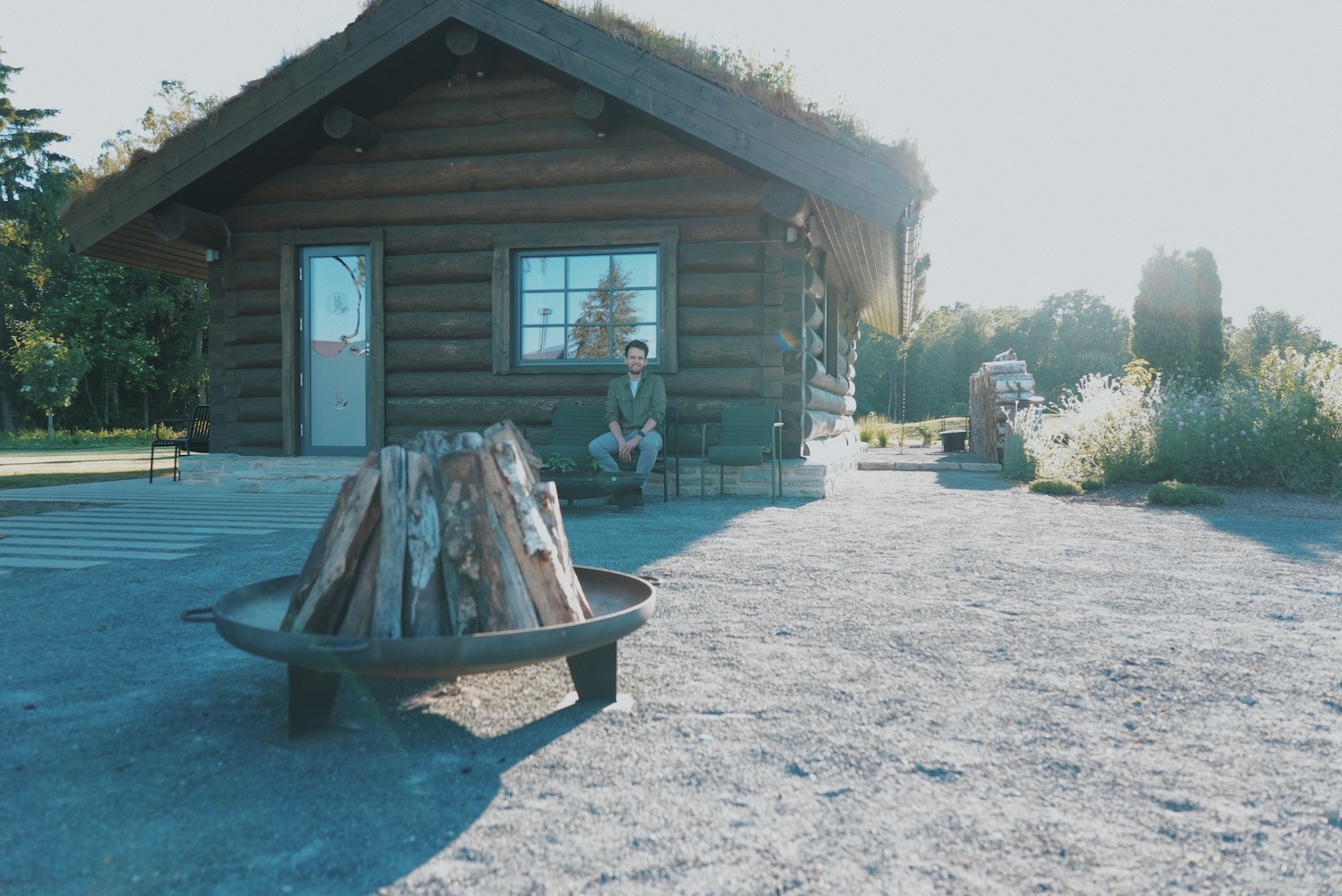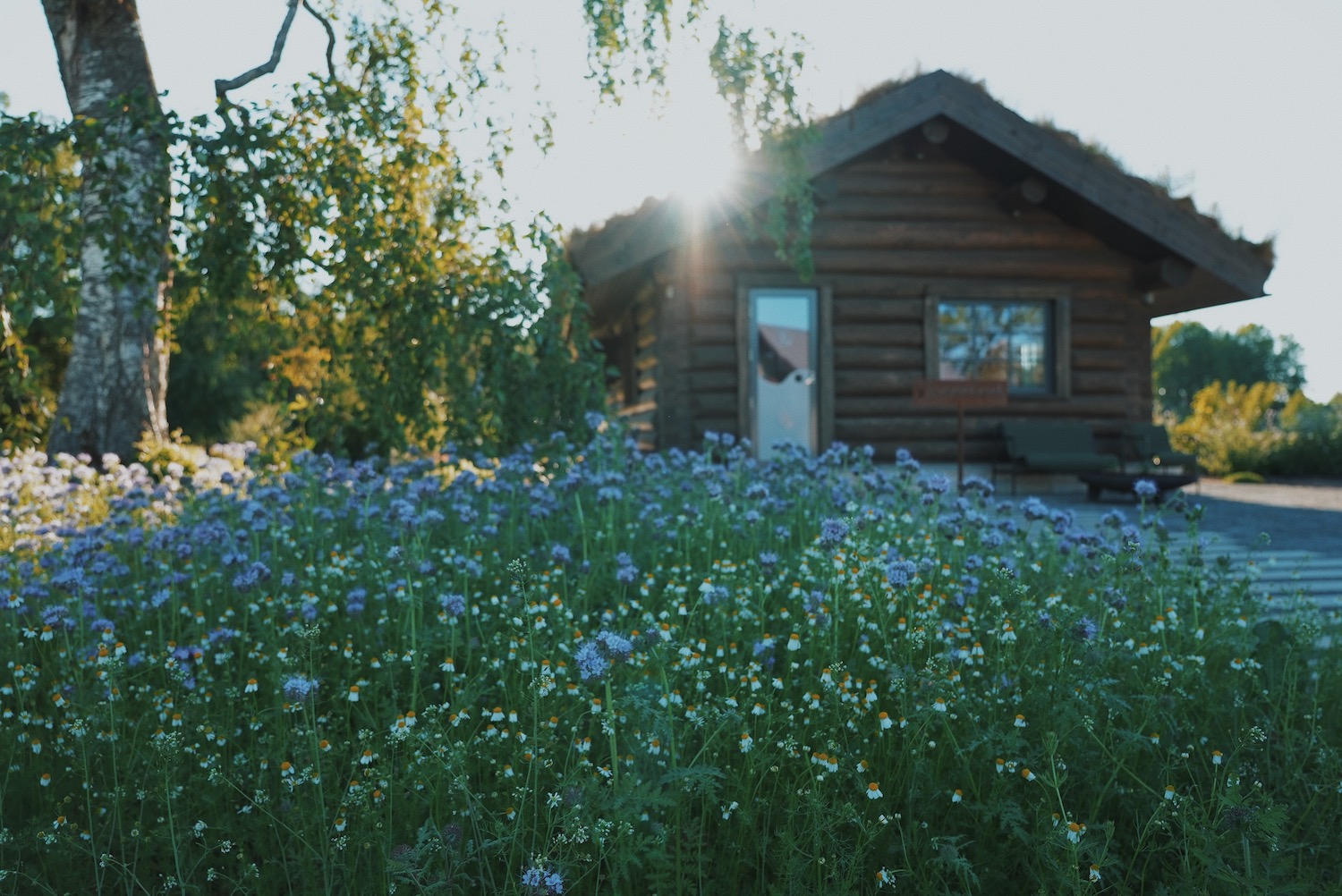 By the way, you will find some bunnies in a small shed next to the sauna house :)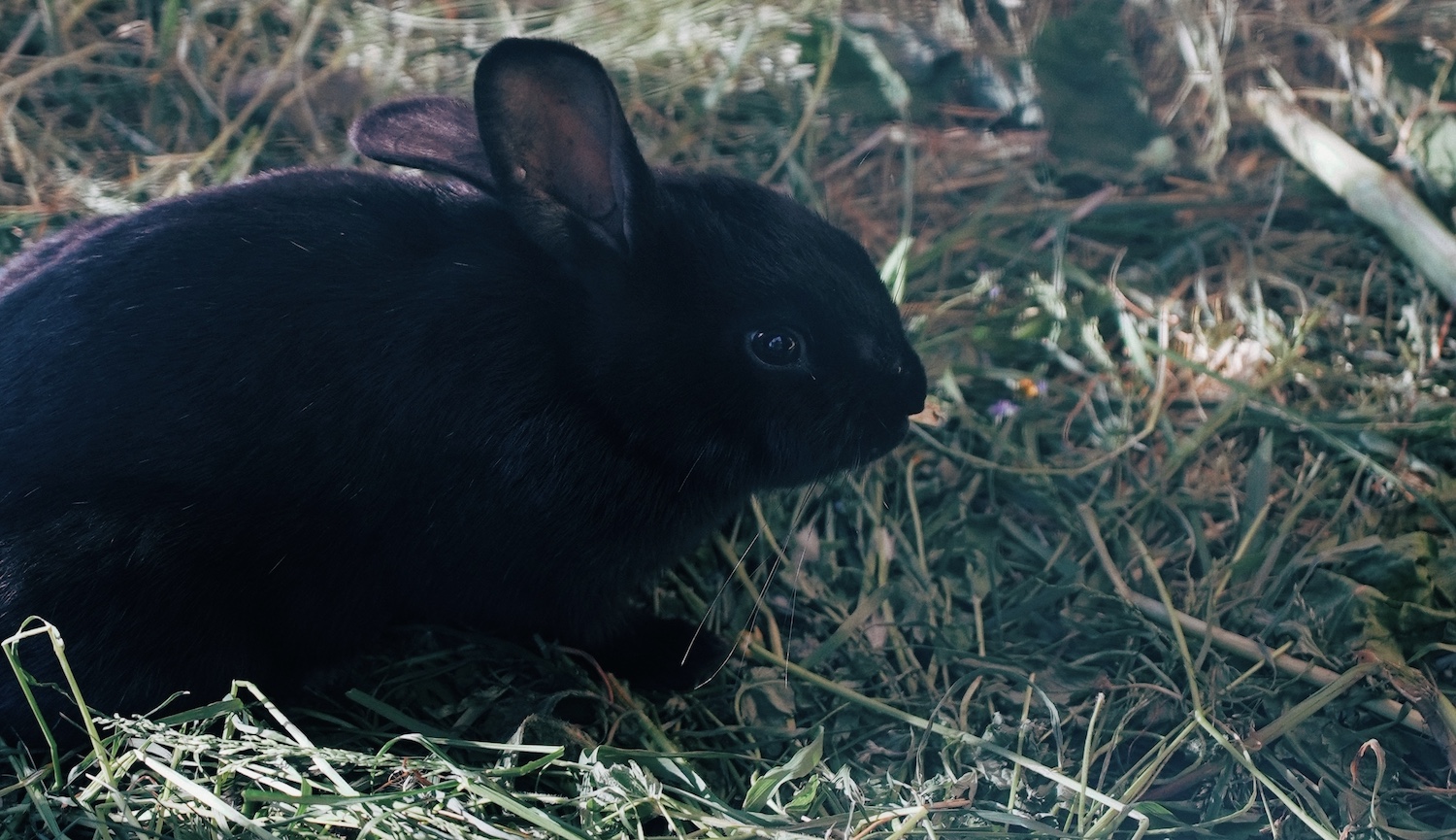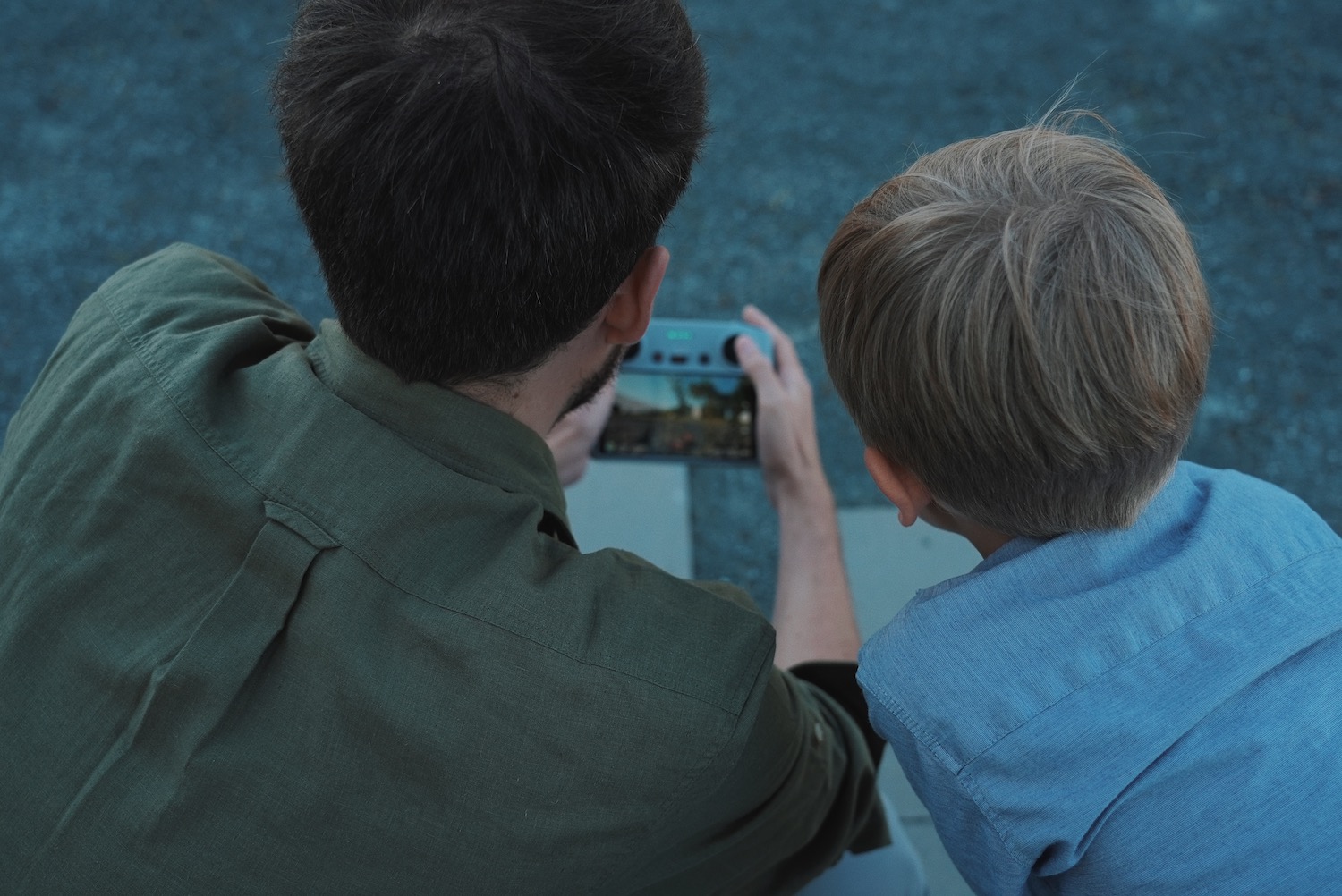 On the first day right after our arrival the young host joined us and we pretty much forgot ourselves roaming around for 5 hours.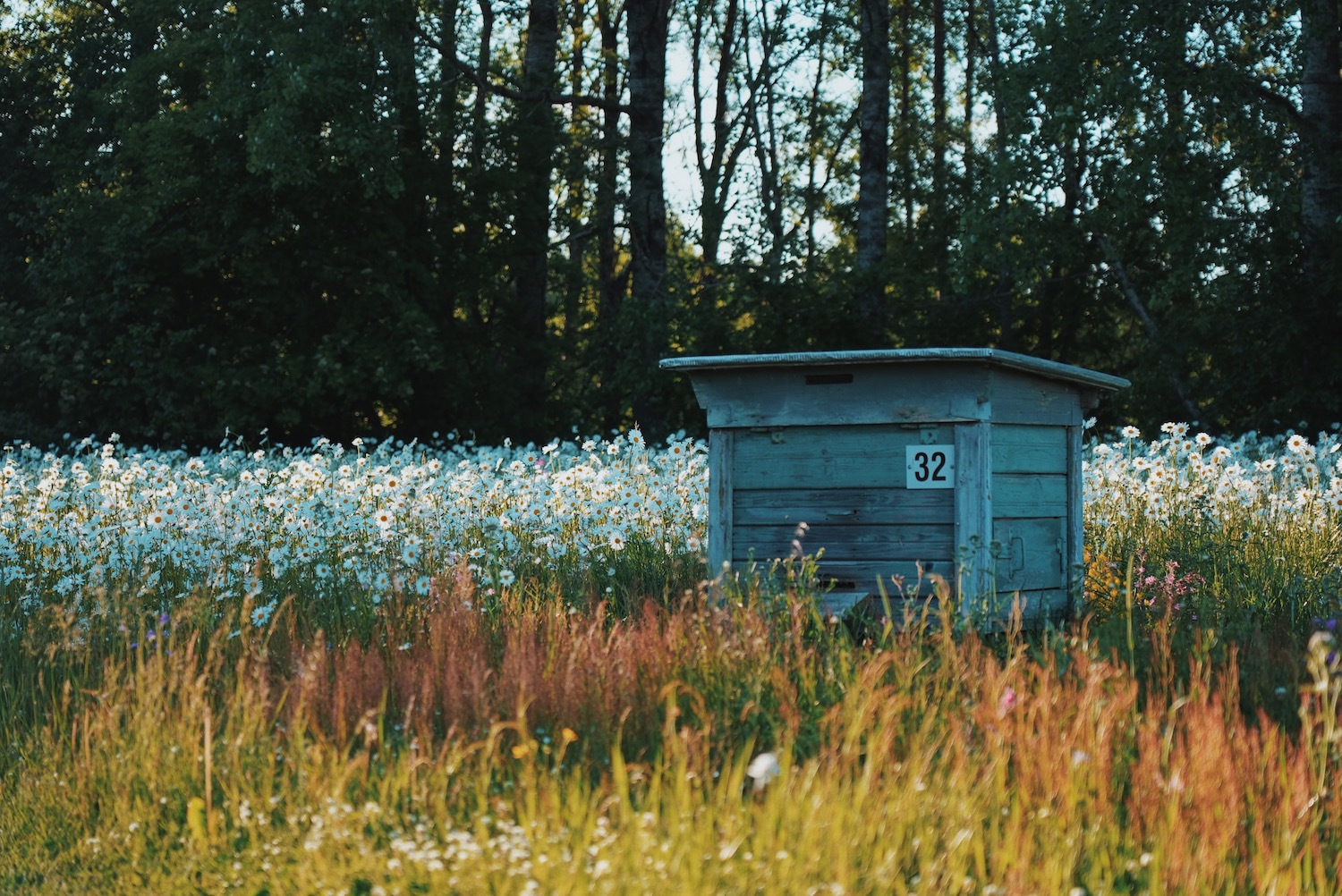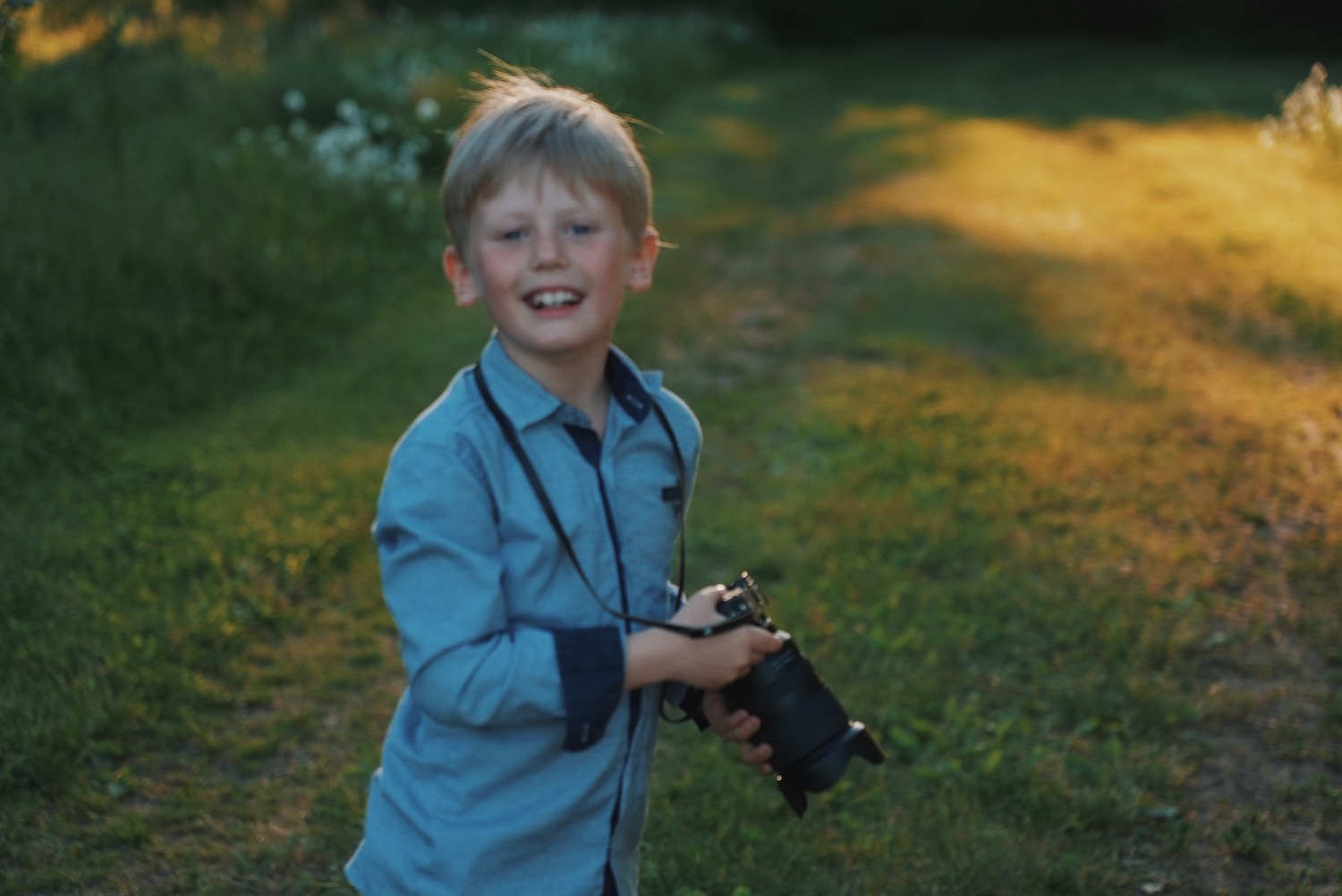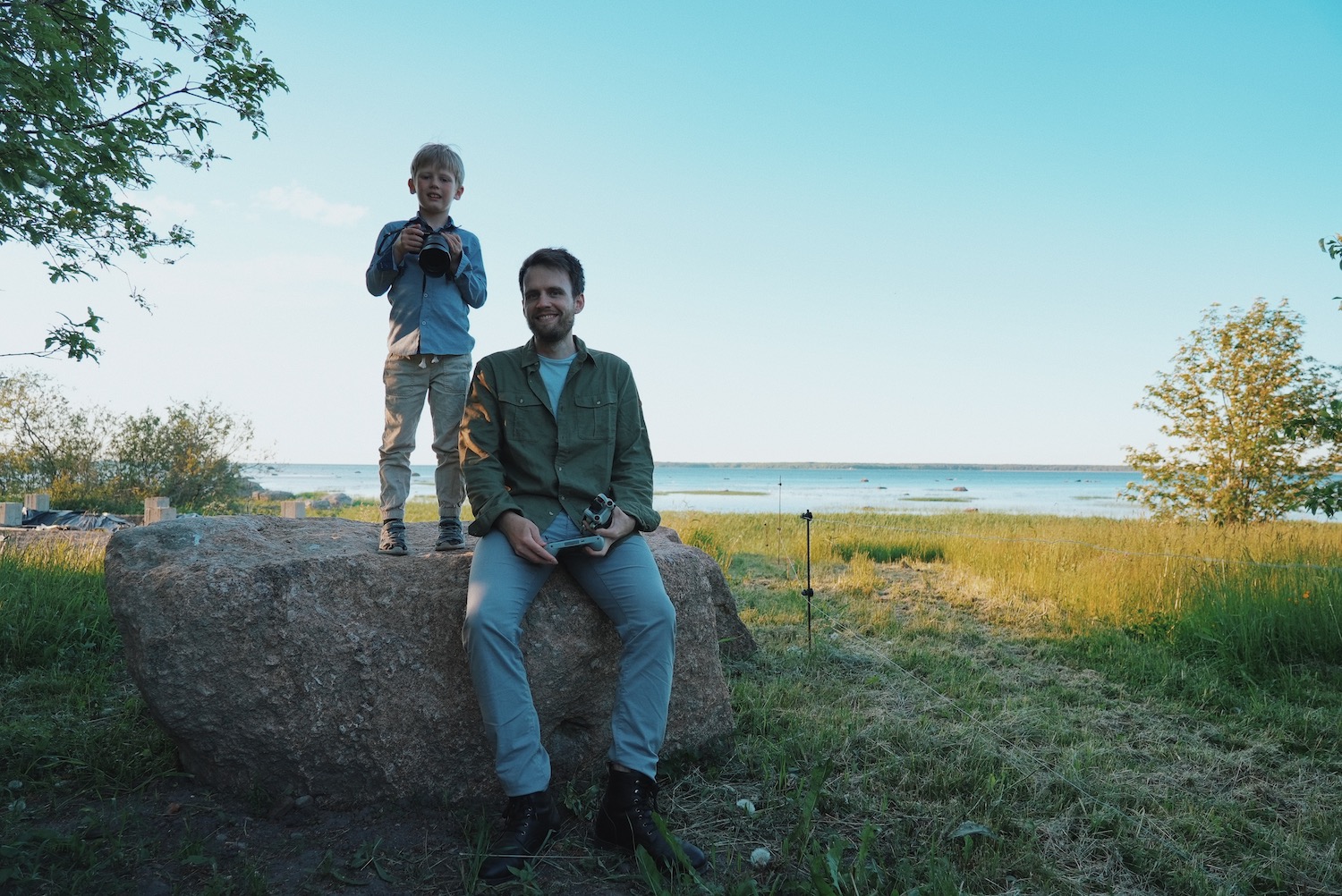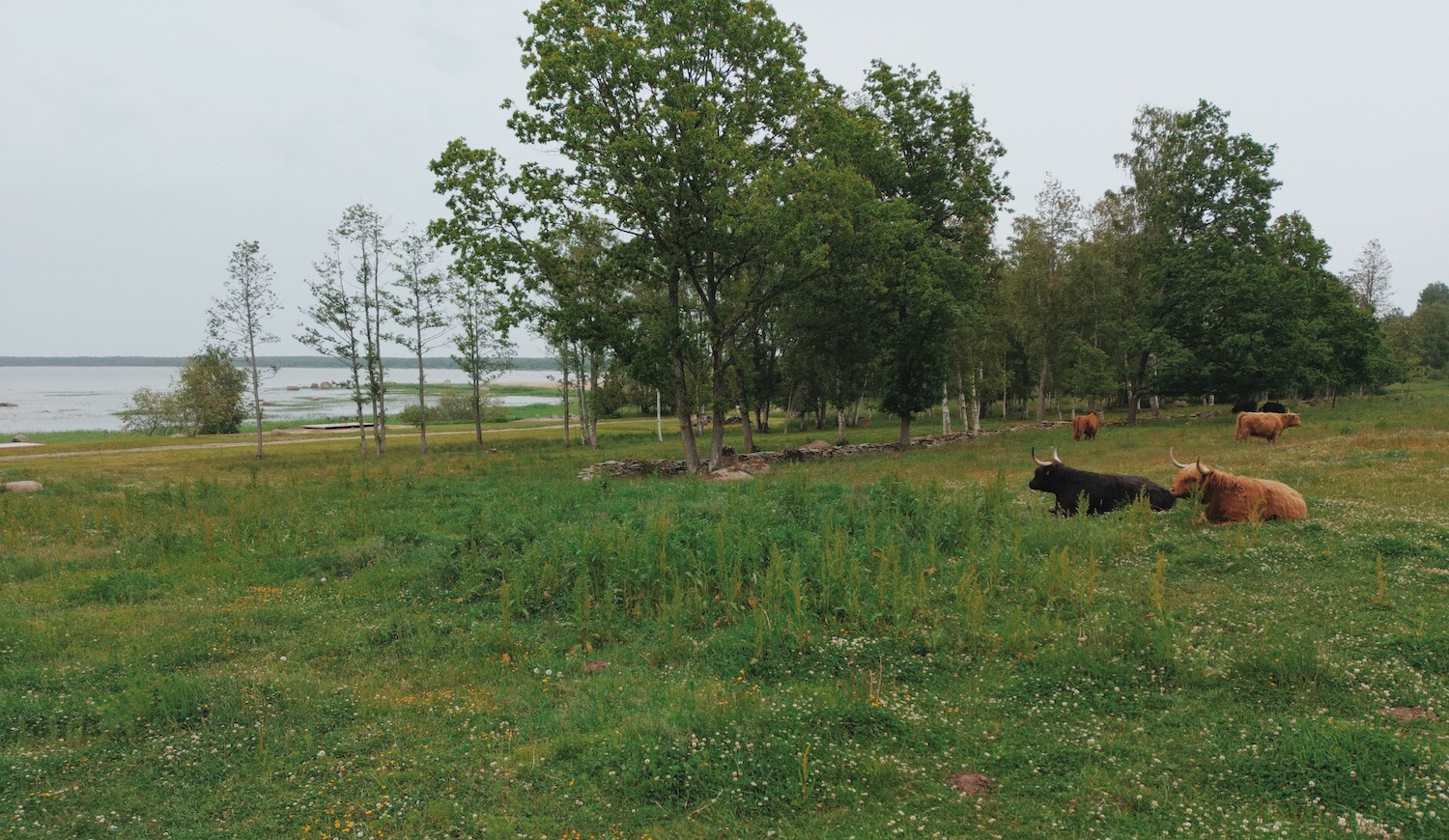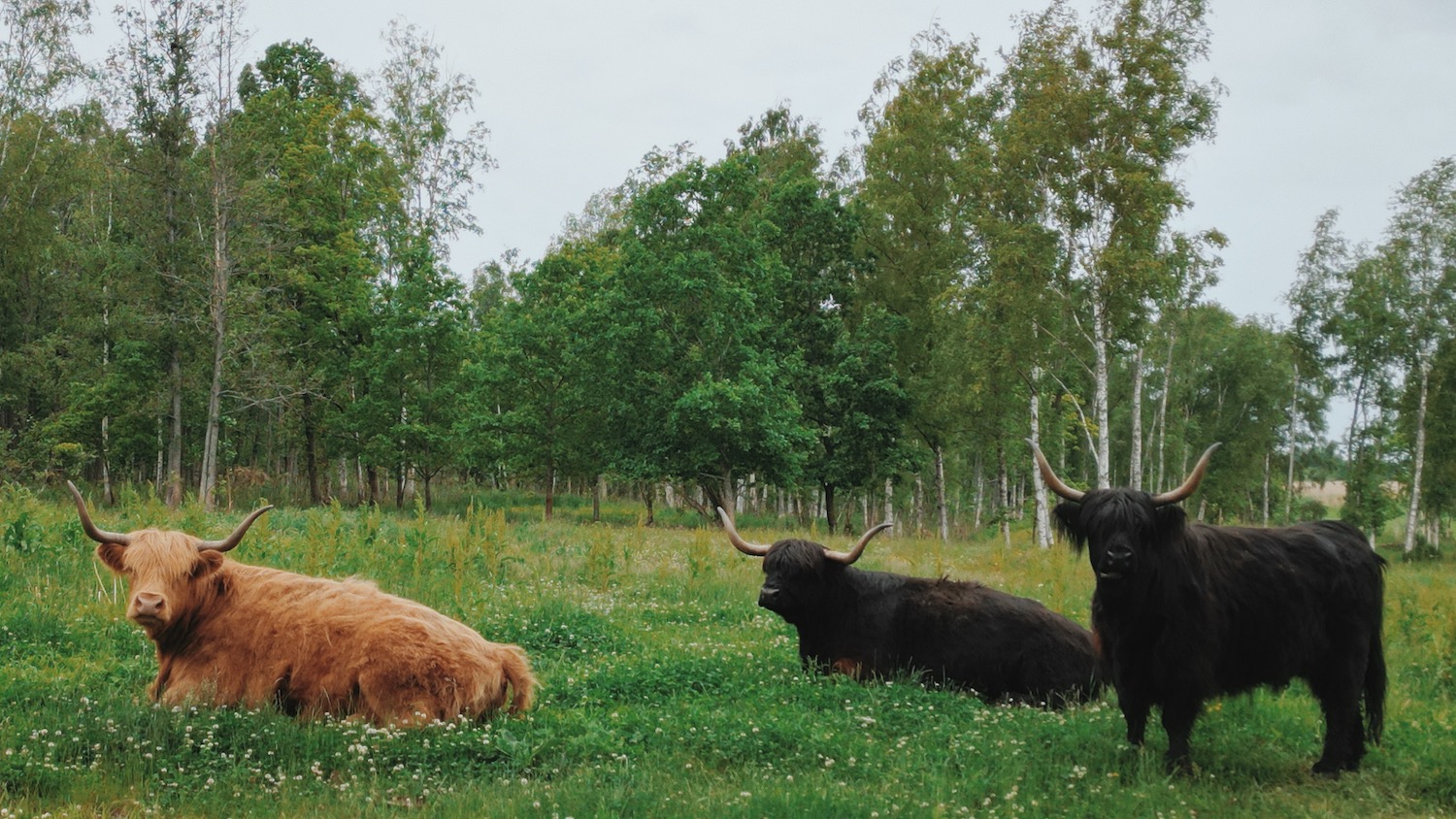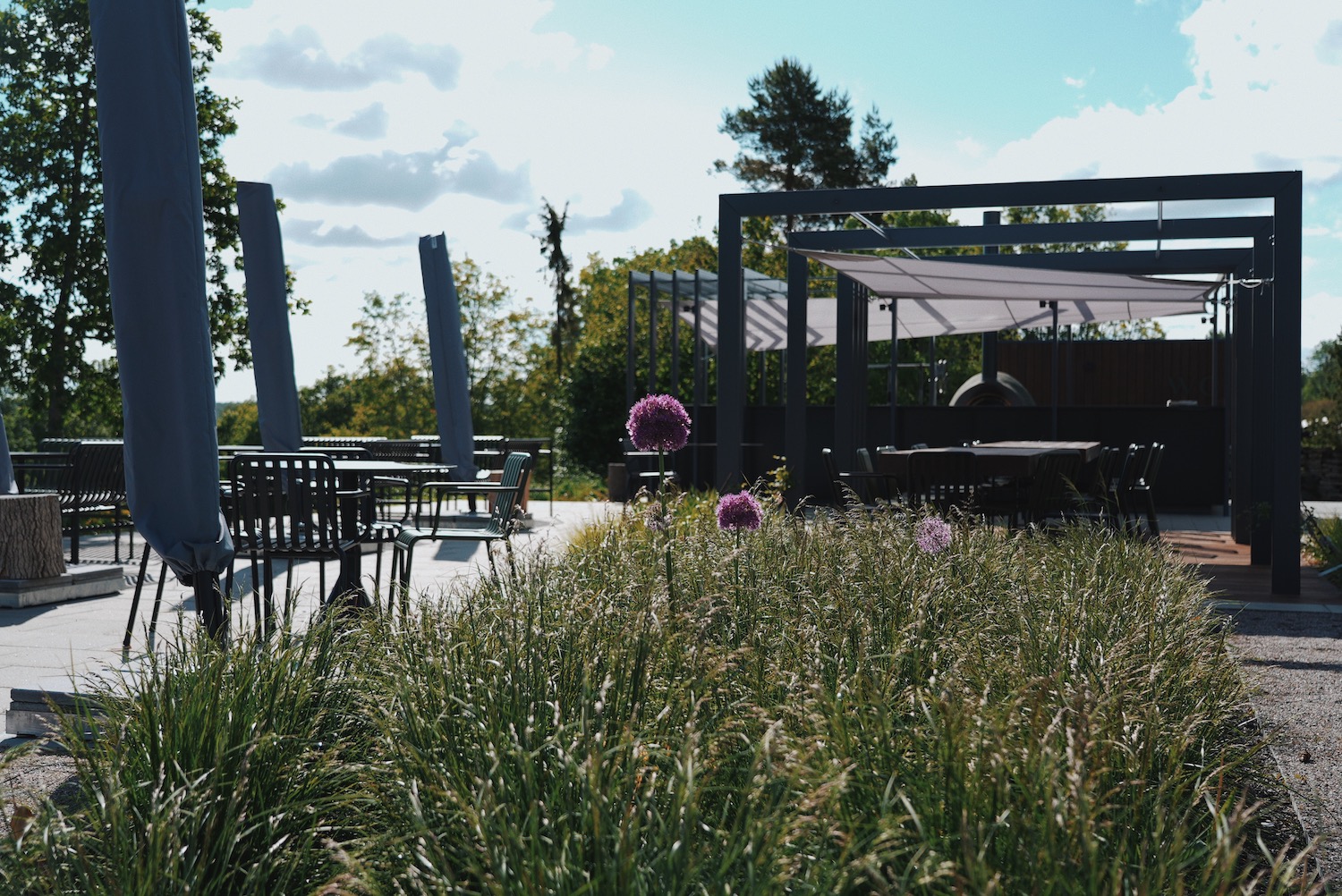 Taju also has a restaurant that is not open daily, but available to book for an event. They have some very good guest chefs coming in for these occasions.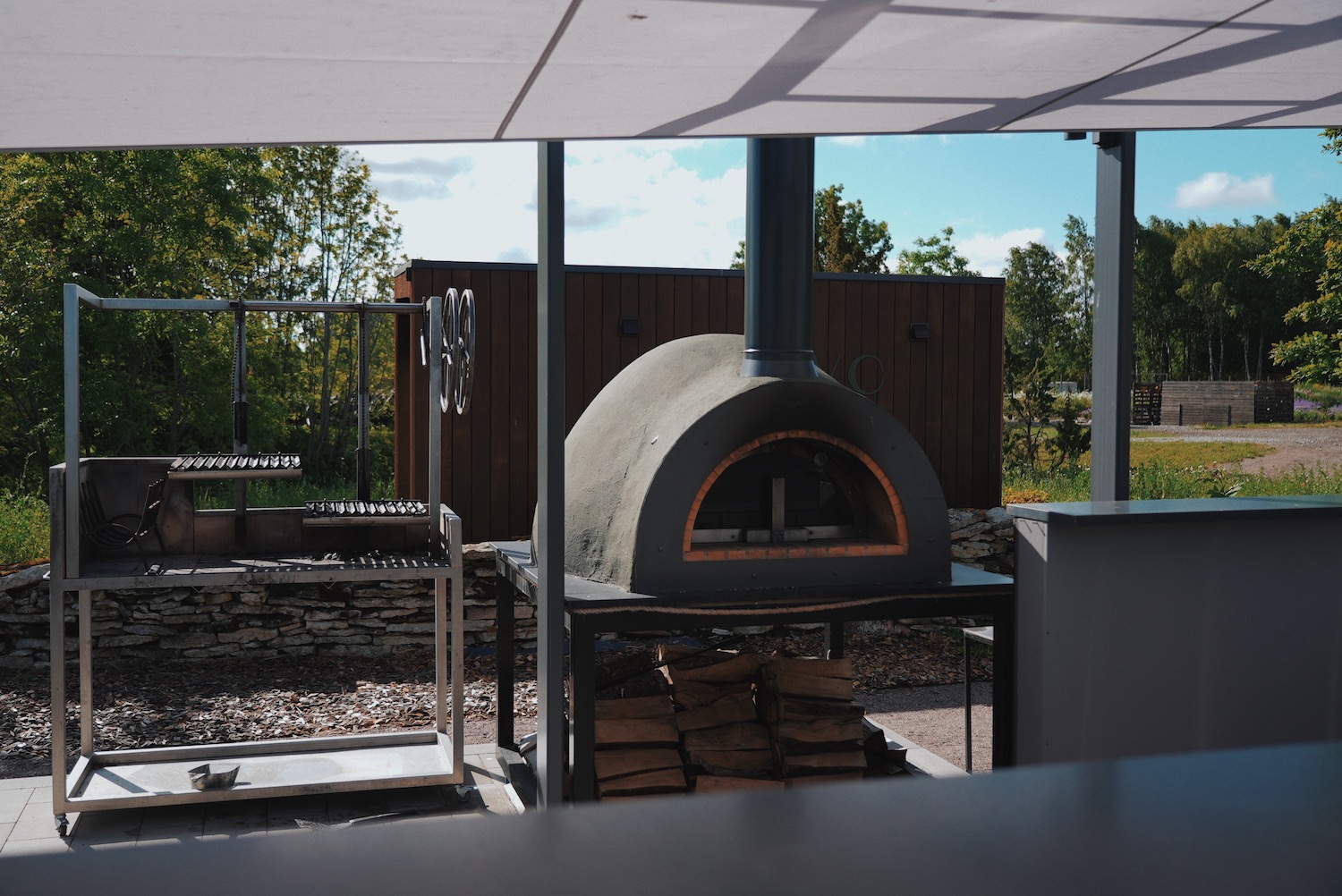 Taju has some big plans coming up - they are currently working on adding a beautiful scenic Taju hotel and spa with a sea view to the landscape. After seeing the location we can only imagine how amazing that is going to be! :)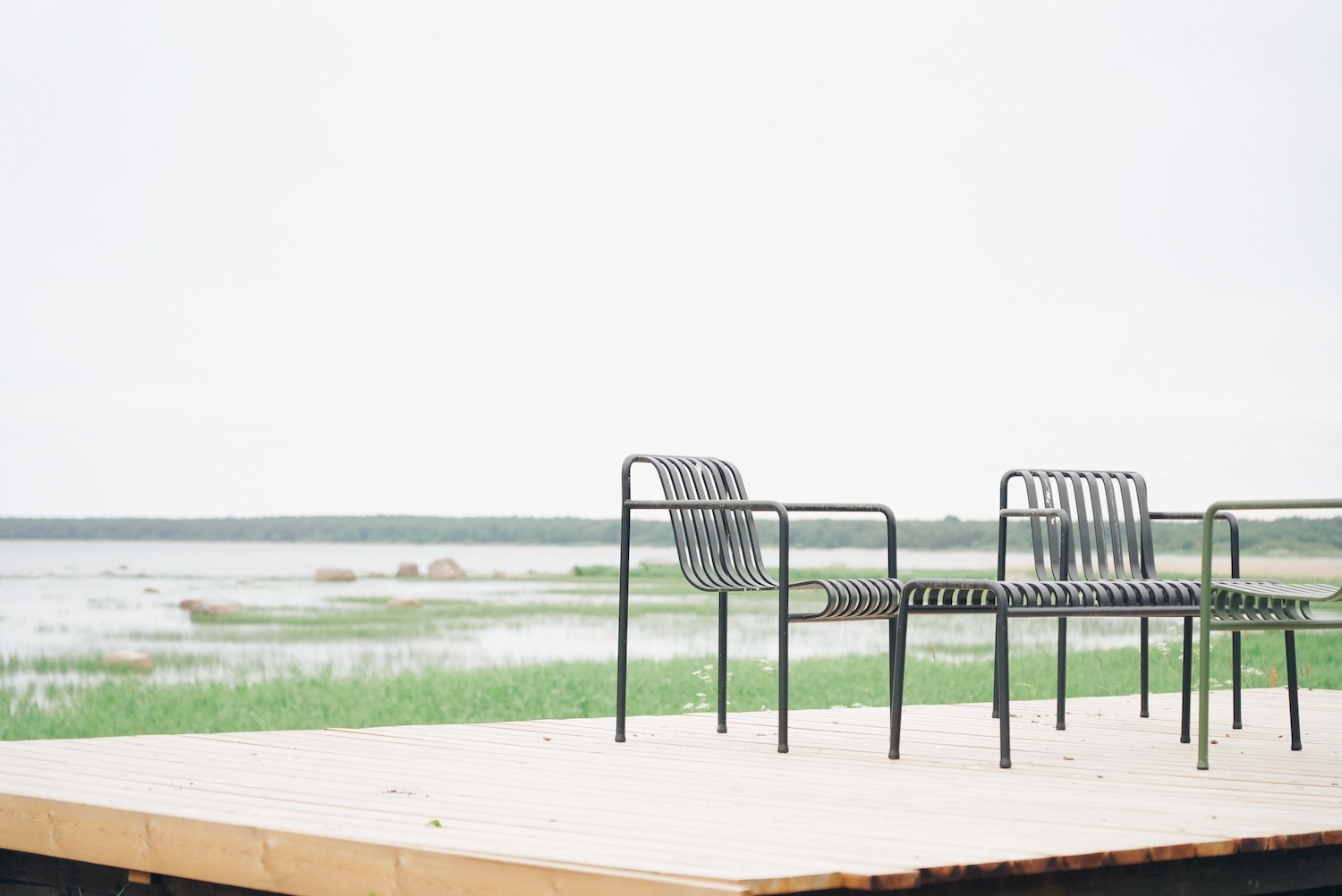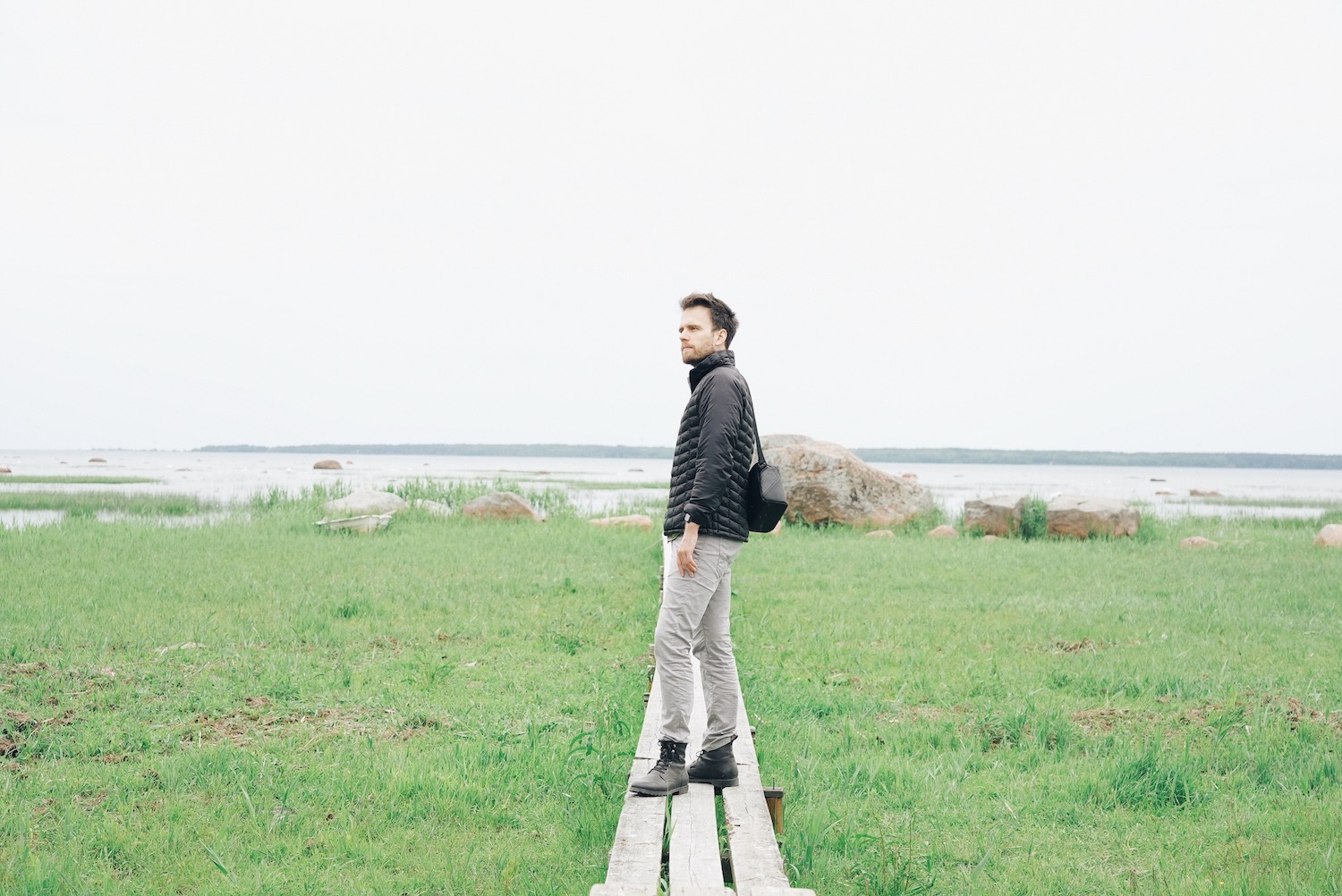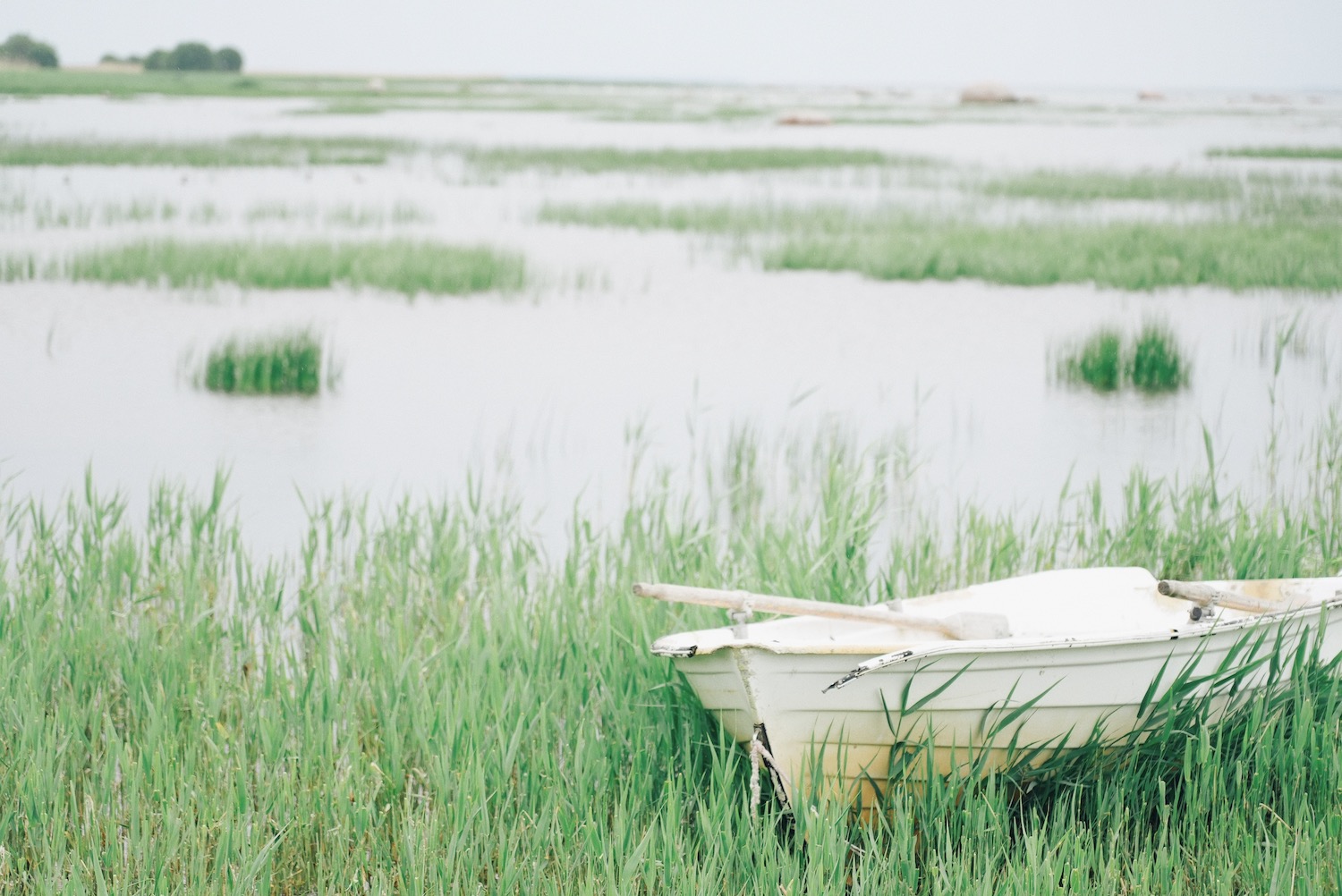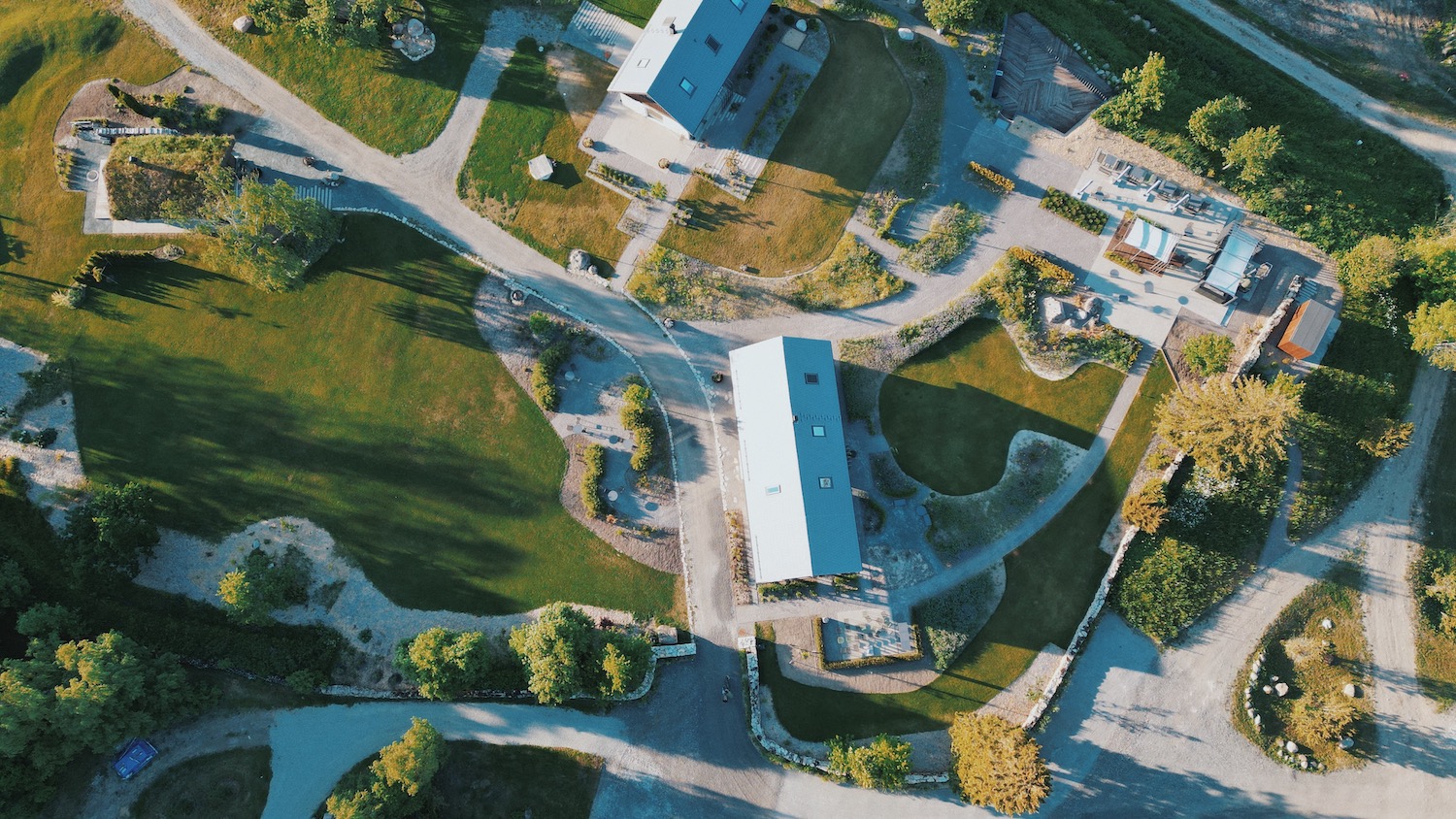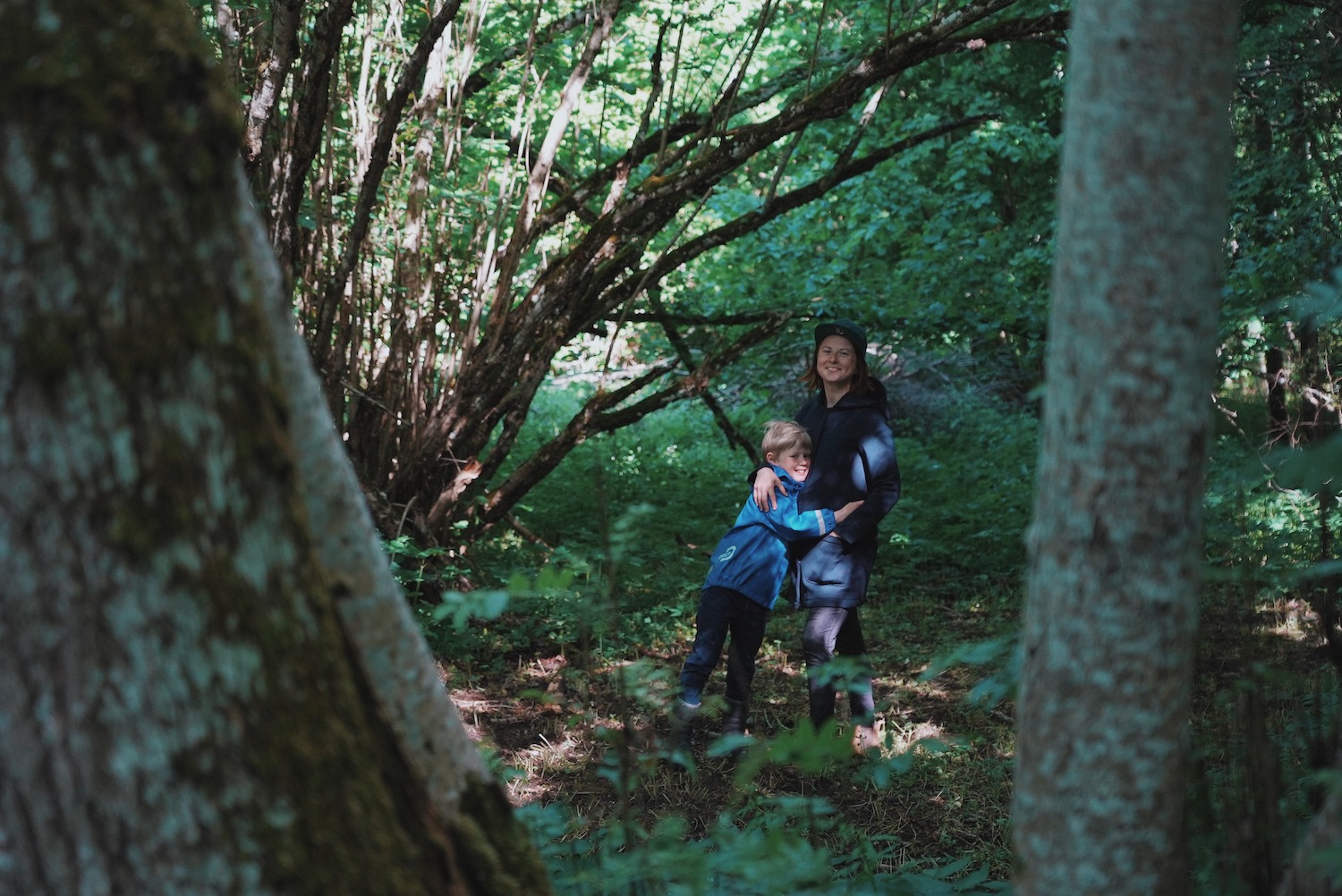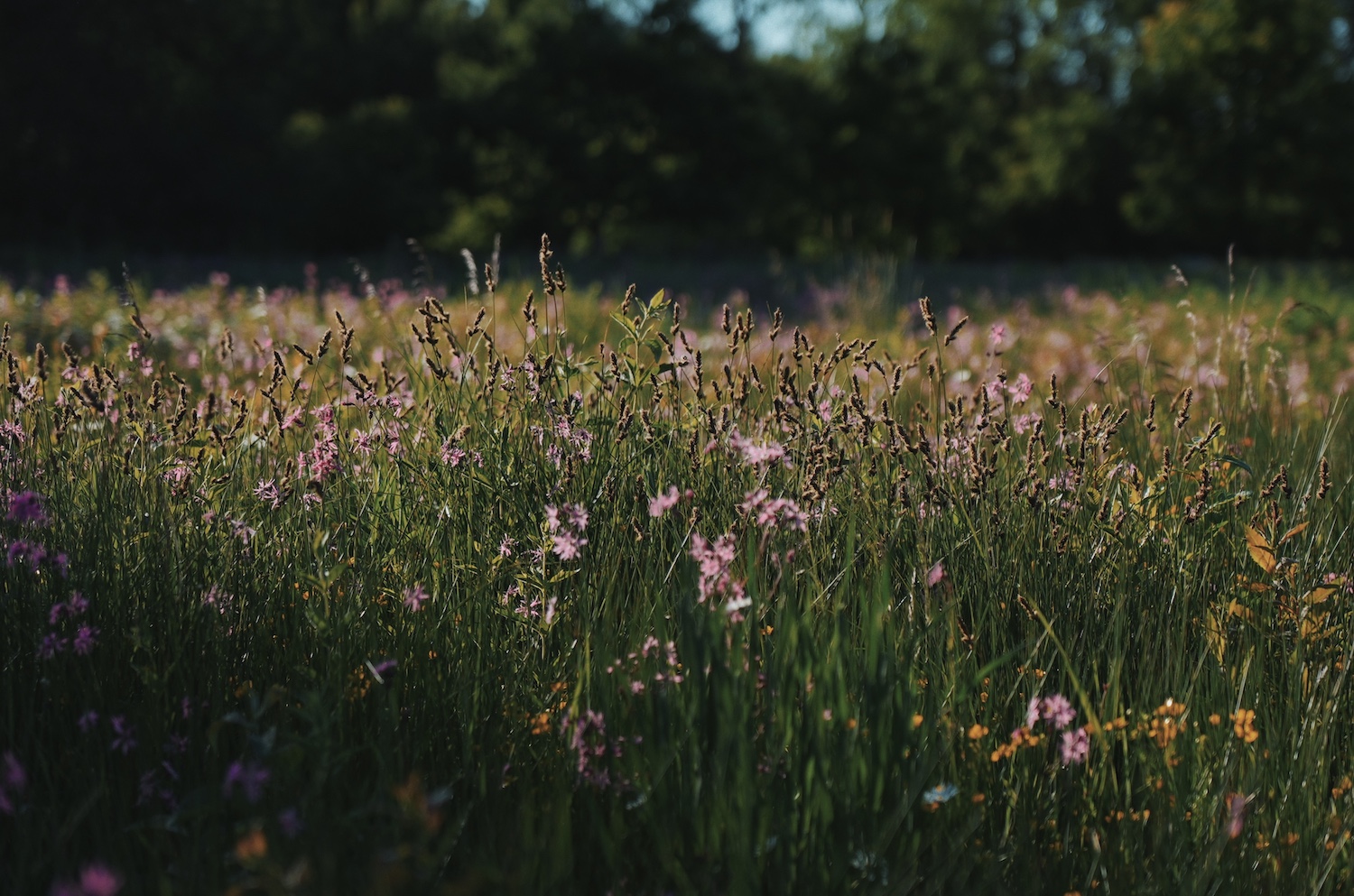 To sum it up - Taju is a wonderful destination and a journey to take on with family and friends. It is also the perfect place for any private or corporate event! We will definitely keep our eyes on Taju :)

Book Taju Yurt in HERE

See more of our travels in our Instagram!
Safe travels!
Liis & Ben