True Luxury Amongst Juniper Trees in Estonia - Juniper Minivillas
With the arrival of this year's first spring weather, we had the opportunity to visit the new Juniper Delux minivilla located on the coast of Lääne County, which stands out from the others with its new spacious and comfortable covered terrace and a hot tub. The Juniper minivillas consist of three luxurious mirrored mini villas, each accommodating two guests who can enjoy the beautiful surrounding nature and the peace and quiet that comes with it.

Each luxurious Juniper minivilla is equipped with modern appliances, furniture, an electric fireplace, and internet, and each villa comes with a terrace and a sauna - all the conditions for a very pleasant romantic mini vacation at Juniper Mini Villas are fulfilled :)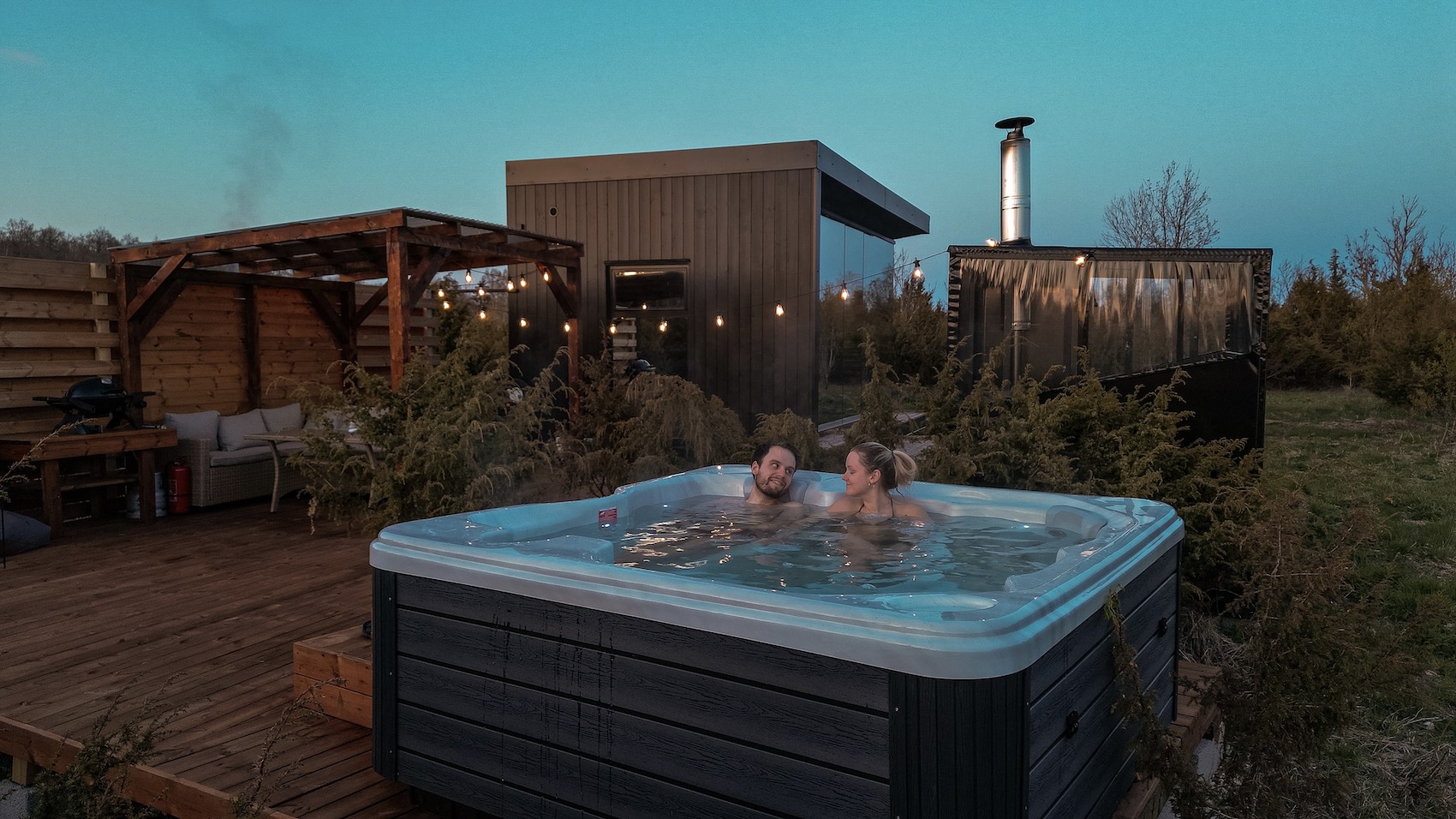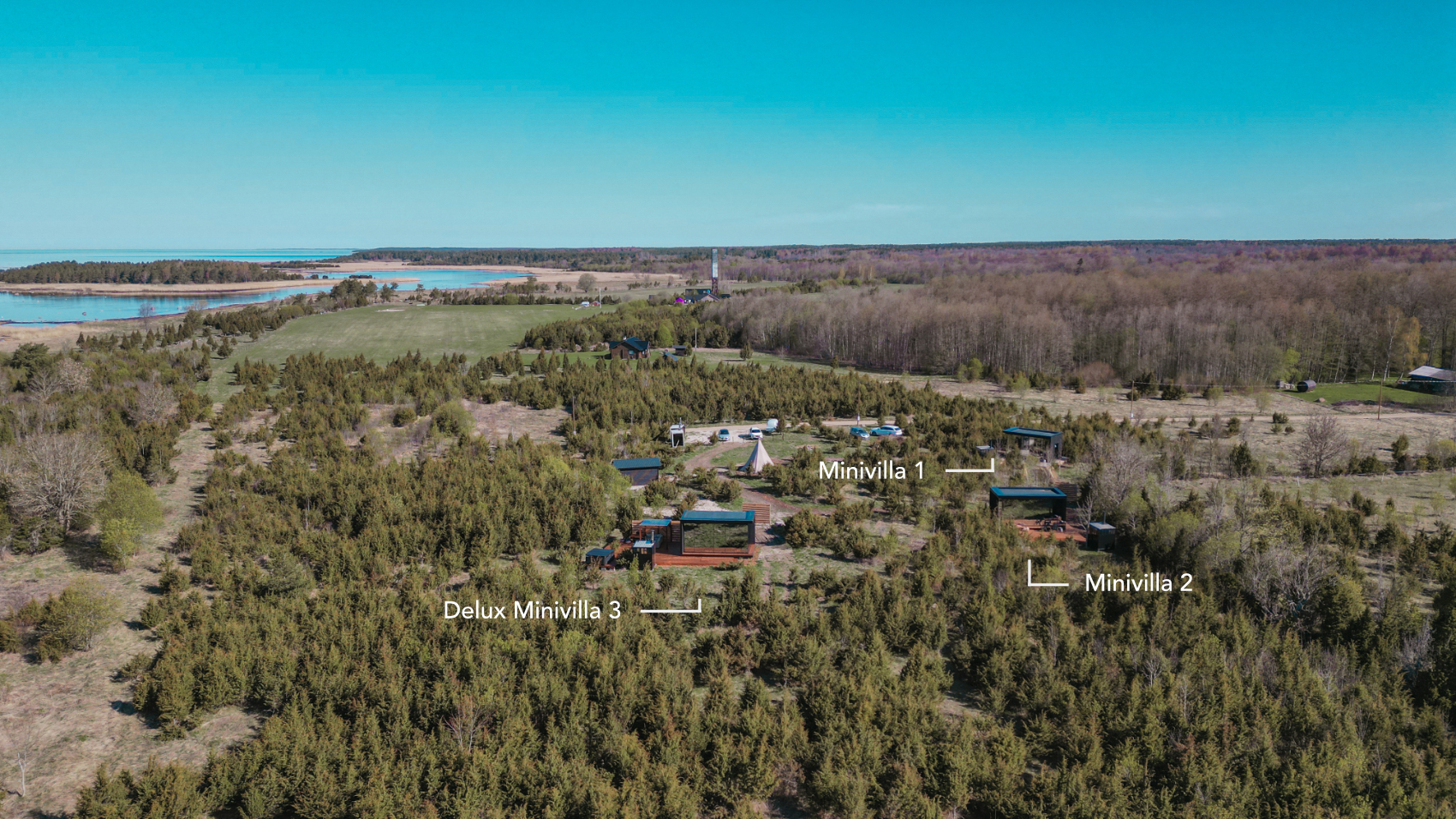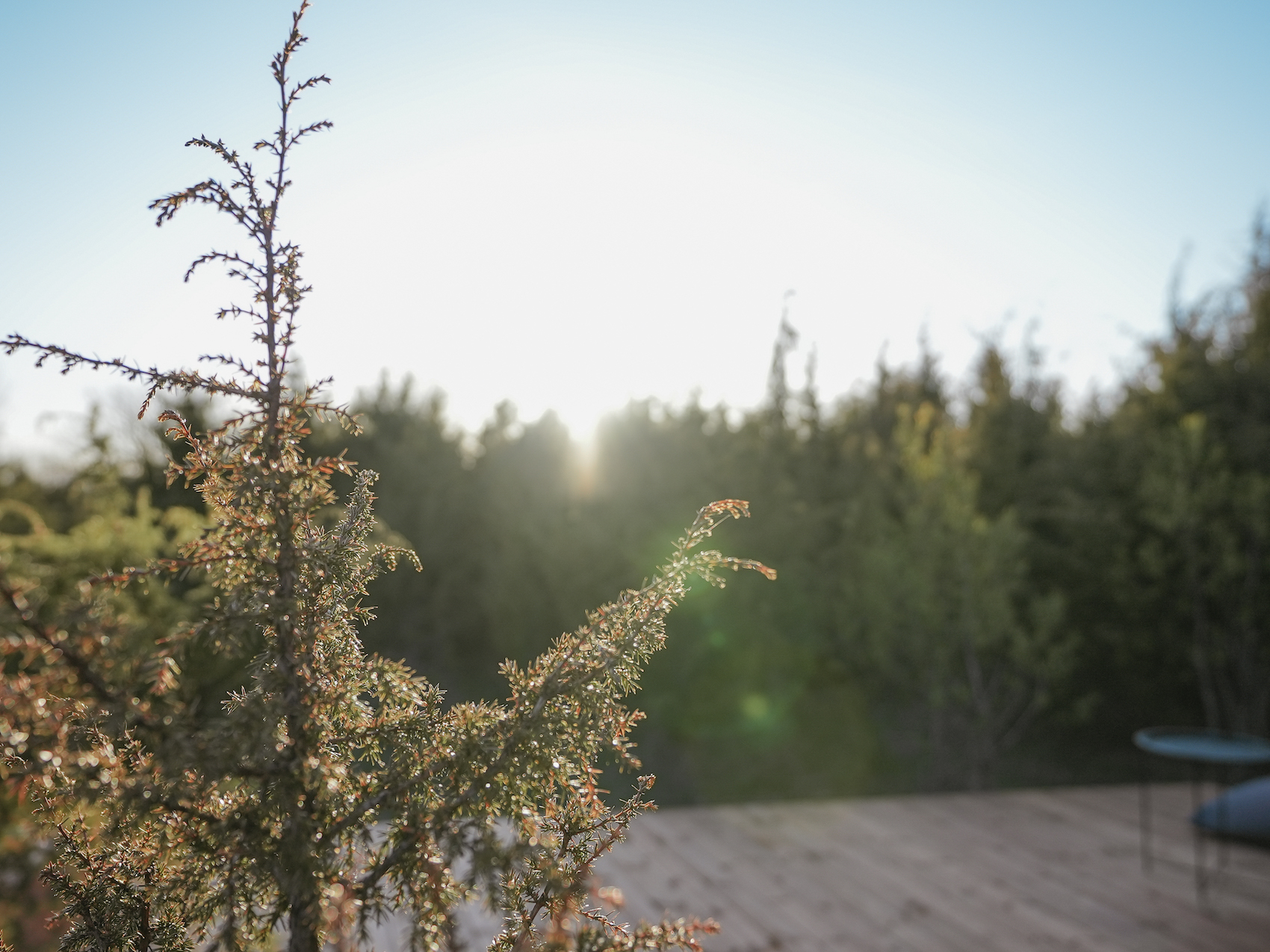 Juniper minivillas are located only 95km from Tallinn, in the midst of a beautiful, undisturbed juniper forest that is home to birds and animals, so it is very likely that during your vacation you will be able to spot a fox or a deer, and you will certainly be greeted by flocks of birds flying over the house. There are also cows and horses nearby that you can see. Dogs are also very welcome in the Juniper Mini Villas.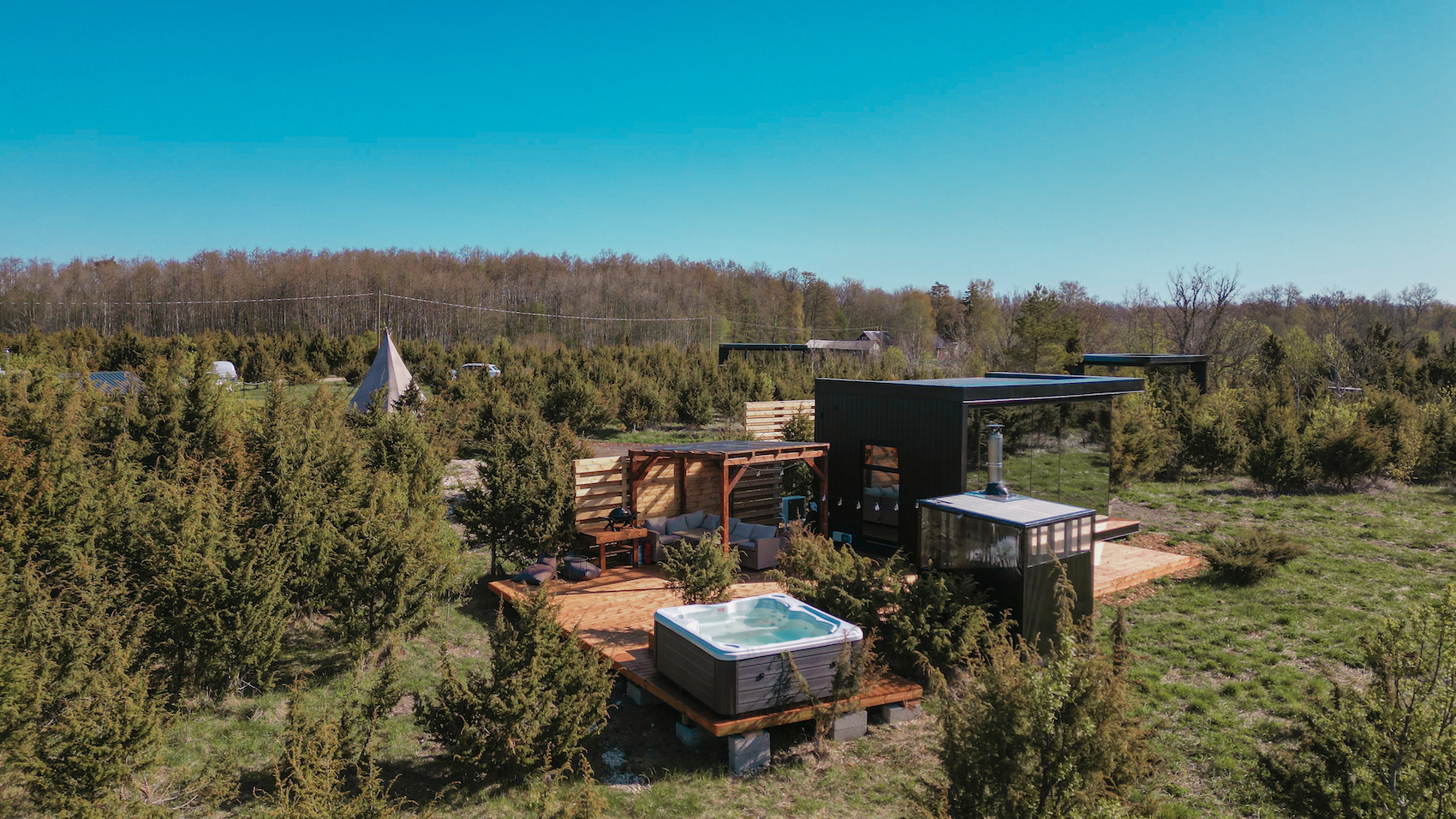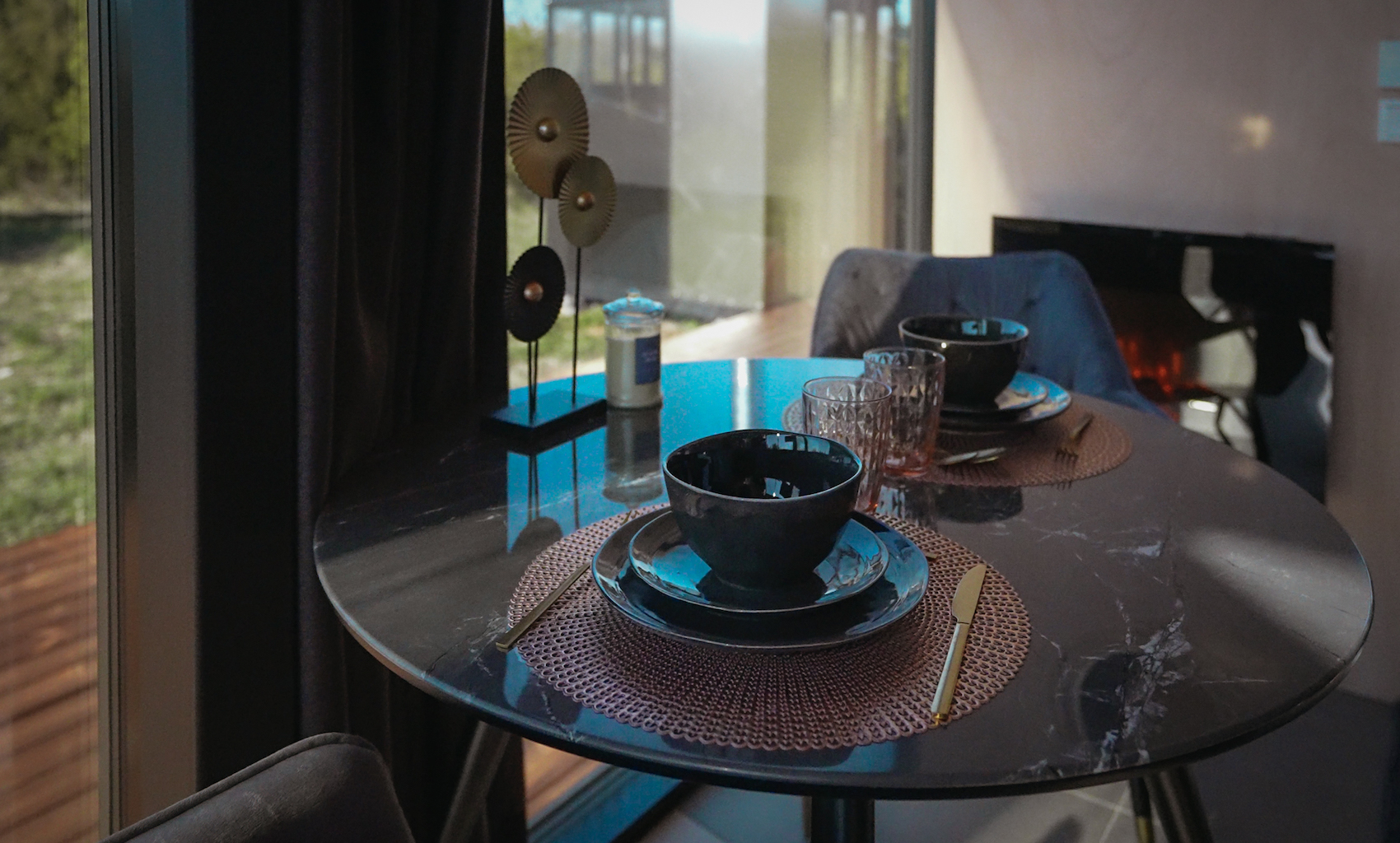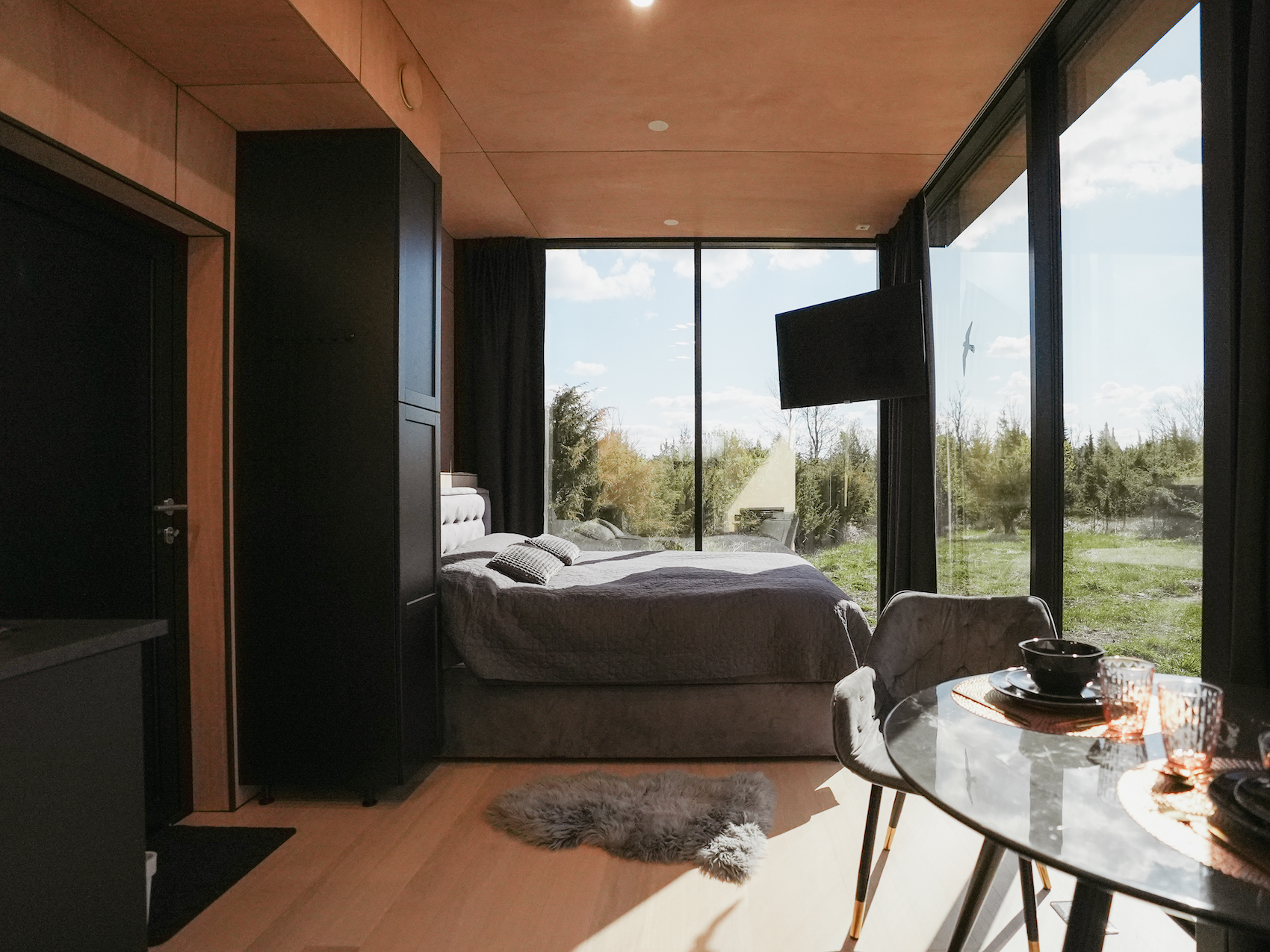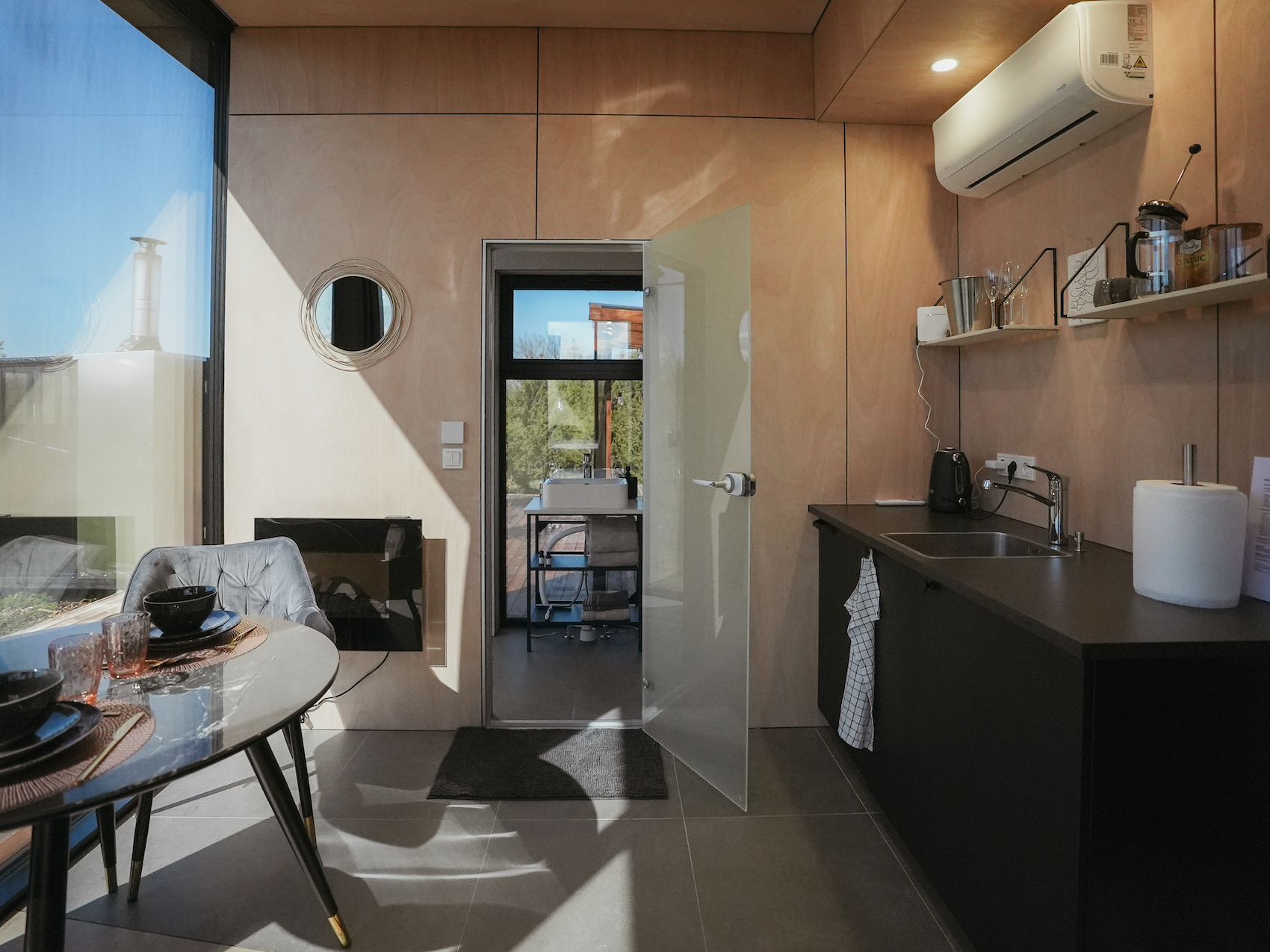 Although it is definitely not a party place, it is a good opportunity for a shared vacation for a group of friends who appreciate health and nature, who could, for example, split up between the houses but grill and sauna outside together and explore the surroundings - there is also the possibility to book the entire complex.

Juniper Delux minivilla, where we stayed this time, accommodates up to two people and the house has a large spacious bed, a kitchenette with the essentials, a dining table, an electric fireplace, and a bathroom.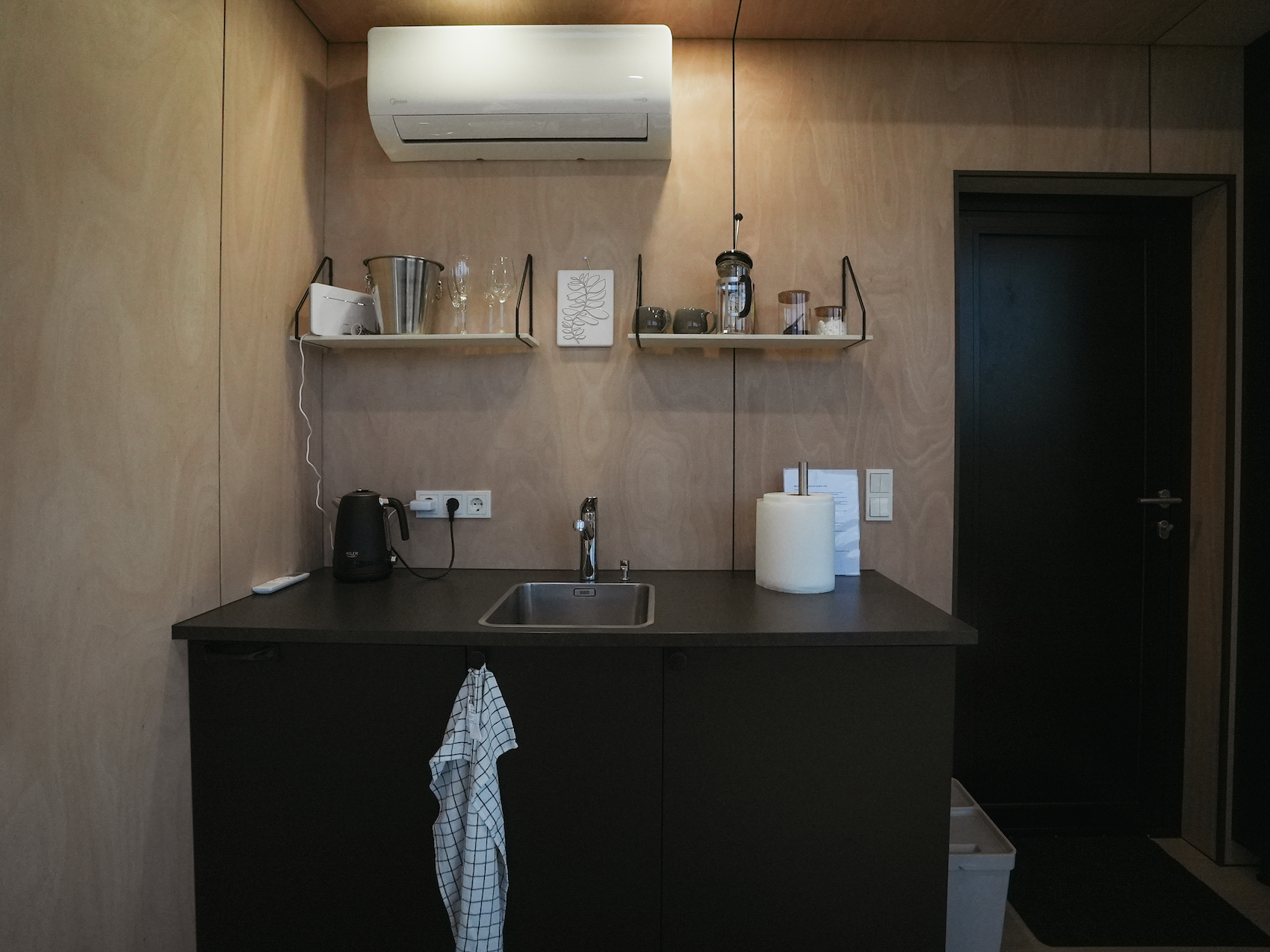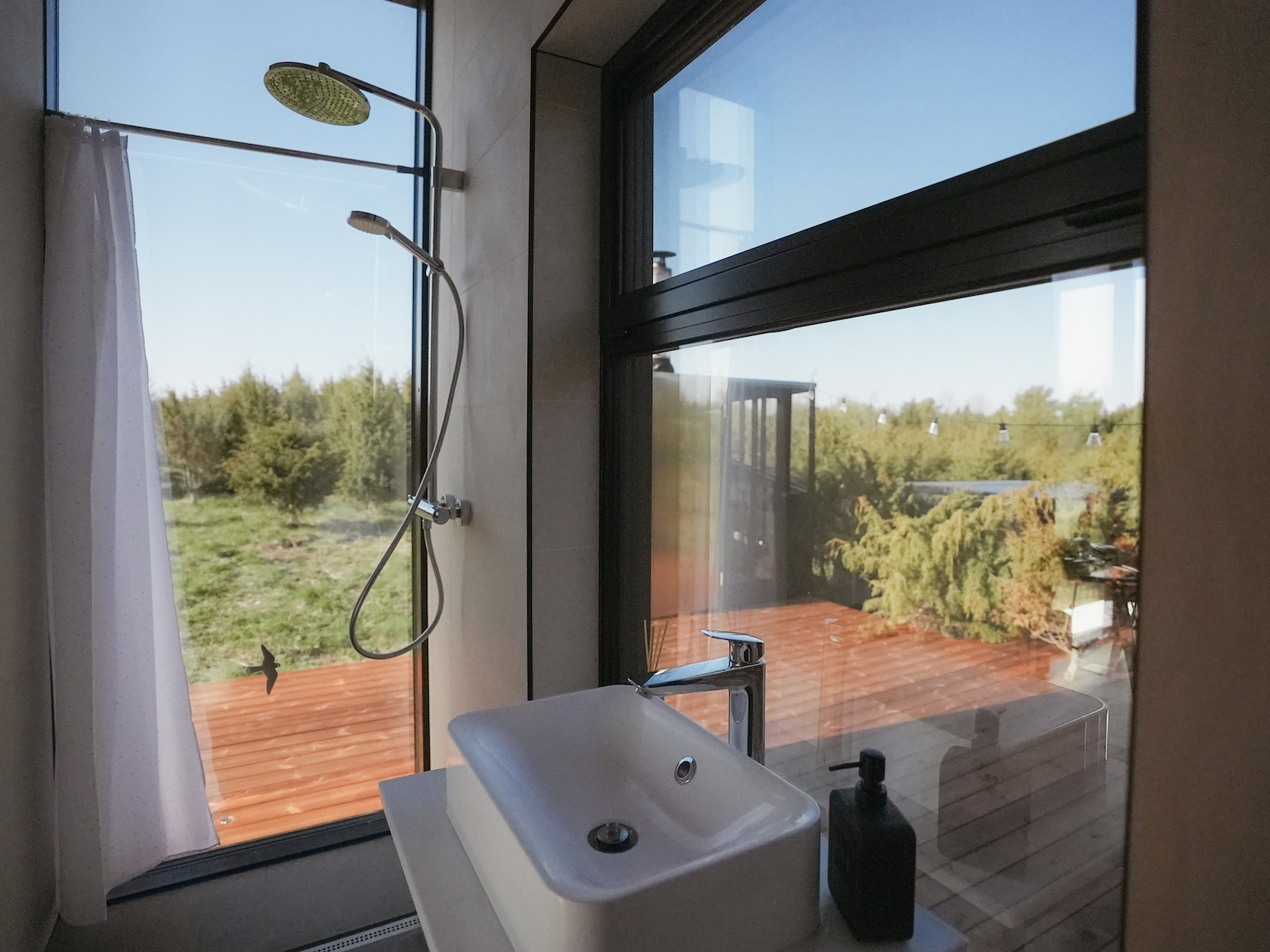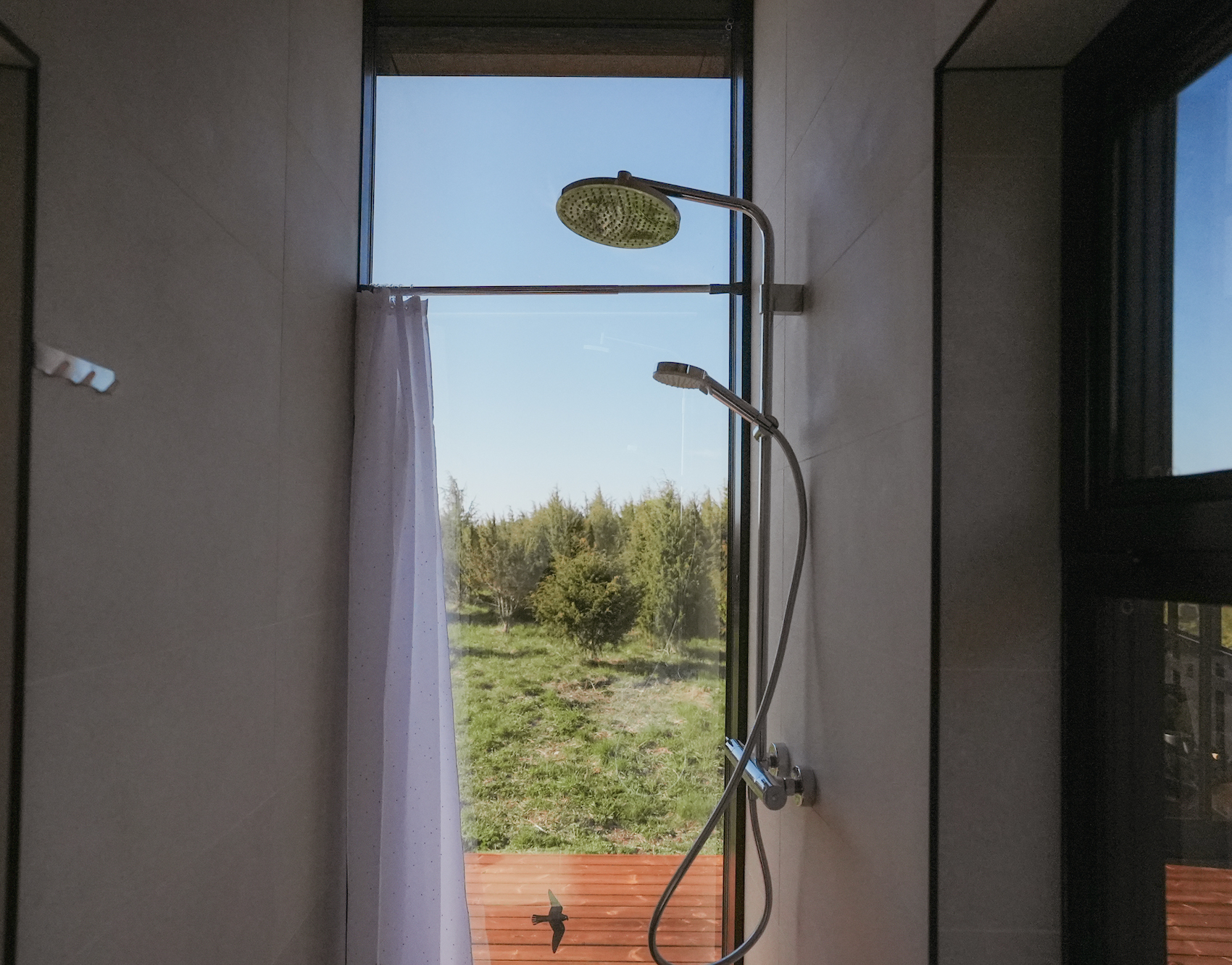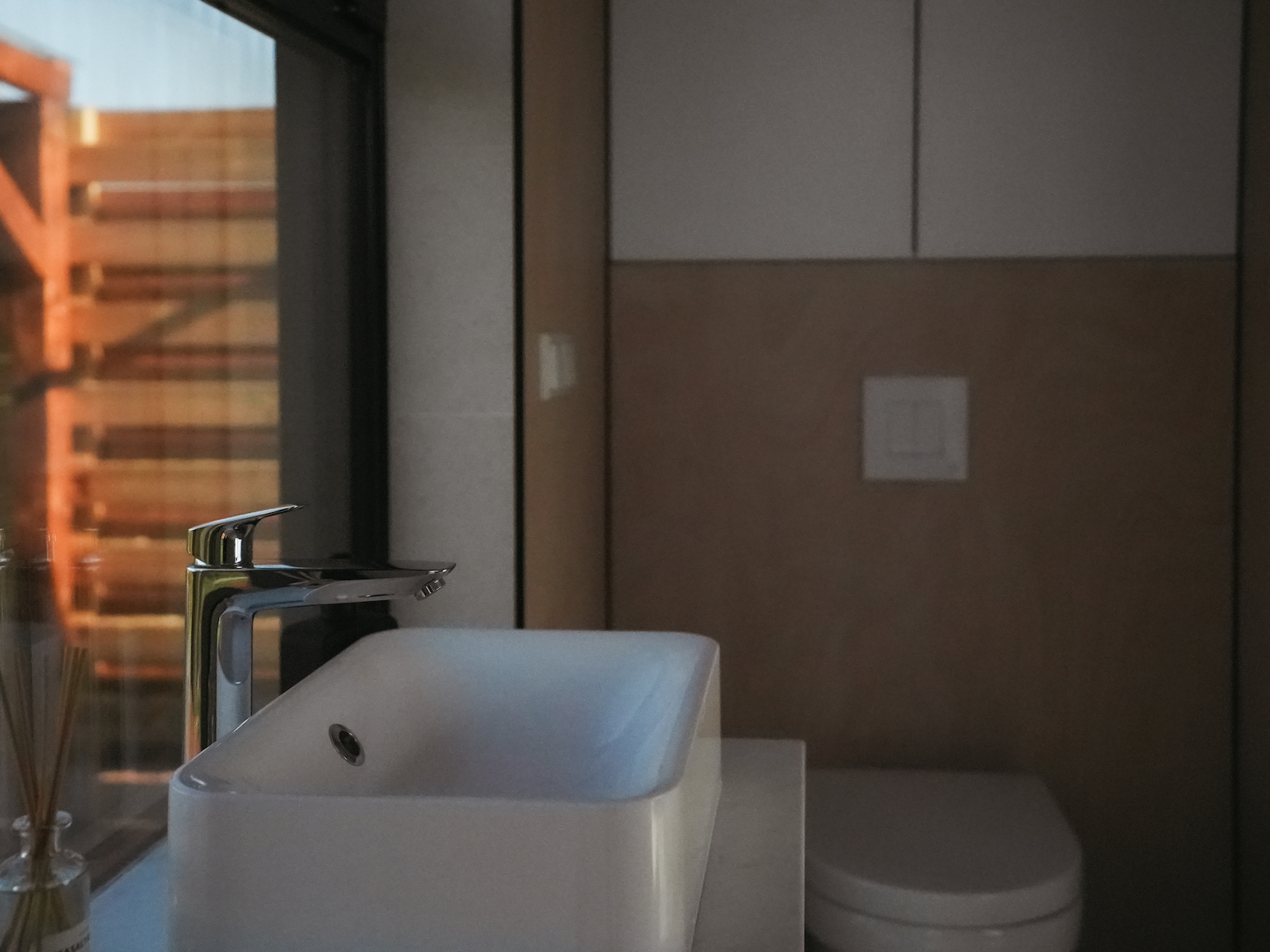 What to bring to Juniper Mini Villas?

As always, we recommend bringing your own slippers for comfortably moving around the terrace. Towels and toiletries are provided on site, and for those with long hair, we suggest bringing a hair dryer. To enjoy the terrace even in cooler weather, we also recommend bringing your own bathrobes - that way, a proper spa experience is guaranteed.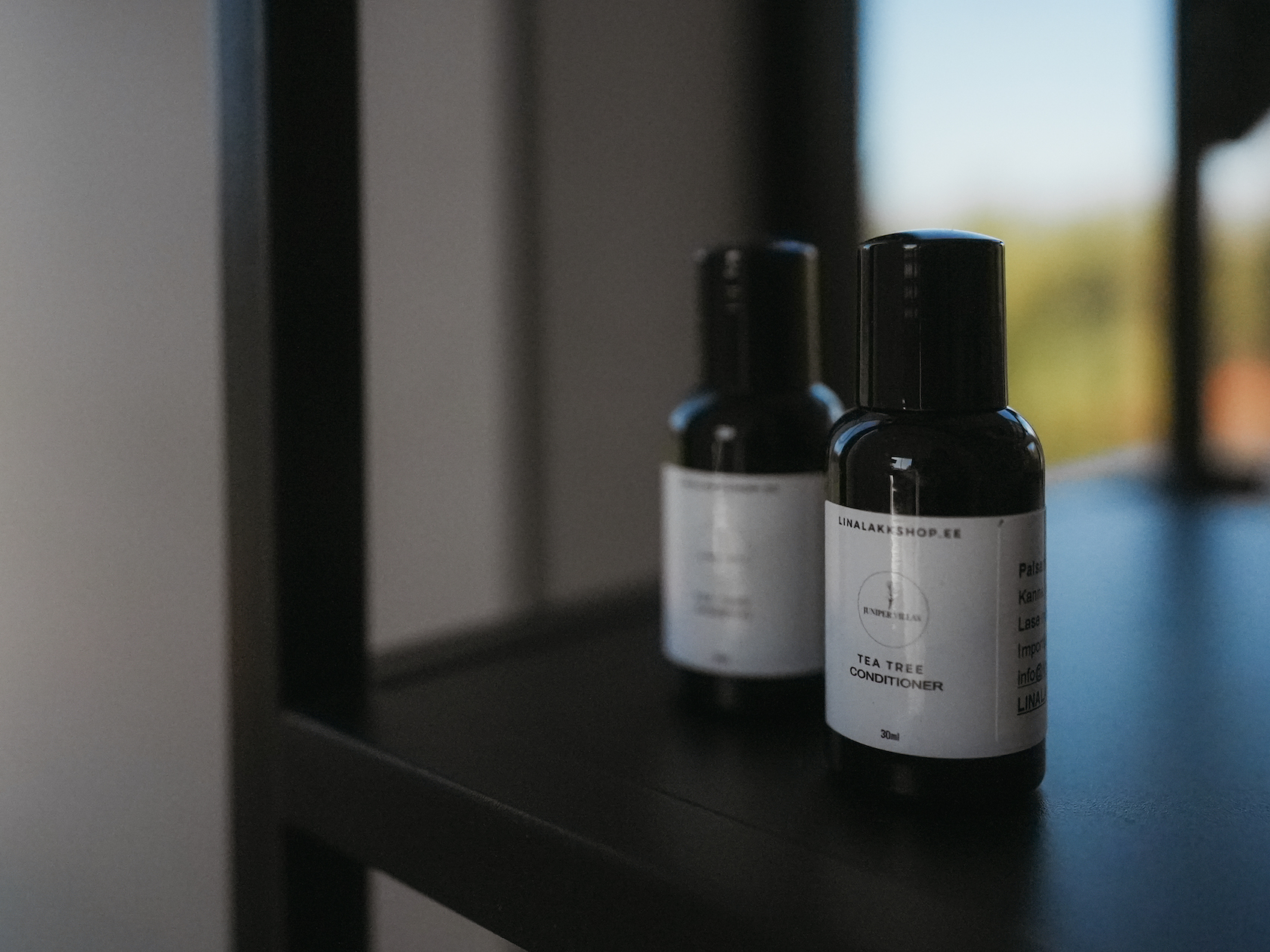 The path from the front door leads to a spacious sunny terrace with a cozy shelter and comfortable outdoor furniture as well as a gas grill.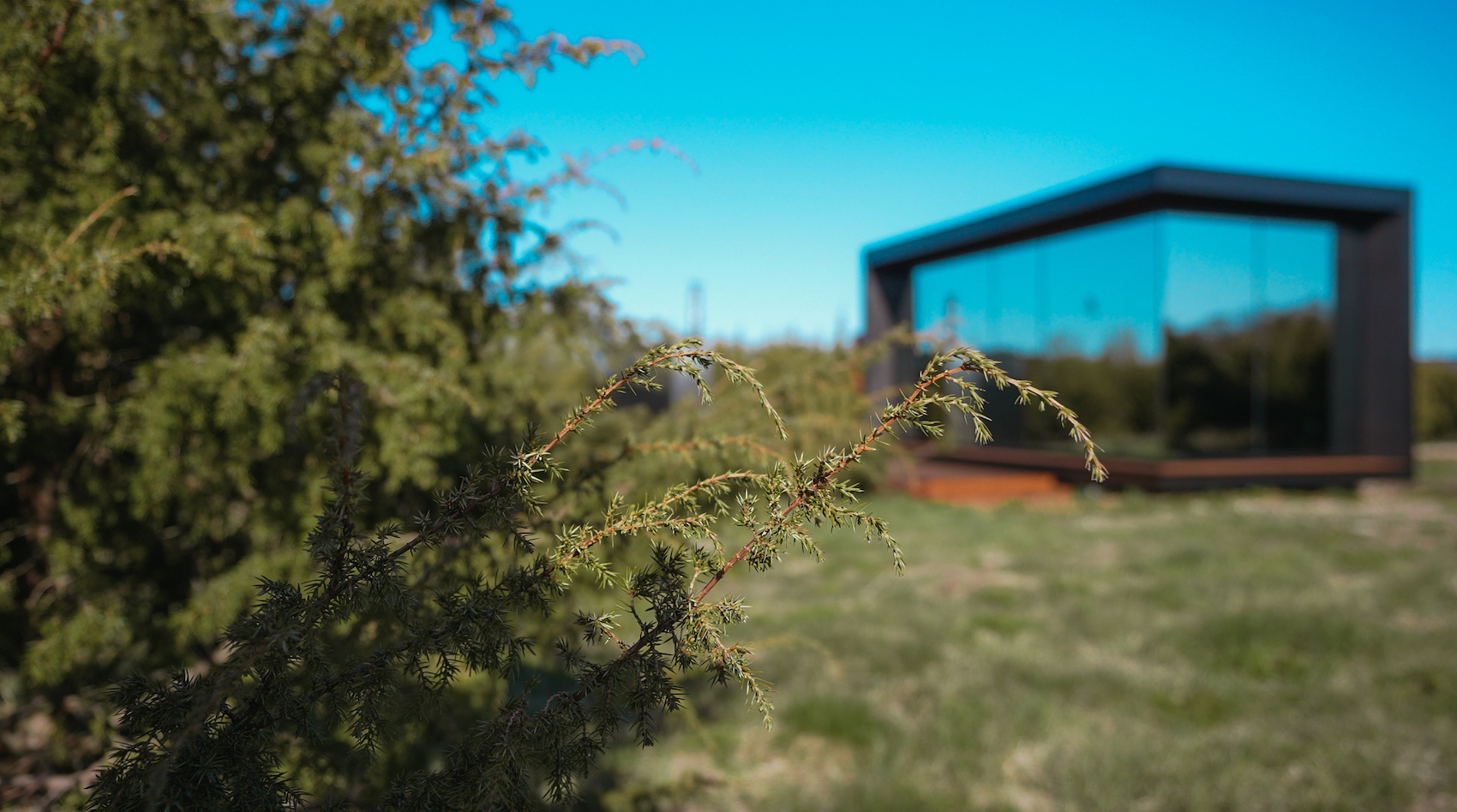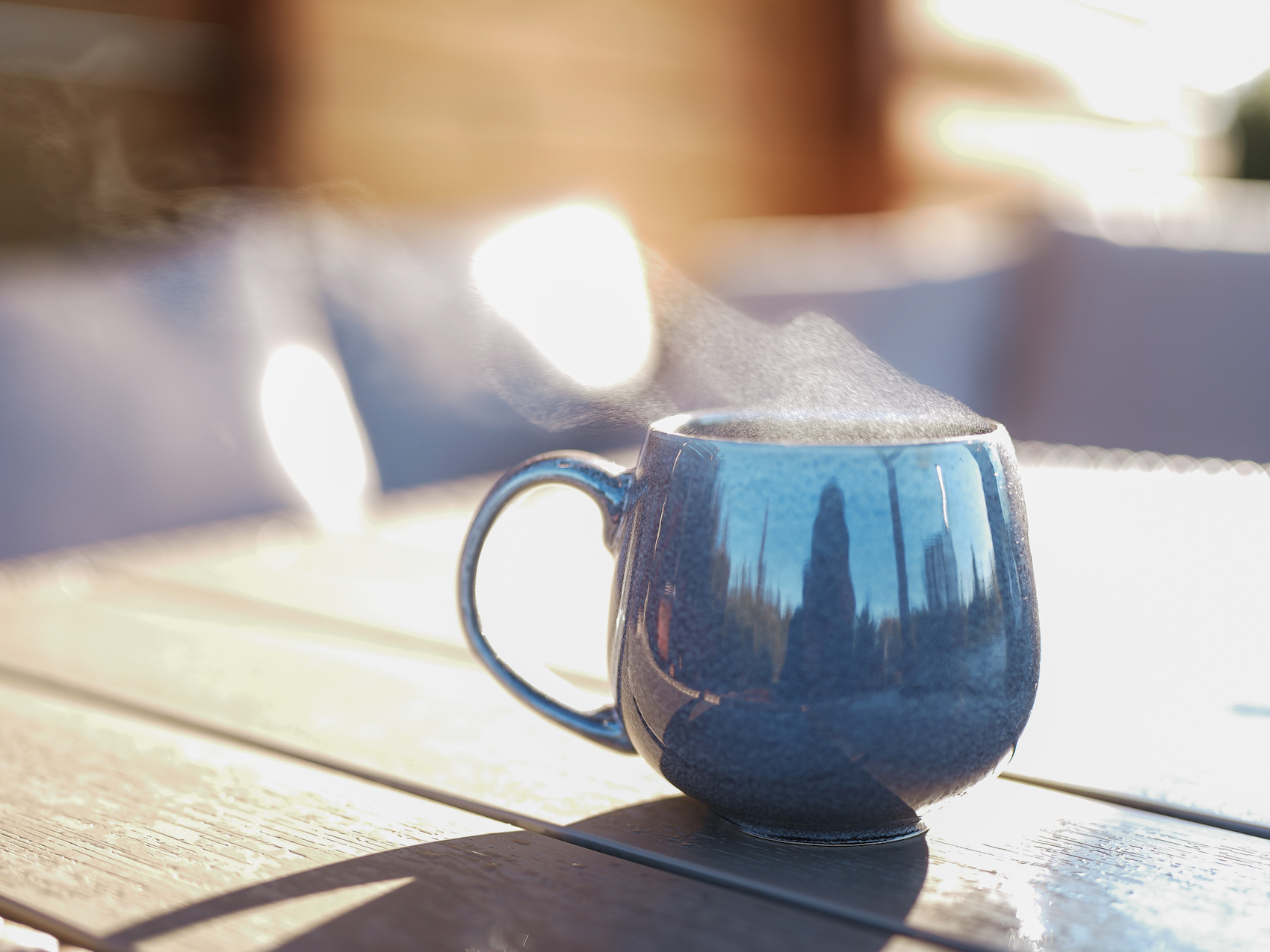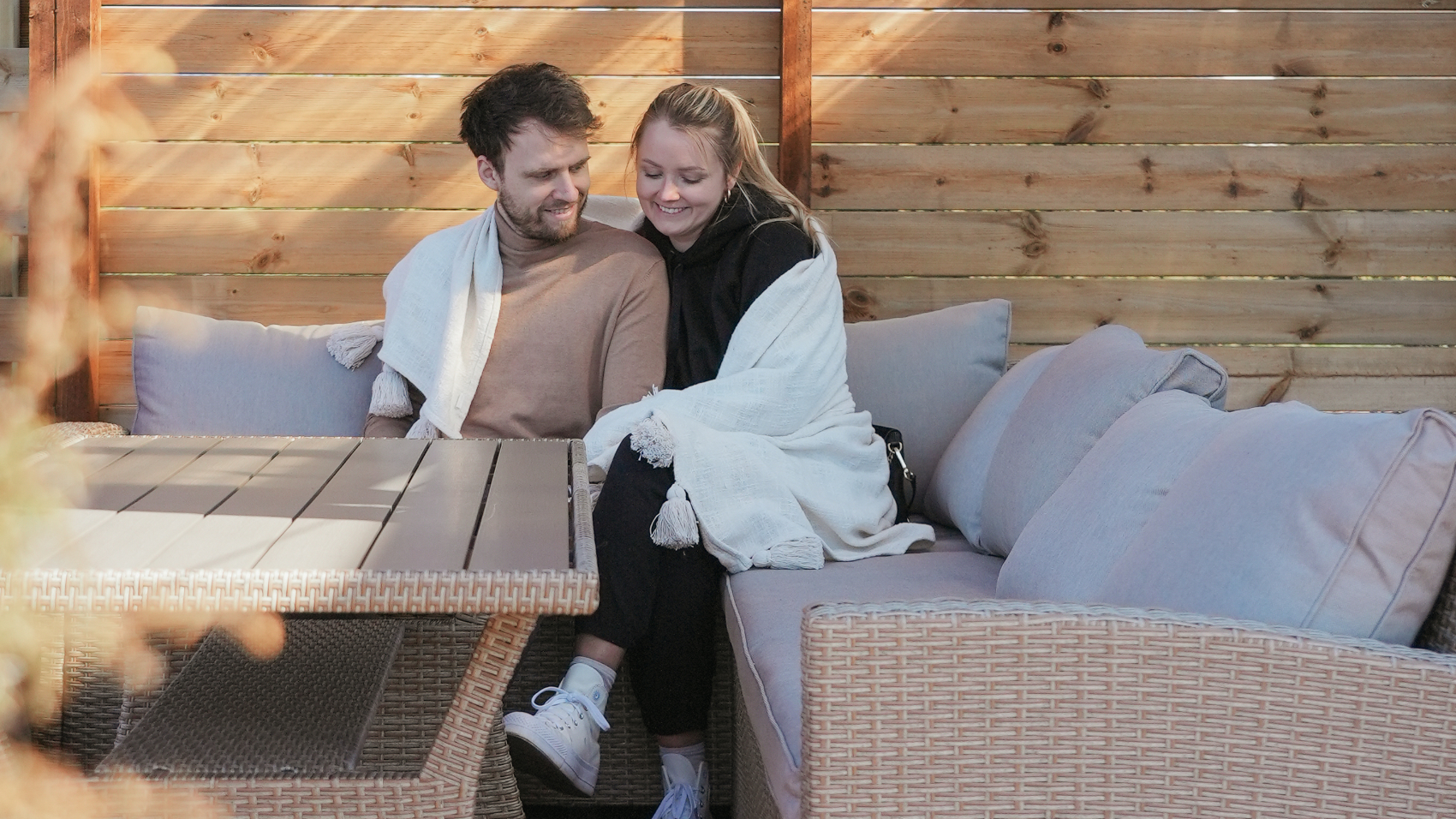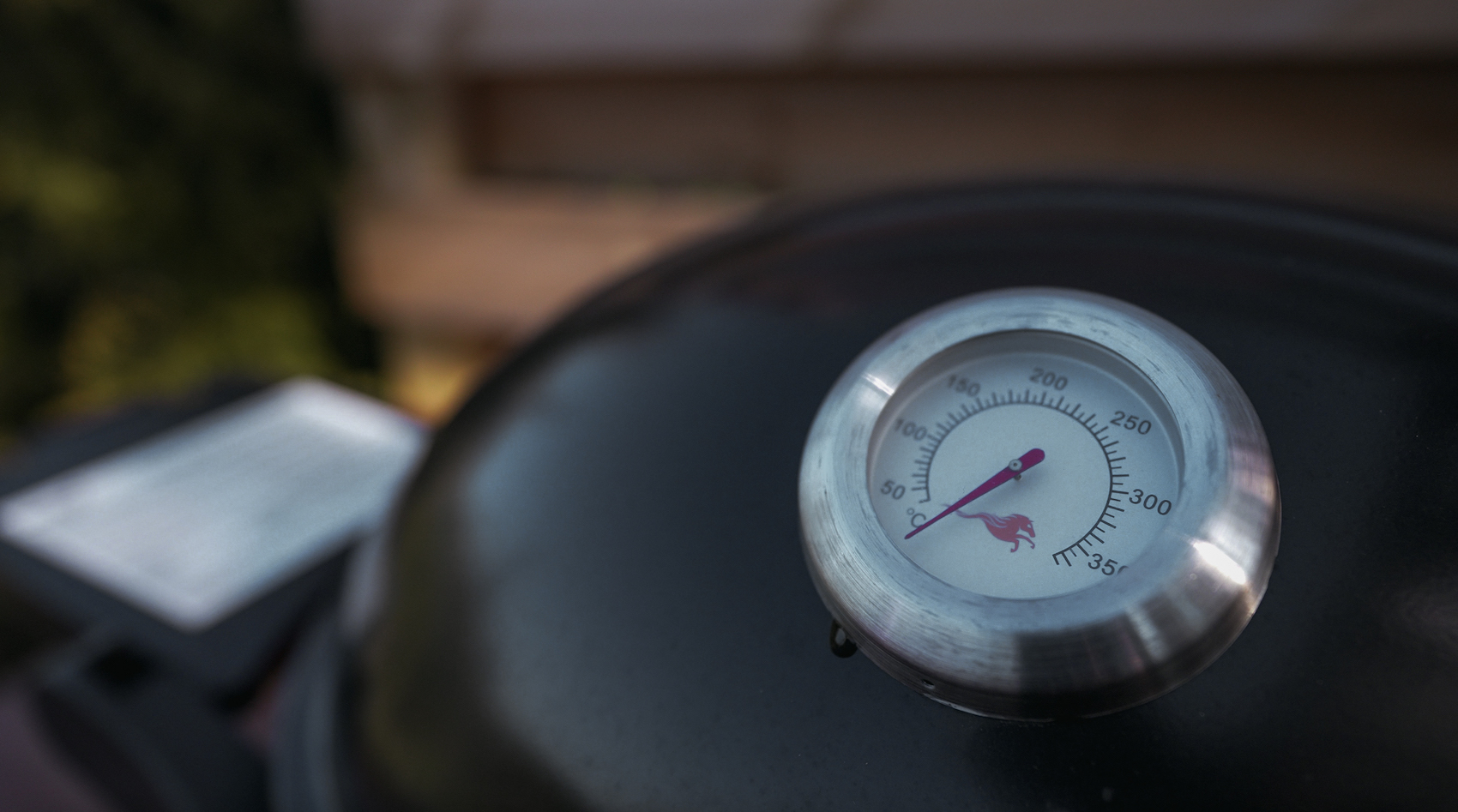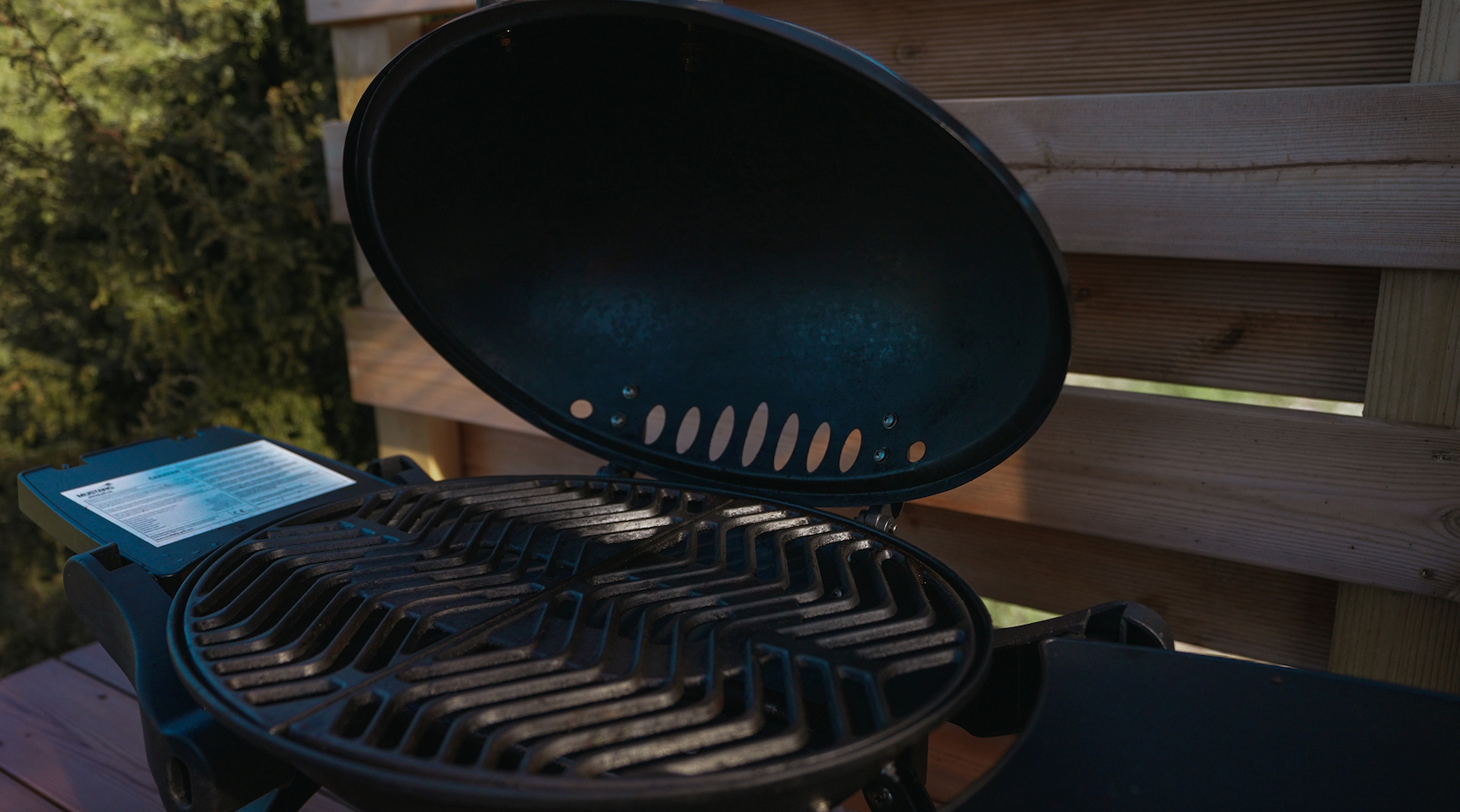 On the left side of the terrace, there is a modern sauna where you can enjoy a sauna session accompanied by birdsong, and on the right side, there is a very pleasant hot tub with various massage functions, which immediately became our favorite spot.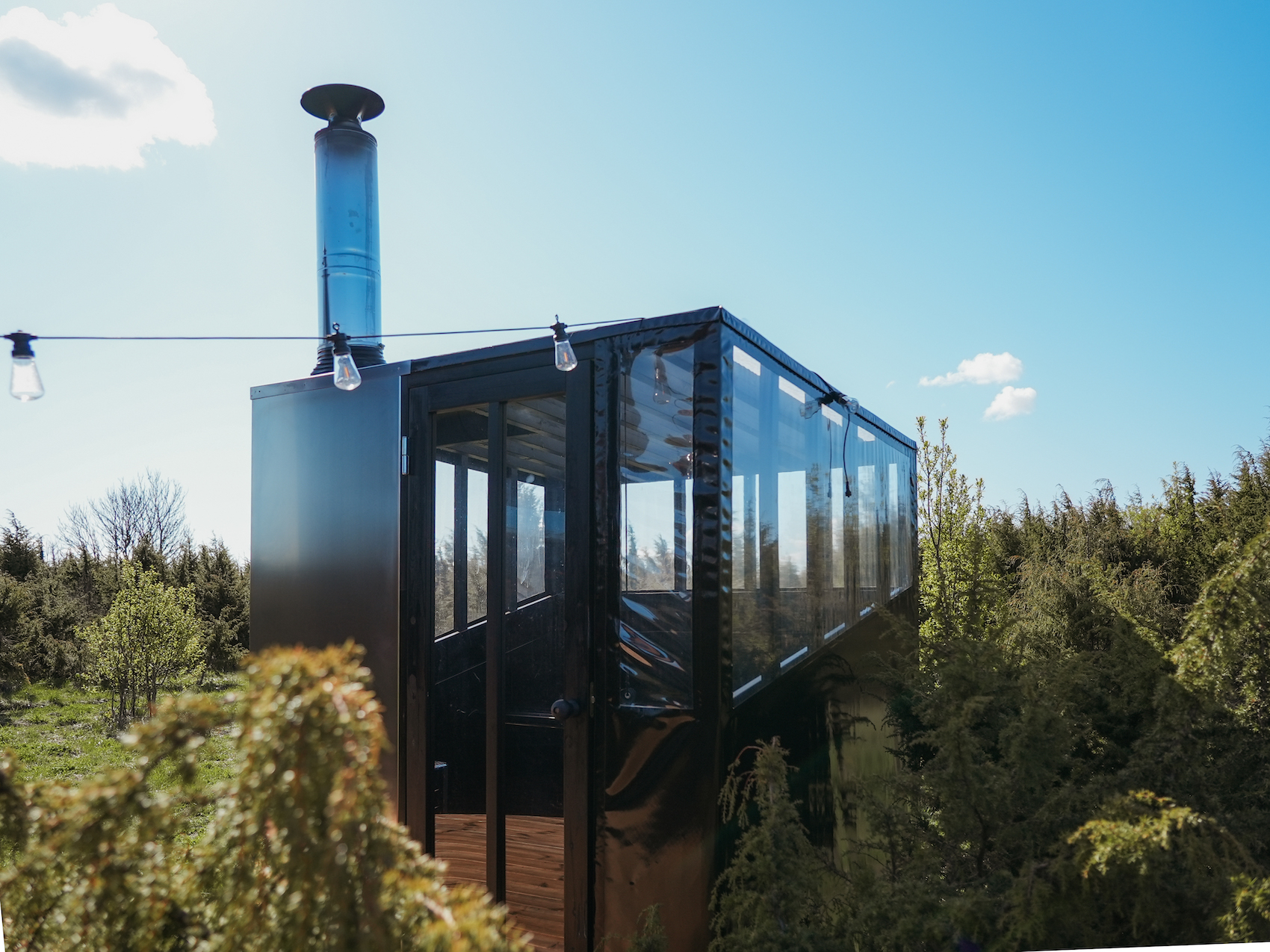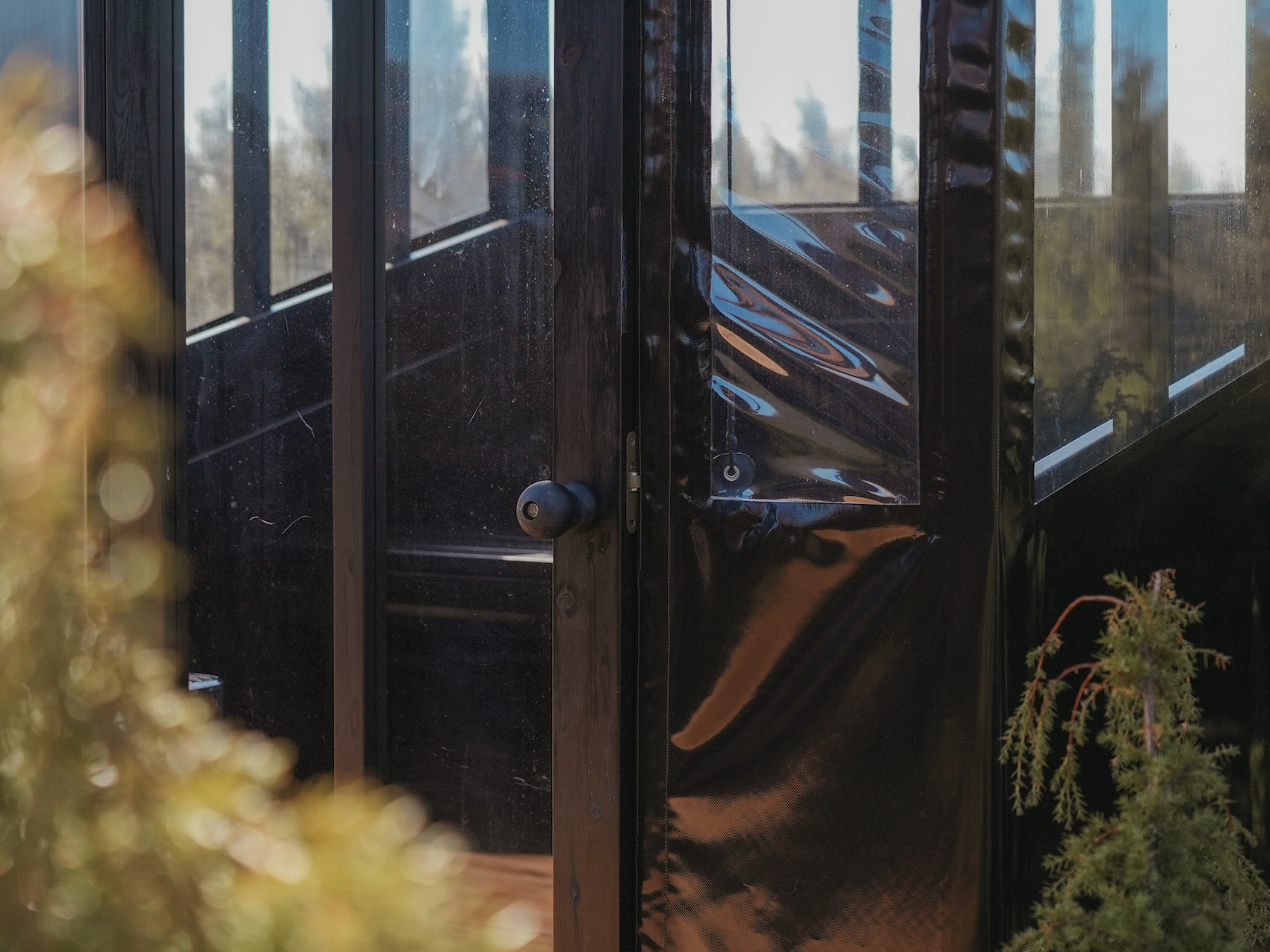 Although we have visited about 50 different holiday homes in Estonia by now, only a handful of them have had a hot tub in the middle of nature!It is your personal private spa in the middle of nature.

Sitting in the hot tub, we had undisturbed views of the greenery and sunset, accompanied by constant birdsong. In the evenings, we could almost every 10 minutes watch flocks of birds flying overhead.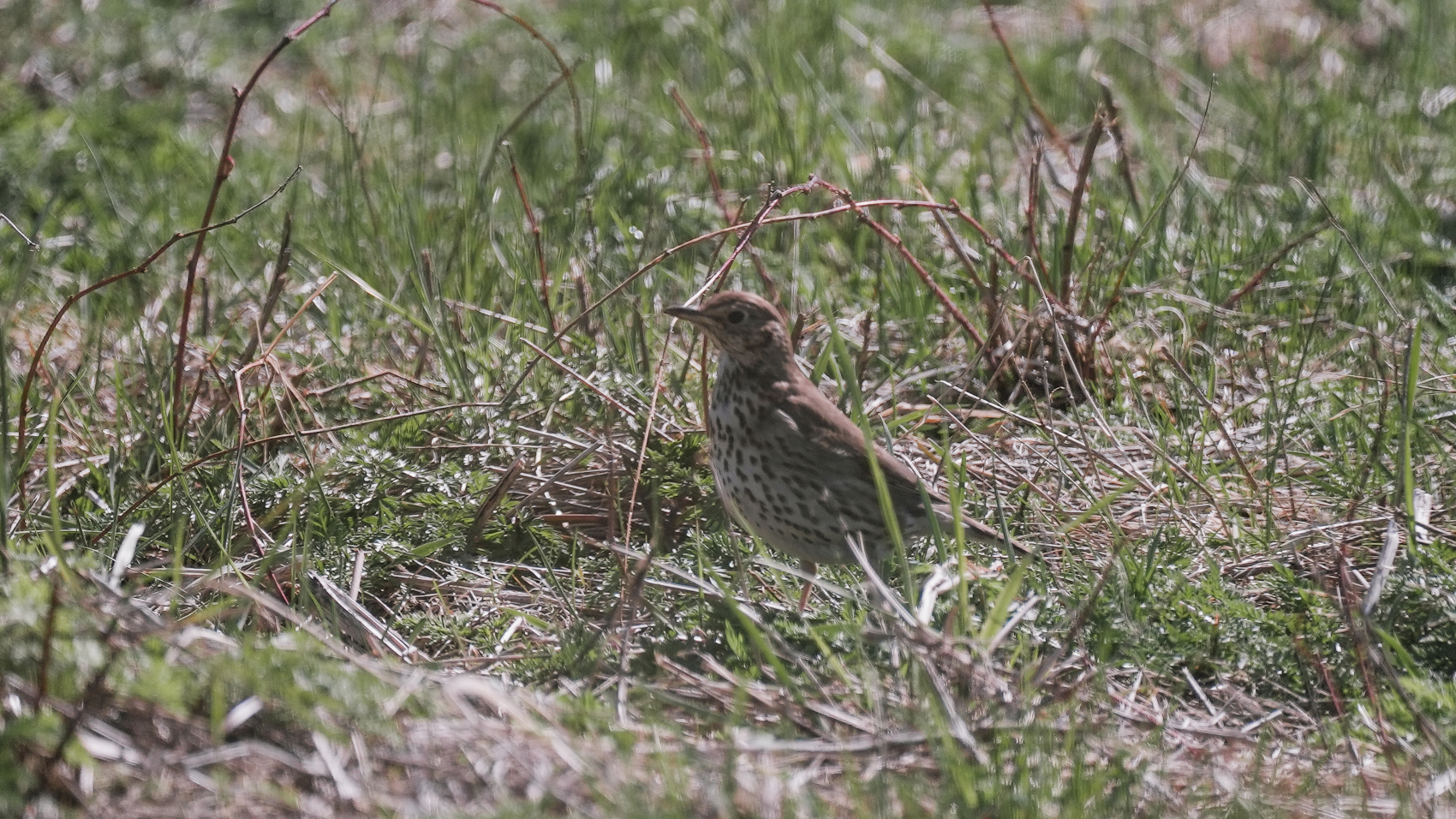 What else can you do?

Just a 10-minute drive away is the picturesque Dirhami harbor and fish restaurant, which makes you feel like you've landed on the Mediterranean coast, where you can enjoy fresh local fish. Dirhami fish restaurant's cod fillet is definitely one of the best in Estonia :)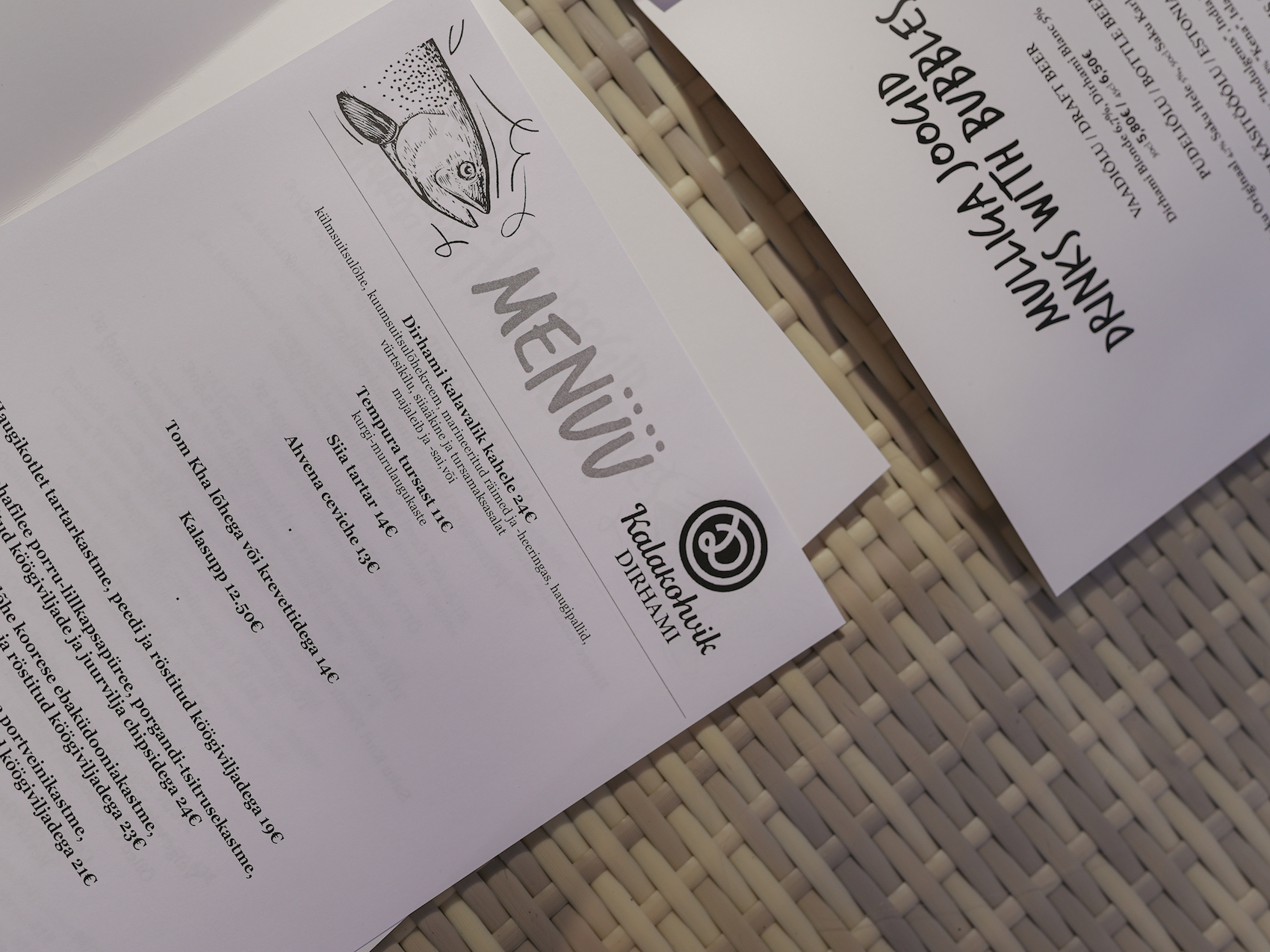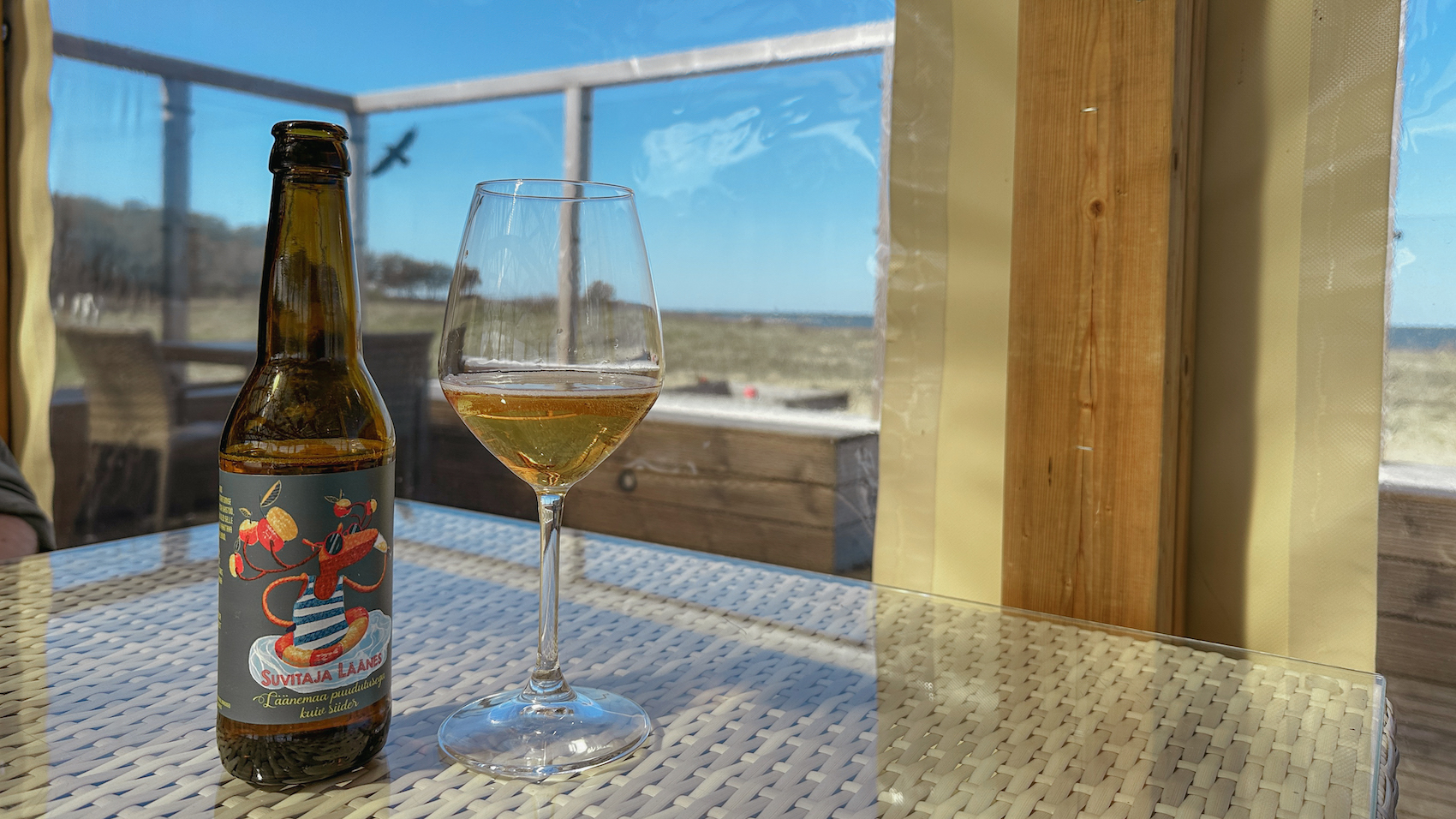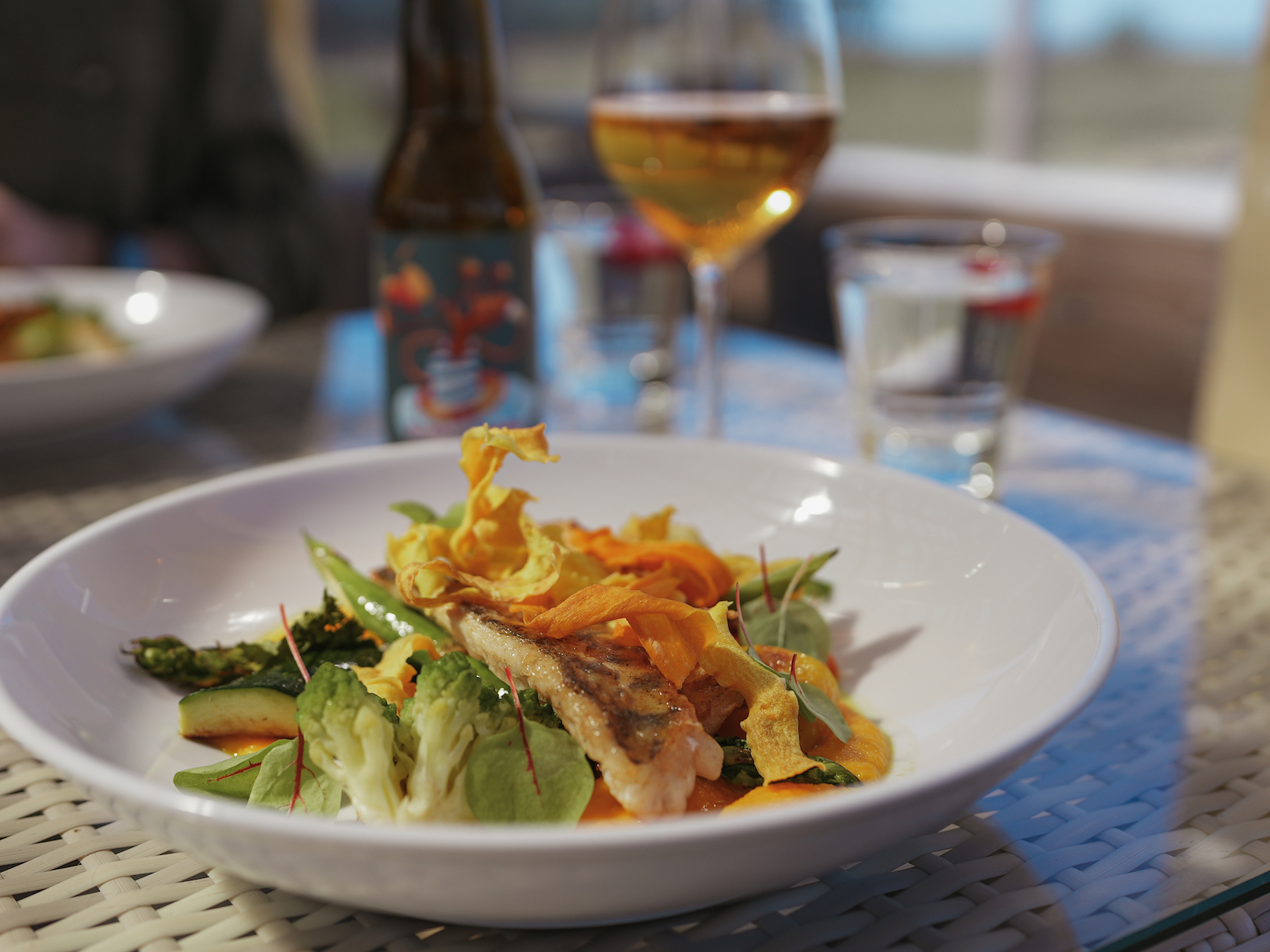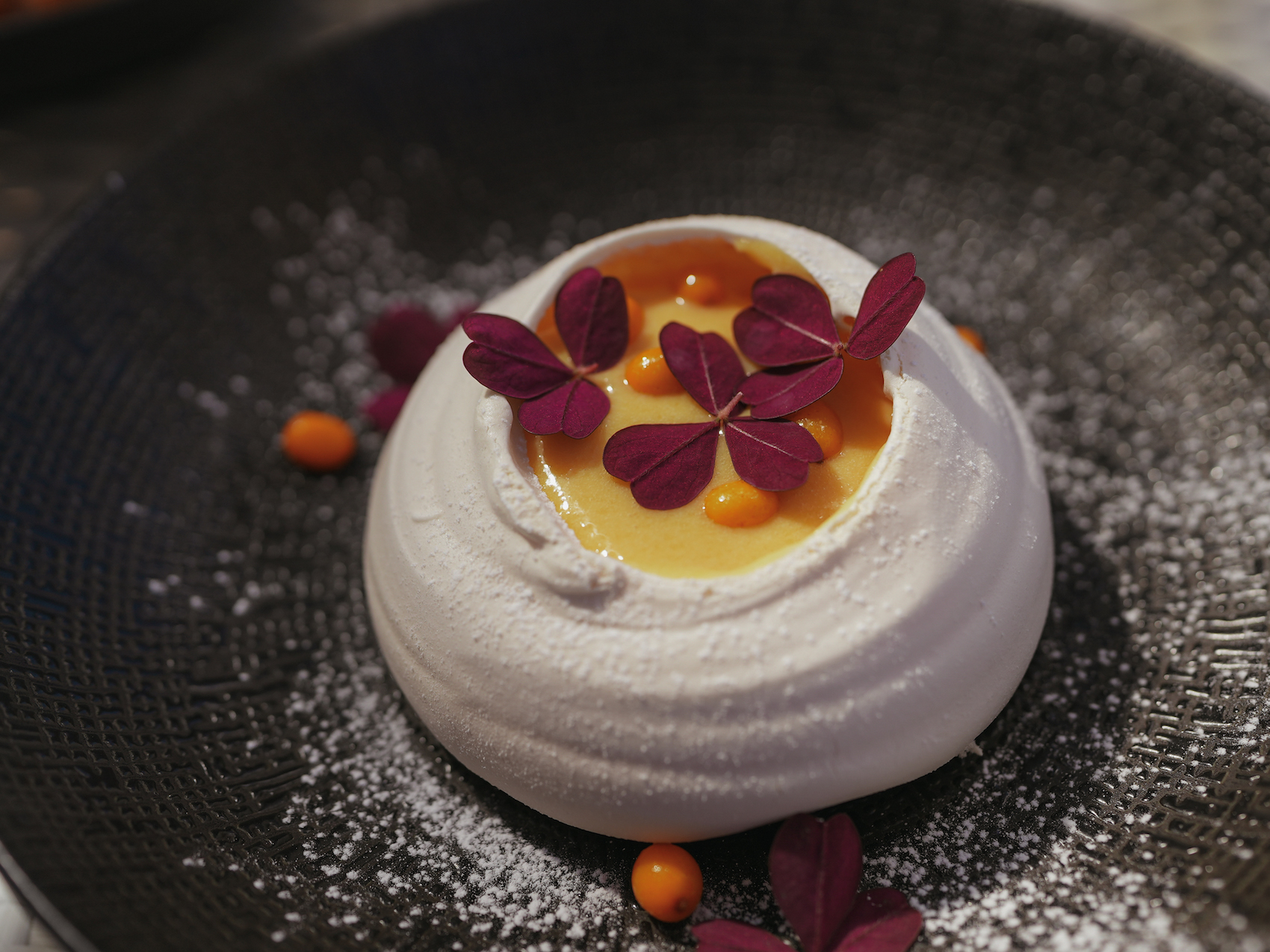 For active vacation enthusiasts, we definitely recommend taking on the Liivanõmme hiking trail in addition to discovering Dirhami's seaside, which is one of the nicest educational trails we have visited lately. You can find more ideas on Juniper's website.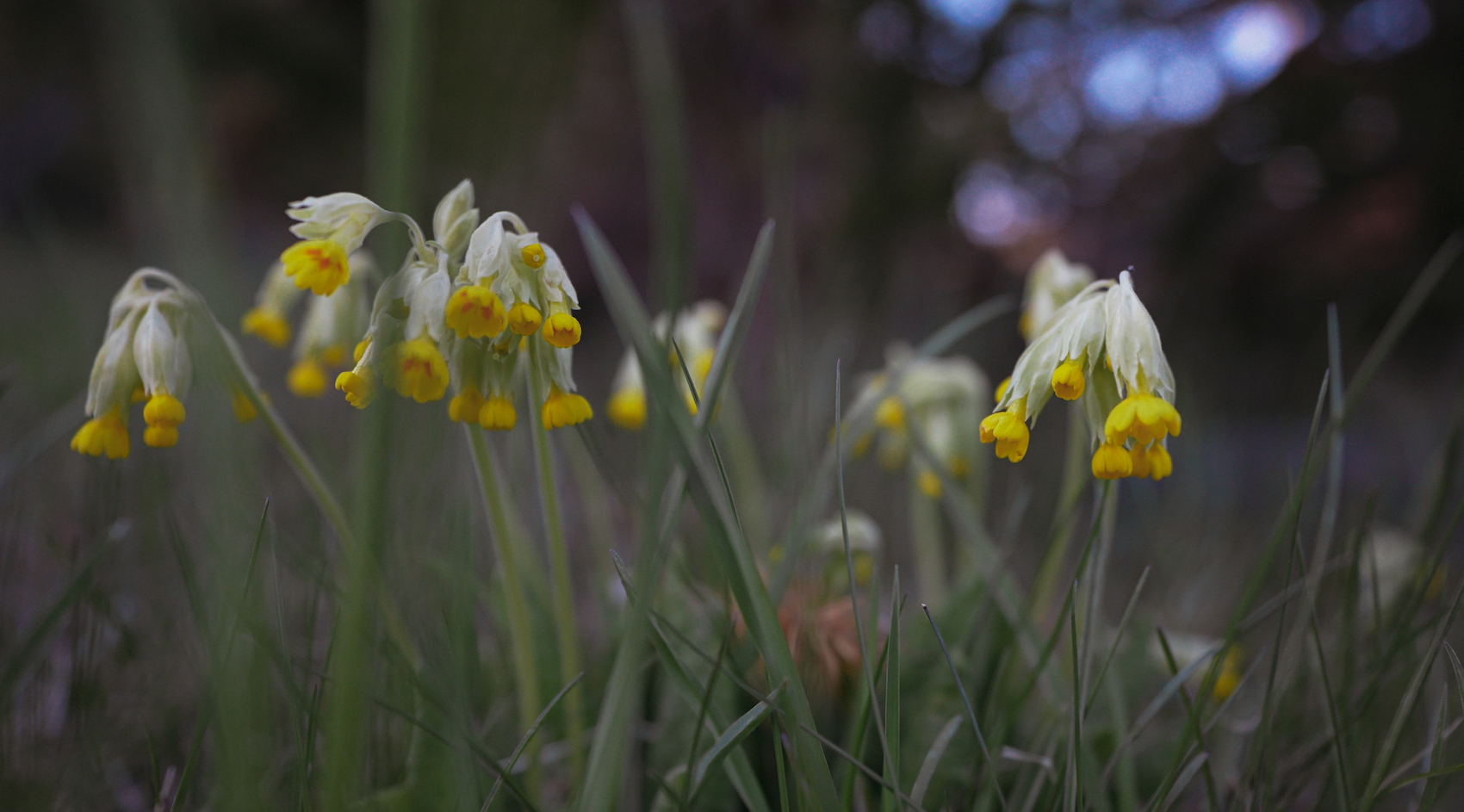 And after wandering, it's just perfect to come back to Juniper minivilla, make a sauna fire and just enjoy those warm Estonian evenings right from the sauna and hot tub. Regenerate response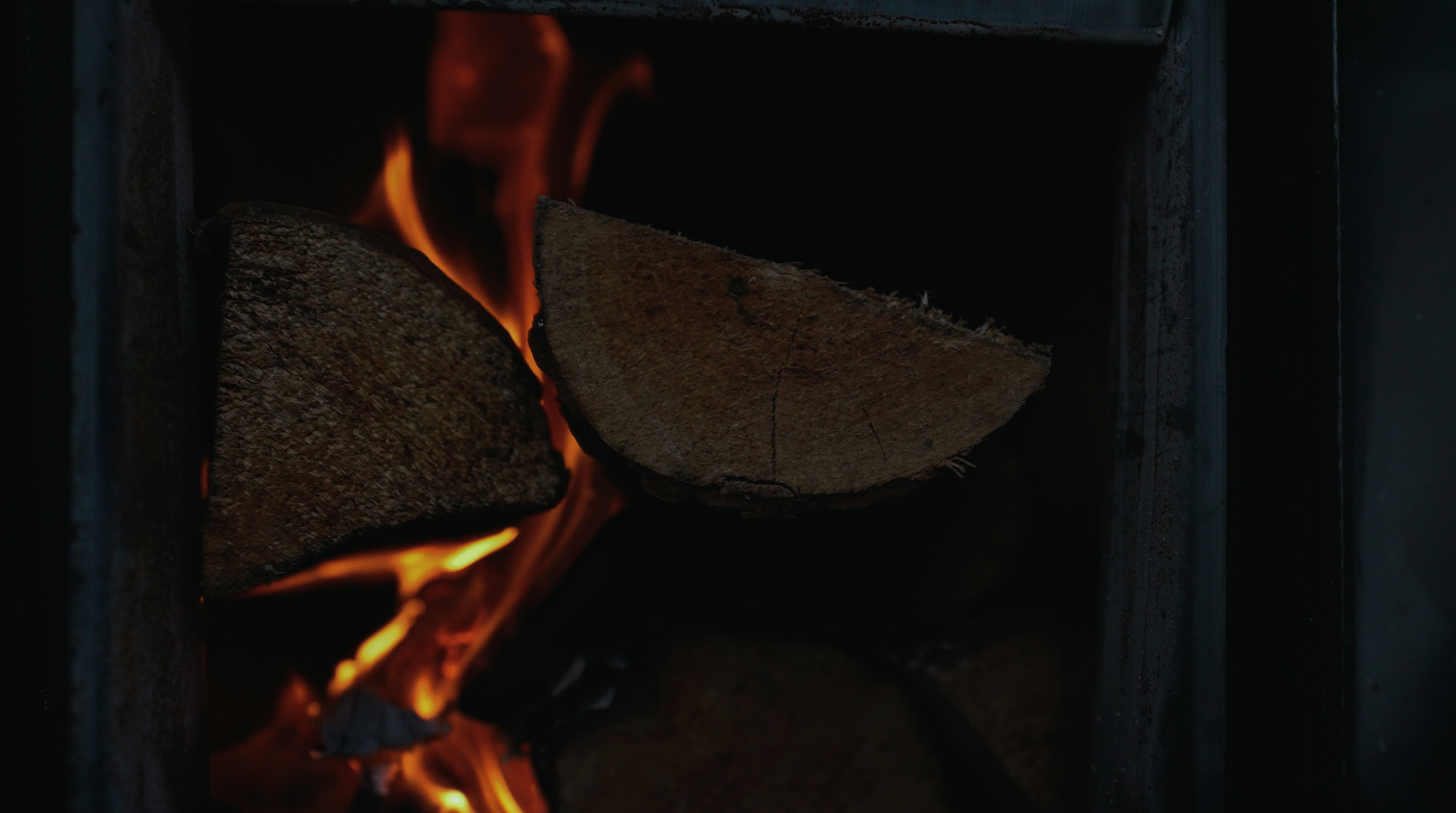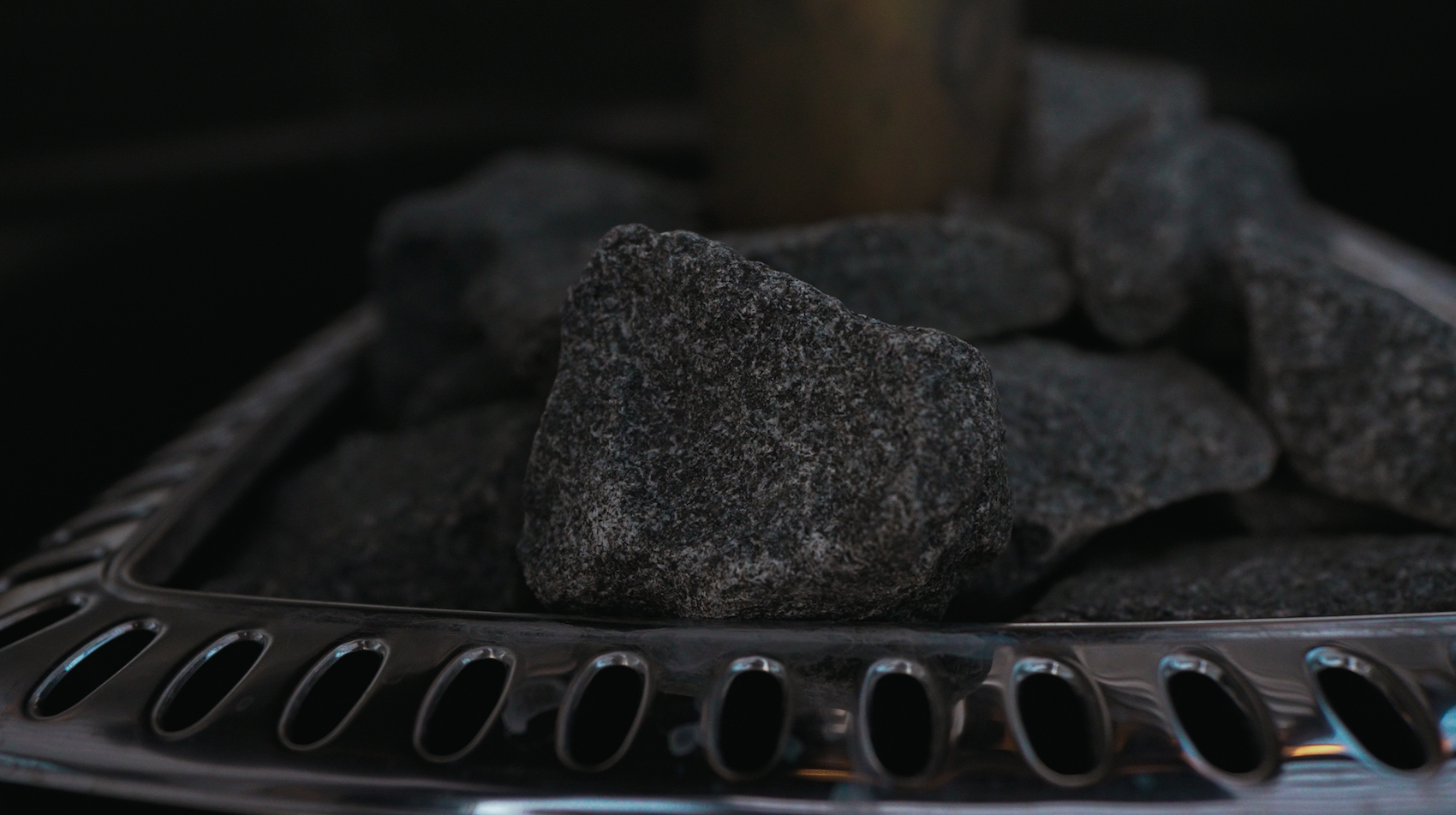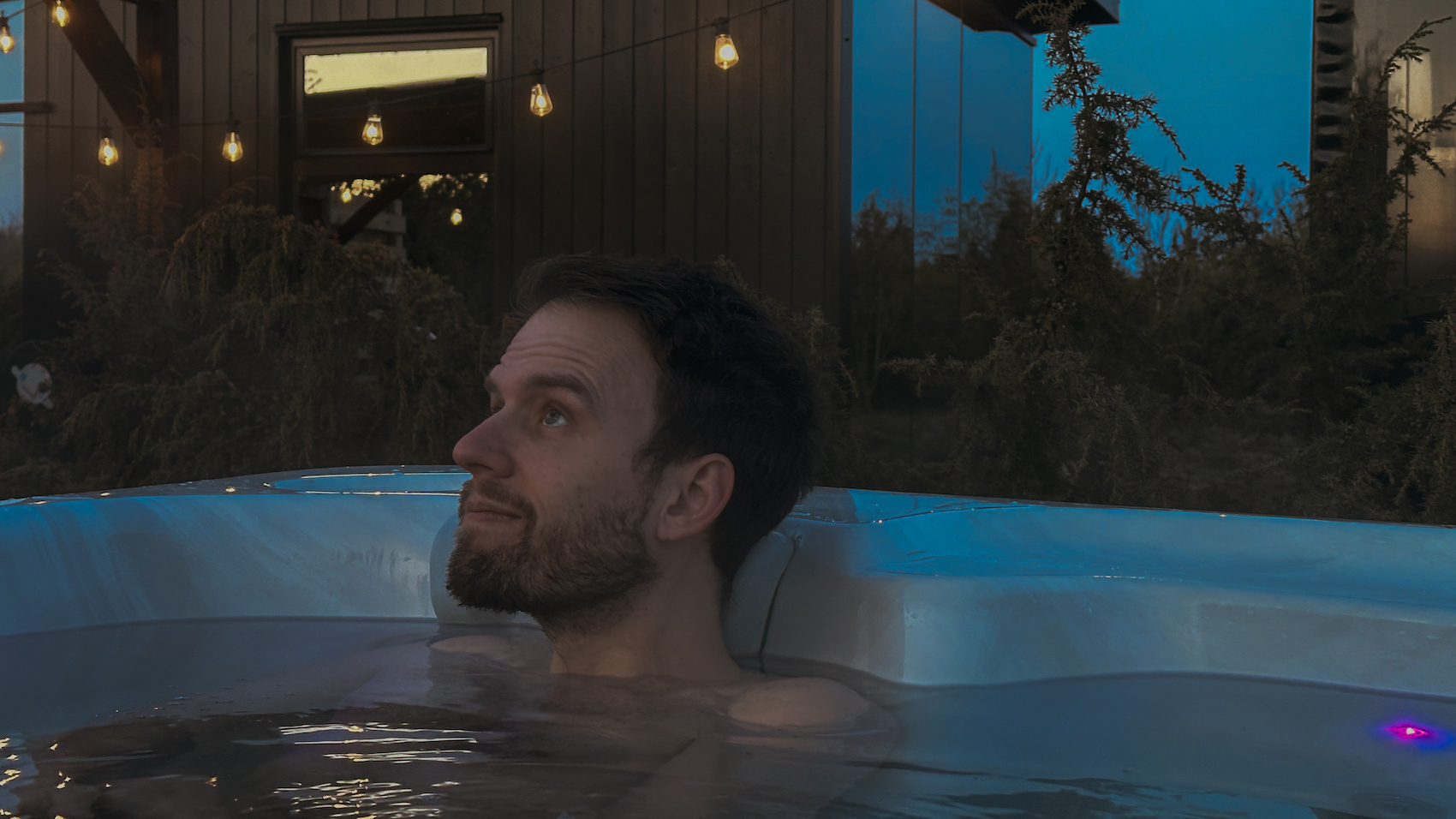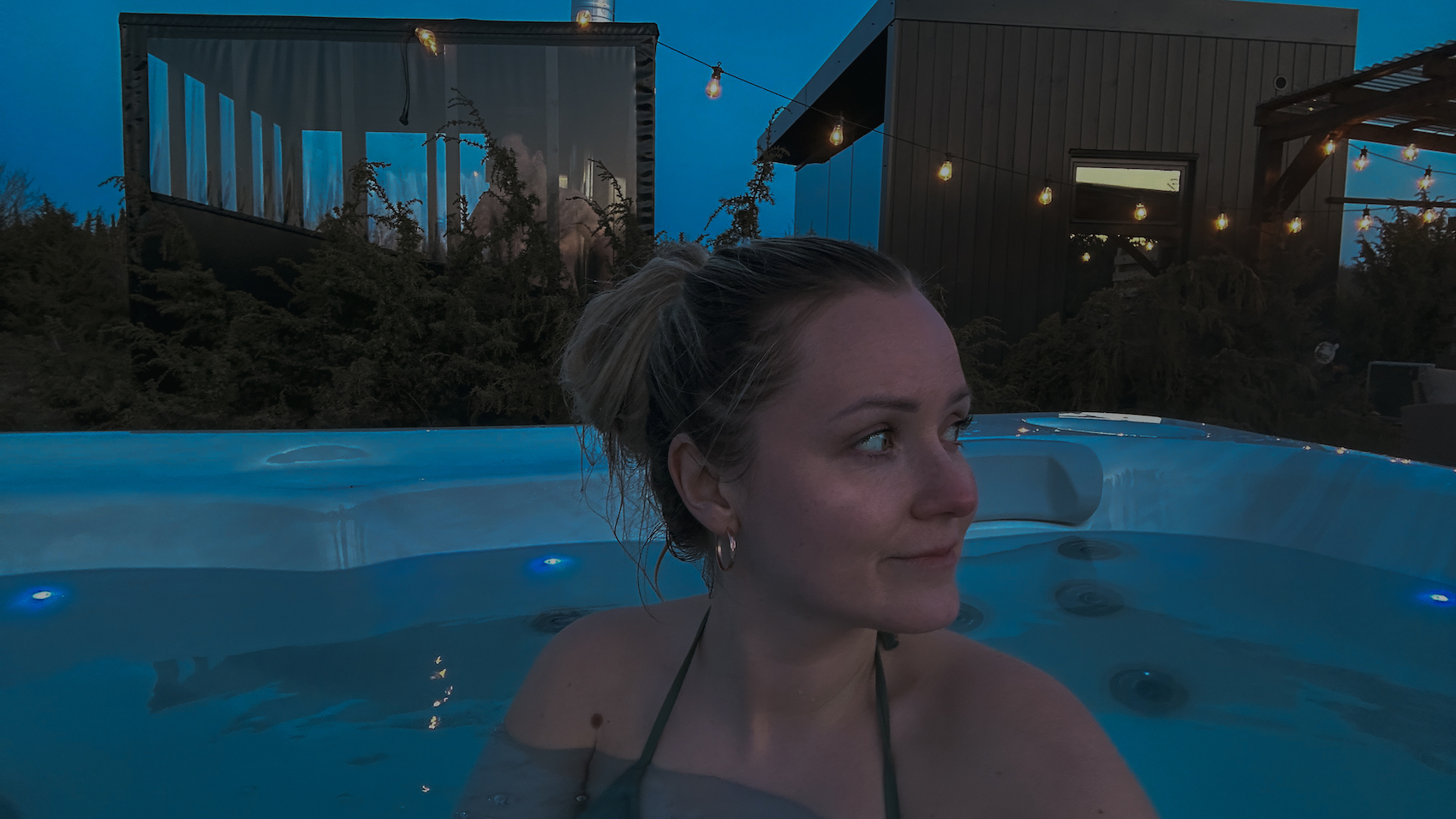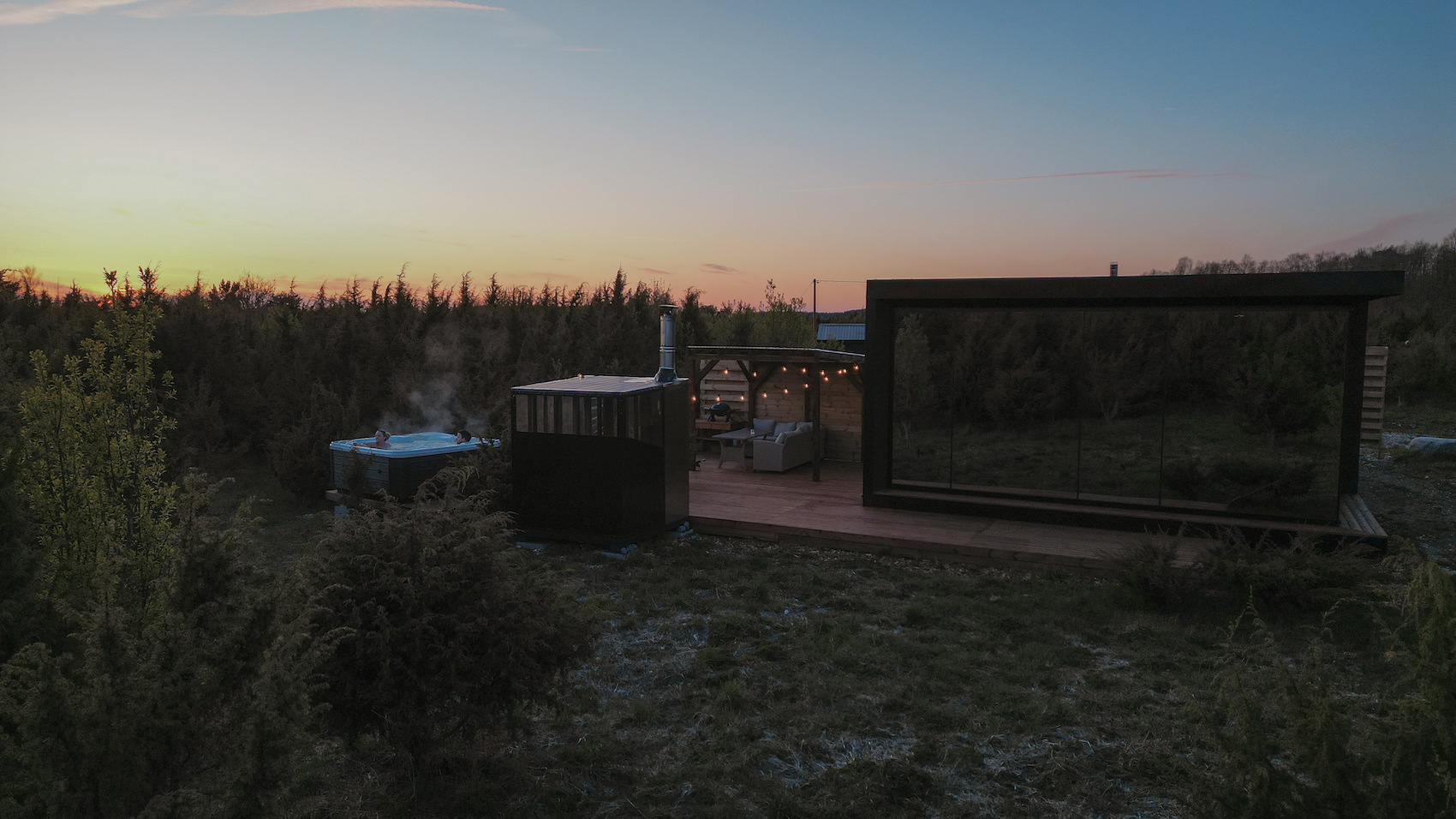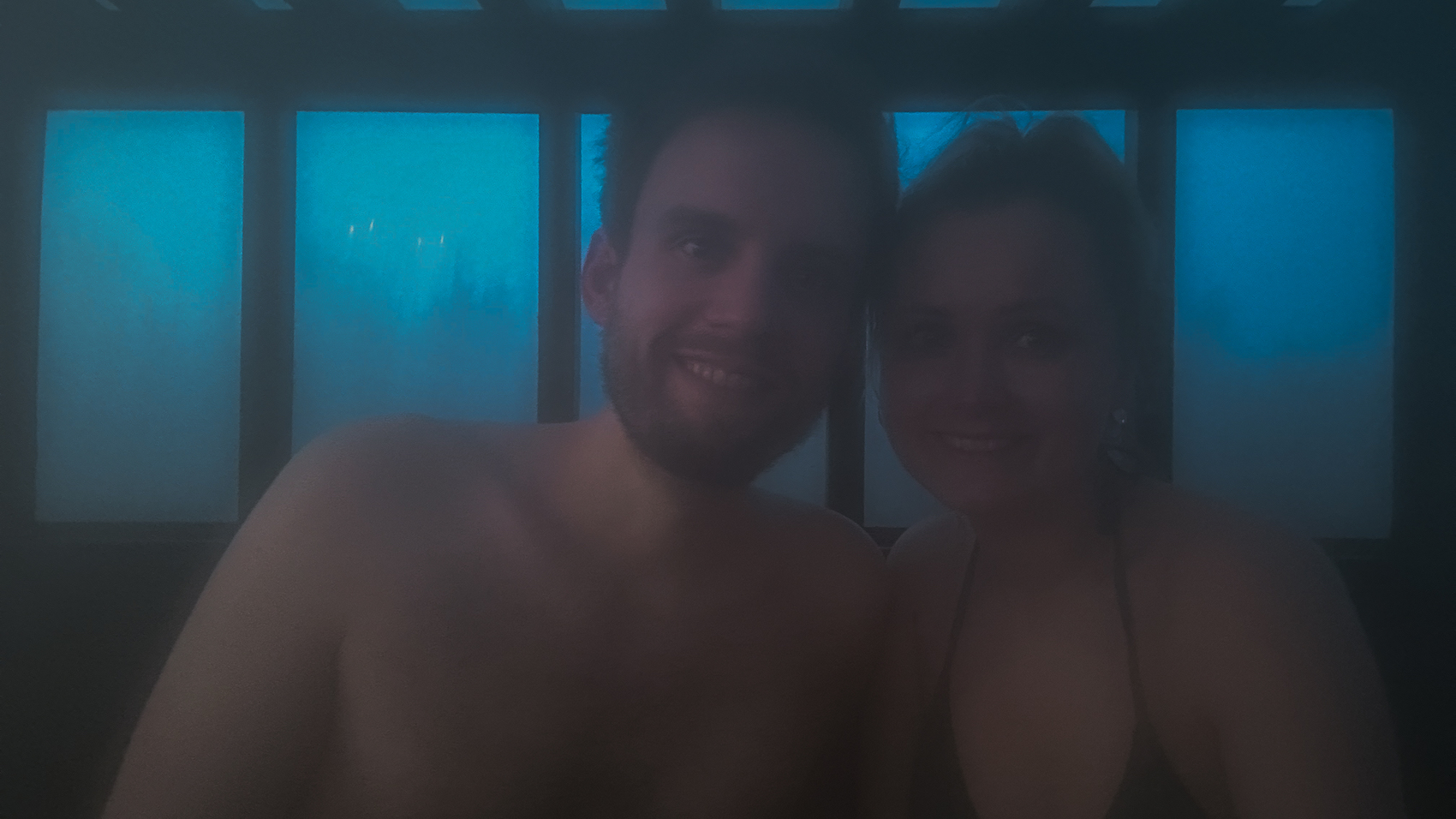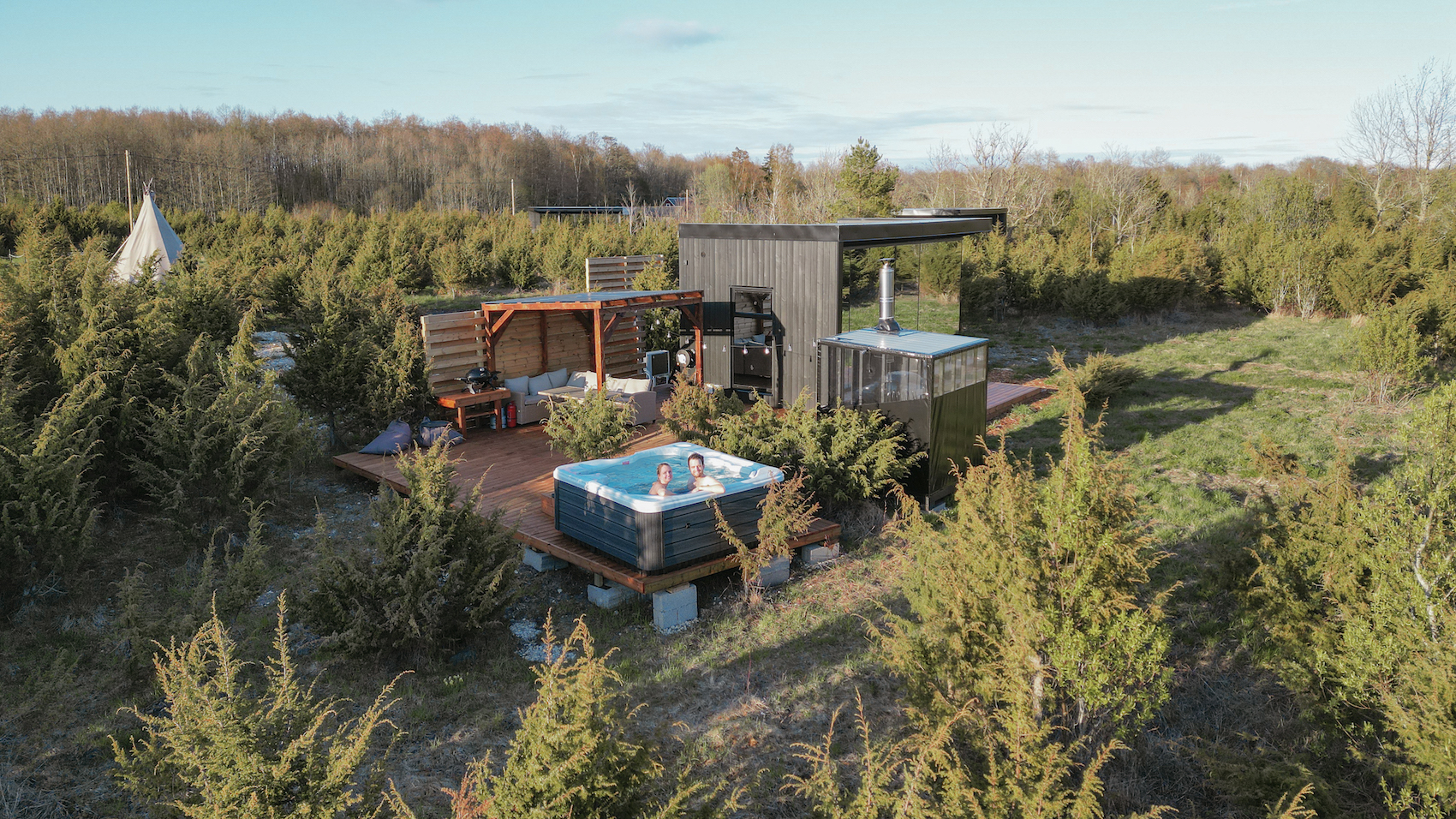 Juniper Delux minivilla will definitely be remembered as one of the most comfortable and nature-friendly vacation homes within a 100km radius of Tallinn. The combination of large windows, a sunny terrace, and a sauna and hot tub in the middle of undisturbed beautiful Estonian nature make it one of the most special stopovers we have encountered on our journey so far.

Book your stay at the Juniper Delux minivilla in: HERE

See more of our travels and stories in Instagram!
Safe travels!
Liis and Ben