Vintse Villa for a perfect family getaway
Vintse Villa is actually one of two rental villast that are roughly an hour drive away from Tallinn, Estonia.

Quite often we are asked for cabin recommendations for a family vacation in Estonia, but since we ourselves do not have kids and prefer Estonian holiday homes with a water nearby, we don't have much advice. Luckily our path took us to Vintse Villa which is one good recommendation for families looking for a scenic and safe cottage in Estonia. There is a sea 500m away, behind a small forest, so the kids can safely play around the house without you needing to worry.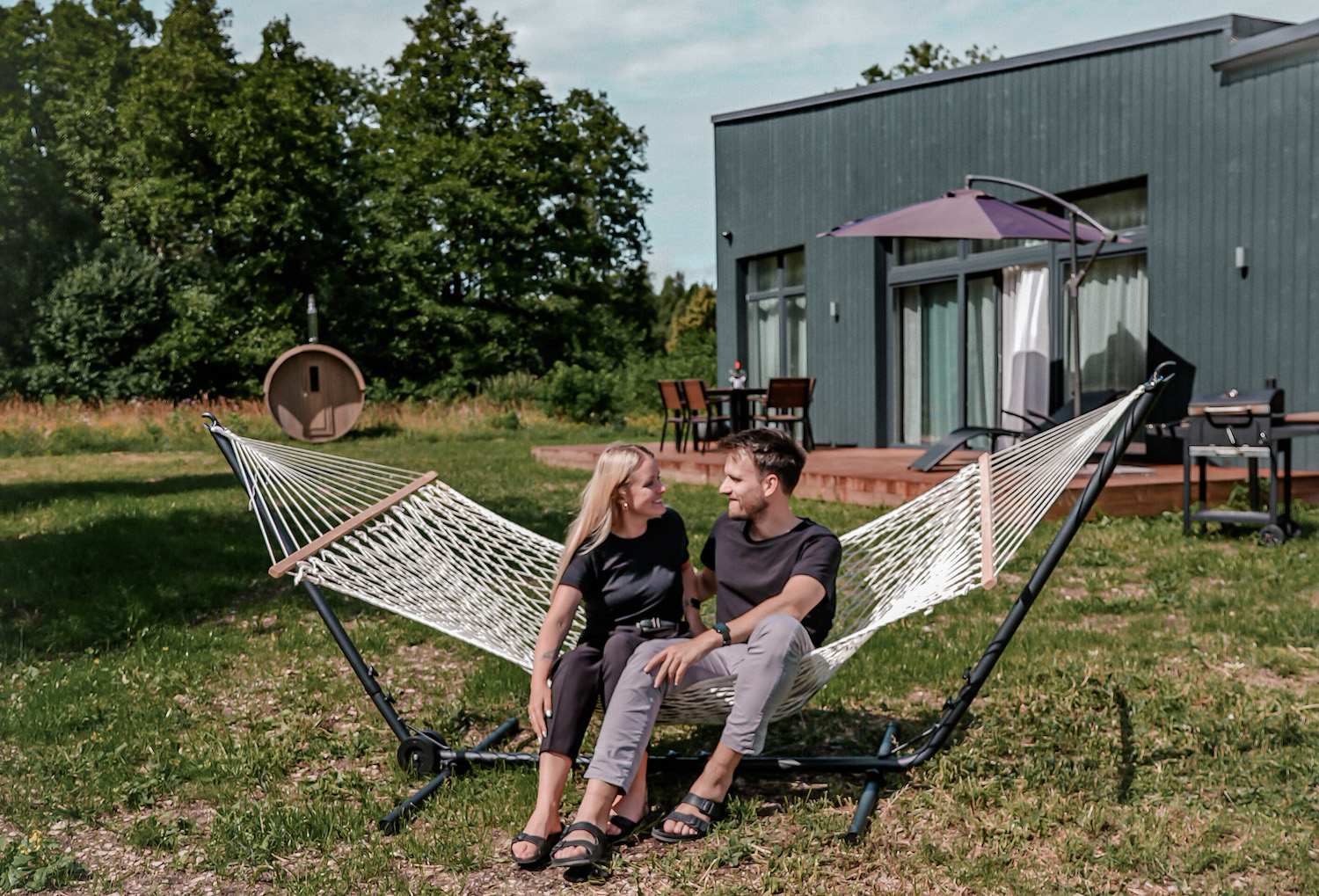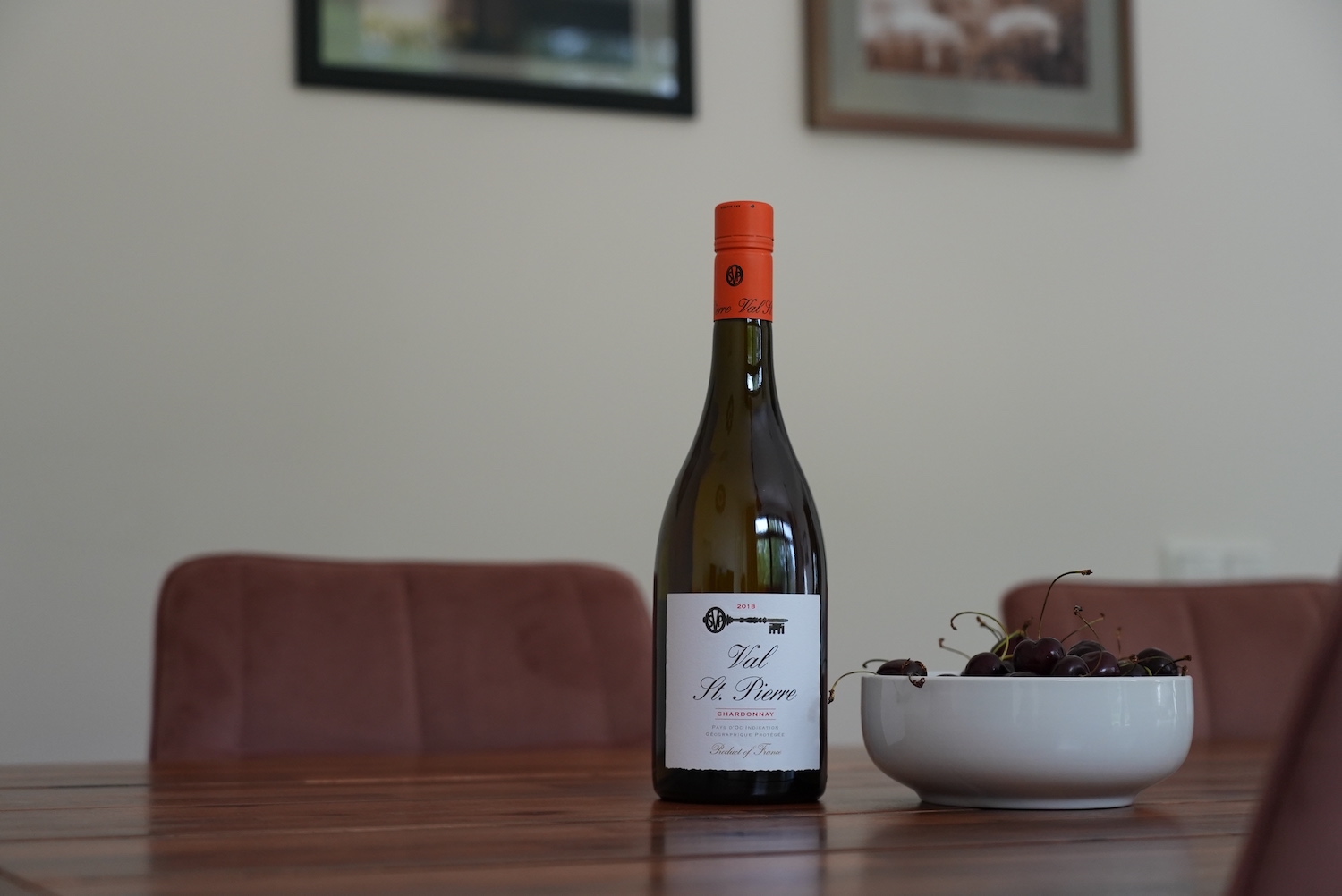 Vintse Villas are located in Vintse village and there are other houses nearby, so you are not in the deep wilderness, however during our stay we did not see or hear anyone, so there is the perfect balance between nature and safety. Each Vintse Villa is available for booking separately, but since the villas are nearby each other, it's a perfect solution to have a family vacation with several familier together.

Upon entering theVintse Villa you will find yourself in an open kitchen-livingroom, from where you can step onto the beautiful sunny terrace. The big full height windows are making the house very bright and beautiful as well as enabling you to enjoy the greenery from every side.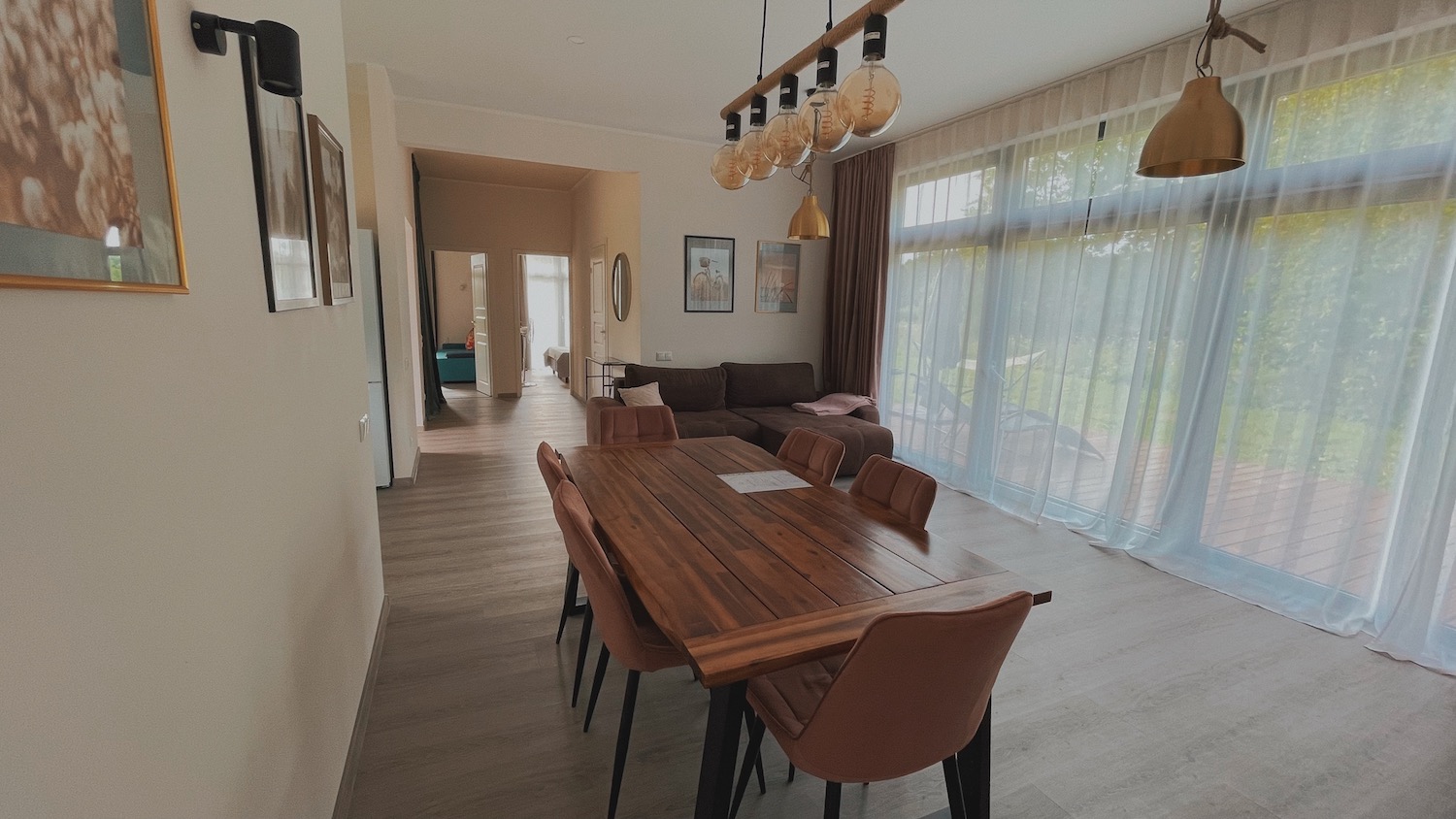 Each Vintse Villa has three bedrooms, so as I mentioned before, they are perfect for a family getaway or even for two small families enjoying a holiday togehter..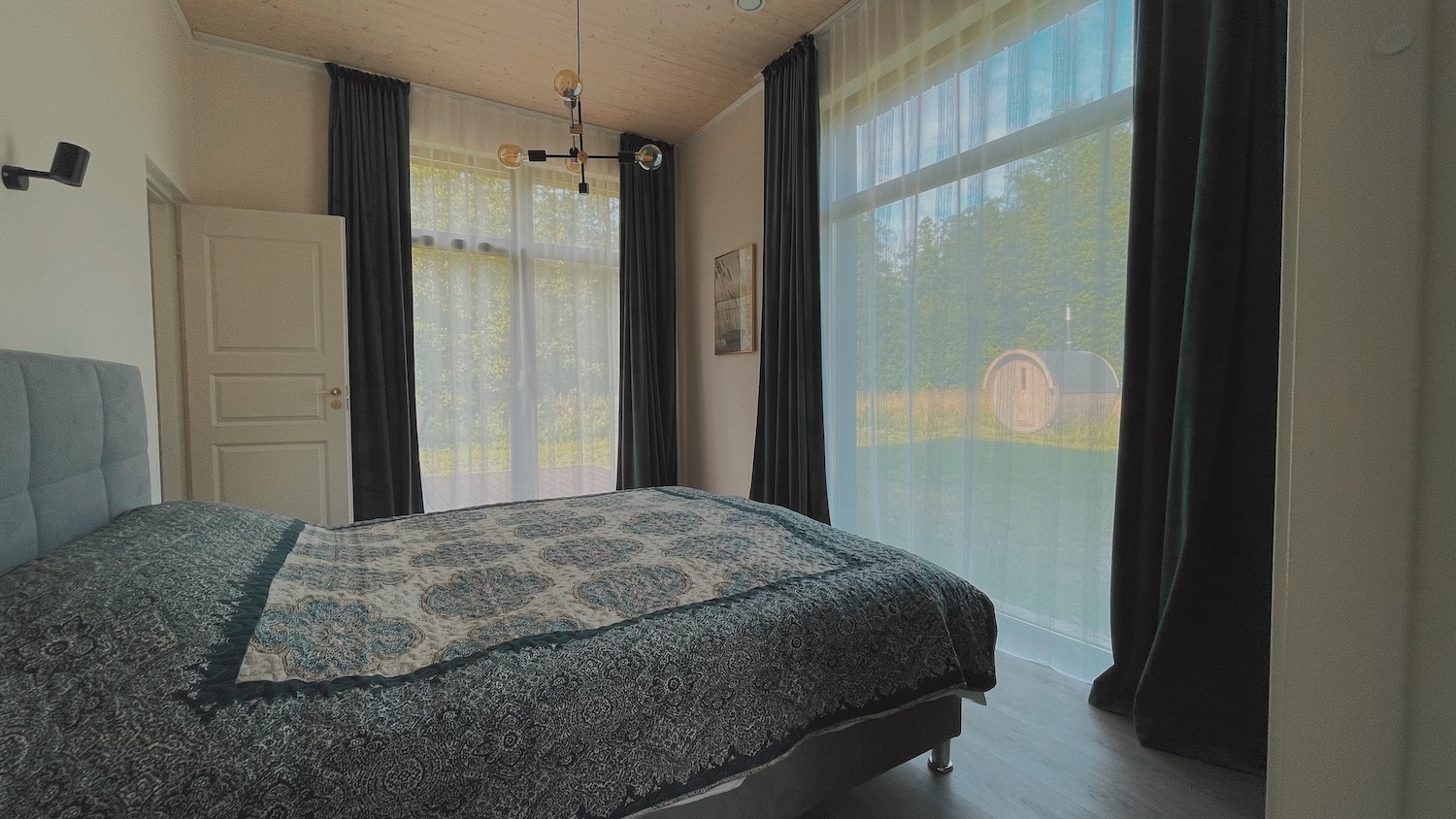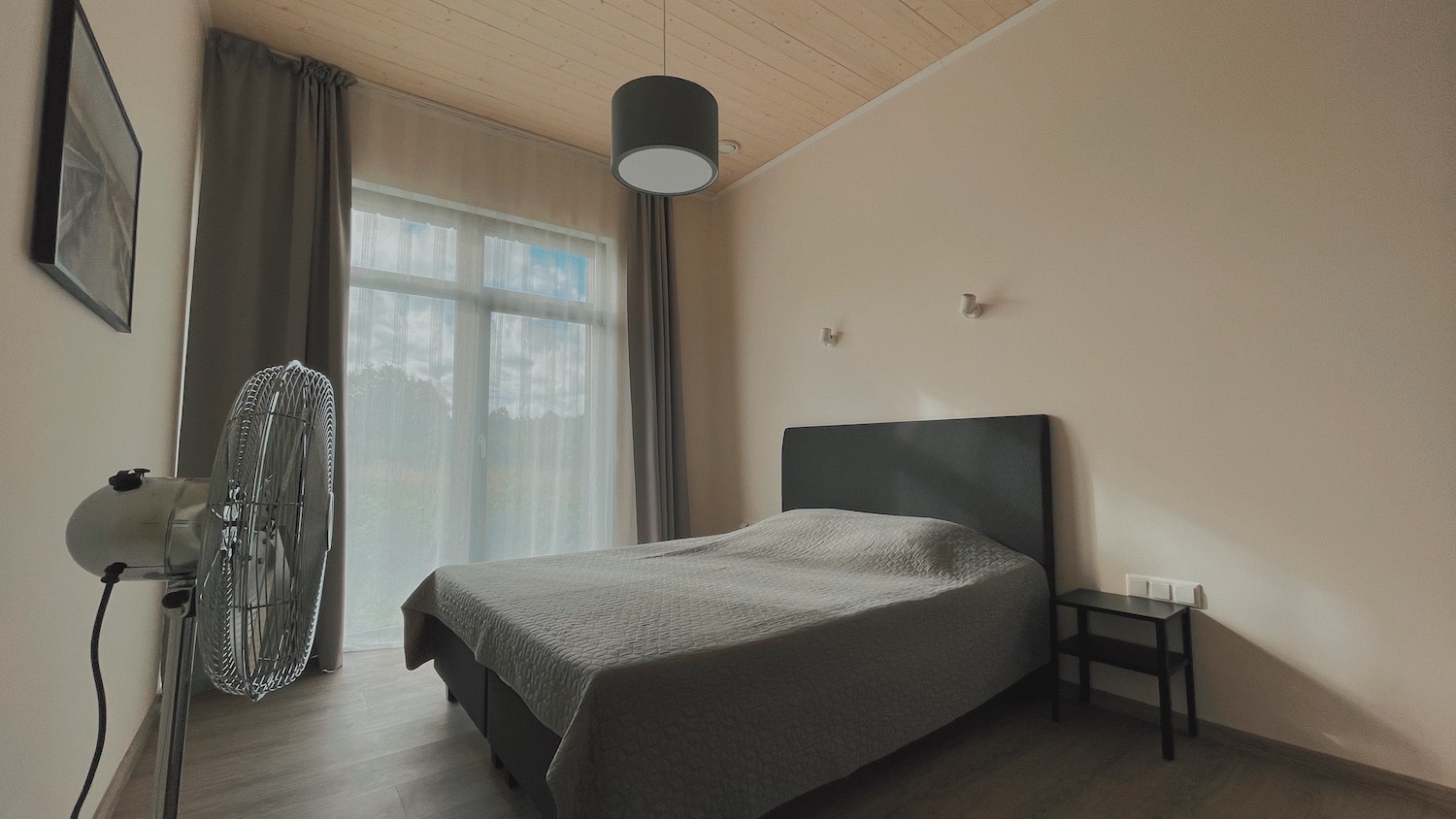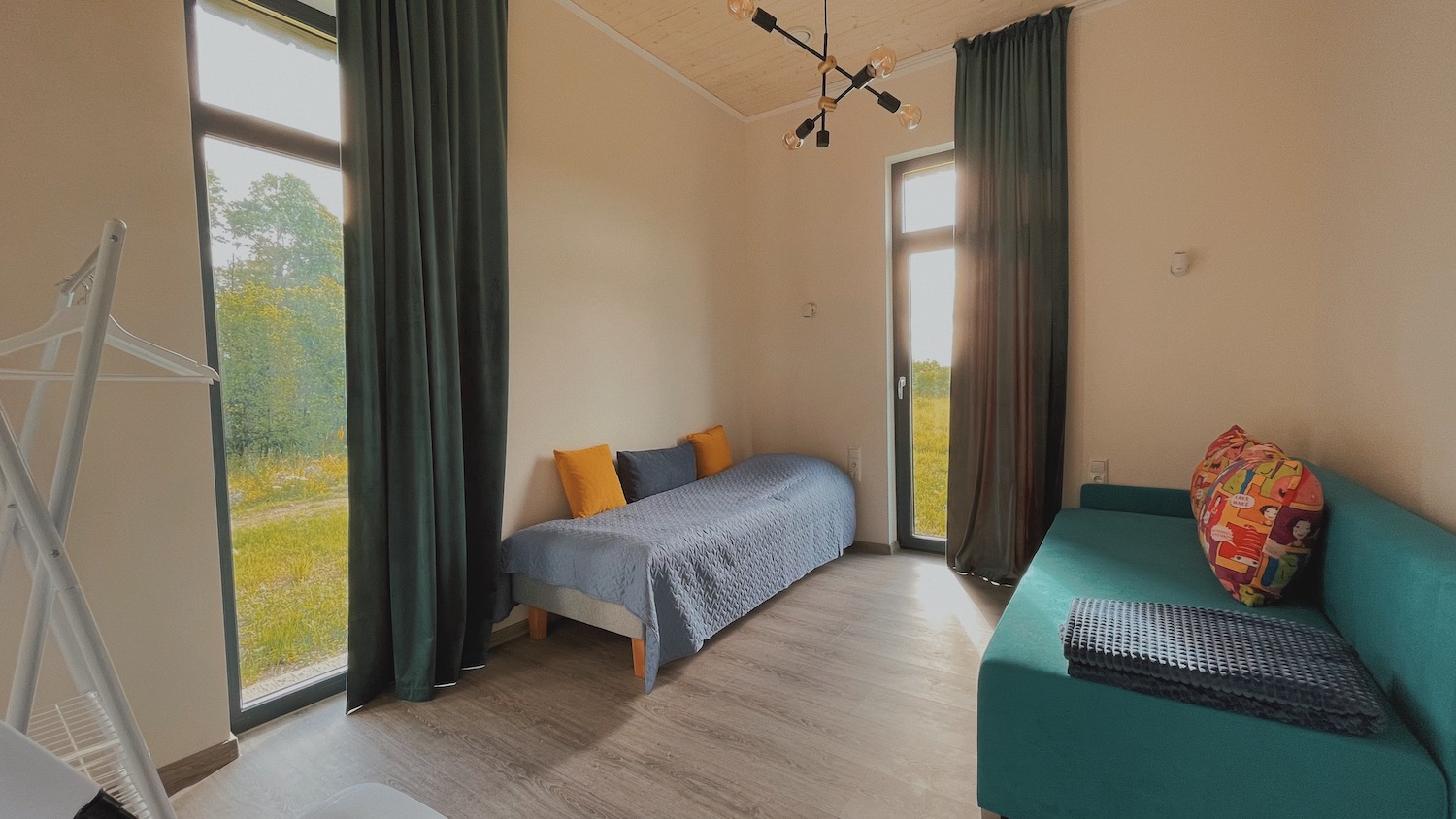 Additionally there are two bathrooms in the house. The main bathroom has a washing machine, a hair dryer as well as all the towels you might need to make a longer stay comfortable as well.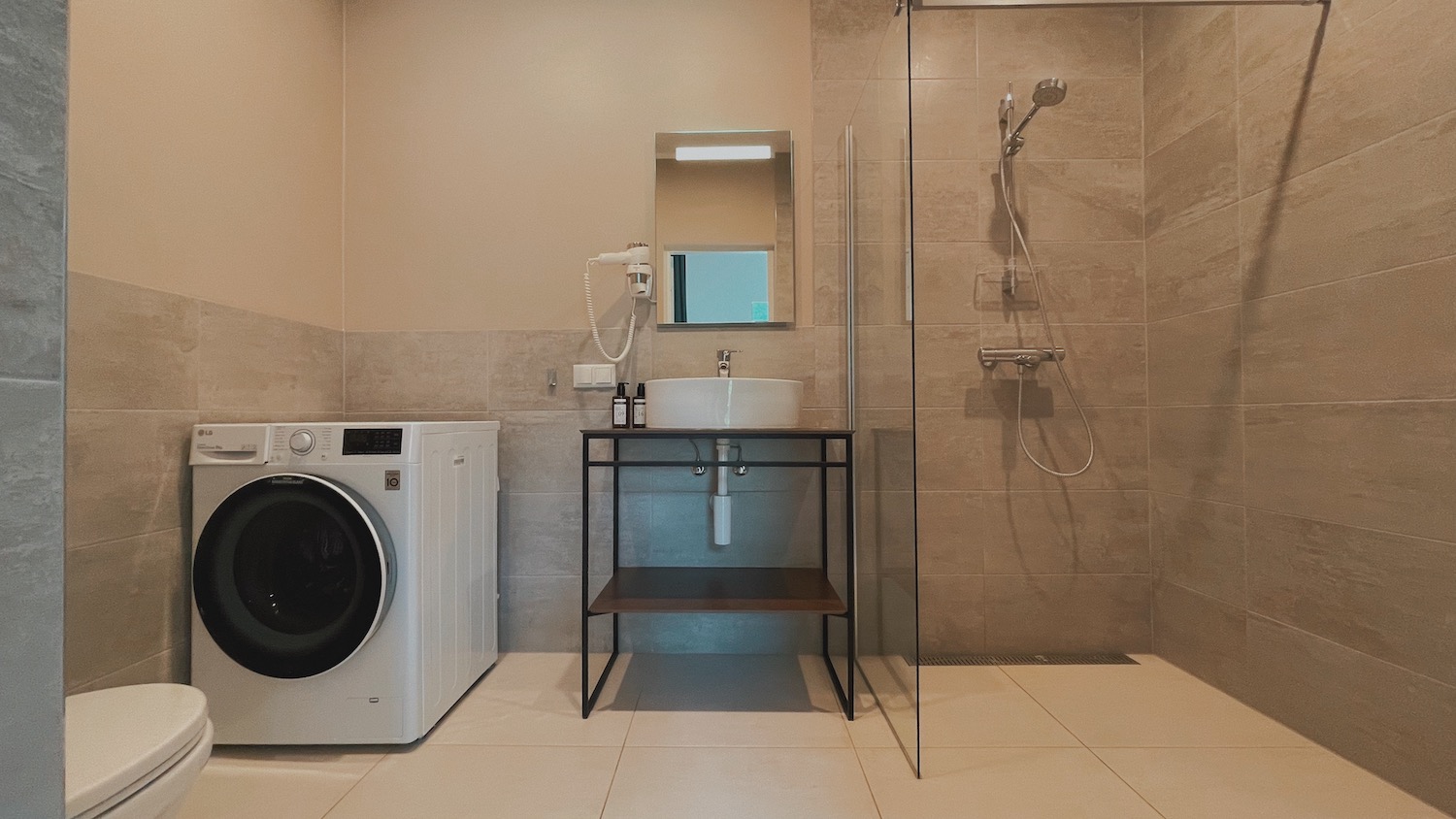 The other bathroom is rather private - you can access it through one of the bedrooms.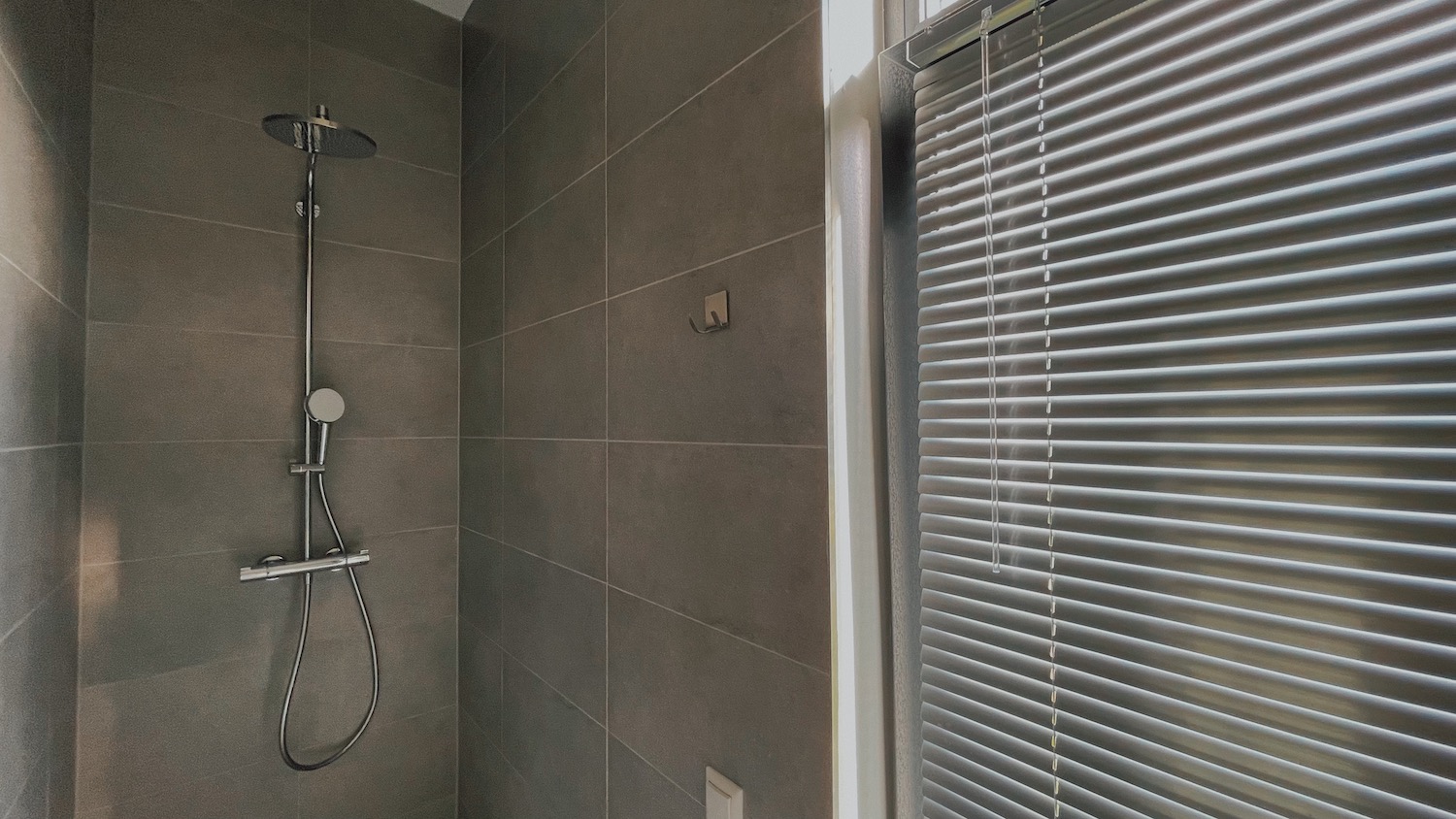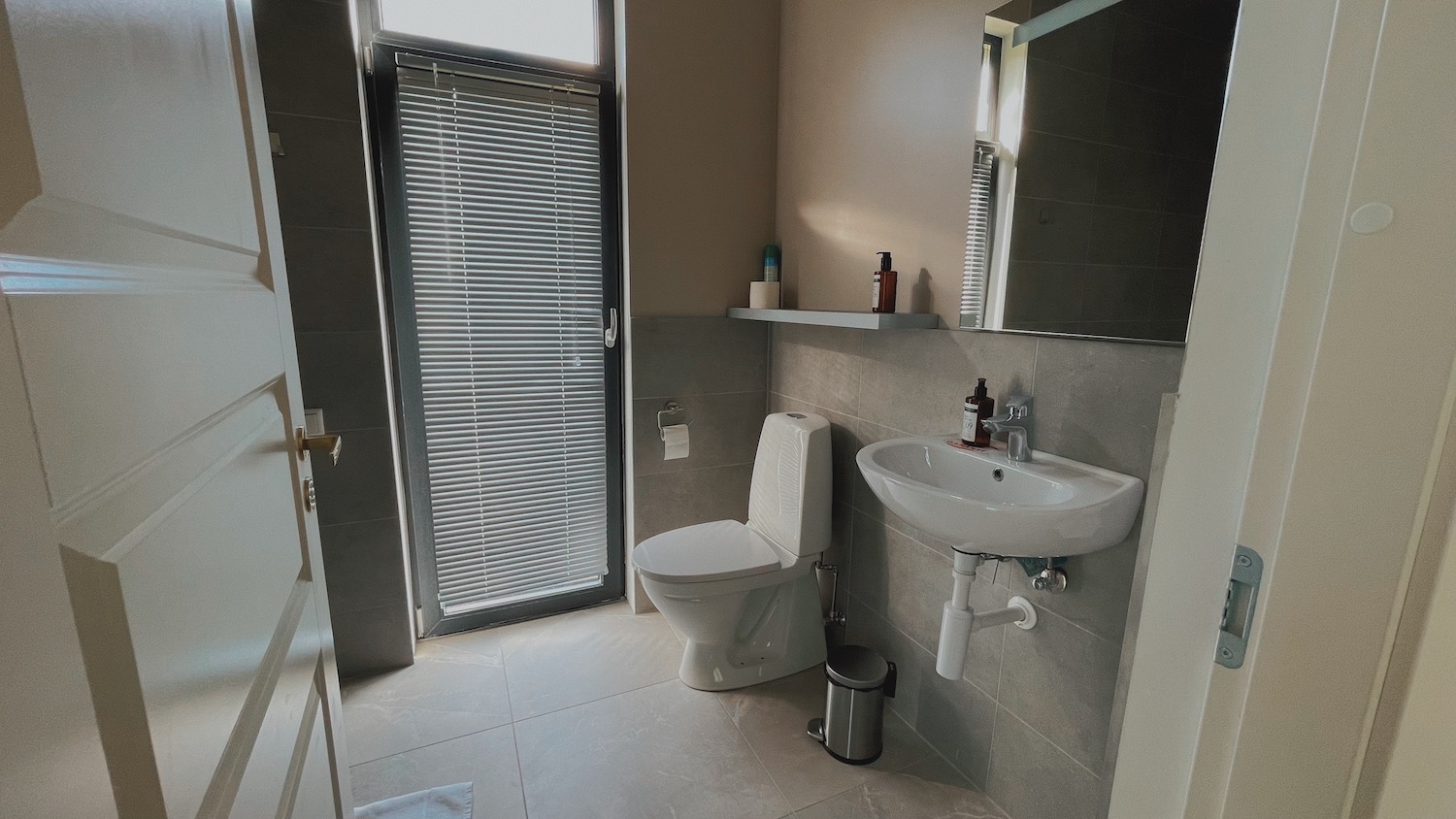 On the terrace you will find a large dining table, some nice lounge chairs, a sun shade and a large barbeque grill, so it's likely that you will spend your whole day there.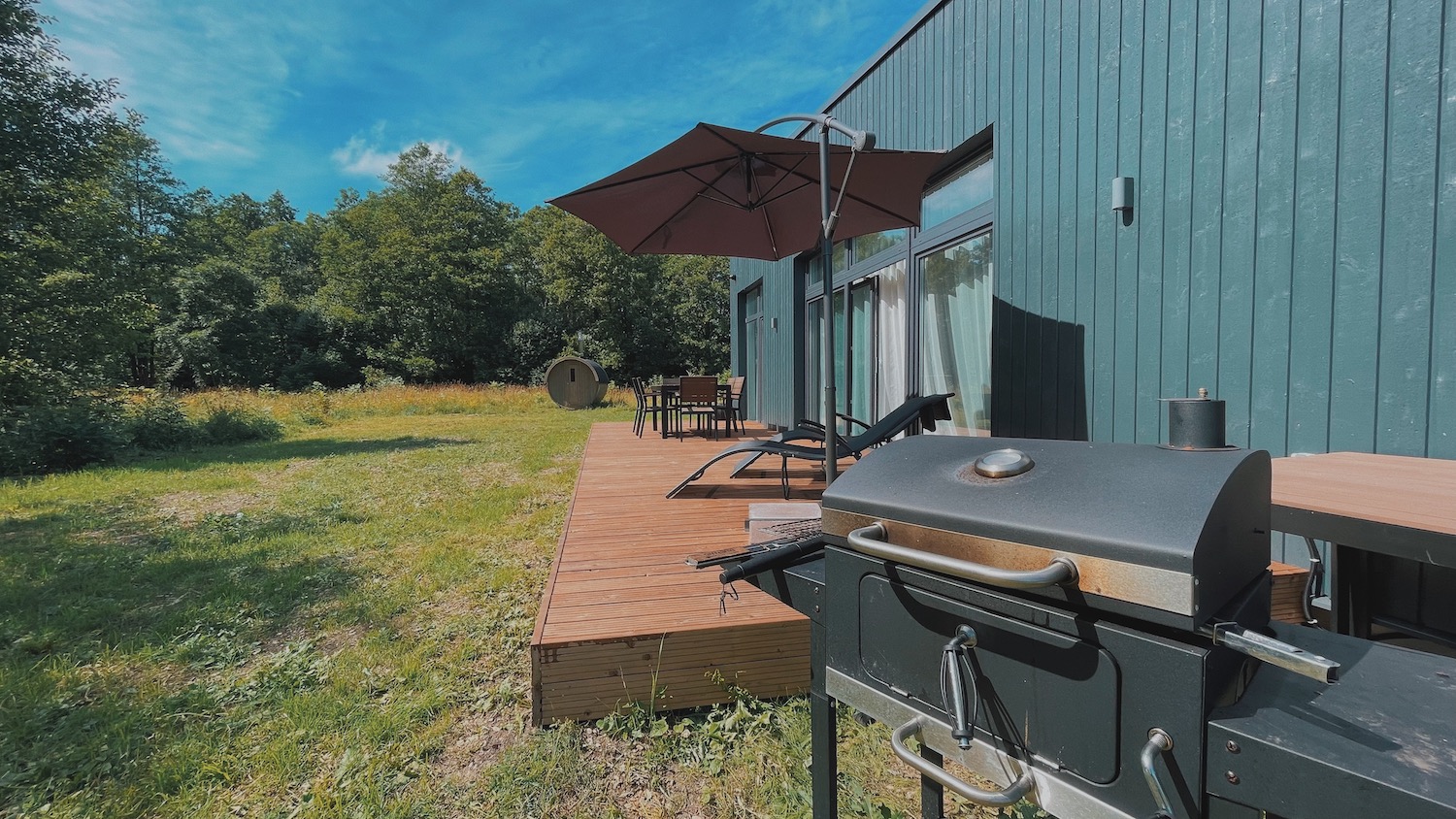 Vintse Villa also has hammock and a cute sauna to make your stay even more perfect.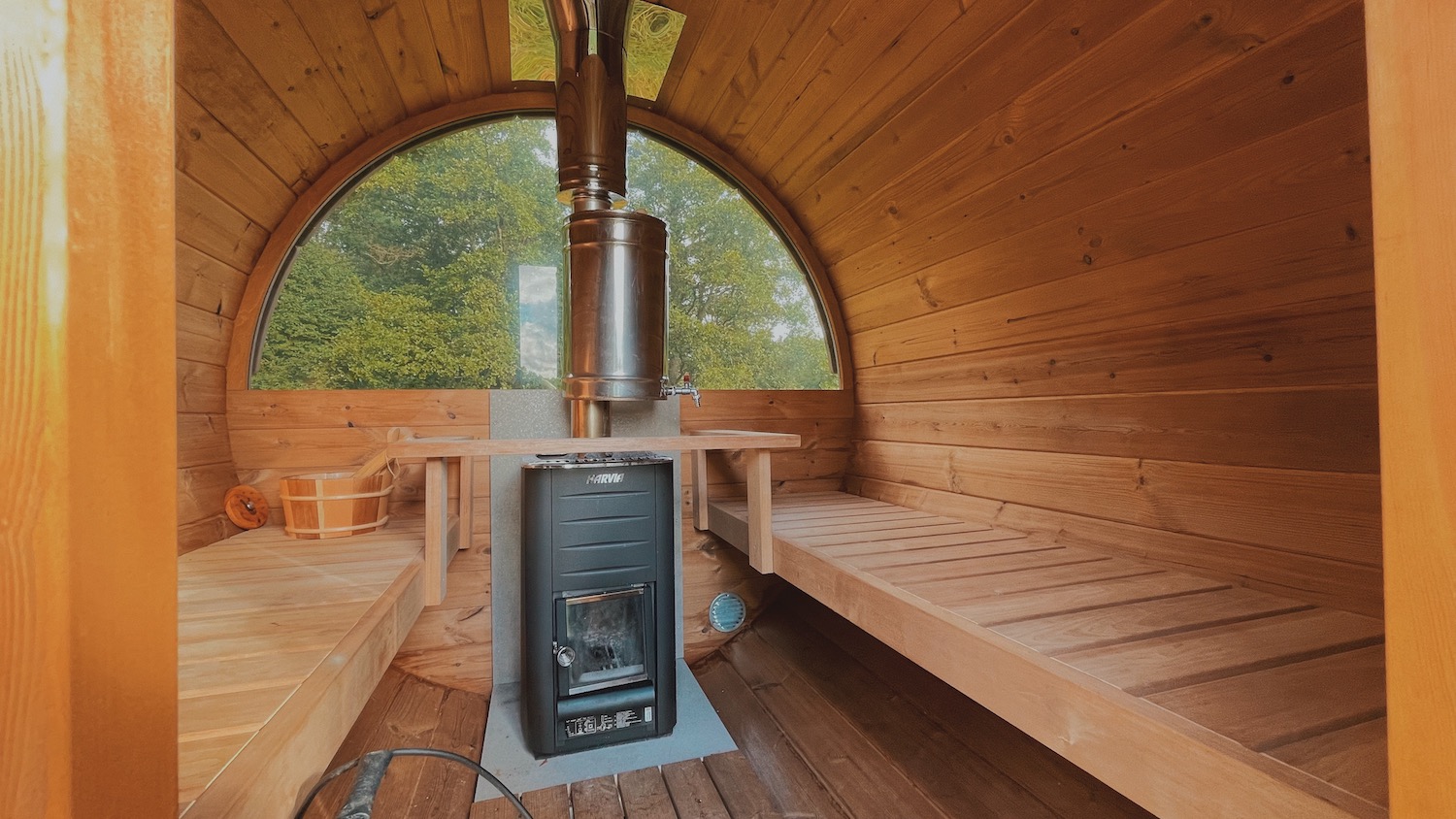 The kitchen is small, but has pretty much everything you might need - a fridge, a stove, a microwave, a dish washer and a water boiler. We recommend to take some drinking water with you as the water might be a bit yellowish:)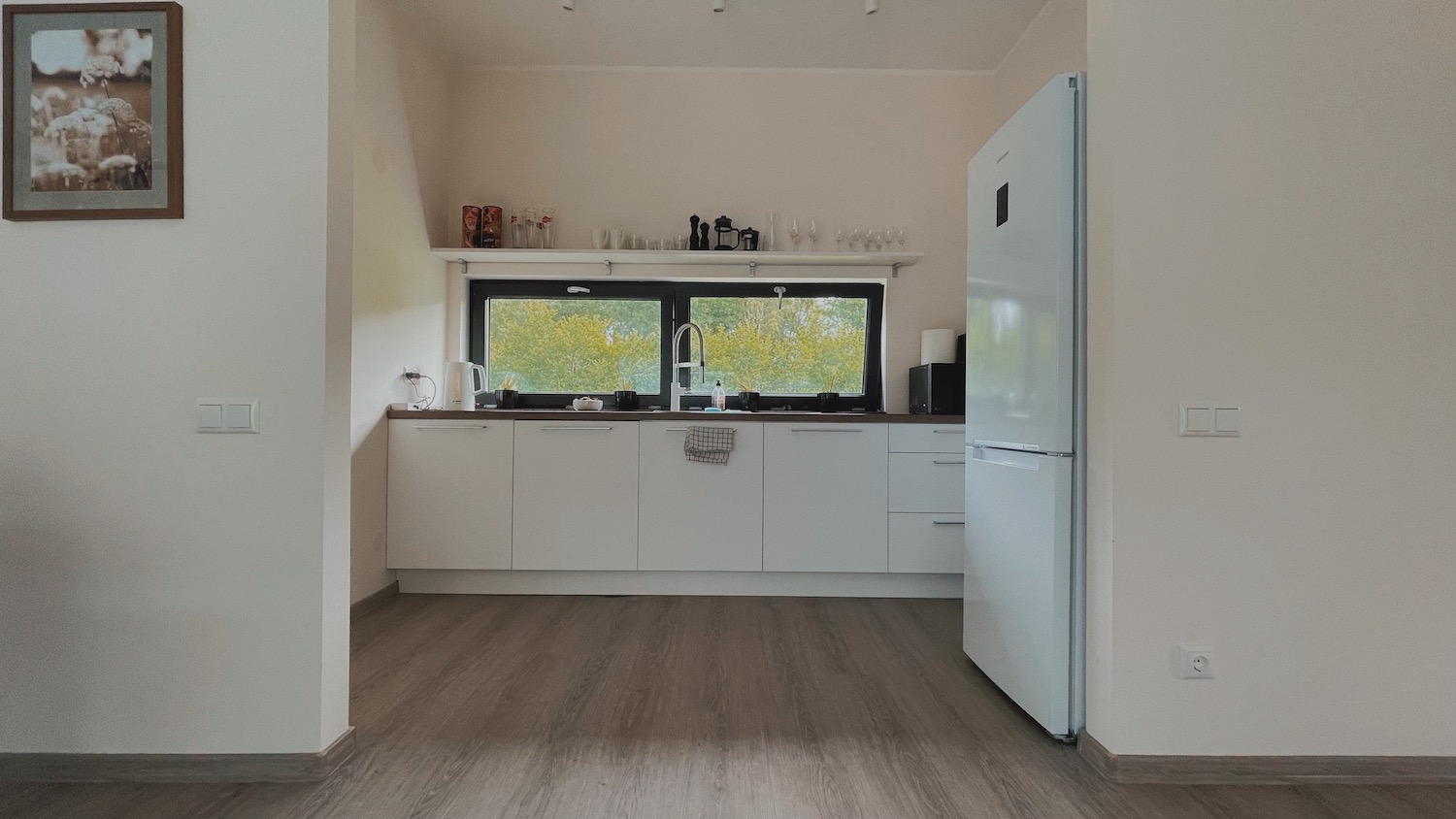 Vintse Villa has a beautiful setting around it so there are beautiful places to see nearby and Haapsalu is 40 km away. The beautiful Laulasmaa is 23km away, so might be a nice idea to go for a roadtrip as well. One of the villas includes a small kids playground so it's a perfect solution - the parents can have a barbeque and just enjoy the nature on the terrace while the kids are out playing.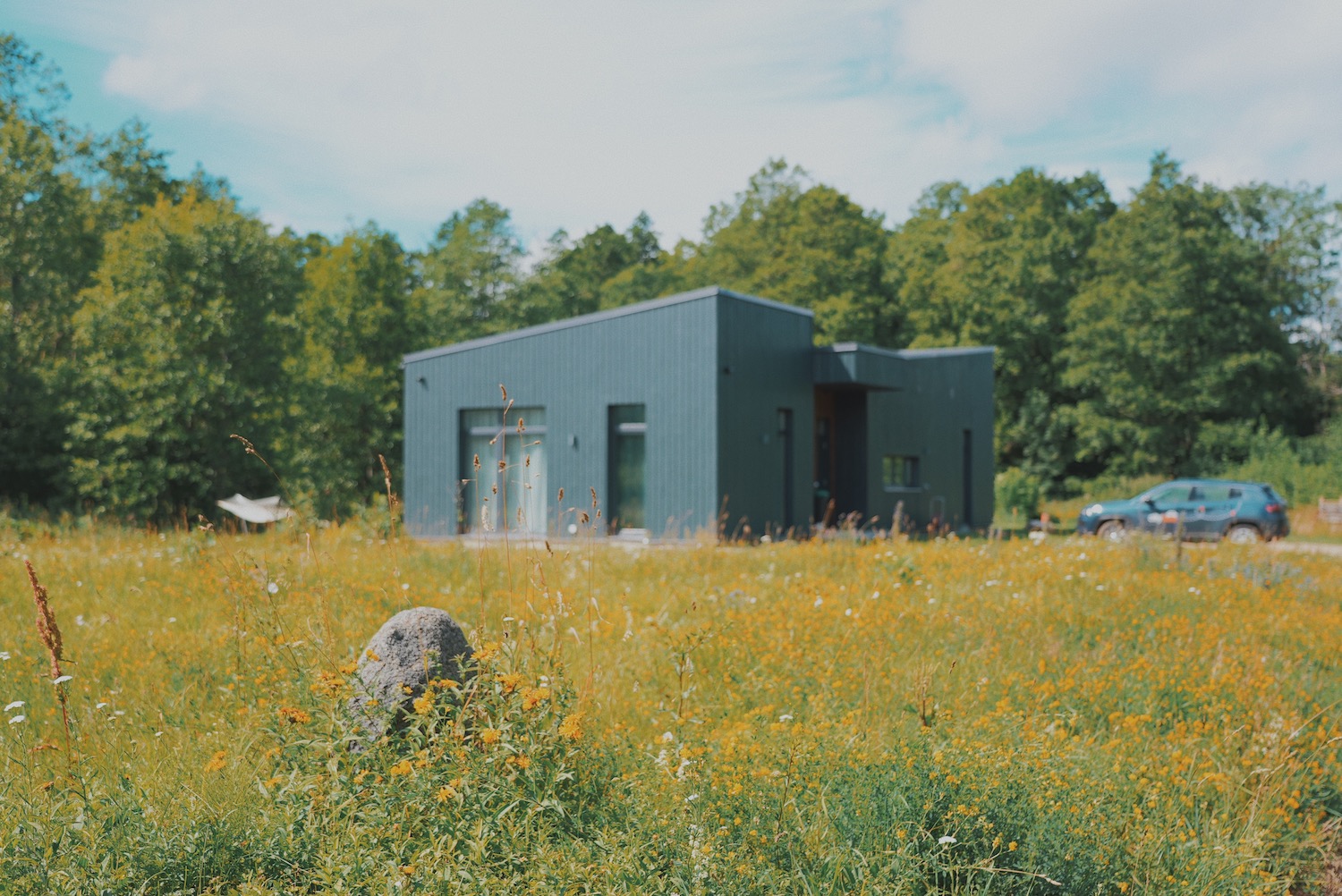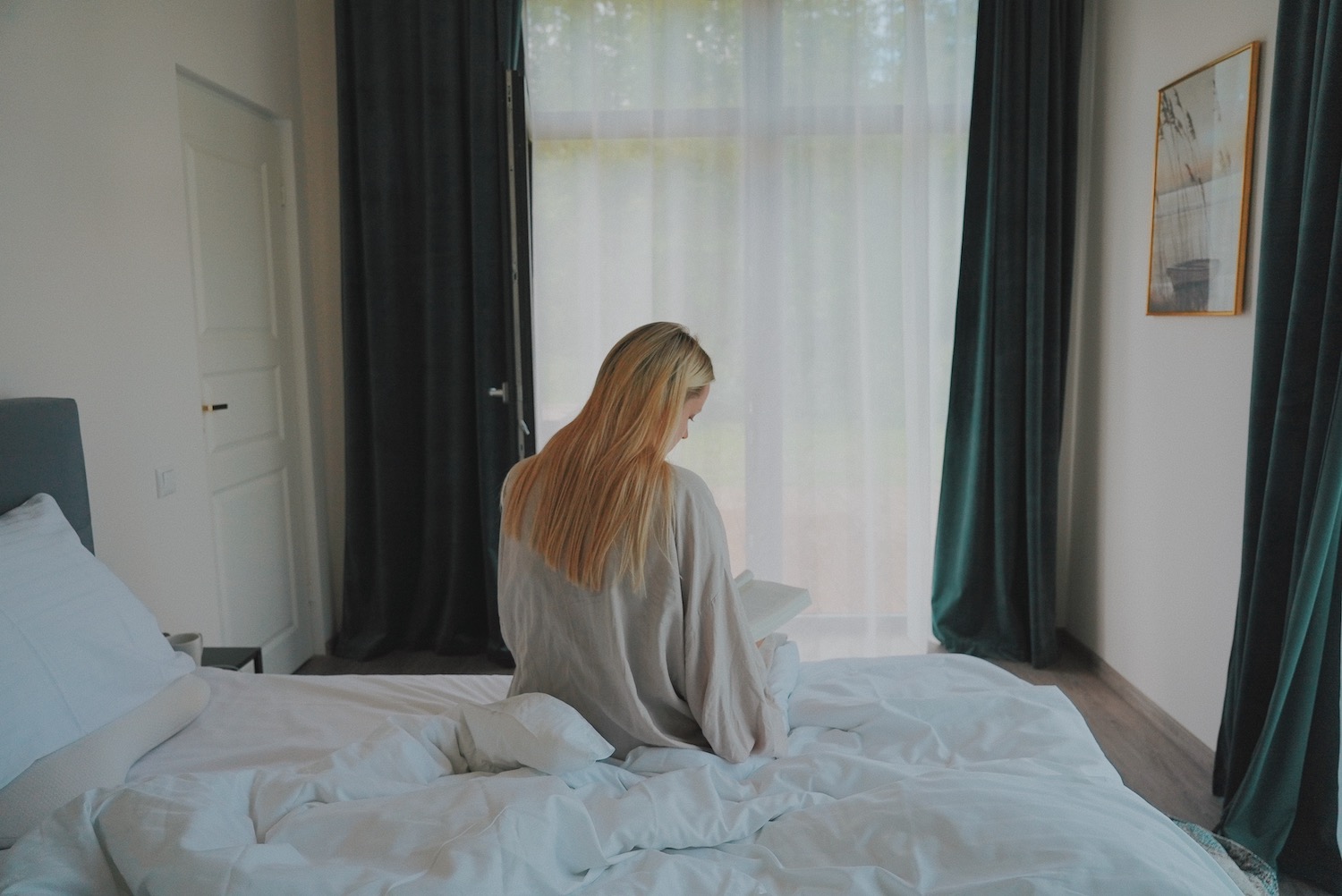 So if you feel like you and your family deserve some quality time outside of the city to make the most out of the summer, Vintse Villa has it covered.

Book your stay in HERE

See more of our travels and recommendations in our Instagram!
Safe travels!
Liis and Ben