Visit Tartu - our perfect summer getaway in Tartu county
Sometimes you really don't need to go far to feel like on a mediterranean holiday, where you can enjoy the perfect sunny weather, good food and exciting culture. Hearby we will gladly share our successful and fun weekend getaway in Tartu county! Take it as case study on how to spend your next summer weekend in Estonia!
We arrived in Tartu on a Friday afternoon and checked in to our Hektor Design Hostel that had such a cool vibe and kind of a hipster feel to it that it made me almost jealous that back in my days there weren't hostels like that. Fresh interior design, everything you could need and fun details here and there that make you smirk.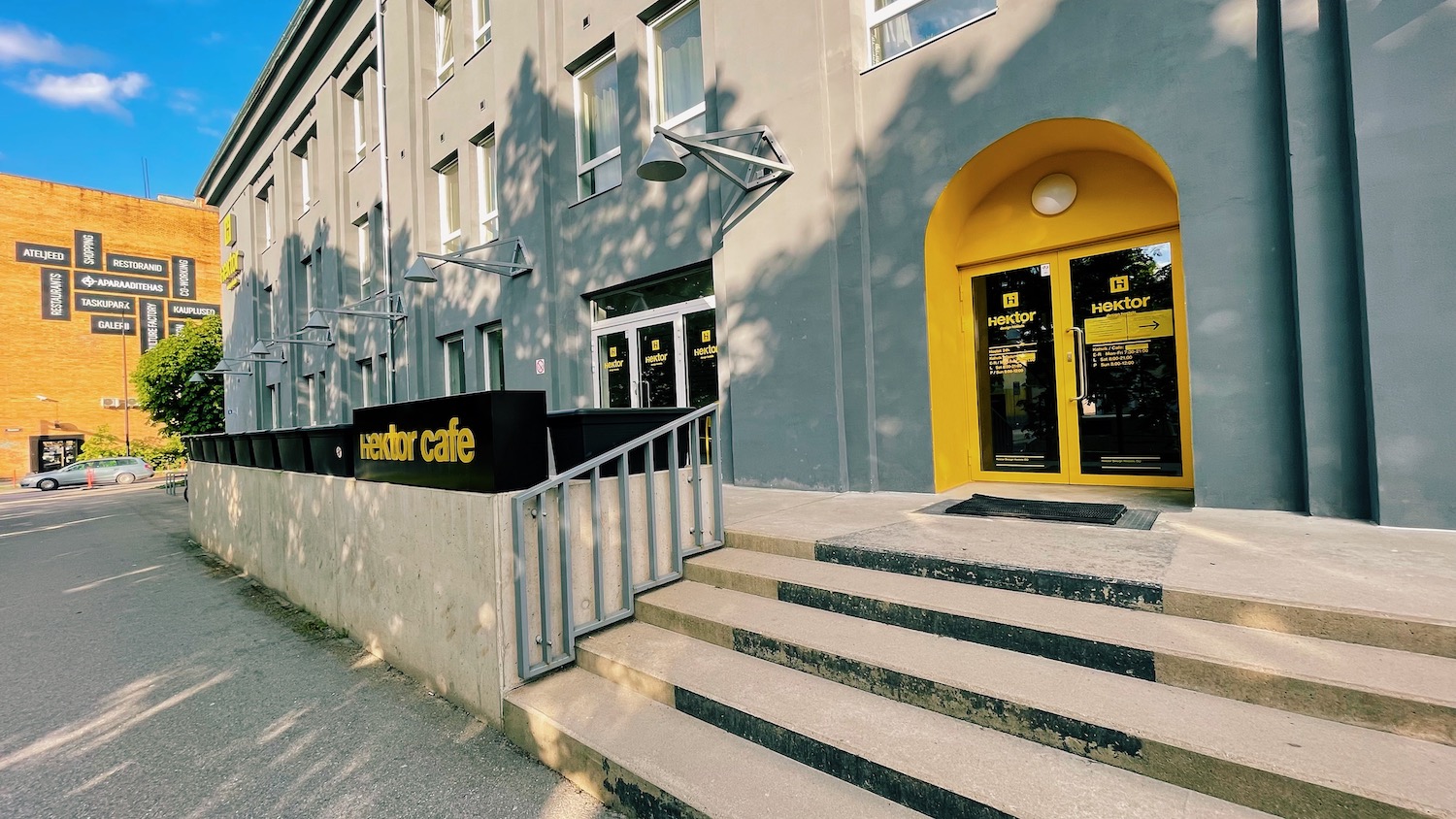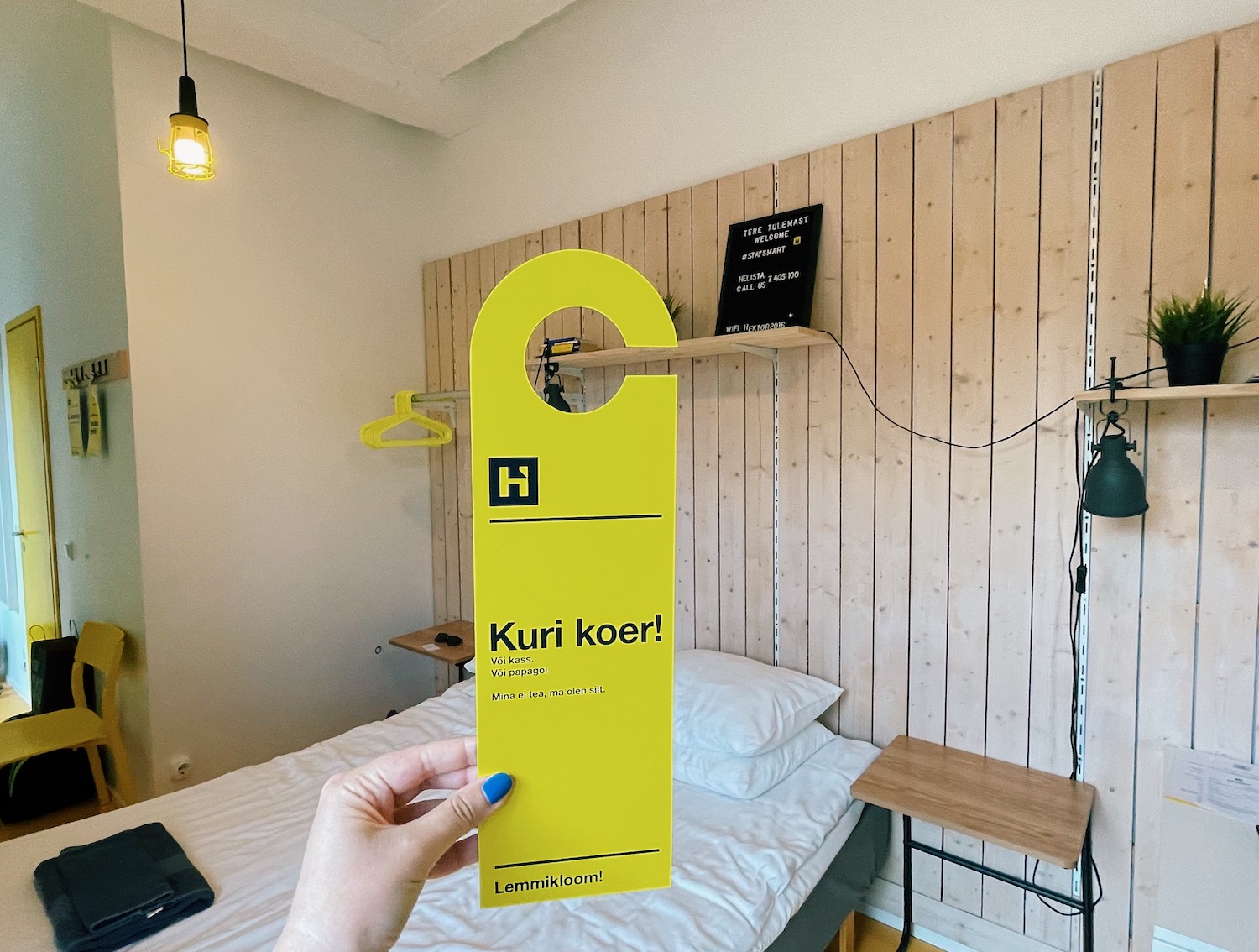 It was also a cool expereience to check-in in such an automated way - you will receive a text message with a code that enables you to enter your room and that's it! The only staff member to greet you is Johannes Gutenberg, but he was also kind of busy with his nap :)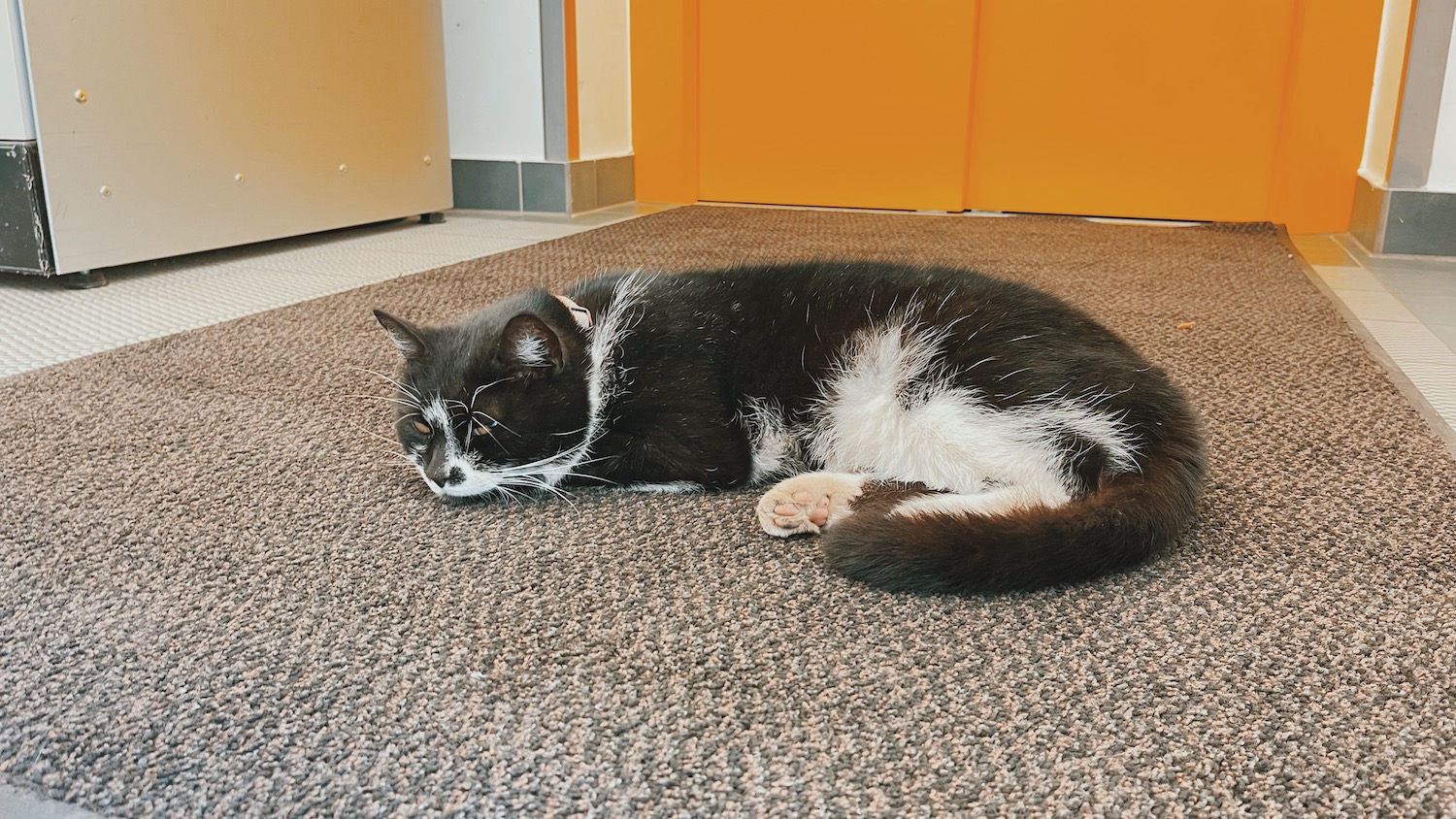 By the way, cats are the repeating element throughout our weekend - cats everywhere! :D

But the best part about the hostel? The location. I mean, who spends their summer vacations inside anyway, so to have cool places like Aparaaditehase right next to the hostel is just perfect! In case you are not familiar with this place - it's like staying in Telliskivi in Tallinn.

Our very first visit was to the TYPA Printing And Paper Art Center, where we participated in a workshop. I promise it's way more fun than it might sound like initially - I believe the fact that we were first greeted by the museum cat Ruby says it all.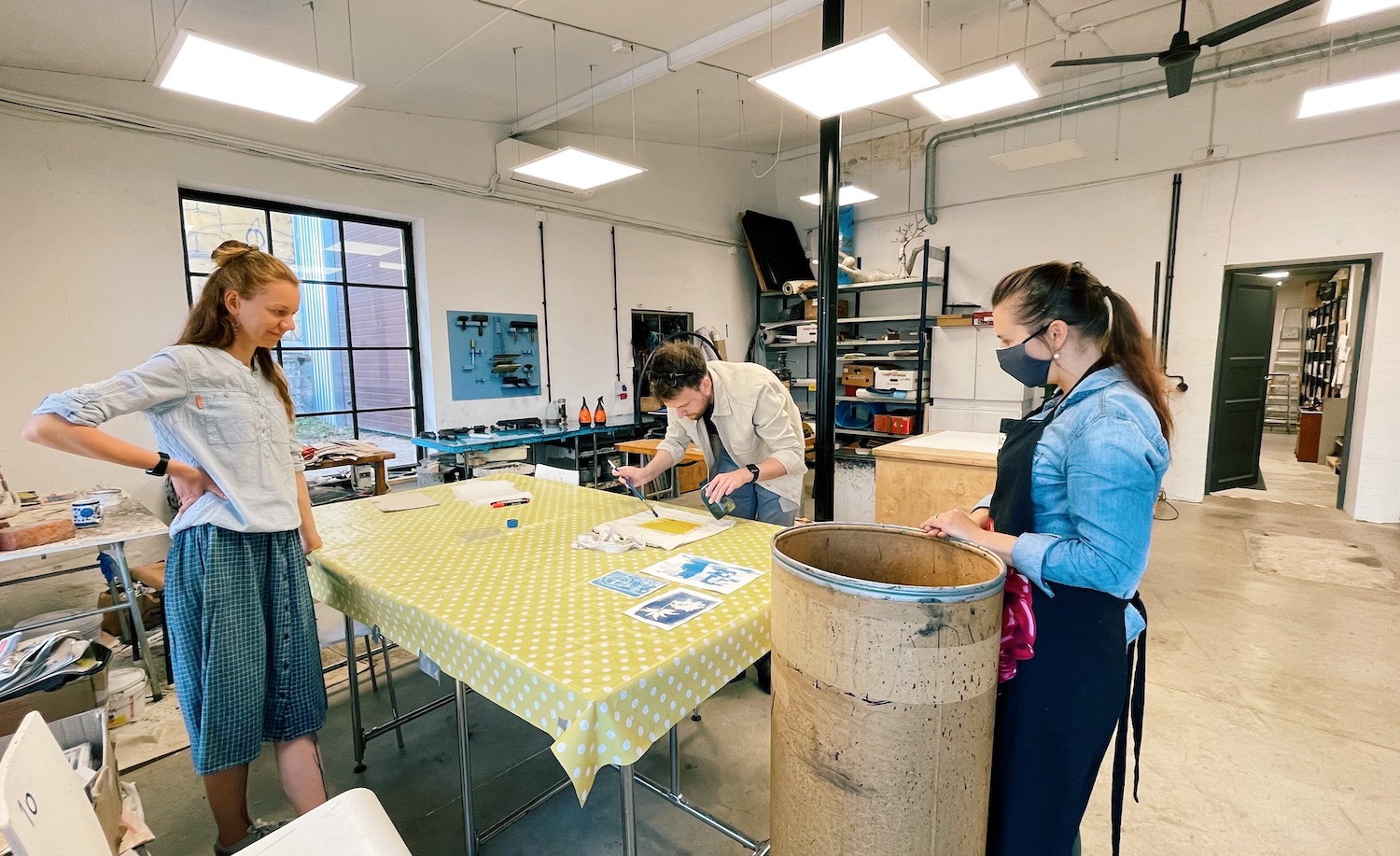 And those rooms full on machinery that just impresses you at every step. Do you know how books were made 10 years ago? What about 50 years ago and so on? We really are super spoiled nowadays.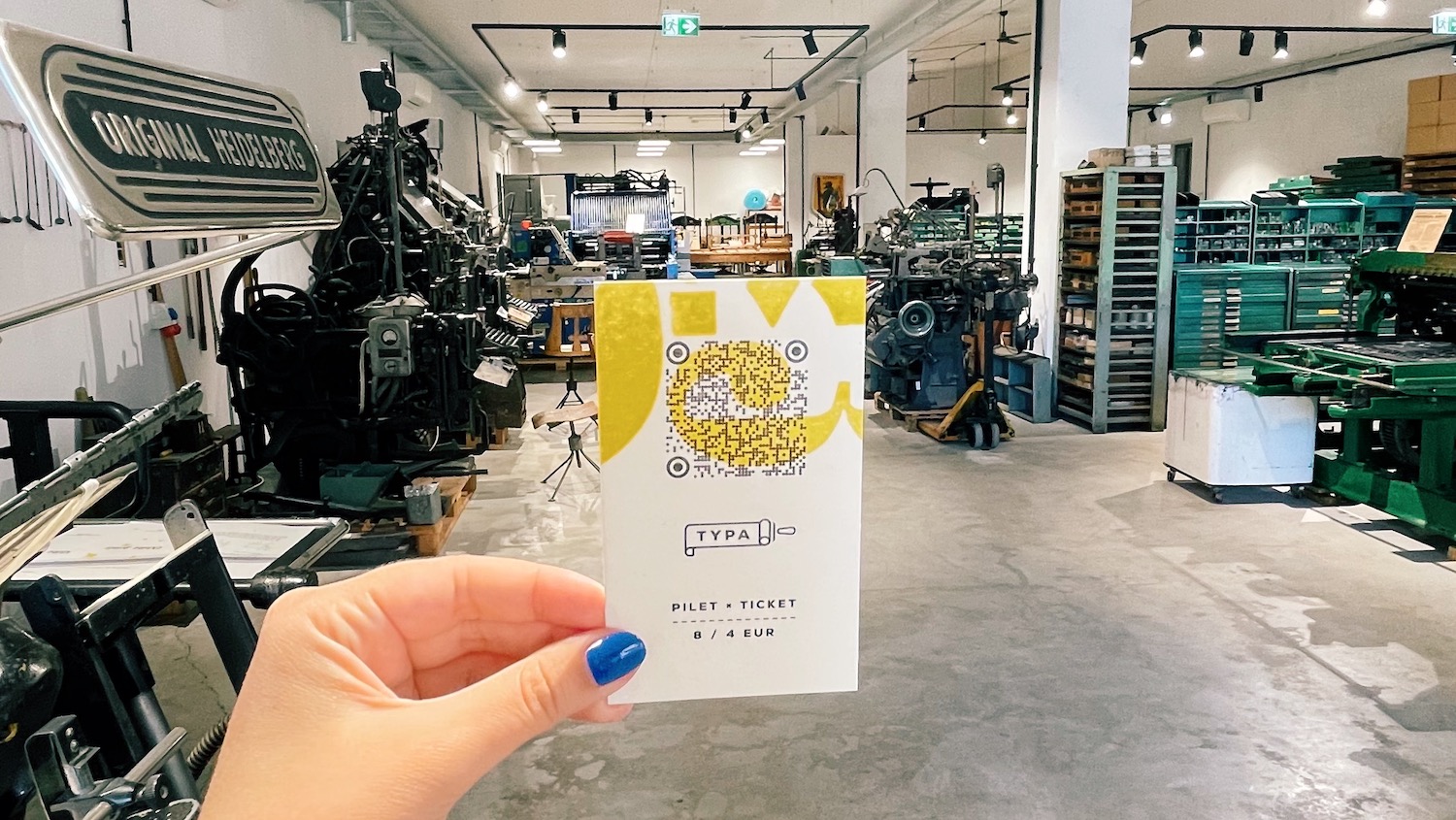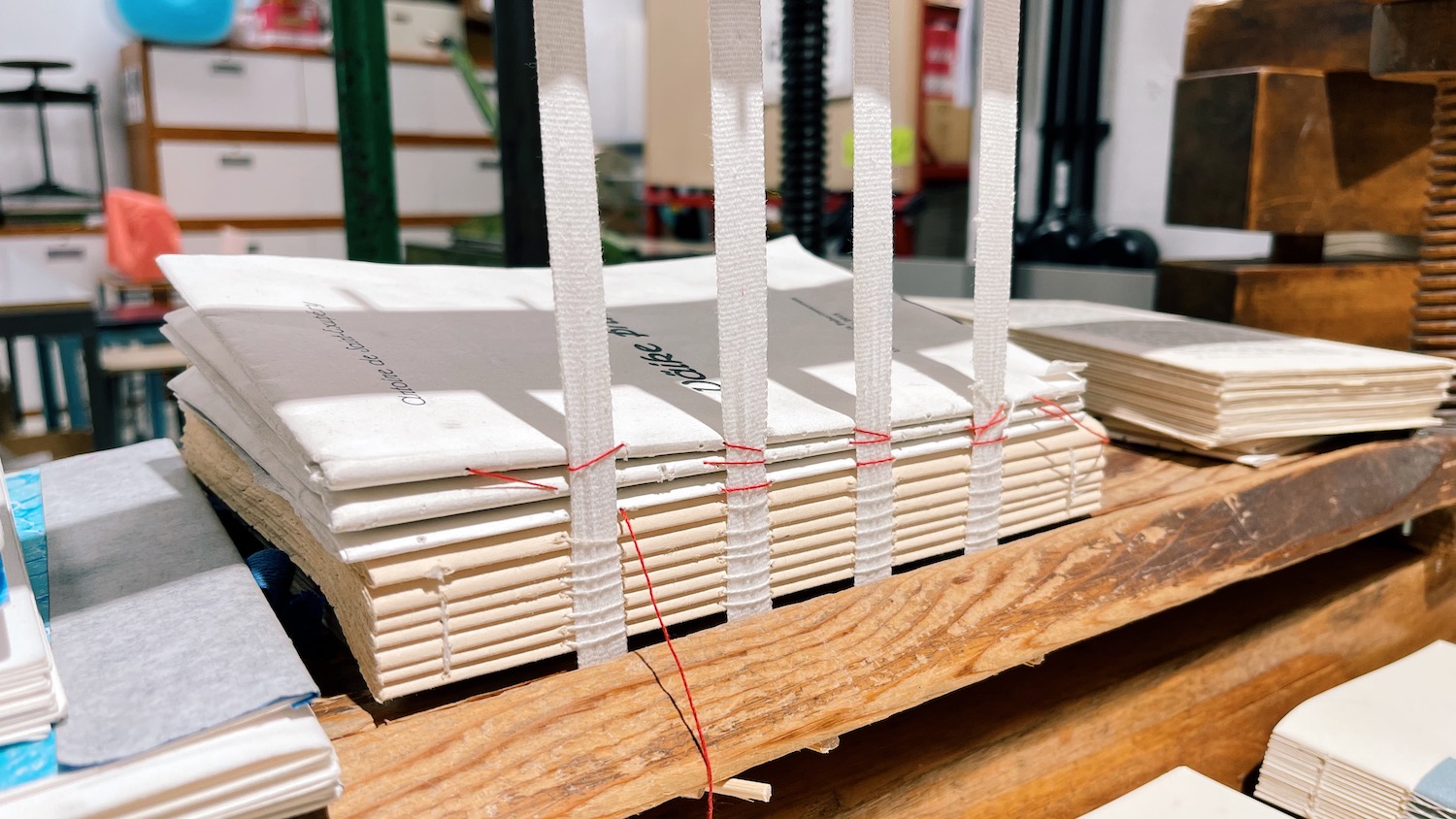 In the workshop we both made a bag with our own design. I drew the Eesti Paigad logo and Ben did his usual thing - the chick. Our first thought was that these type of workshops are also perfect for team events!

The rooms in TYPA center are also available to many artists and on several moments Matti Dubee's work caught our eye: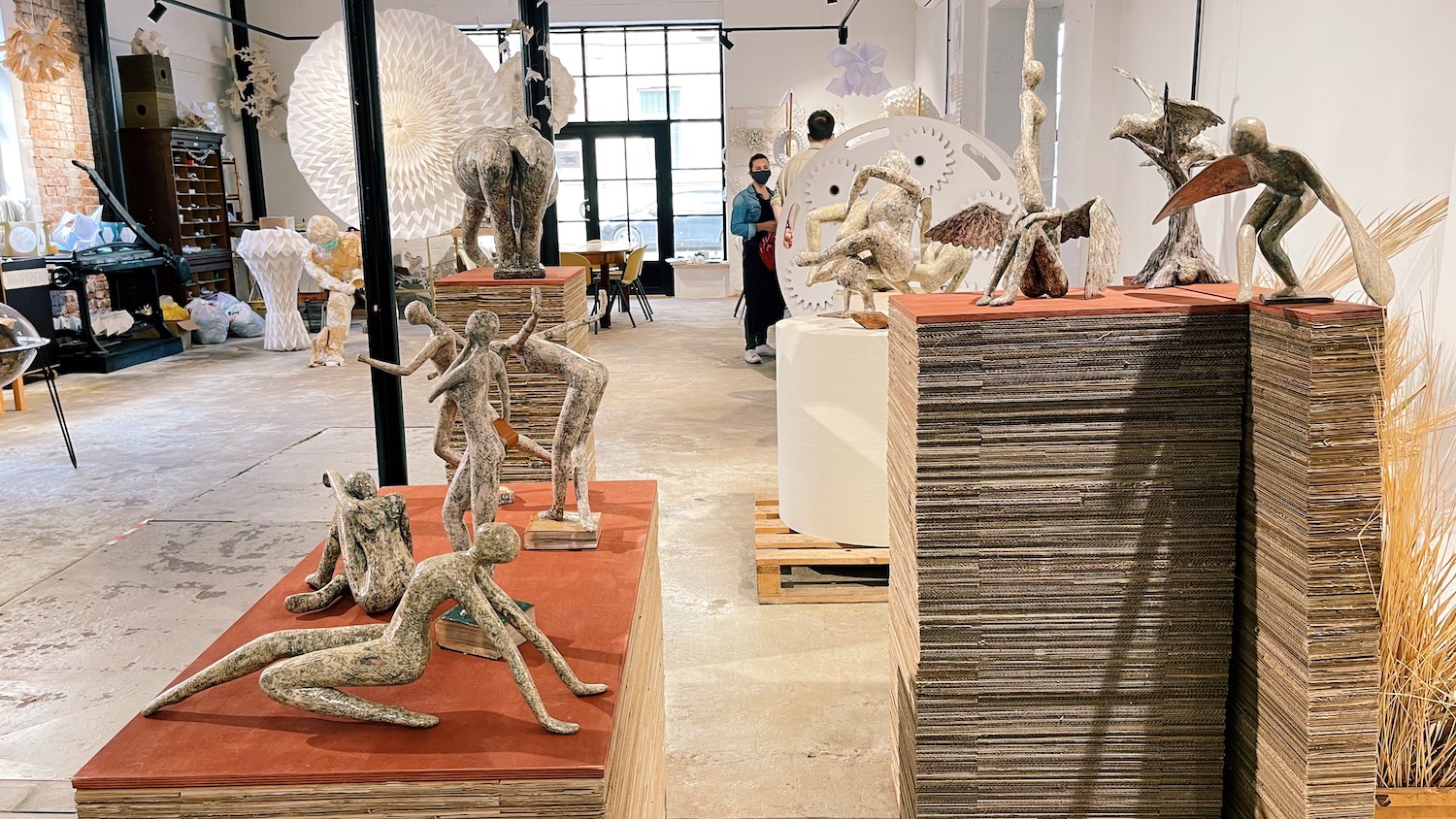 After the workshop we left our bags to dry and moved on to Tikster Tihane restaurant in Aparaaditehas.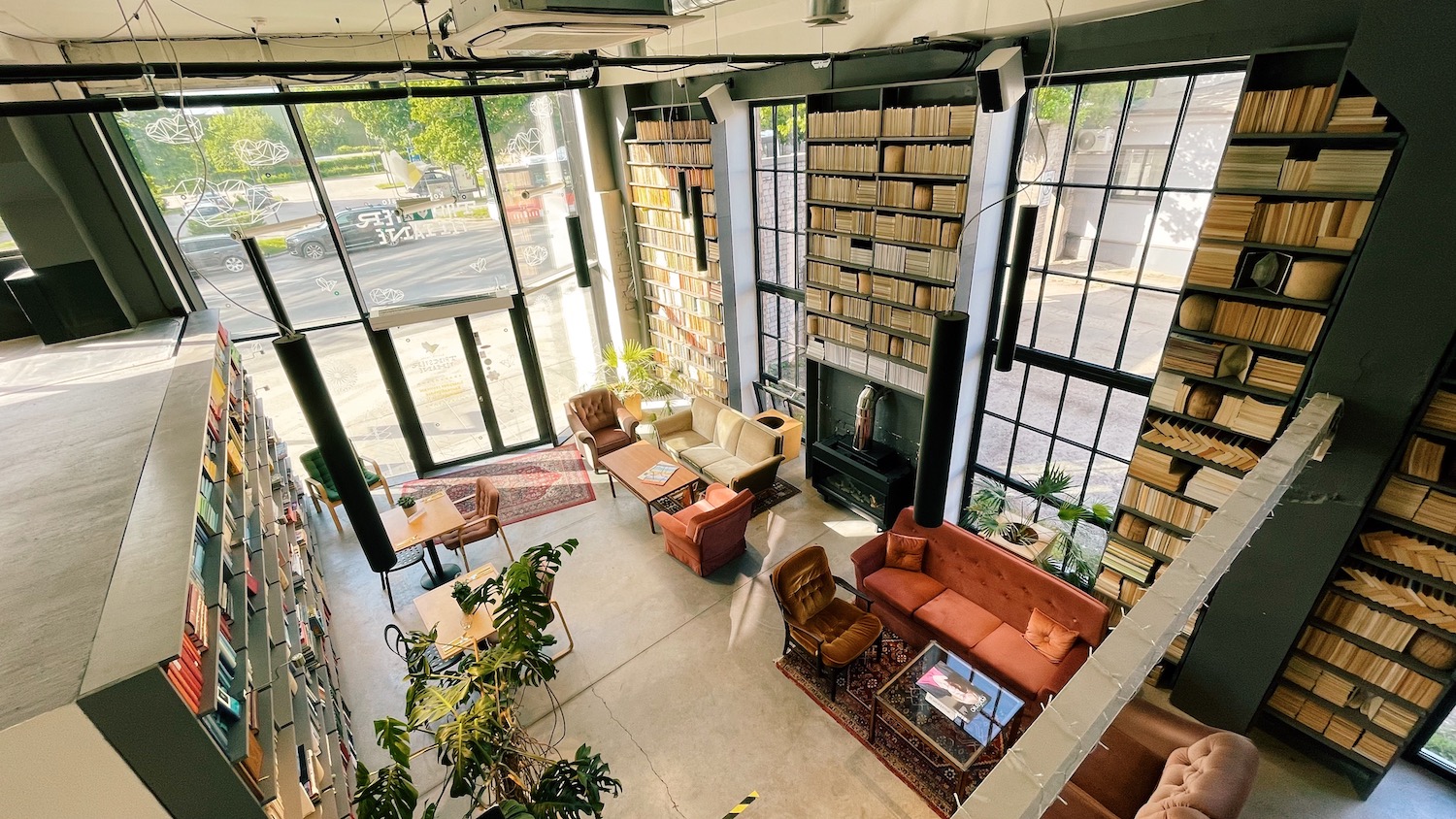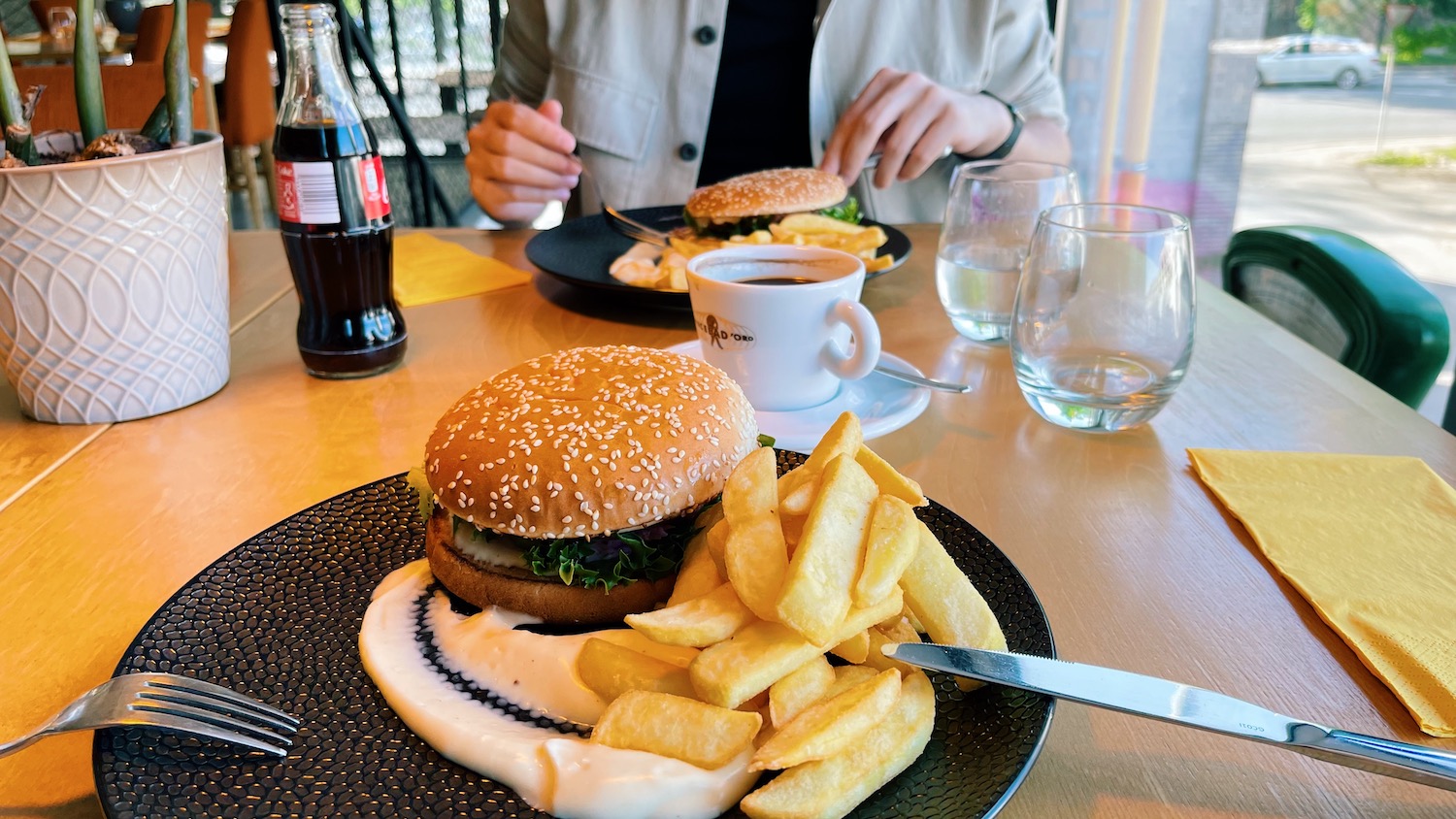 We both really enjoy visiting places with cool interior design that just inspires!

After our meal we had some time to chill at the hostel and around 21:40 we were ready for possibly the best part of our getaway - sunset canoeing on Emajõgi!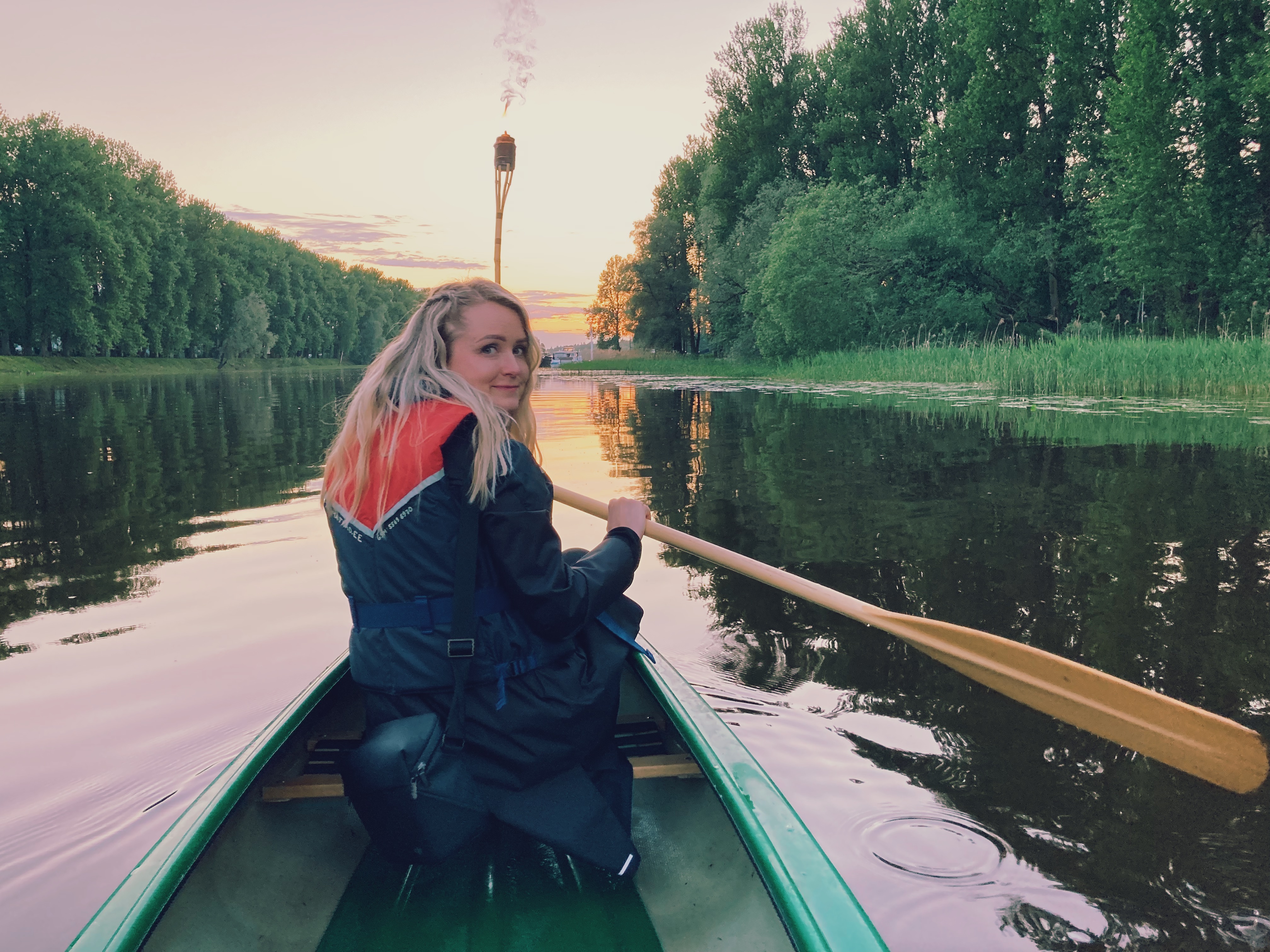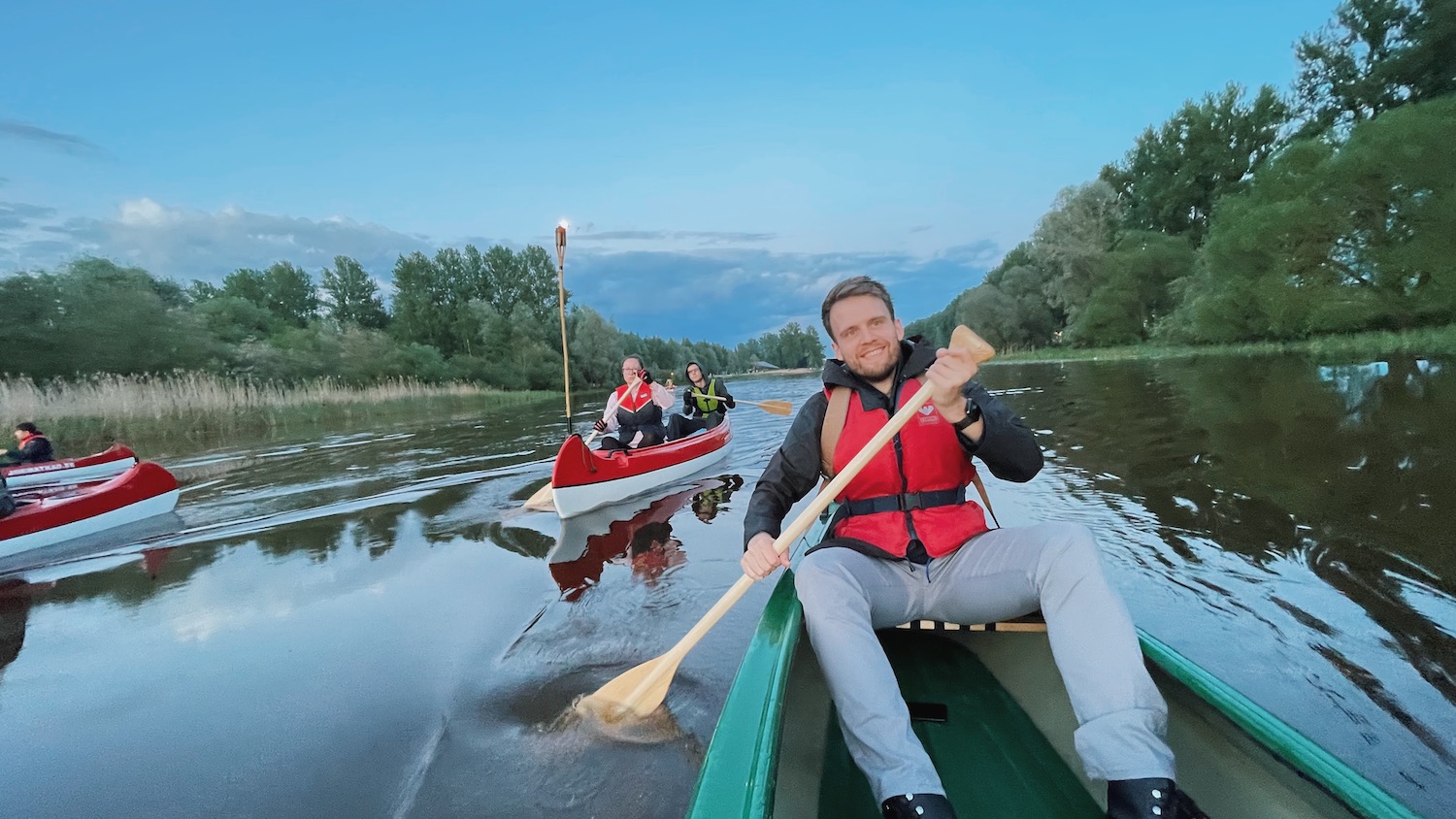 The journey started by the Tartu's Rowing and Padding Club and lasted roughly 2 hours. It was surprisingly peaceful and nice to just cruise up the river, leaving the noise of the city behind you and on two occasions we also saw beavers minding their business. It feels awesome to be able to see wild animals as often as we do in Estonia!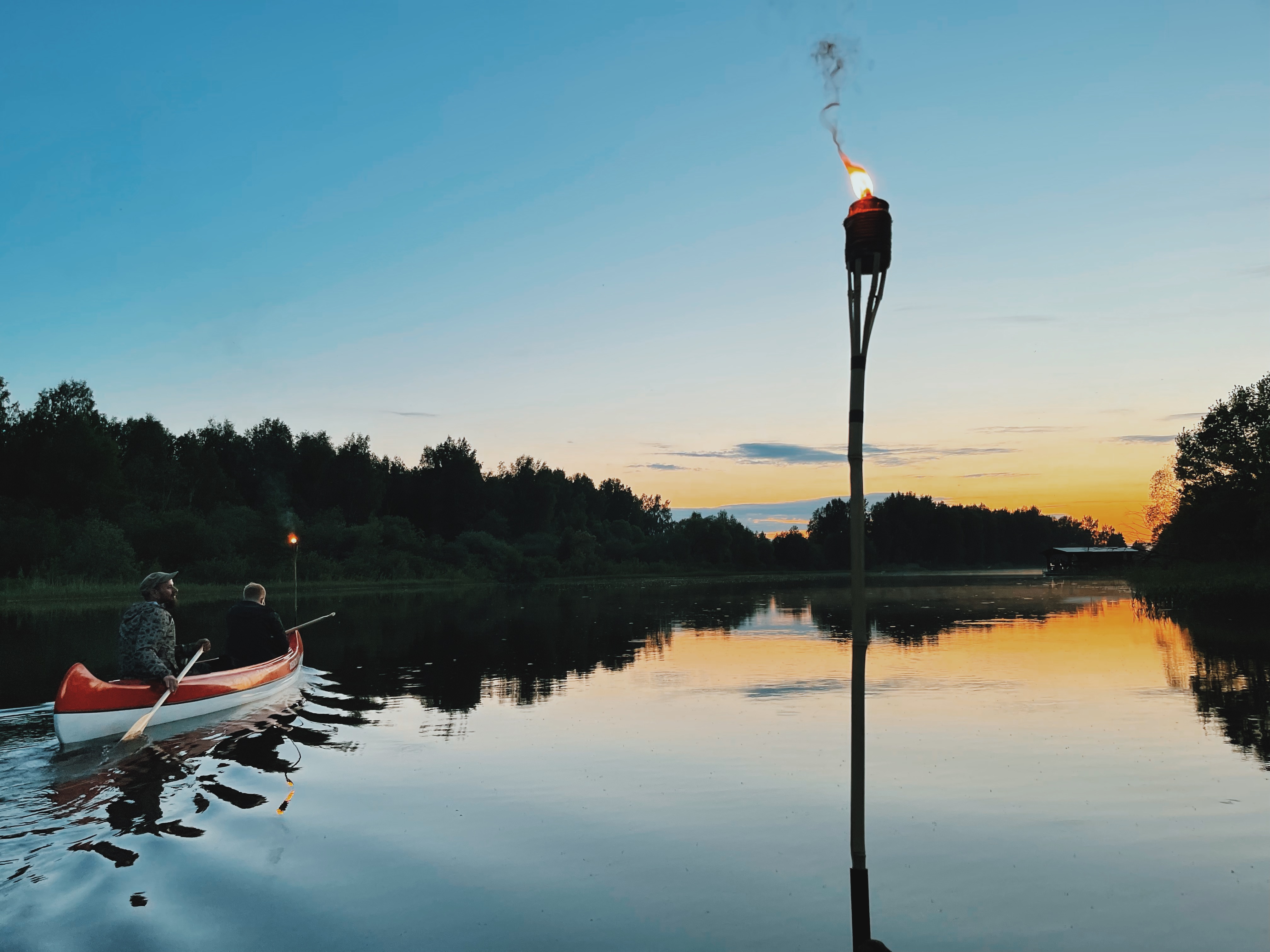 The first stretches on Saturday morning really wanted you to remember your rowing the night before, but the weather was again just perfect so we got up quickly to go and stroll around Aparaaditehas some more.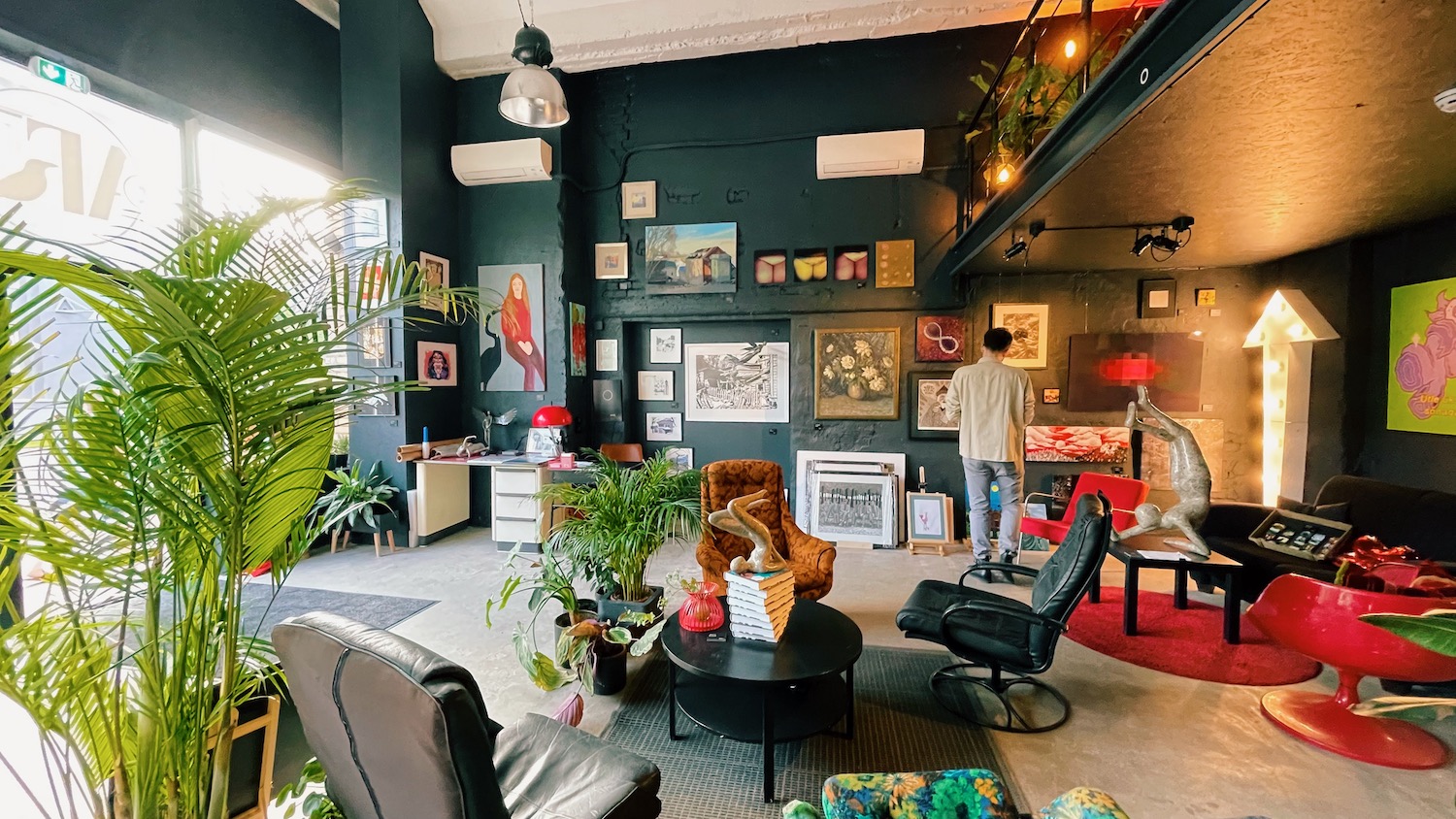 Do you recall us mentioning Matti Dubee's sculptures before? One of is sculptures called Coy called Ben's name in tARTu store and came home with us - yay!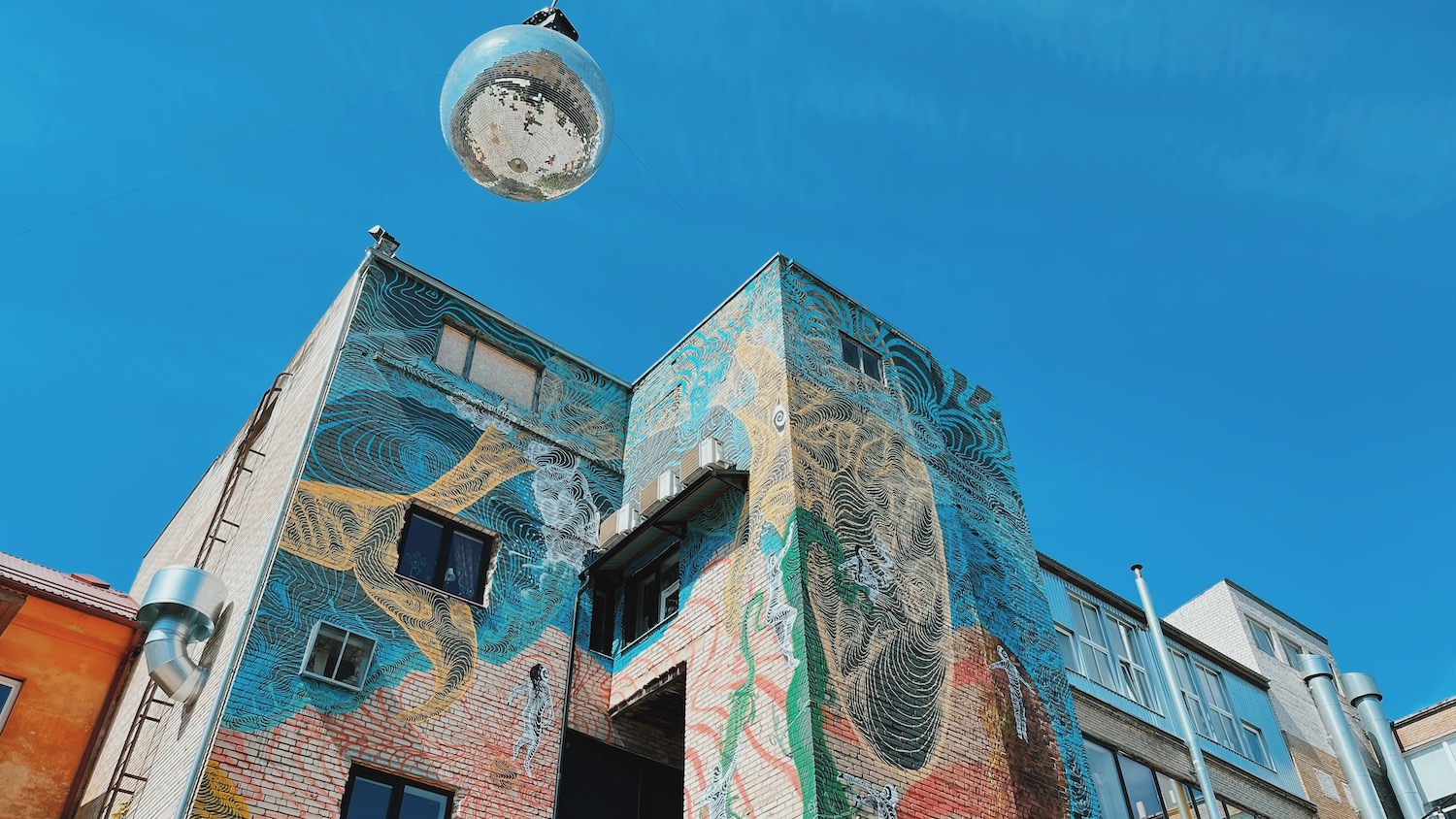 At 11Am it was time for our Pseudotours street art tour biking around in Karlova with Rattaringlus bikes. Did you know that Tartu is the Estonian capital of street art? It was really cool to learn about different techniques and also how to recoqnize the authors. And cruising through the small streets in a perfect summer weather... That's the perfect summer feel.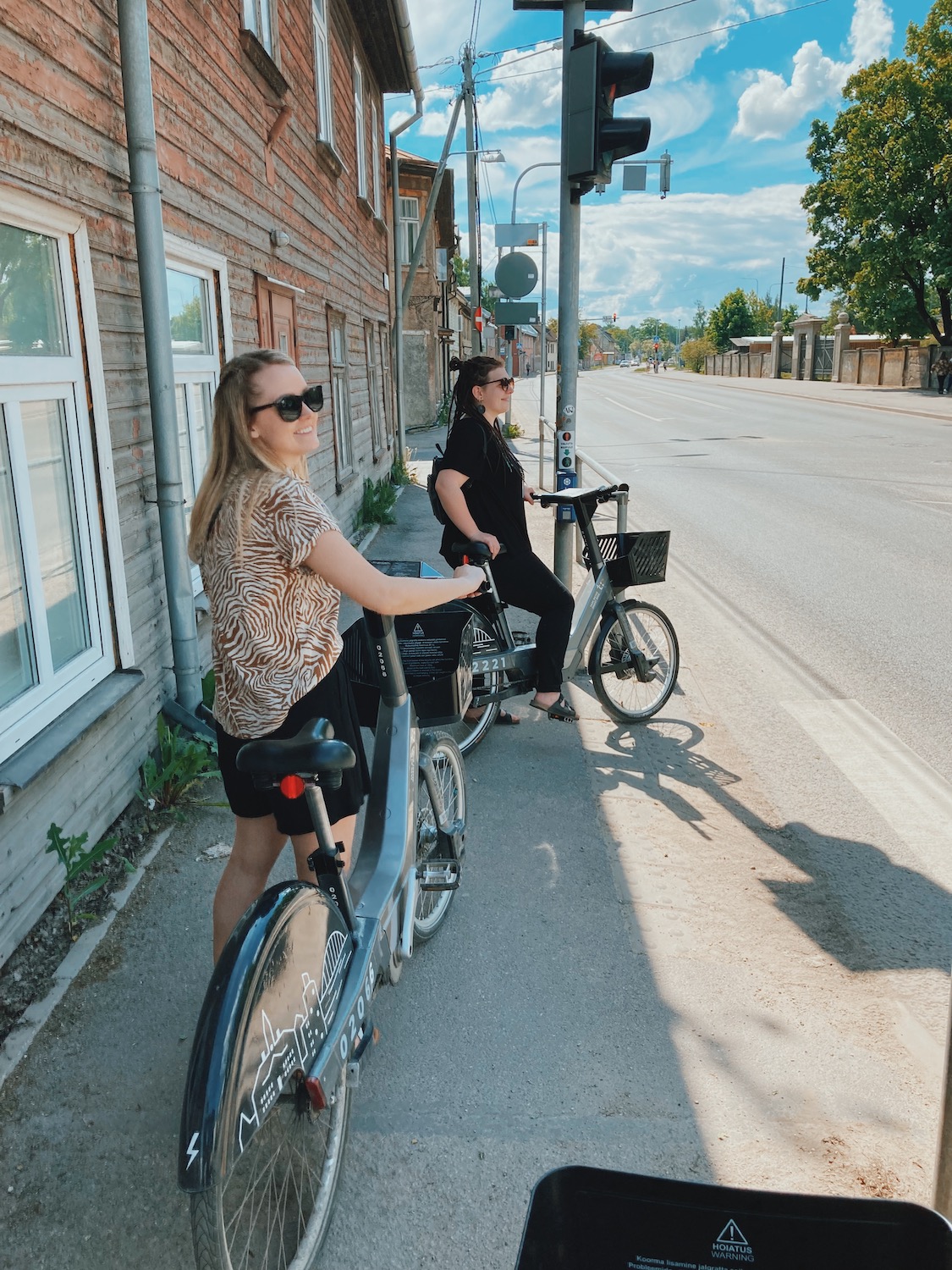 We would advise to take two hours for the tour as then you will have some extra time to make a stop at a cafe and just enjoy the ambience.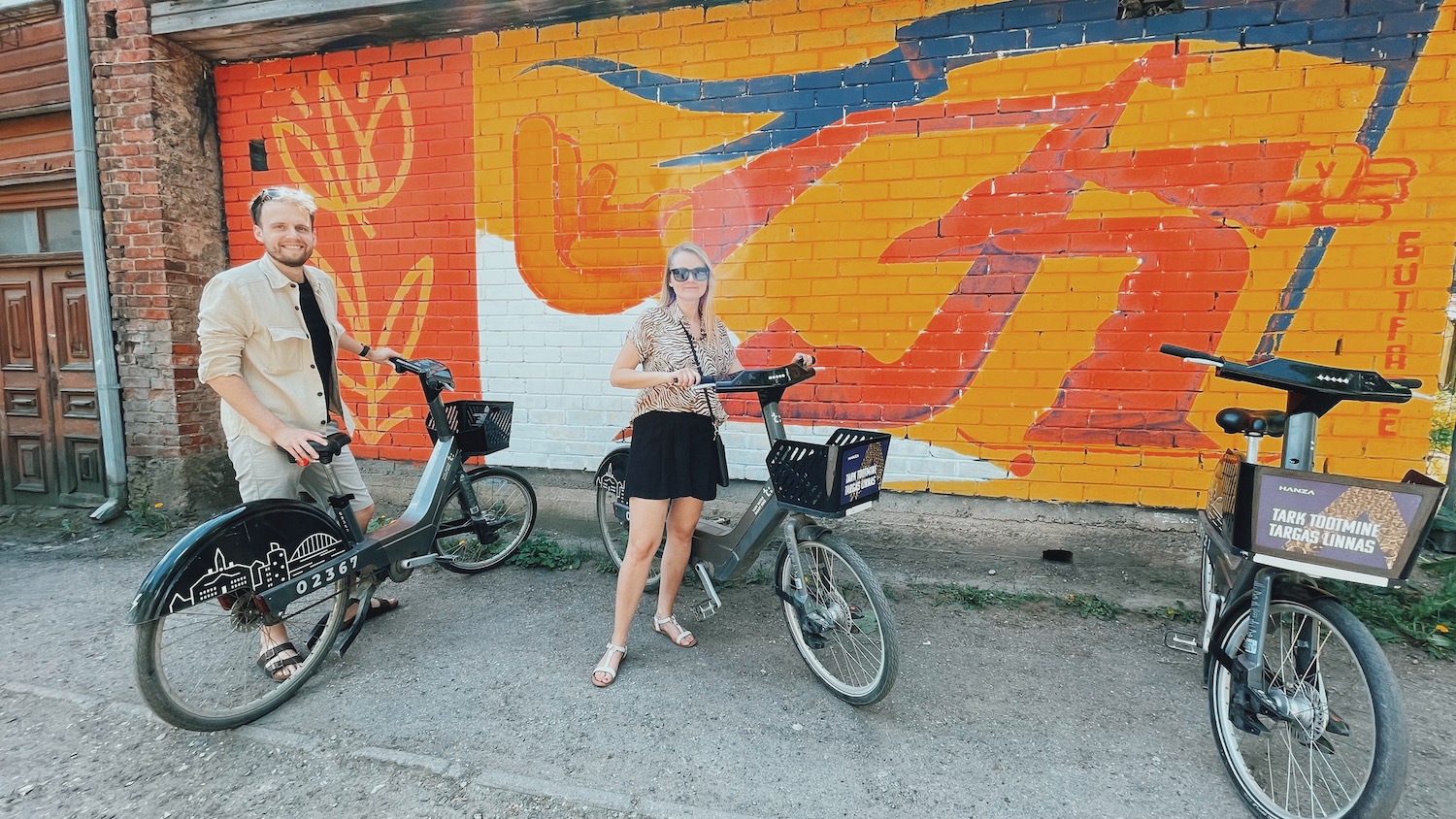 By the way, Pseudotours is also arranging tours in Telliskivi, Tallinn ;)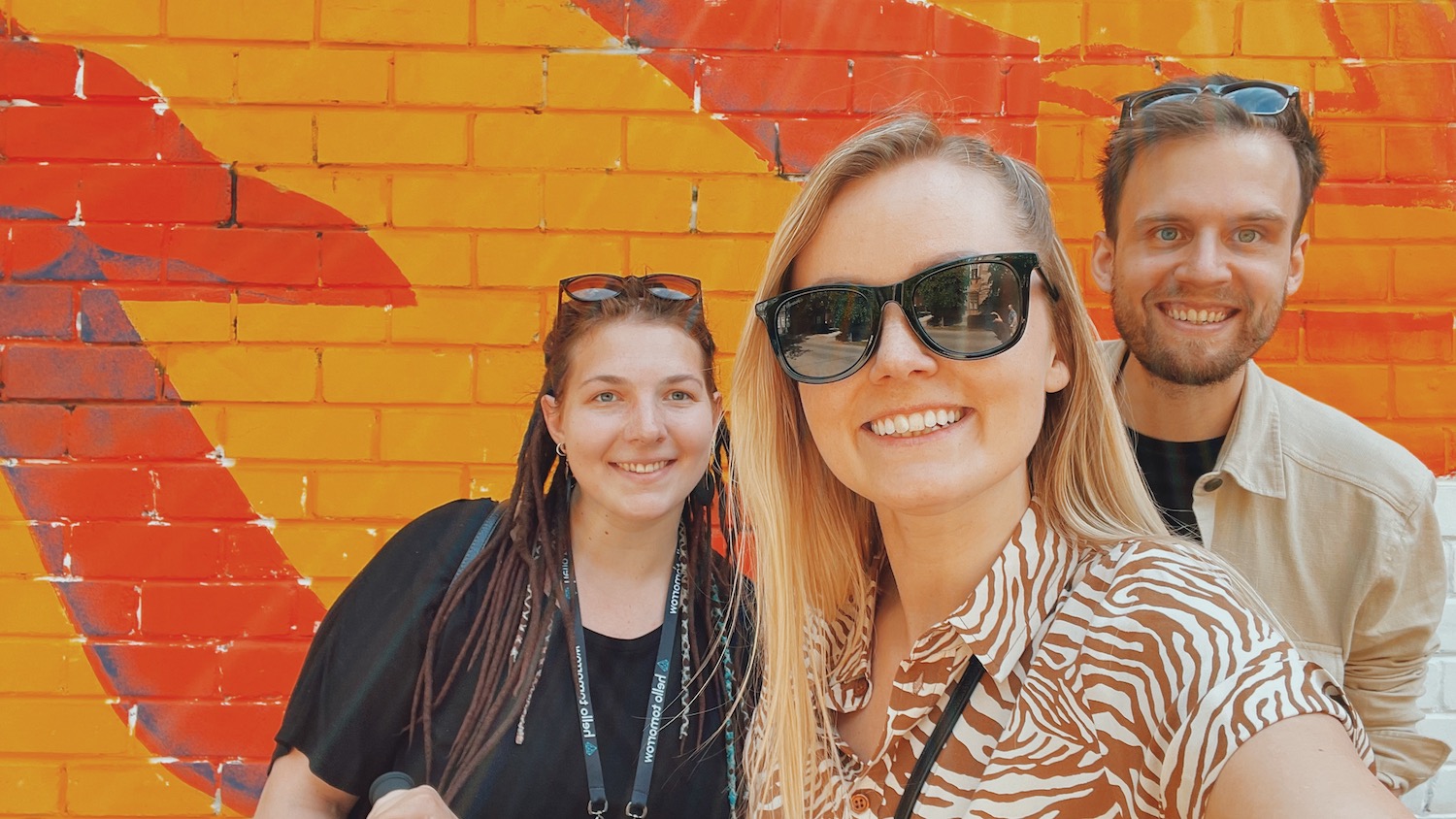 Around midday we got ready to leave the city and head towards Peipsi, our first stop being Peipsimaa külastuskeskus that was just full of life!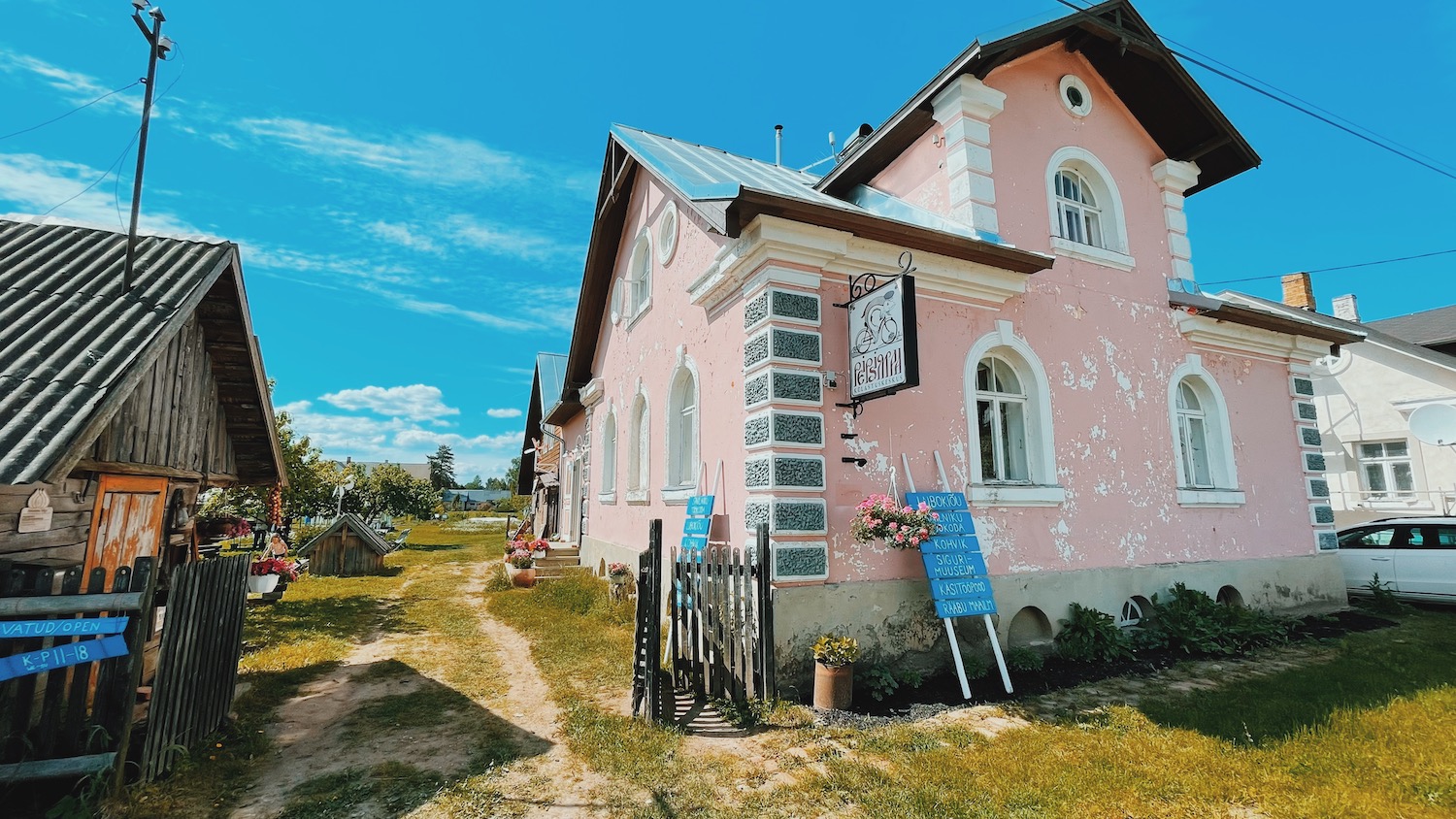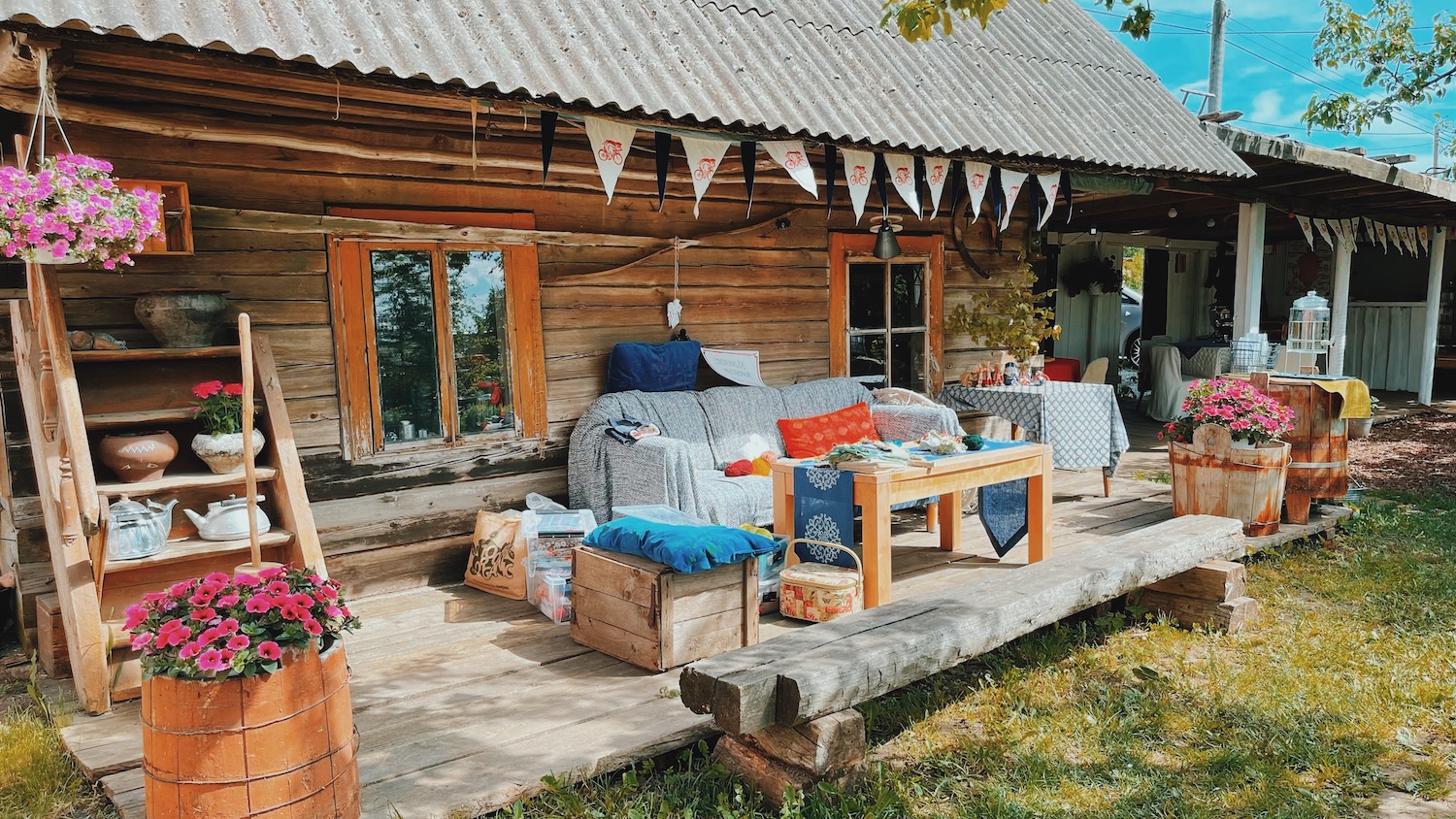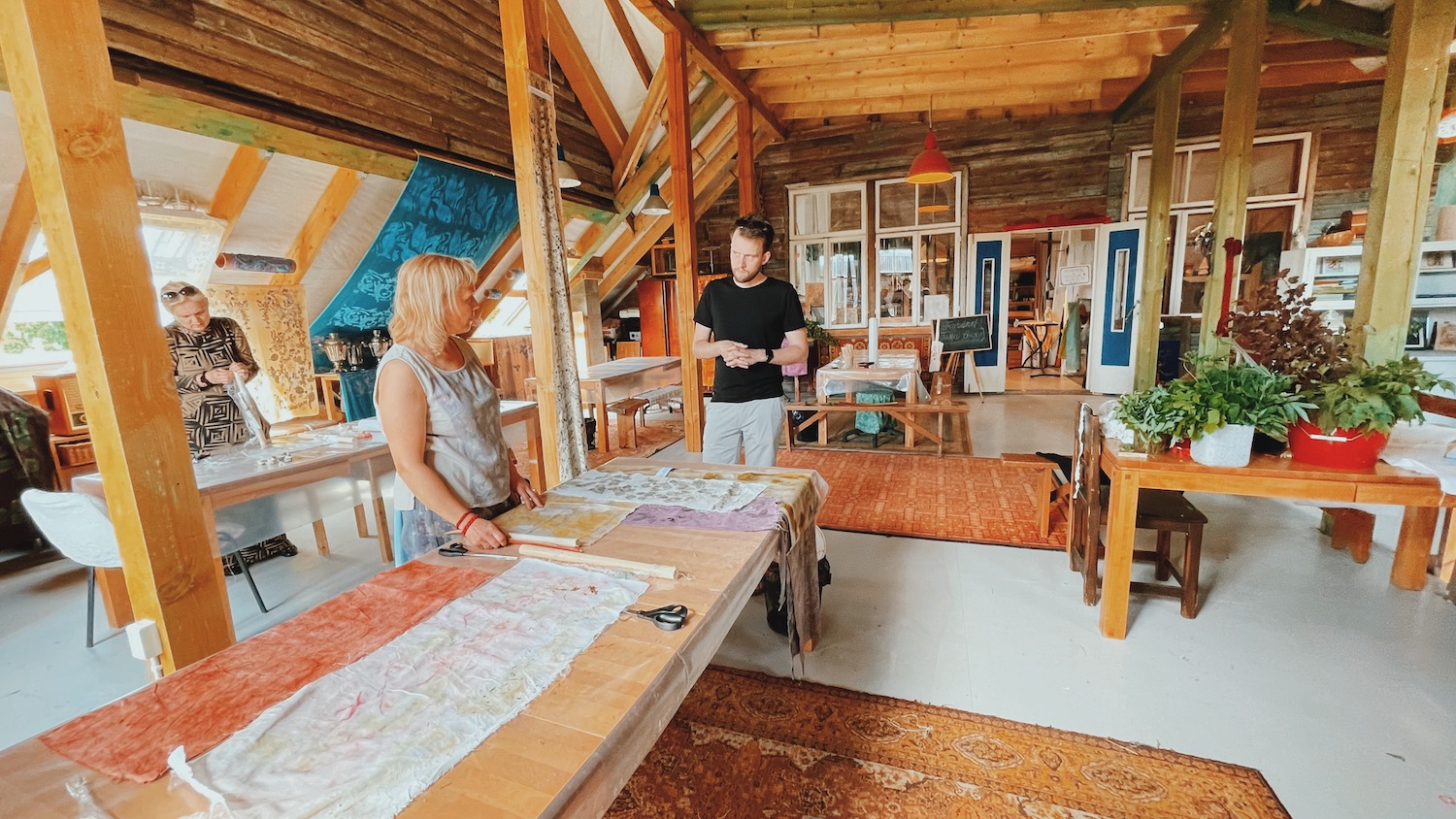 The hostess gave us a tour around the house, showing some really interesting details from the past way of life and also how to make patterned clothing with plants. We also had a quick workshop where we made a printed bag using wooden print blocks.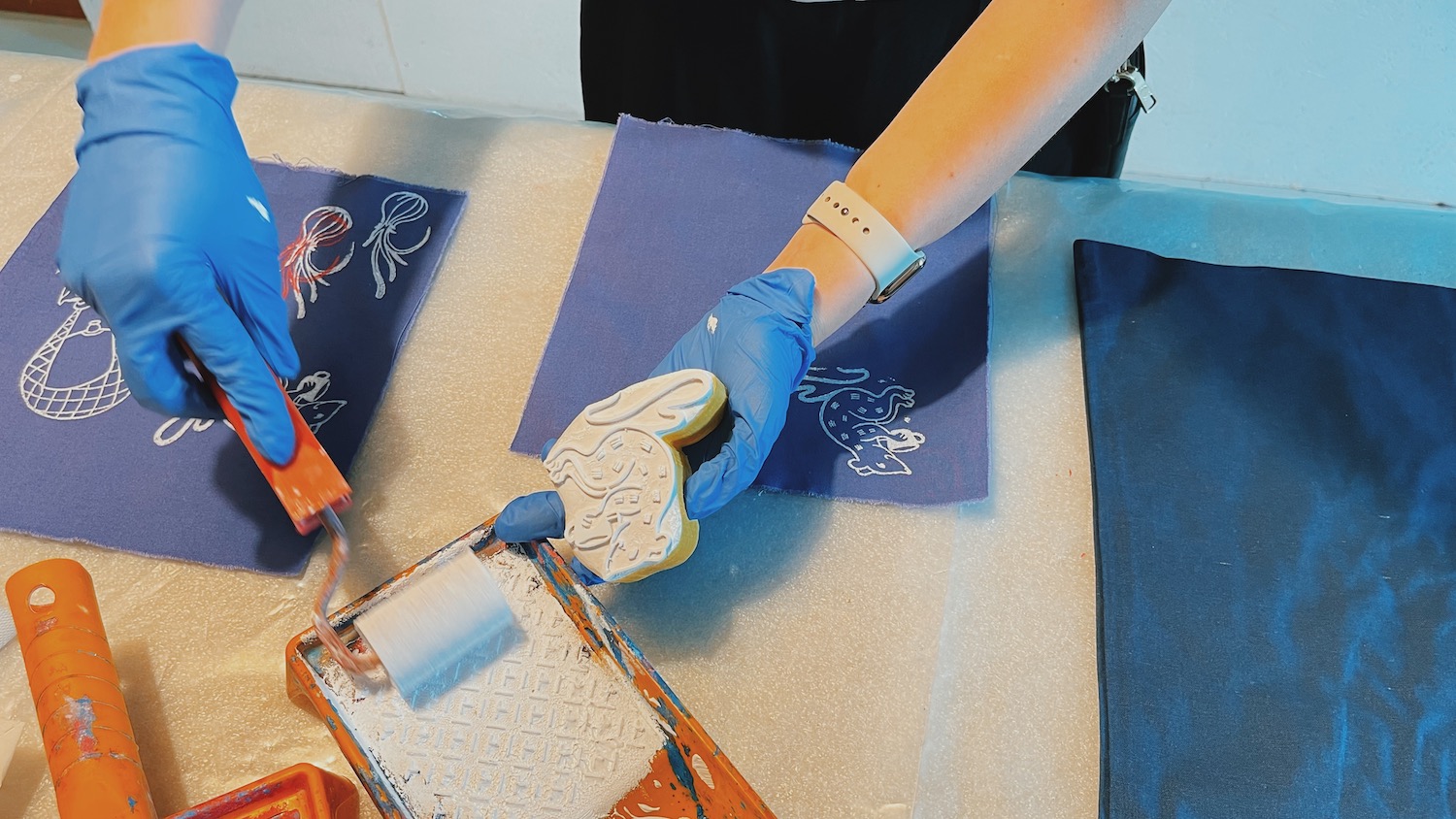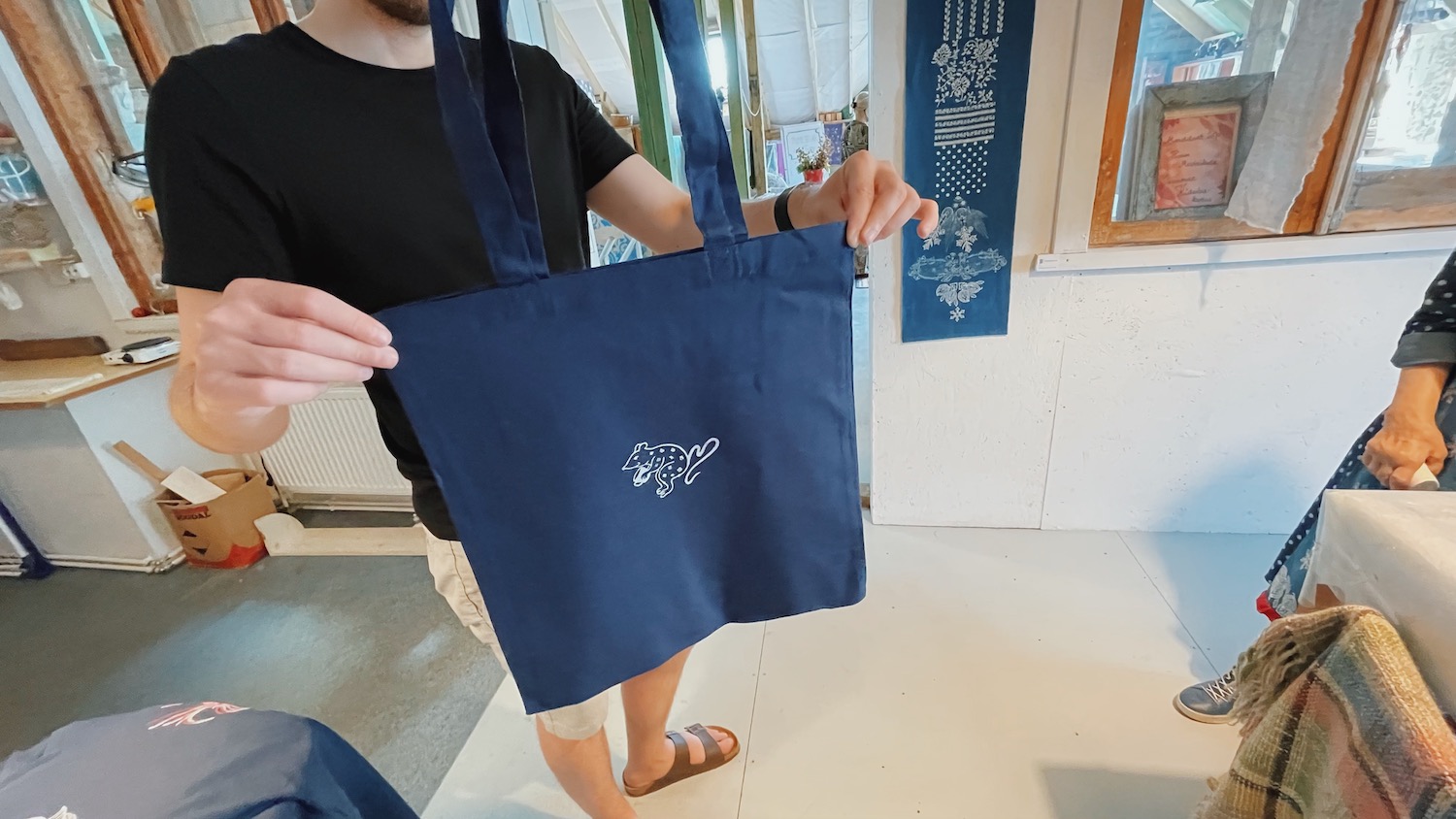 We often carry many things in paper bags during our travels so these shoulder bags will definately come in handy and it is always nice to have items that are practical, but also have a story behind them.

Now it was time to head towards the Samovarimaja where we had a local tea culture workshop with a warm welcoming!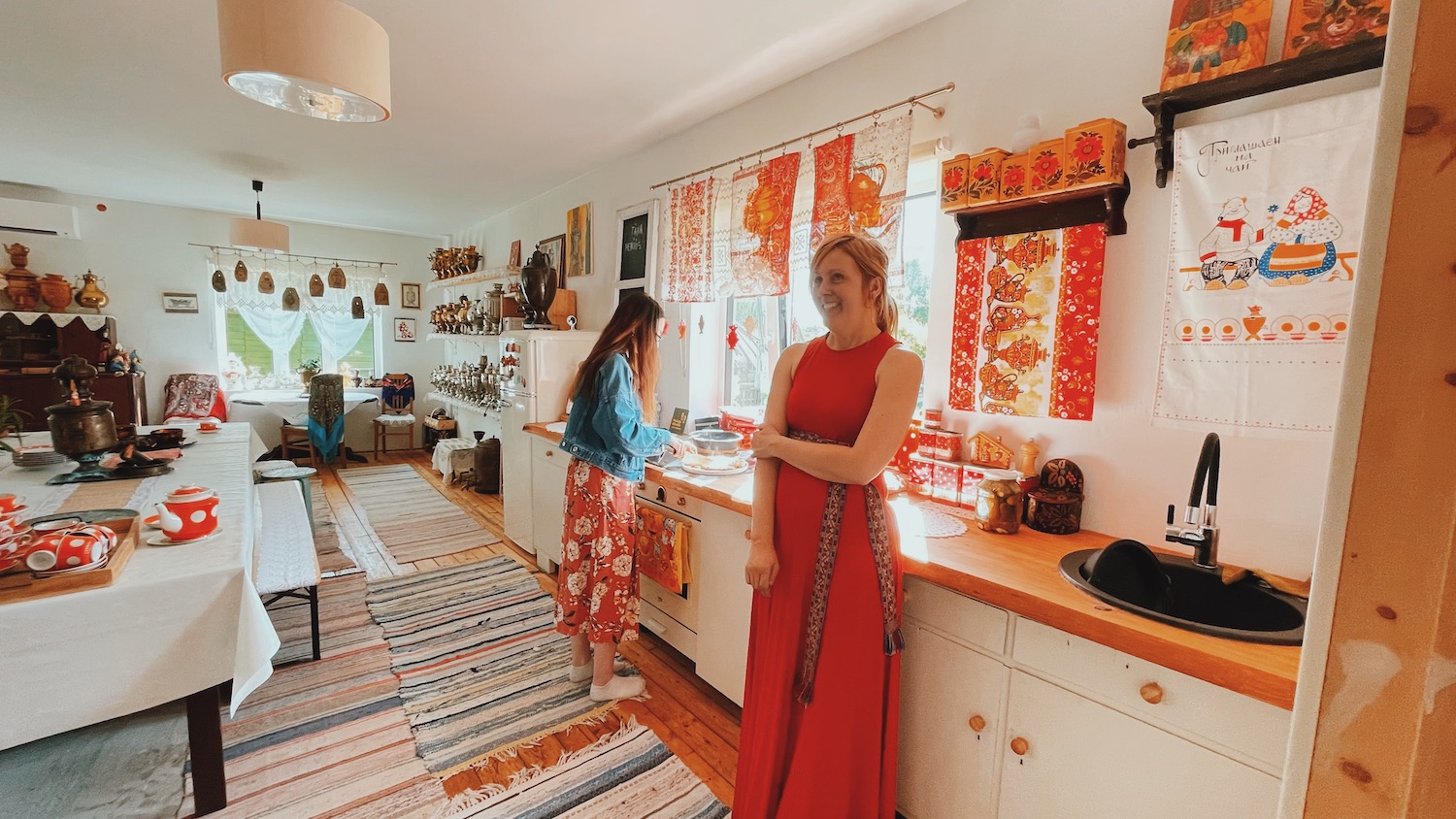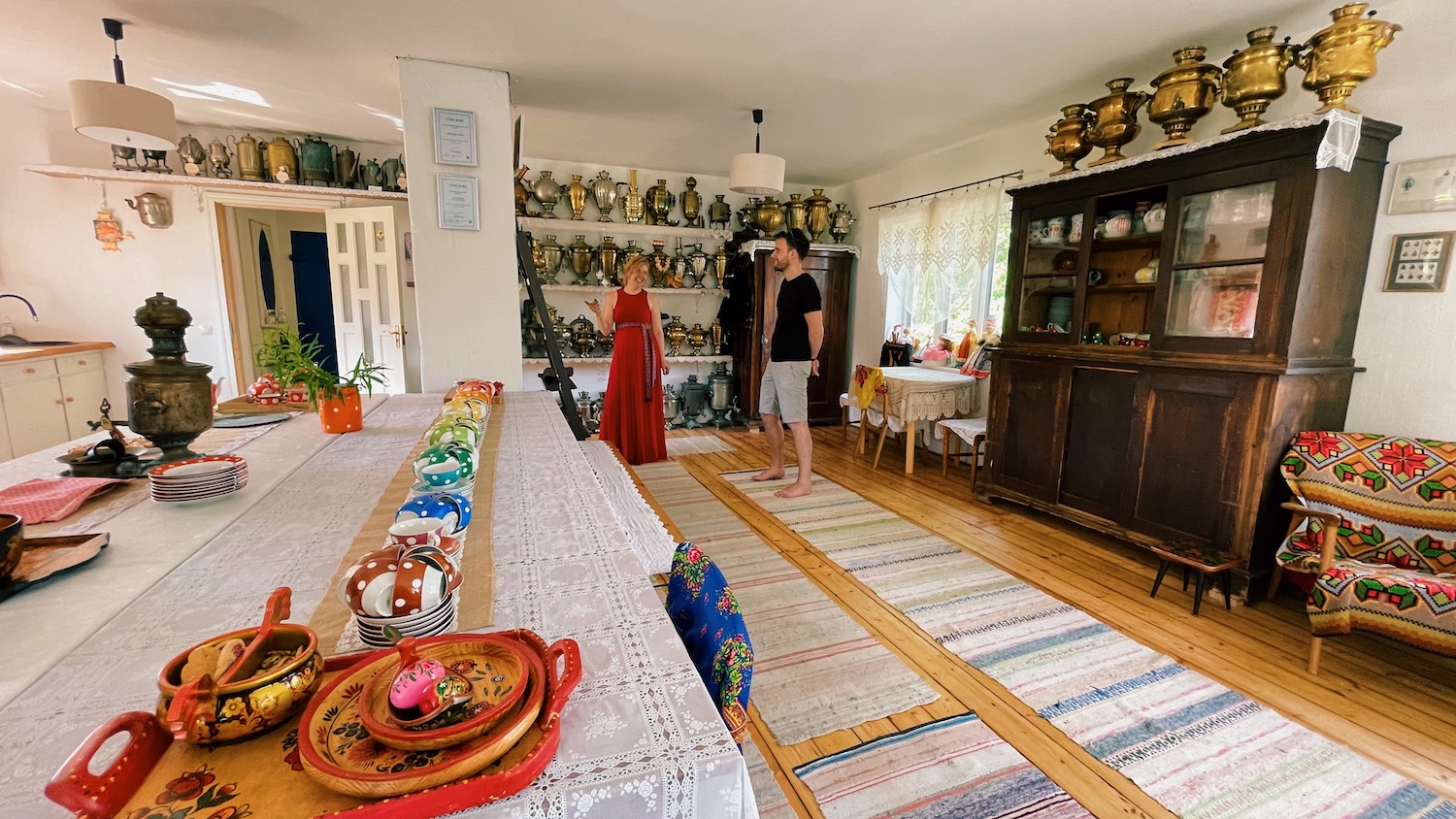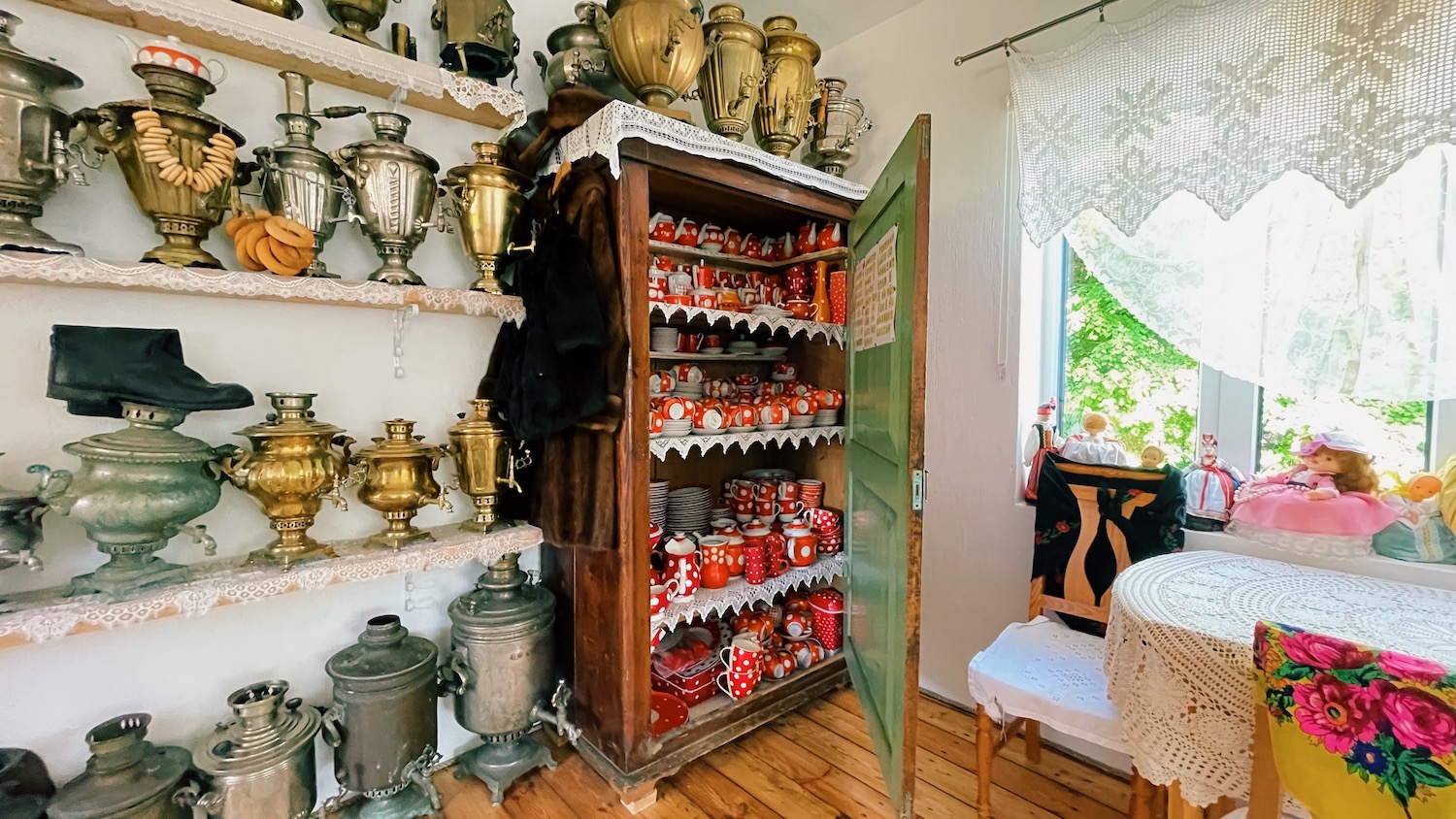 A room full of stories, super tasty and fresh from the oven onion pie that went surprisingly well with the tea (yes, even on a hot summer day)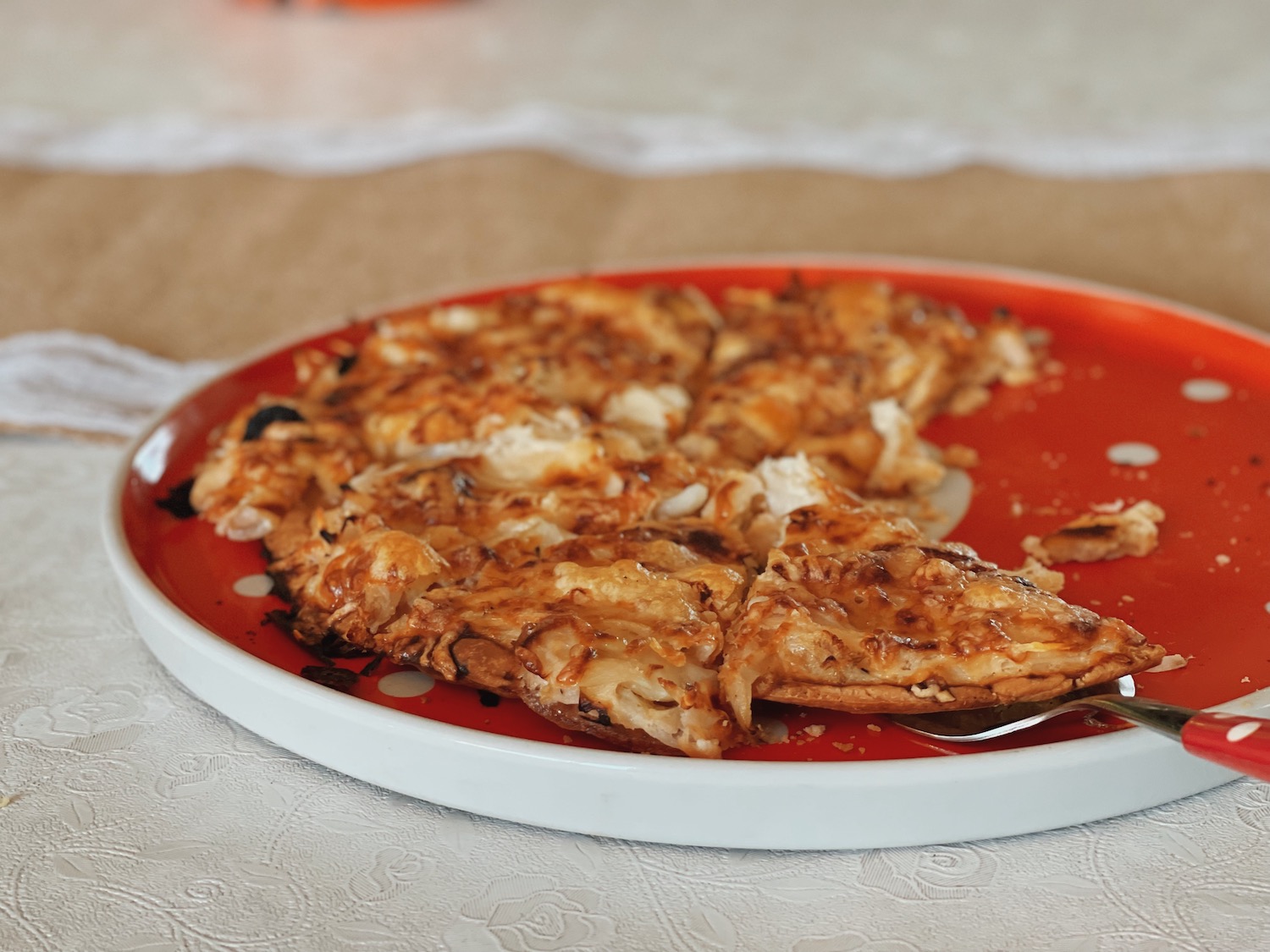 A much recommended stopping place for families and friends - and don't forget to ask about the workshops! :)

After that we were on our way towards Voronja gallery only a couple of houses away, but decided to check out the Lendav Laev restaurant on the way. That turned out to be a really good call and the fresh local fish tasted divine!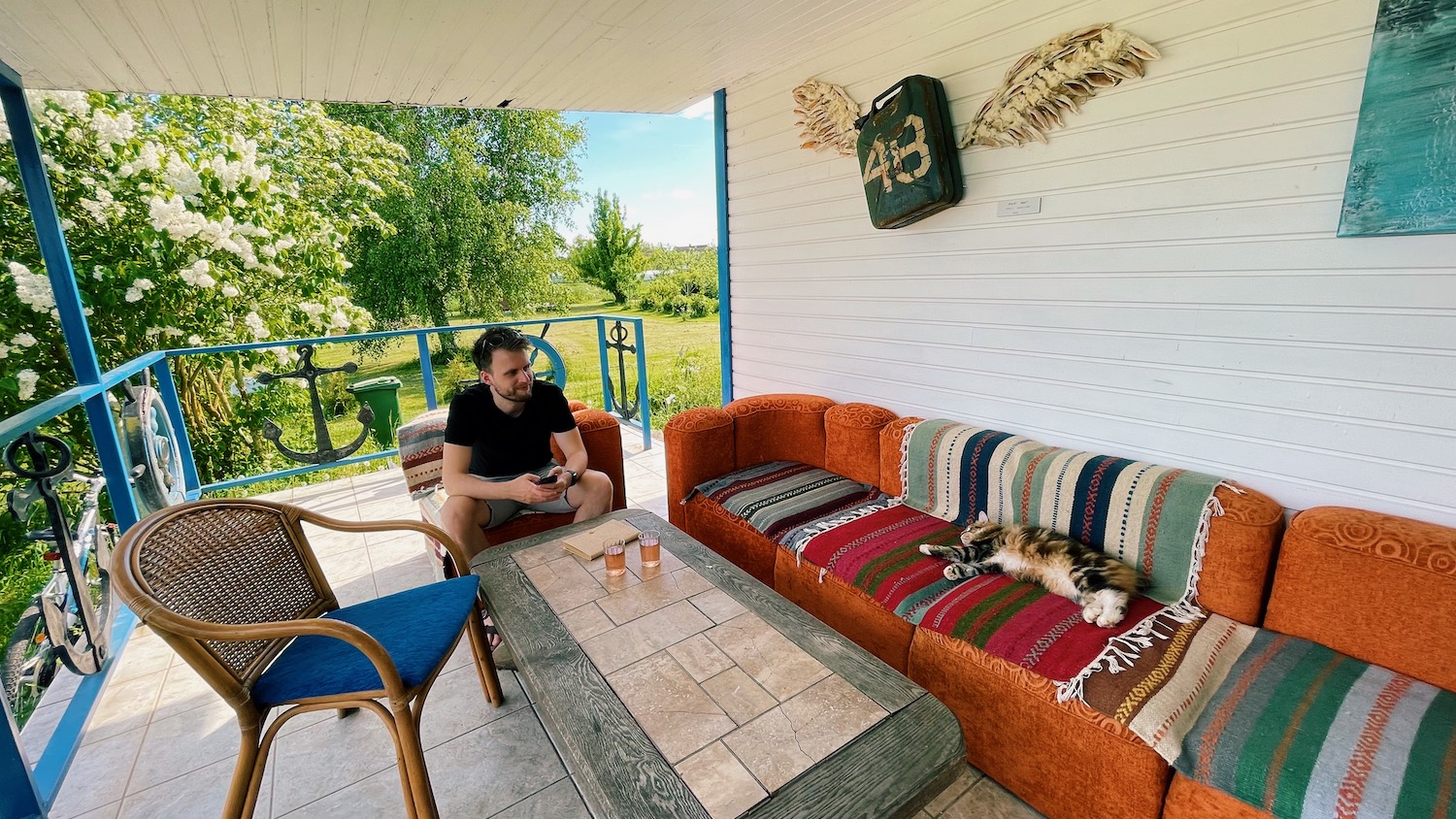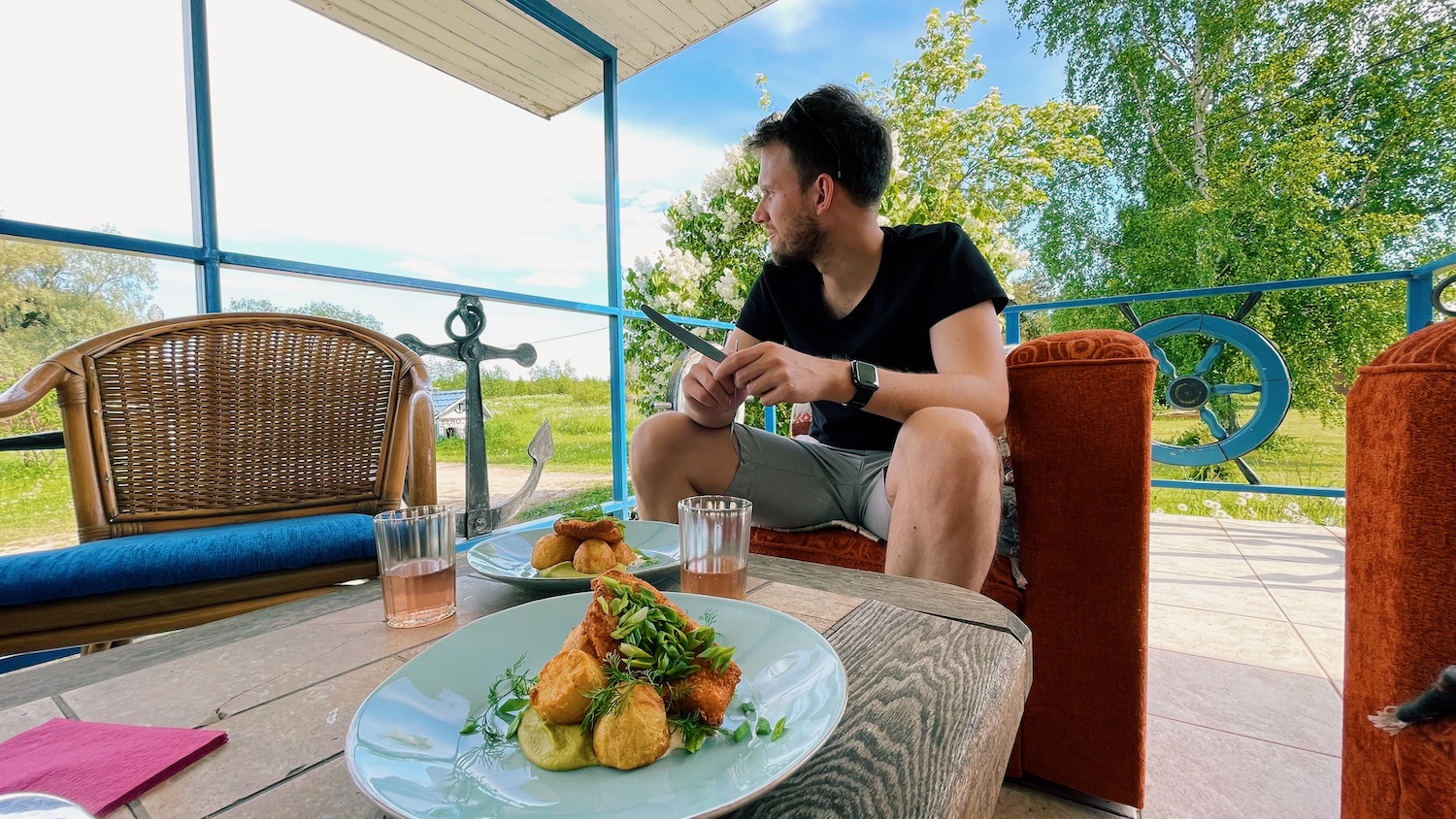 And NOW it was time to visit the Voronja gallery that has an ongoing summer exhibition by Kaija Põhako-Esko and Tõnu Esko "Kolmainsus – Teadus. Kunst. Ulme."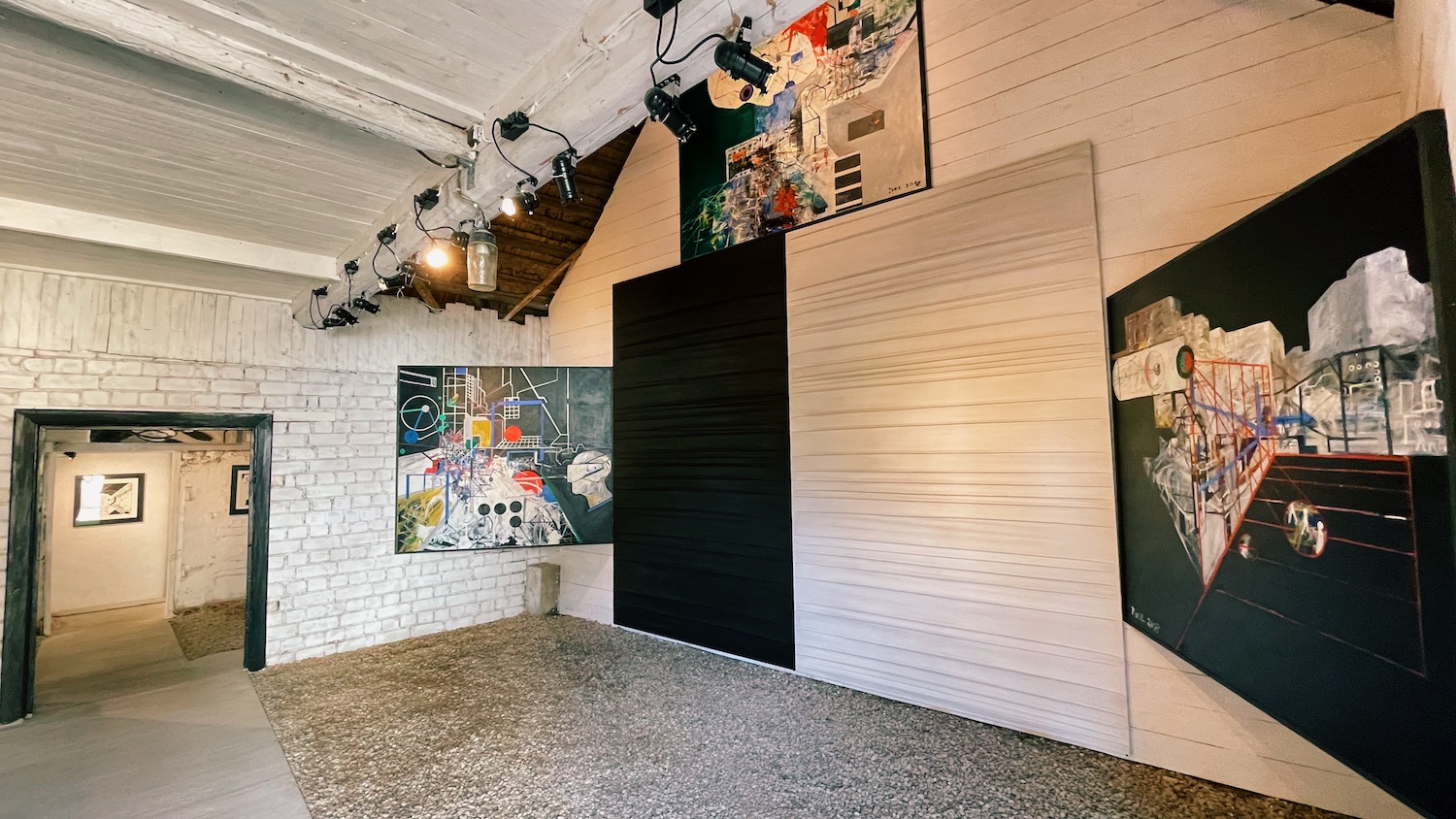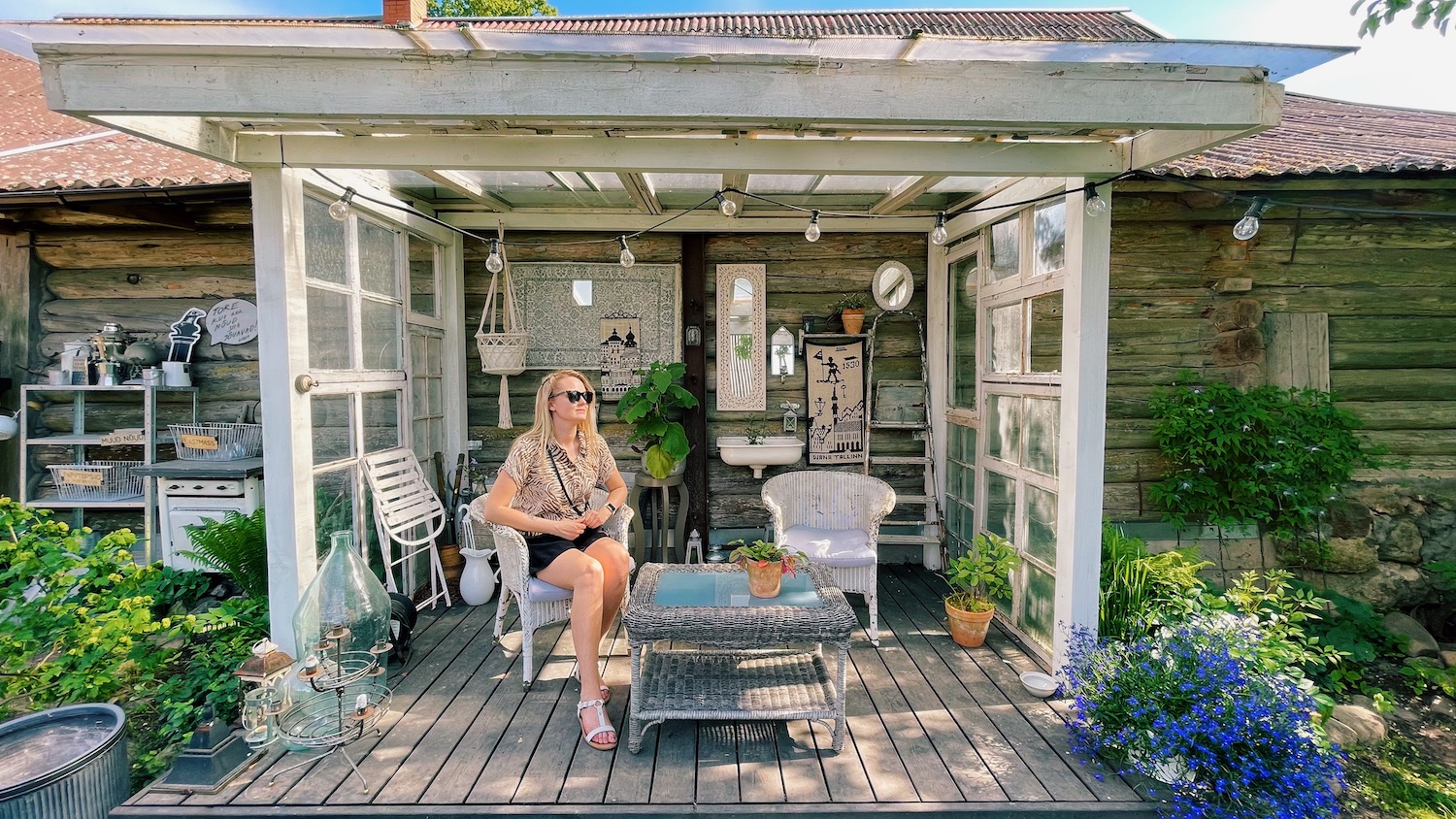 You can also find an open sci-fi library as part of the exhibition: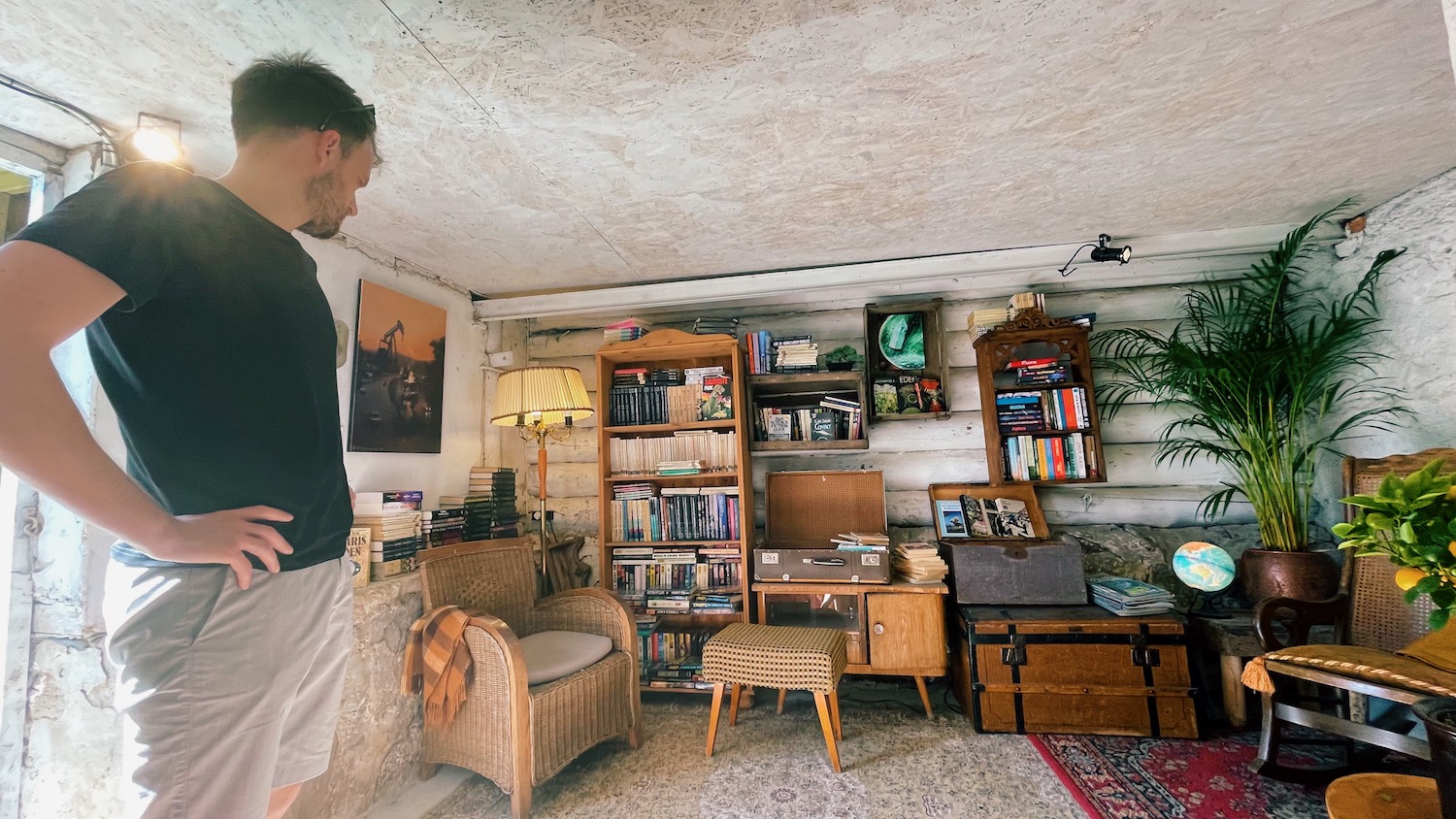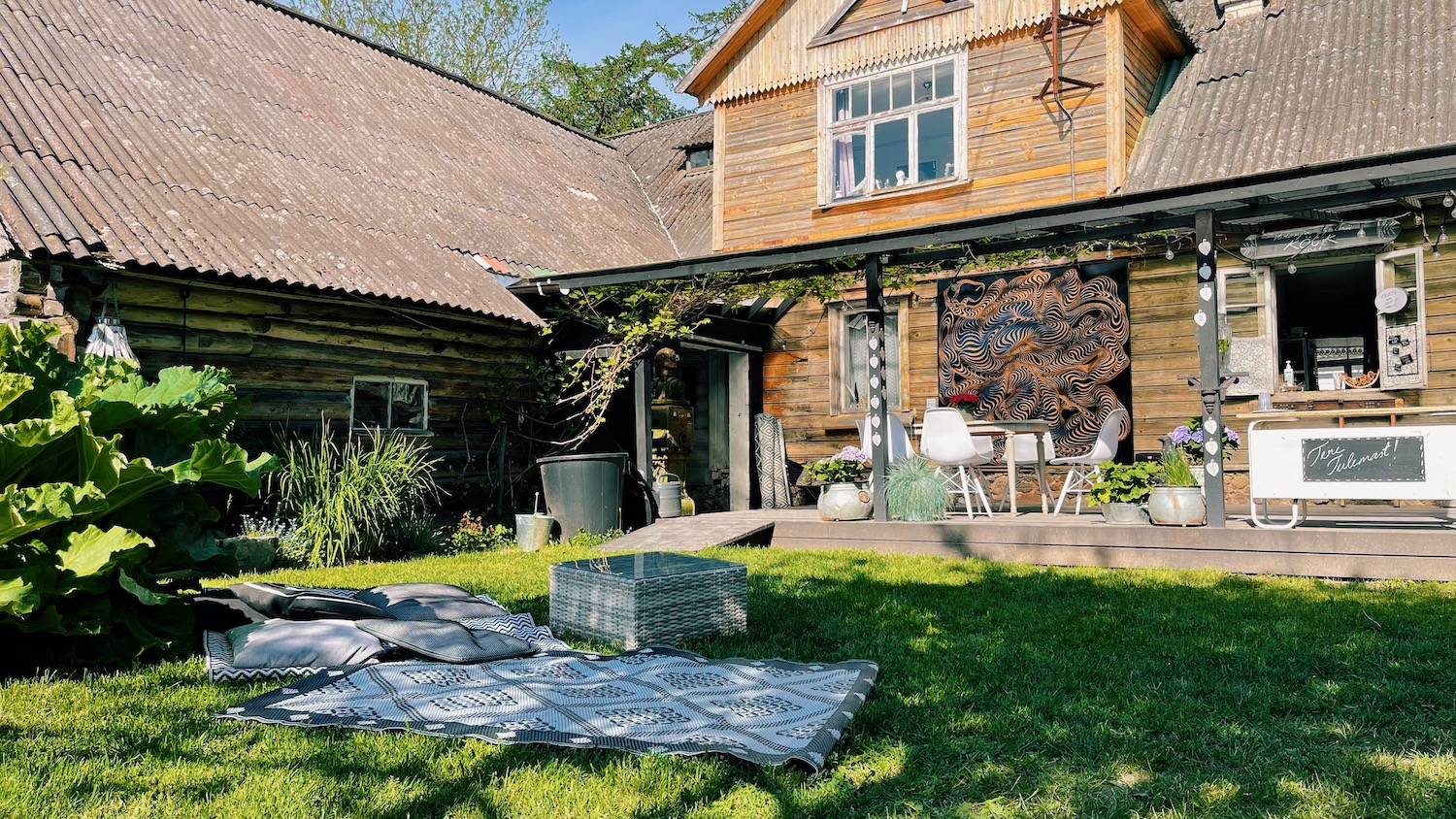 After that it was time to relax at the Hea Karma Villa in Kallaste - such a cozy and peaceful holiday home that somehow manages to put us fast asleep at 8pm.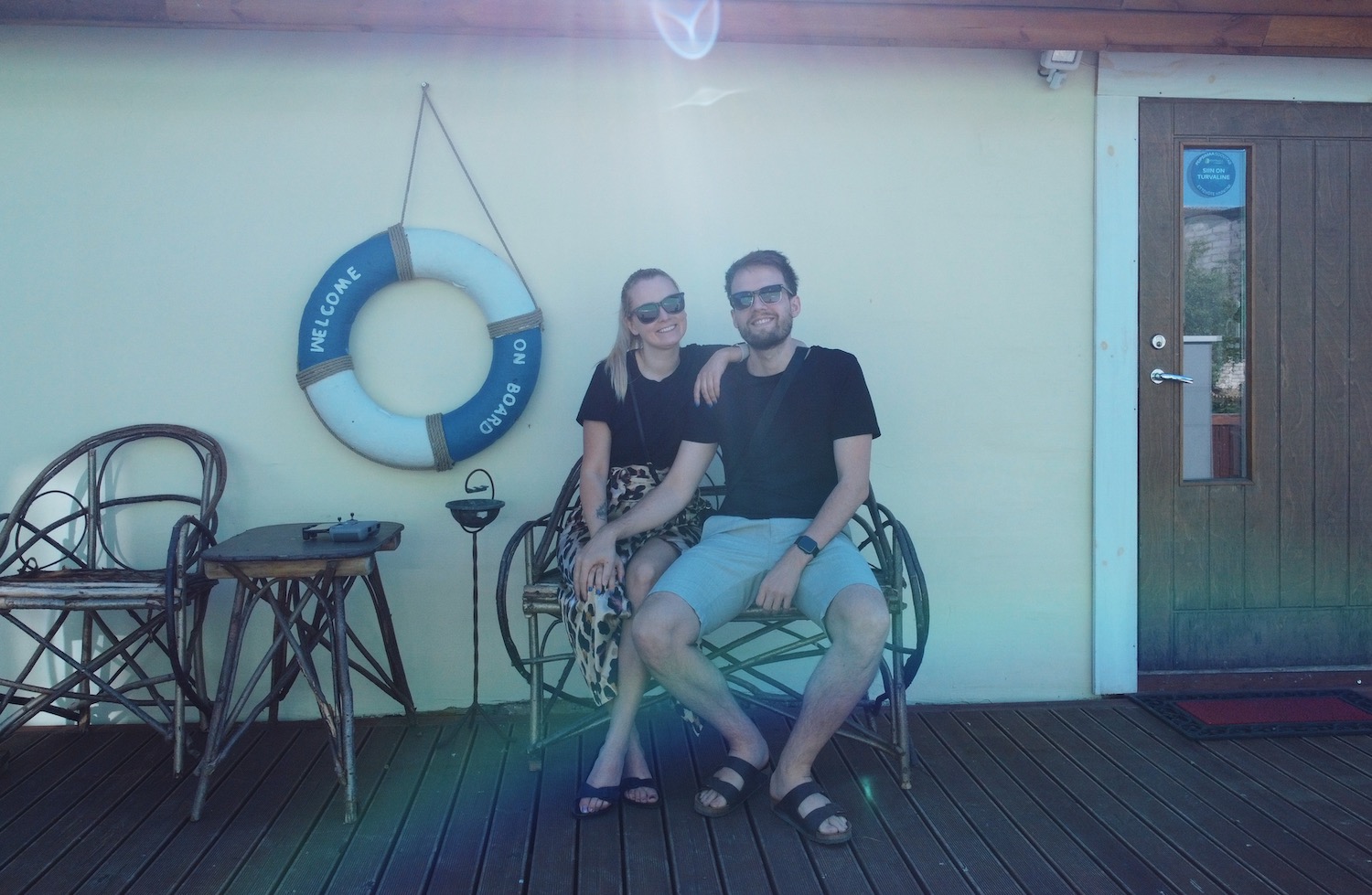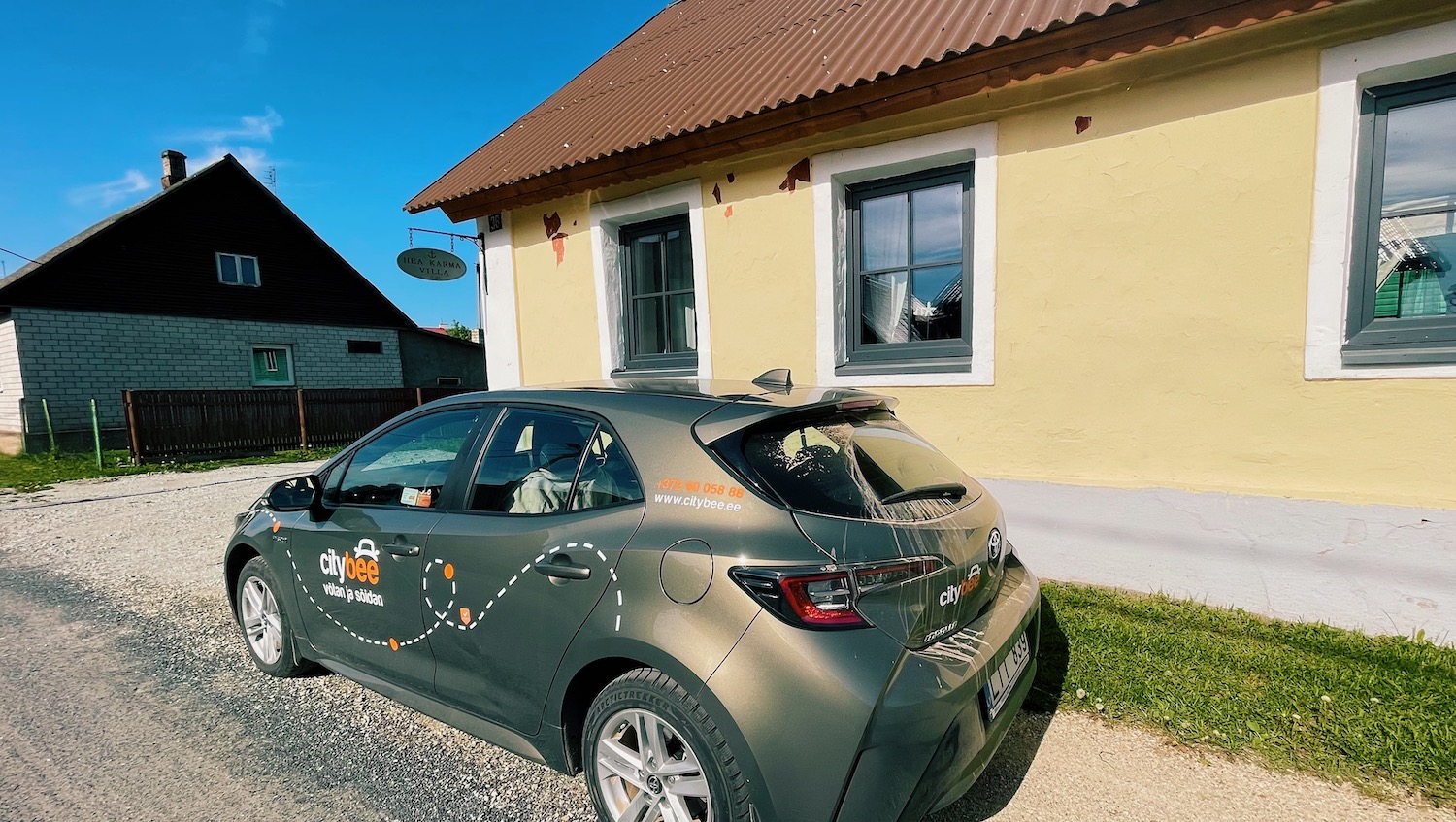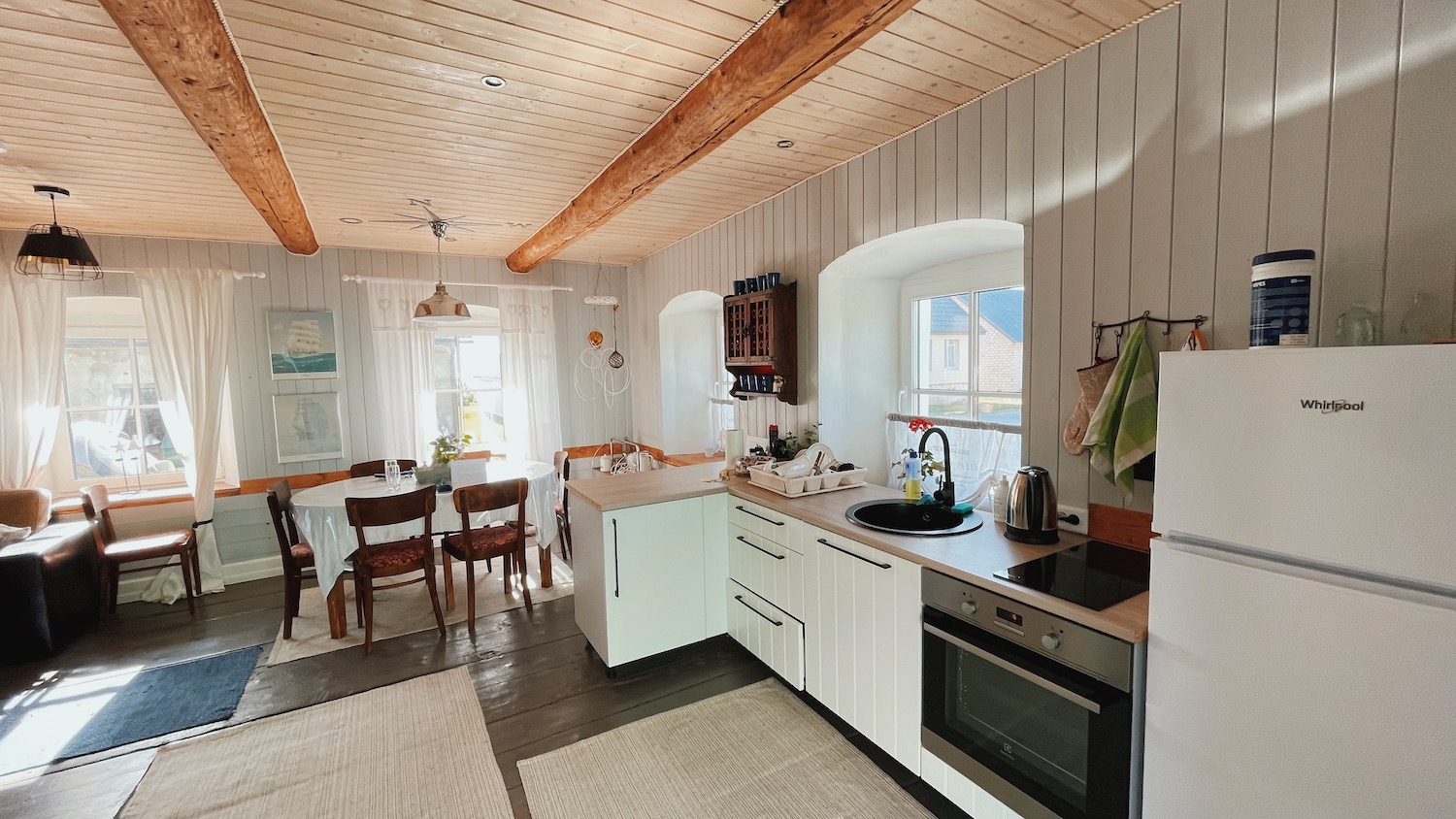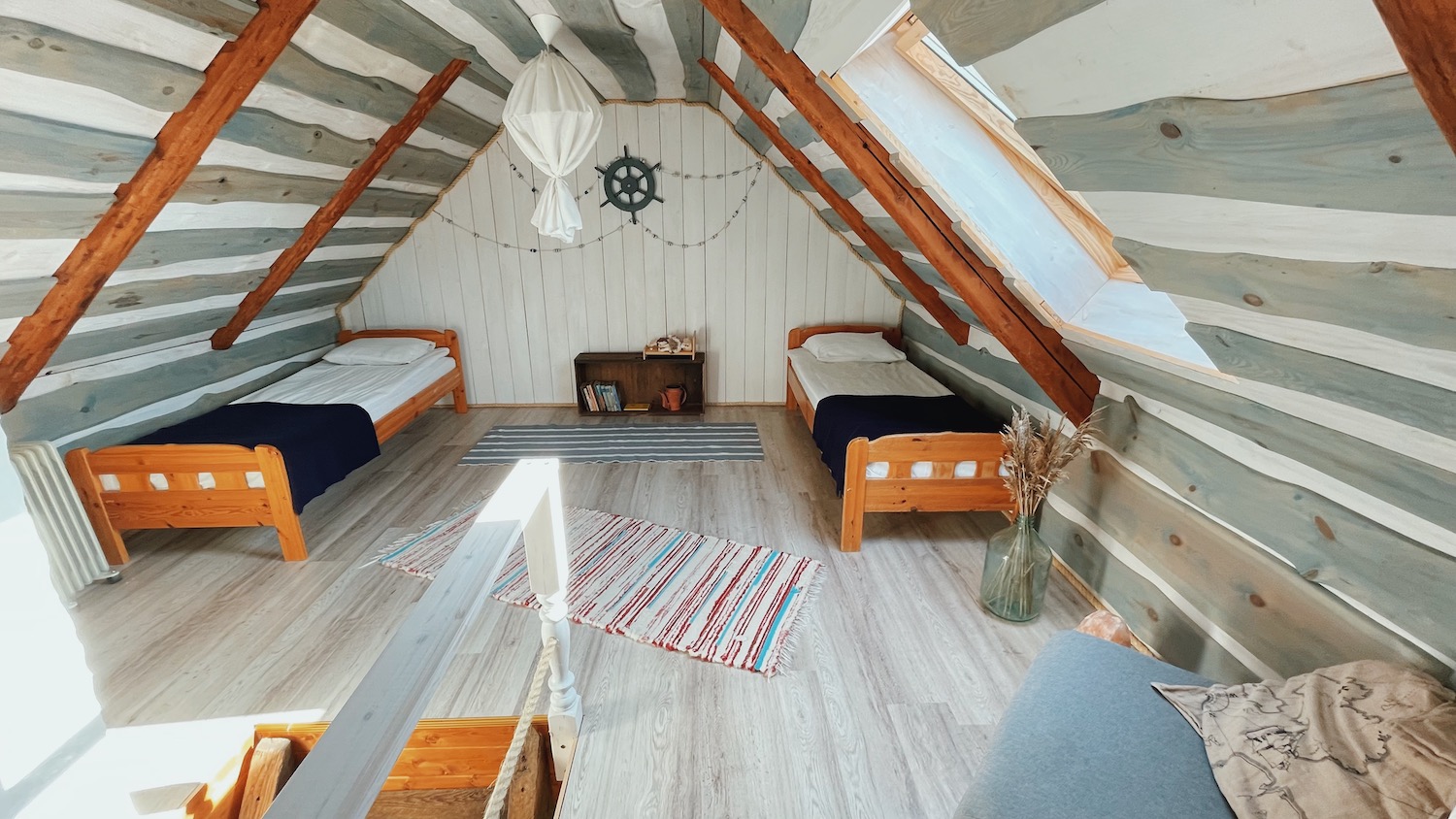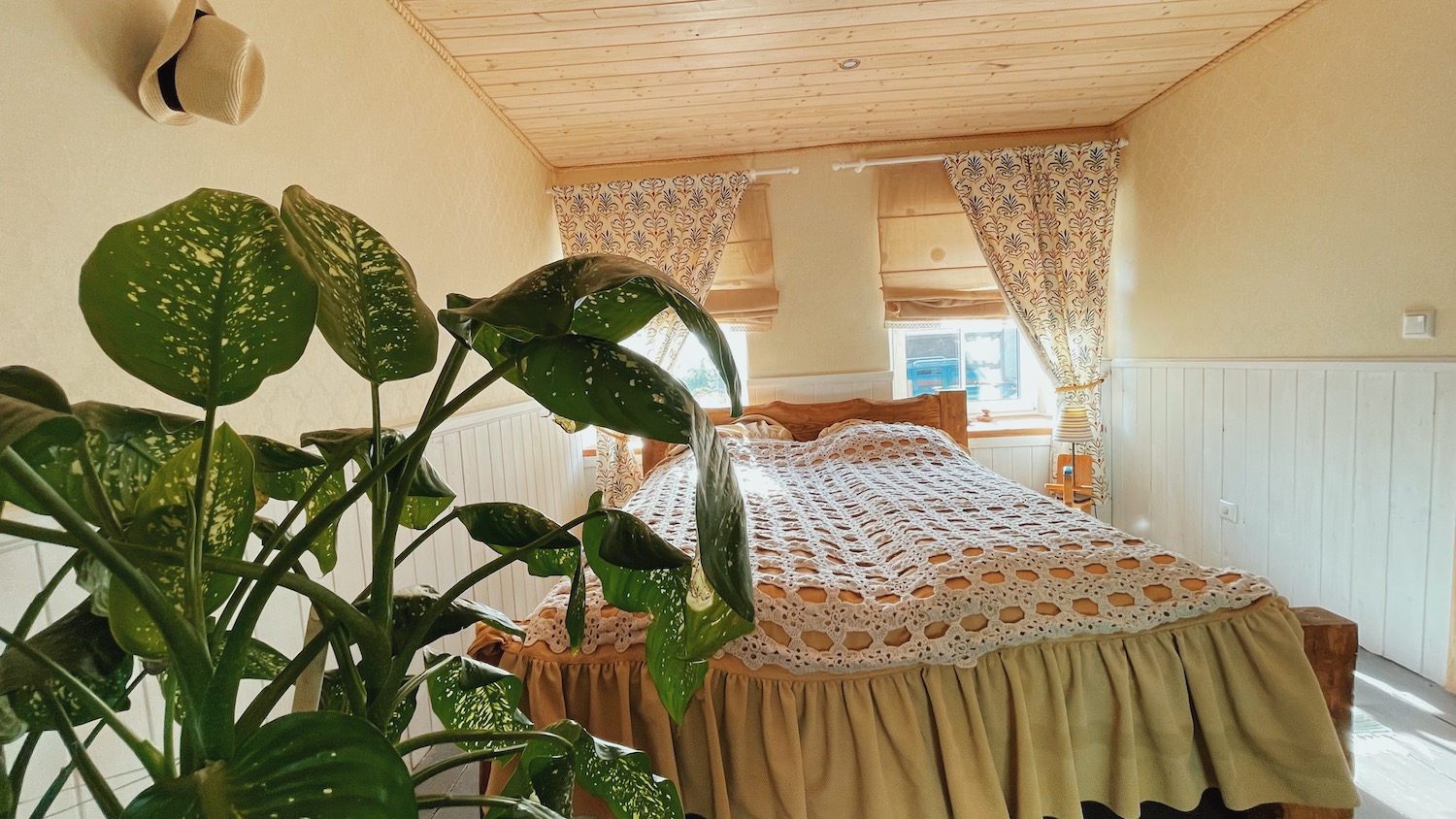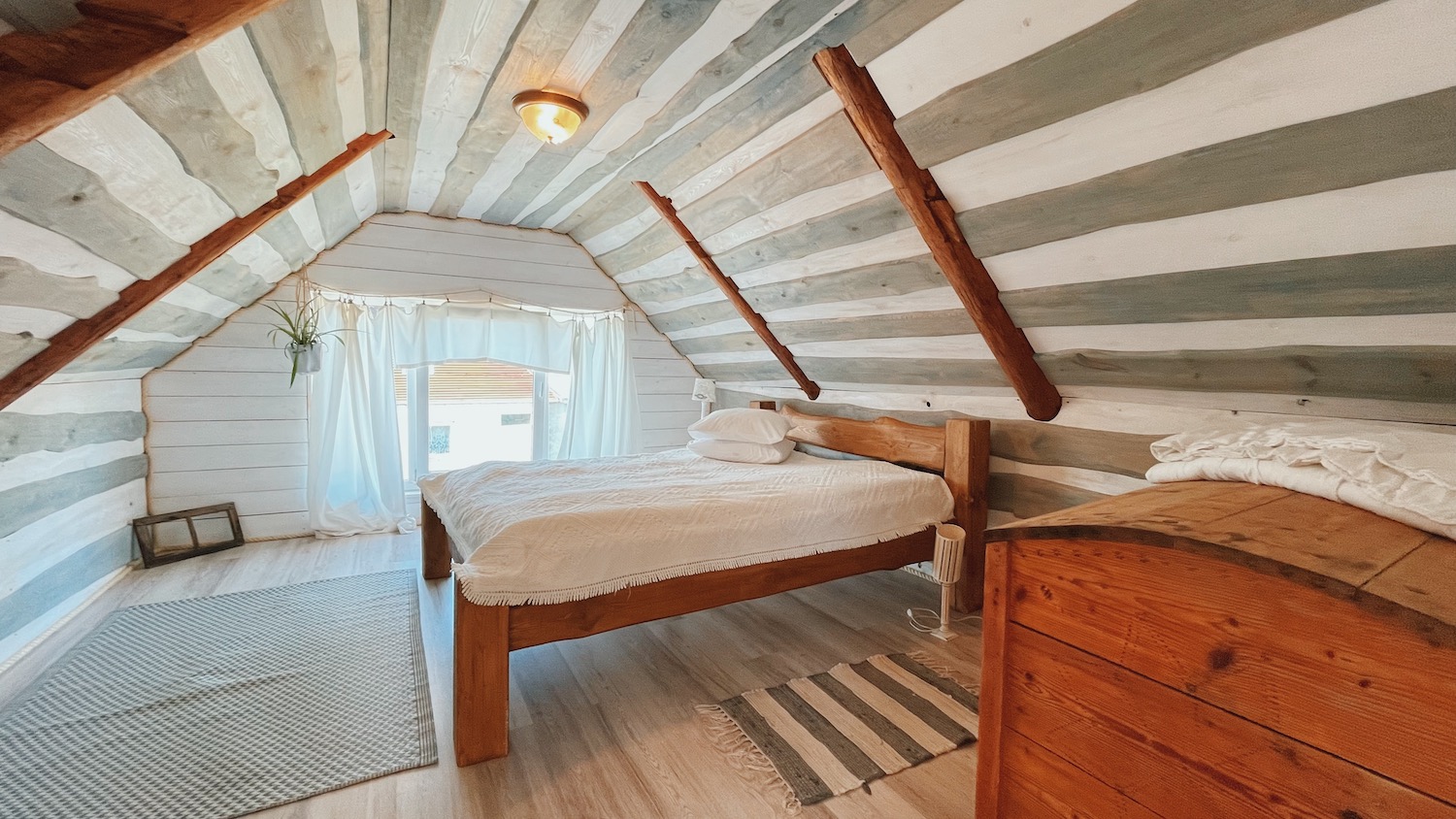 In the morning we enjoyed the lovely breakfast prepared by the hosts and headed to the beach that's only 2 minutes away!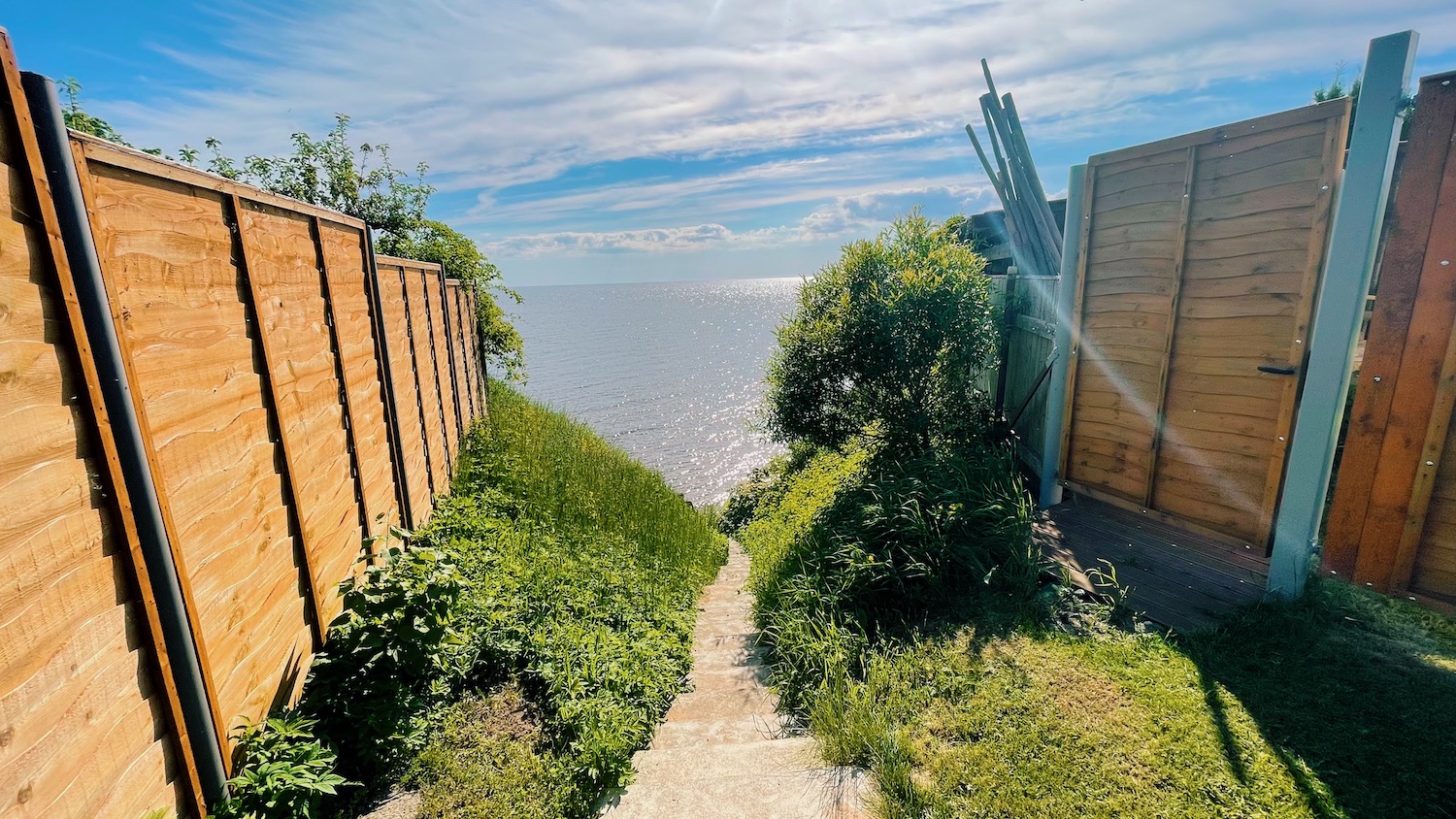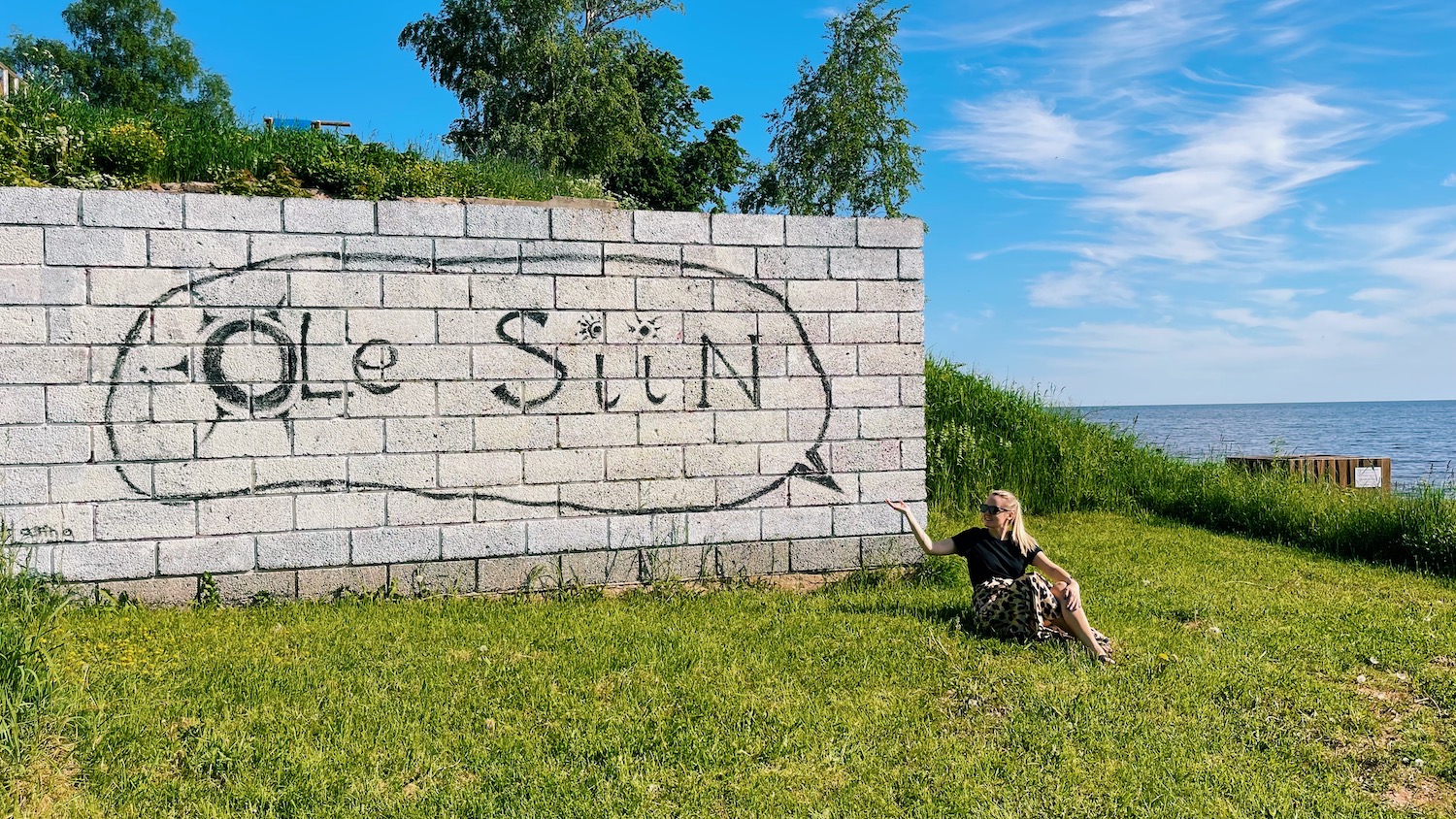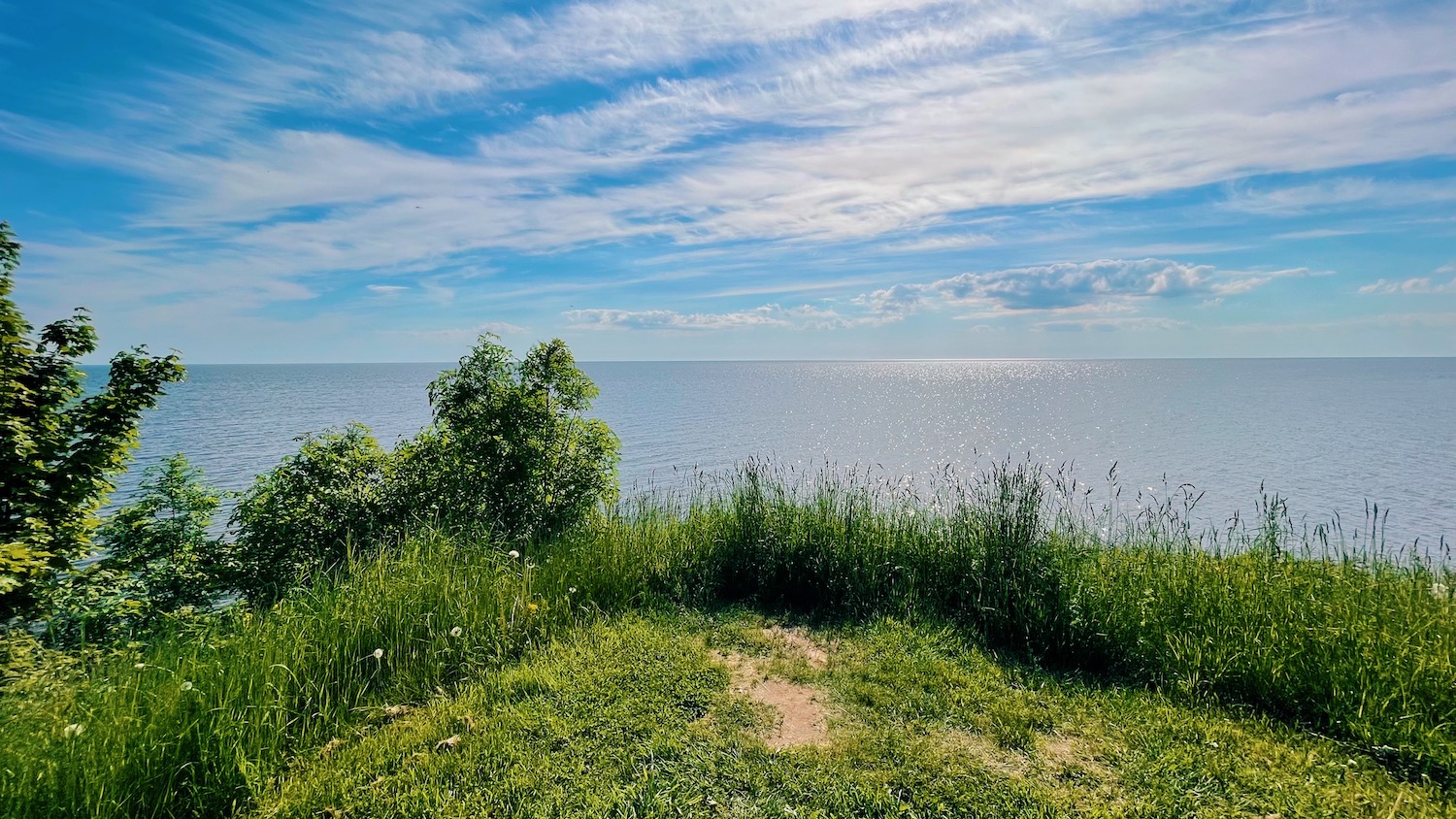 And someone has to say it - Kallaste is so underrated! Ben got really into checking the real estate prices in there :D




After getting more familiar with Kallaste, it was time to visit the Alatskivi castle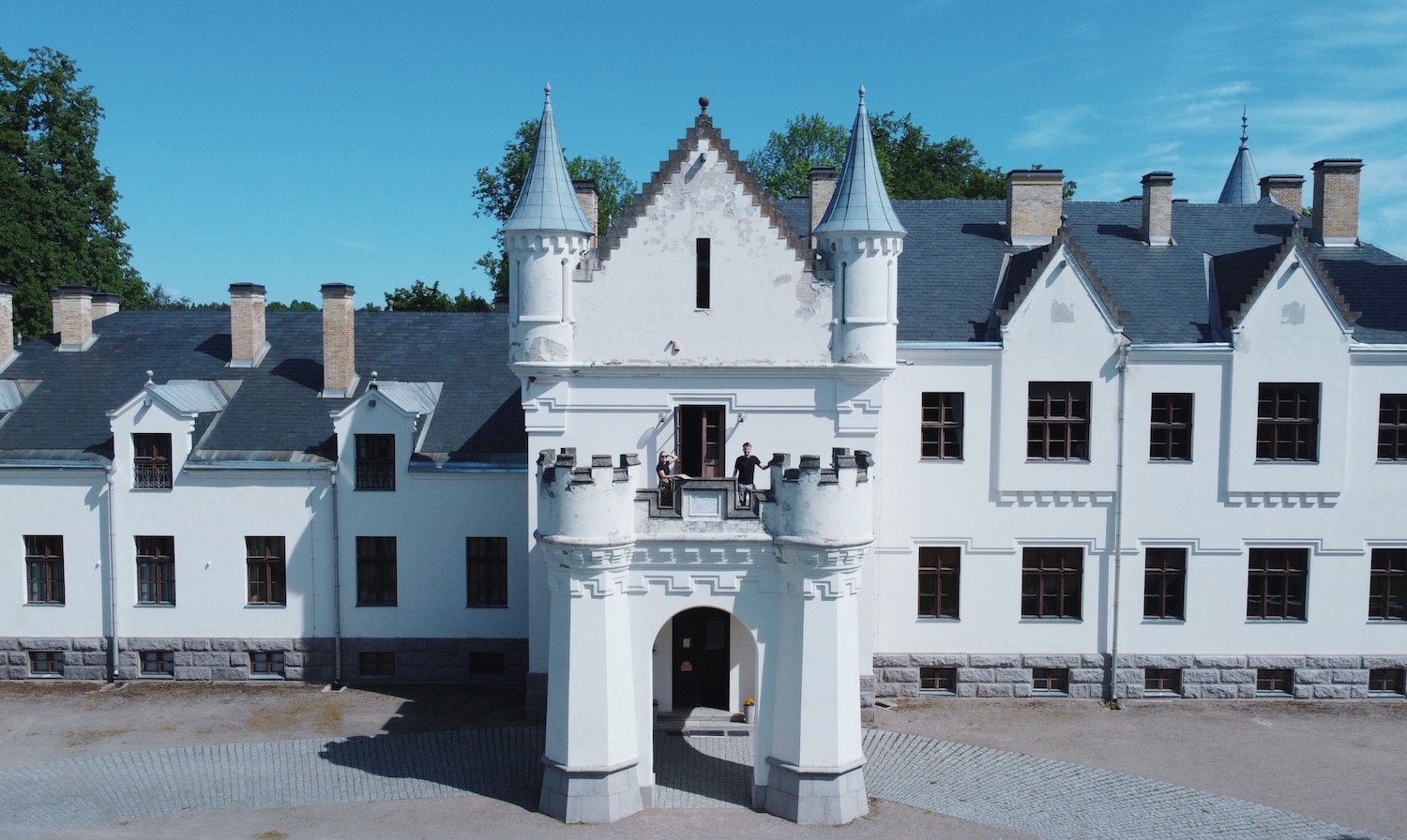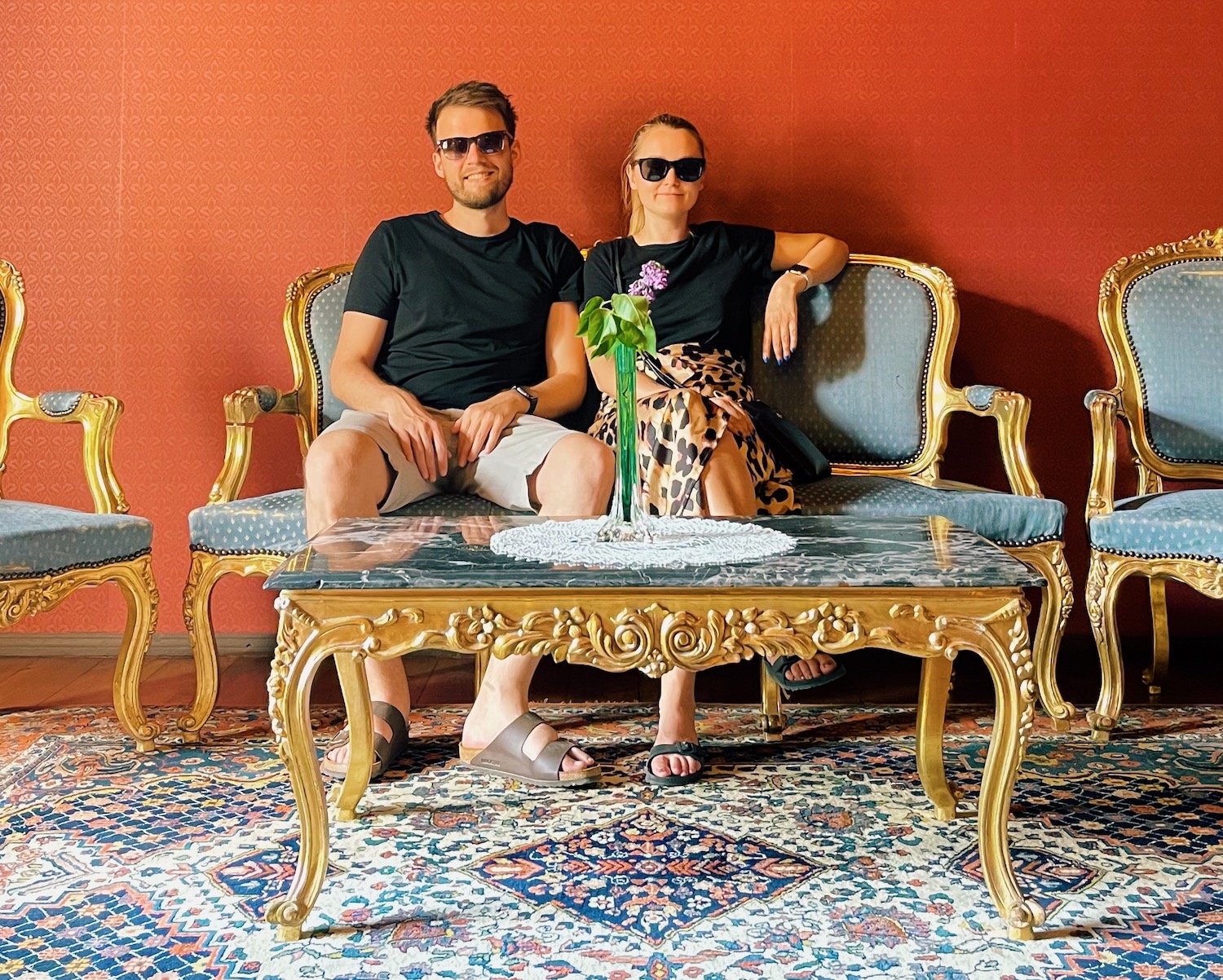 At the end of the tour Ben made a remark that Nolckens seem to have been a really progressive family and I agreed. It's always interesting to hear stories of people from previous generations being progressive and not wanting to follow the social norms.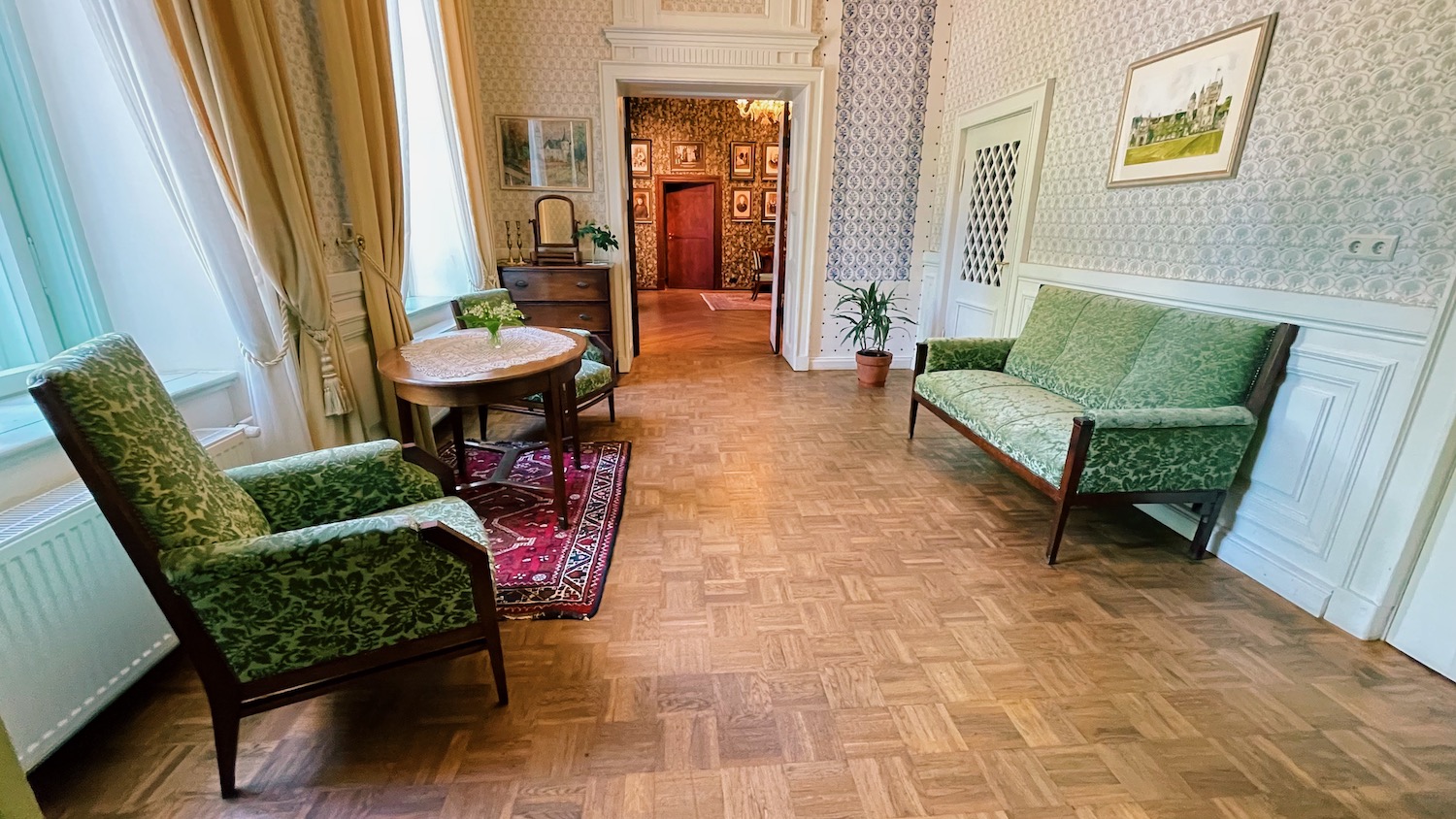 The castle itself was also in a nice and authentic shape - we both appreciated that it didn't feel too new and fresh and therefor carried its history really well. Low lights, crieking floors, small paths and other details really take you back in time.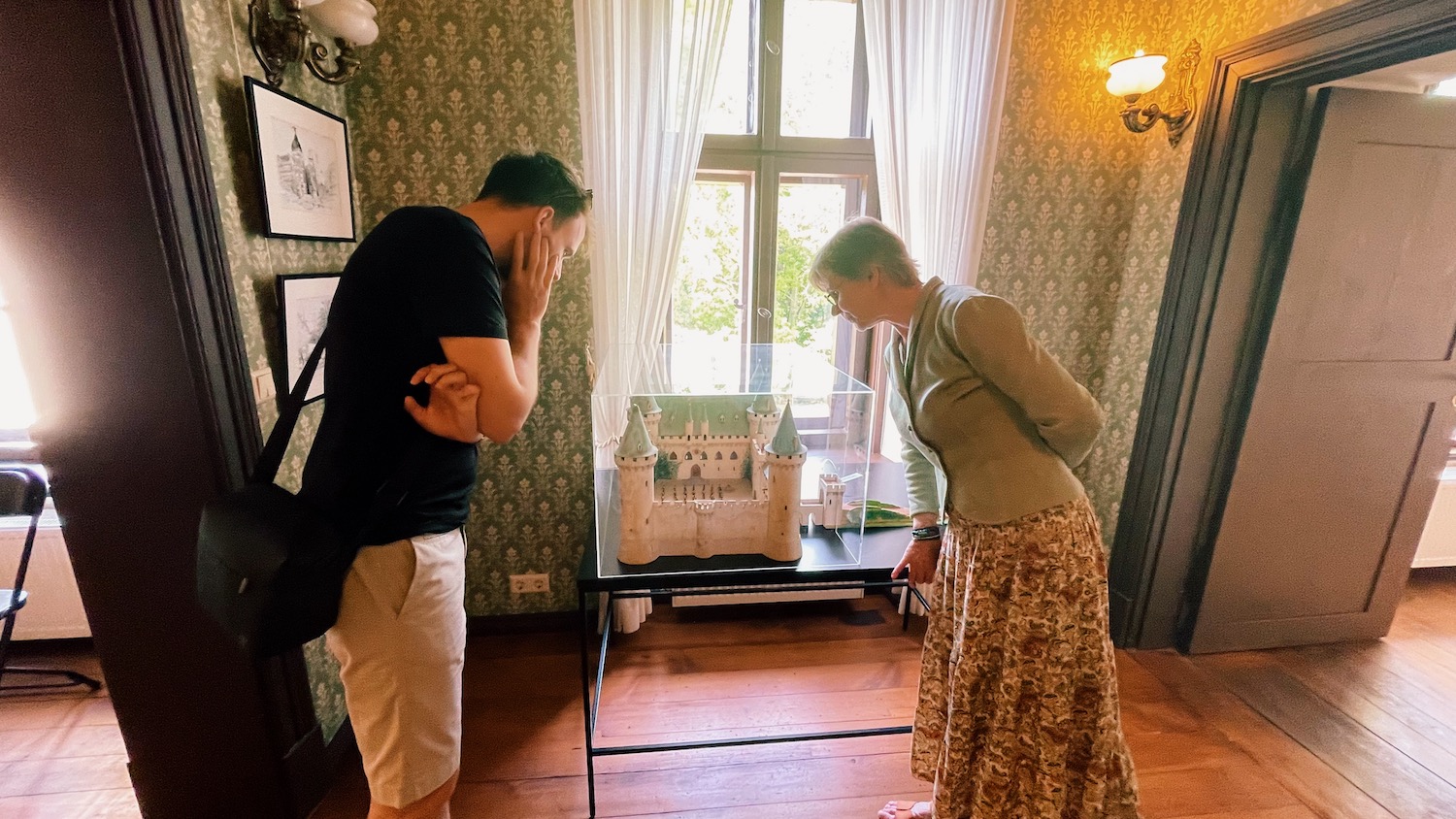 Behind the castle you can find a stairway that leads to the lake and also a restaurant. We ofcourse used this option to eat before heading back home :)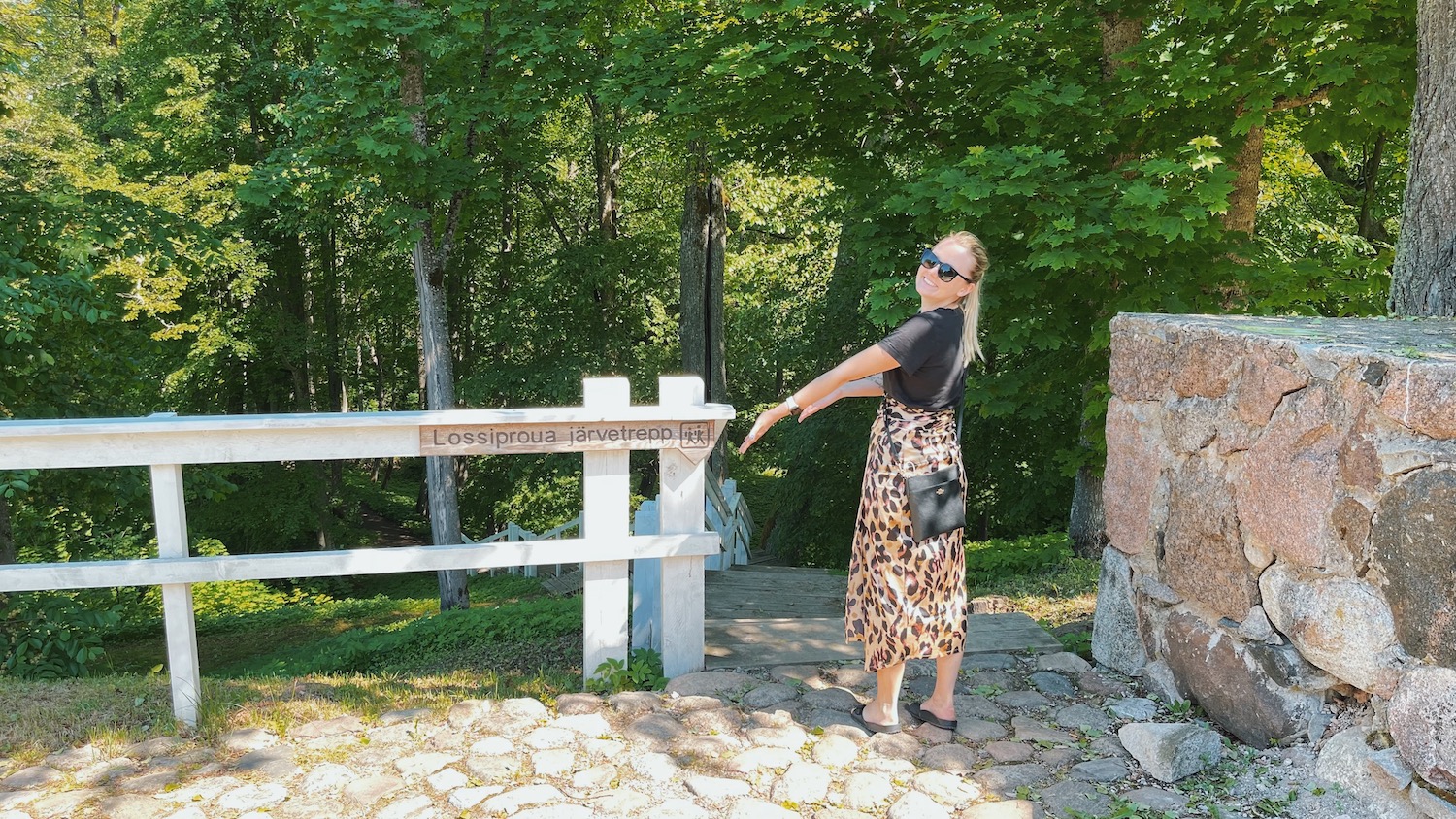 South Estonia holds many scenic and exciting places and the beautiful summer weather makes it especially nice to learn about each one of them. It's hard to ask for anything more, so why not plan your next trip to Tartu as well?

Safe travels!

Liis & Ben